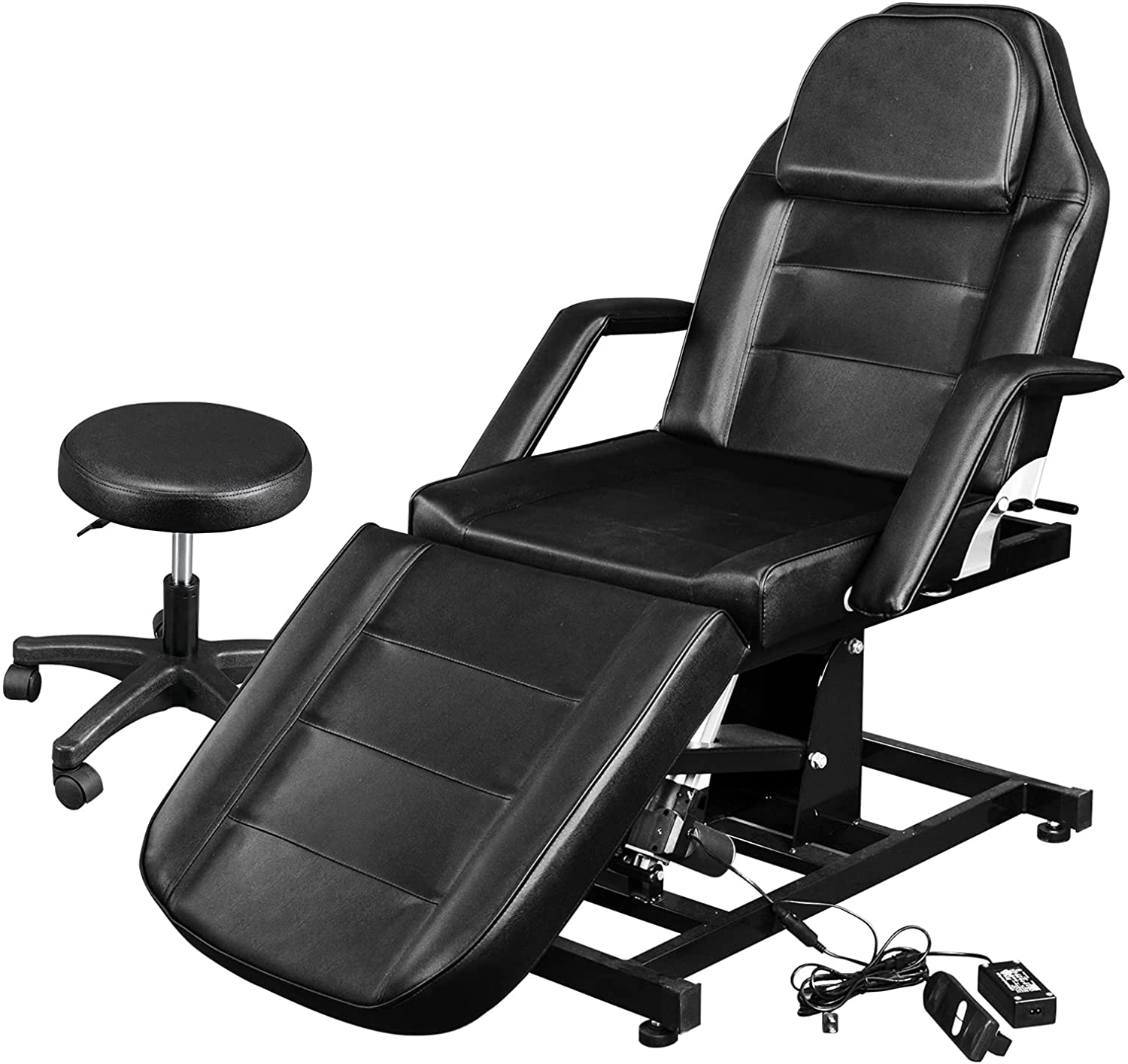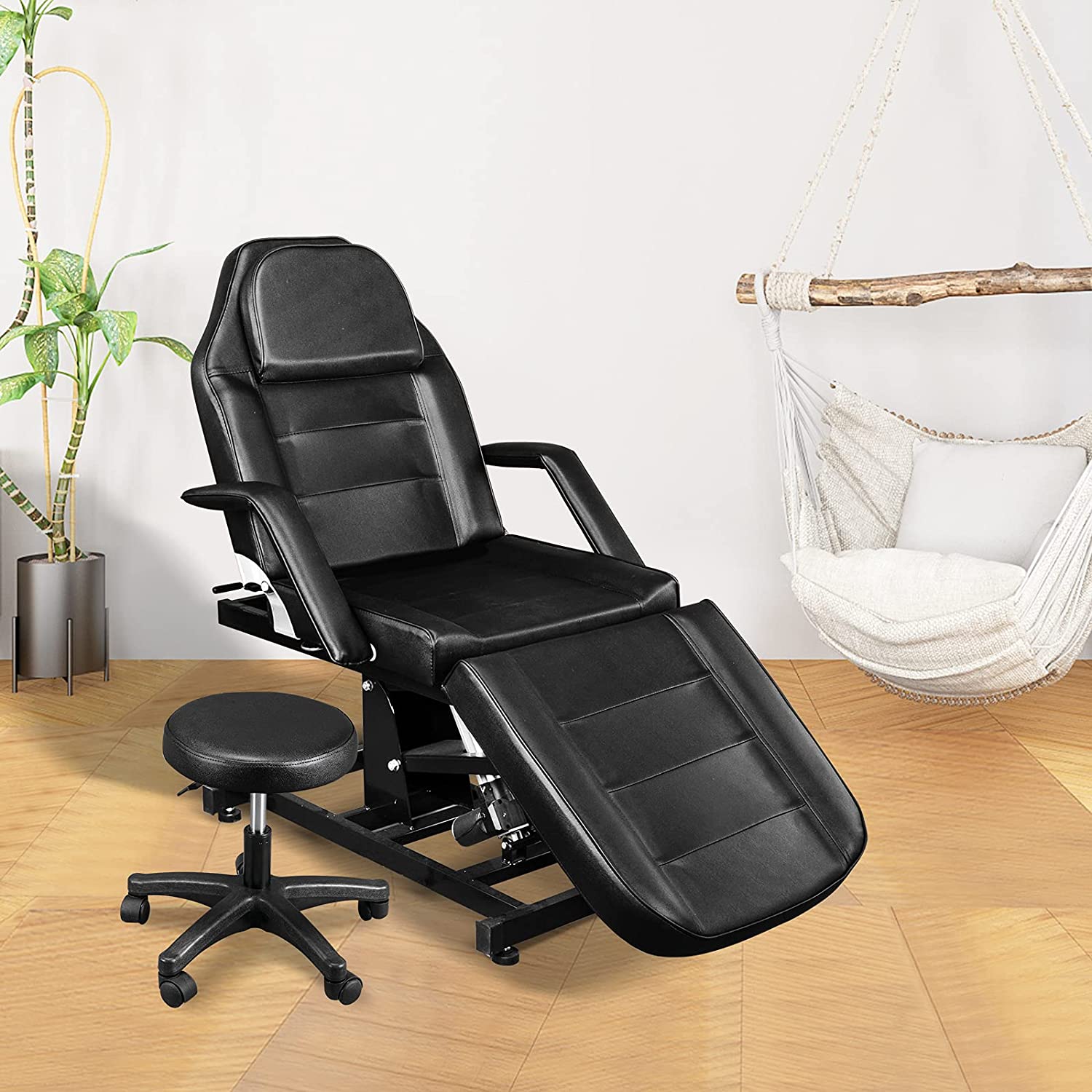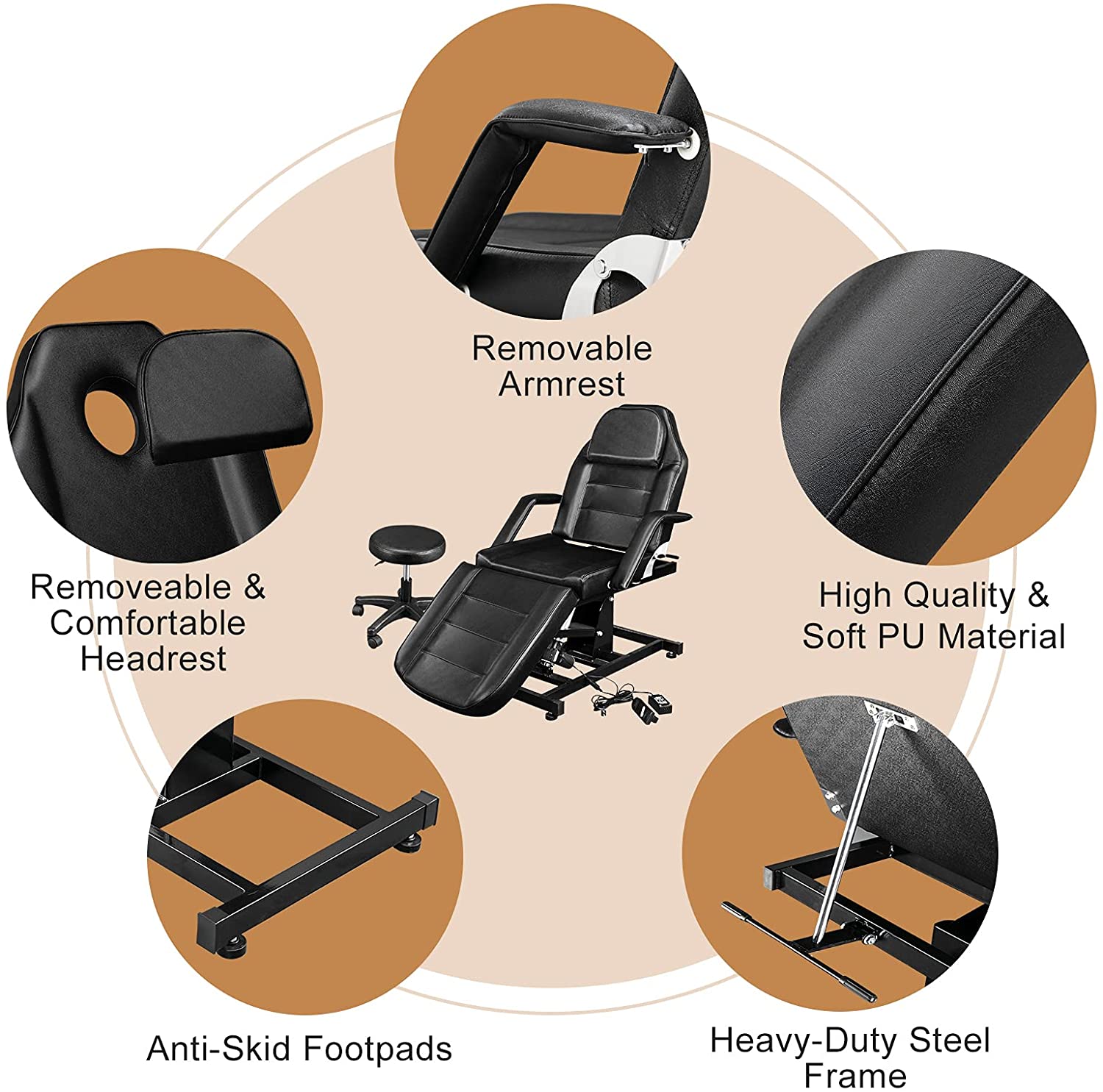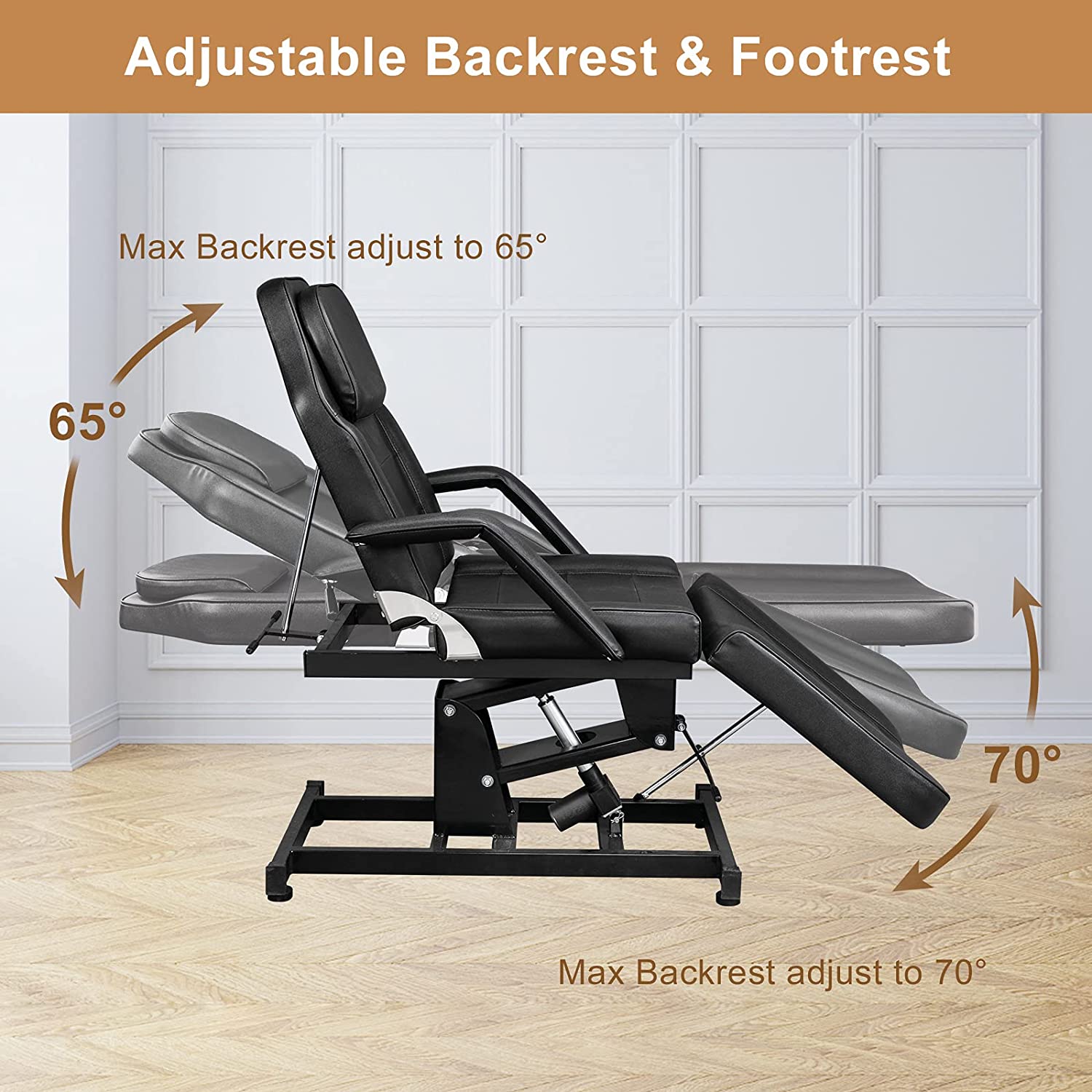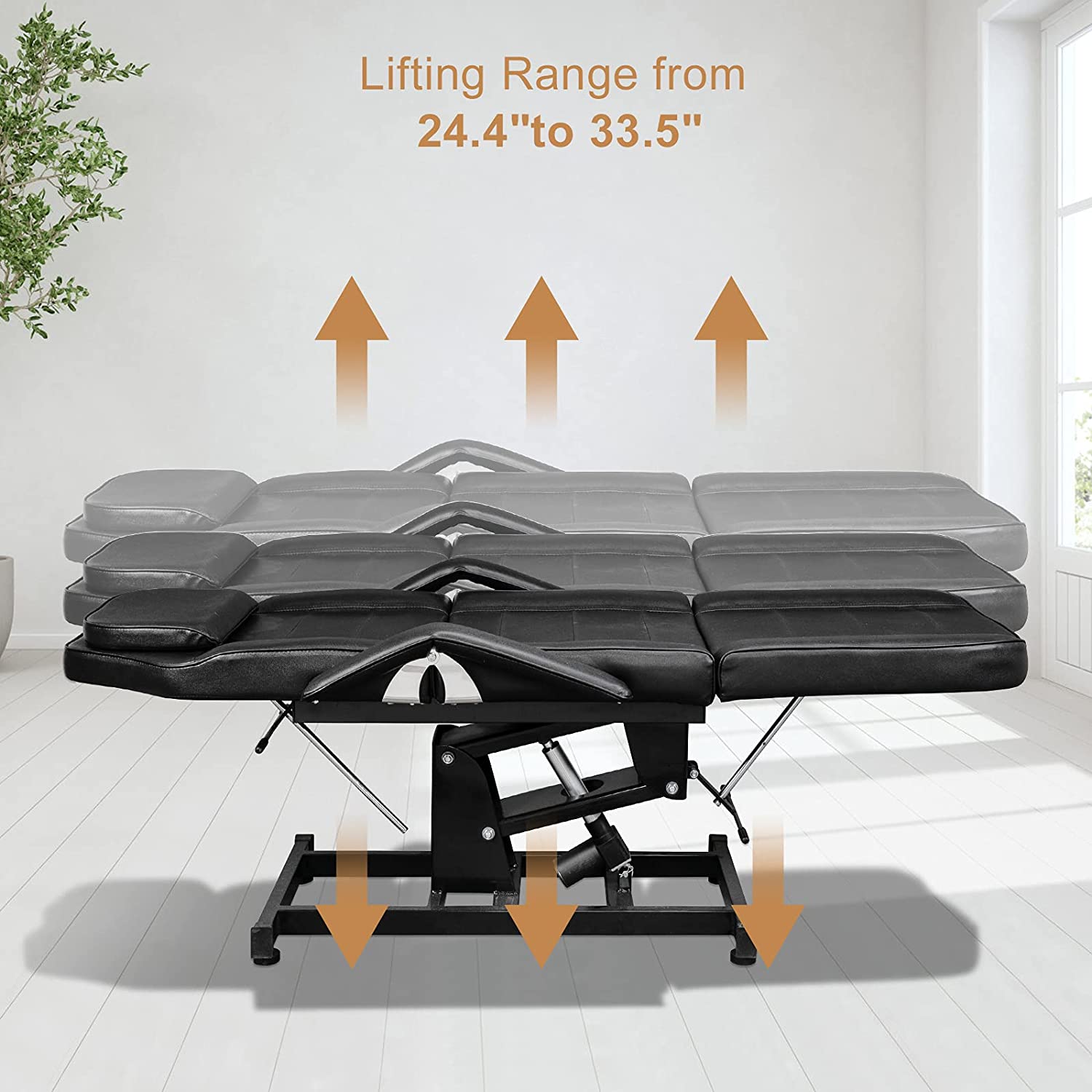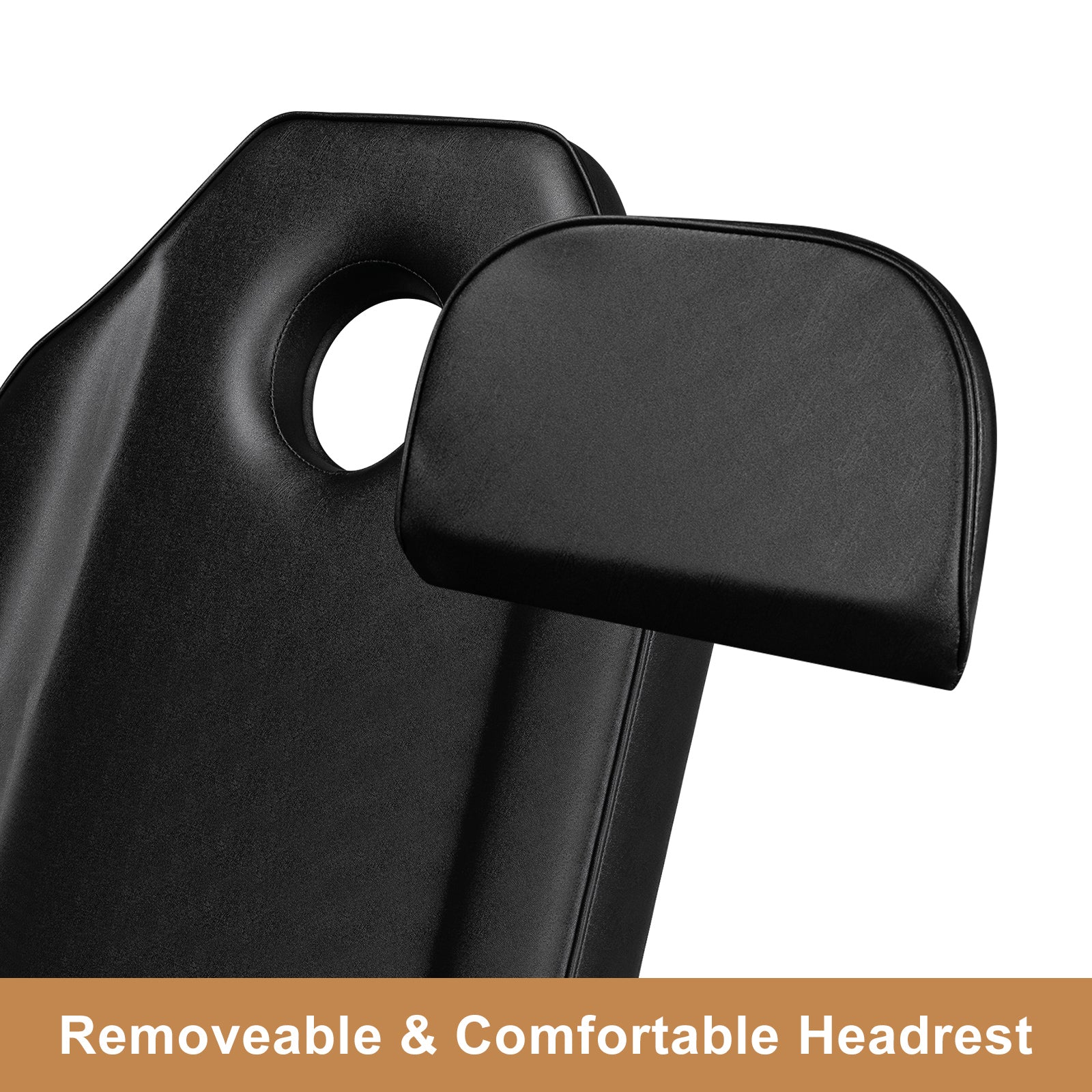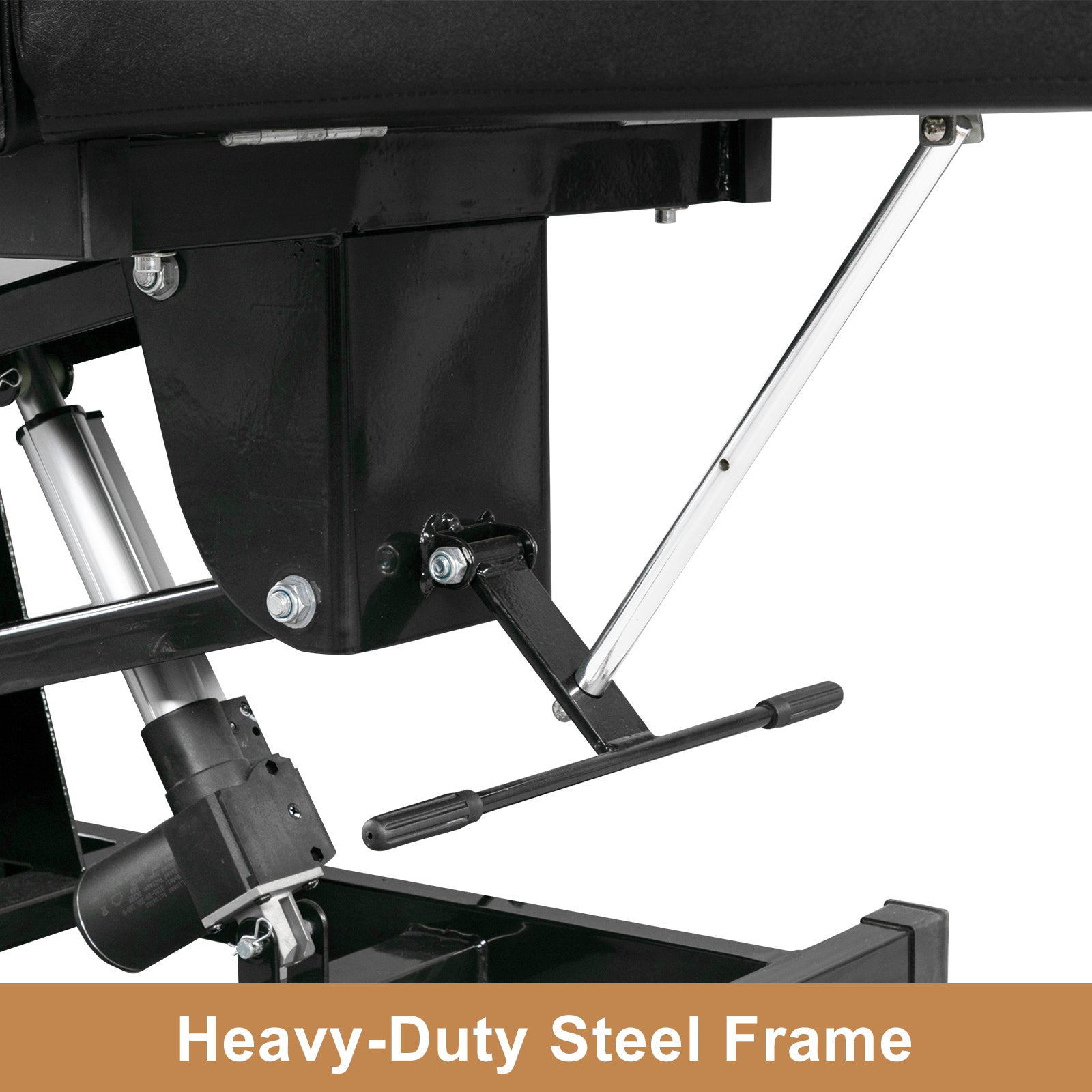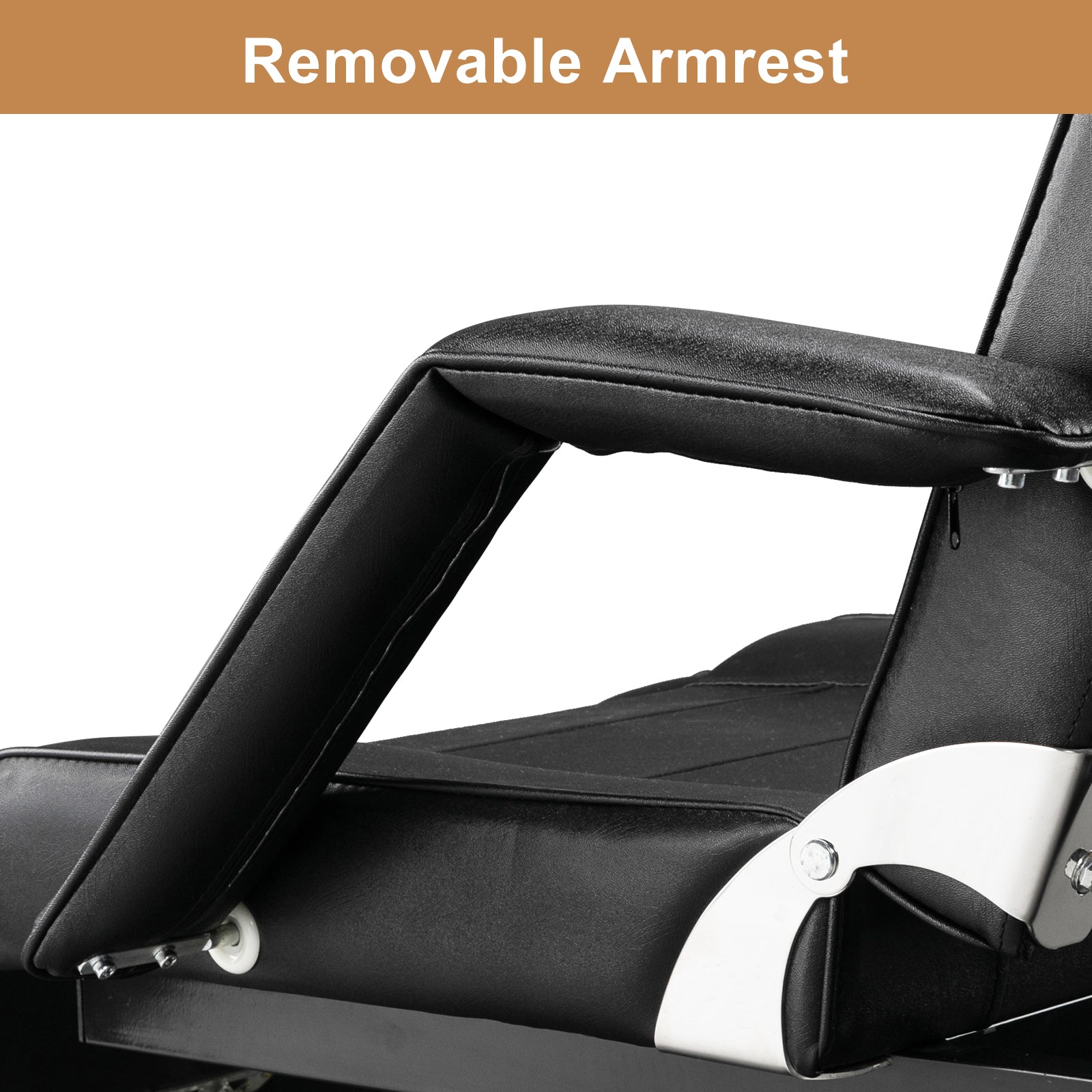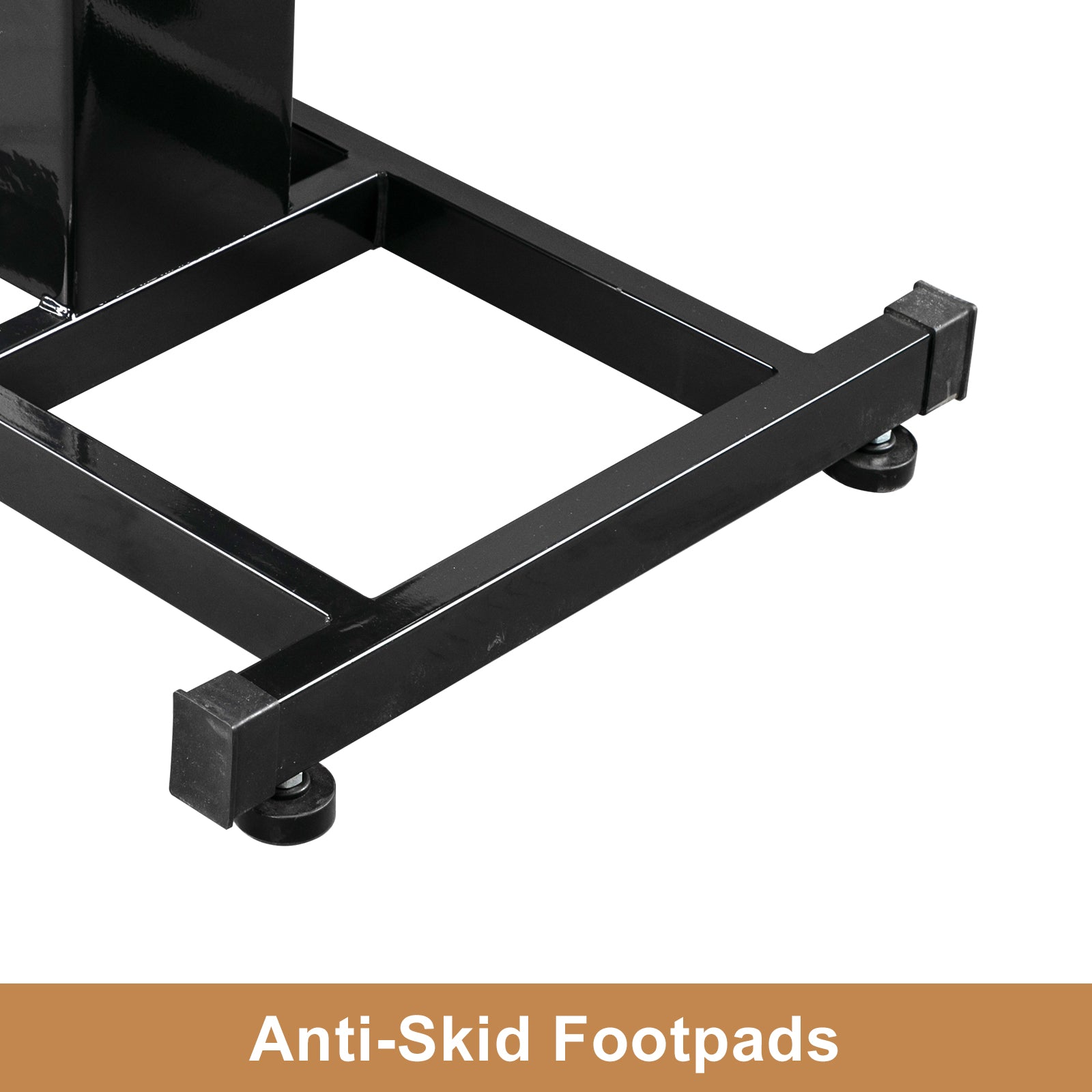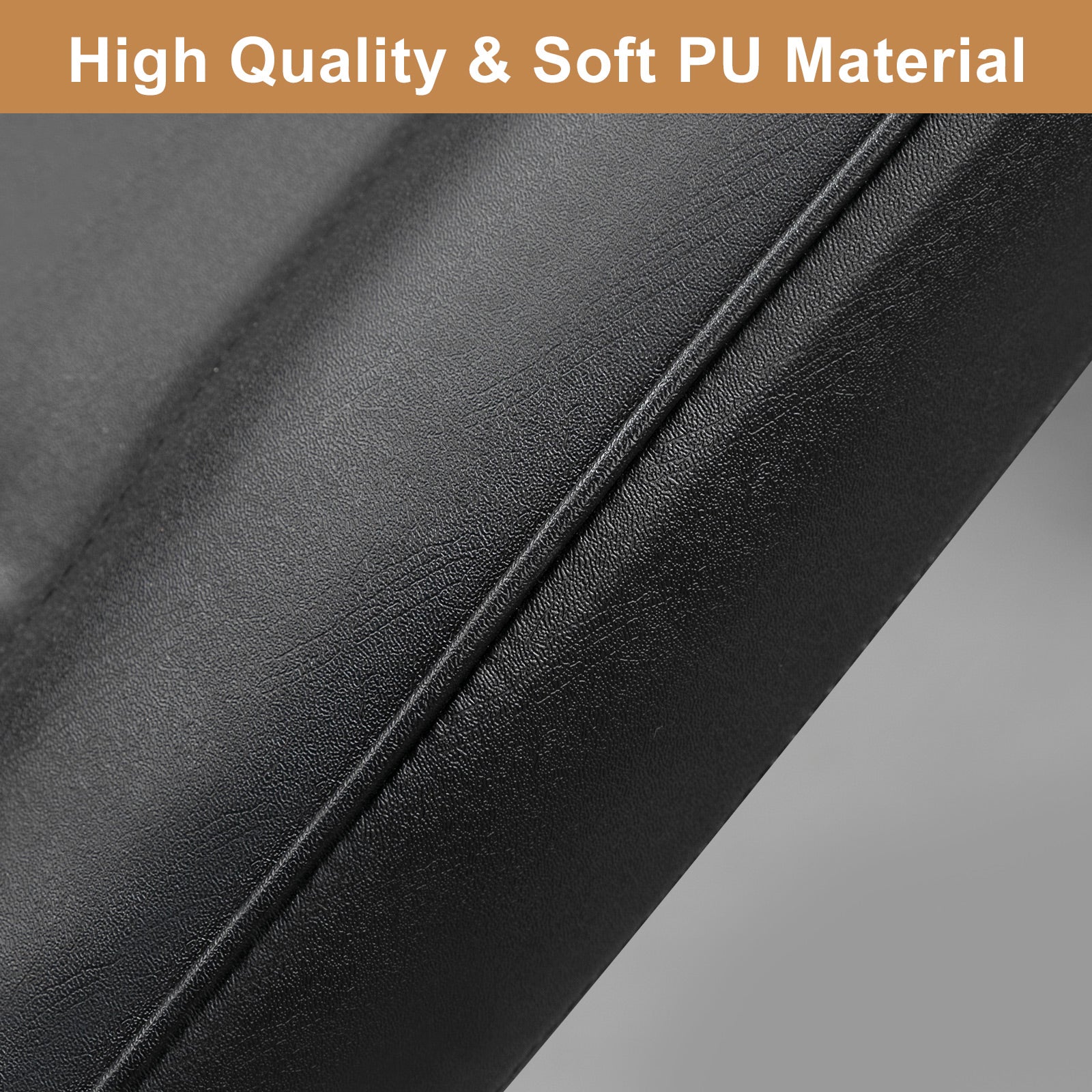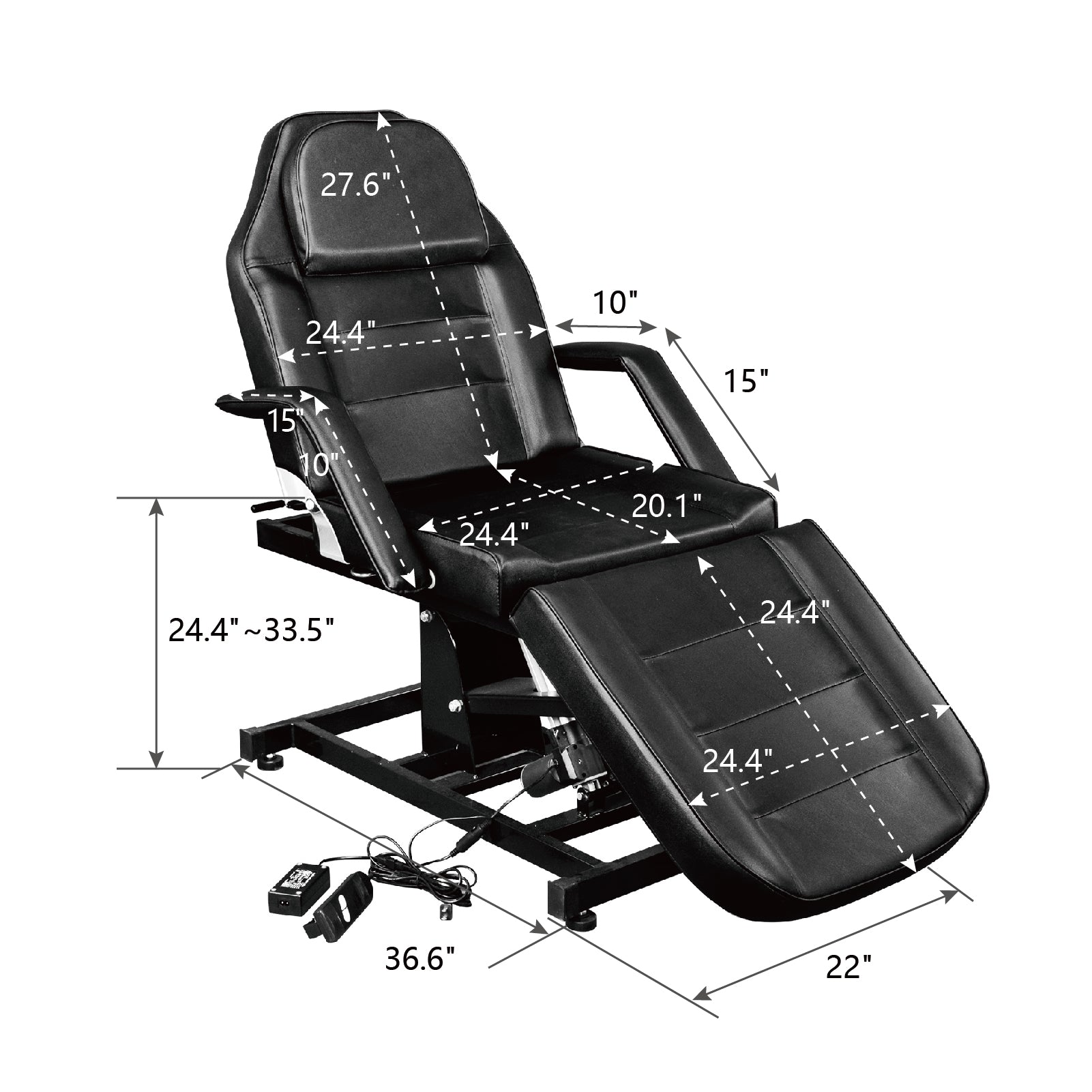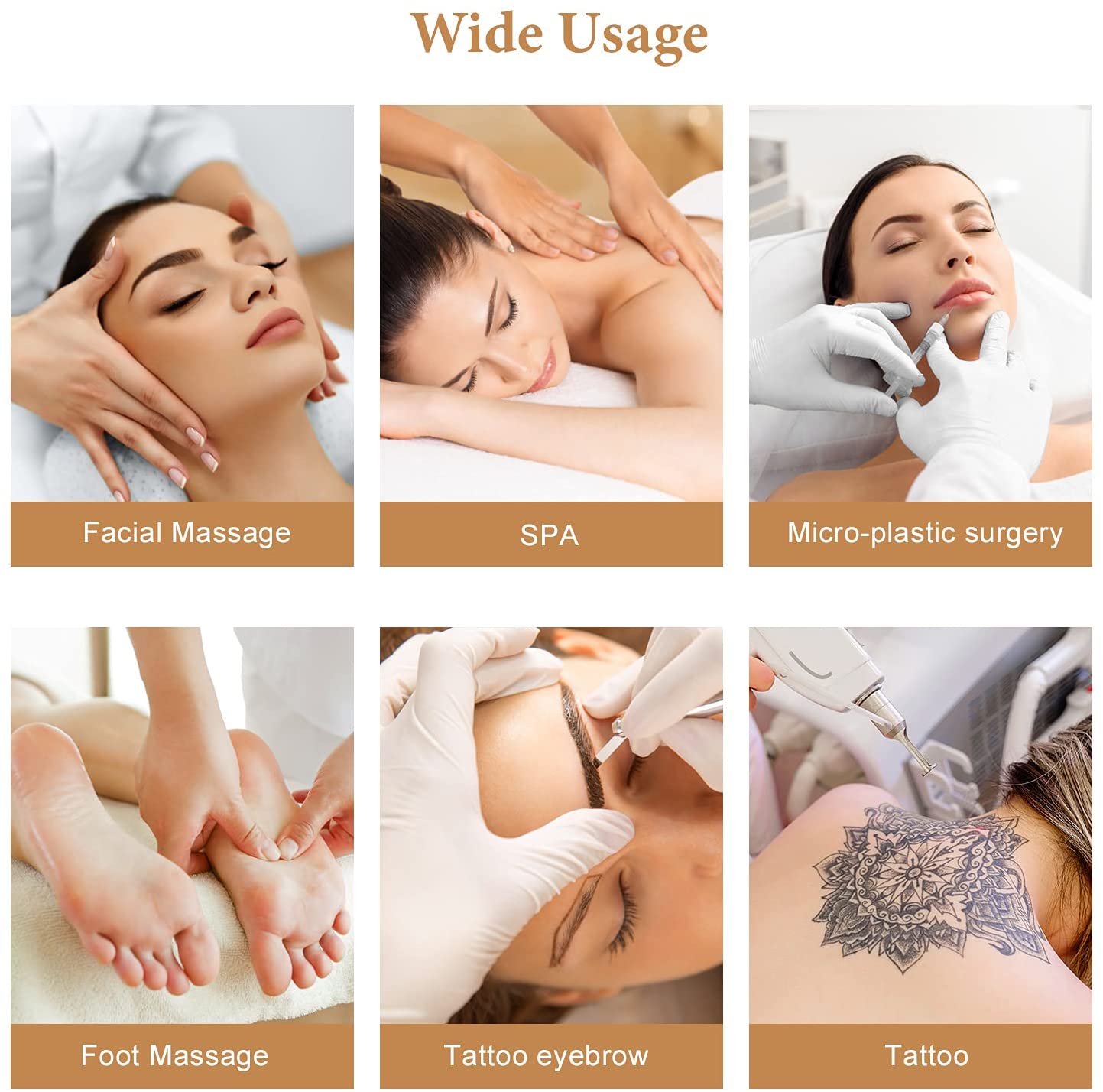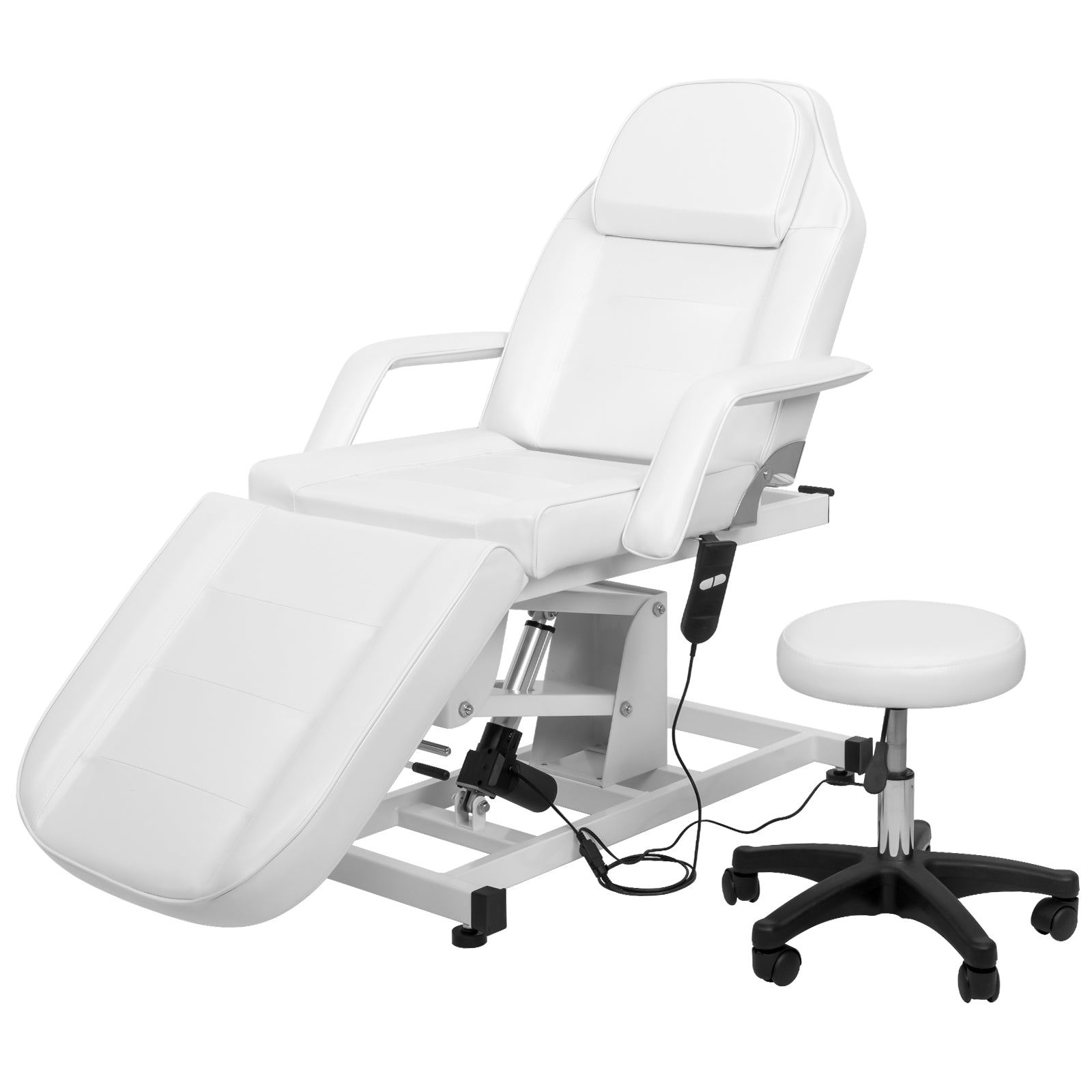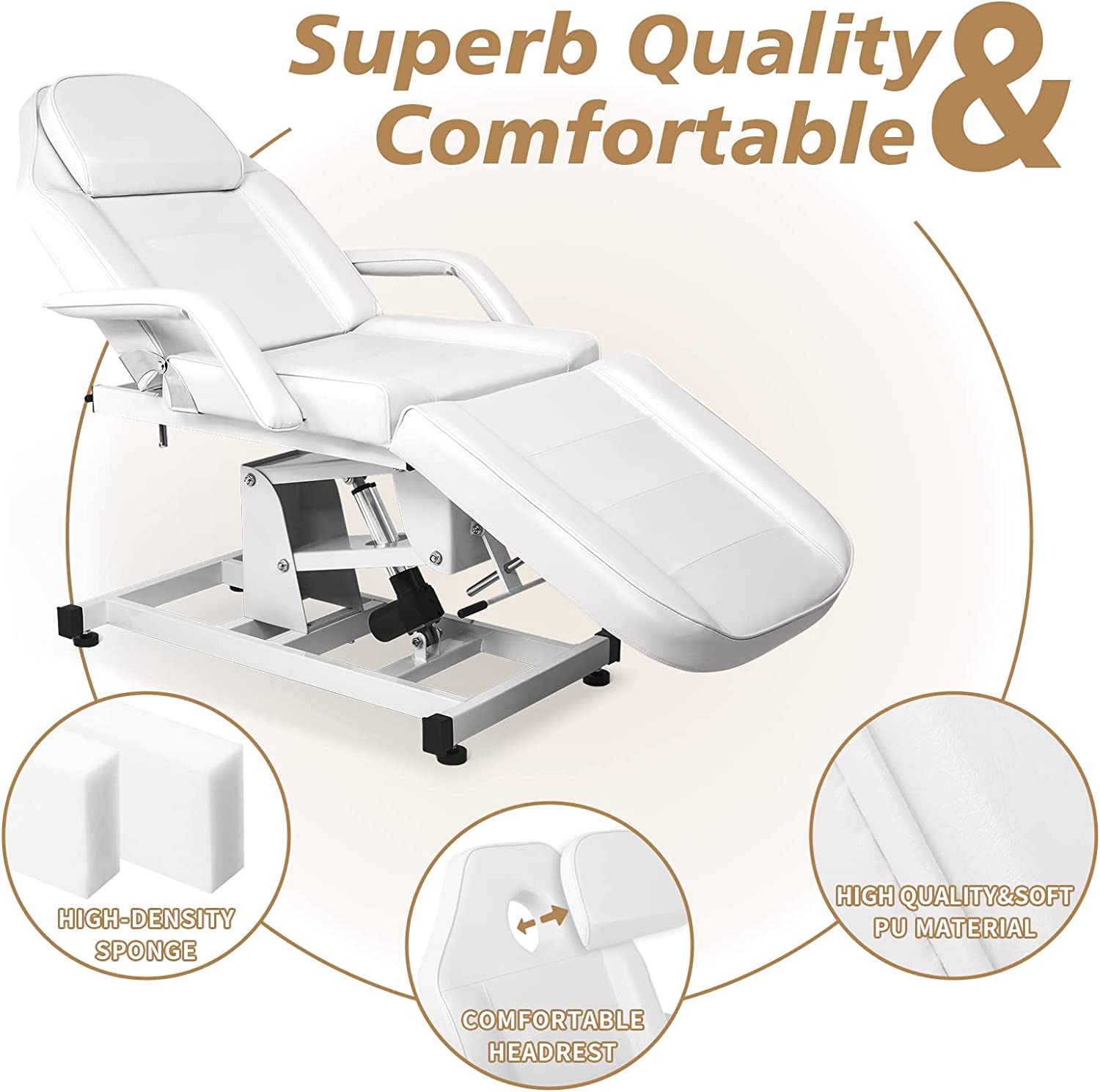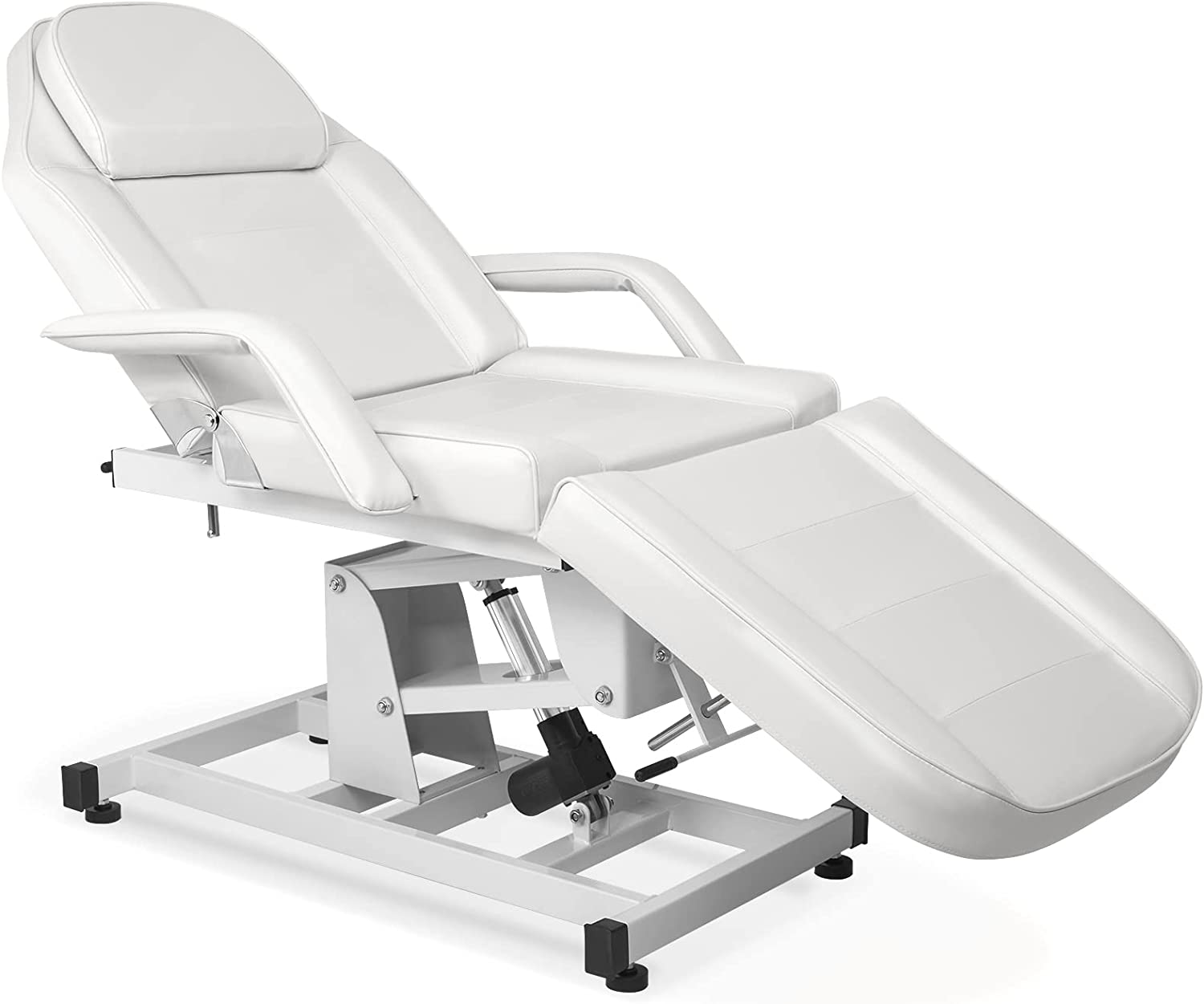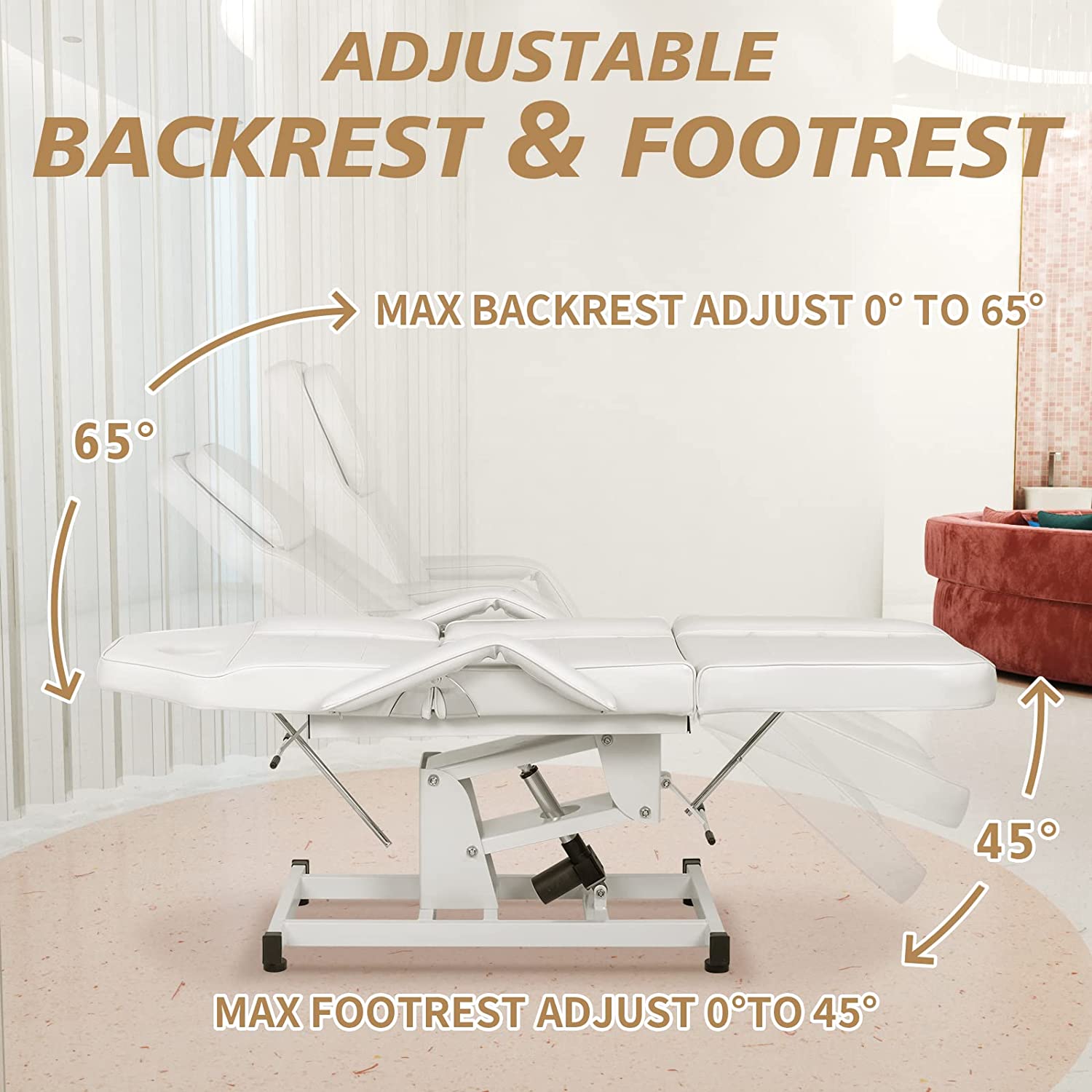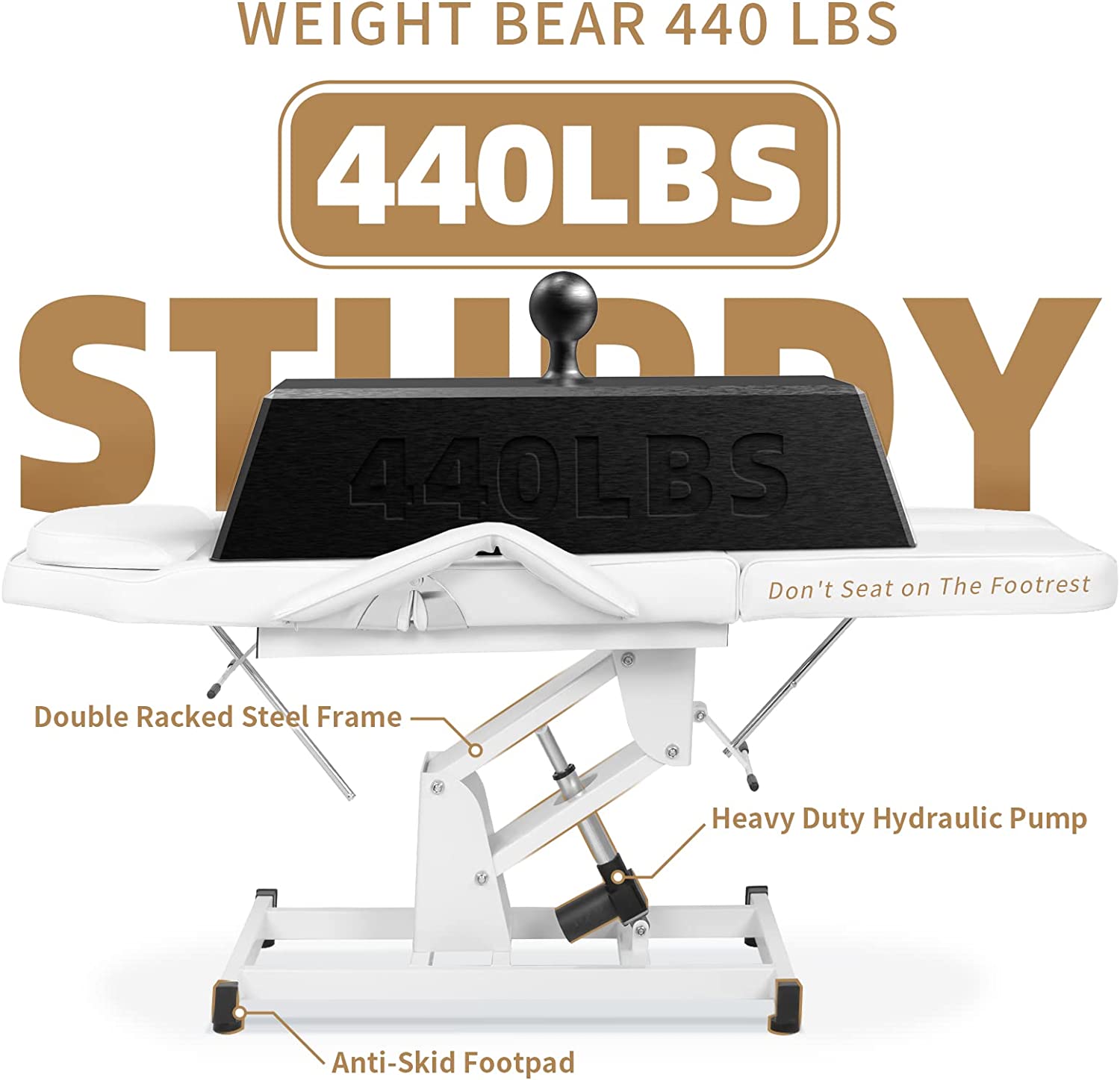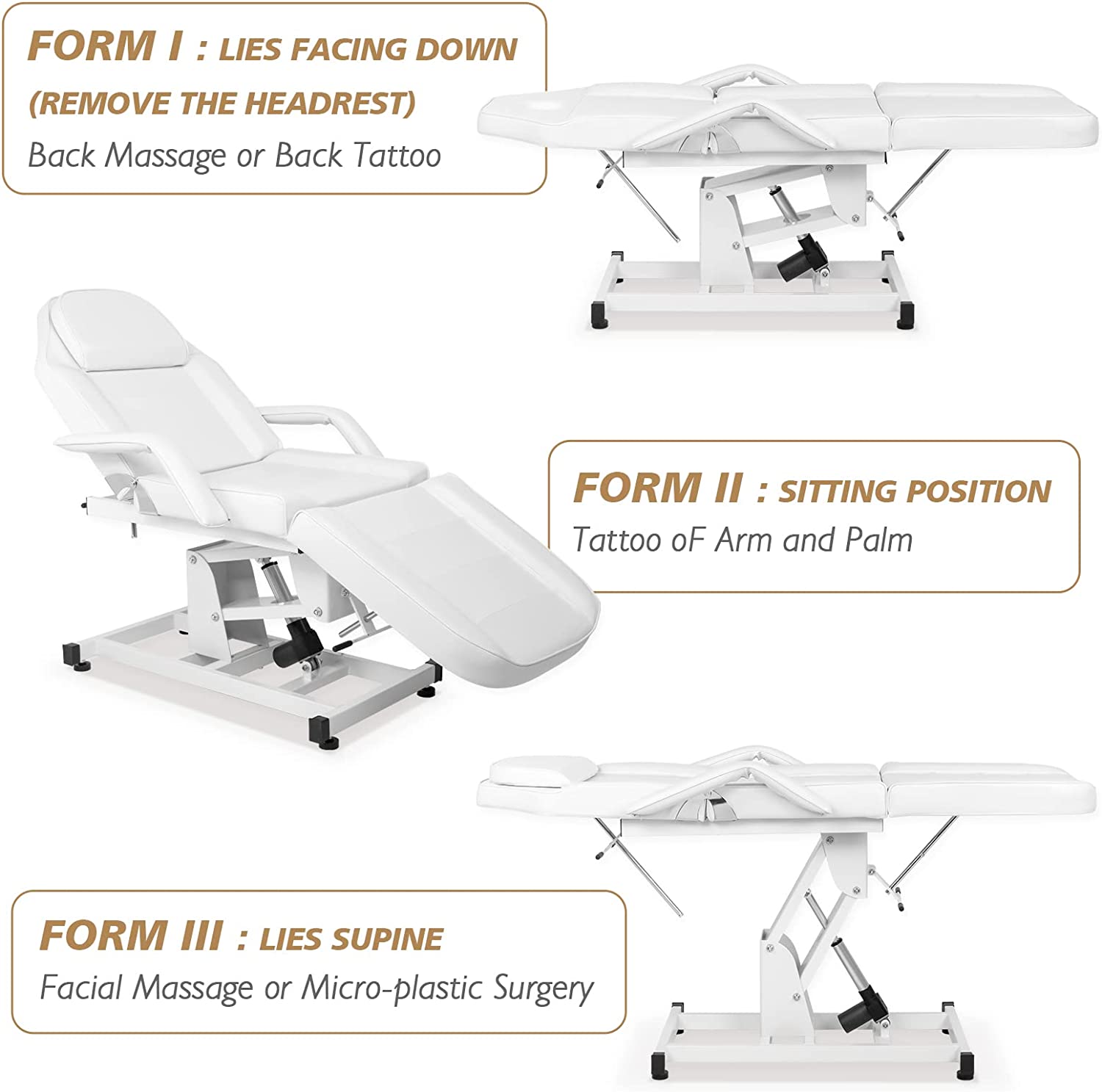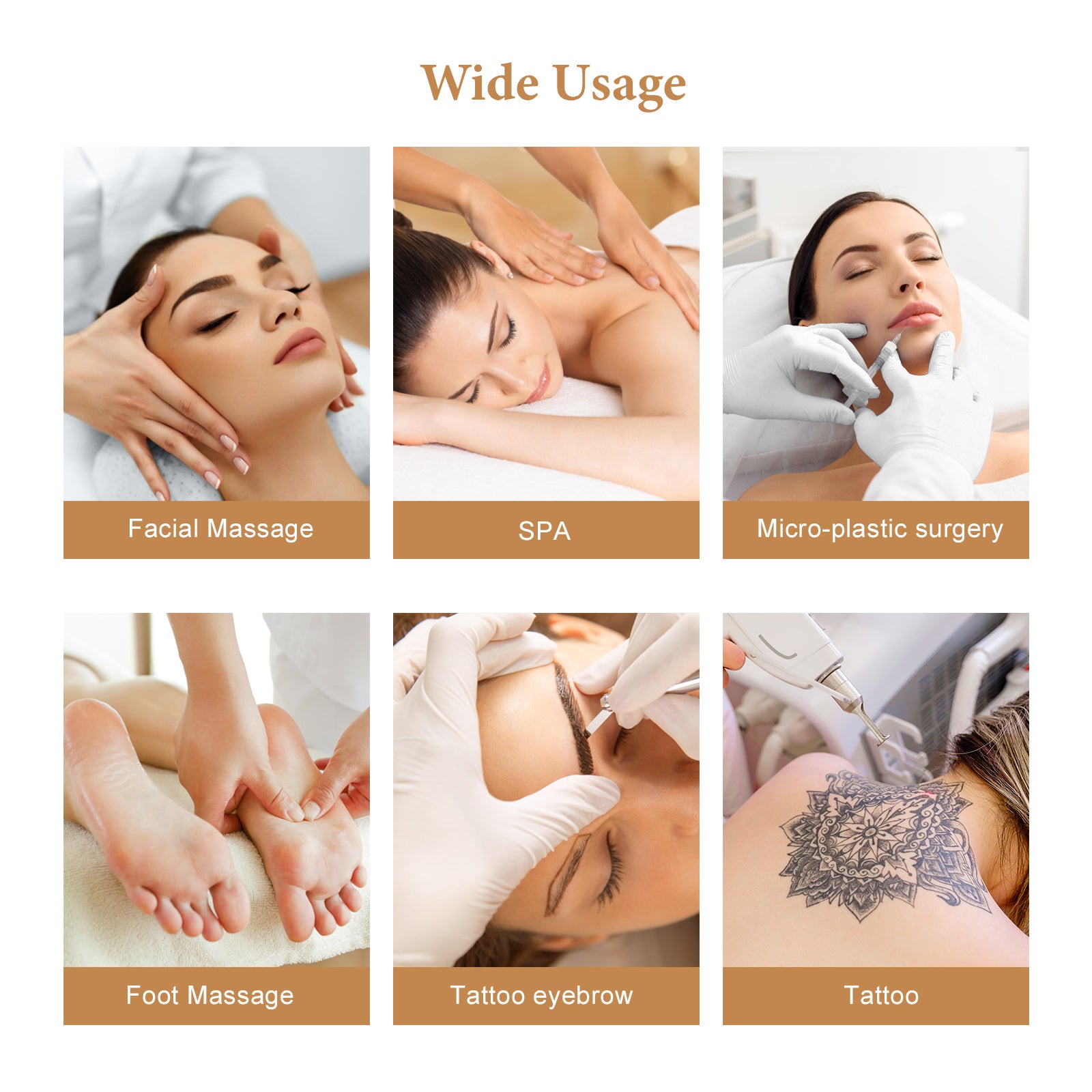 OmySalon 72in Electric Height Adjustable Facial Massage Bed with Hydraulic Stool White/Black
Free Shipping - Usually Arrives in 5-7 Business Days
Features:
1.【High-Quality Materials】- The frame is constructed from heavy-duty, high-quality steel. The PVC leather upholstery is strong, waterproof, scratch-resistant, and easy to clean.

2.【Electric Height Adjustment】- The bed features a remote control that allows for easy height adjustment, ranging from 24.4 to 33.5 inches. The headrest and footrest can also be adjusted to provide maximum comfort for clients during various services such as massages, mani-pedis, and more.

3.【Hydraulic Rotating Stool】- The set includes a 360-degree swivel stool with adjustable height. The stool's cushioned seat is made of faux leather, ensuring unrestricted comfort while working on clients.

4.【Easy Assembly】- This beauty bed features an easy-to-install design that allows for quick assembly following the provided installation manual. Additionally, the armrests and headrest can be easily attached or removed as needed. This bed is perfect for massages, facials, eyebrow waxing or threading, tattoos, and other salon needs.

Warm Tips:
The salon beauty bed will be shipped in two packages, and their arrival times may vary. Once you receive one box, please allow an additional 1 or 2 days for the delivery of the second package to ensure you have the complete set of parts.

Remote Control
Includes a user-friendly remote control for effortless height adjustment, with a lifting range of 24"-33.5".
Heavy-Duty Steel Frame
Features a robust steel frame that can support up to 330lbs (stool: 220lbs), ensuring long-lasting durability.
Protective Foot
Equipped with protective feet to prevent floor damage, maintain stability, and prevent sliding during massages.
What You Get:
1 x Facial Massage Bed
1 x Stool
Material: Steel Frame/Faux Leather

Height adjust: 24.4'' to 33.5''

Seat Size: 24.4''*22''

Thickness of Cushion: 4"

Seat Height: 24.4" off the ground

Back rest adjust : 0°to 65°

Overall Dimensions: 72"(L) x 36.6"(W) x 33.5"(H)

Weight Capacity: 330 LBS

Color: Black/White
Love it
Great bed/chair, but not portable and it's really heavy. Looks like good quality and should last a few years. Hope it stays white and not yellowish.
Great quality
Got this for tattoos, the chair/table was alot nicer than I expected, great quality, and easy to put together. I will definitely be ordering another when it's time to expand.
Pleased
This is a great chair and the free shipping makes it a fabulous deal. You will need 2 people to put it together. But that is a minor issue. Overall I am quite pleased with it.
OmySalon 72in Electric Height Adjustable Facial Massage Bed with Hydraulic Stool White/Black