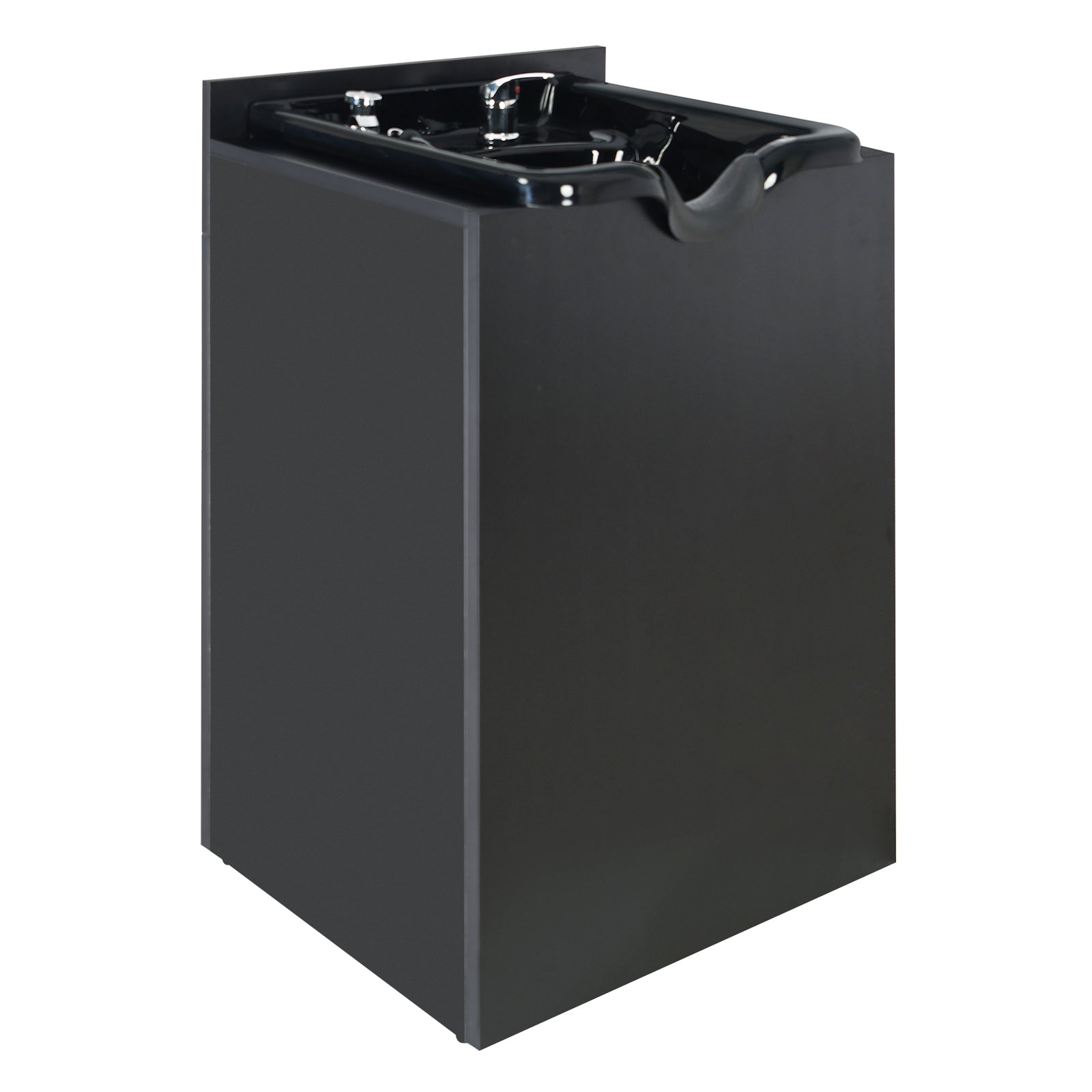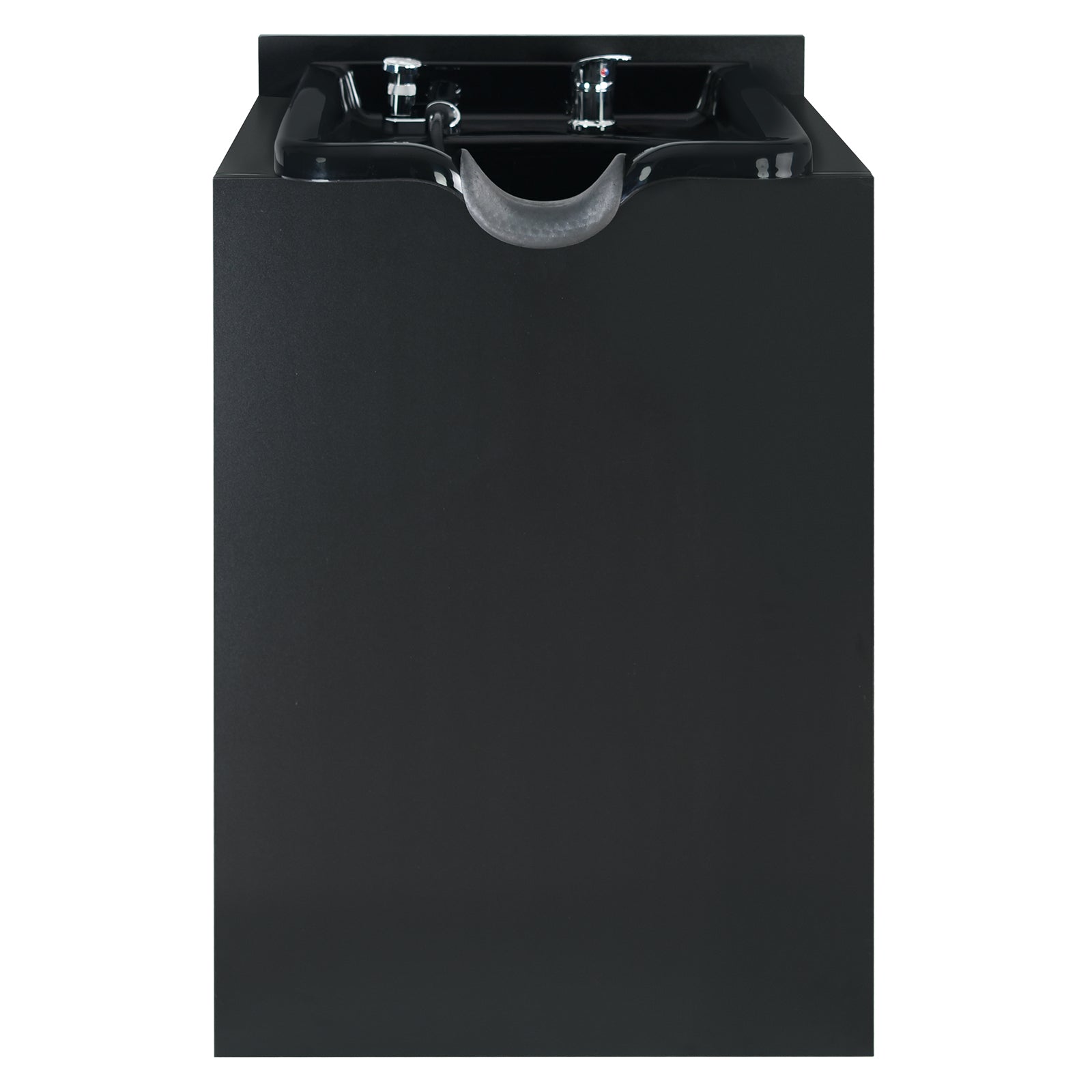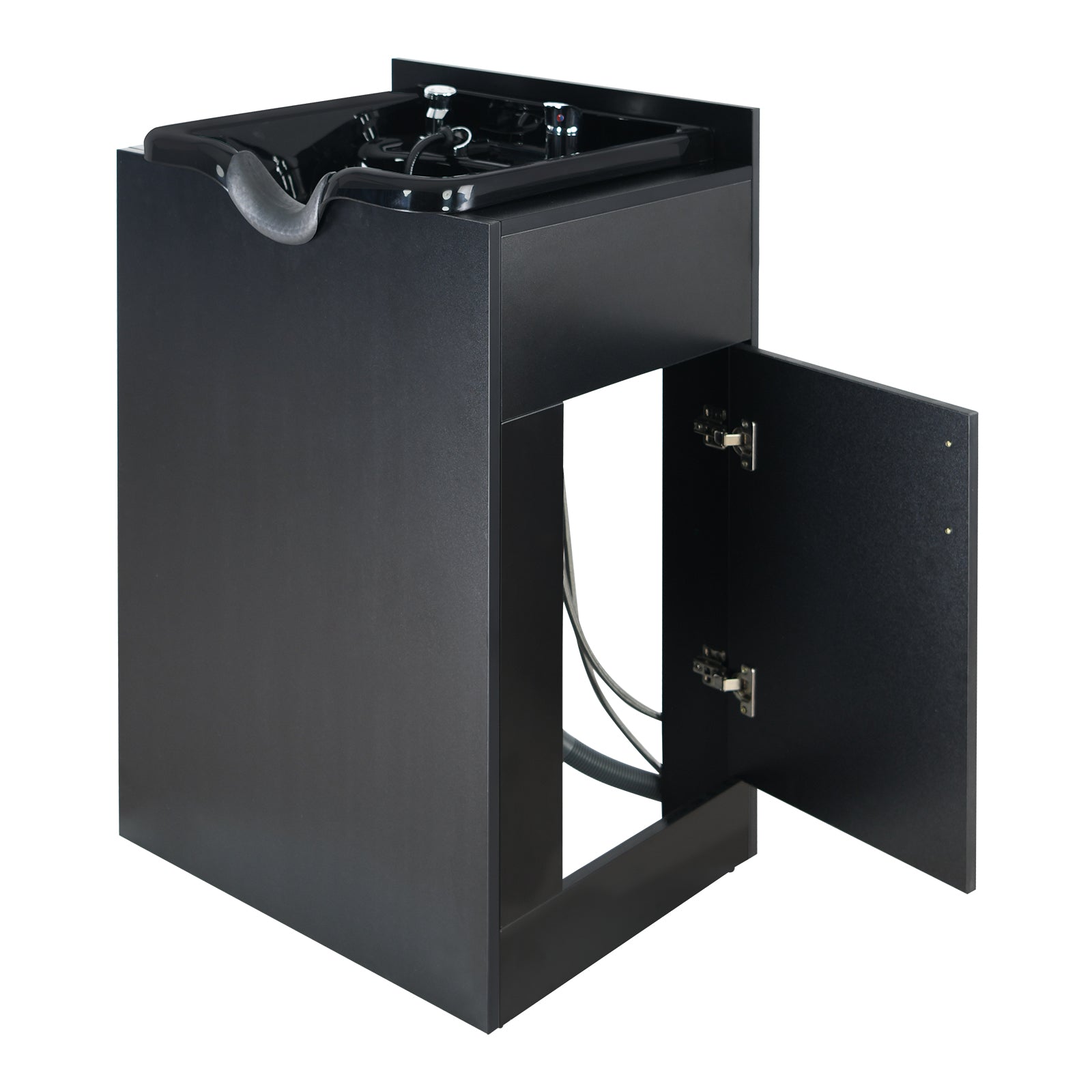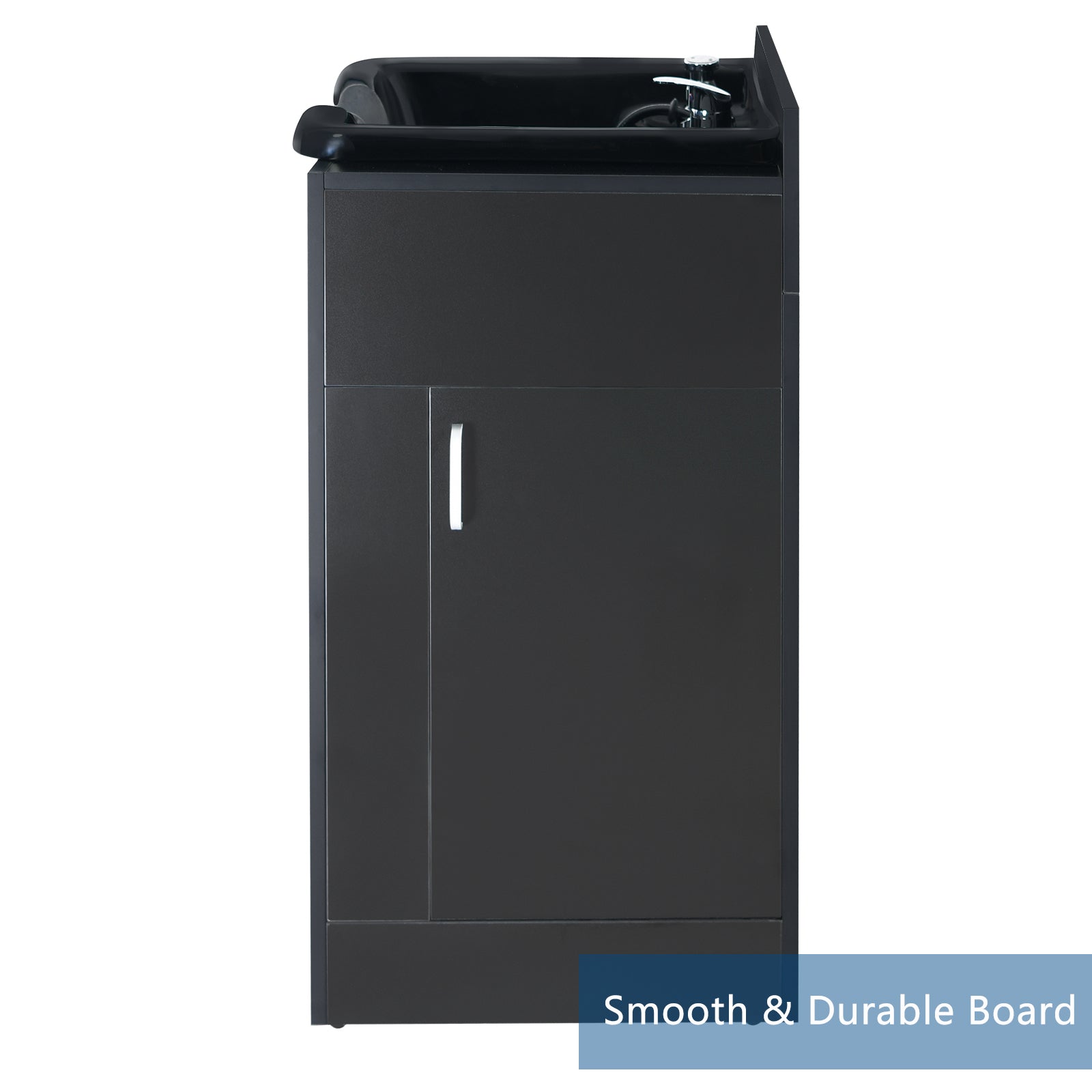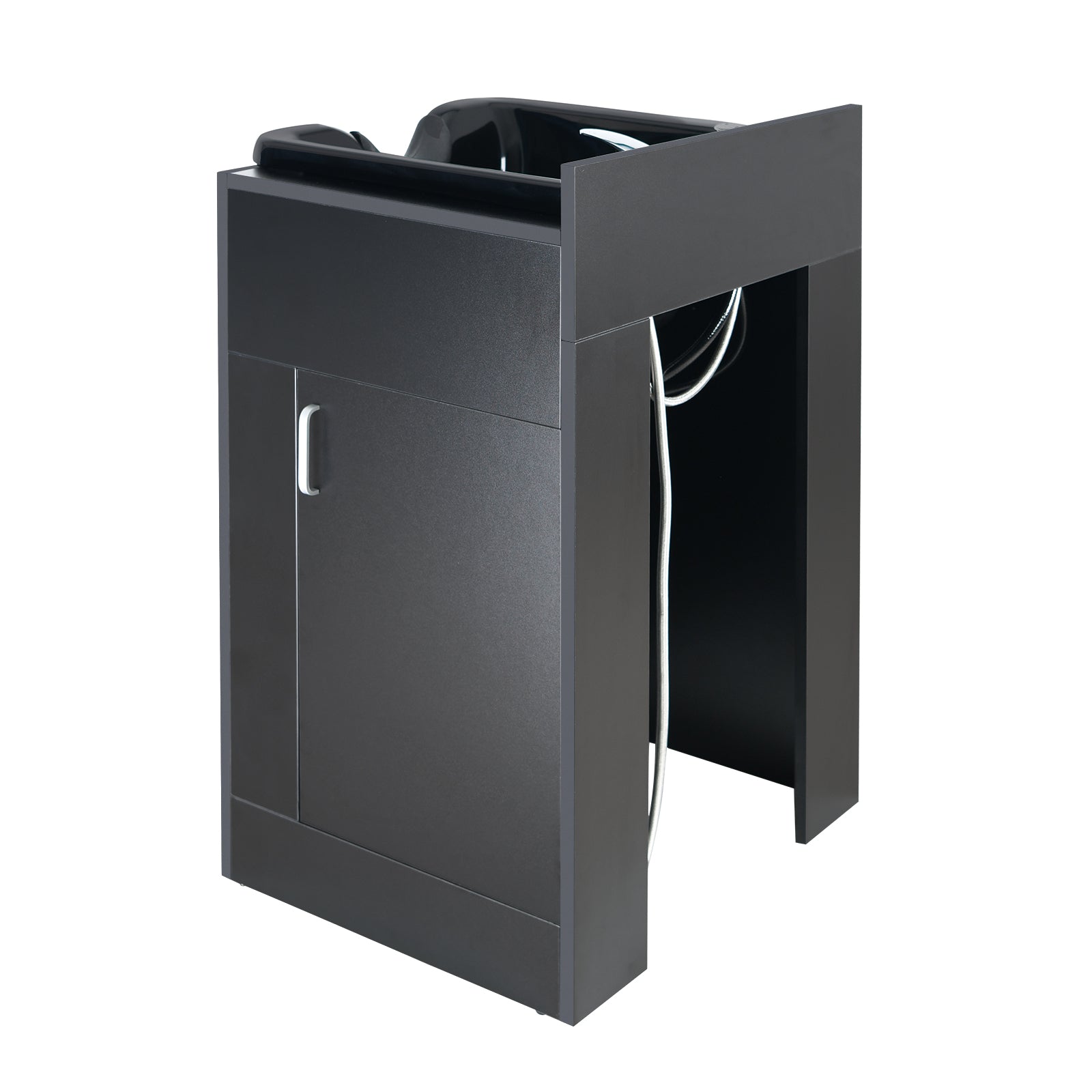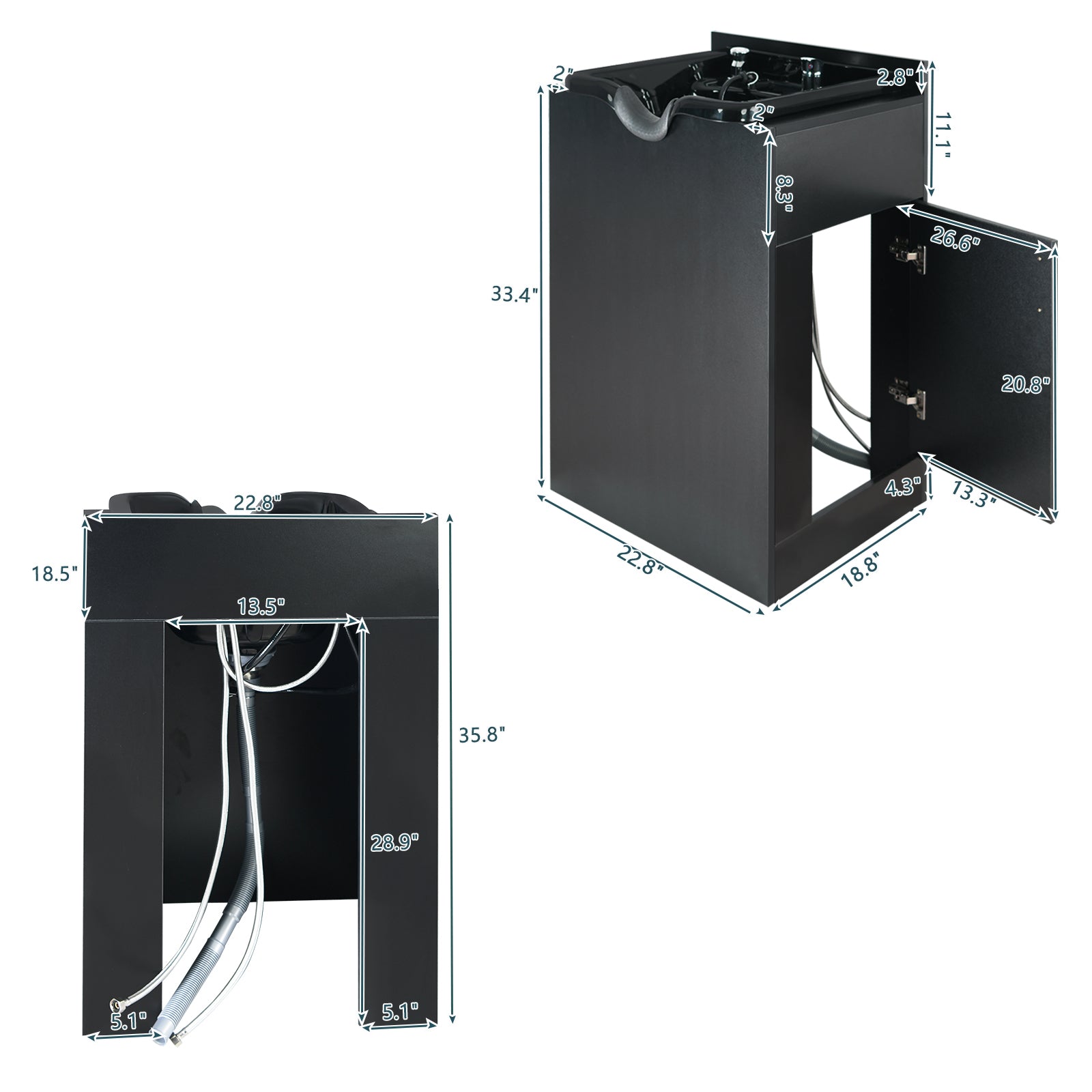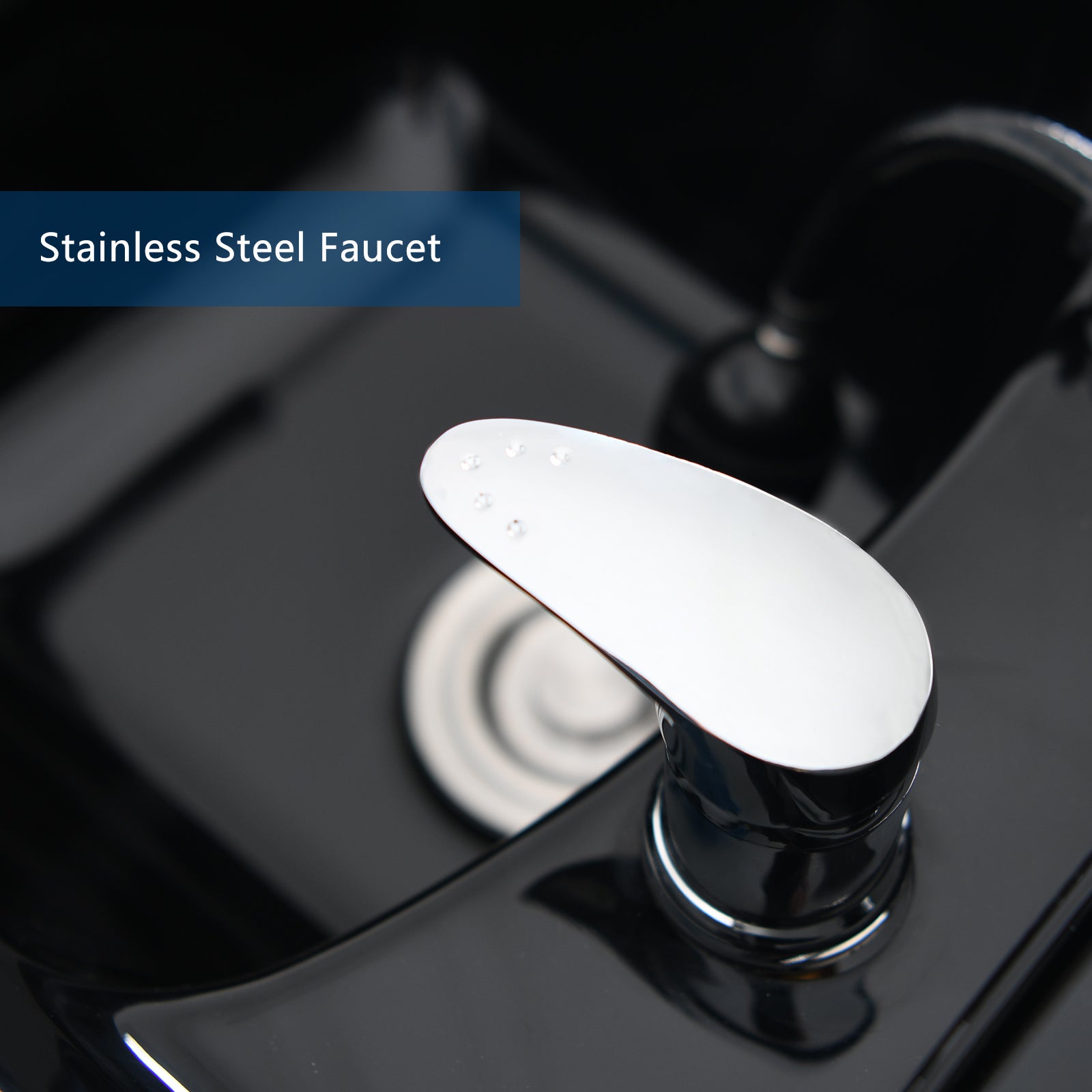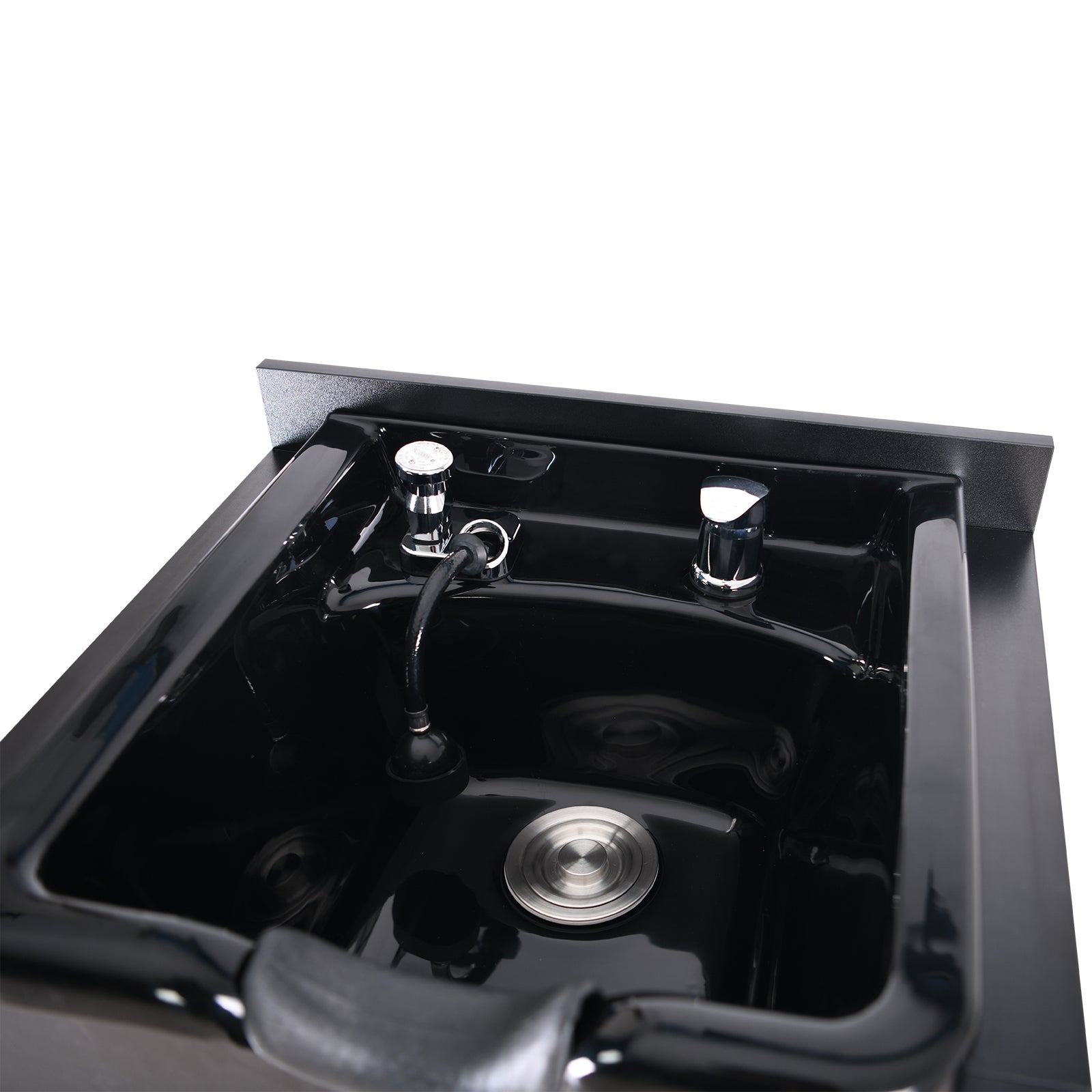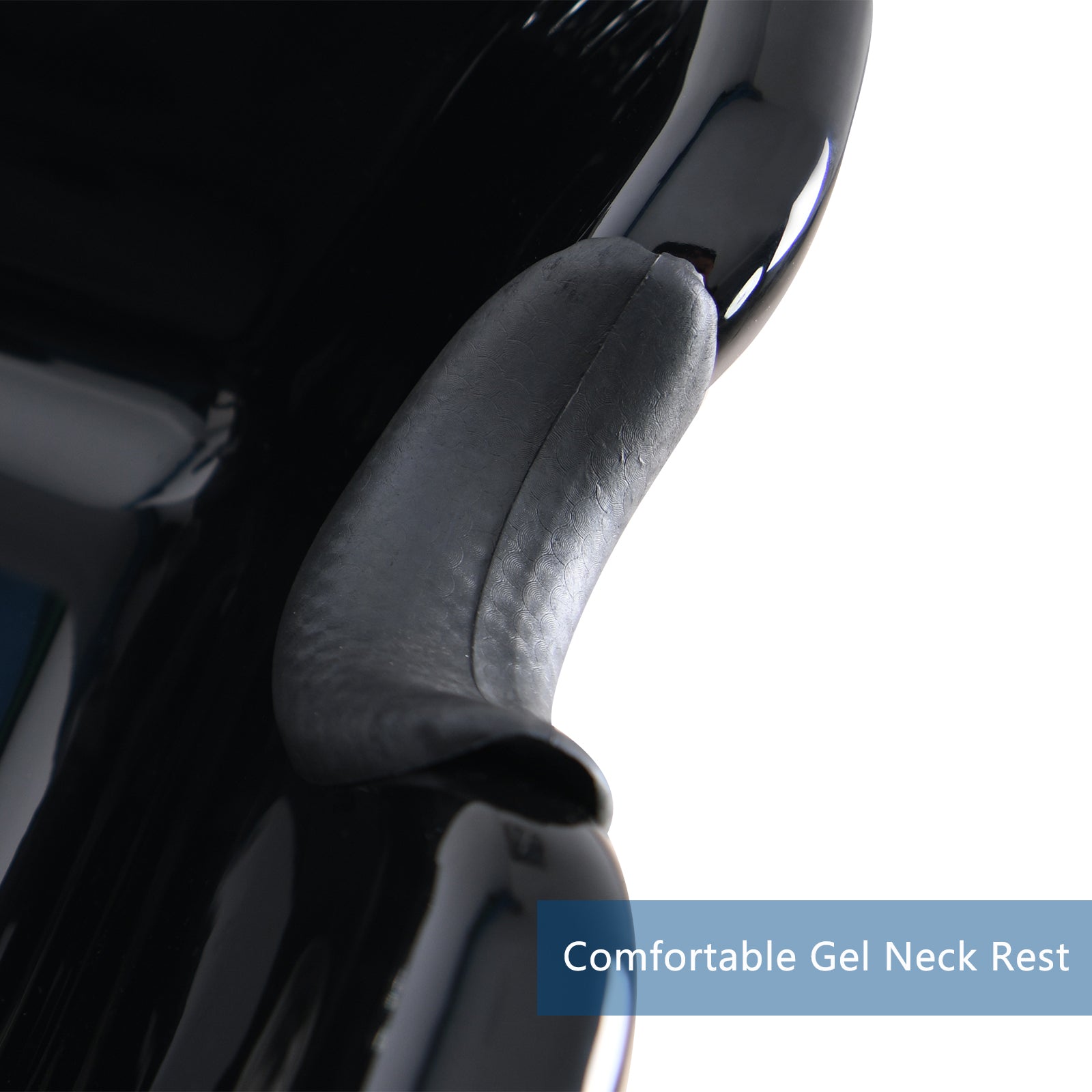 Omysalon Shampoo Bowl with Cabinet, Salon Wet Station with Sprayer Faucet
Free Shipping - Usually Arrives in 5-7 Business Days
Features:
1.【Compatibility with Different Shampoo Chairs】- This shampoo equipment includes a shampoo bowl and shampoo station that can be easily paired with various shampoo chairs or barber chairs according to your needs. Its modern design ensures that it can seamlessly blend with any style of barbershop.

2.【Premium Material Selection】- The shampoo bowl is constructed with durable and easy-to-clean ABS plastic, while also featuring high-quality fiberglass for added strength and longevity.

3.【Enhanced Comfort with Neckrest】- The shampoo station is equipped with a headrest to ensure optimal comfort for customers. The backwash style is particularly designed with a built-in cushioned gel neckrest, guaranteeing a pleasant experience for your clients.

4.【Simple Assembly Process】- Detailed installation instructions are provided in the three-dimensional manual, and all the necessary accessories are included in the package. By following the instructions, you can easily assemble this shampoo station.
OmySalon Shampoo Station Bowl and Cabinet
All parts included for assembly
The Shampoo Bowl comes with all necessary hardware including water lines, sprayer, hair trap basket and drain hose. This hair washing station is a perfect way to hide the plumbing under the bowl making your salon look clean and professional.
Extra storage underneath shampoo sink
The hair washing station features an easy access door on the right hand side for storage. And for convenience there are open back for plumbing access.
High Quality Shampoo Bowl
The shampoo bowl is made of the high class PVC material, it is constant temperature make it lighter and easy to carry, pretend it to be fragile compared with ceramic materiel.
What You Get:
1 x Salon Shampoo Bowl
1 x Salon Shampoo Cabinet
[Notice]
The package will be shipped in 2 separate boxes whose arrival time might differ. After you receive one box, please wait for the other 1 or 2 days to get the full set of parts.
Color: Black

Overall Size : 22.8''x 18.8'' x 33.4''

Package Quantity: 2
Perfect Set!!!
I recently purchased 2 of these cabinets with shampoo bowls. I have been a Salon owner for 3 years and wished that I had found OmySalon, in the beginning.
Good quality. Fast shipping.
Made well
Received the cabinet and sink very quickly. Good instructions were sent with this cabinet so it was pretty easy to assemble. I am very happy with the products.
Love it
The cabinets are water resistant and come with everything needed. The sinks are deep and the stainless steel drains are lovely. The other ladies in my shop agree and absolutely love them. My husband is handy but definitely not a plumber. He had no problems at all hooking them up. They look elegant!!
Works perfect
Love it just what i needed