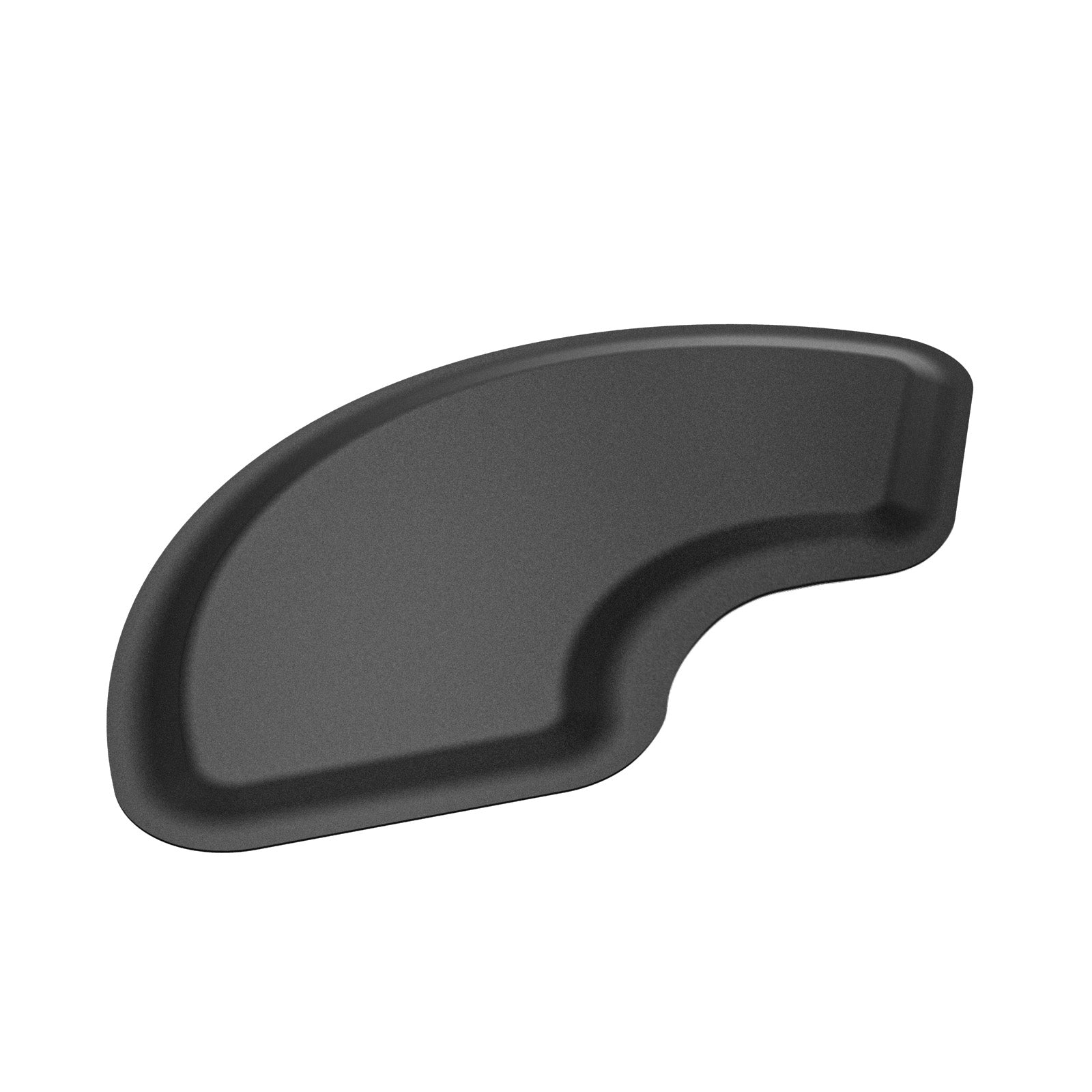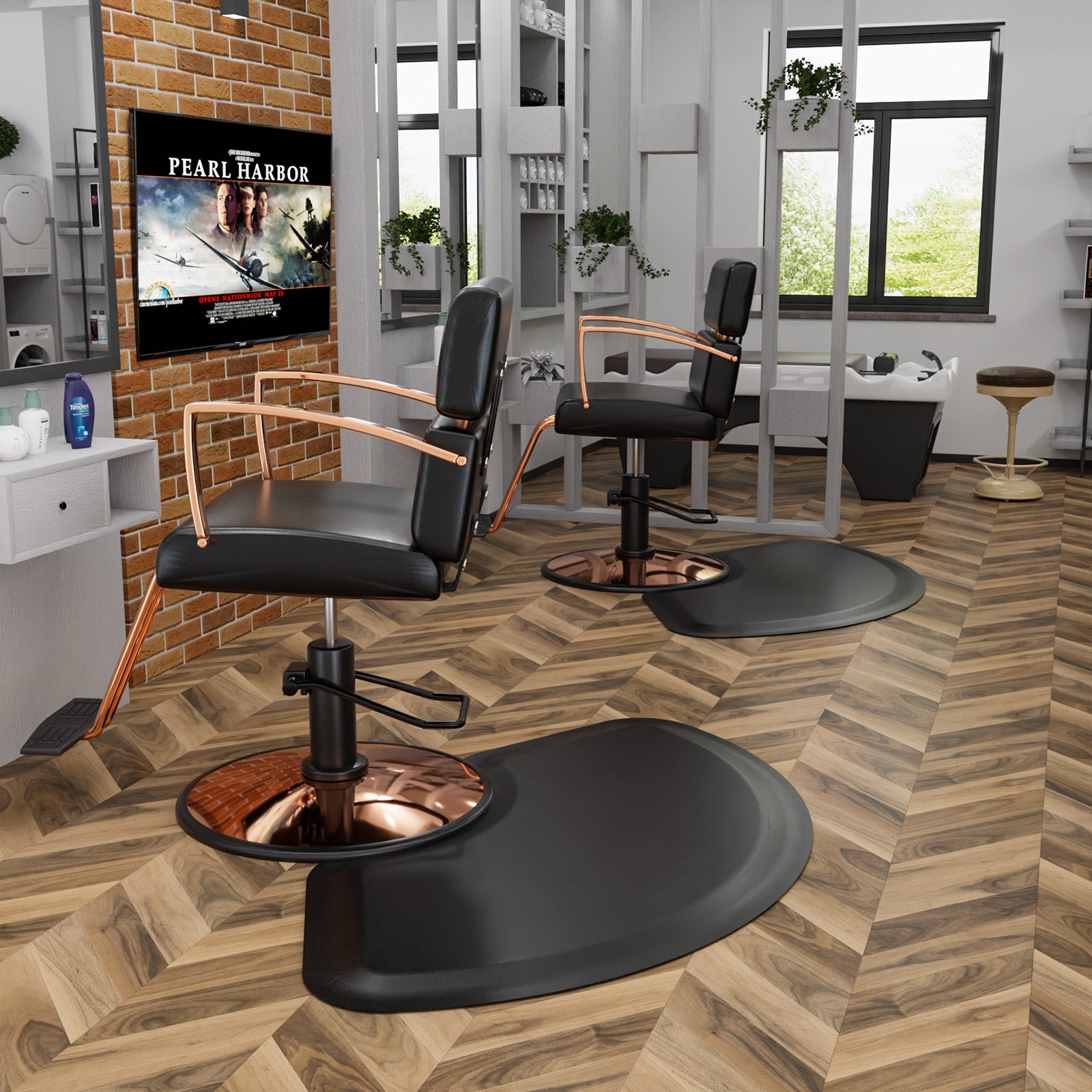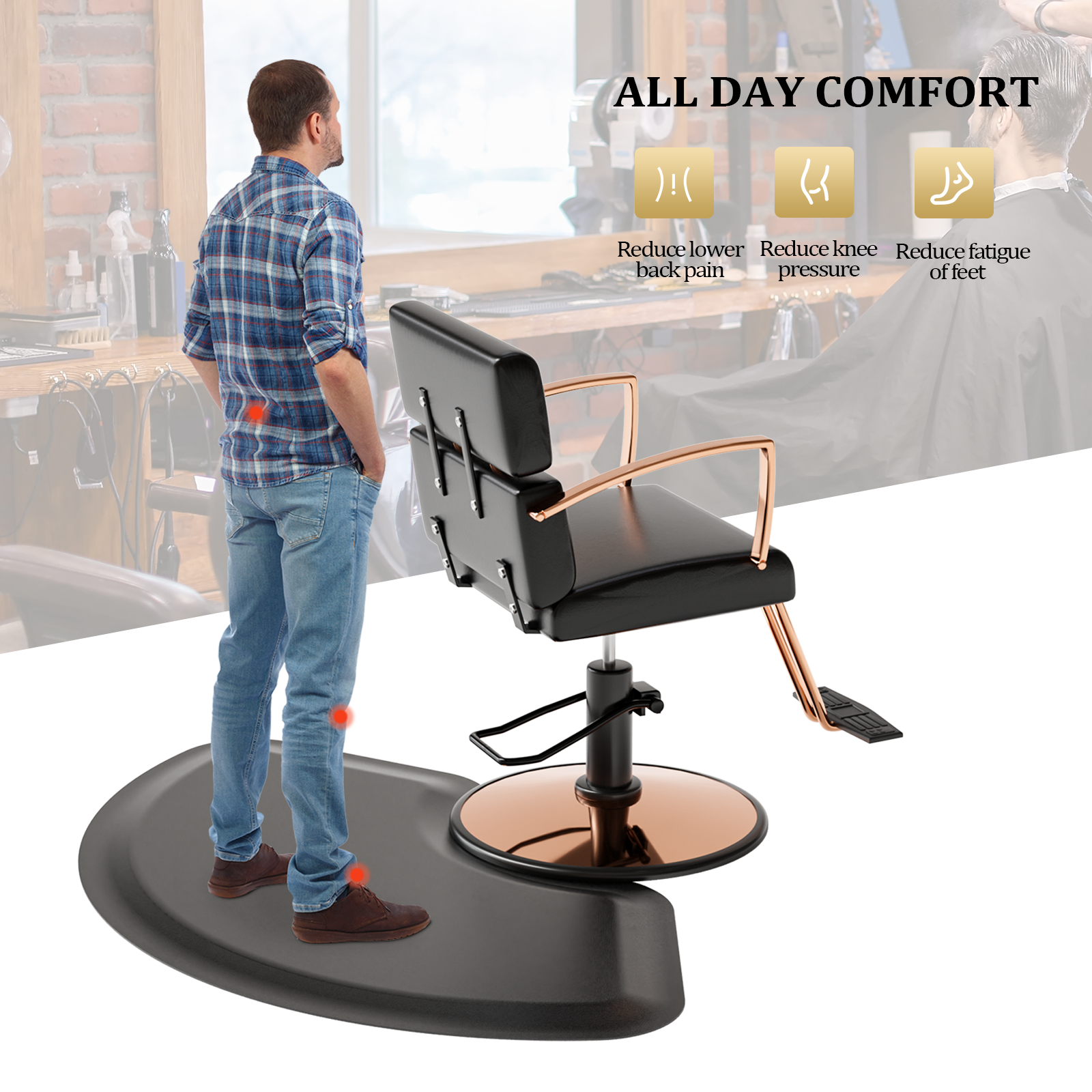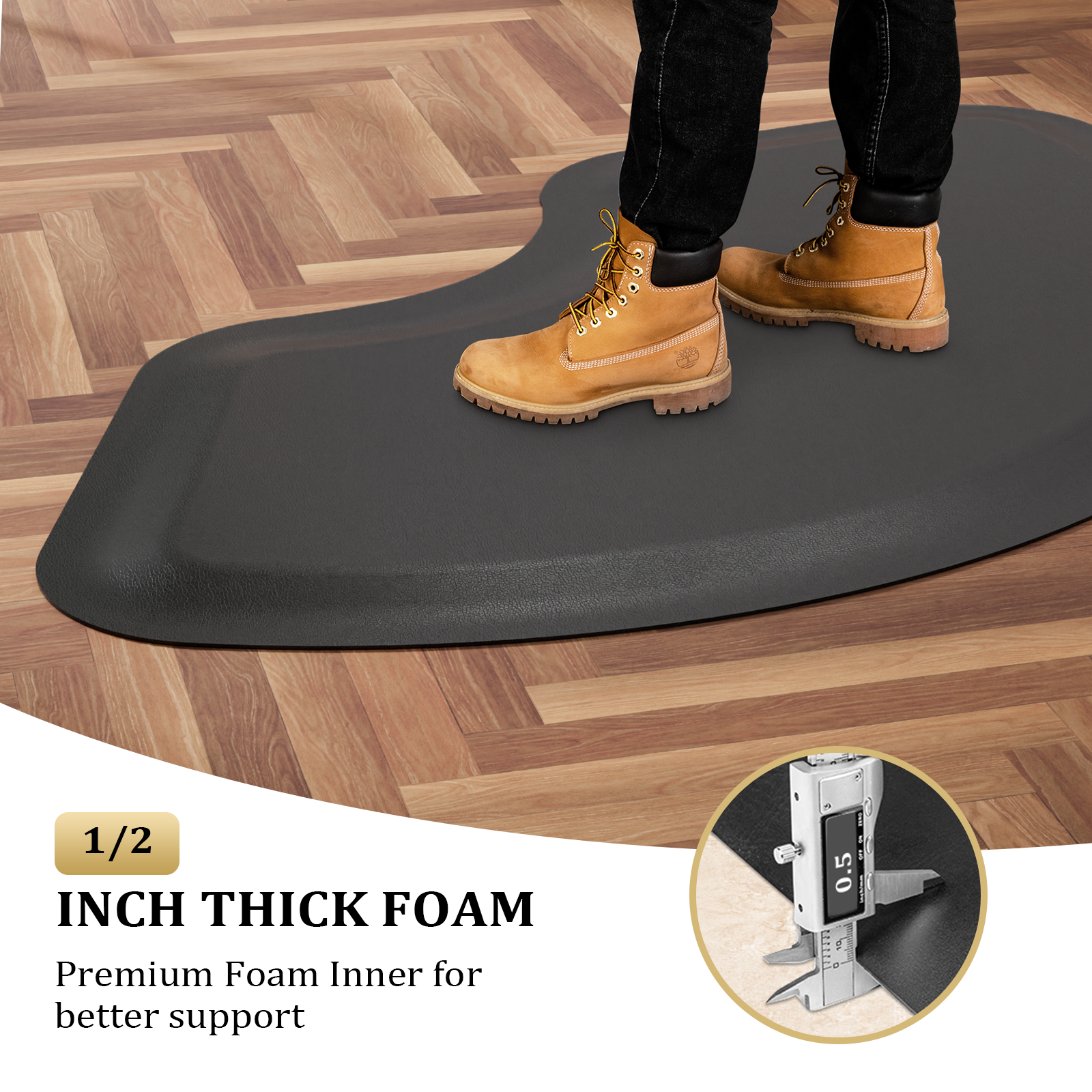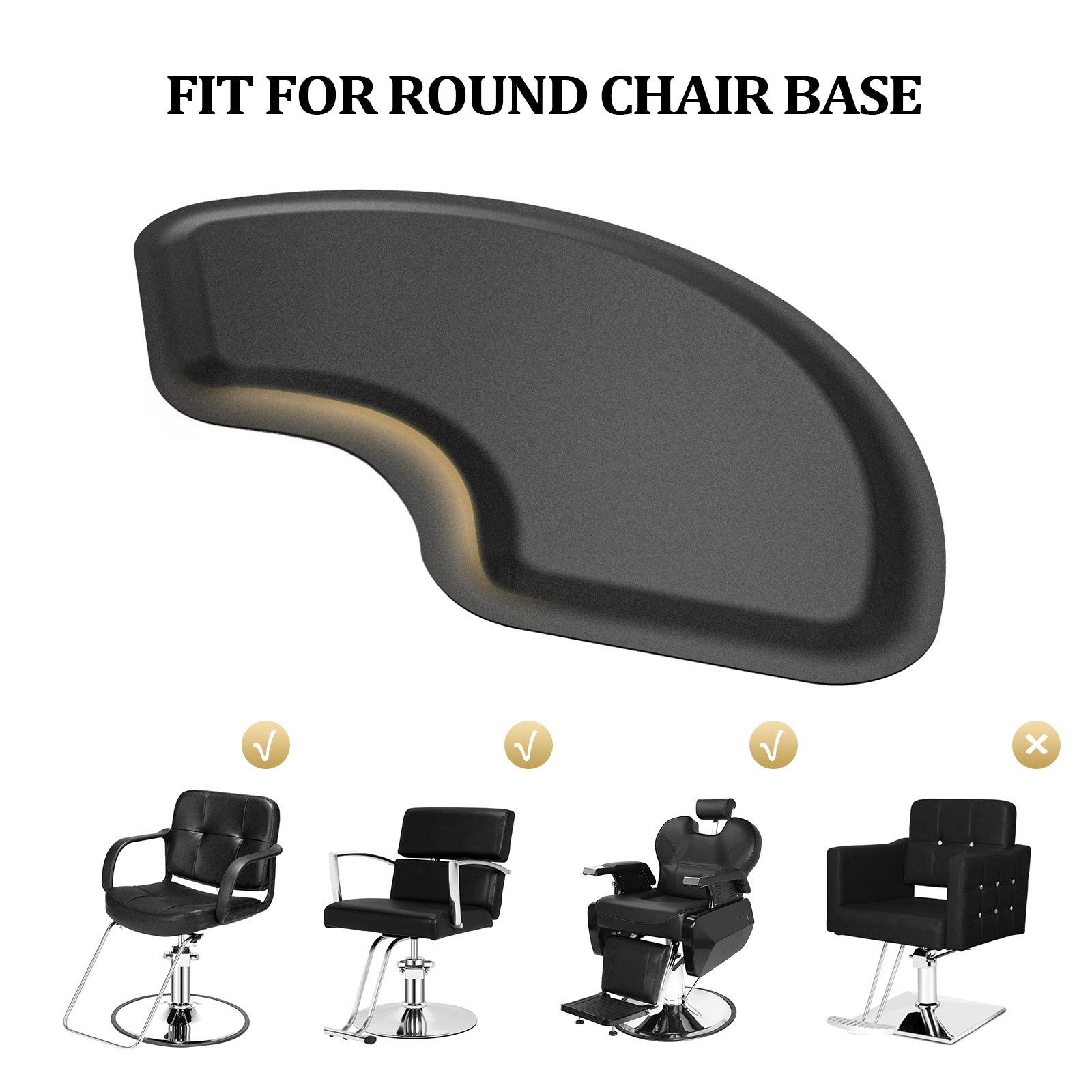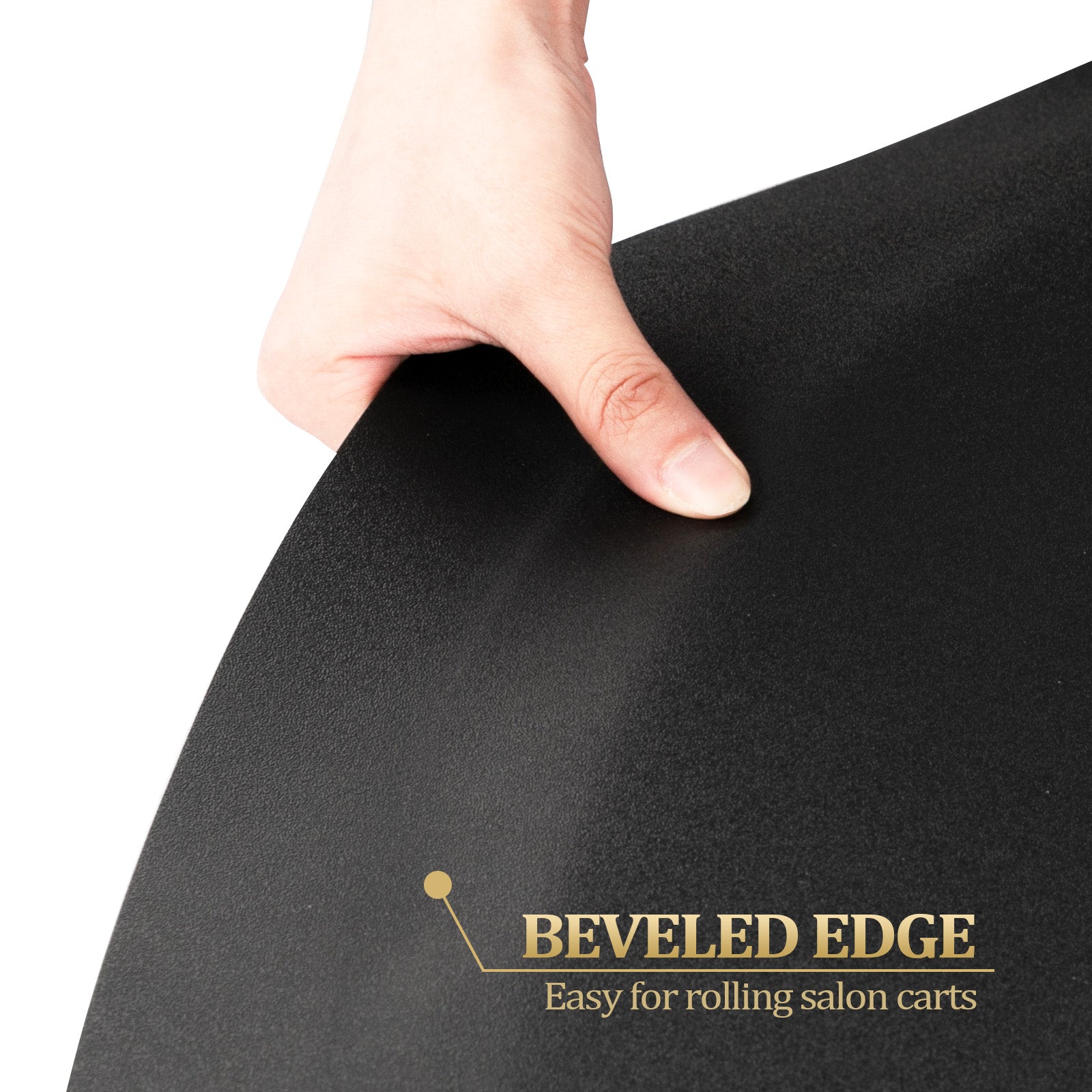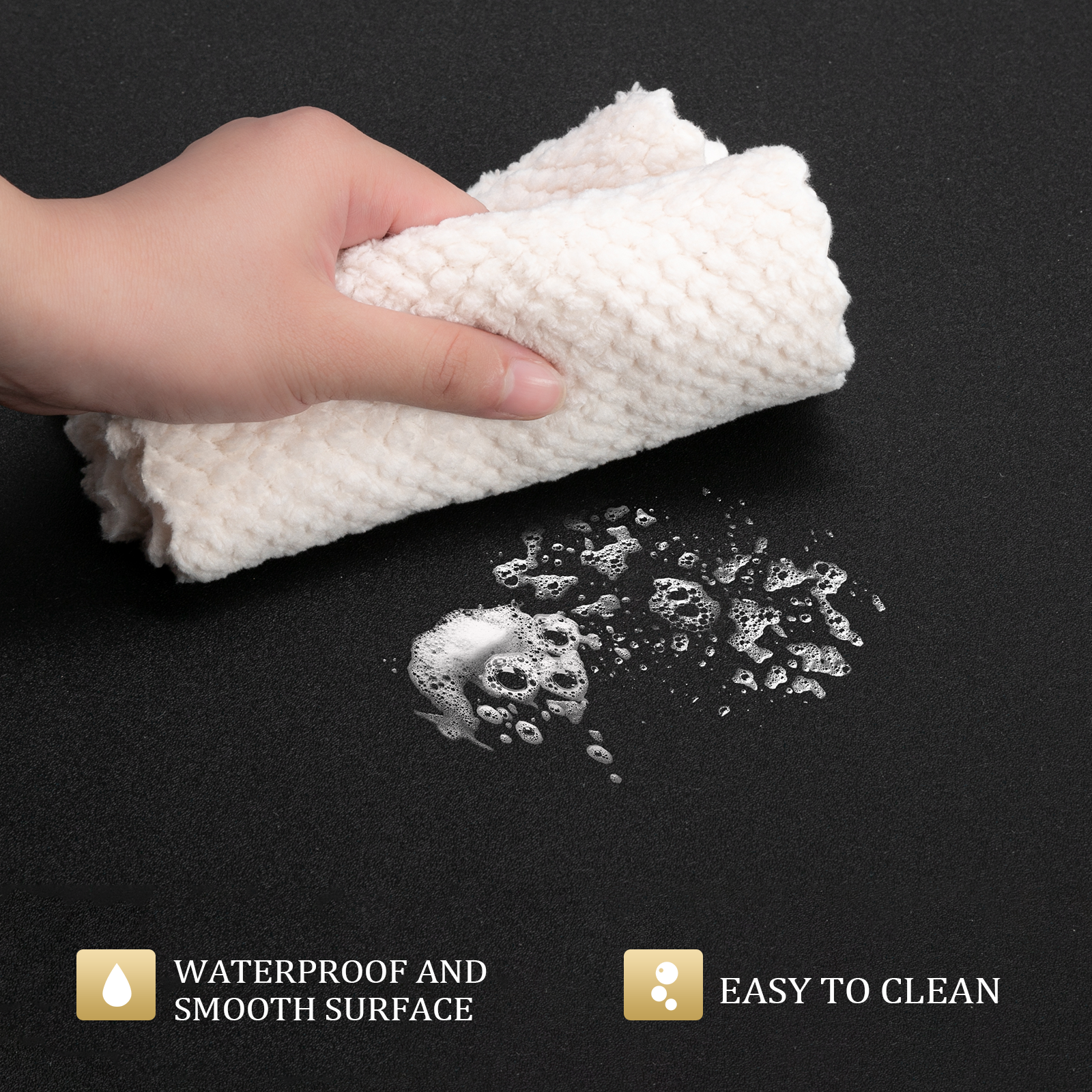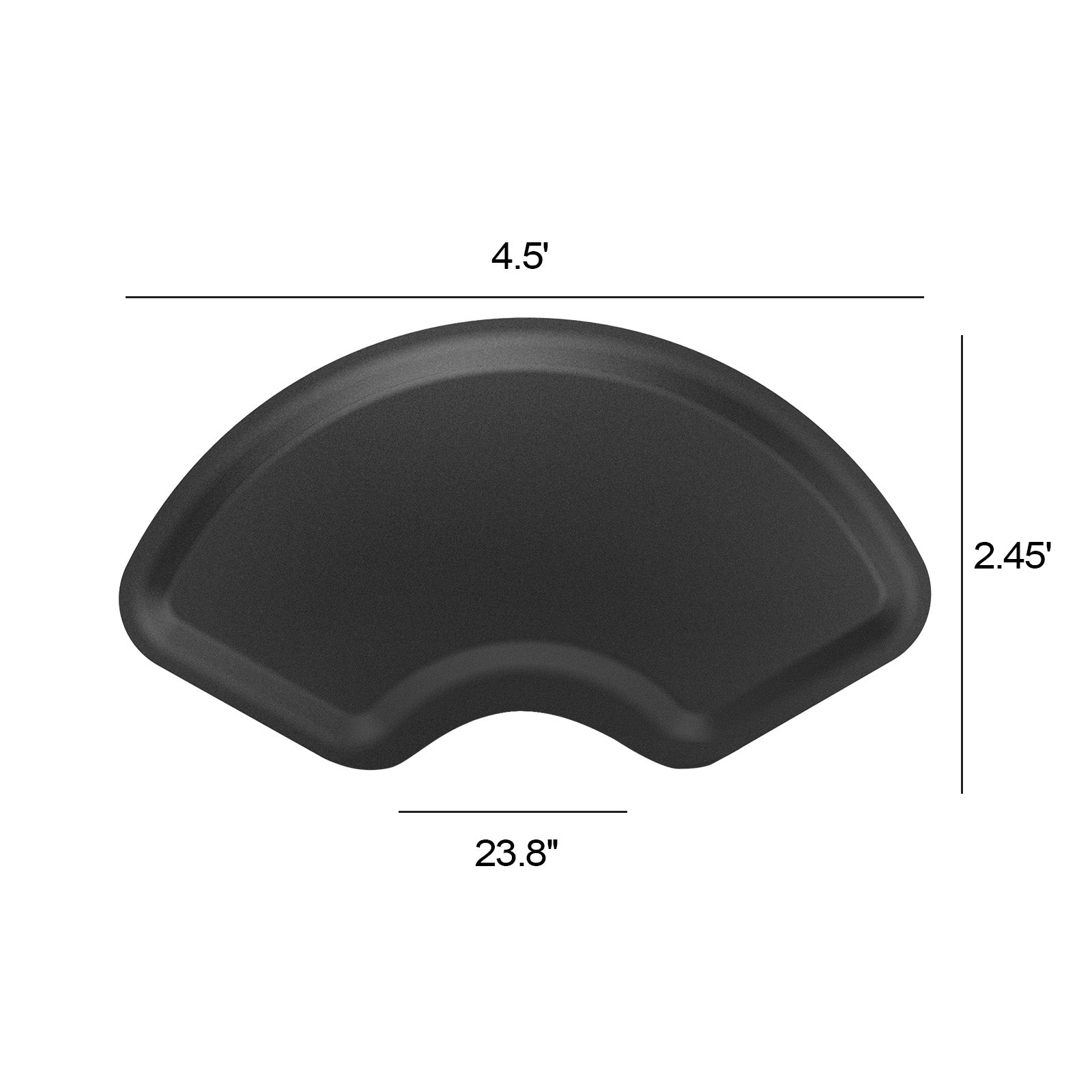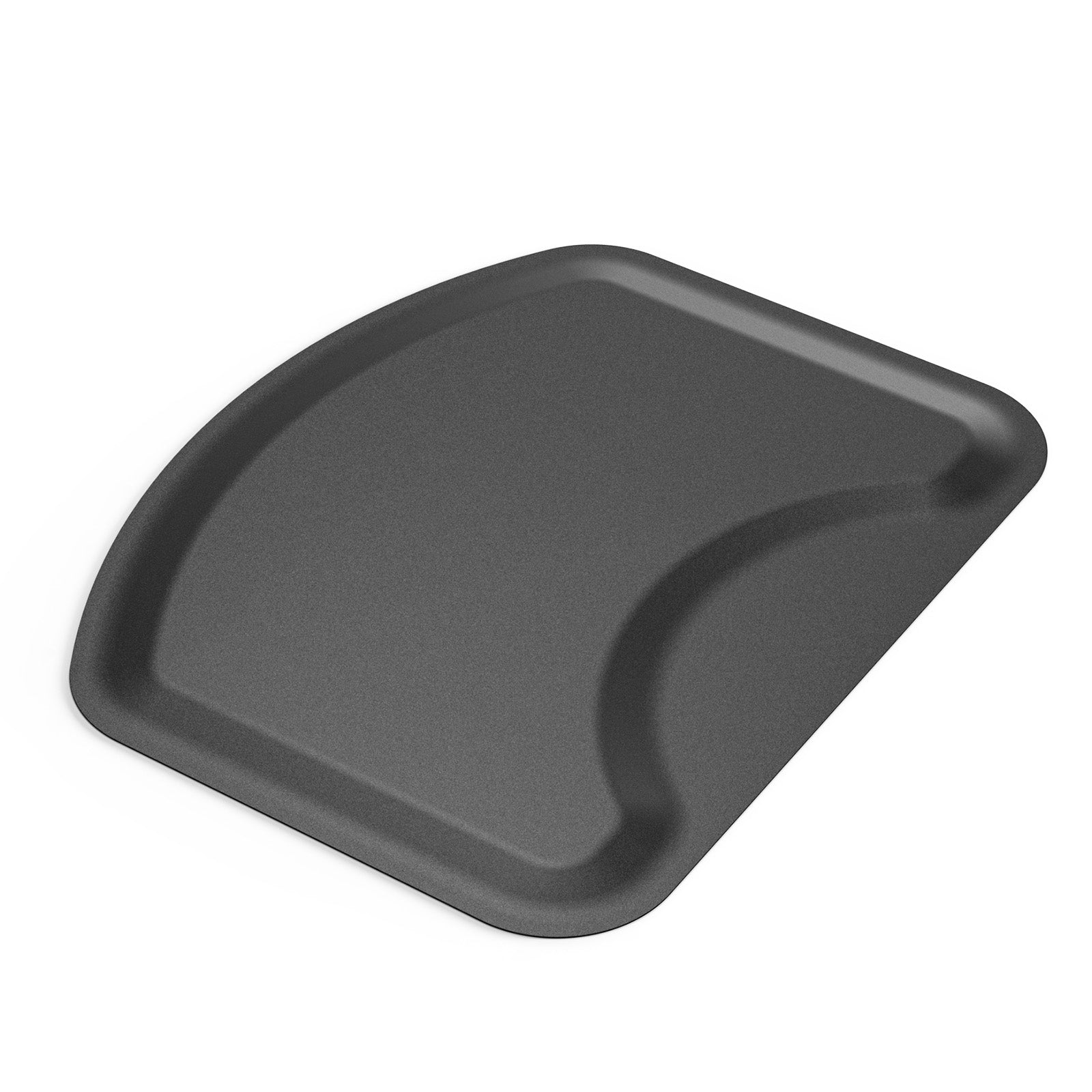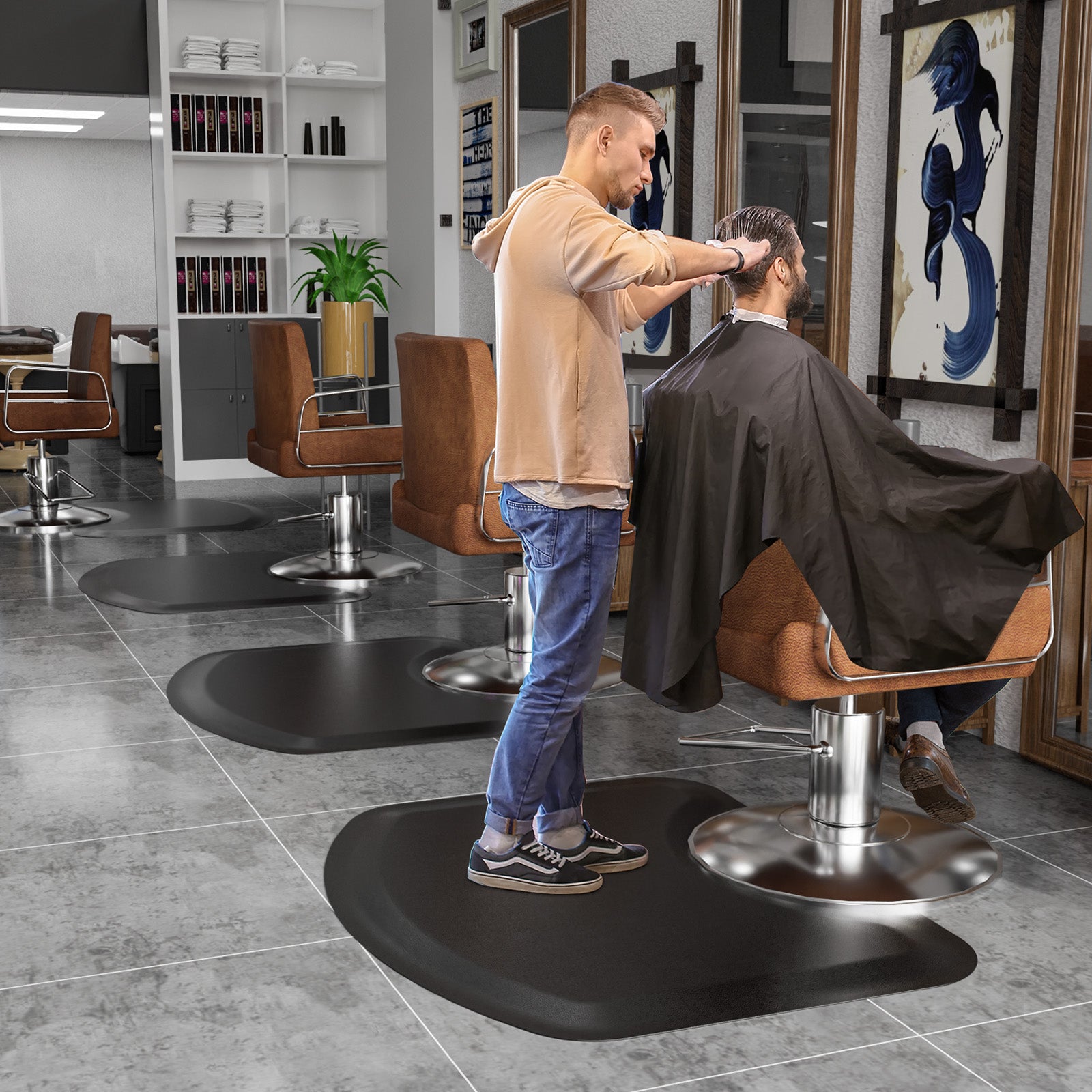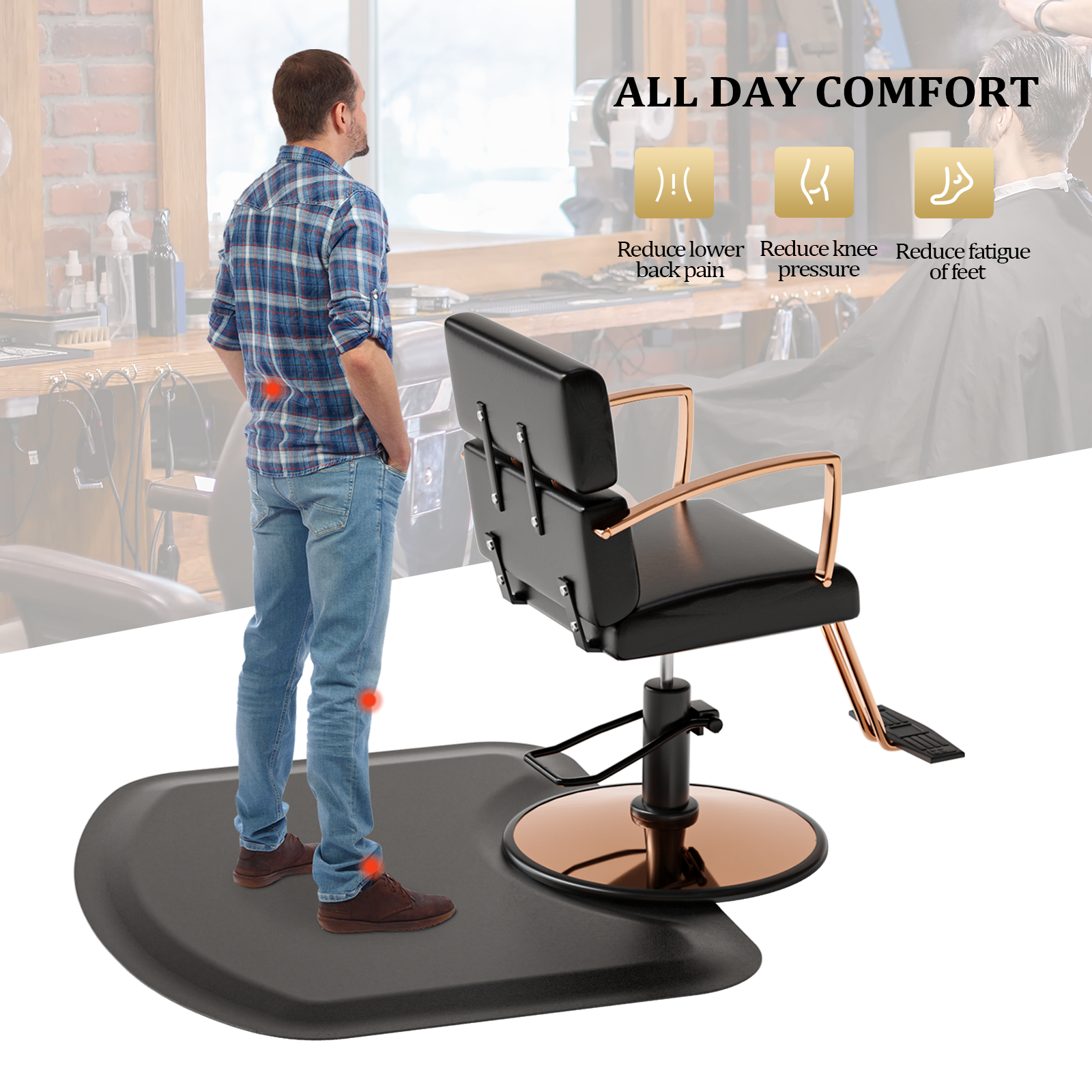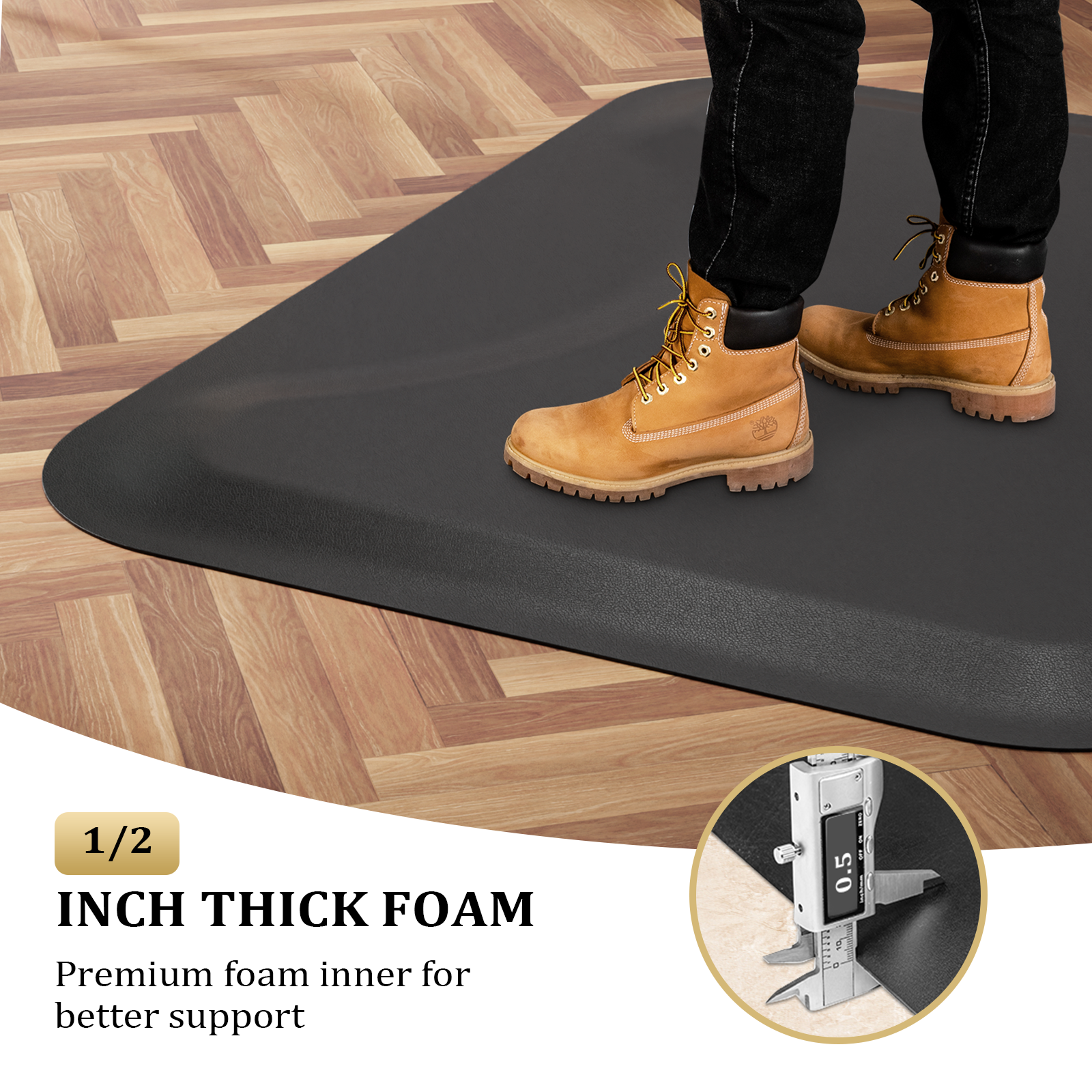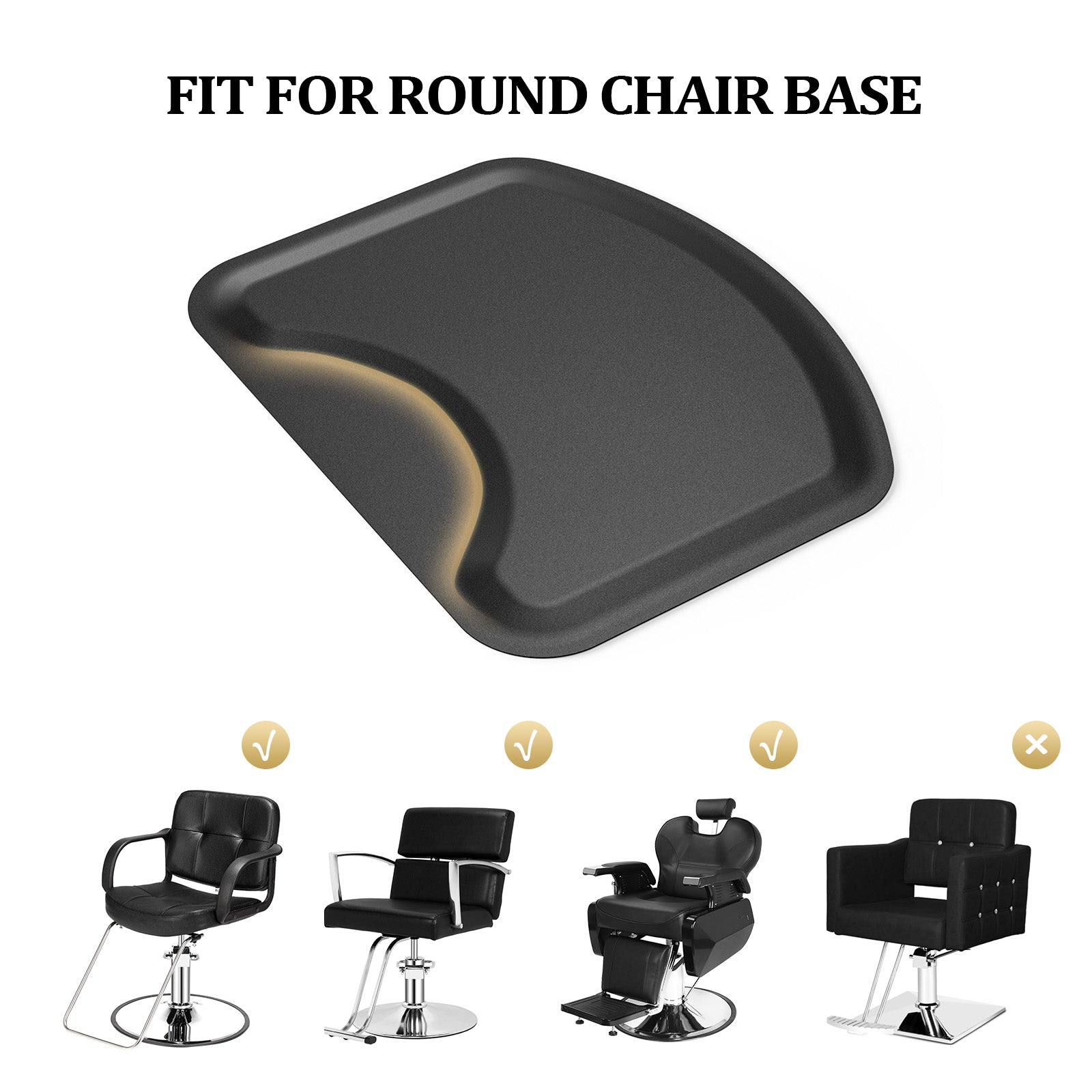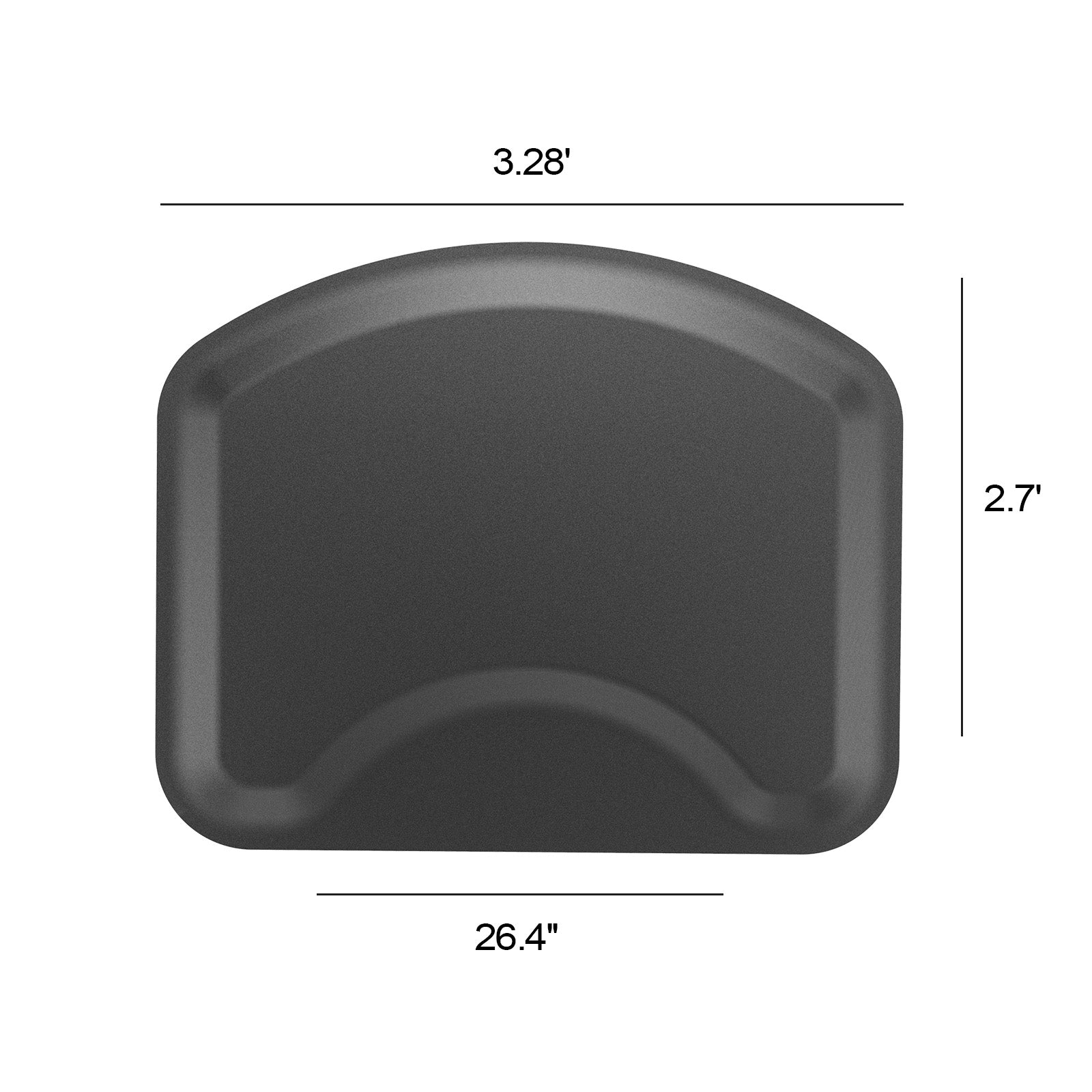 Omysalon Salon Floor Mat Anti Fatigue Thick Barber Chair Mats, Salon Mat for Hair Stylist Standing
Free Shipping - Usually Arrives in 5-7 Business Days
Features:
4.5 feet by 2.45 feet:Perfect for a smaller sized studio space or for anyone looking for a less bulkier mat.
1/2 inch thick:Not too thick, just enough. Cushioned mat under feet to relieve pressure on feet and back. Easy for beauty cart to move around.
Fit for round chair base:Salon mat with round base with opening 23.8'' wide''. The salon chair mat is designed to stimulate circulation in feet, legs and lower back by providing soft cushion to reduce standing fatigue and stress. Ideal for use next to a barber chair, salon chair, shampoo station, or other location that requires prolonged standing.
Waterproof:PVC surface is water proof, stain resistant, suitable for barber daily use. Easy to clean with vacuum or wet cloth. Heavy-duty construction is highly resistant to tears, including wear from rolling carts and dropped tools. As well as helping to reduce leg strain, the barber mats also protects the salon floor and resists all common acids, oils, and hair color, keeping your station looking pristine.
A must for hair stylist:This anti fatigue mat is designed for hairdresser who stand on feet for a long time and makes a huge difference on a busy salon day. Real relief on your feet!!!