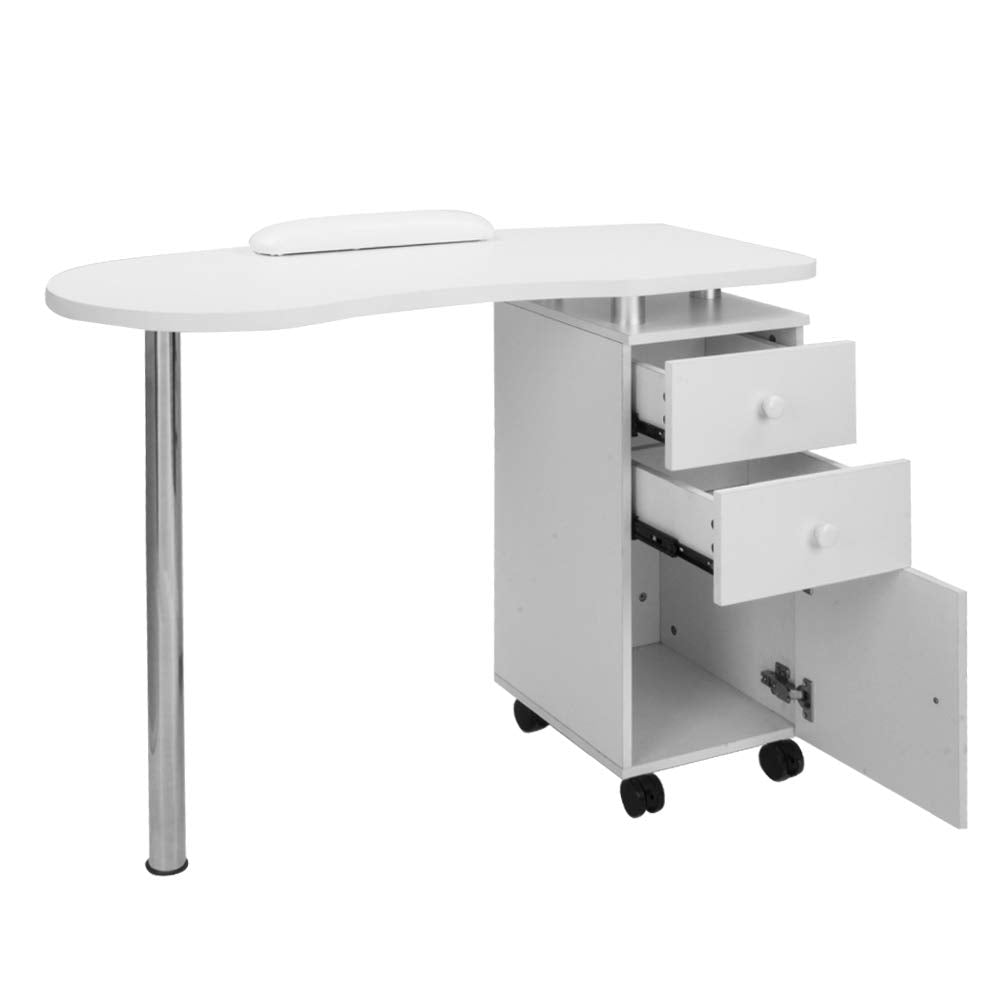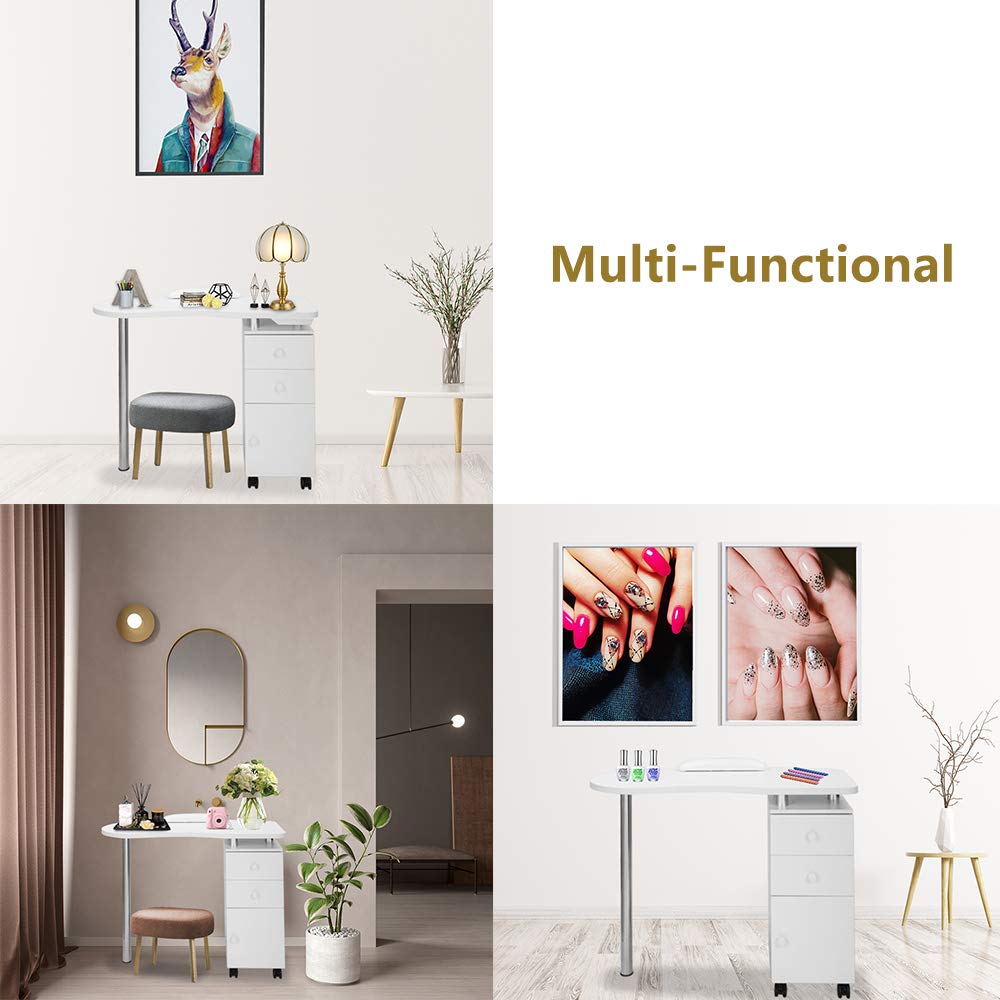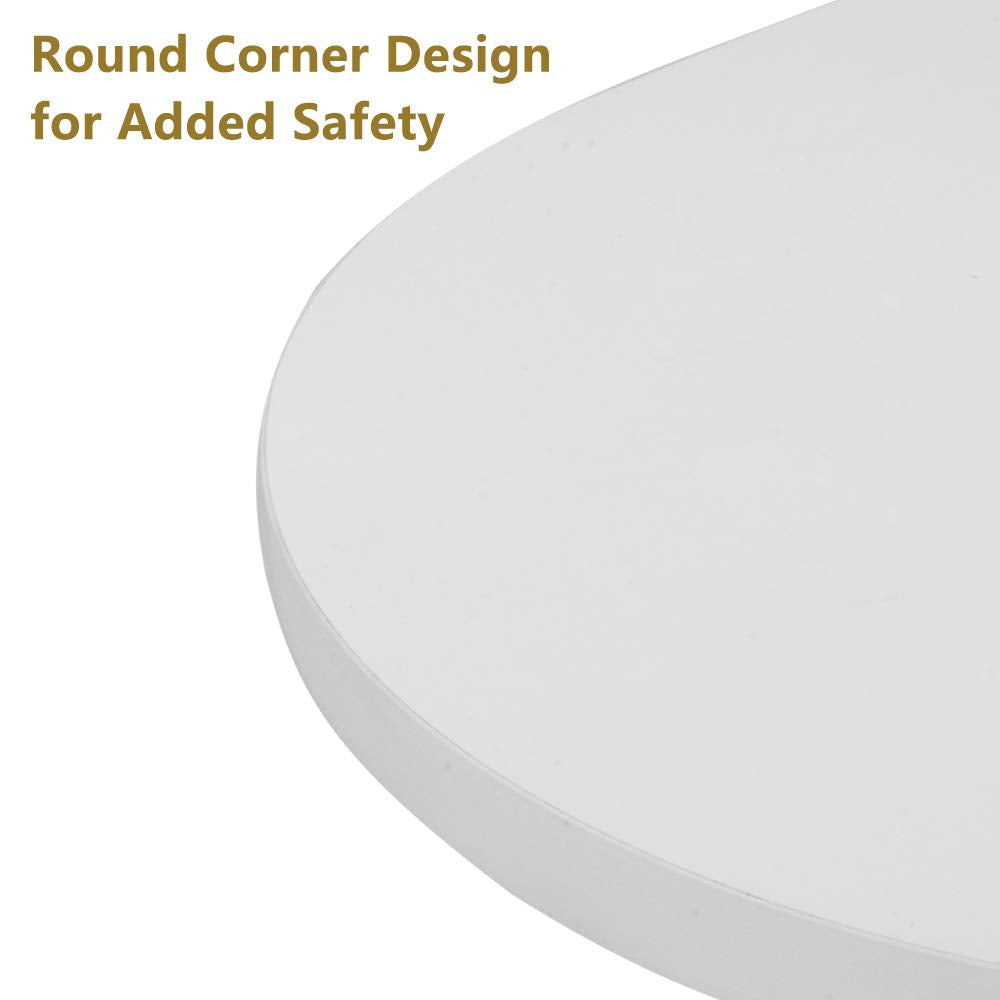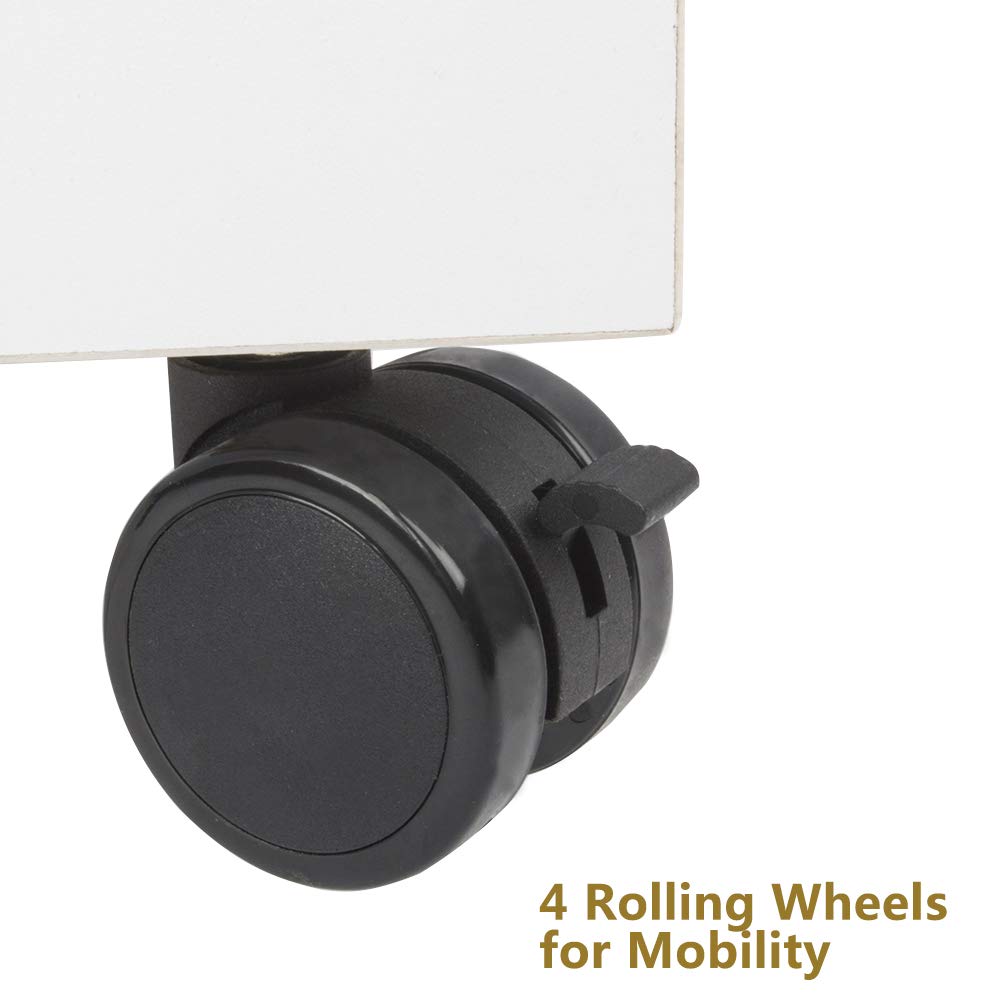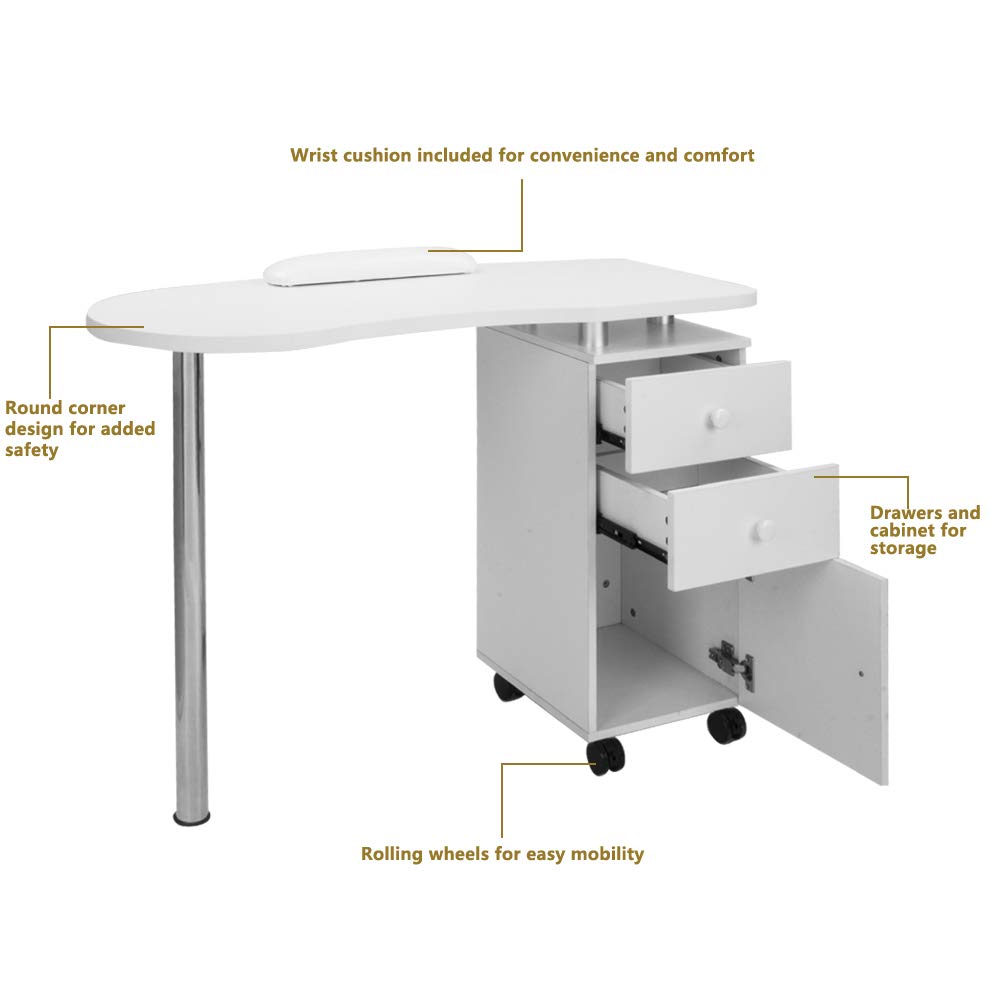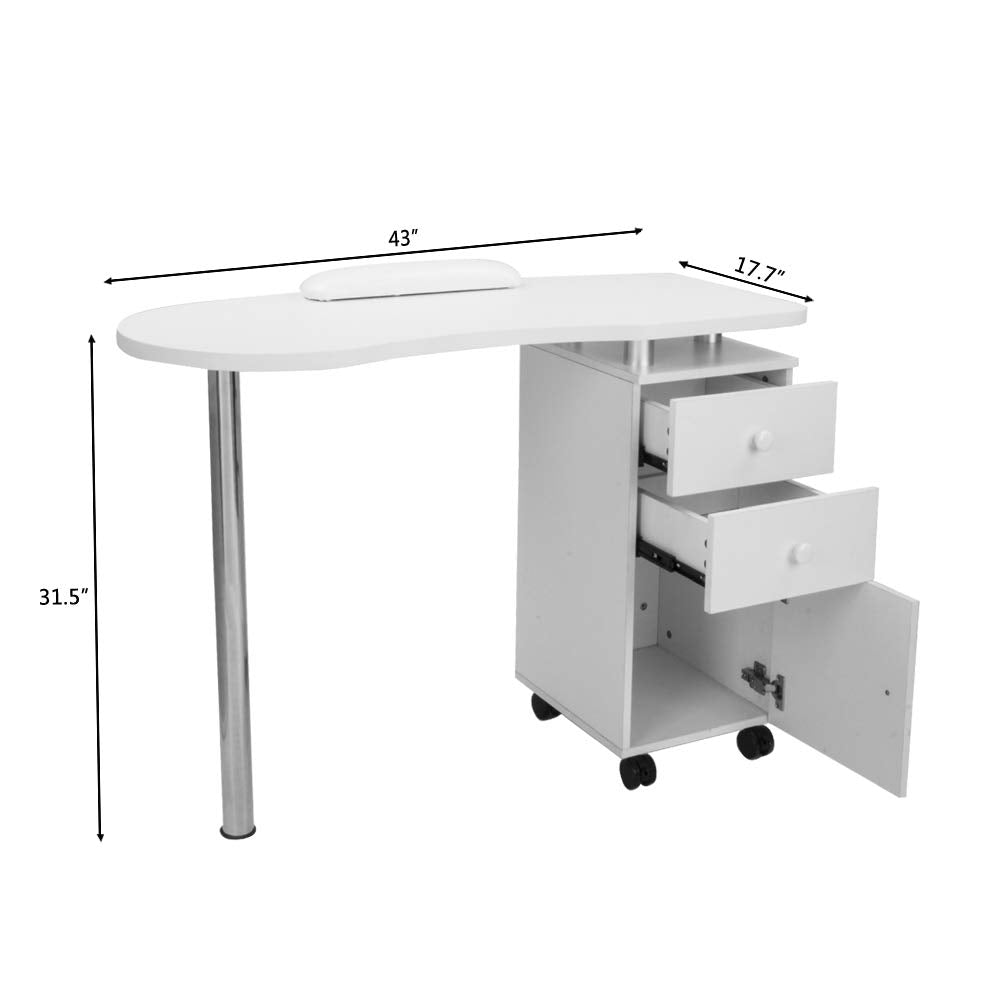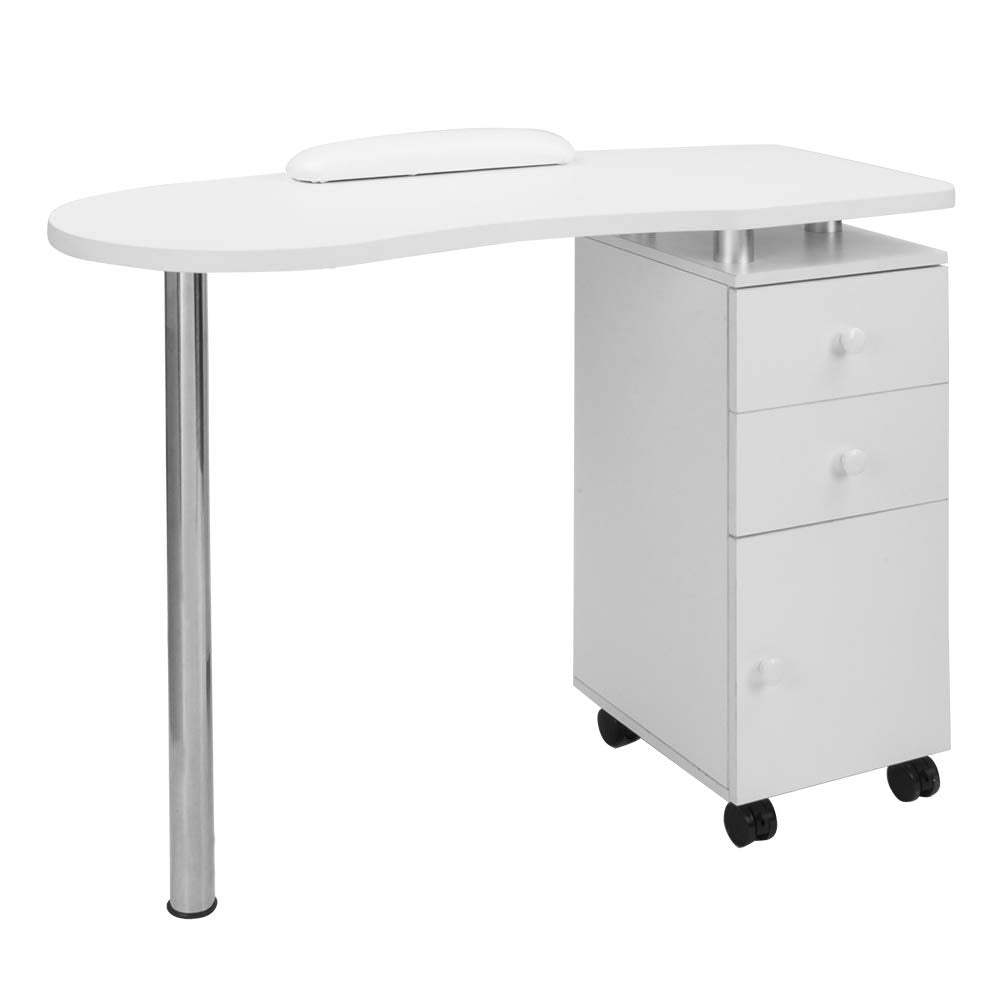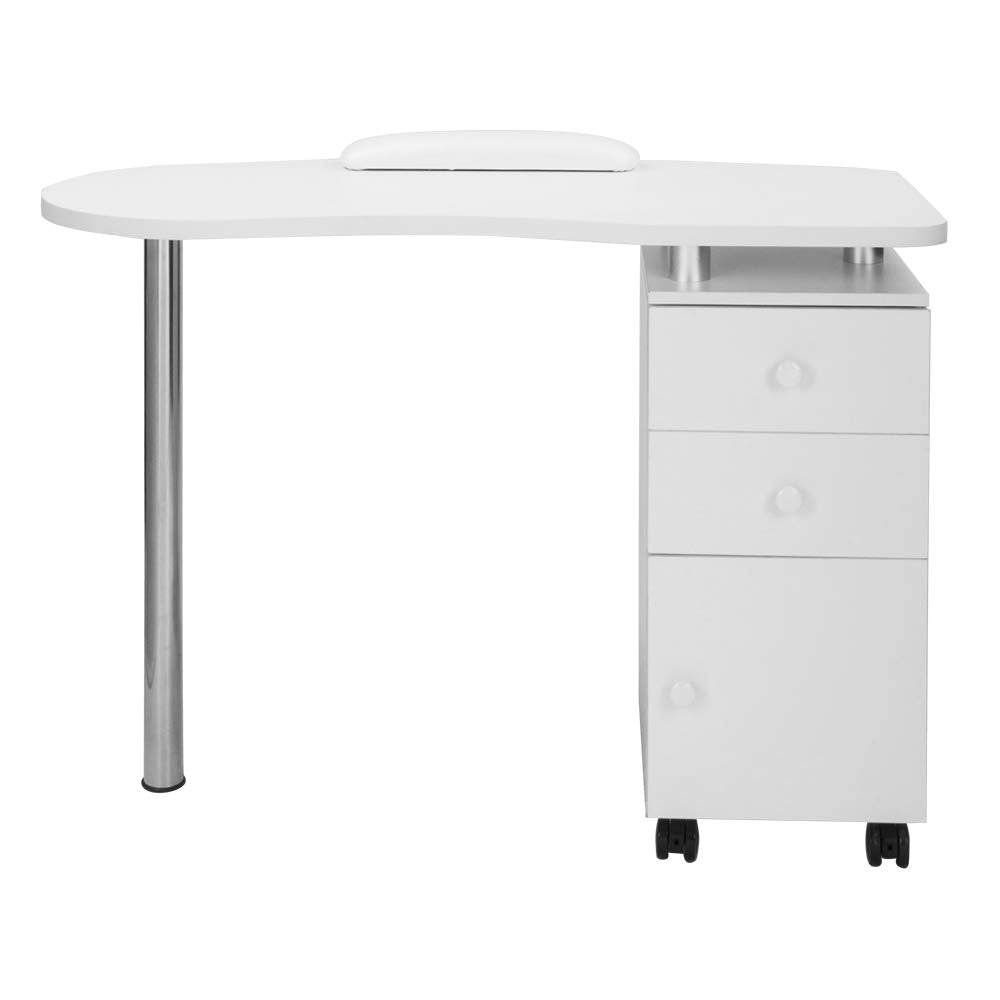 OmySalon Manicure Table Portable Nail Desk with Wheels/Wrist Cushion White
Free Shipping - Usually Arrives in 5-7 Business Days
Features:
1.Modern, sleek design.
2. Single cabinet on wheels for easier mobility.
3.Comes with a wrist rest for more convenience.
4.Round corner design of one side for added security.
5.Assembly required.
What You Get:
1 x Manicure Table
1 x Instructions
1. Brand: mefeir
2. Color: White
3. Dimensions: 43"L x 17.7''W x 31.5''H
4.Material: MDF board & Steel
5.Weight: 59.5lbs / 27kg
Bittersweet ??¡â?
After reading a couple of the reviews I was a bit hesitant about purchasing it. I proceeded through with purchasing the table, I received it today. I was bummed to open the box and see all the screws and lock tightener scattered everywhere in the box. I was hoping I wasnt missing any and good thing I wasn't, easy assemble and pleased with the storage compartments.
Give better detailed on how to put desk together!
I love the desk but I wish it was more detailed on how to put the drawers together. I really bought this desk for the drawers and I can¡¯t use them because I don¡¯t know how to put them on.
Not bad
This table is much sturdy than my first nail table and more Storage space