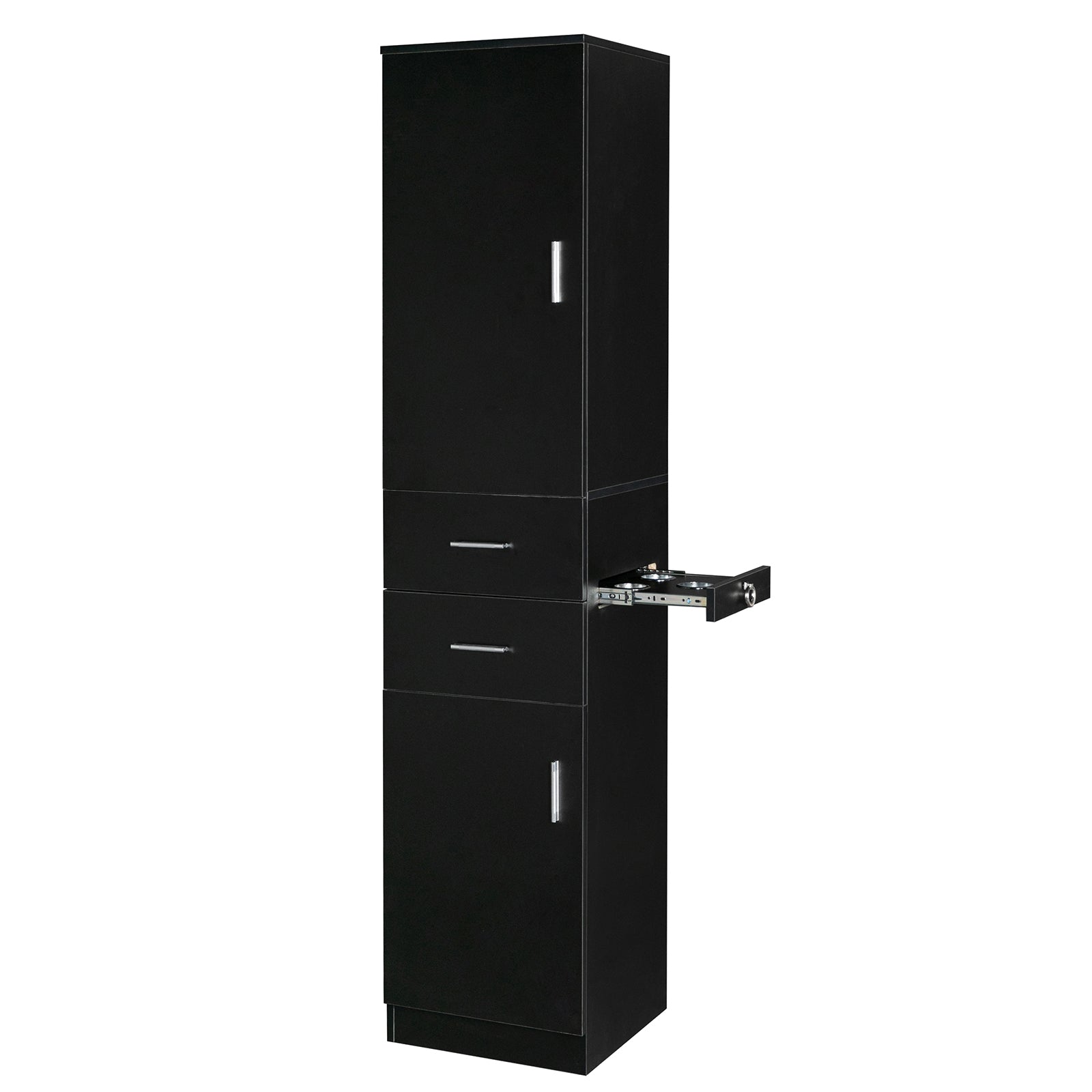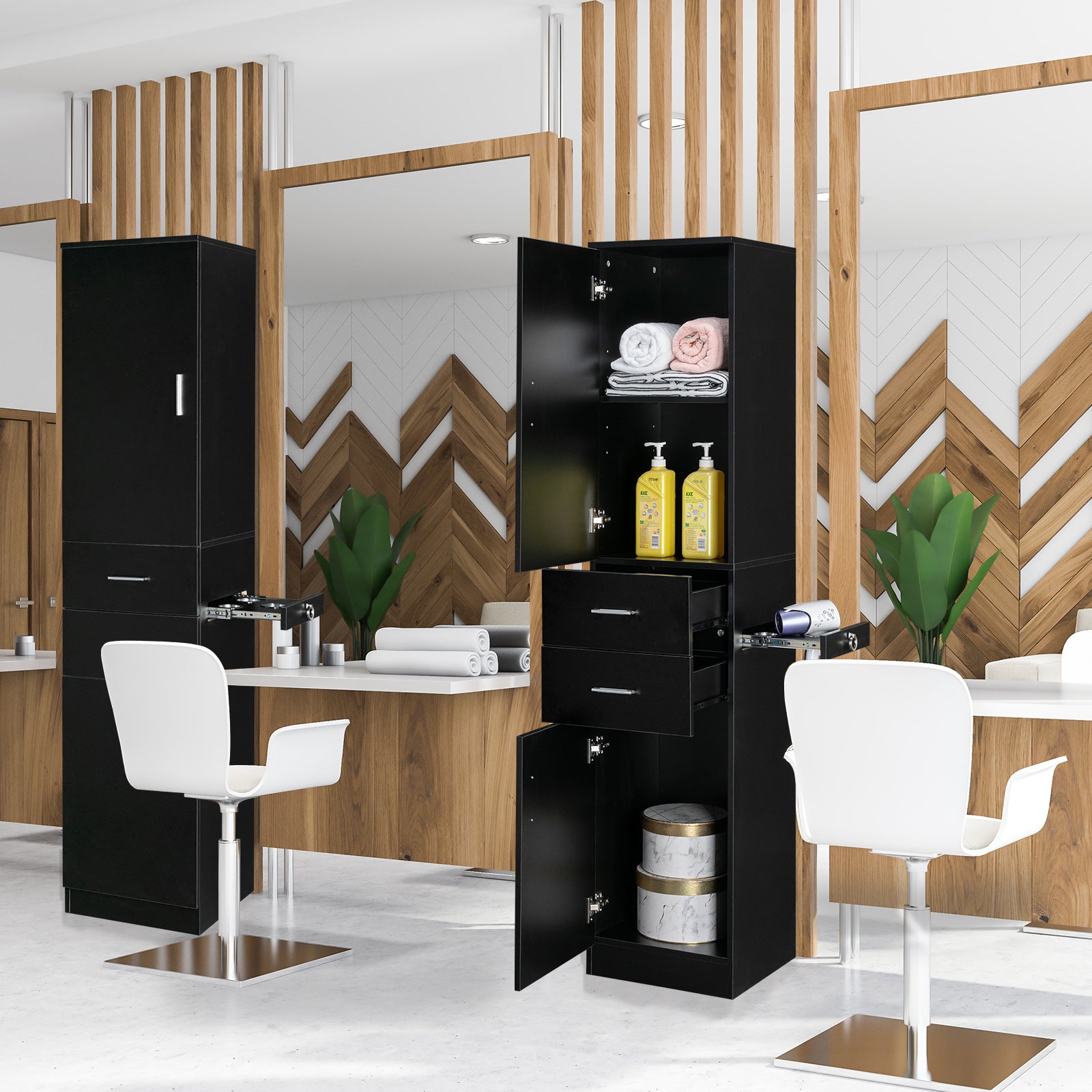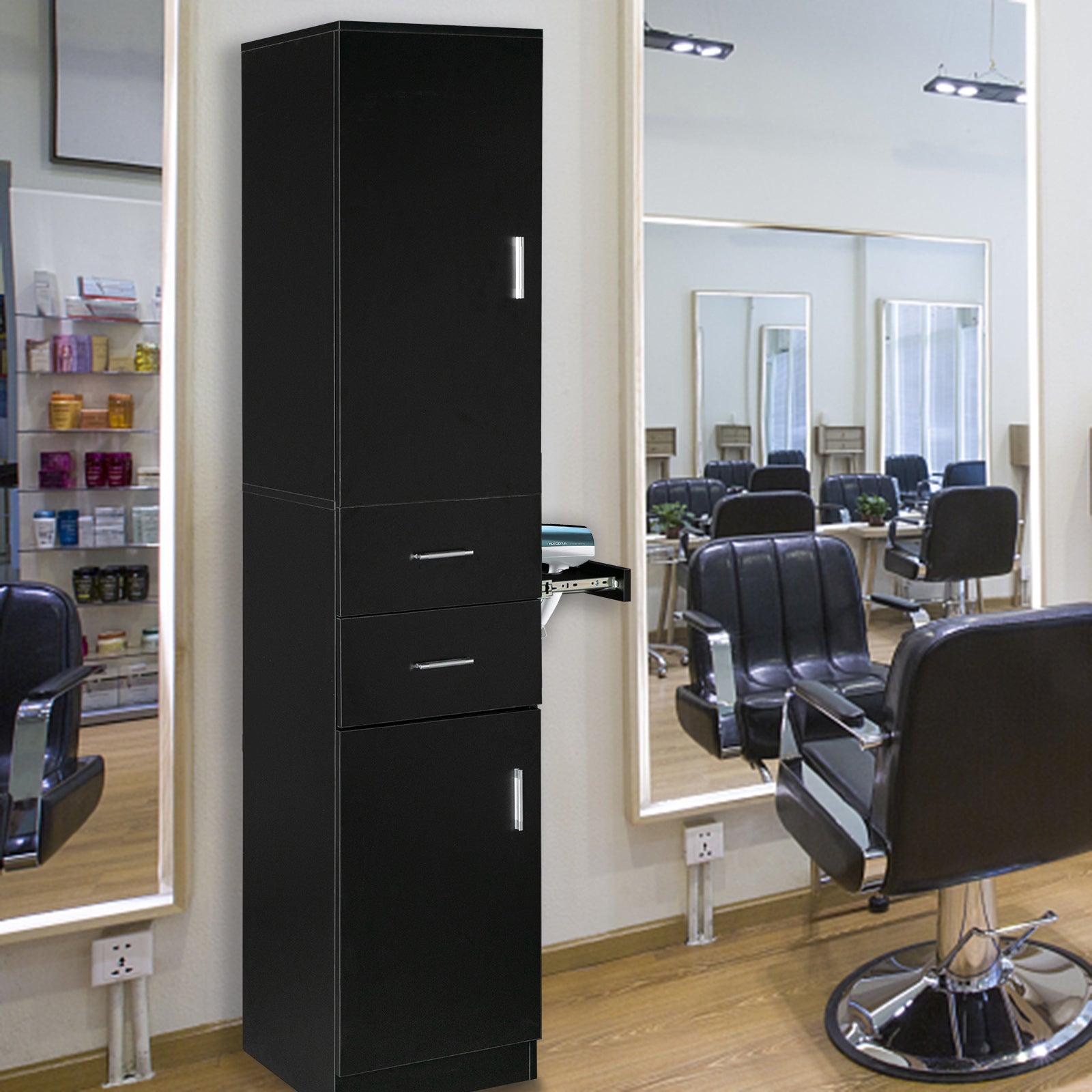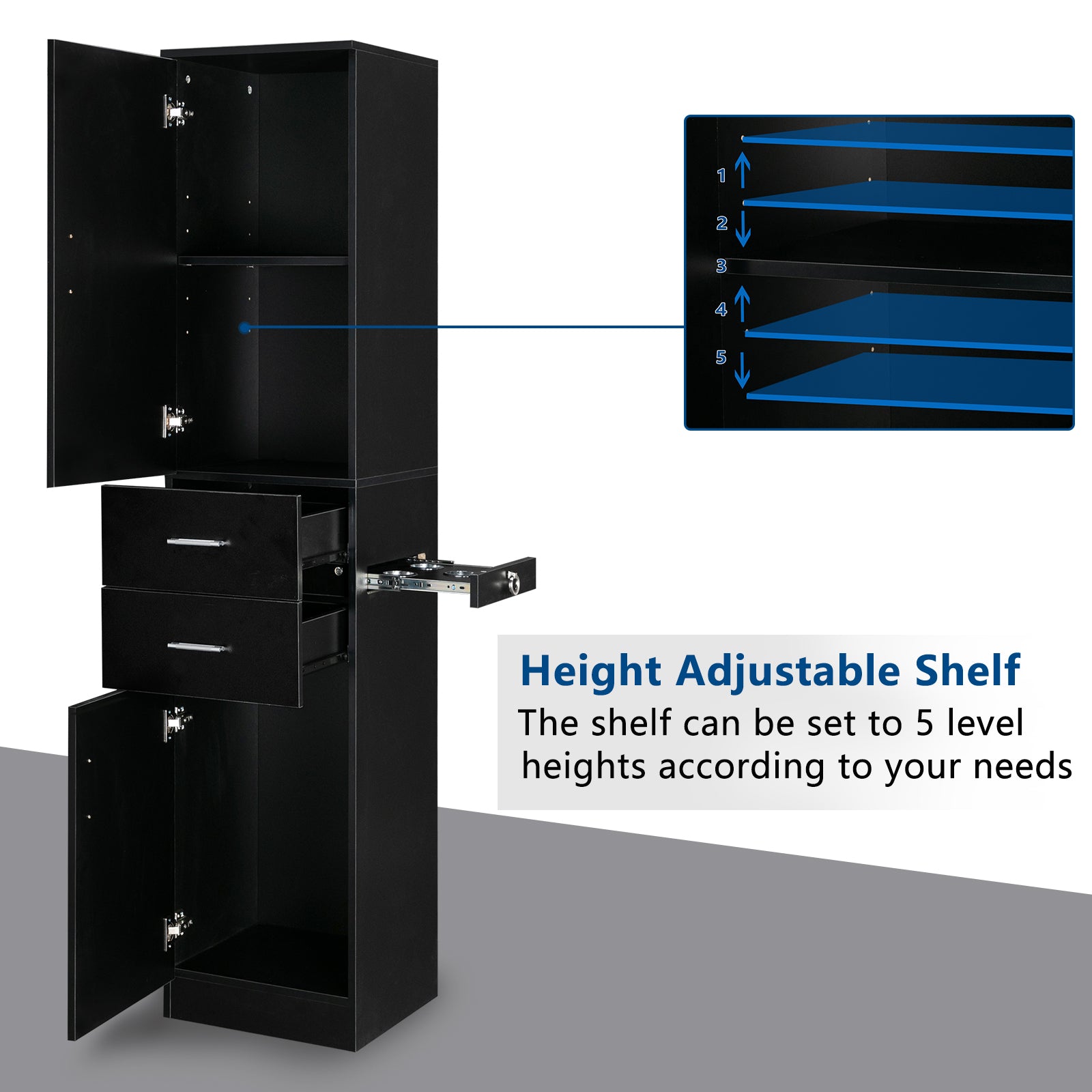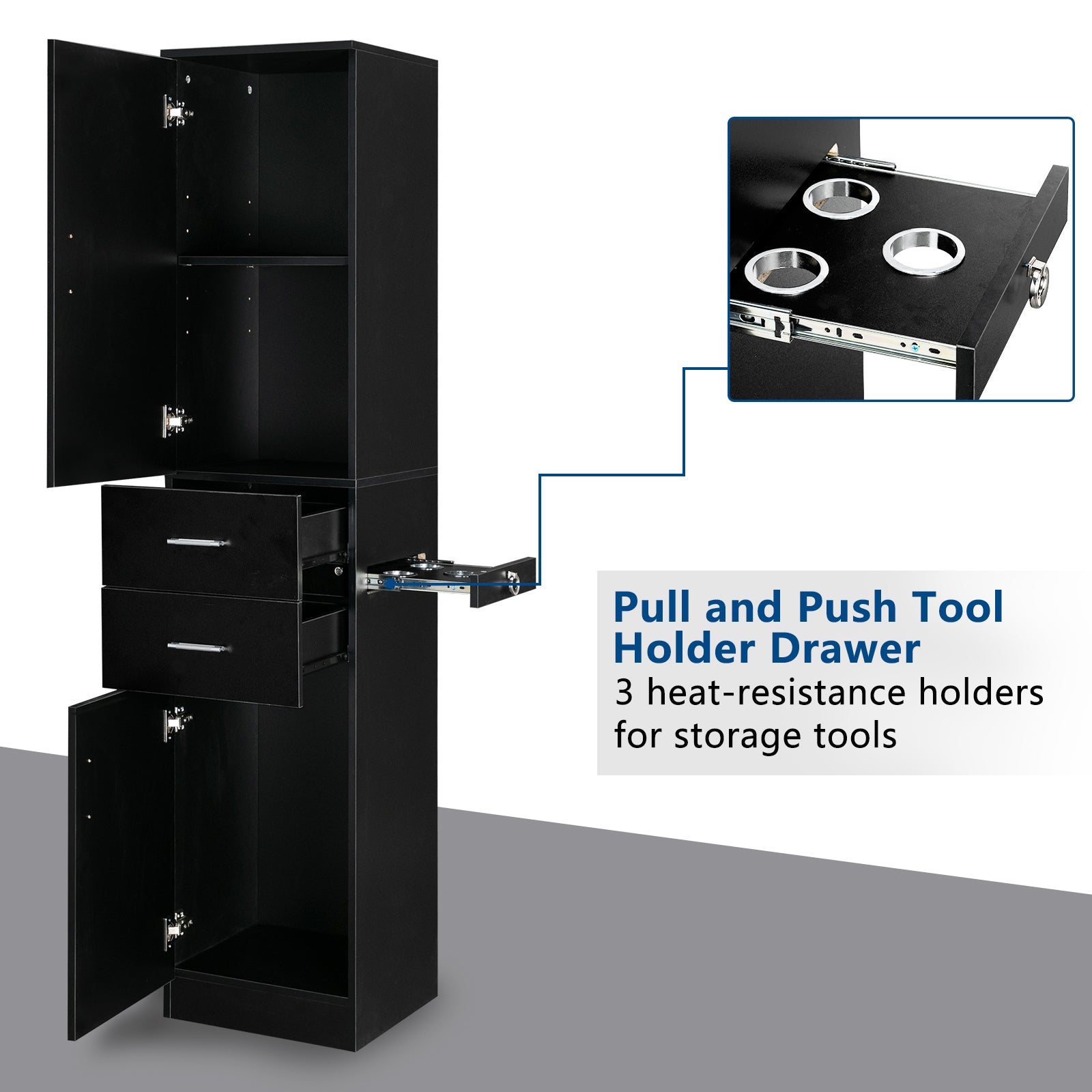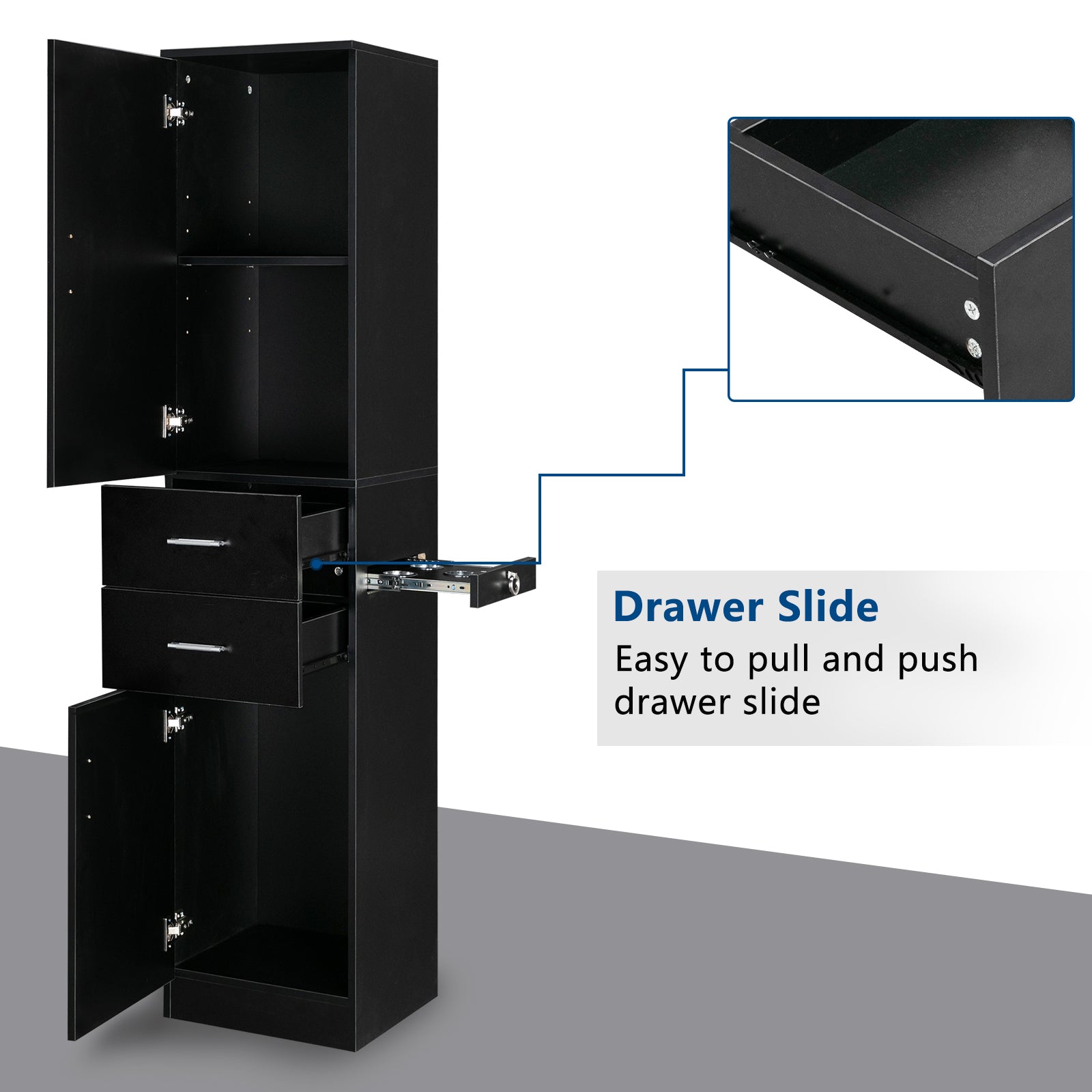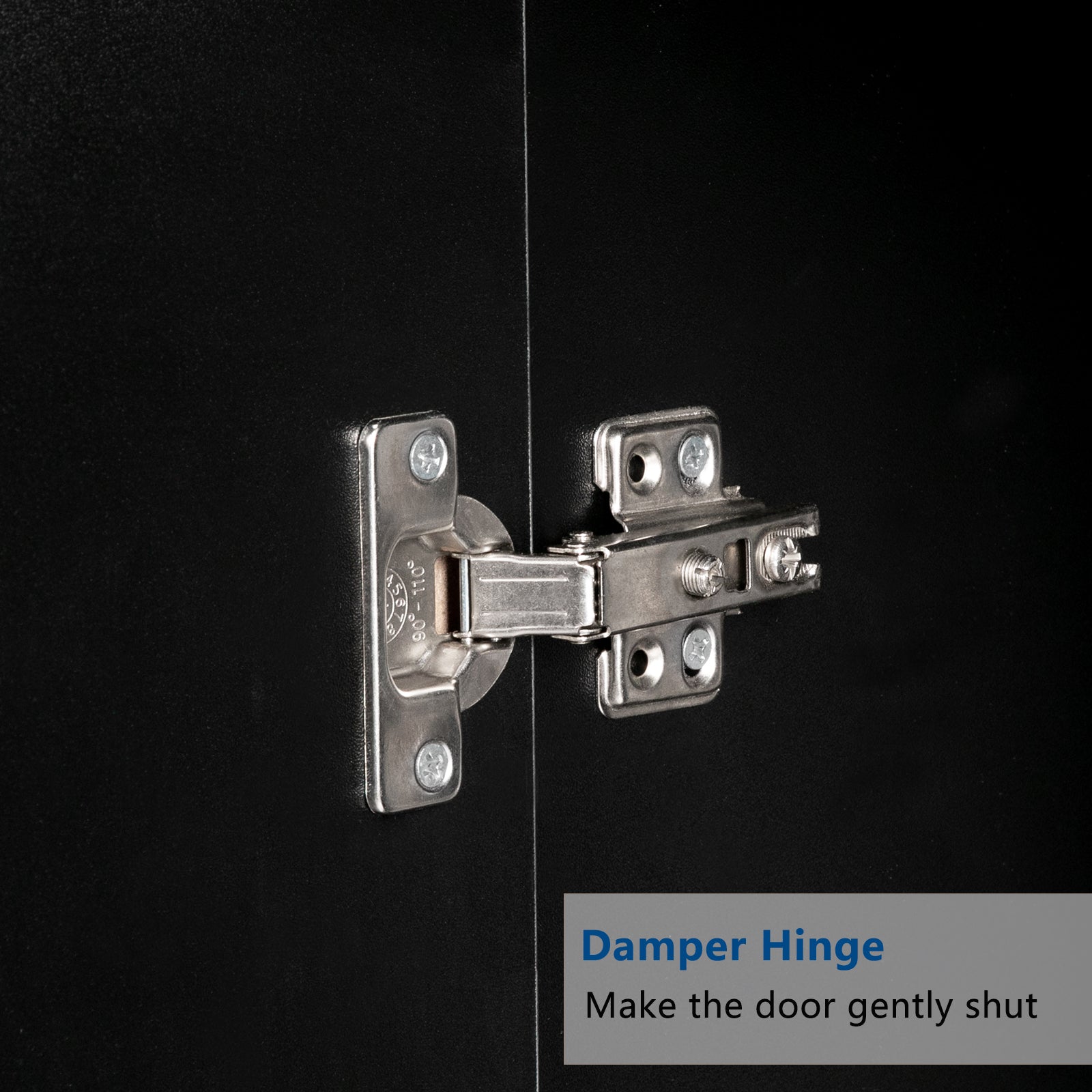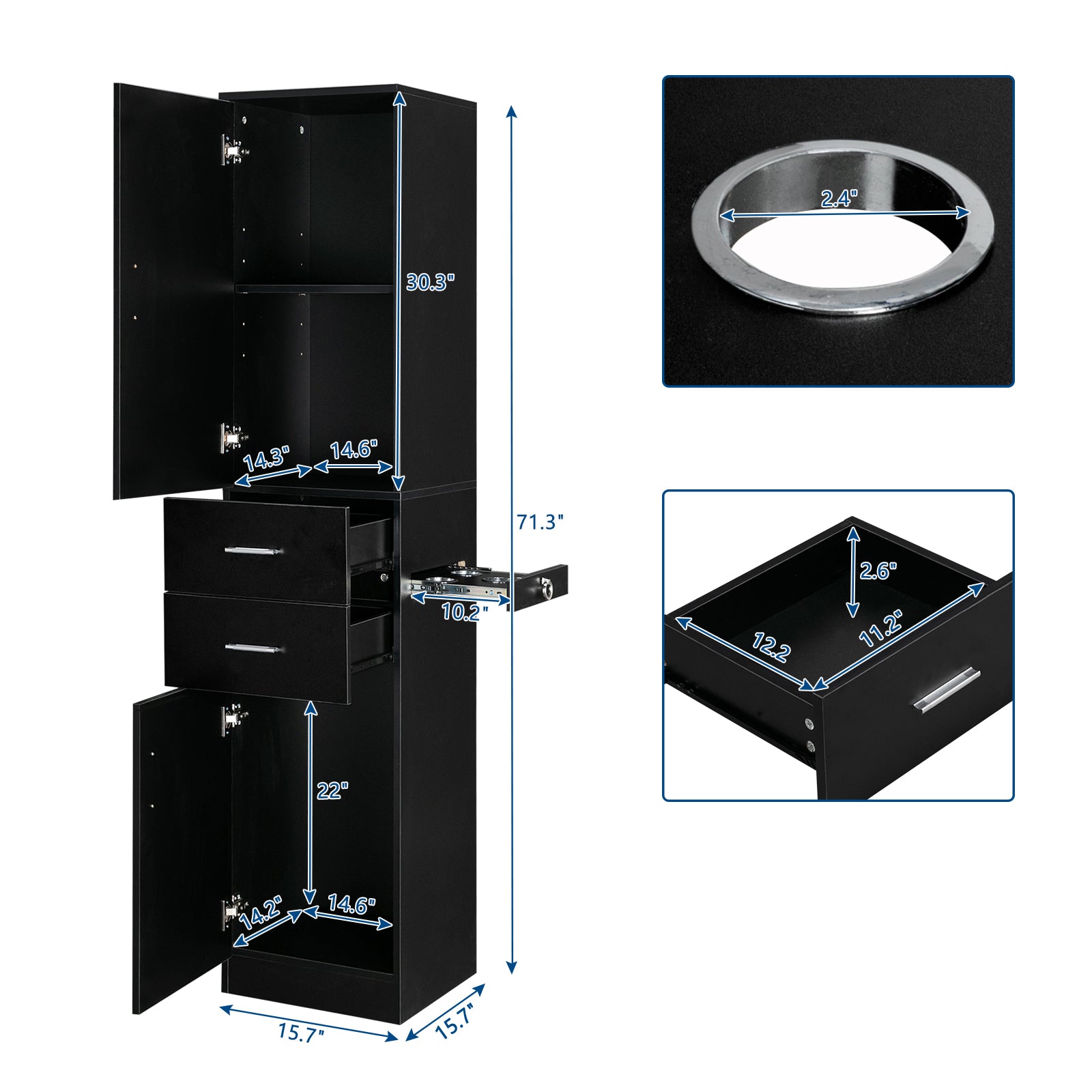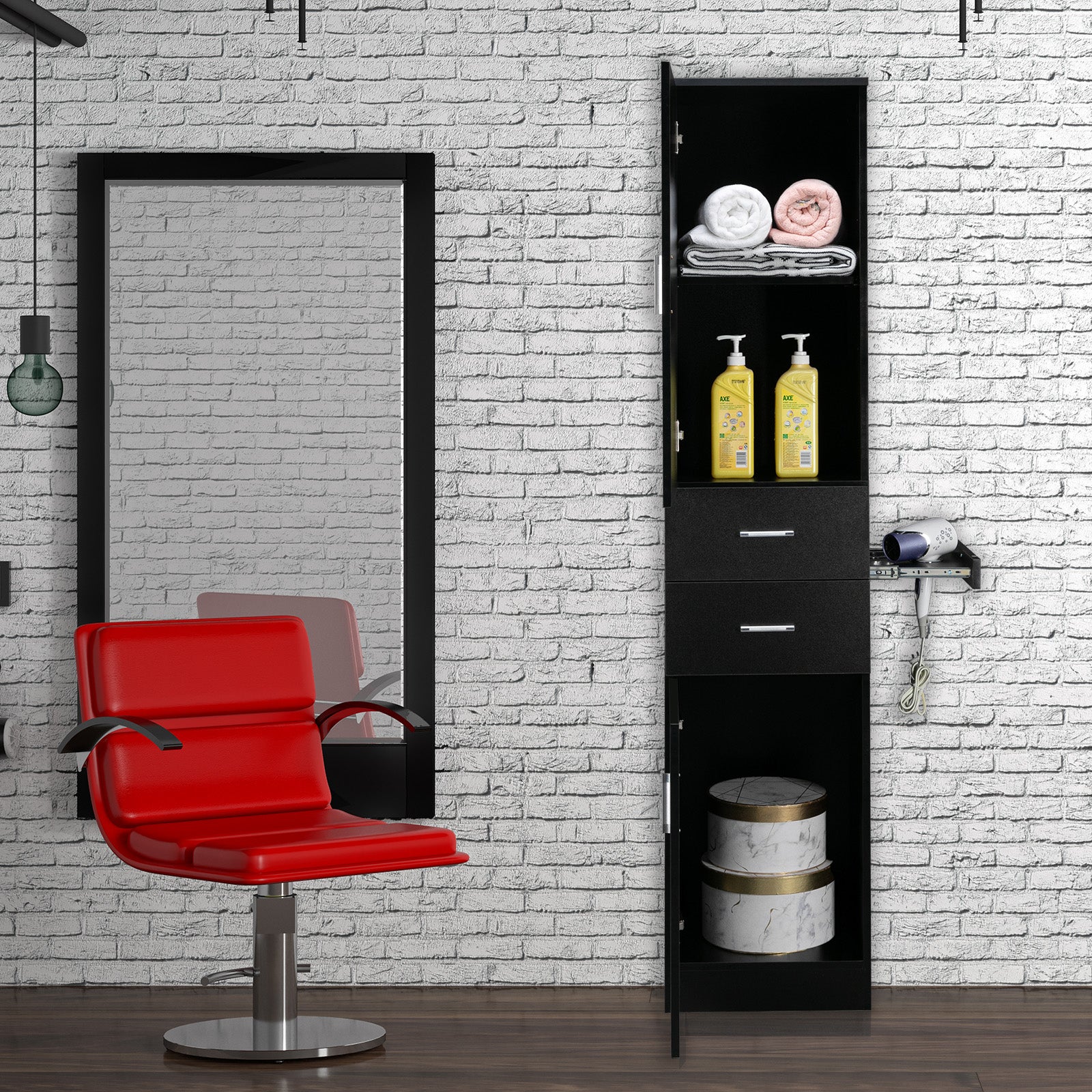 OmySalon Wall Mount Salon Hair Styling Barber Stations 2-Tier Storage Shelf w/Door 2 Drawer 1 Storage Cabinet 3 Hair Dryer Holders
Free Shipping - Usually Arrives in 5-7 Business Days
Introduction:
This Slaon Barber Cabinet will be a great addition to any salon. It is a professional Salon Shelf Station. It features drawers big.With simple design, it is easy to install. It adopts high quality wood-based panel , which is eco-friendly and durable in use. It is full of elegance.  
Features:
1. Spacious Storage Space- The storage cabinet has two-tier shelf with door in the upper part, two drawers, the lower part is a large-capacity cabinet. The height of the two shelves on the upper part of the cabinet can be adjusted , the shelf can be set to 5 level height according to your needs.It can meet various sizes of storage.
2. Upgrade Hair Dryer Holders- There are 3 hair dryer holders on the right side of the salon cabinet. The hair dryer bracket can be pushed and pulled. It is more convenient for barbers to take styling tool. 3 hair dryer holders holes made with upgraded heat-resistant alloy ring for more durability.
3. Durable & Easy to Clean-  Made of high quality MDF & ABS, eco-friendly and durable in use .With high-strength aluminum alloy handles, It ensures the durability of the product and adds more elegance.The surface is smooth and waterproof, the daily cleaning becomes more convenient.
4. Multi-Use - It can not only be used as a salon or barbershop cabinet, but also can be placed in the bathroom as a bathroom cabinet, and placed in other parts of the room to place other daily necessities. One cabinet is multi-purpose and with simple but modern look   design, fits to various decorative style.
5.Perfect Size & Easy Installation- The size of this cabinet is appropriate , which does not take up much space. It is ideal for commercial use like hair salon, beauty shop and cosmetic studio, and also suitable for home application.We have specially configured instructions for the installation of this storage cabinet. The installation process is simple.
What You Get:               
1 x barber station
1 x Manual
Overall Station Dimensions: 15.7"L x 15.7"W x 71.3"H

Drawer Dimension (Inner): 12.2"L x 11.2"W x 2.6"H

Cabinet Dimension (Inner): 14.2"L x 14.6"W x 22"H

Shelf Dimension (Inner): 14.3"L x 14.6"W x 30.3"H

Holster Diameter:2.4"

Product Weight:18 KG
This is what we needed
Exactly what we needed. We put one together at home to make sure it was the right height, (we've been through this before) and they stand taller than both of us. My husband is pleased, we needed 5 of them, the rest will be put up at our shop now that we know we won't be sending them back because they're too small, lol.
Perfect shelf for my jewelry, deodorant & perfume!
Love this shelf! My bf put it together pretty quickly. He didnt complain. I have it in my spare bedroom where my clothes closet is. Every day after I get settled in I put my jewelry and pocket stuff on the shelf and in the top drawer it is perfect for that. Would Recommend. 5 stars
Good quality
I love it in my small salon suite I've created. Very clean sleek and simple. I wish it was a little wider however it will do the job until my business expands.
Not to big with enough storage space
The media could not be loaded. I love how affordable this product is with enough space to fit any room and enough storage for my studio room. I am a hairstylist and needed shelves and cabinets with a drawer and this was just perfect for the price I got it. Took me a couple hrs to build by myself but so worth it.