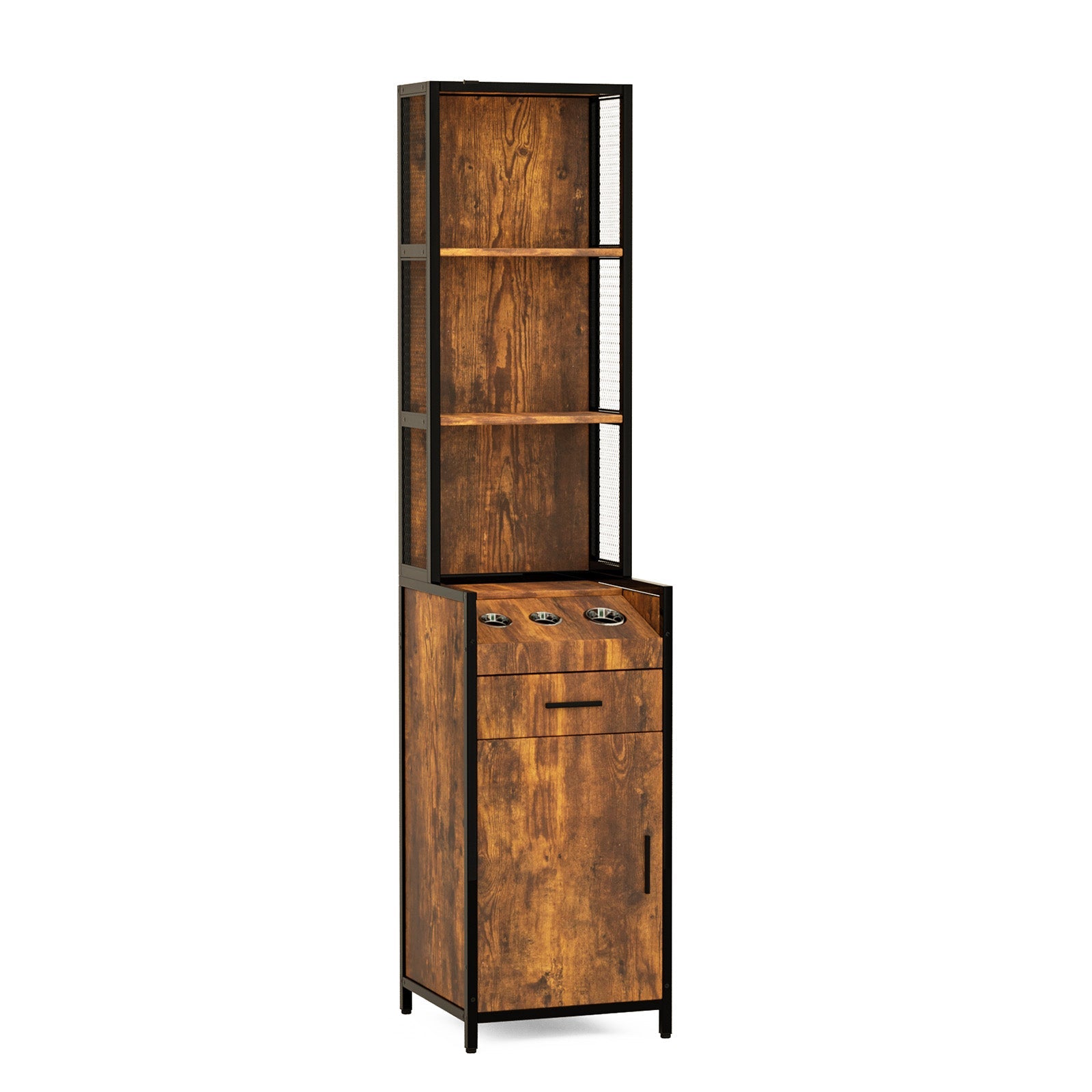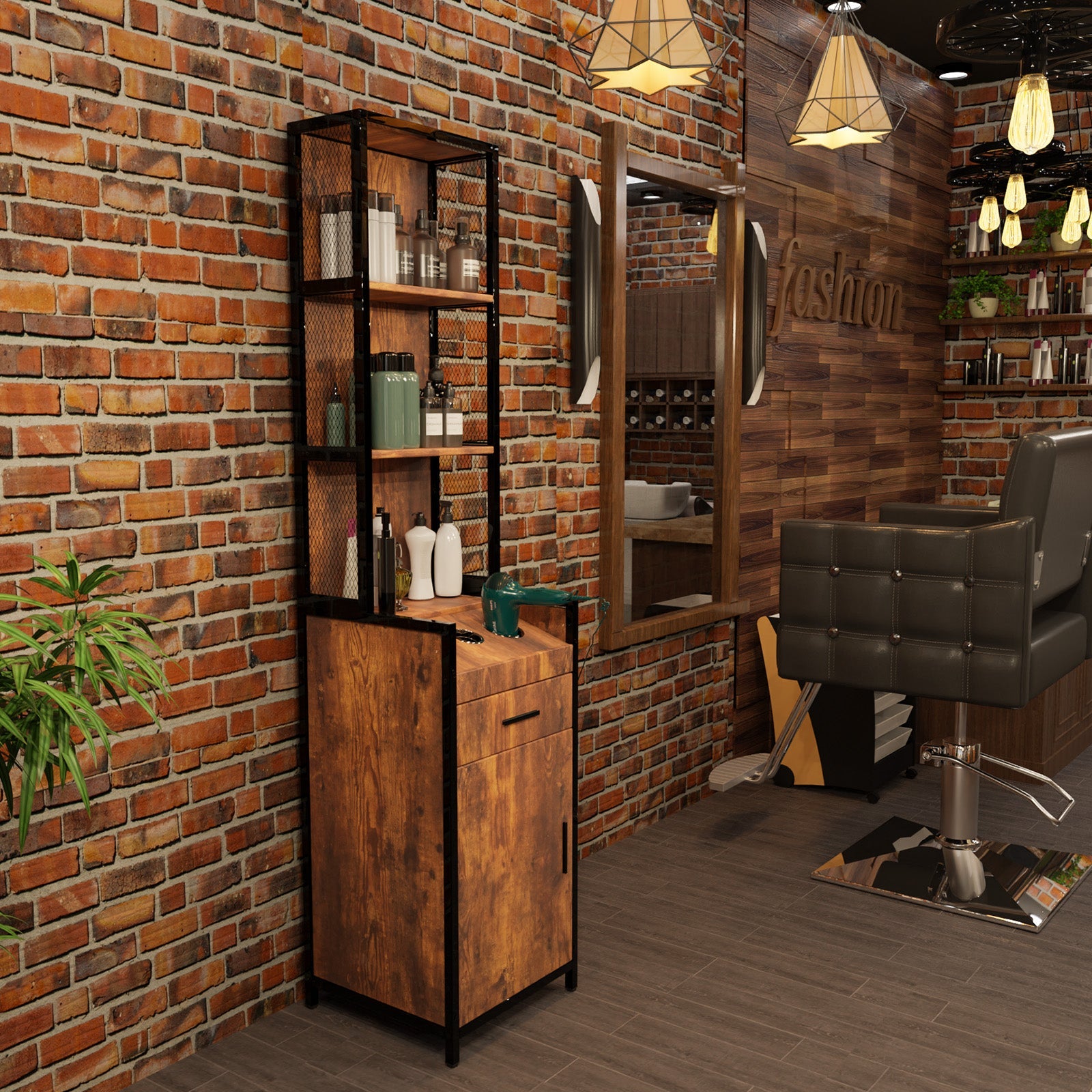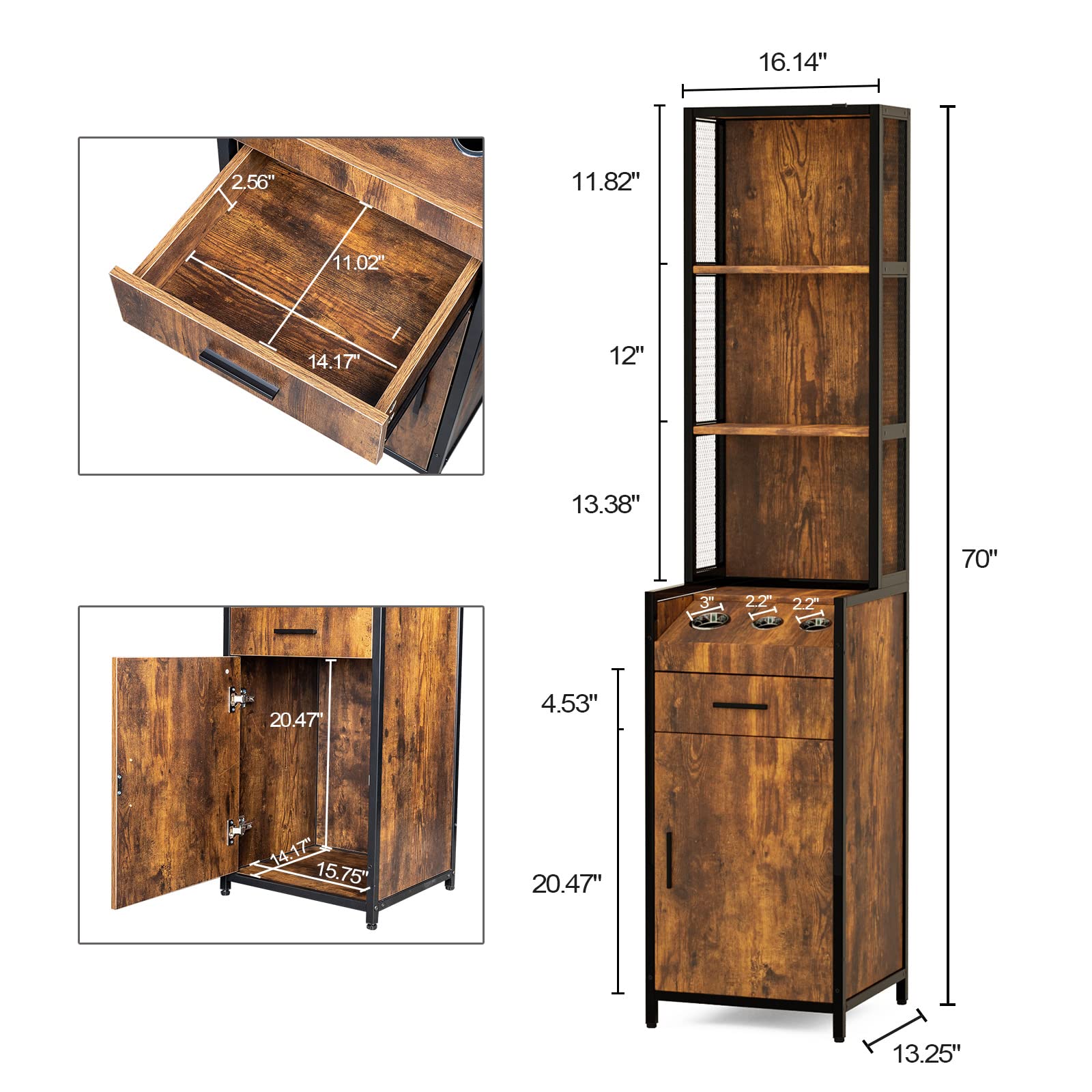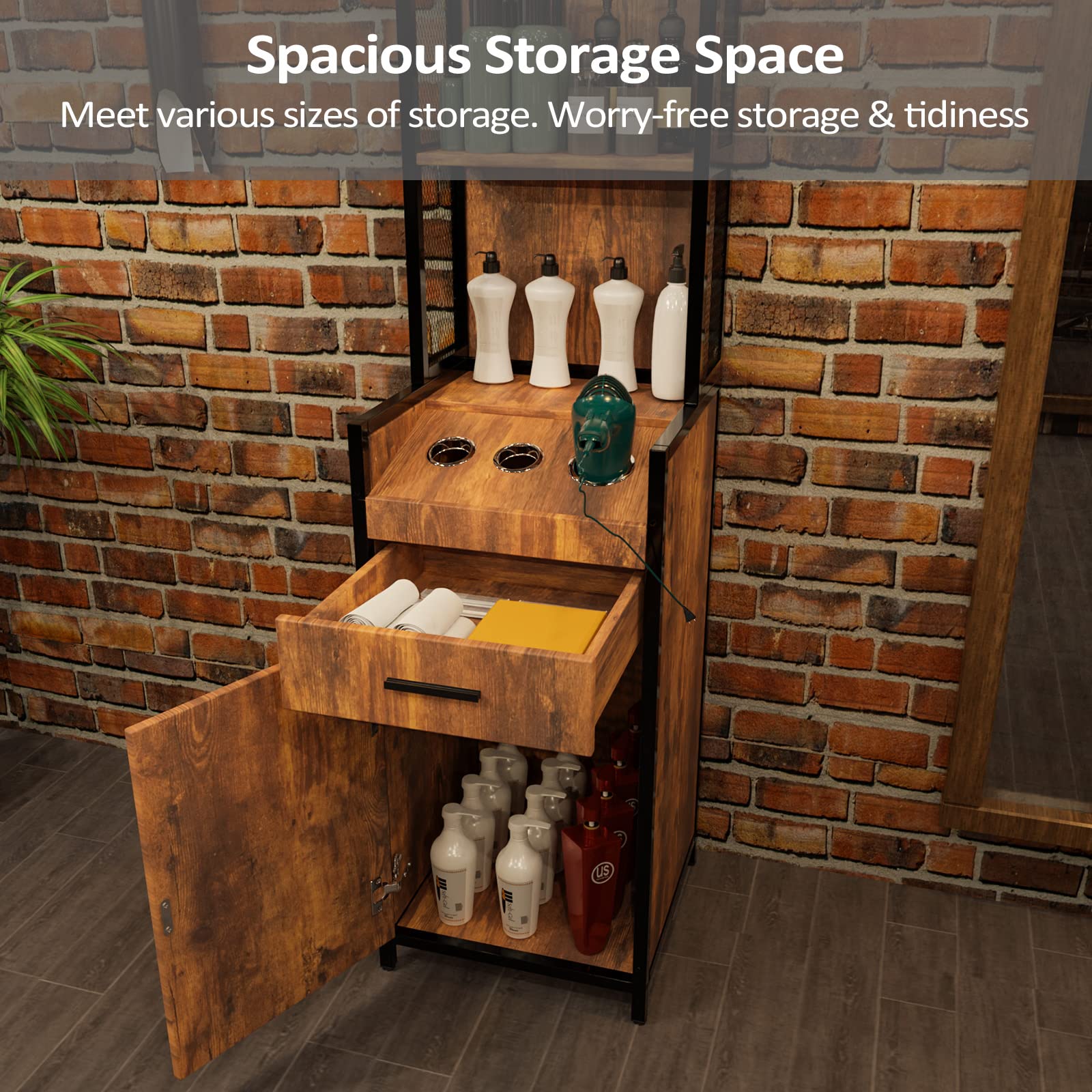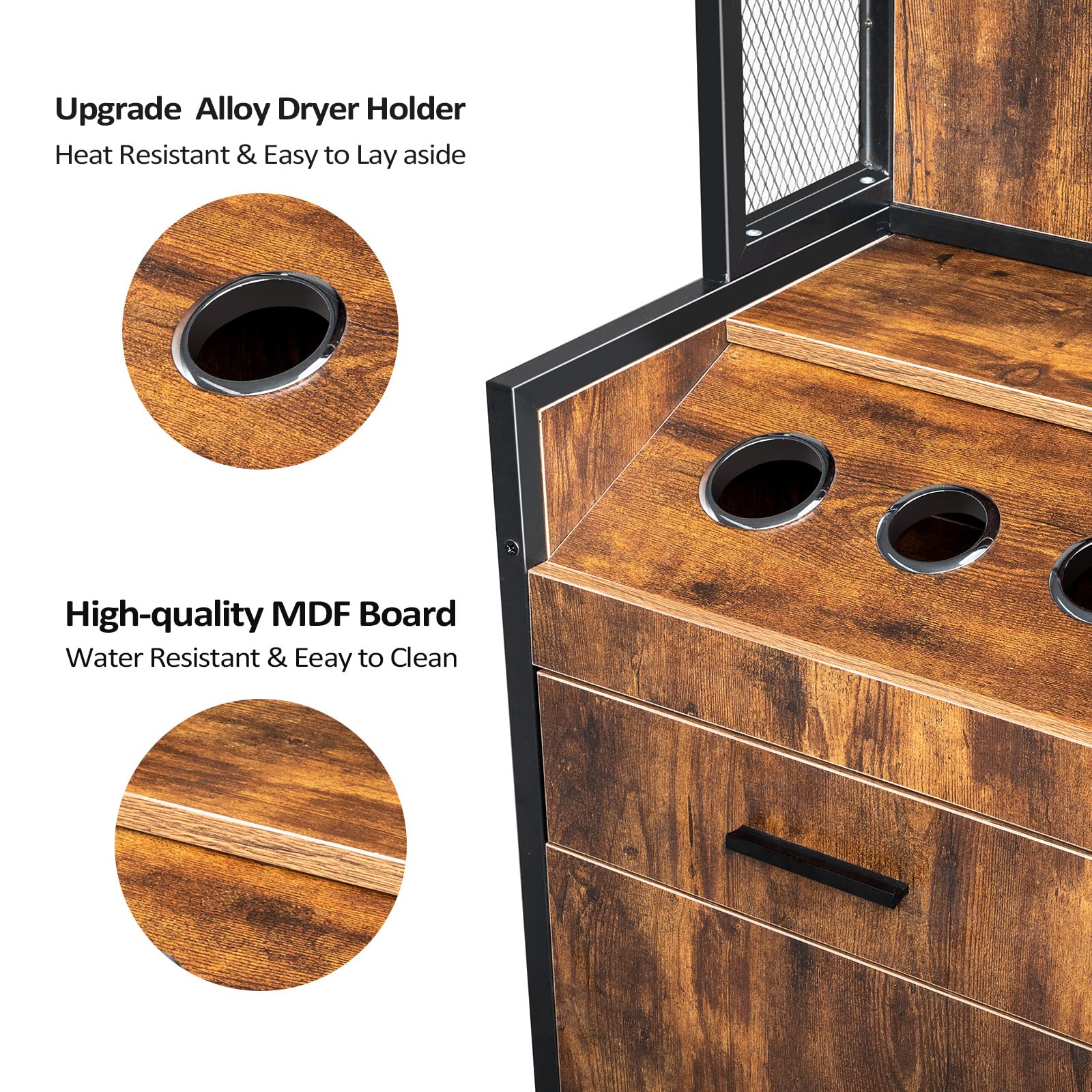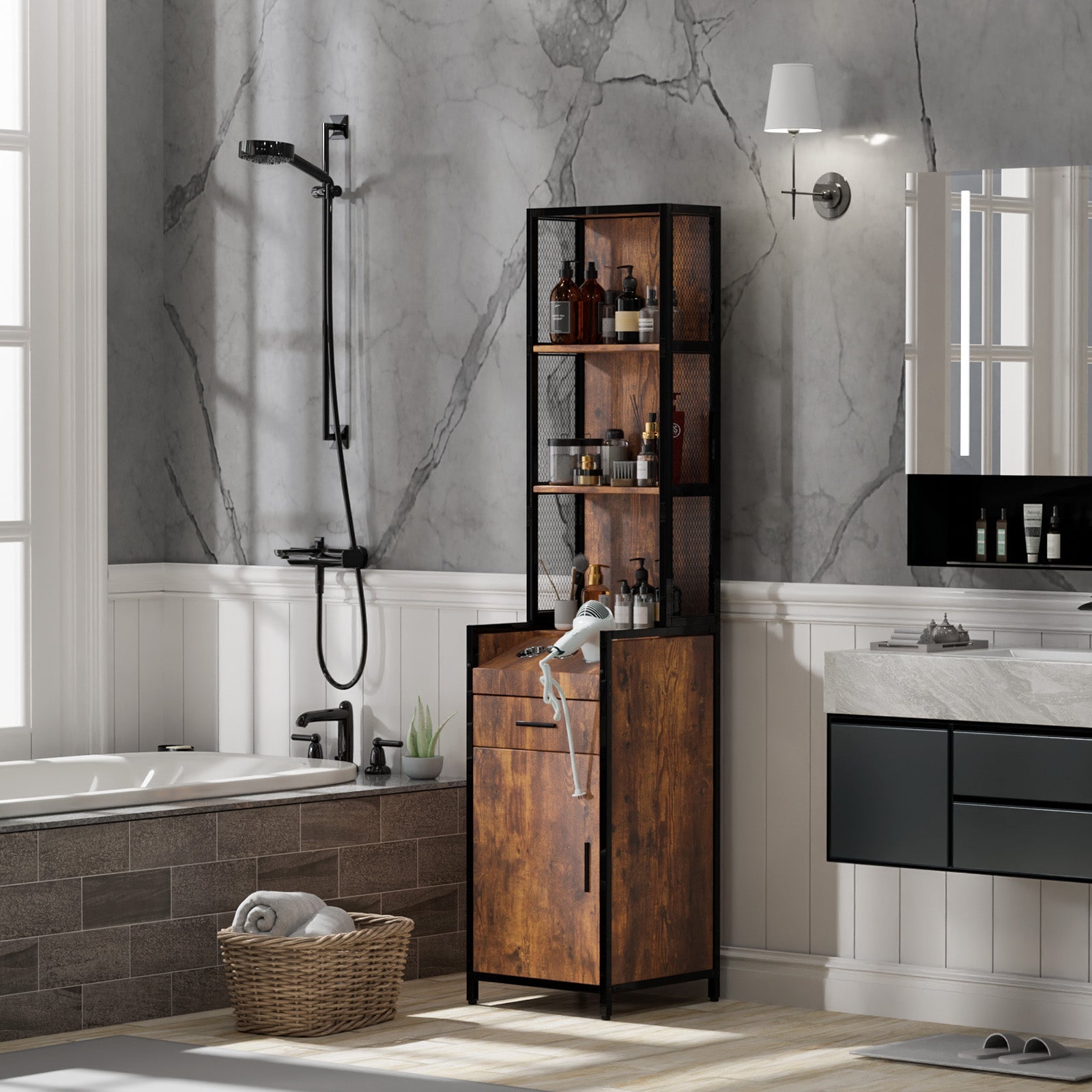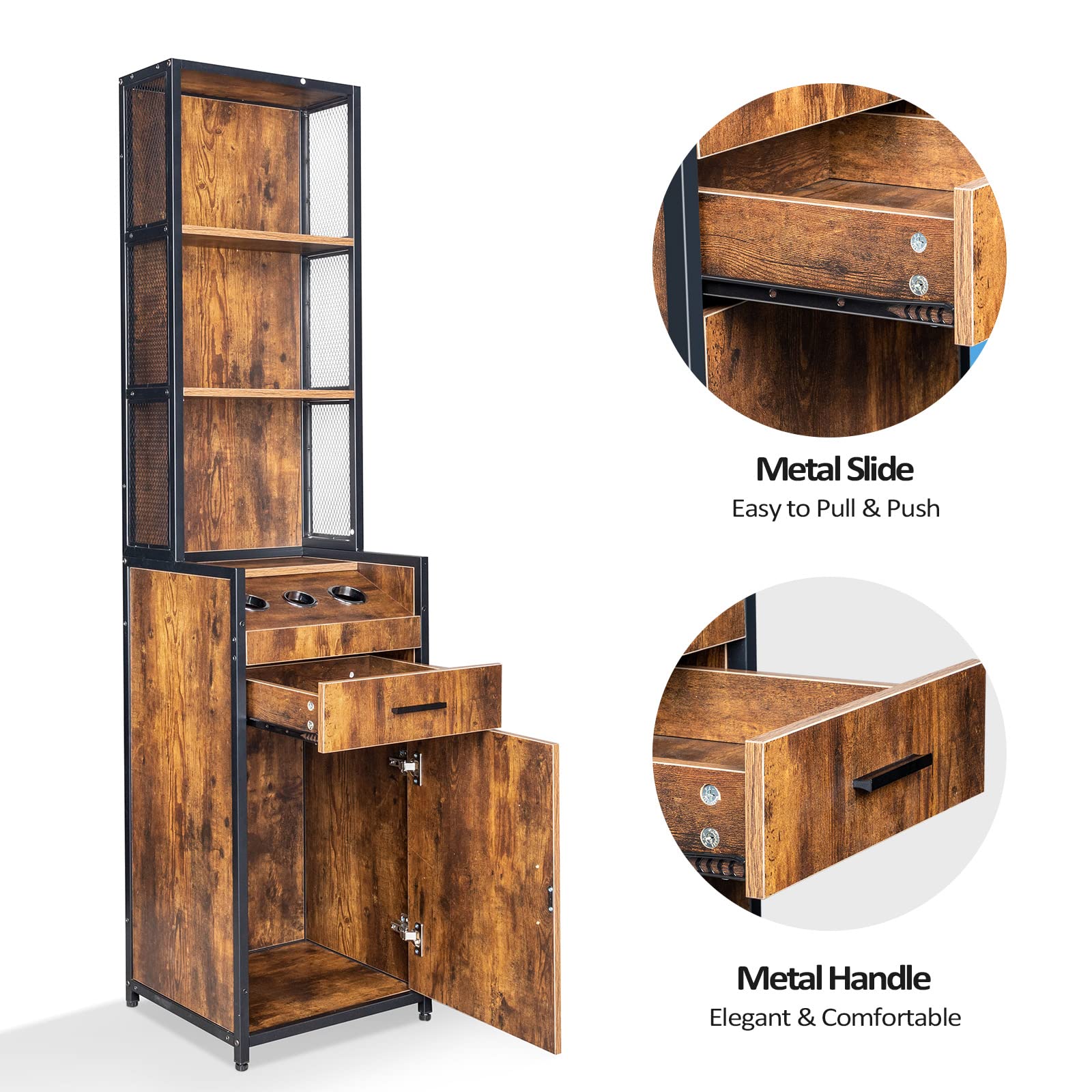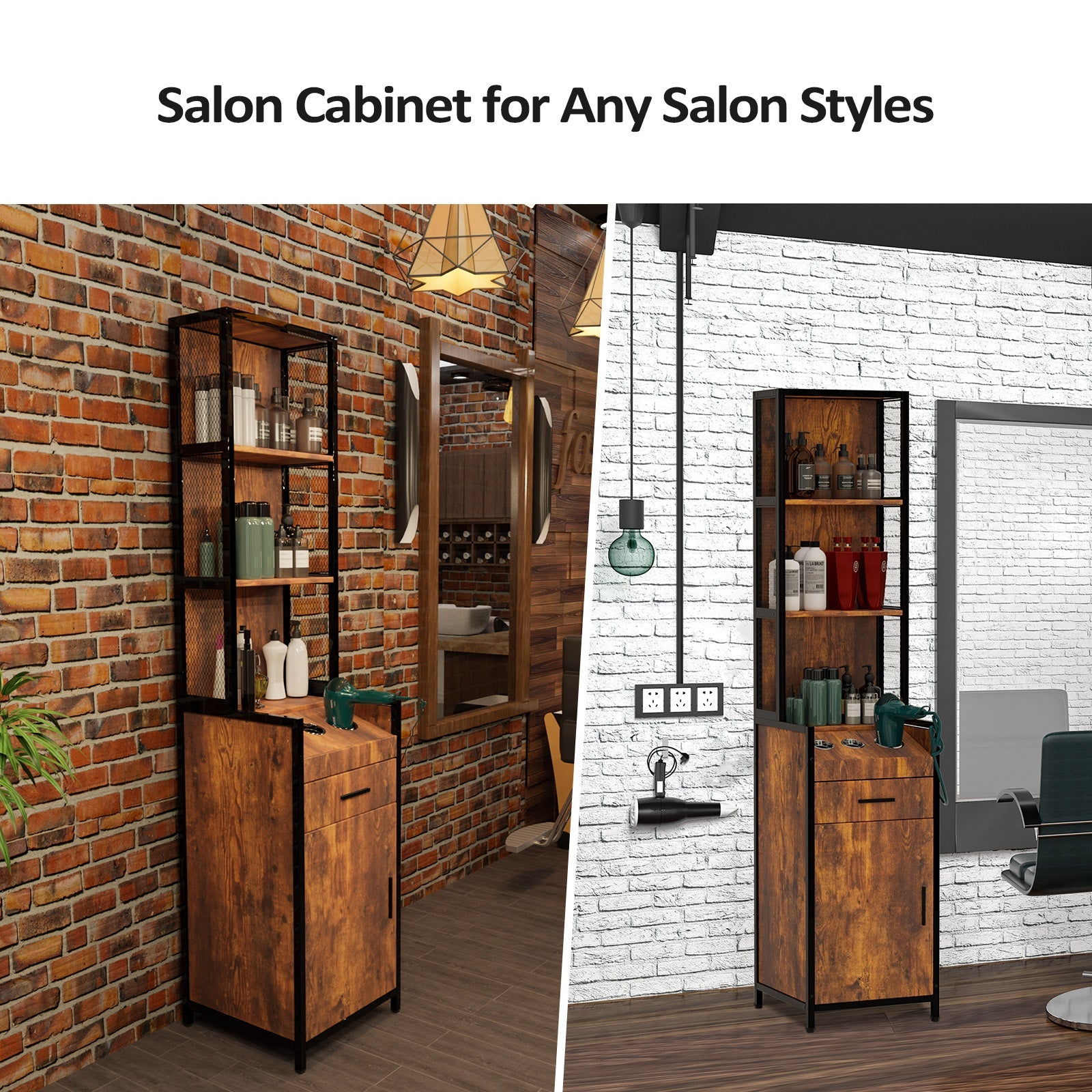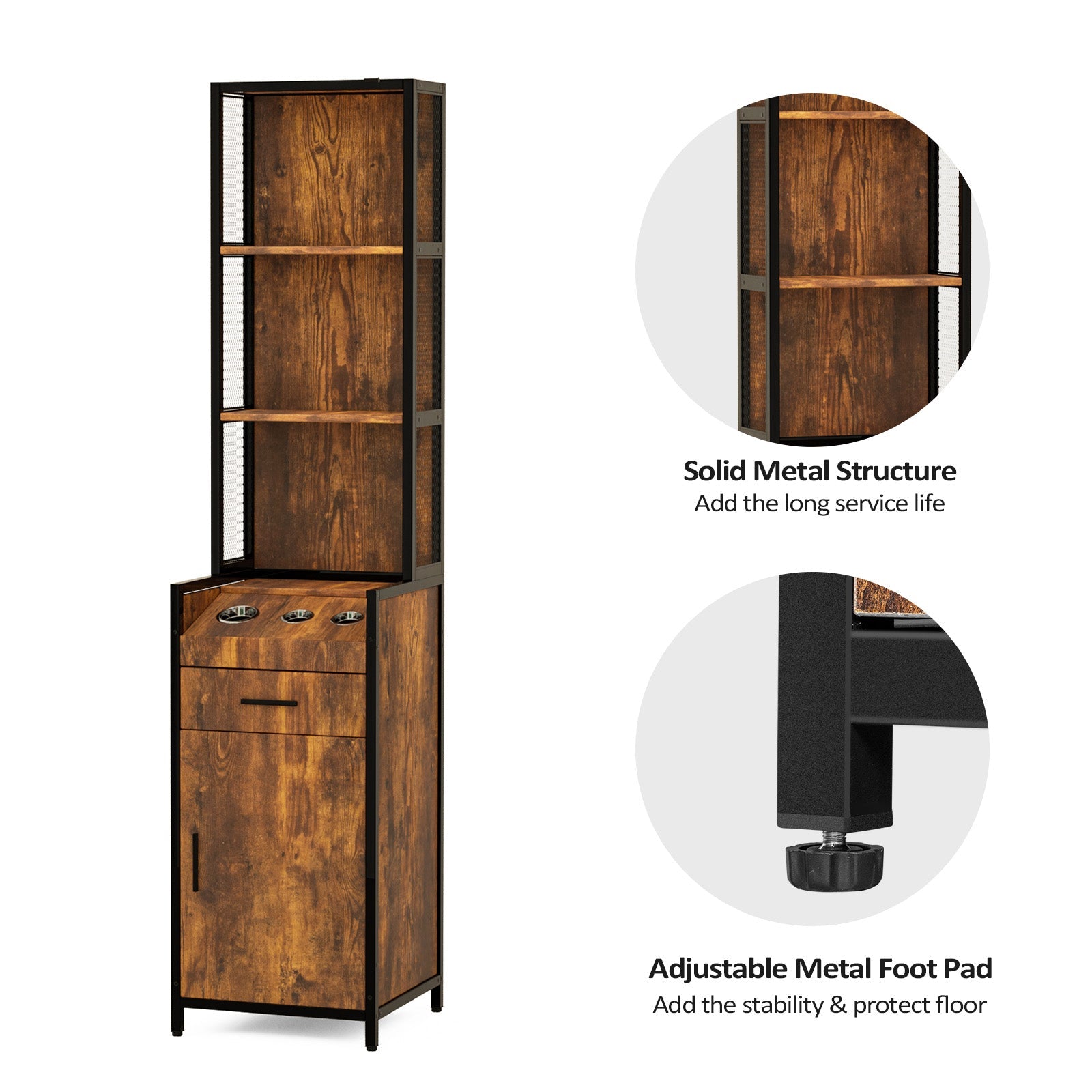 OmySalon Wall Mount Salon Barber Station 3-Tier Storage Shelf with 1 Drawer 1 Storage Cabinet 3 Hot Tool Holders Rustic Brown
Free Shipping - Usually Arrives in 5-7 Business Days
Features:
1.【RETRO-STYLED SALON STATION】- This station features rustic brown wood grain textured panels, complemented by a coated metal frame that exudes an industrial charm. Designed not only for salon or barbershop use but also as a versatile piece that can be placed in bathrooms or other areas of a room to hold various daily necessities. Its multi-purpose design boasts a simple yet vintage aesthetic, making it suitable for a range of decorative styles.
2.【AMPLE STORAGE SPACE】- The upper section of the storage cabinet includes a 3-tier shelf, a single drawer, while the lower part consists of a generously sized cabinet. Positioned in the center of the cabinet are 3 hot tool holders, enhancing the convenience for barbers or stylists dealing with heated items. This thoughtful arrangement caters to diverse storage needs.
3.【PREMIUM QUALITY MATERIALS】- Constructed from robust MDF board, the storage cabinet guarantees long-lasting durability. The incorporation of solid iron elements in its structure further reinforces stability. Its sleek surface not only exhibits water-proof properties but also allows for effortless cleaning.
4.【PERFECT SIZE】- The cabinet's dimensions are thoughtfully chosen to occupy minimal space while providing ample storage. This makes it an excellent choice for commercial settings such as hair salons, beauty shops, and cosmetic studios, while also being well-suited for home use.
5.【EASY ASSEMBLY】- The storage cabinet comes complete with comprehensive instructions and all necessary installation accessories. Assembling the cabinet is a straightforward process that can be accomplished quickly. In the event of any installation challenges, our dedicated customer service team is readily available to assist you.
Retro Style Salon Station
The Retro Style Salon Station has 3-Tier shelf , 1 drawer, a large storage cabinet, it is comvenient to storage your items. It can be used not only in salon barbershop, but also in home bedroom, bathroom, living room, study and other places.
What You Get:
1 x Salon Storage Cabinet
1 x Manual
Brand: OmySalon
Color: Rustic Brown
Material Engineered: Wood, Iron, Metal
Size: 16.14"(W) x 13.25"(D)x 70"(H)
I order 3 of this tower stations. The price is good but be prepared to spend some time putting it together. The color is darker than it looks on line. I kept them because of time, I need them as soon as possible. Not sure if I will order more in the future.
Beautiful
Overall the piece is beautiful. it's very striking and sturdy. I love it!
Nice.
Love how it looks in my salon.
Satisfied with the purchase
We love this piece for our Salon! We had a positive experience with both the product and the customer service team. The quality of the furniture is great which is a positive indicator that the item is well-made and durable.
Overall, we were satisfied with the purchase!