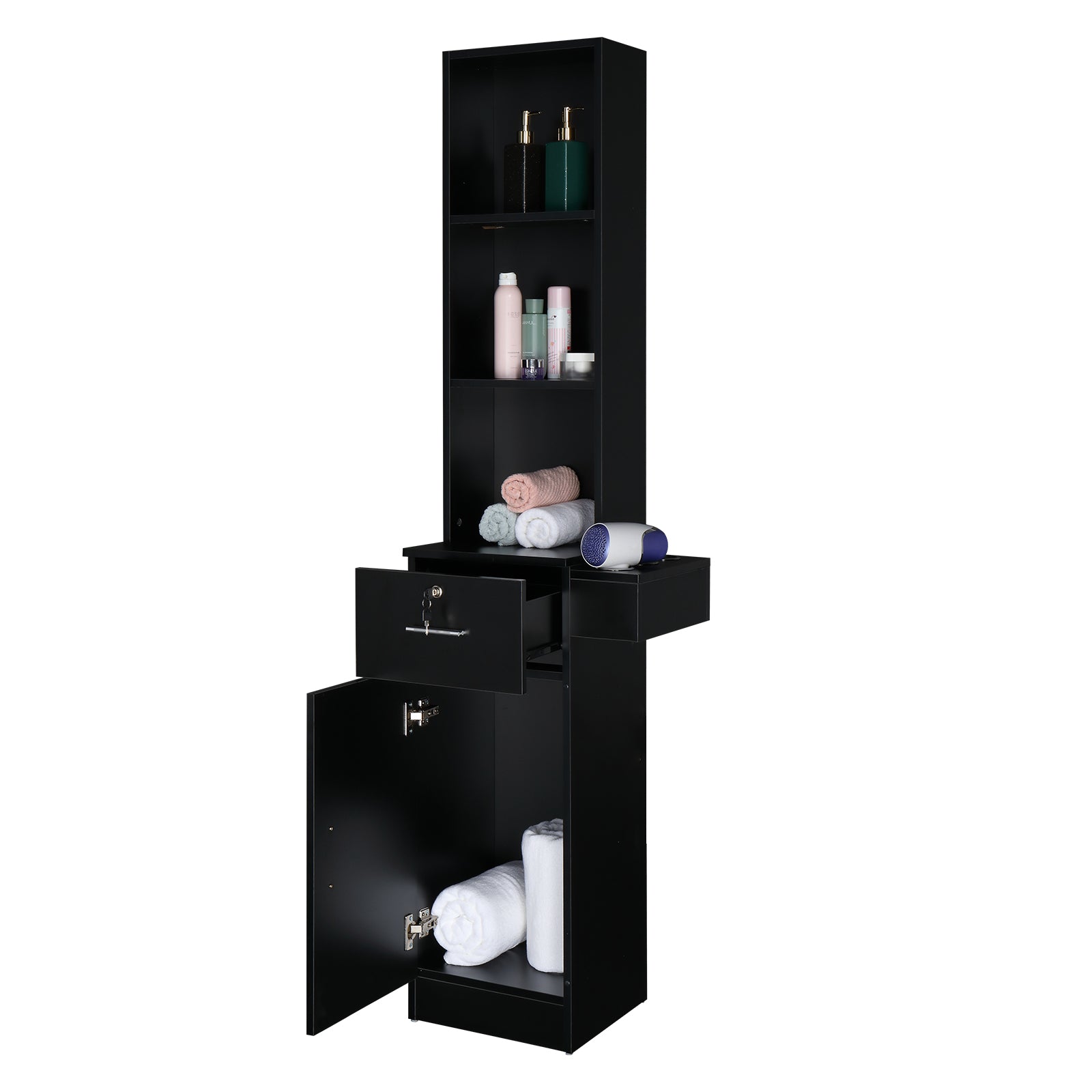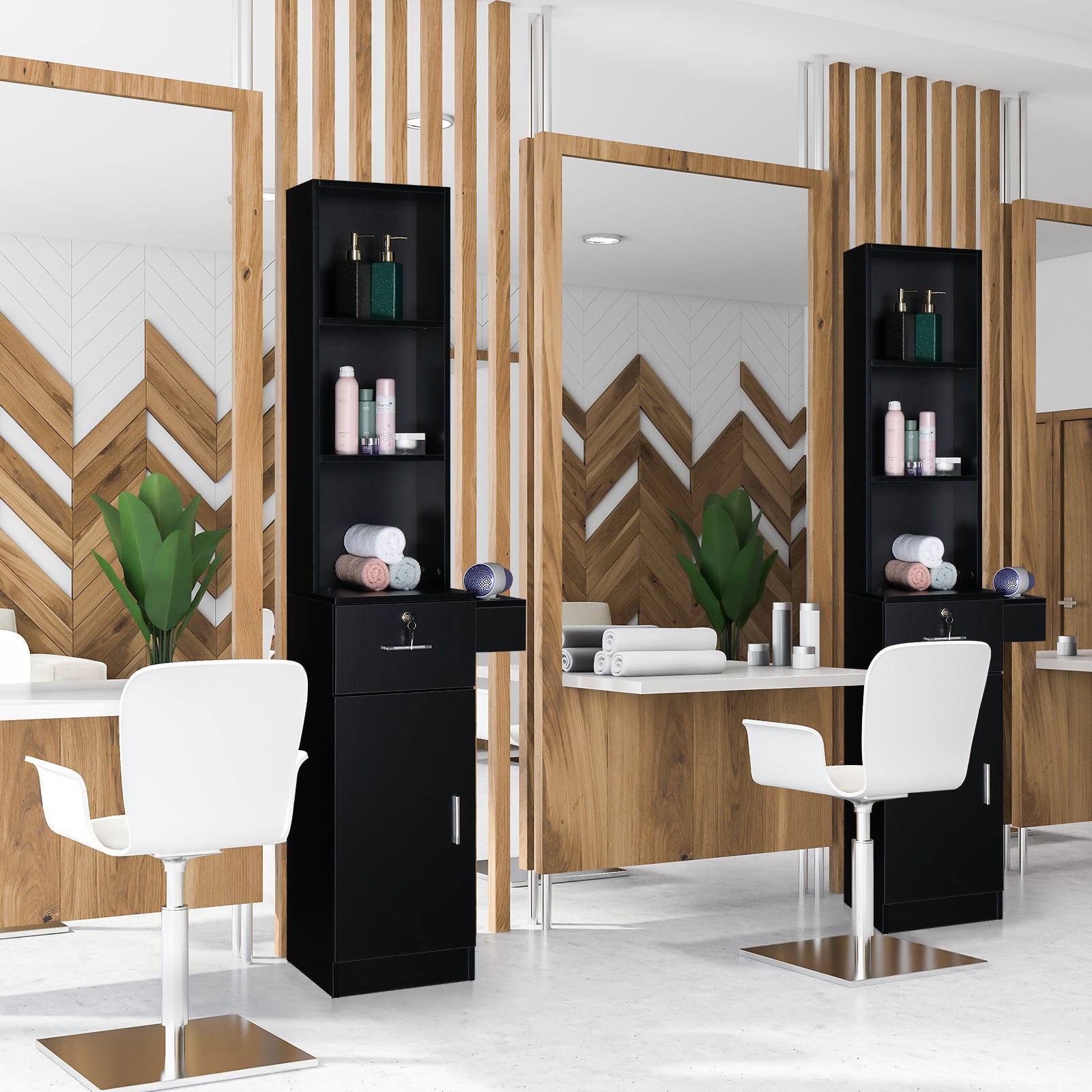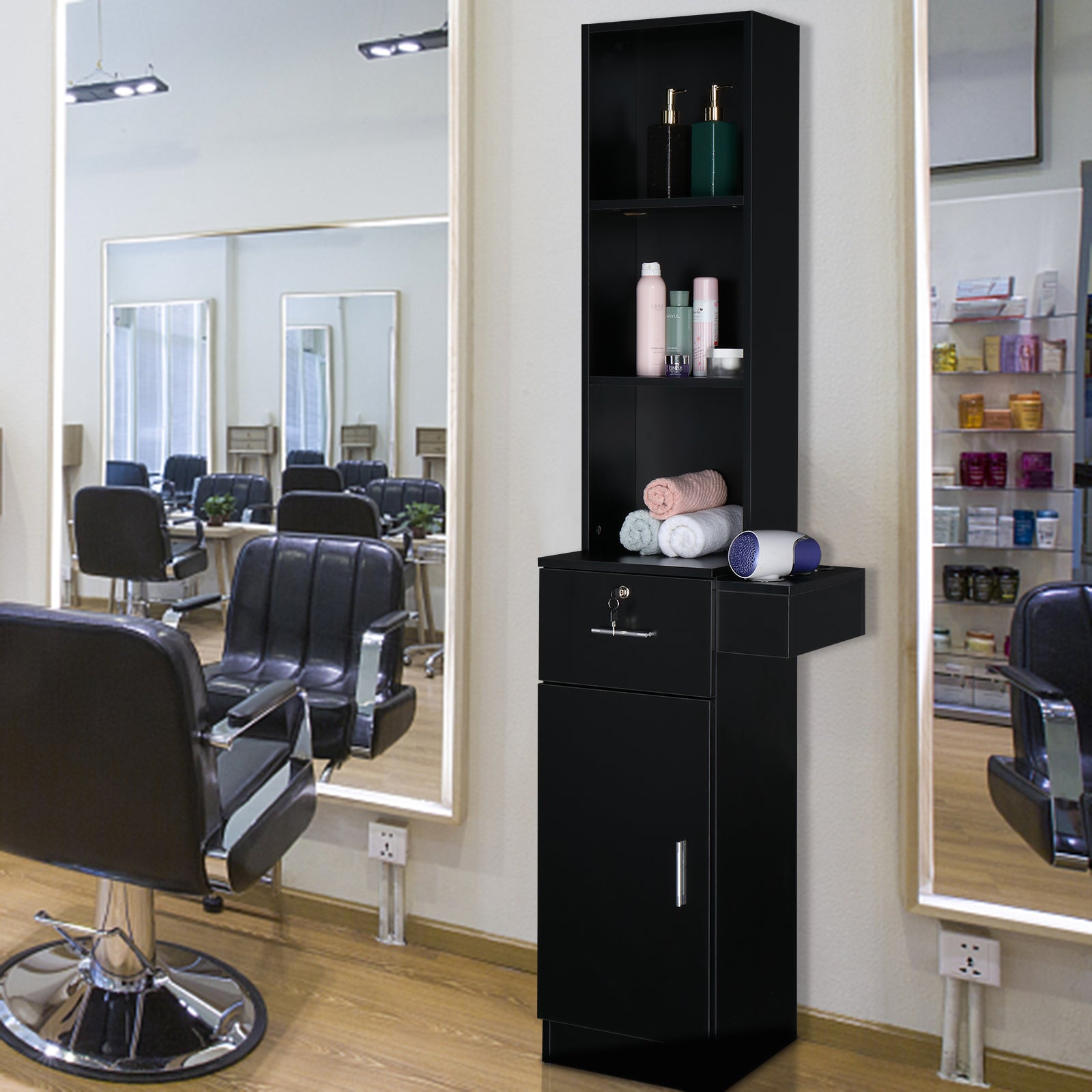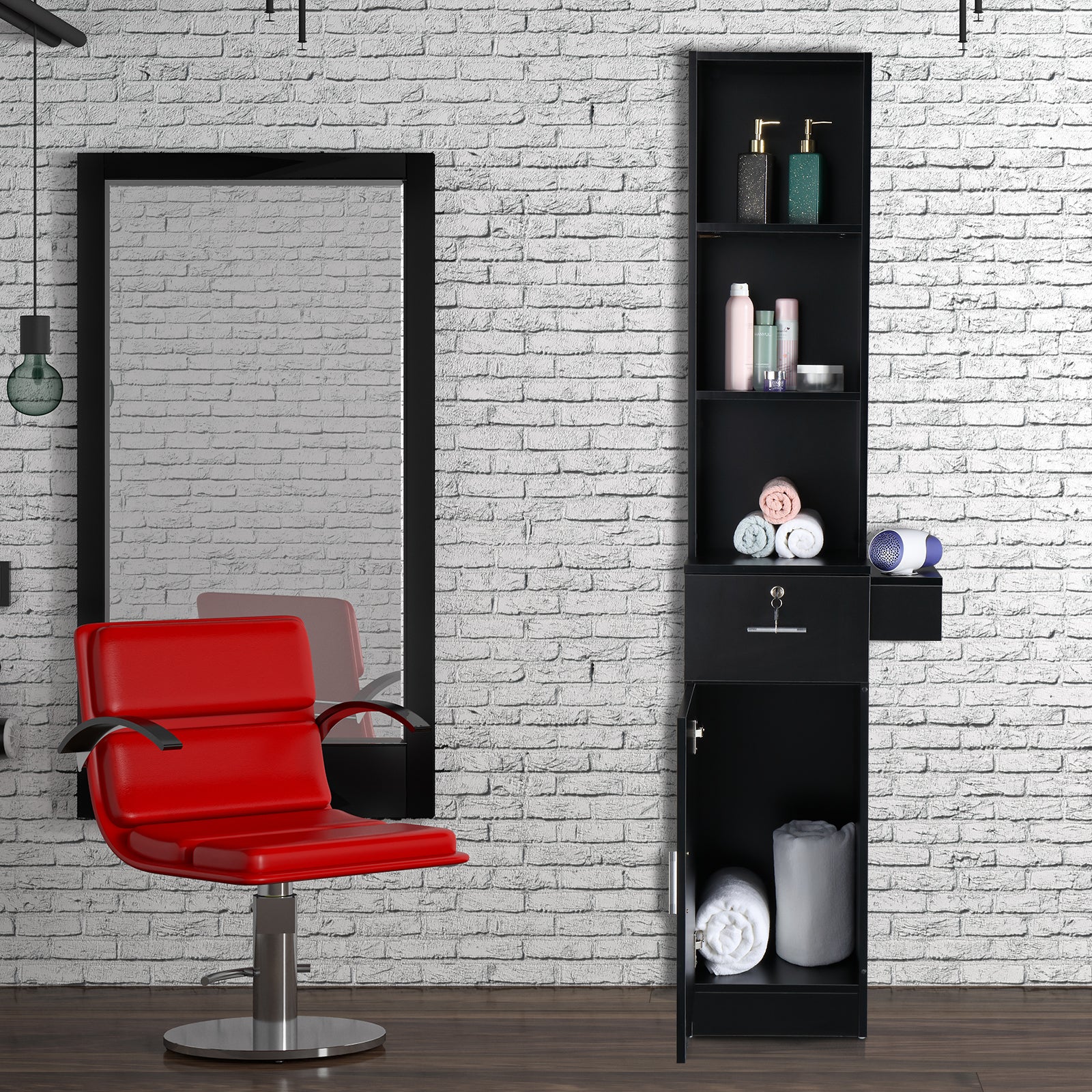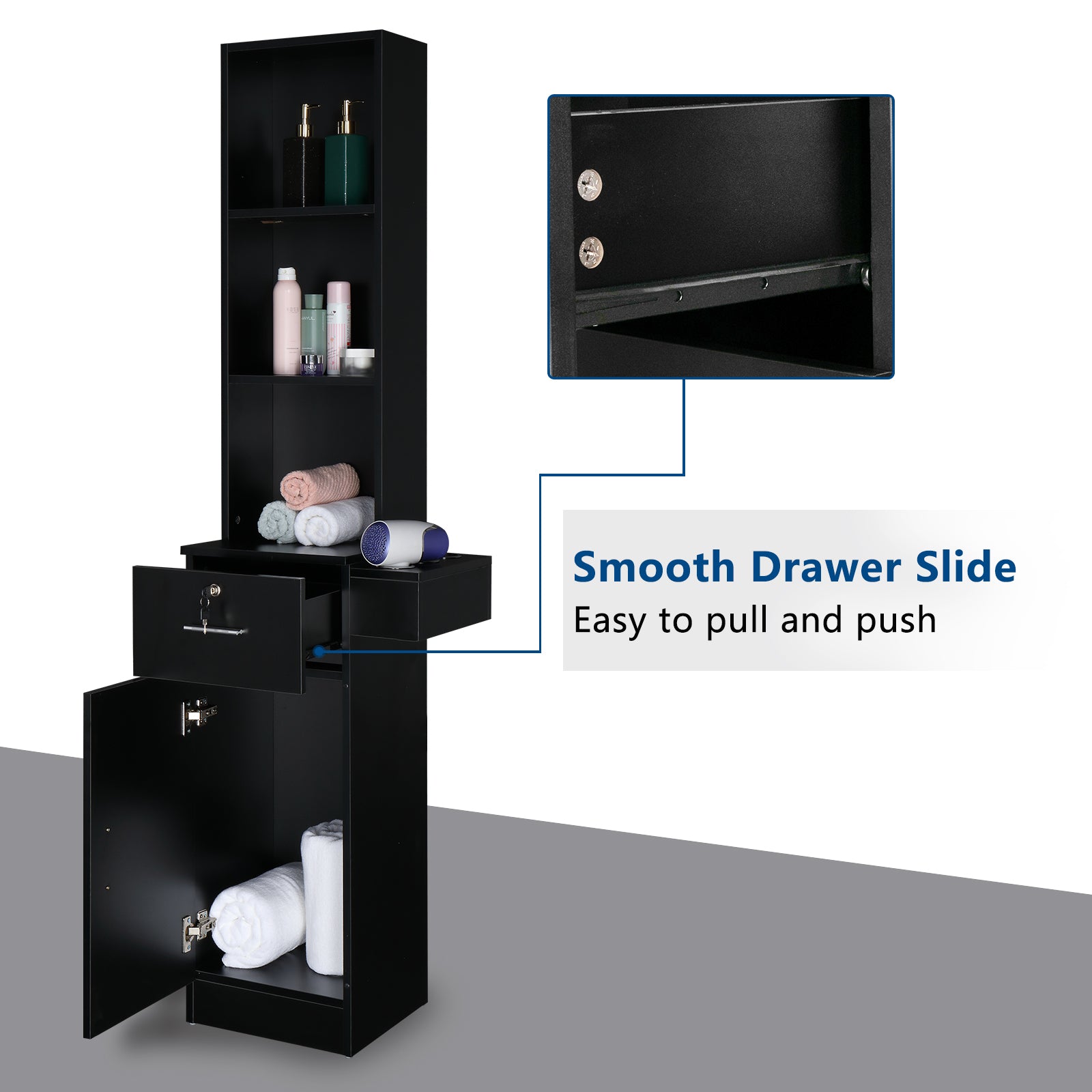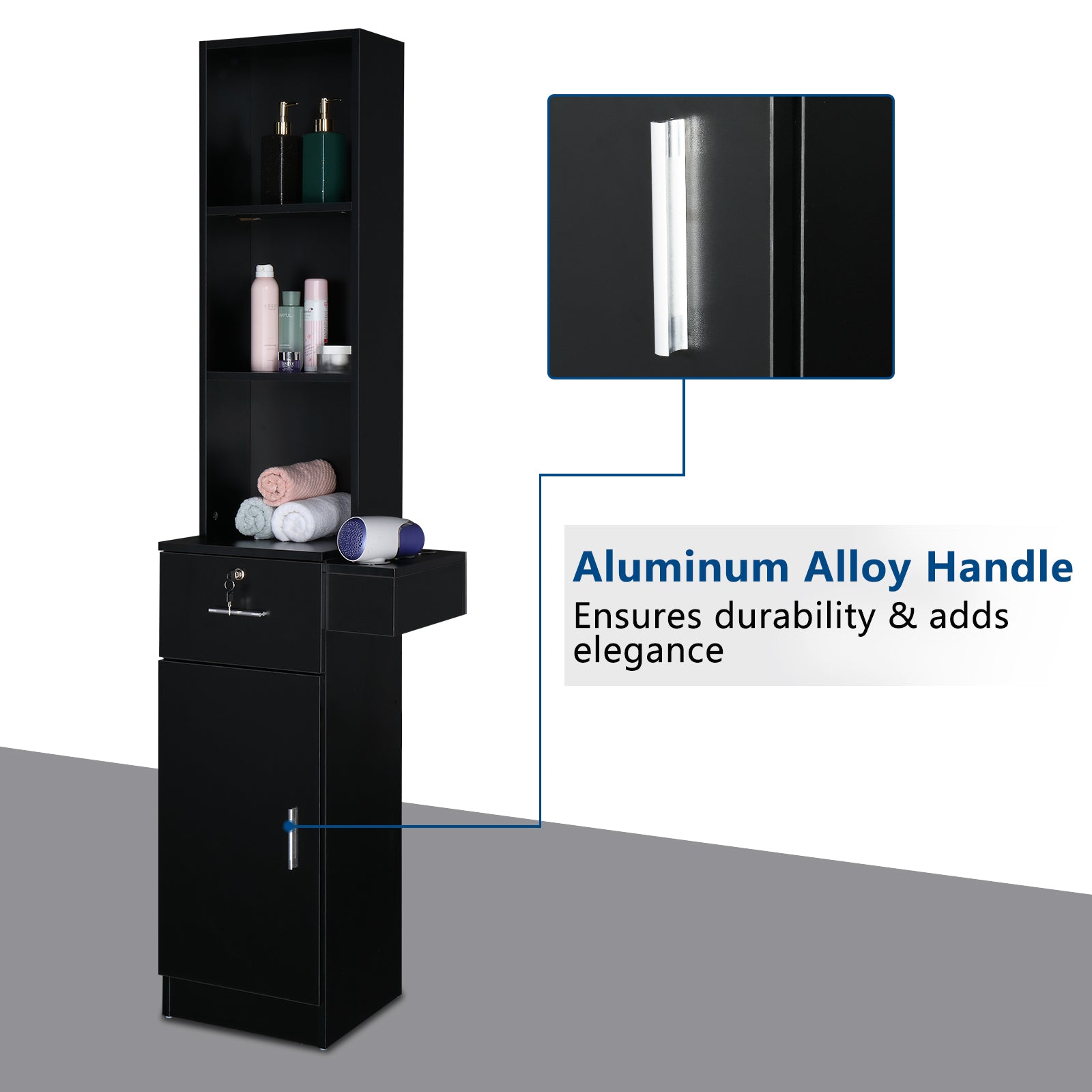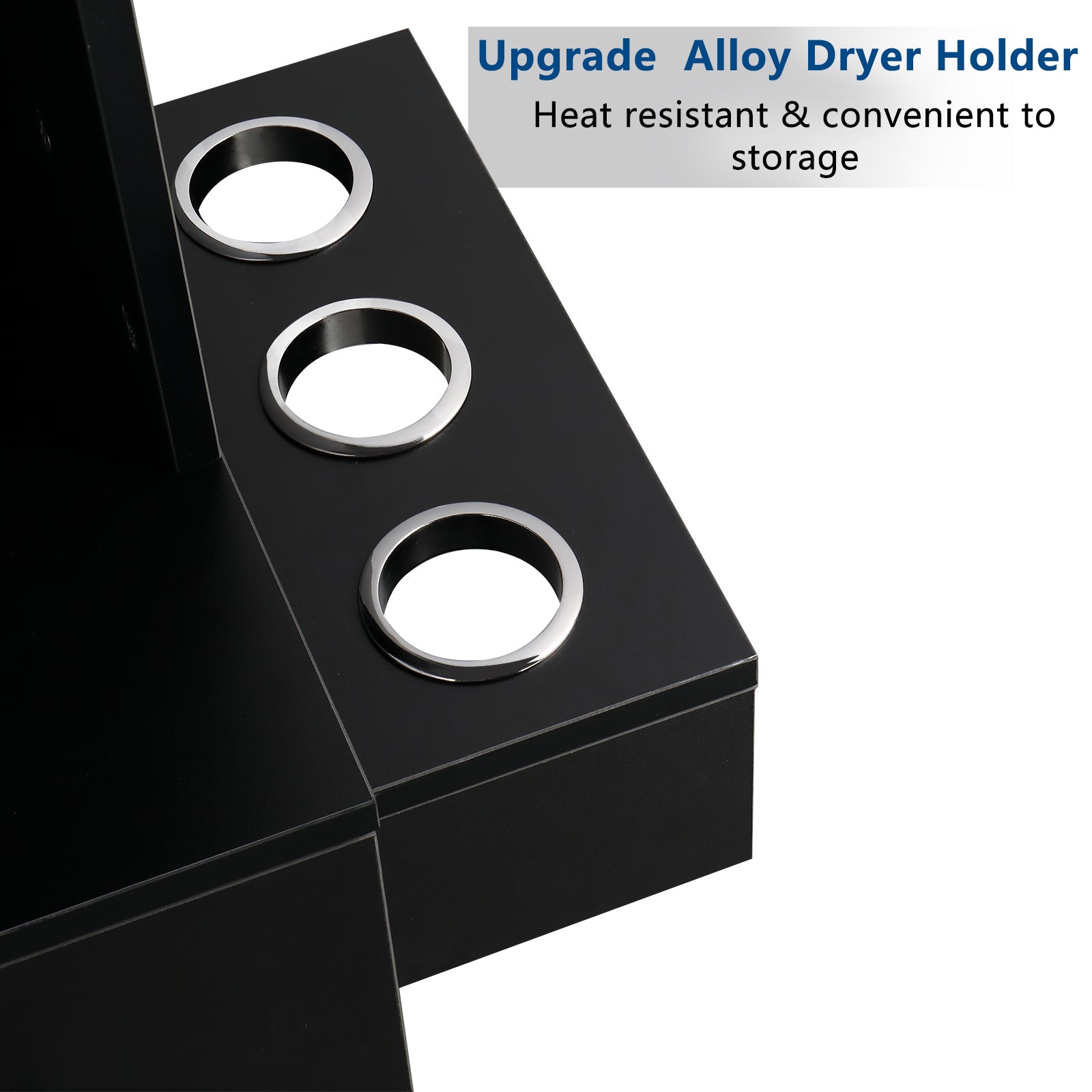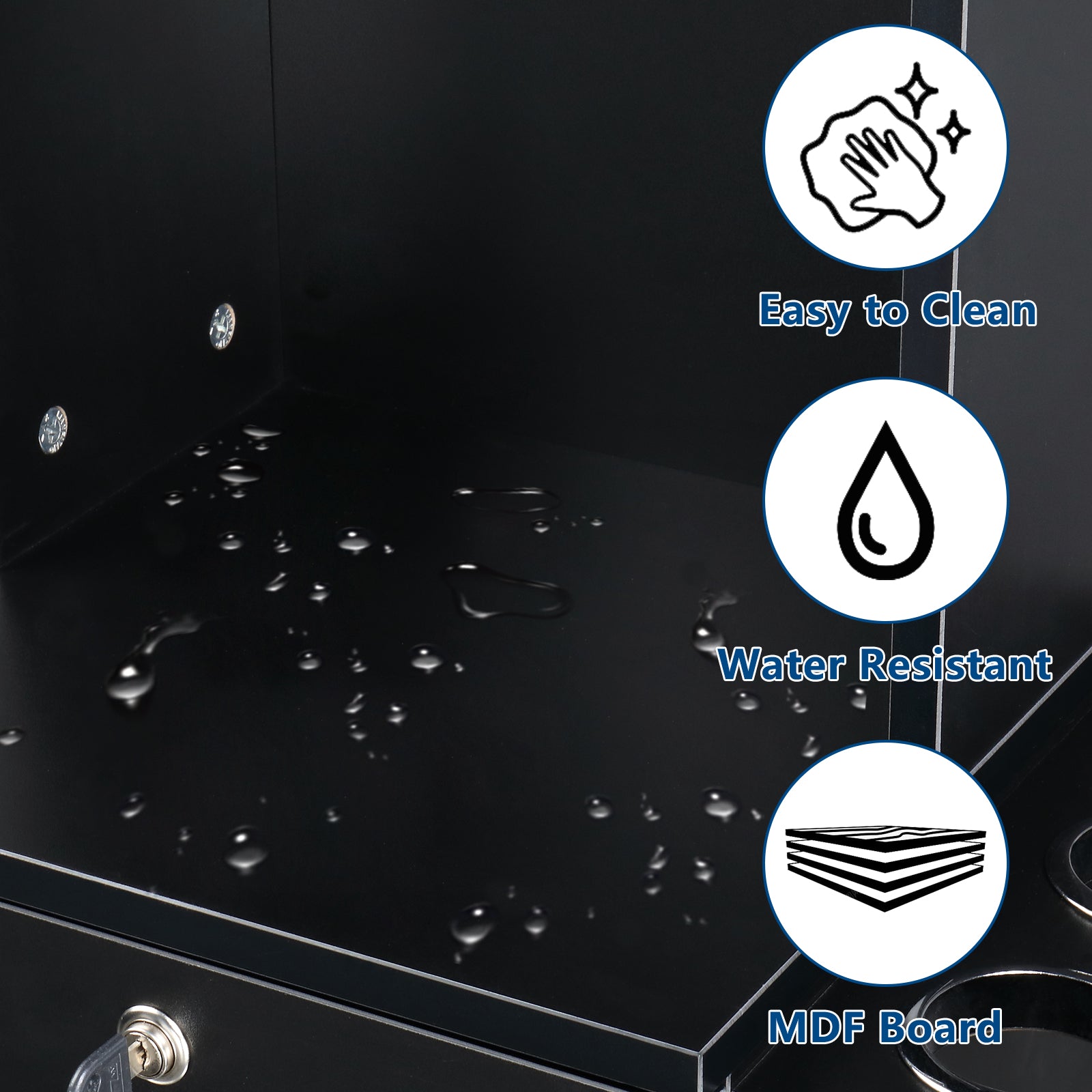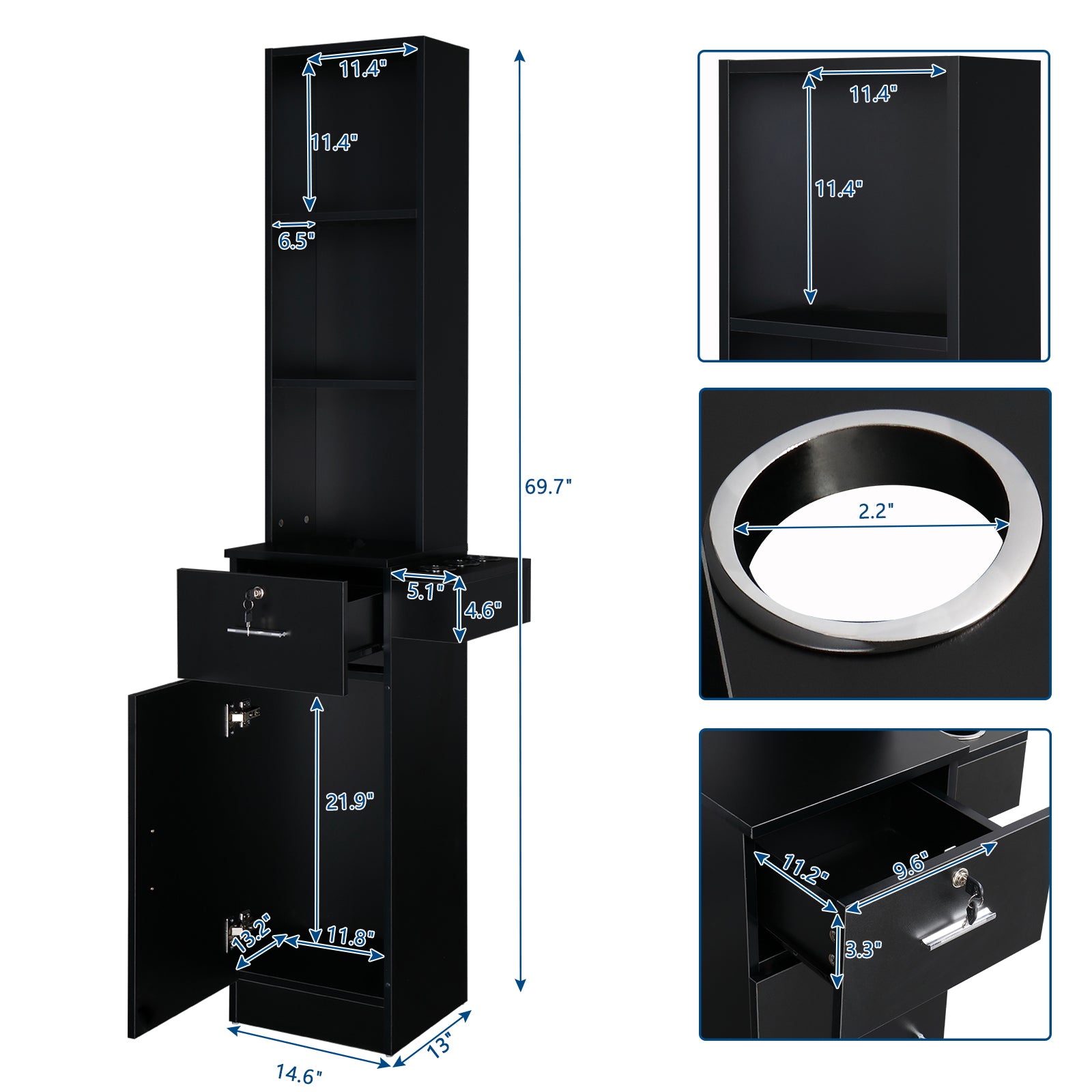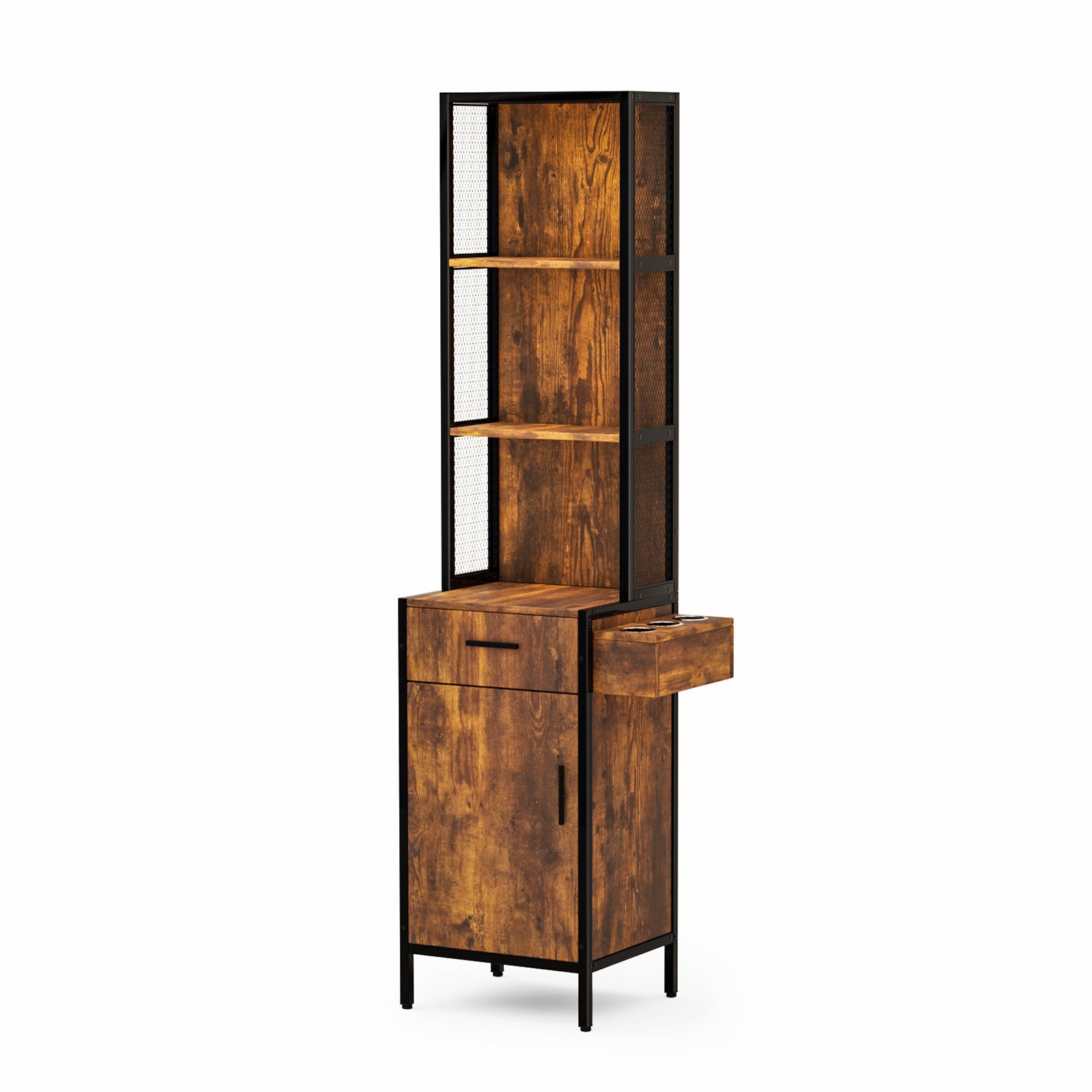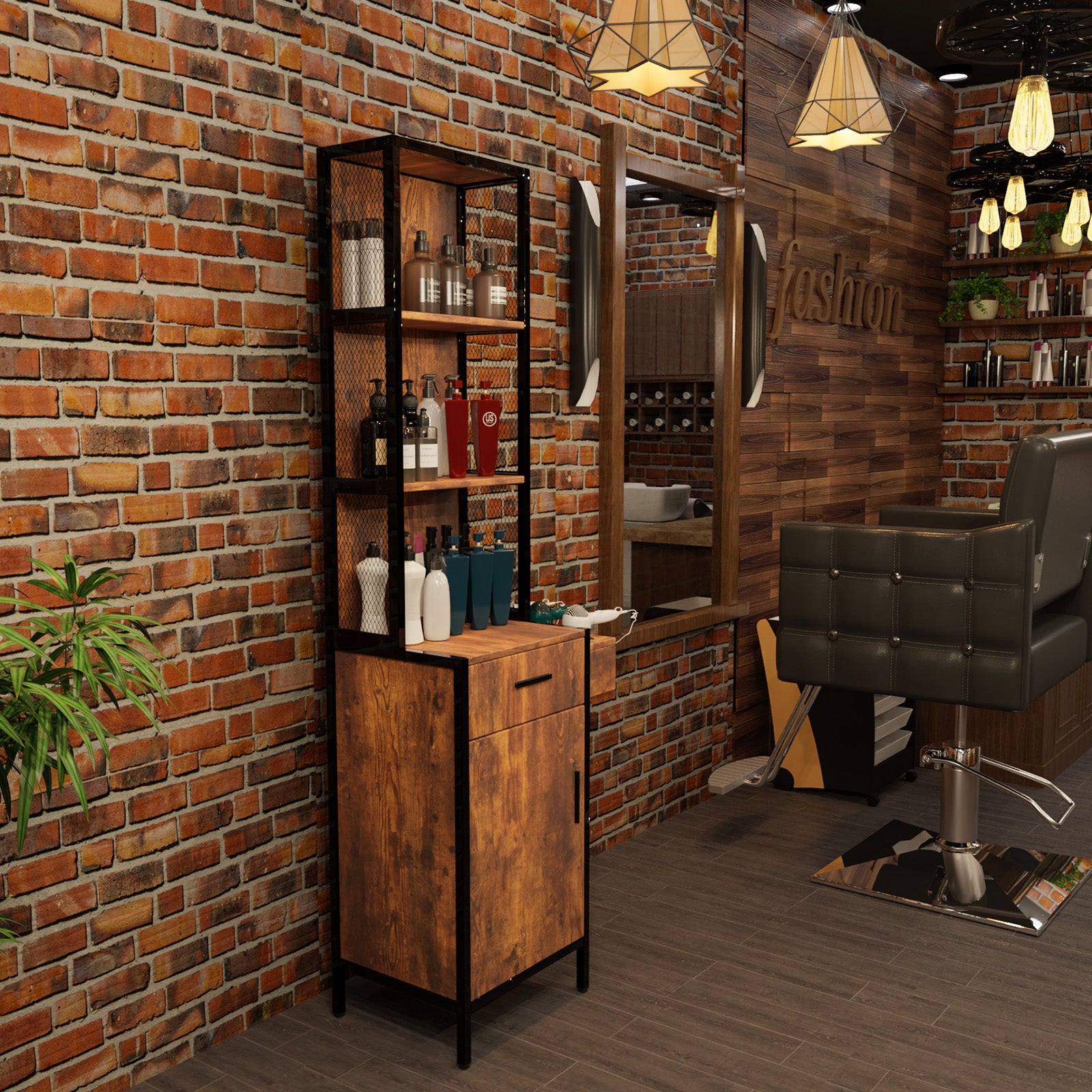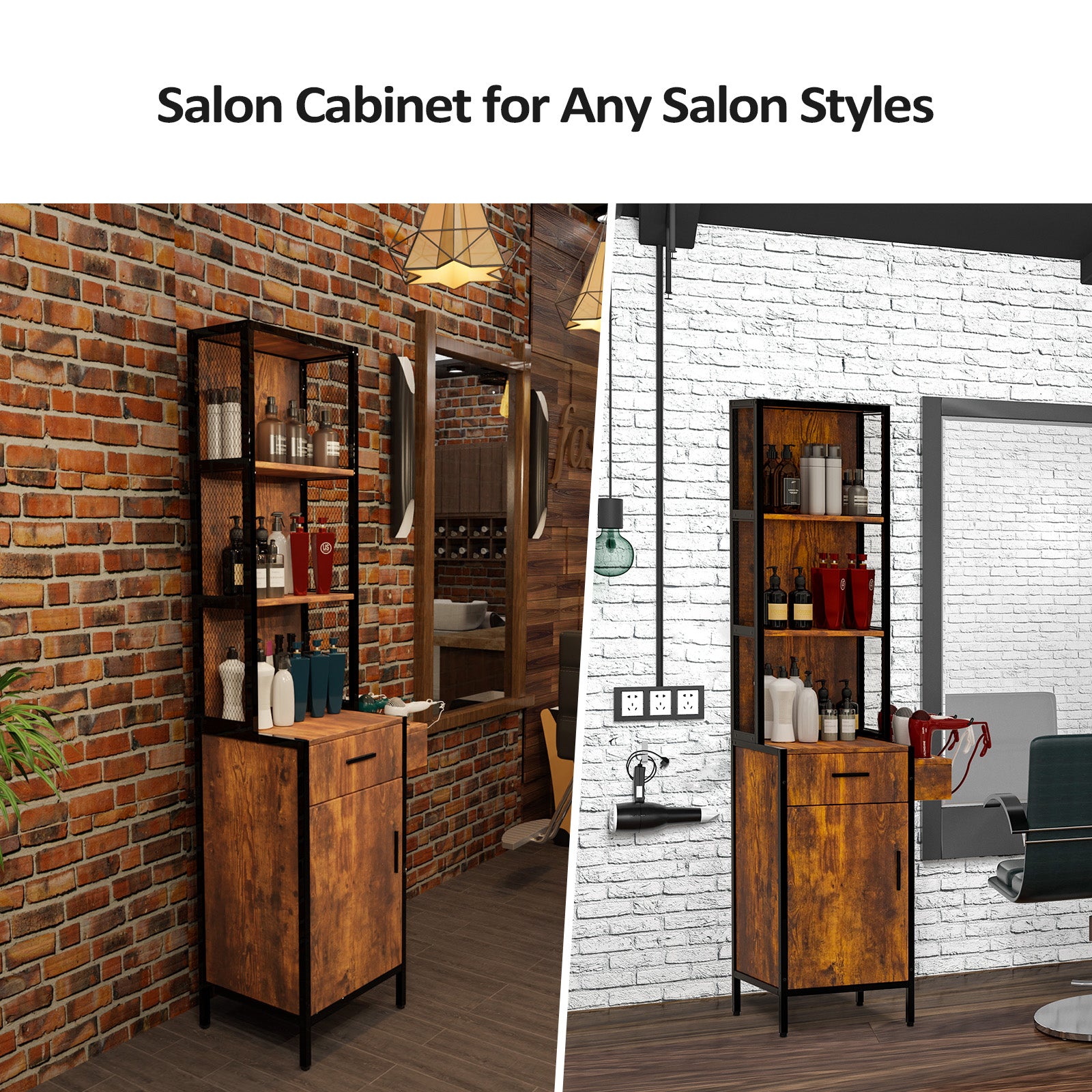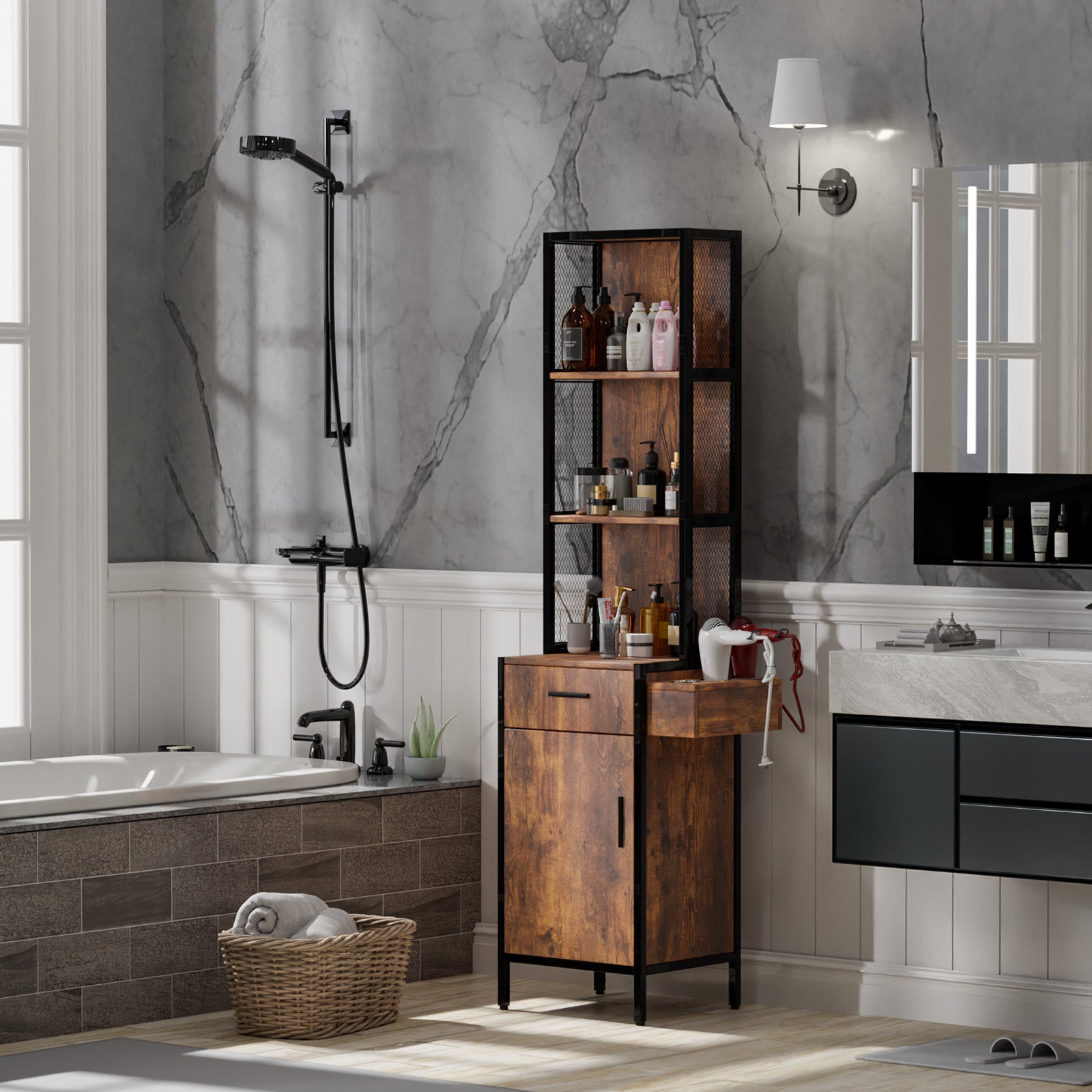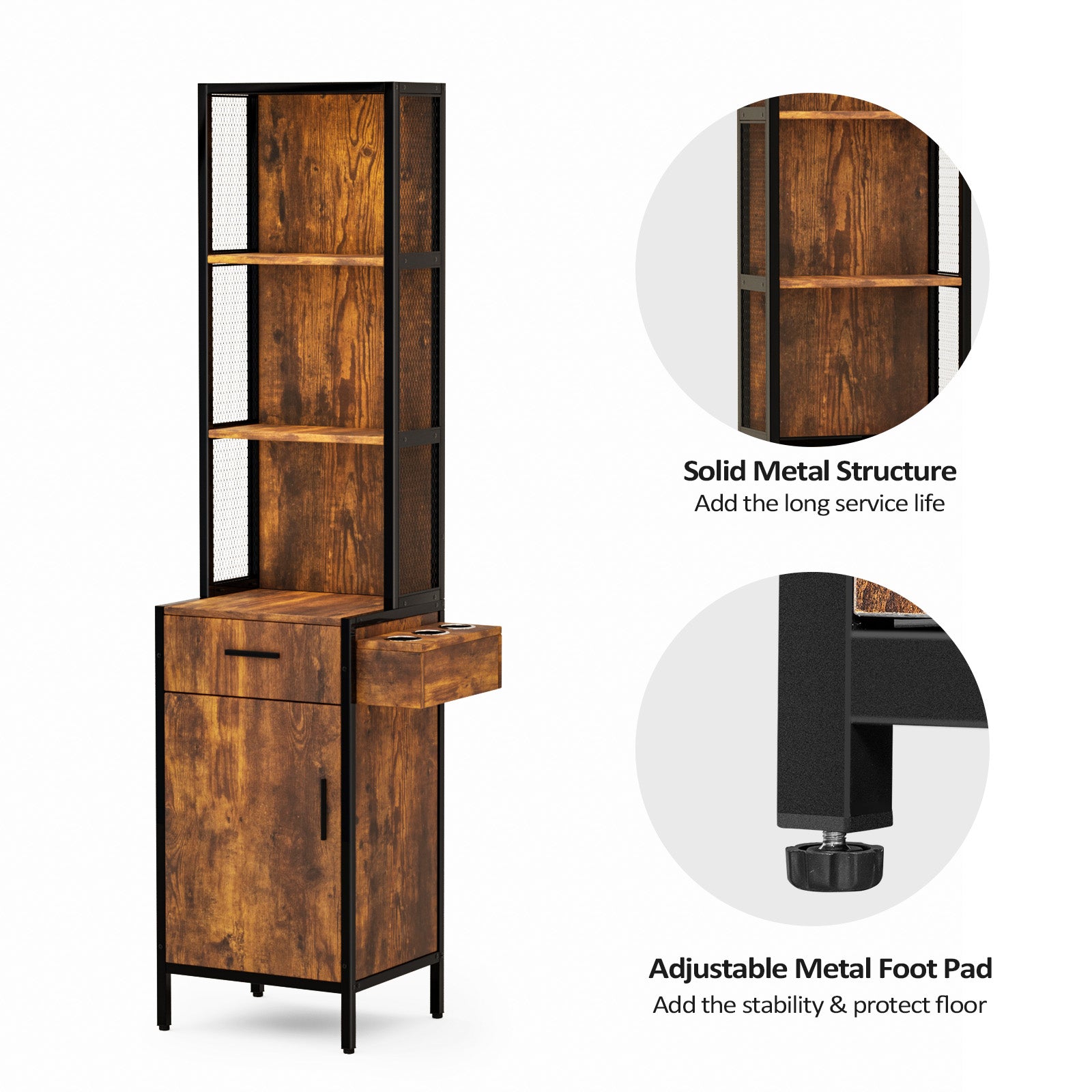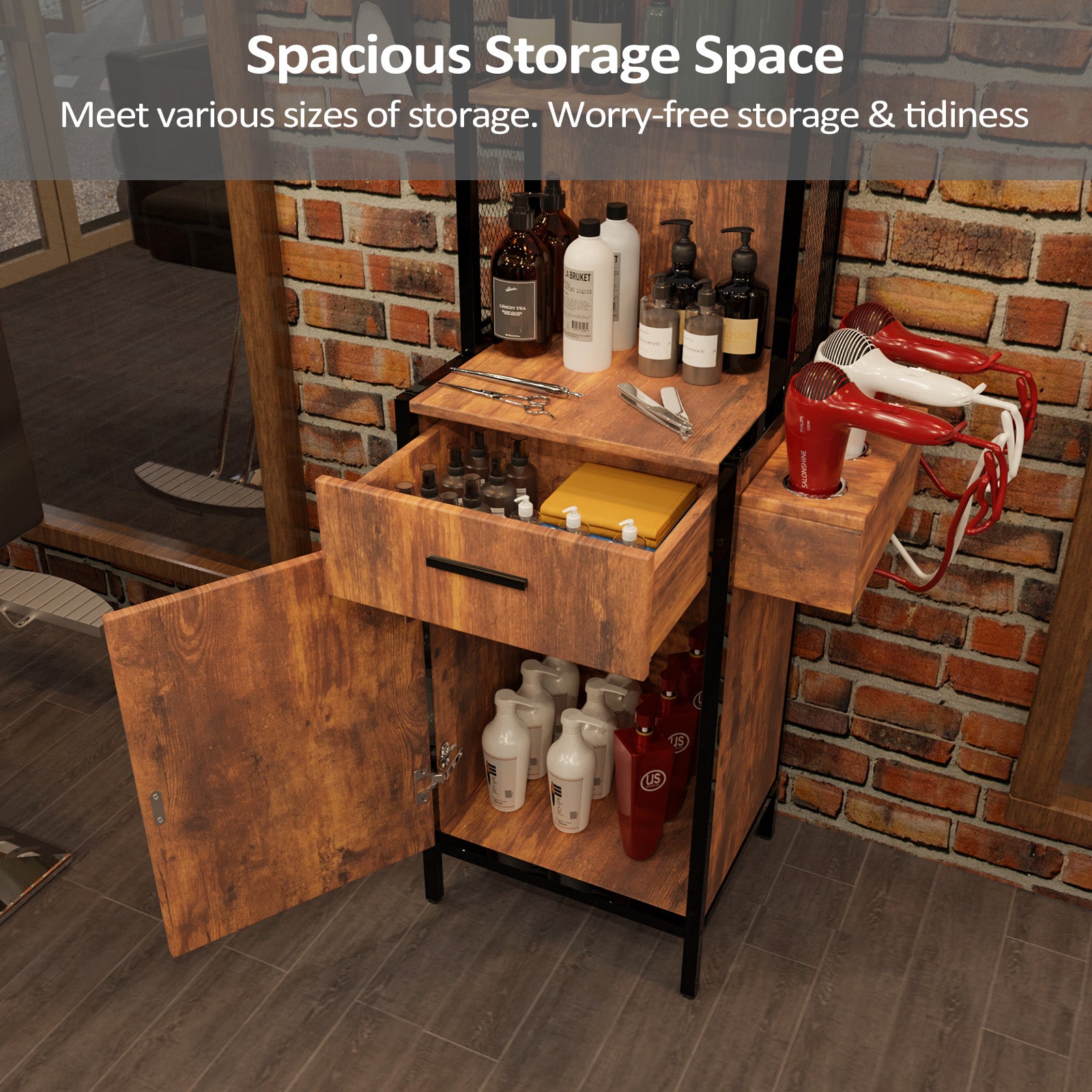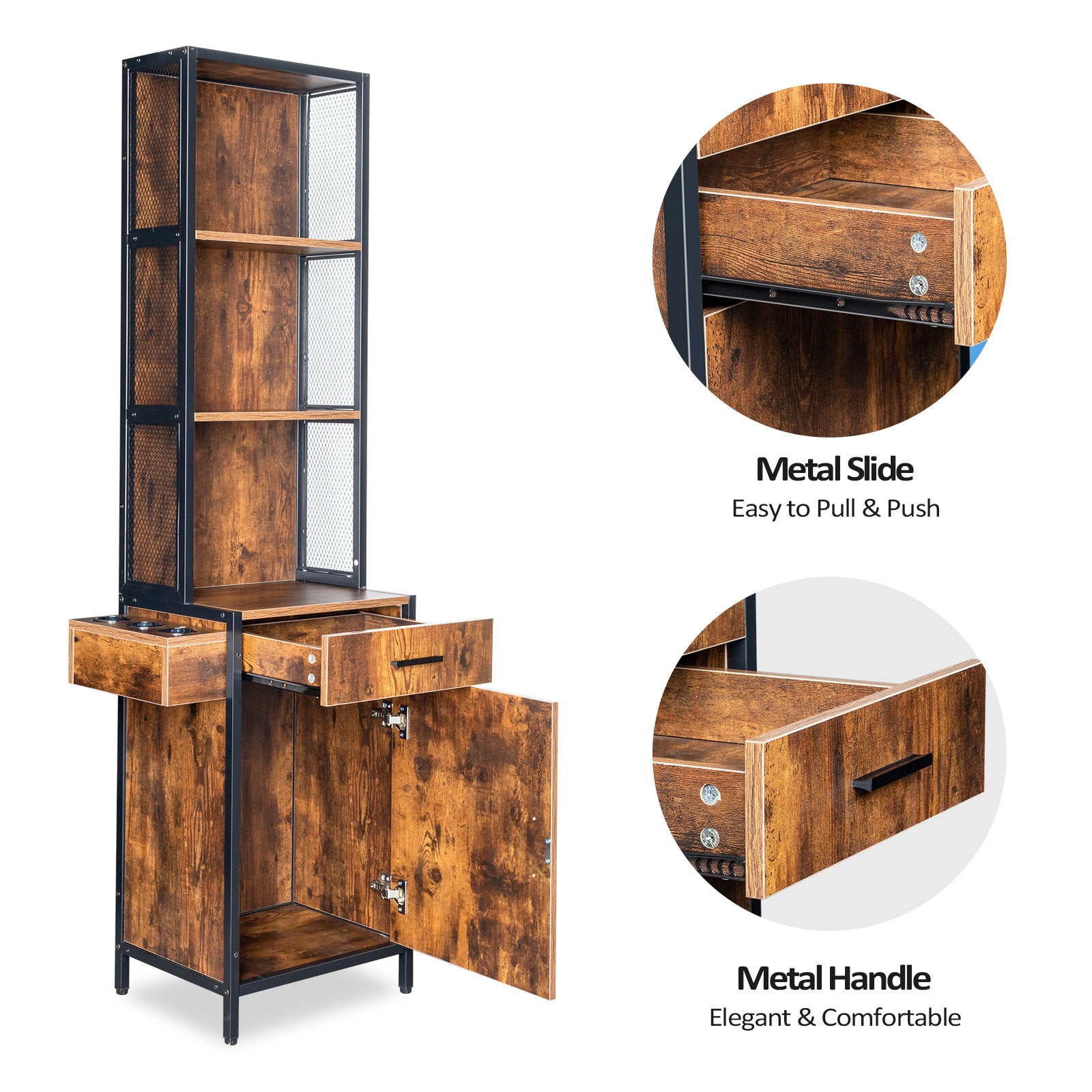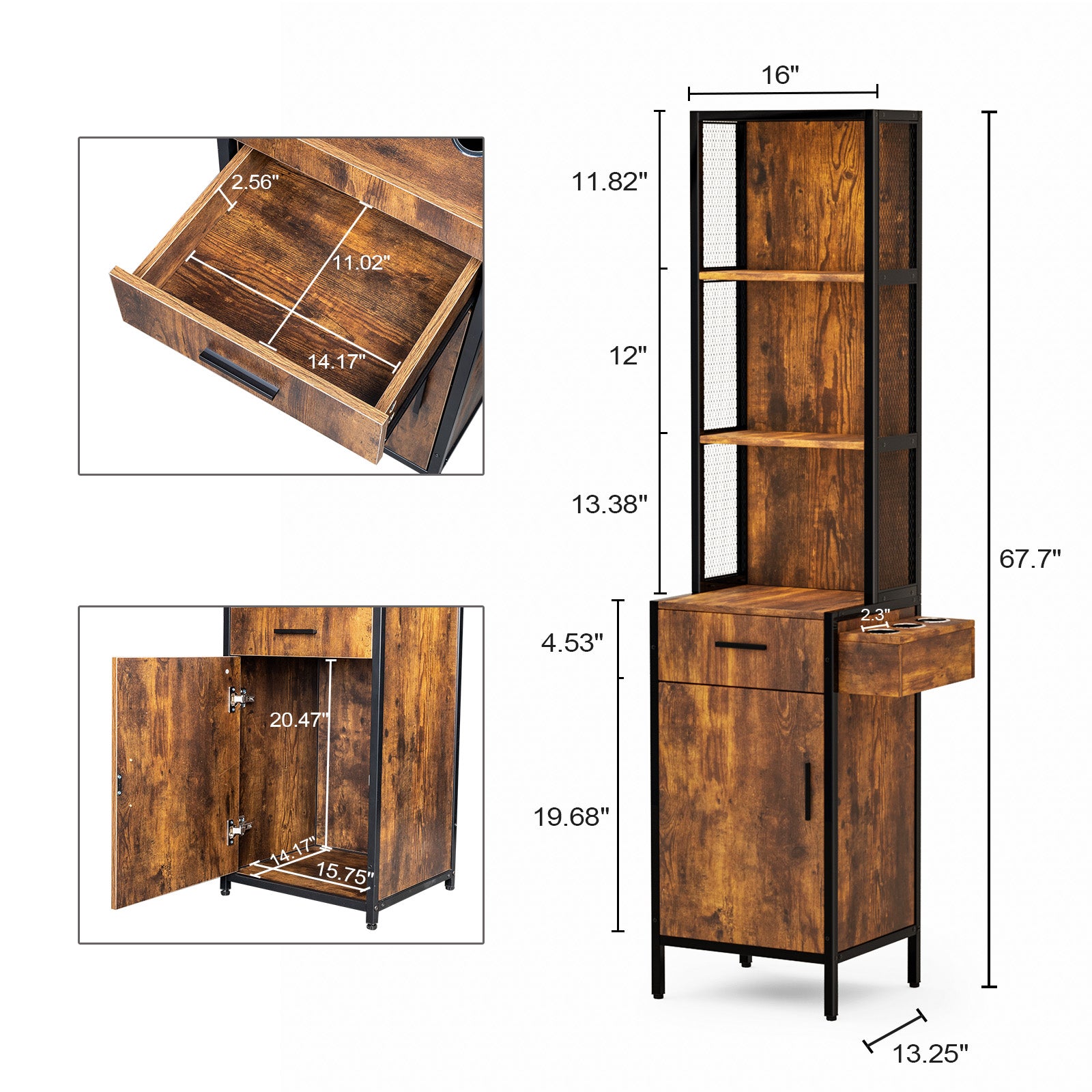 OmySalon Wall Mount Barber Station with 3-Shelves 1 Drawer 1 Storage Cabinet 3 Hair Dryer Holders, Black/Rustic Brown
Free Shipping - Usually Arrives in 5-7 Business Days
Introduction:
This Slaon Barber Cabinet will be a great addition to any salon. It is a professional Salon Shelf Station. It features big drawers. With simple design, it is easy to install. It adopts high quality wood-based panel , which is eco-friendly and durable in use. It is full of elegance.  
Features:
1.Suitable Size: The size of this cabinet is 14.6"(L) x 13"(W) x 69.7"(H), which does not take up much space. At the same time, its simple and practical design is a perfect choice for barbershops
2.Large Capacity : The upper part of the storage cabinet has a three-tier shelf, a drawer in the middle, a large-capacity cabinet in the lower part, and three hair dryer holder on the right side of the desktop. It can meet various sizes of storage, storage worry-free
3.Sturdy Structure: This storage cabinet uses medium-density fiberboard and high-strength aluminum alloy handles, while ensuring the durability of the product, it also adds more elegance to this product. In addition, the design that fits the wall will not make him fall over easily
4.Multi-fonction: This storage cabinet can not only be used as a salon table or barbershop table, but also can be placed in the bathroom as a bathroom cabinet, and placed in other parts of the room to place other daily necessities. One cabinet is multi-purpose and has strong practicability
5.Easy Installation: We have specially configured instructions for the installation of this storage cabinet. The installation process is simple. At the same time, if there are installation problems, we will always serve you wholeheartedly
What you get:
1 x barber station
1 x manual
1.Overall Station Dimensions:14.6"L x 13"W x 69.7"H

2.Drawer Dimention (Inner):9.6"L x 11.2"W x 3.3"H

3.Cabinet Dimention (Inner):11.8"L x 13.2"W x 21.9"H

4.1/3 Shelf Dimention (Inner):11.4"L x 6.5"W x 11.4"H

5.Holster Diameter:2.2''

6.Product Weight:20KG
Easy assembly
Easy to put together. Overall good quality.
barber cabinet
so happy with this barber cabinet!
Nice size
I like it ! Directions could've been more detailed but just take time setting up. Good set up.