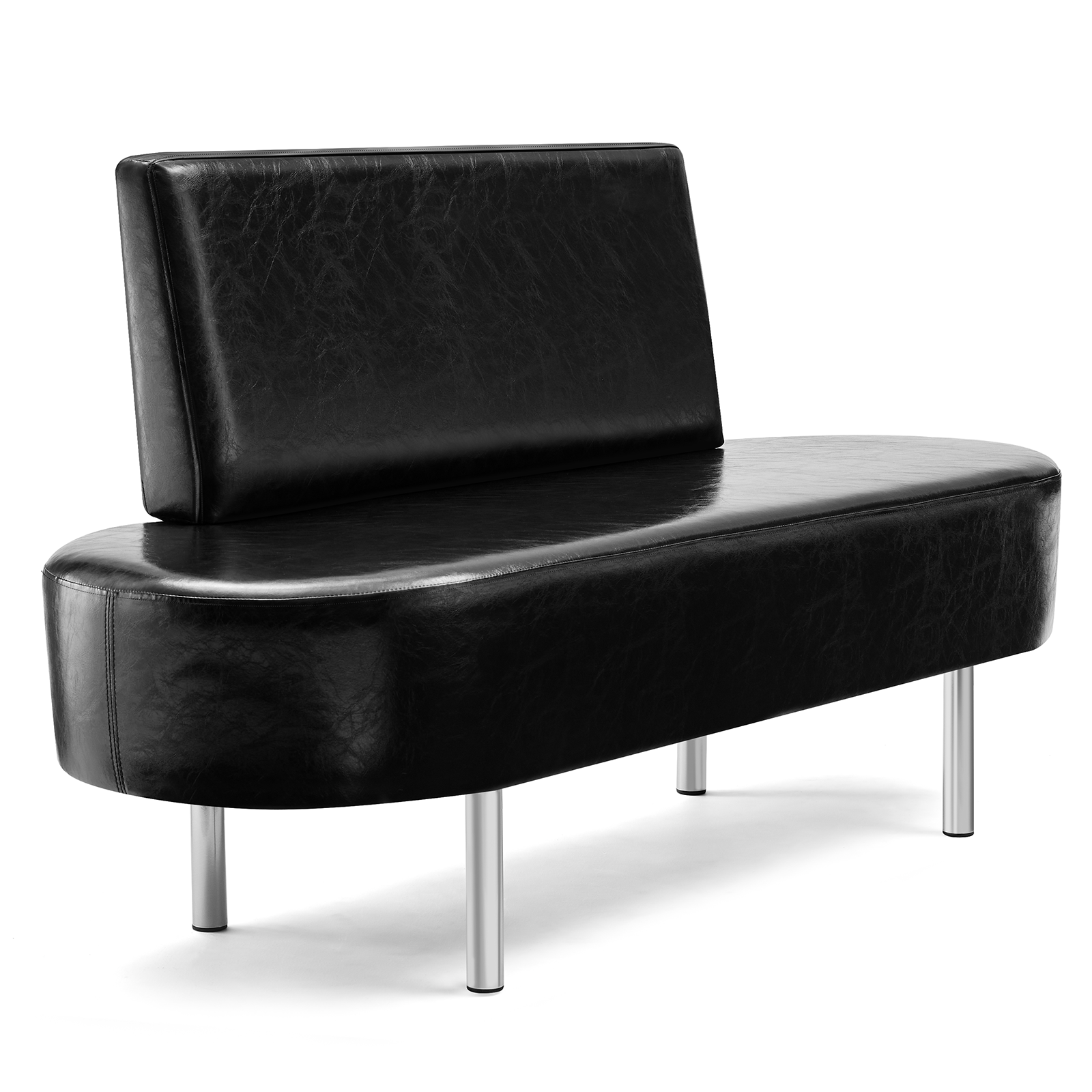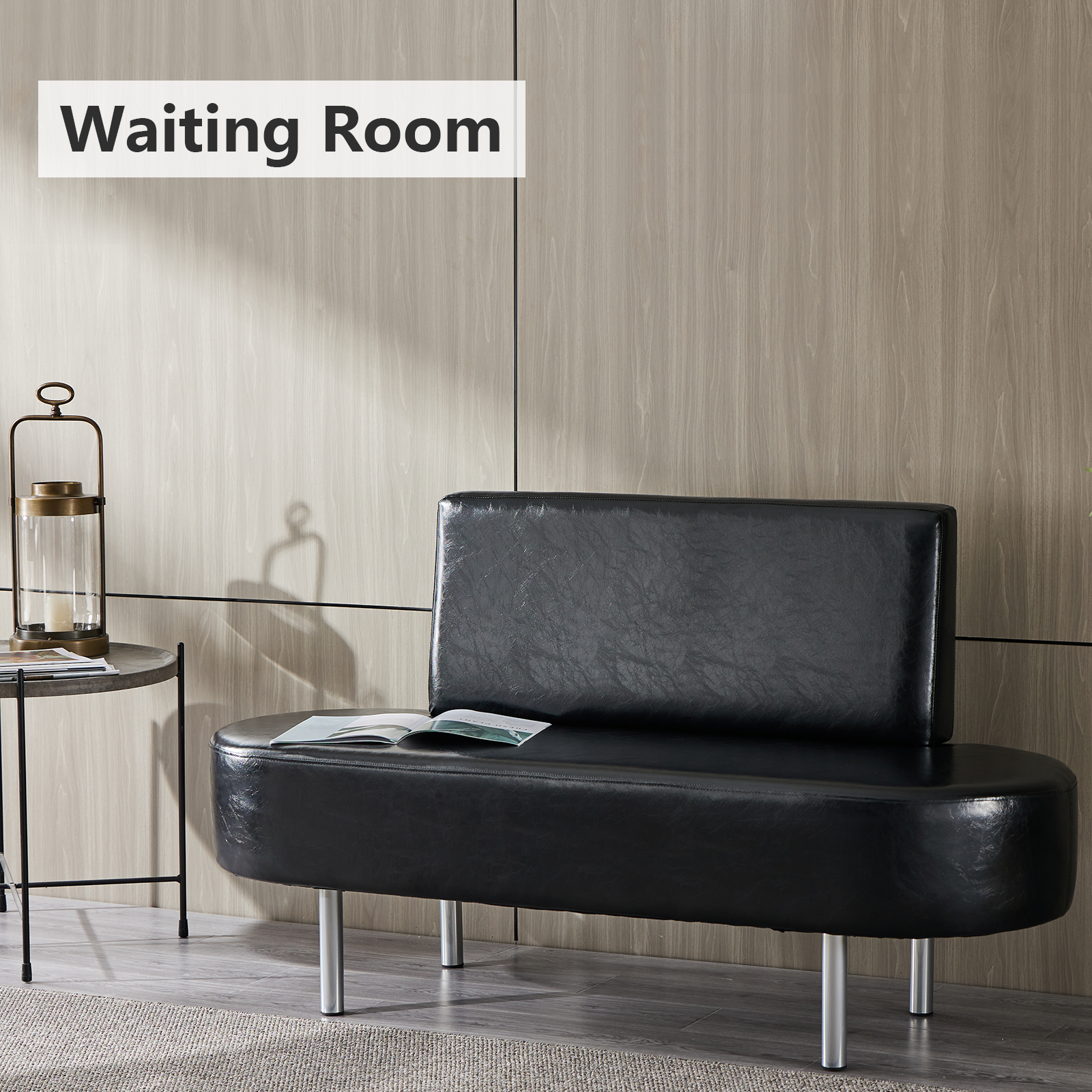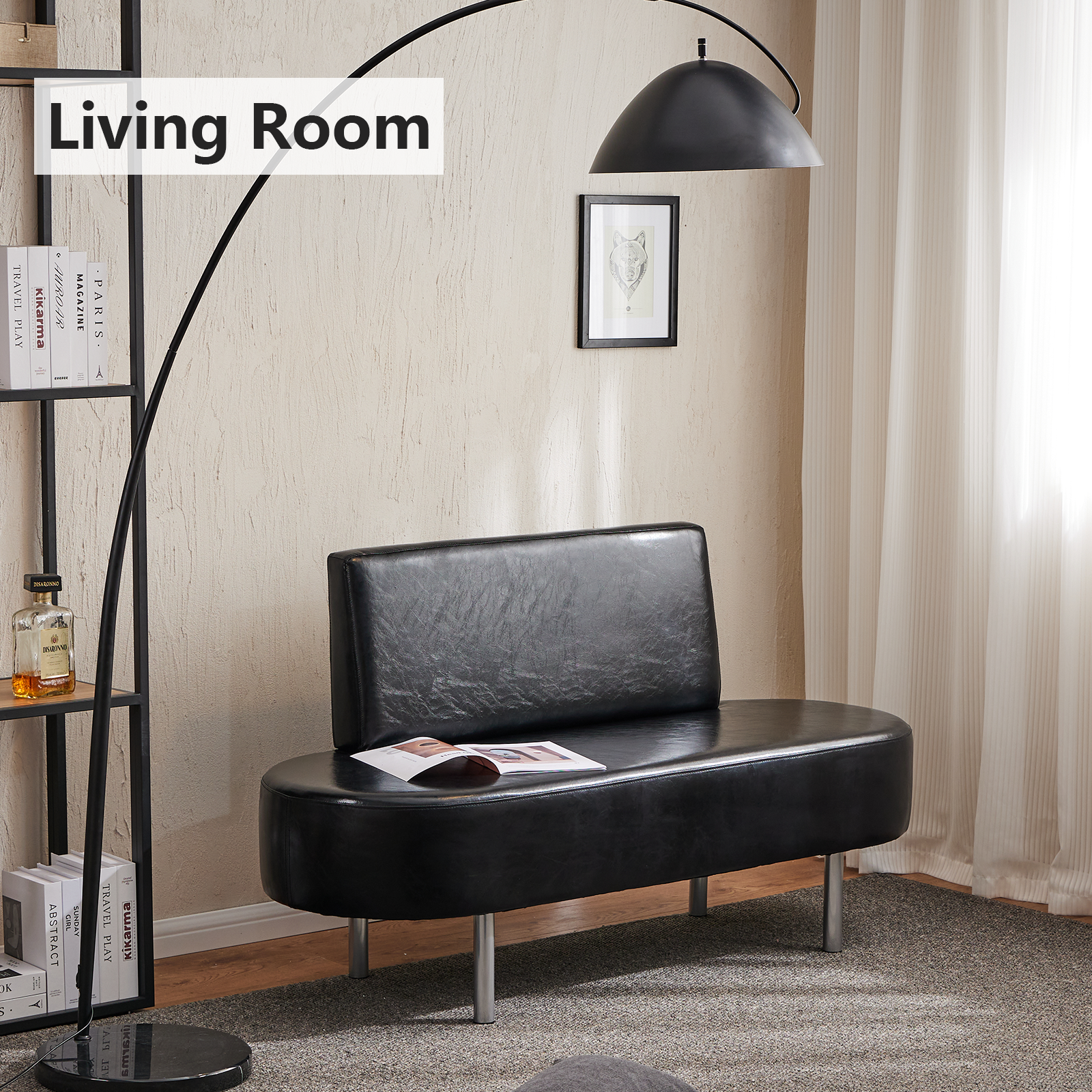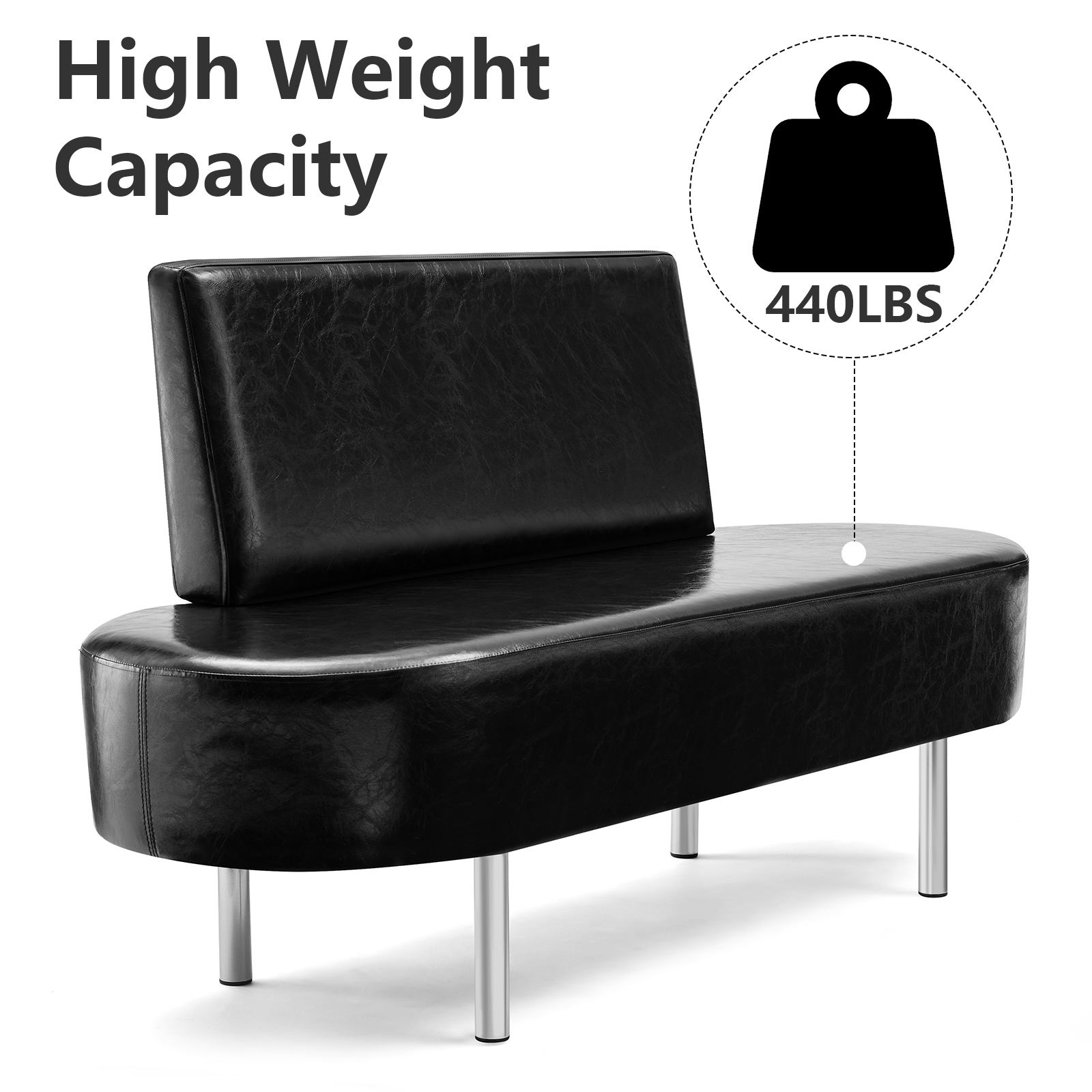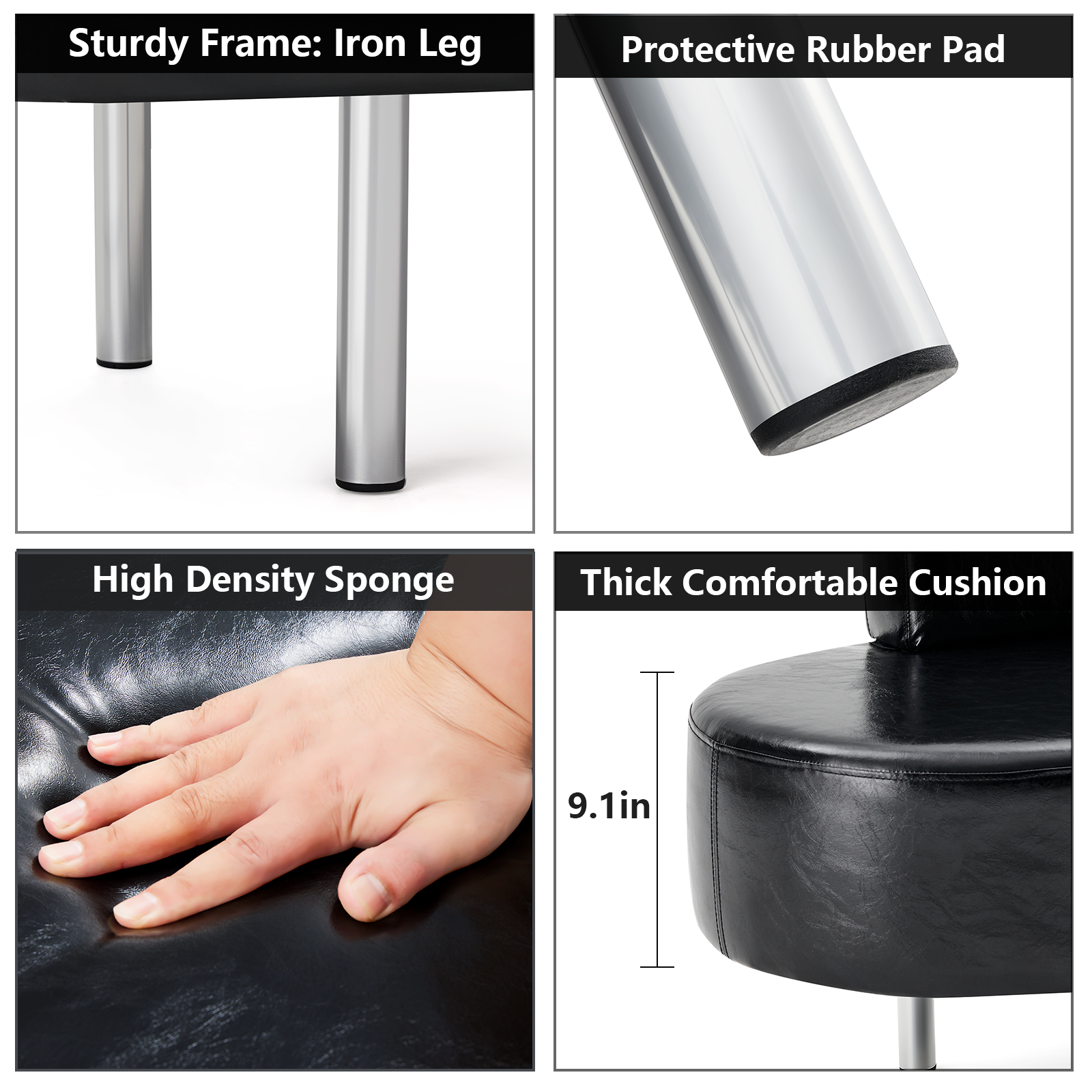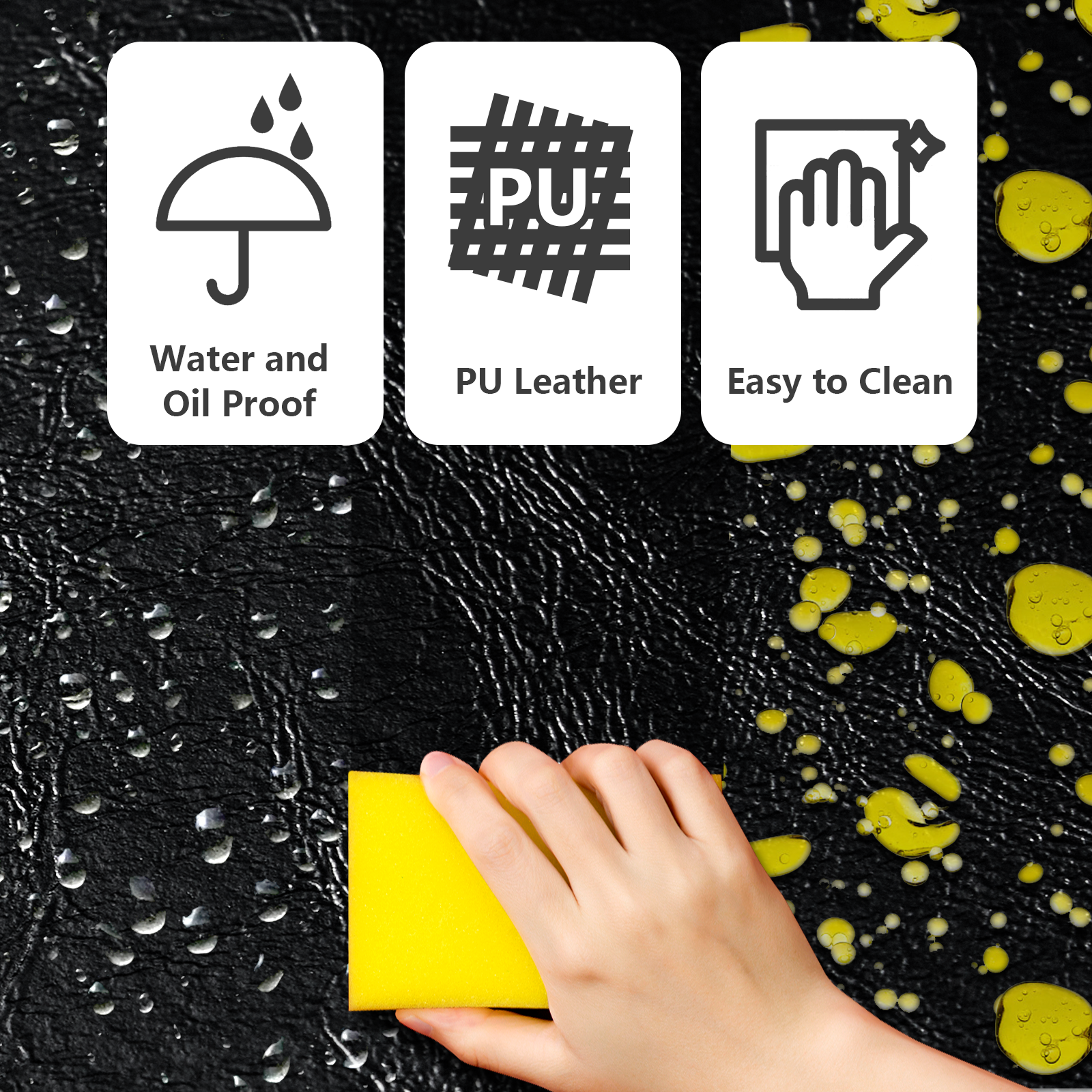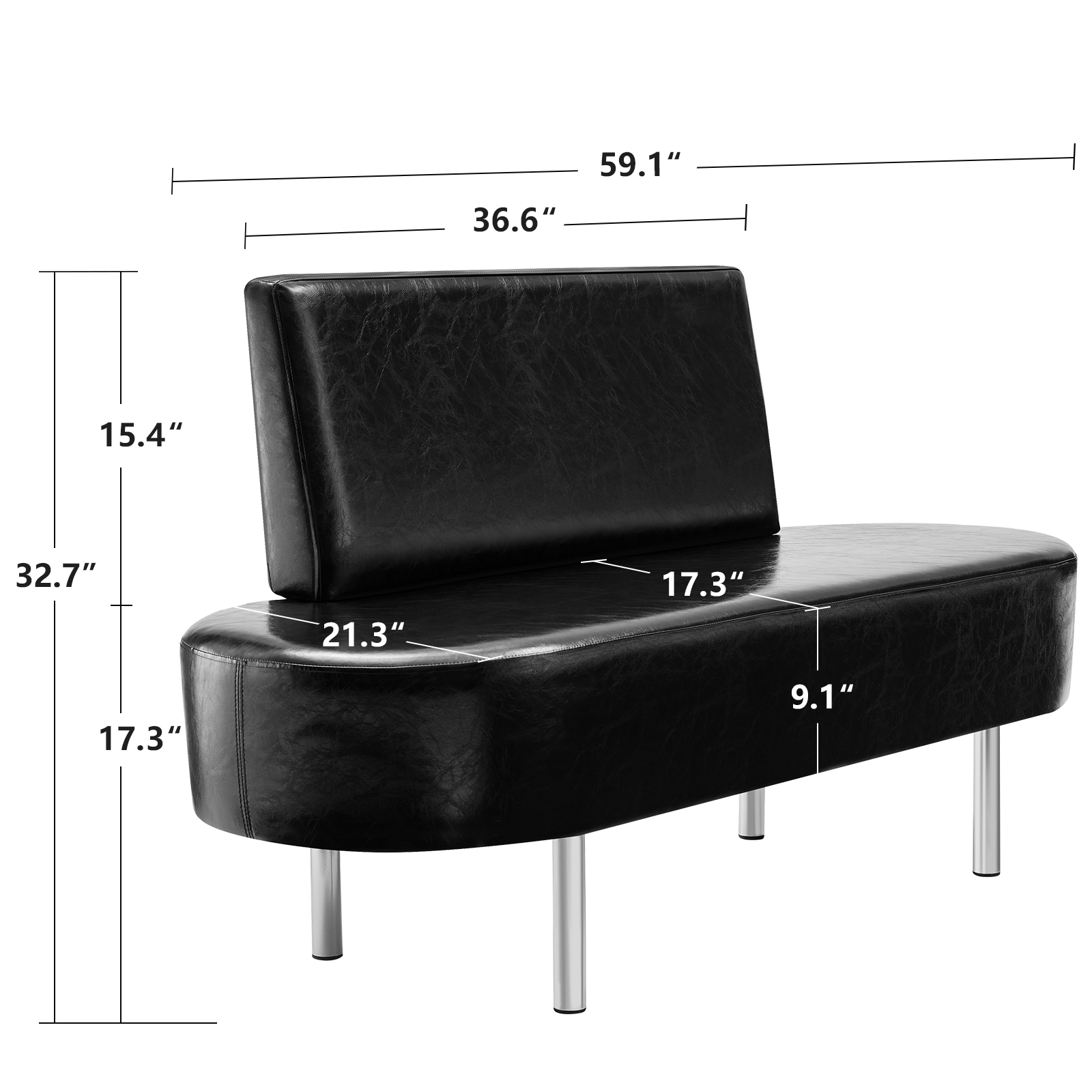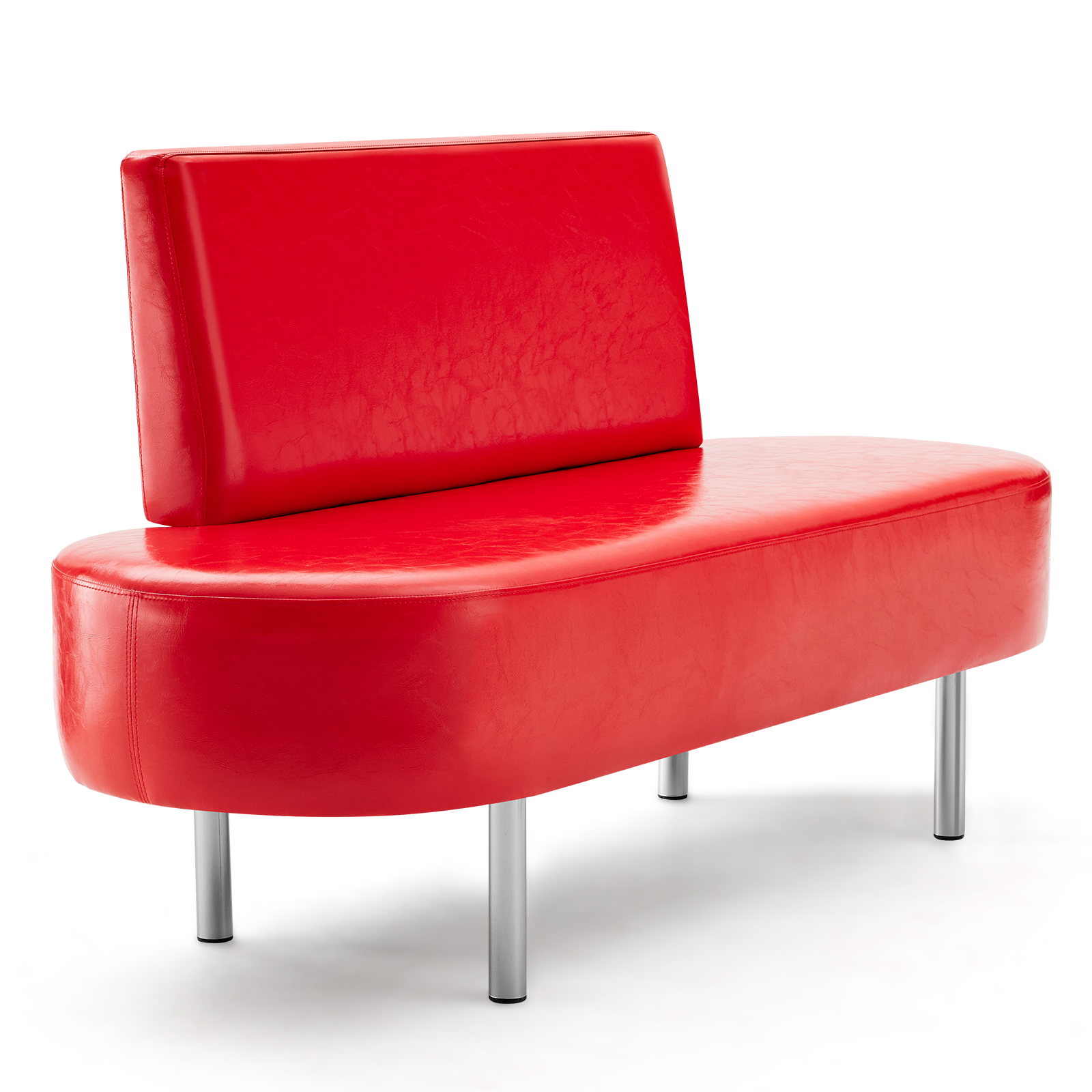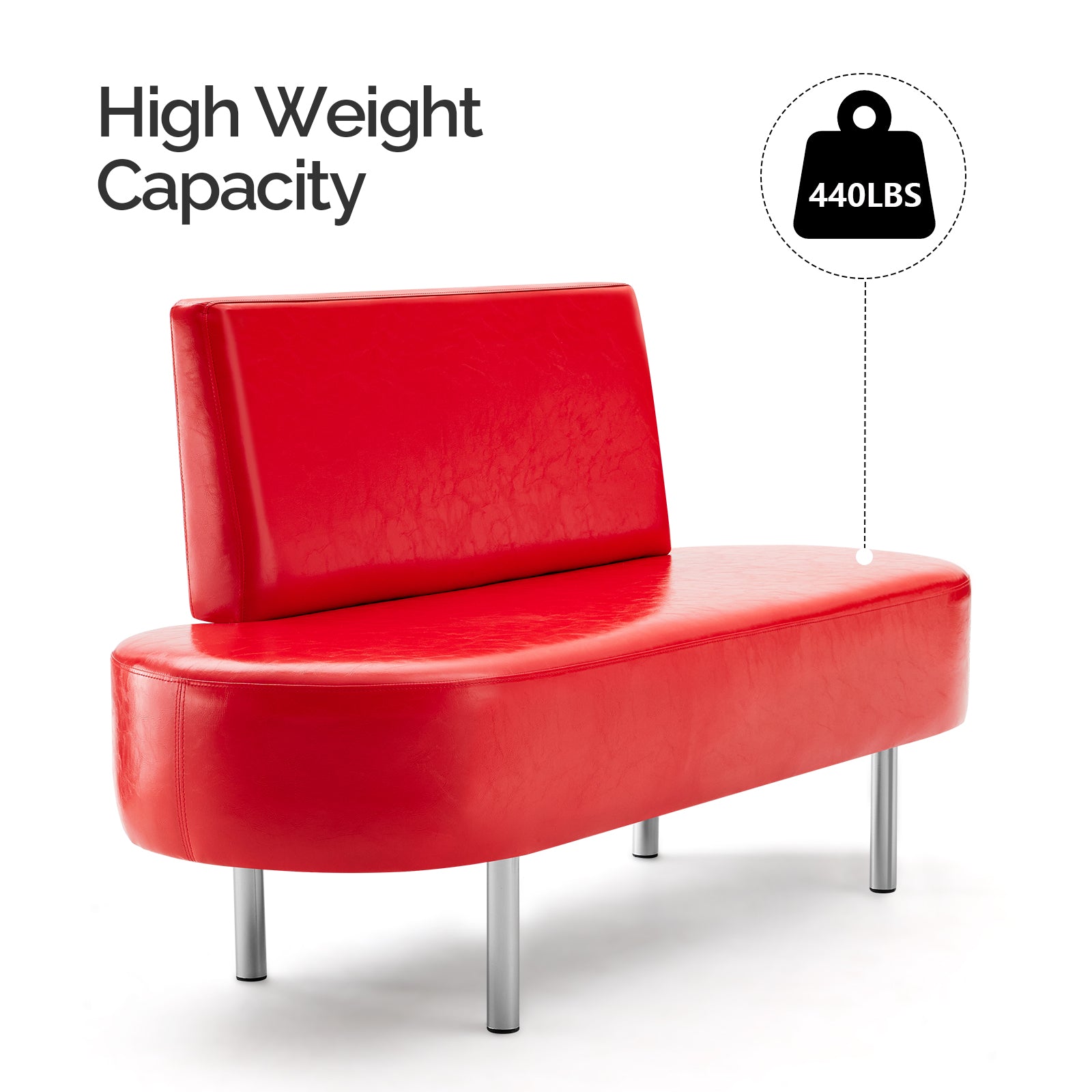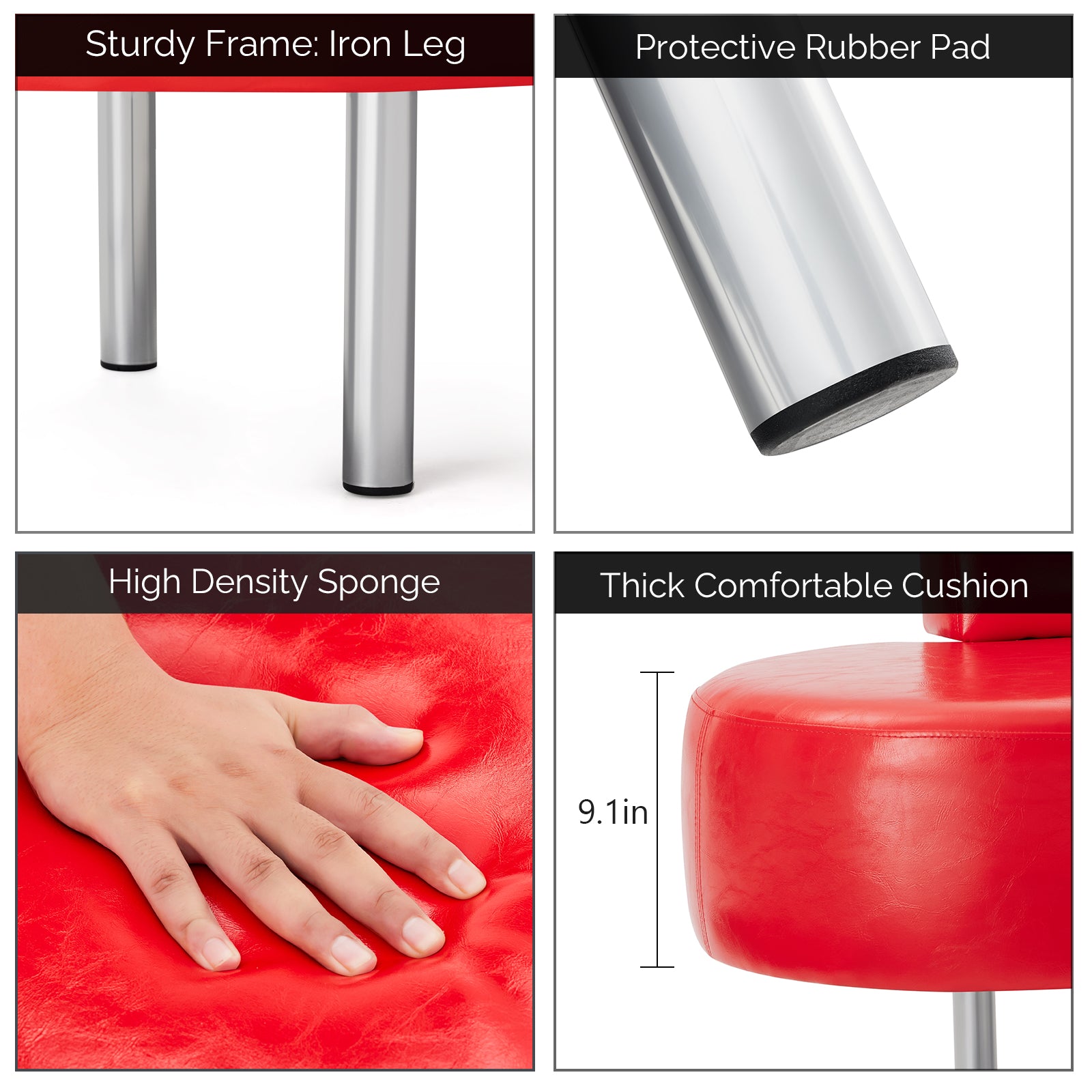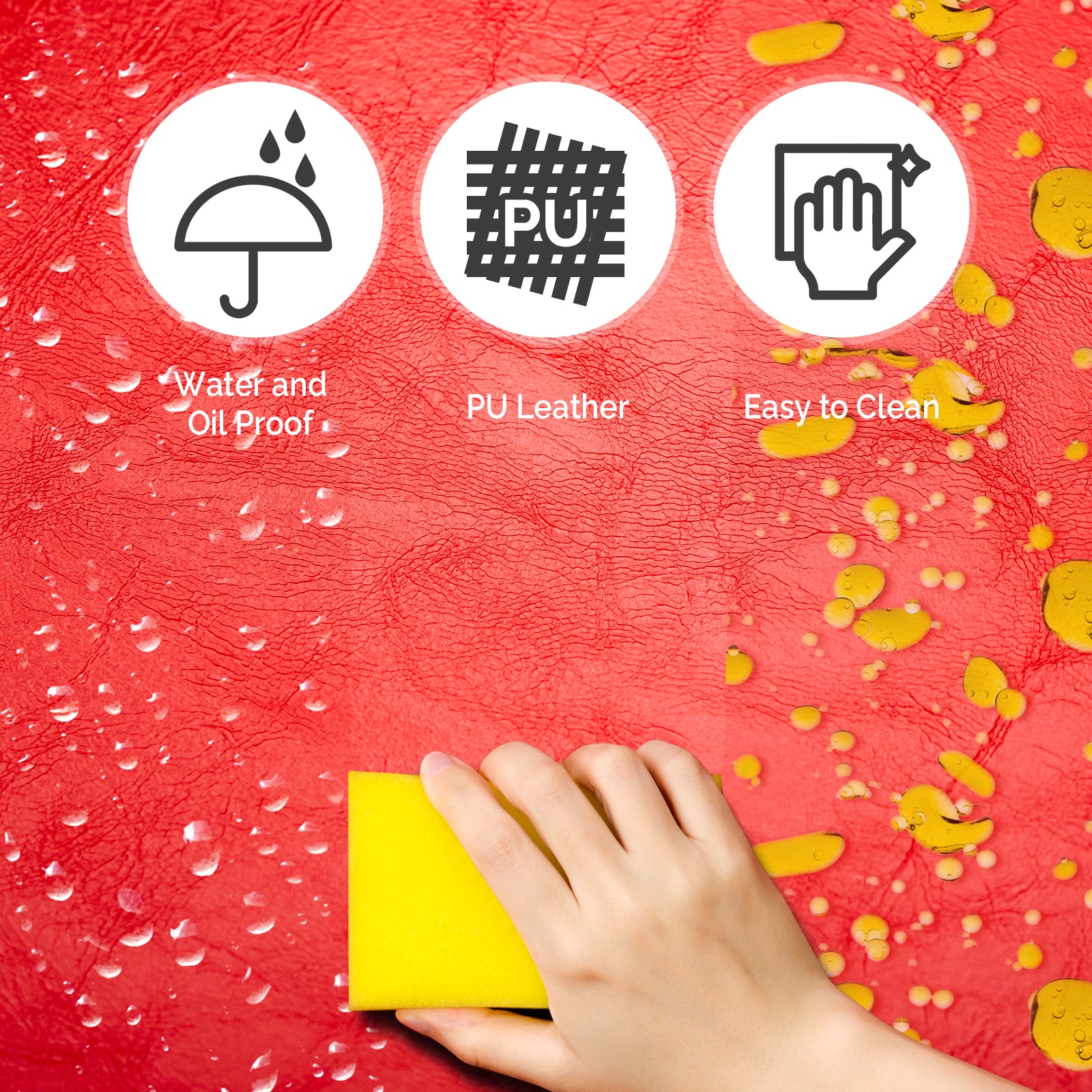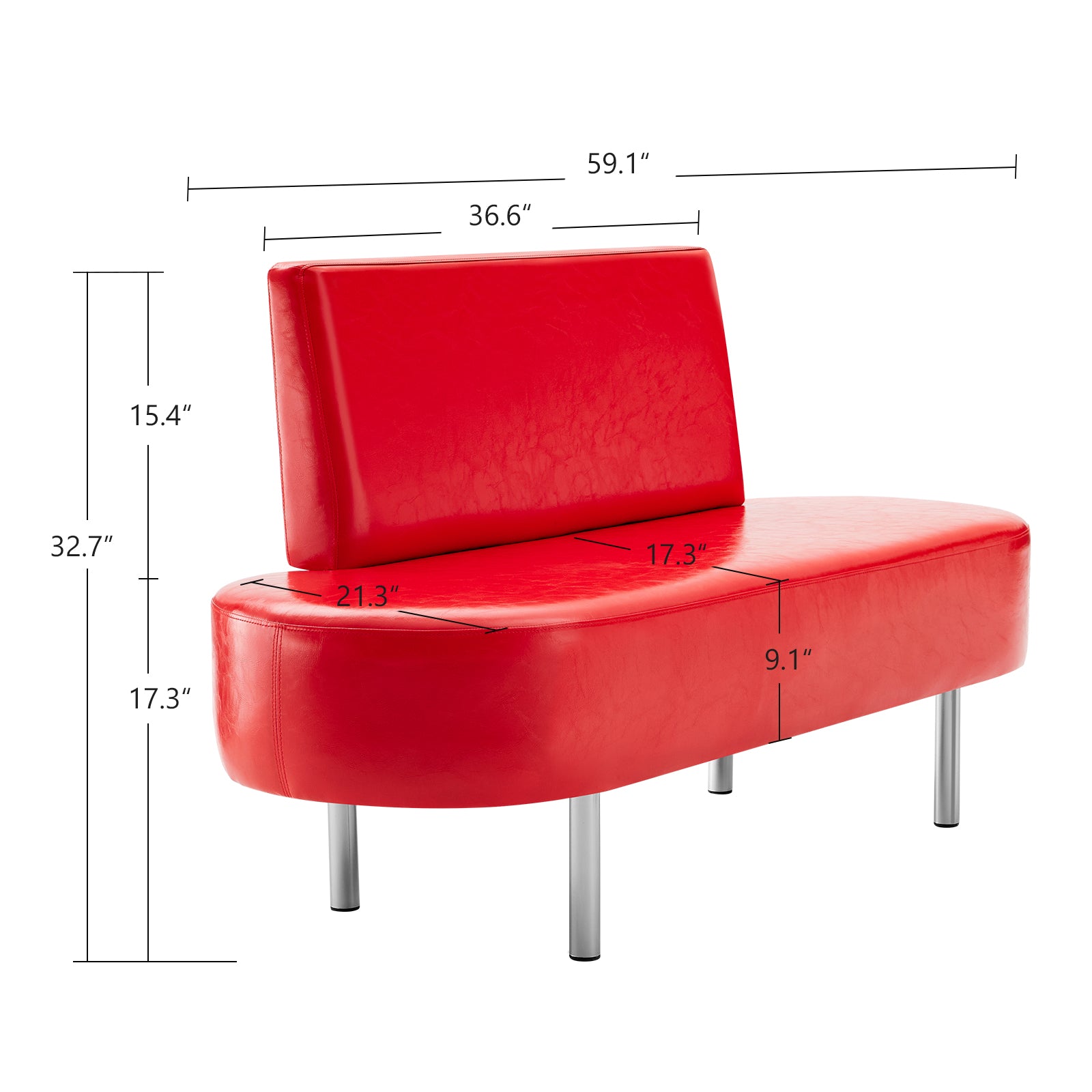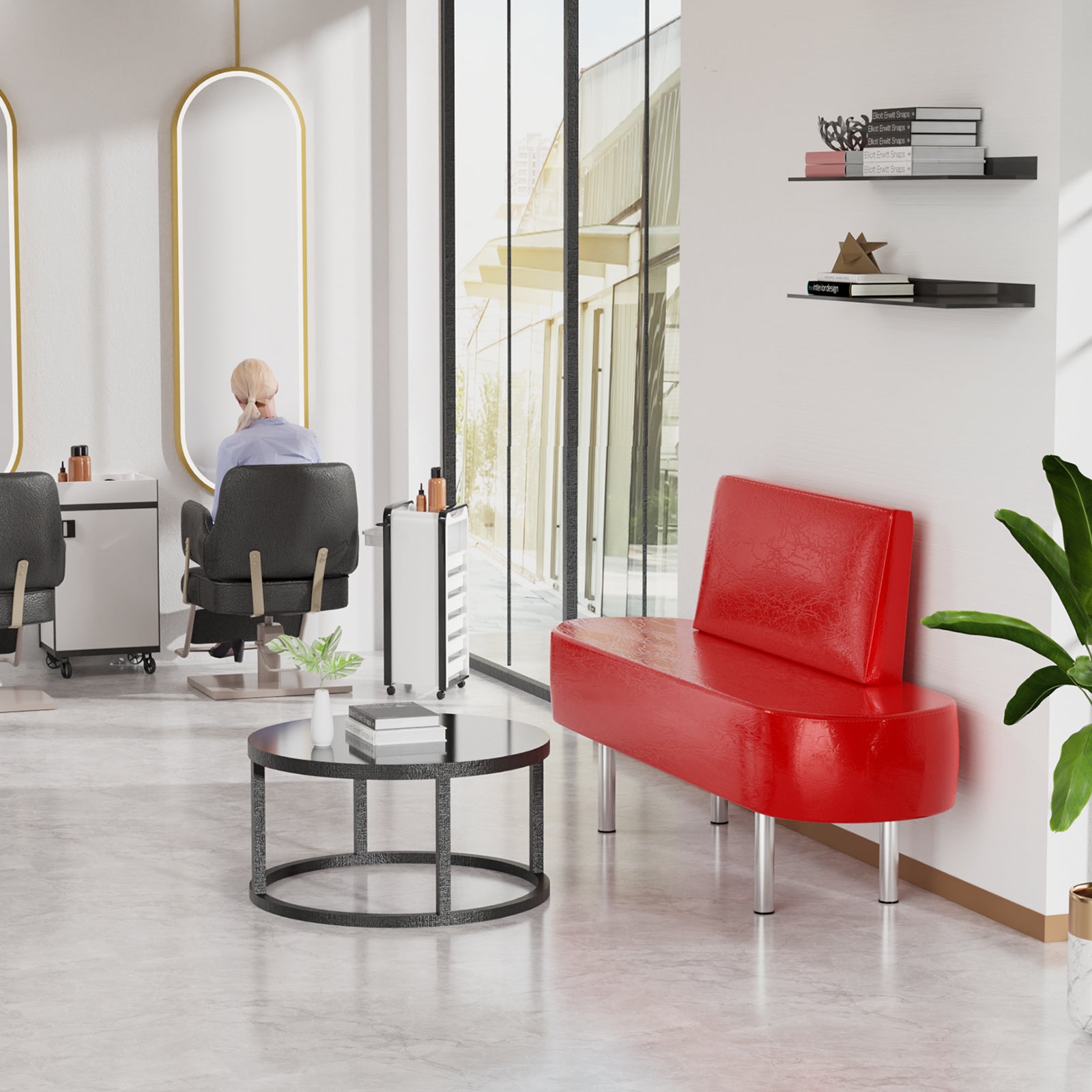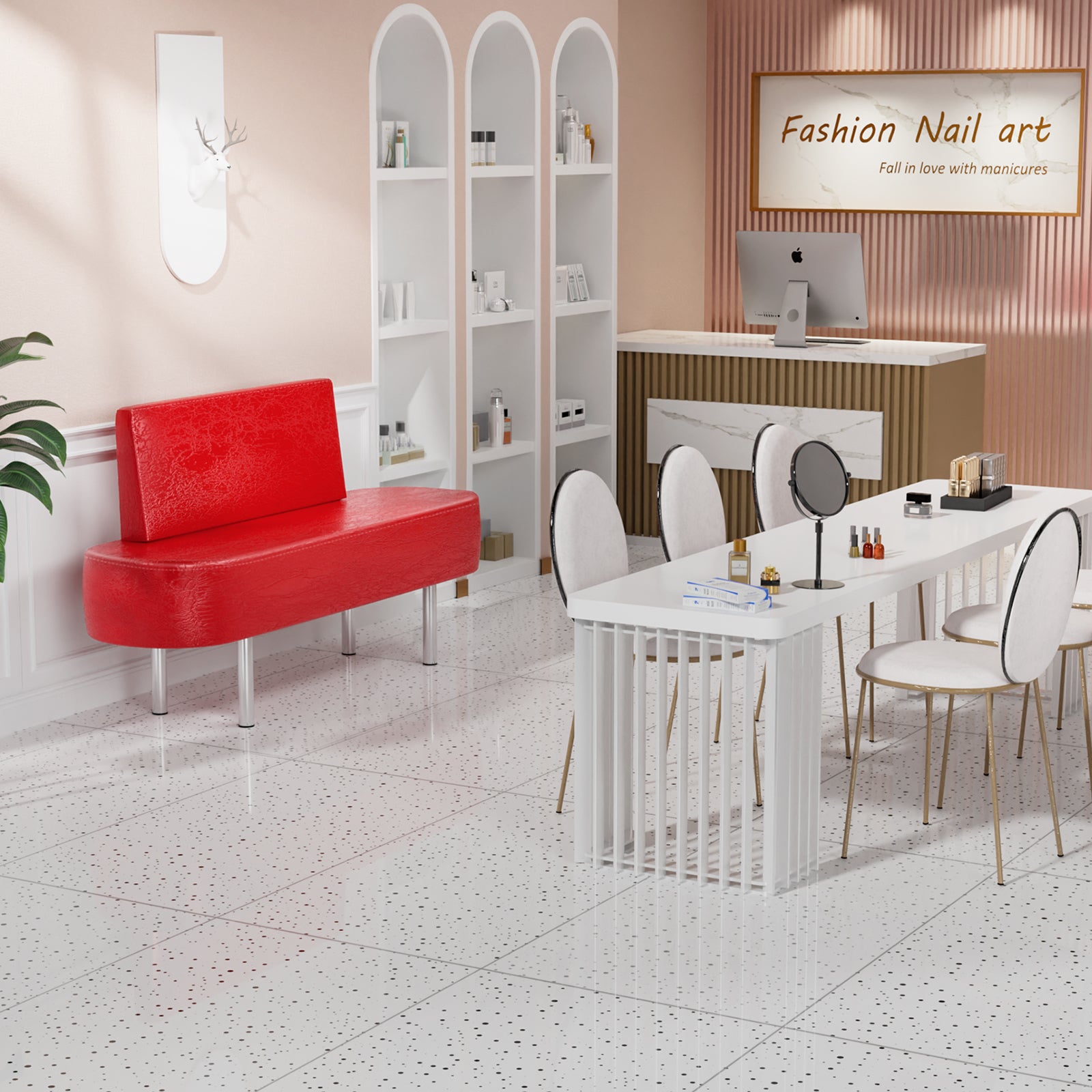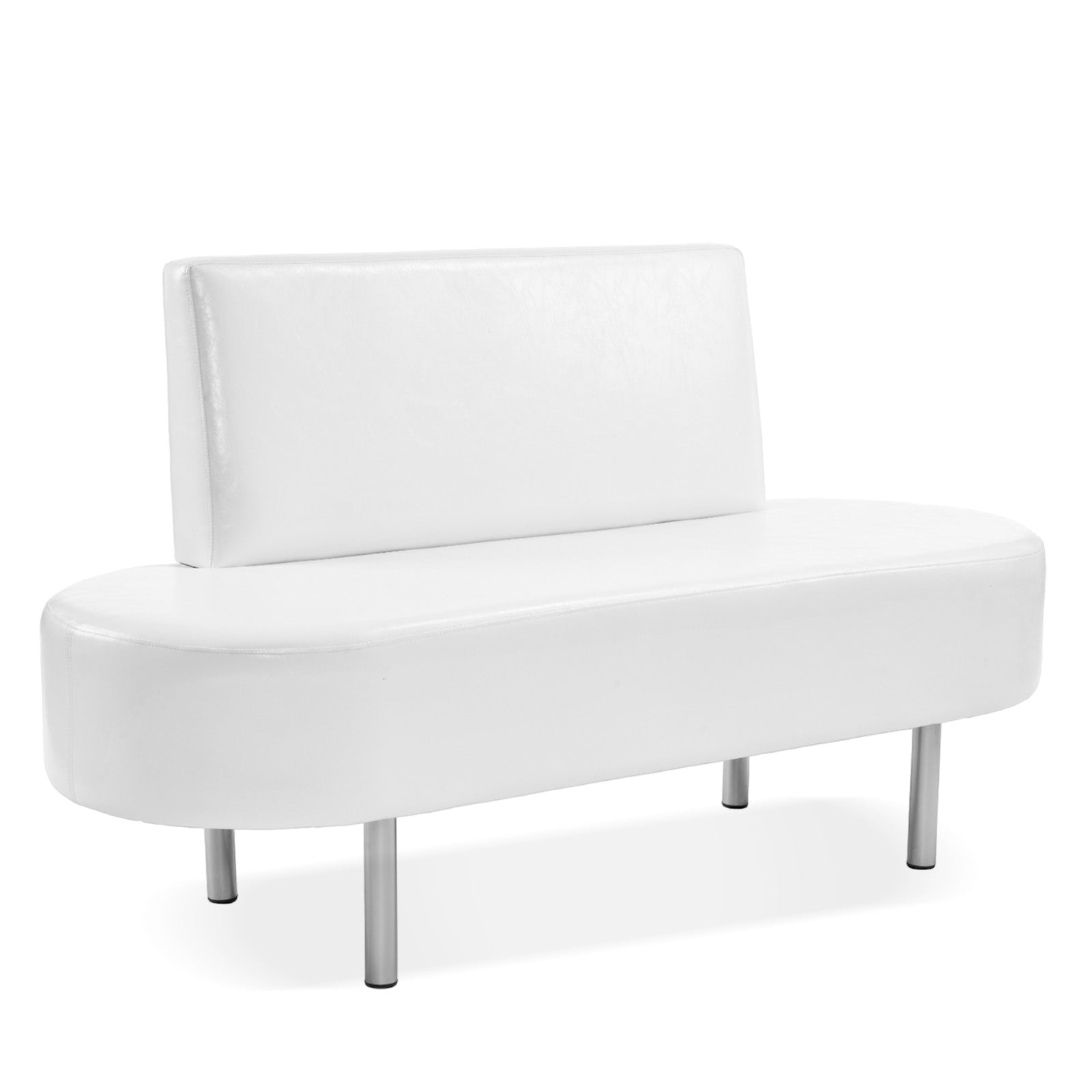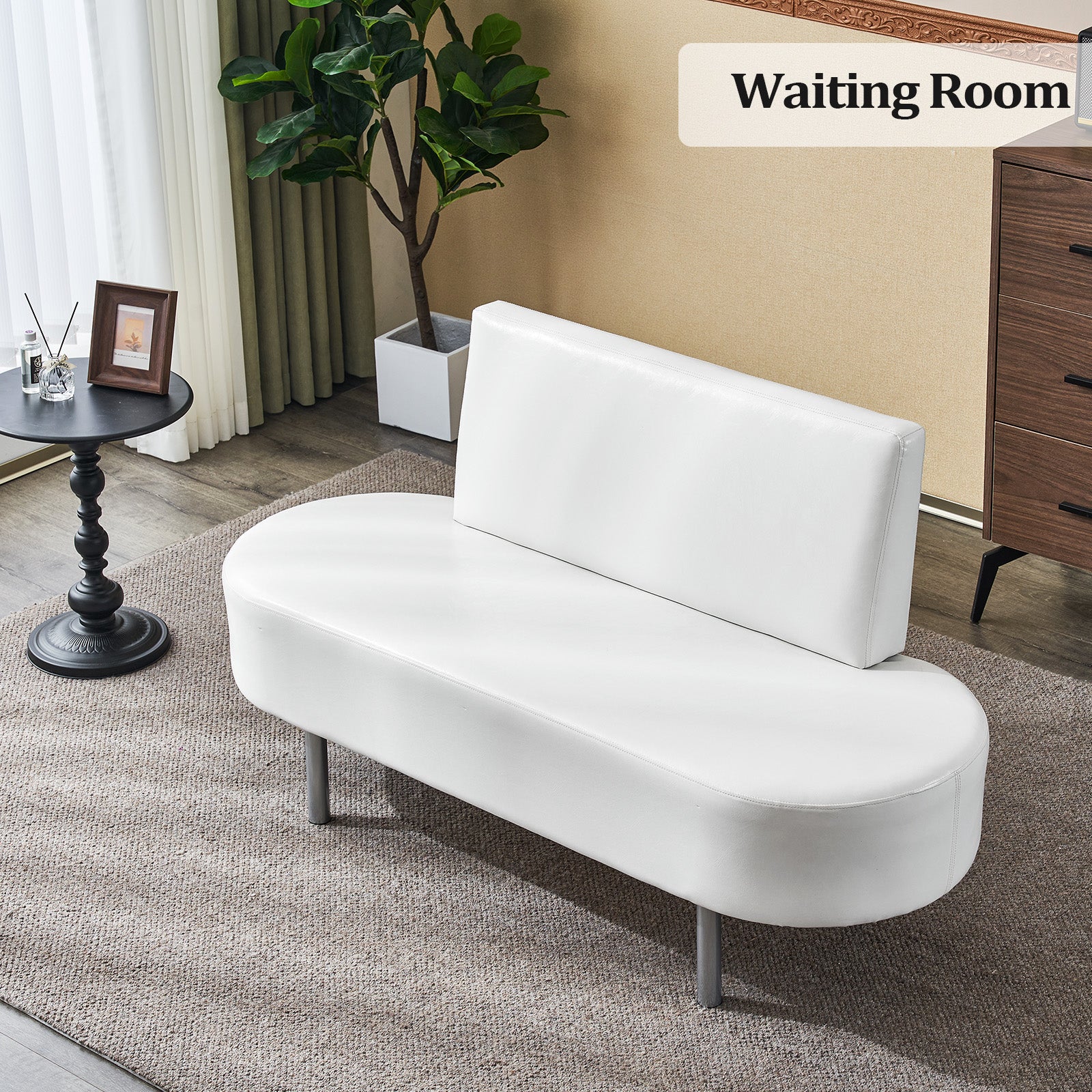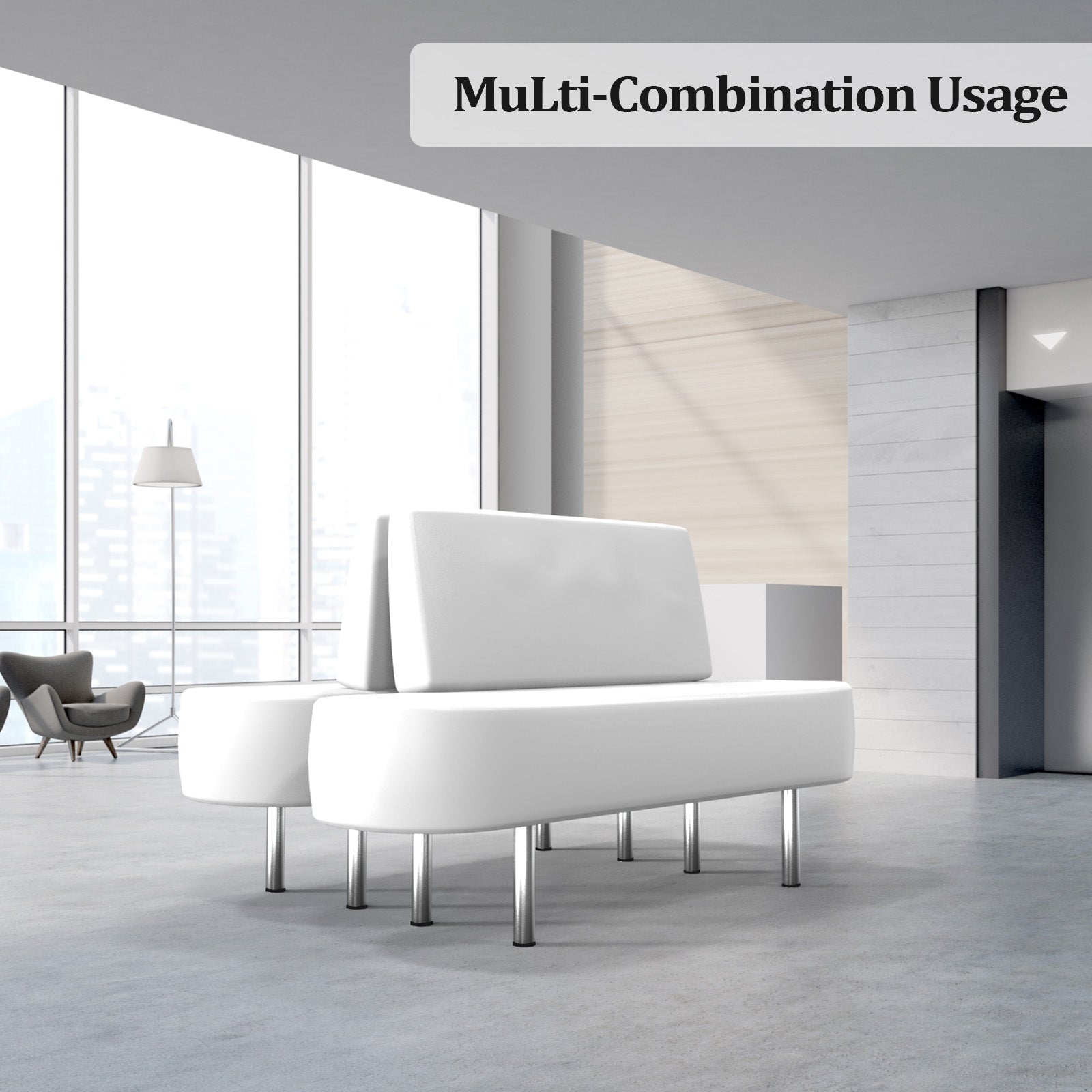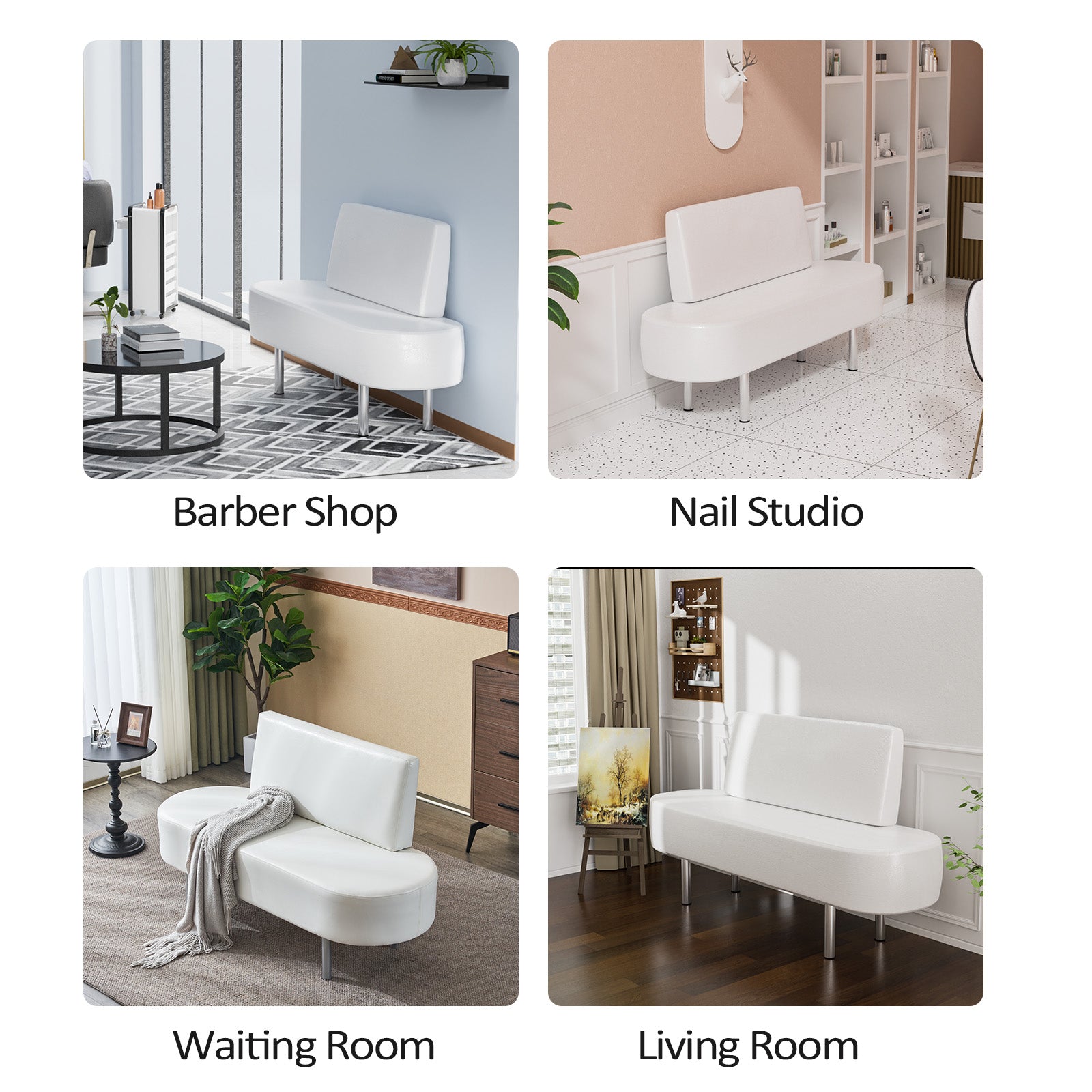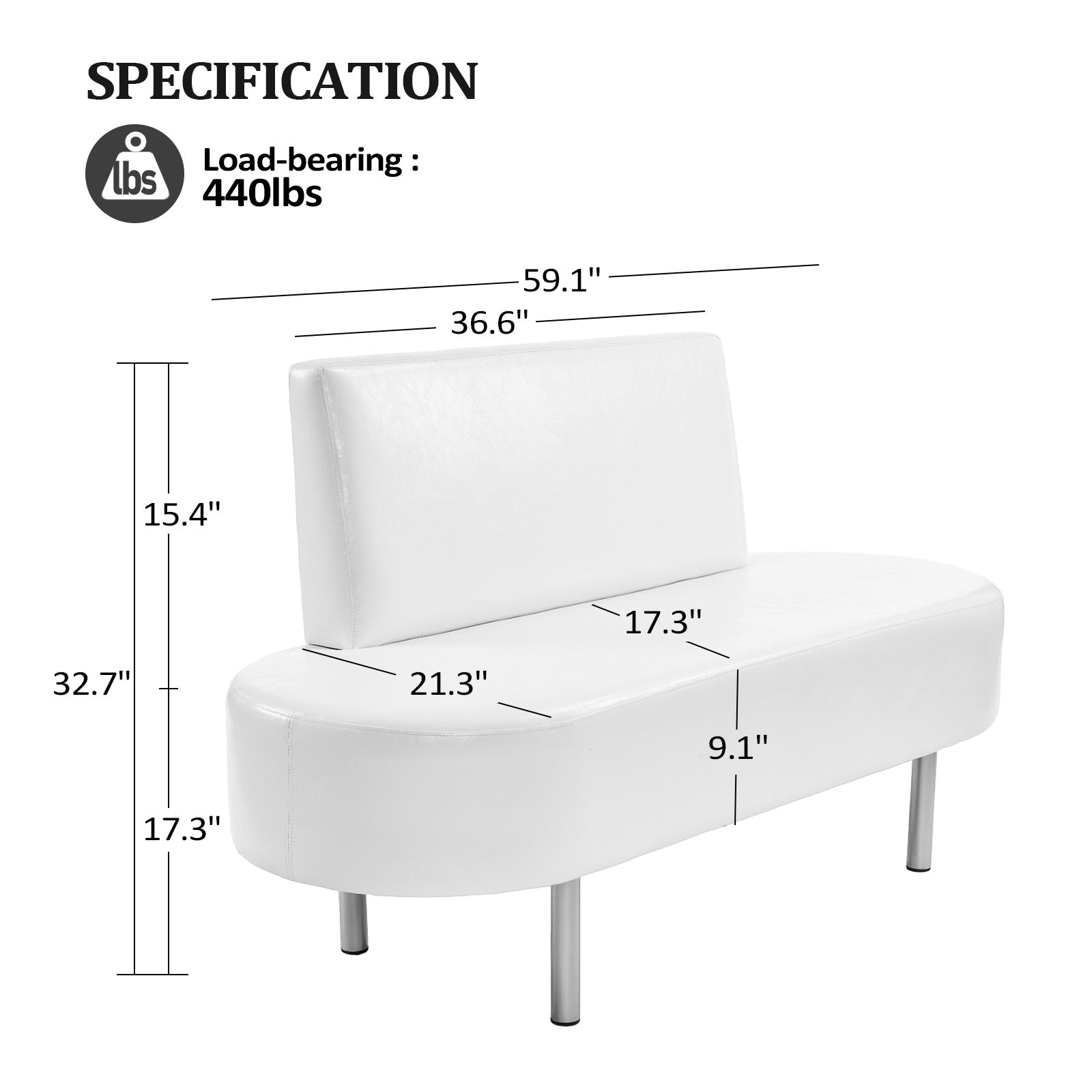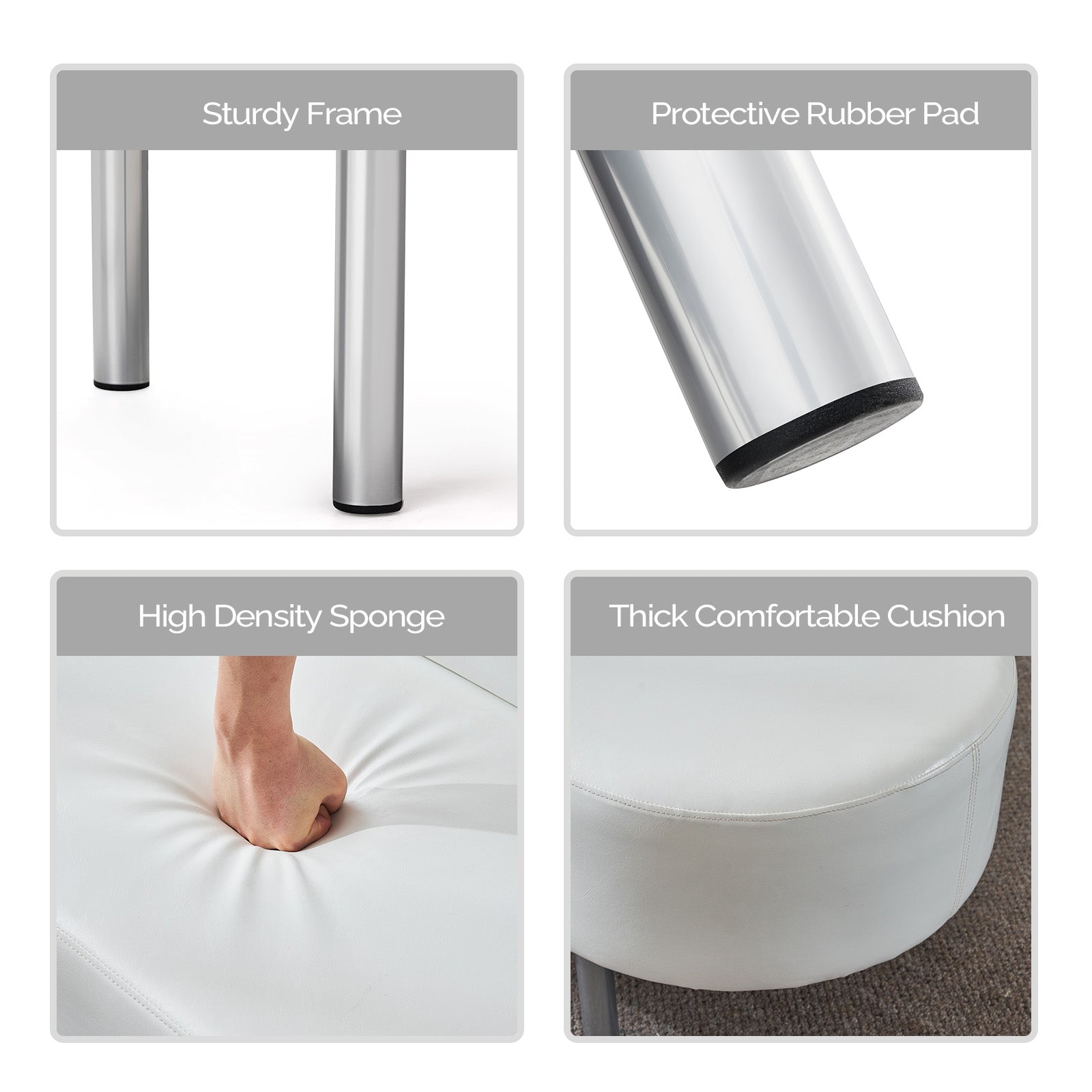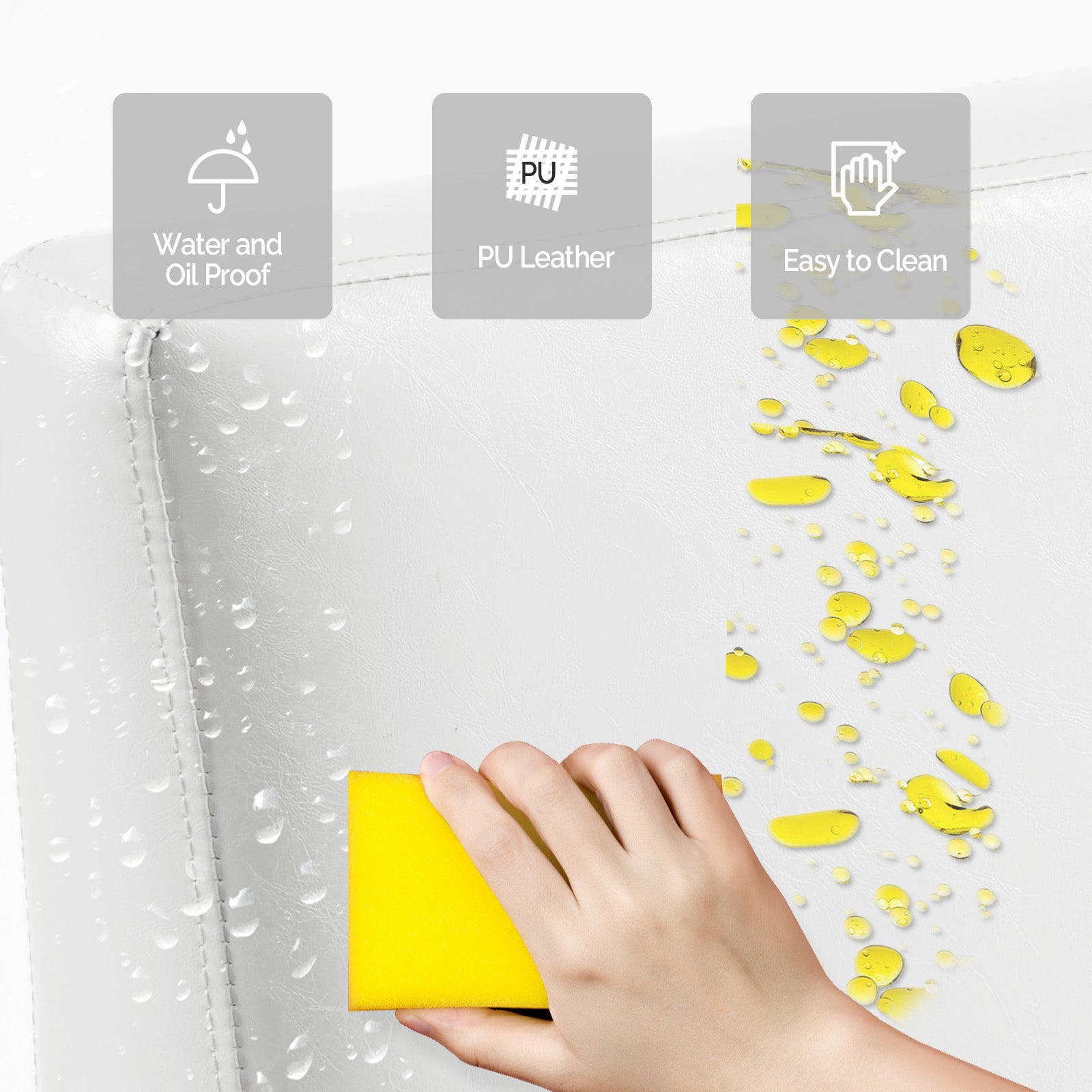 OmySalon Waiting Room Chairs with Backrest Reception Room Bench Salon Furniture Black/Red
Free Shipping - Usually Arrives in 5-7 Business Days
Features:
1.【Enhanced Comfort】- Constructed with high-density foam, this waiting room bench offers exceptional comfort for your guests while they wait. The backrest provides added support and helps relieve stress. The seat thickness measures 9", the bench length is 59.5", and the backrest length is 37".

2.【Sturdy Structure】- Designed with thickened iron legs, this bench provides excellent stability and reliable support for long-lasting use. It can comfortably accommodate up to 3 adults and has a maximum weight capacity of 440 lbs.

3.【Easy to Clean】- Covered in PU leather, the waiting room bench is easy to clean and maintain, even when placed in public spaces. Simply wipe away dust and dirt with a wet towel for effortless upkeep.

4.【Easy Assembly】- The package includes a detailed manual with step-by-step installation instructions. All necessary accessories are included, making the assembly process quick and straightforward. You can easily set up the waiting room bench following the provided instructions.

5.【Wide Application】- With its modern style, this bench is suitable for various settings, both commercial and residential. It can be placed in your living room, bedroom, dining room, office, guest room, lobby, RV, hotel, cafe, or medical spa salon.
OmySalon Waiting Room Bench with Backrest
The waiting room bench features a modern style that is suitable for various occasions, including commercial or home use. It can be placed in your living room, bedroom, RV, dining room, office, guest room, lobby, hotel, café, medical spa, or beauty salon. Its heavy-duty design ensures a maximum weight capacity of up to 440lbs. Additionally, it comes with extra thick seat cushions, providing both comfort and durability. With its comfortable and aesthetically pleasing design, this bench is made from high-quality materials that won't disappoint. Don't hesitate to give it a try!
What You Get:
1 x Waiting Room Bench
Color: Black

Material: PU leather, steel frame

Seat Length: 59"

Chair Size: 59.5"(W) x 21.3"(D) x 32.3"(H)

Thickness of Seat:9.1"

Maximum Weight Capacity:440LBS

Chair Weight:43.2LBS

Package Weight:48LBS

Looks great! Really nice piece.
Love the look of this bench! Fairly easy to assemble. A few issues, once I put the back rest on, it wasn't stable and moves a bit forward and back when you lean on and off of it. The legs were also not level so the bench shifts weight slightly depending on where you sit. Doesn't shift as much when on carpet.
#TouchOfClass⚜️
These lovely & well-constructed red seating pieces add some "pop" to our freshly painted multipurpose area @The Church!!! Adult & Kid Friendly!!!❤️❤️❤️
Great product but arrived
Super sturdy and comfortable.
Great buy!
As described...actually looks better then photos