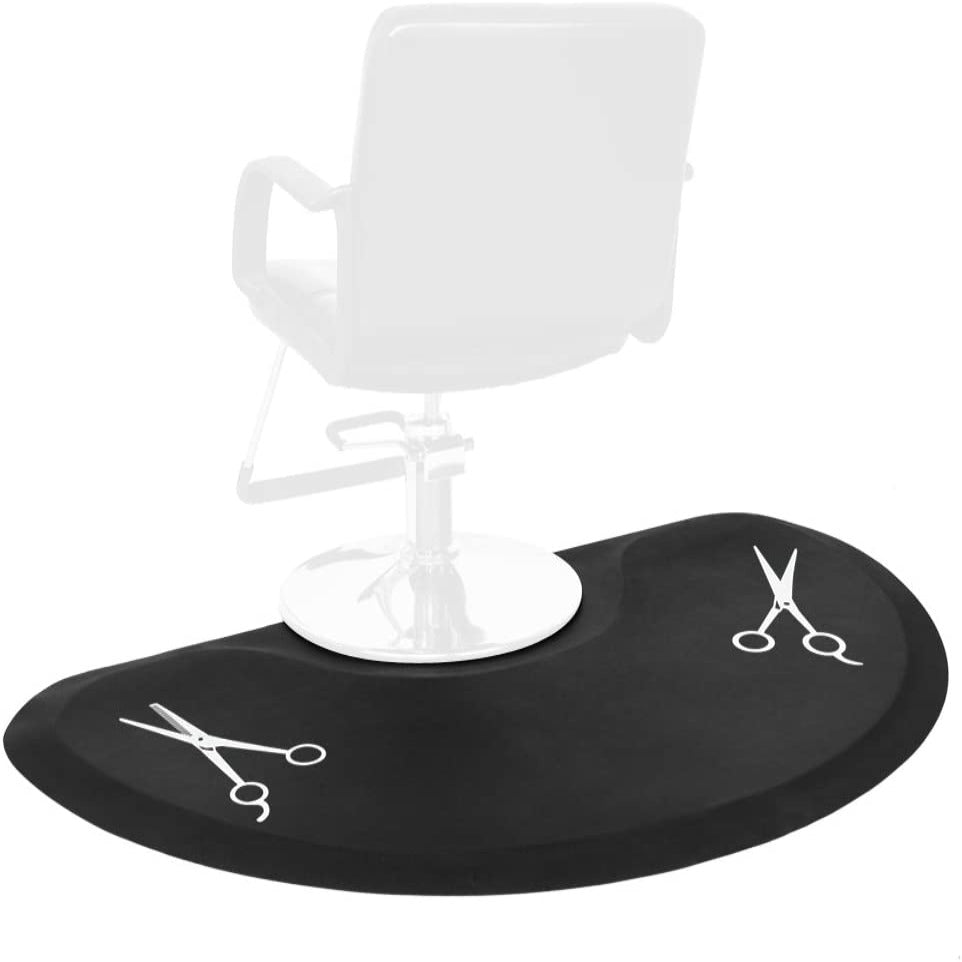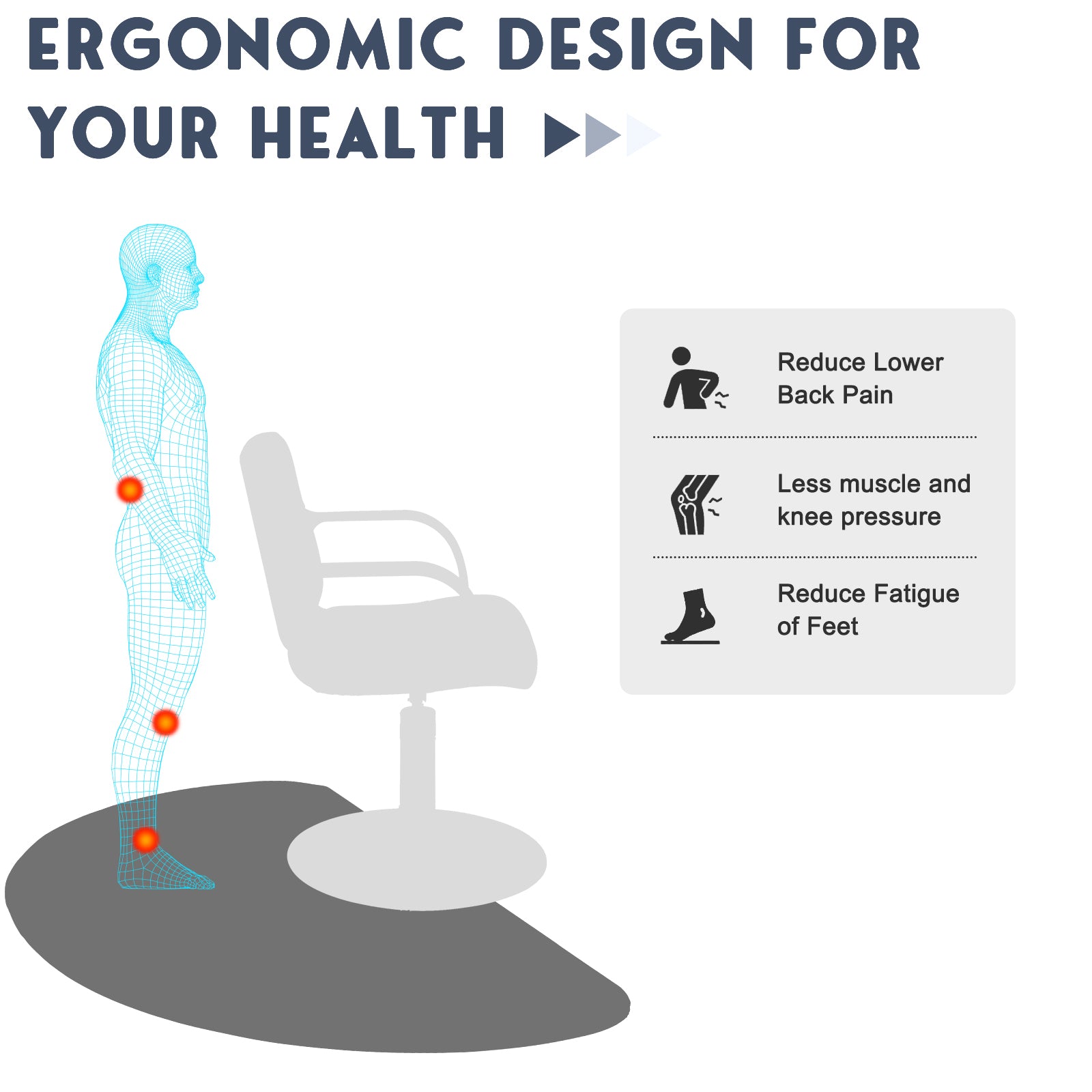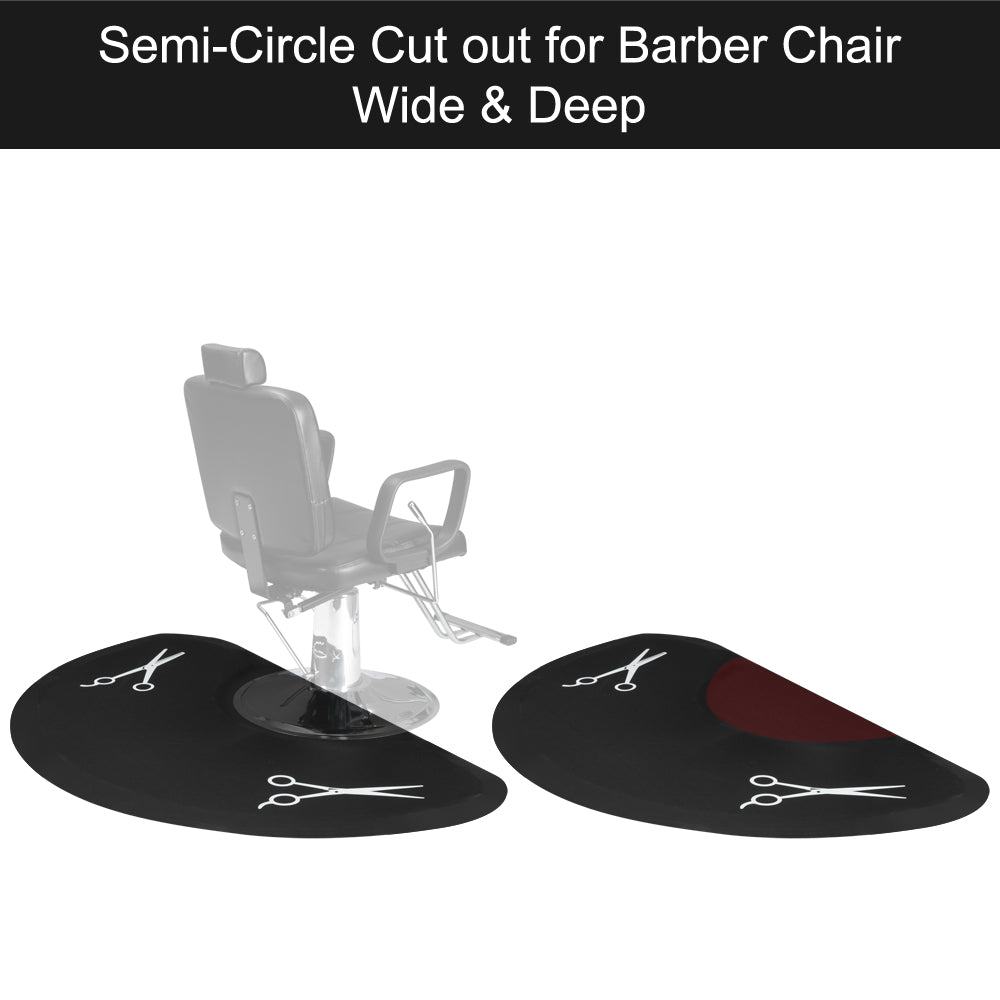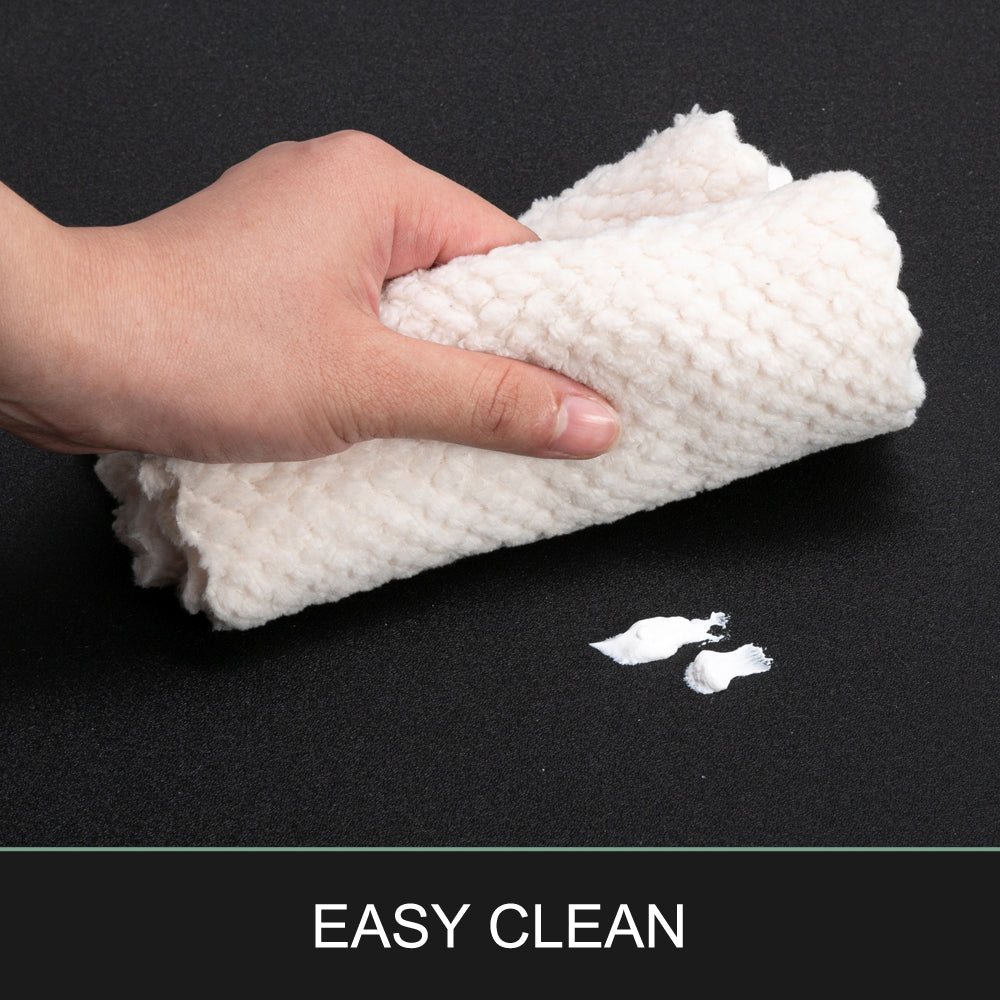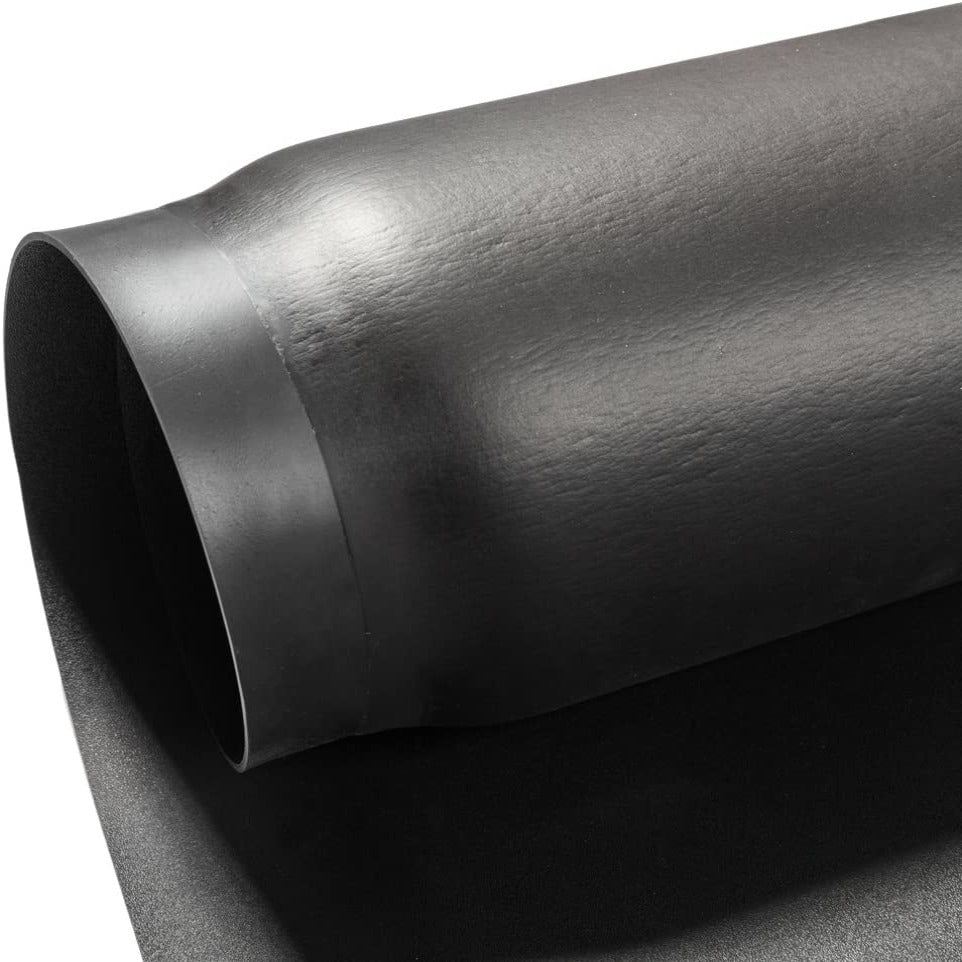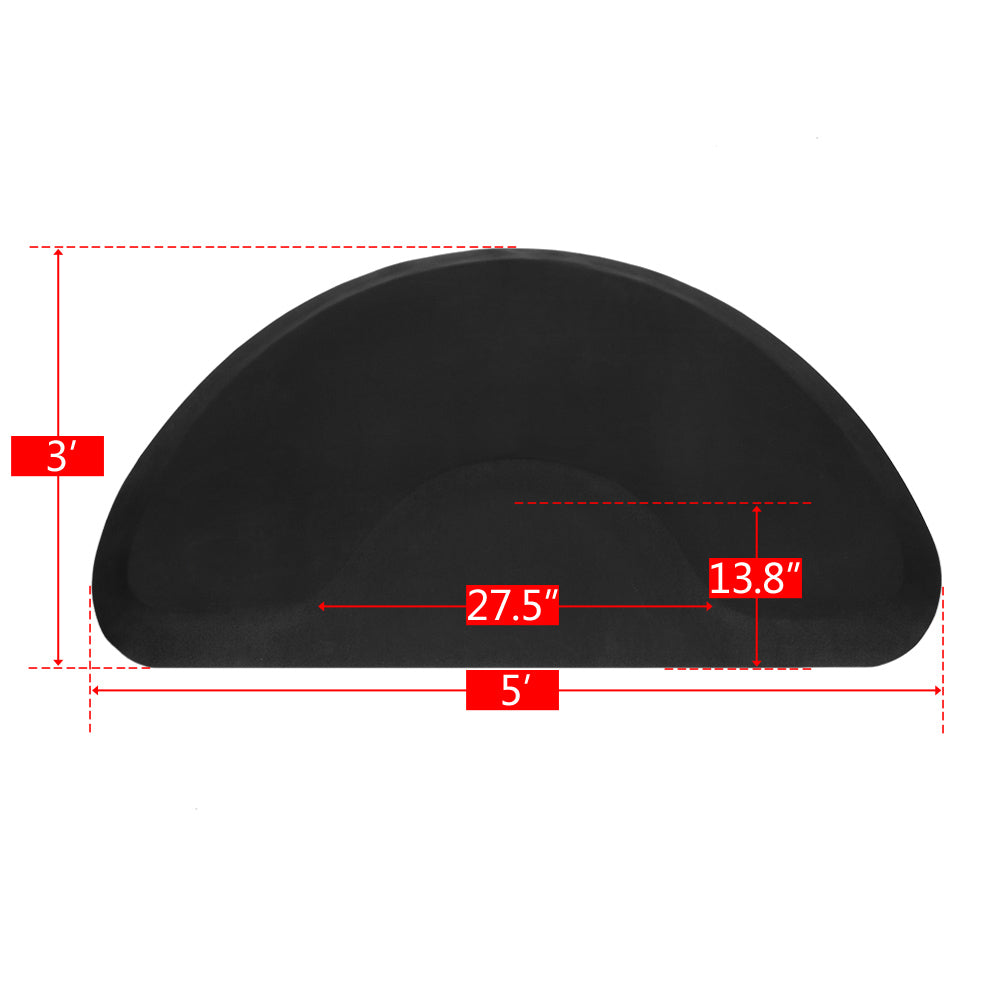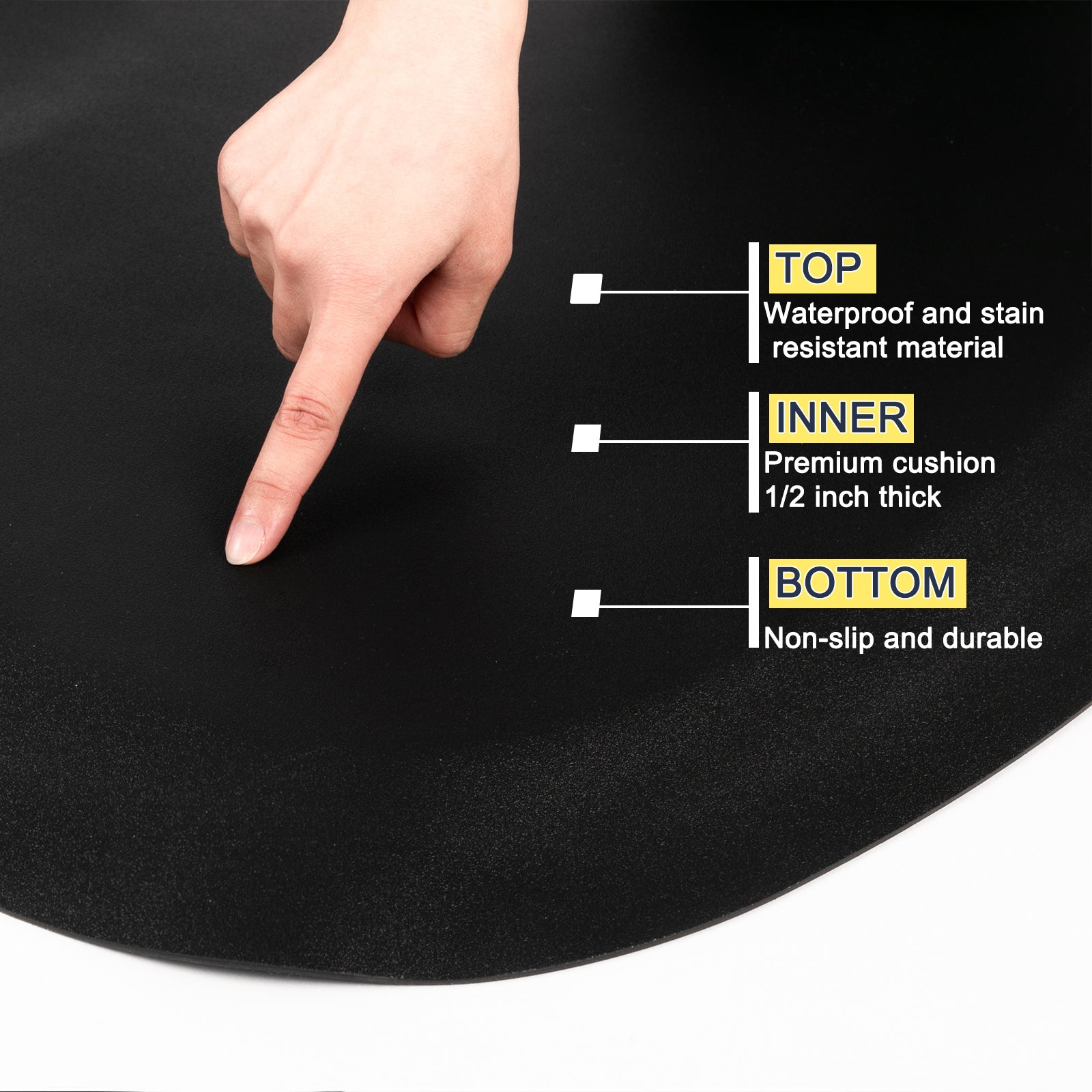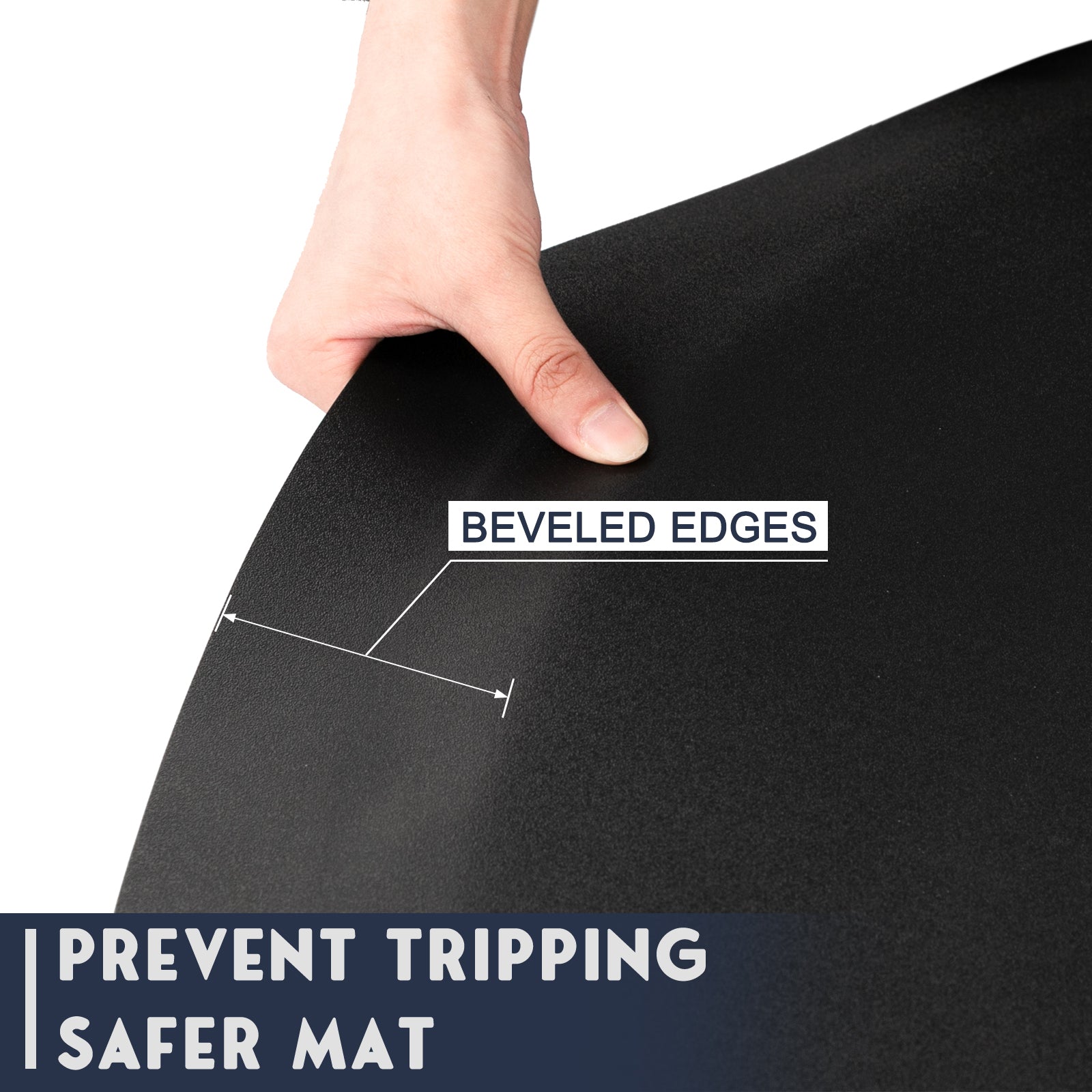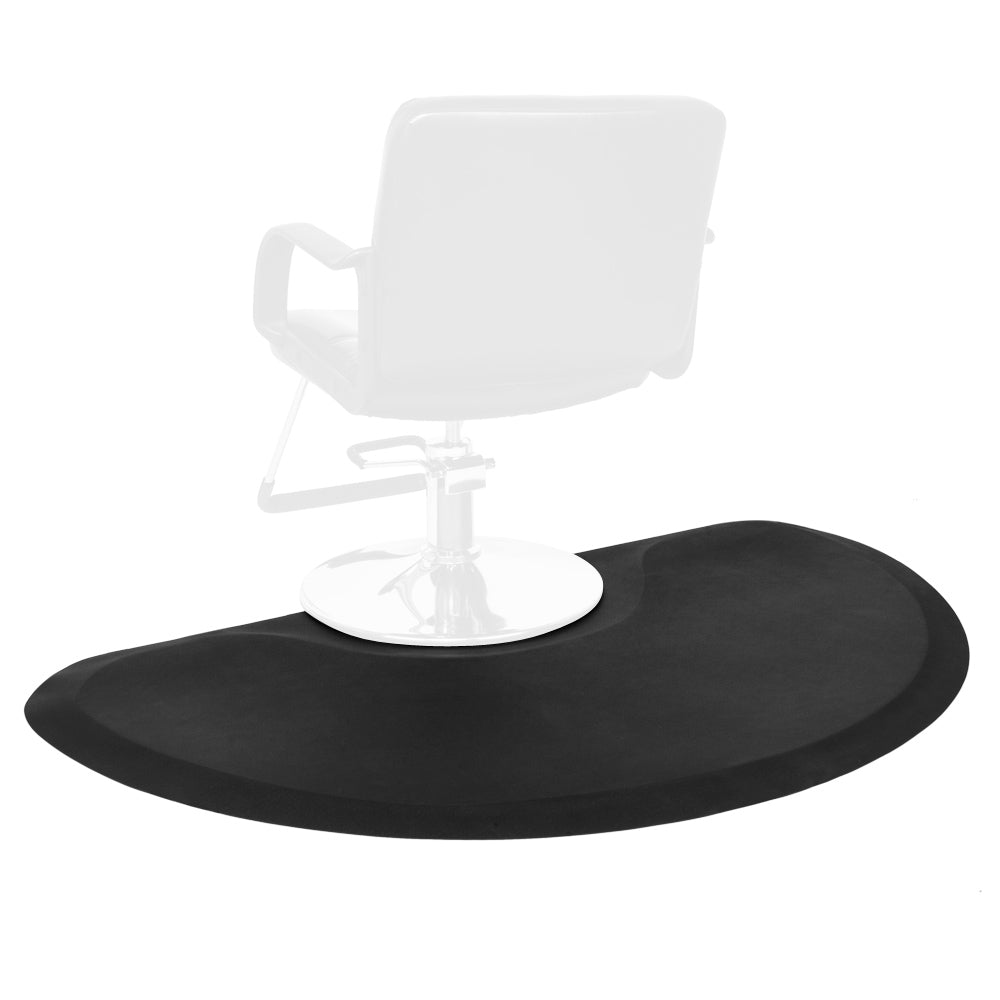 OmySalon 3' x 5' Salon Anti Fatigue Mat Circular Barber Mat for Hair Stylist Standing 1/2'' Thick
Free Shipping - Usually Arrives in 5-7 Business Days
Color:
Black with Scissors
Introduction:
Anti-fatigue mat helps prevent bodily discomfort that results from standing for long time on hard surface. Engineered with PVC Rubberized Fabric & PU Foamed Bottom, the anti-fatigue floor mat reduce the pressure on your feet ,lower back, and joints while doing hair cutting or coloring.
Features:
1.3 feet by 5 feet:  You don't have to worry about stepping off the edge as working around client in the chair.
2.1/2 inch thick :  Not too thick, just enough. Cushioned mat under feet to relieve pressure on feet and back. Easy for beauty cart to move around.
3.Water proof :  PVC surface is water proof, suitable for barber daily use.
4.Easy cleaning:  Clean with wipe cloth or vacuum.
5.A must for hairstylist:  This anti fatigue mat is designed for barber who stand on feet for a long time and makes a huge difference on a busy salon day. Real relief on your feet!
What you get:
1x Mats
Great mat!!
Love my mat. Great reliefs from tired and achy feet
Cute
Love it not super soft but still a good mat
one product missing . Please check my order and send . Love the product
The media could not be loaded. ??I love it the size is amazing and very comfortable . Please make sure to check your packages cause I am missing a mat
Worth it, Good value option
This mat has a decent thickness to the mat. Helped tremendously with back pain. For this price you can't beat it.

The transition from foam to edge does leave a tiny dip but the vinyl extends another few inches so it's not a trip hazard. Overall happy with this purchase and it's cute too.
Relief
Love the comfort and the look. Good quality..easy clean.