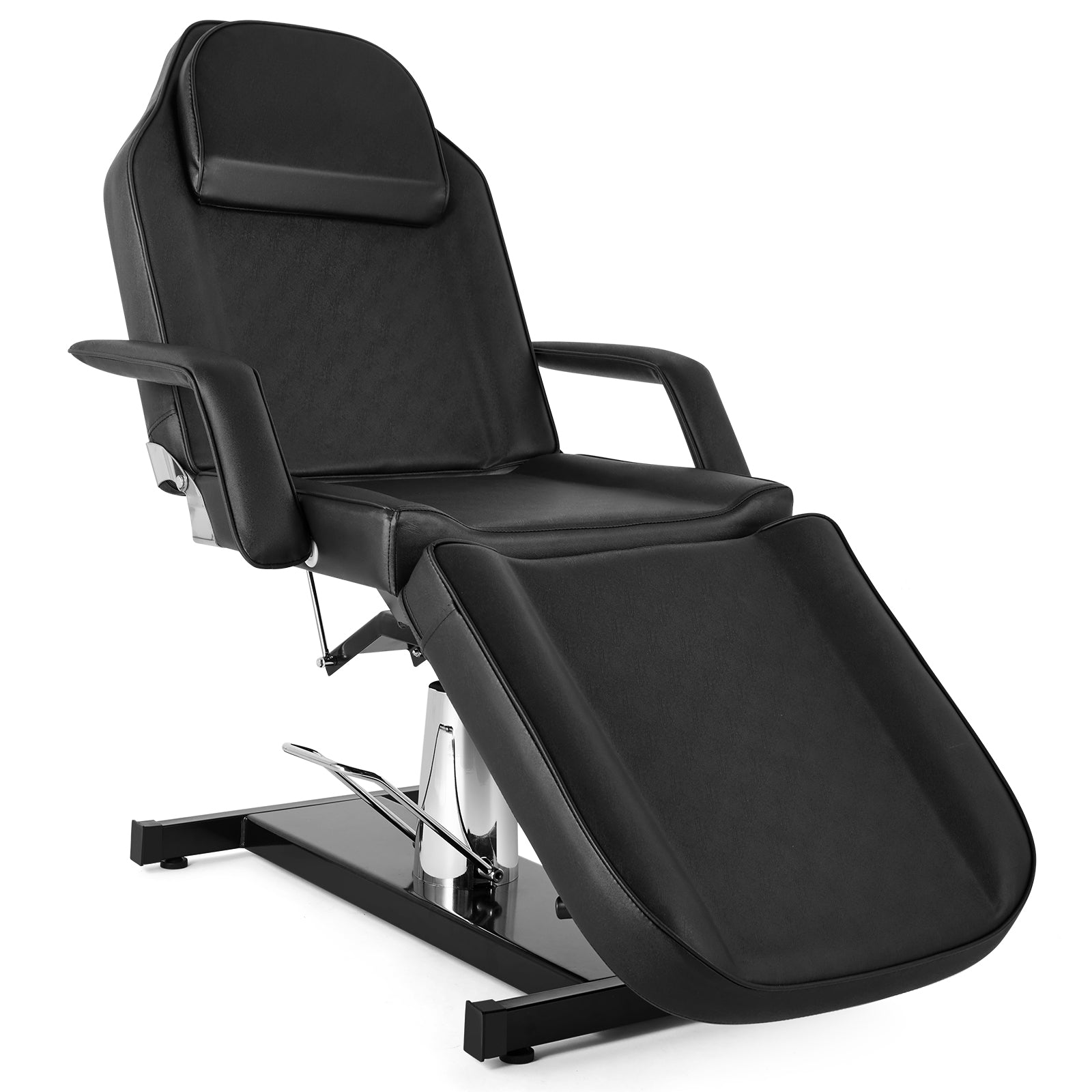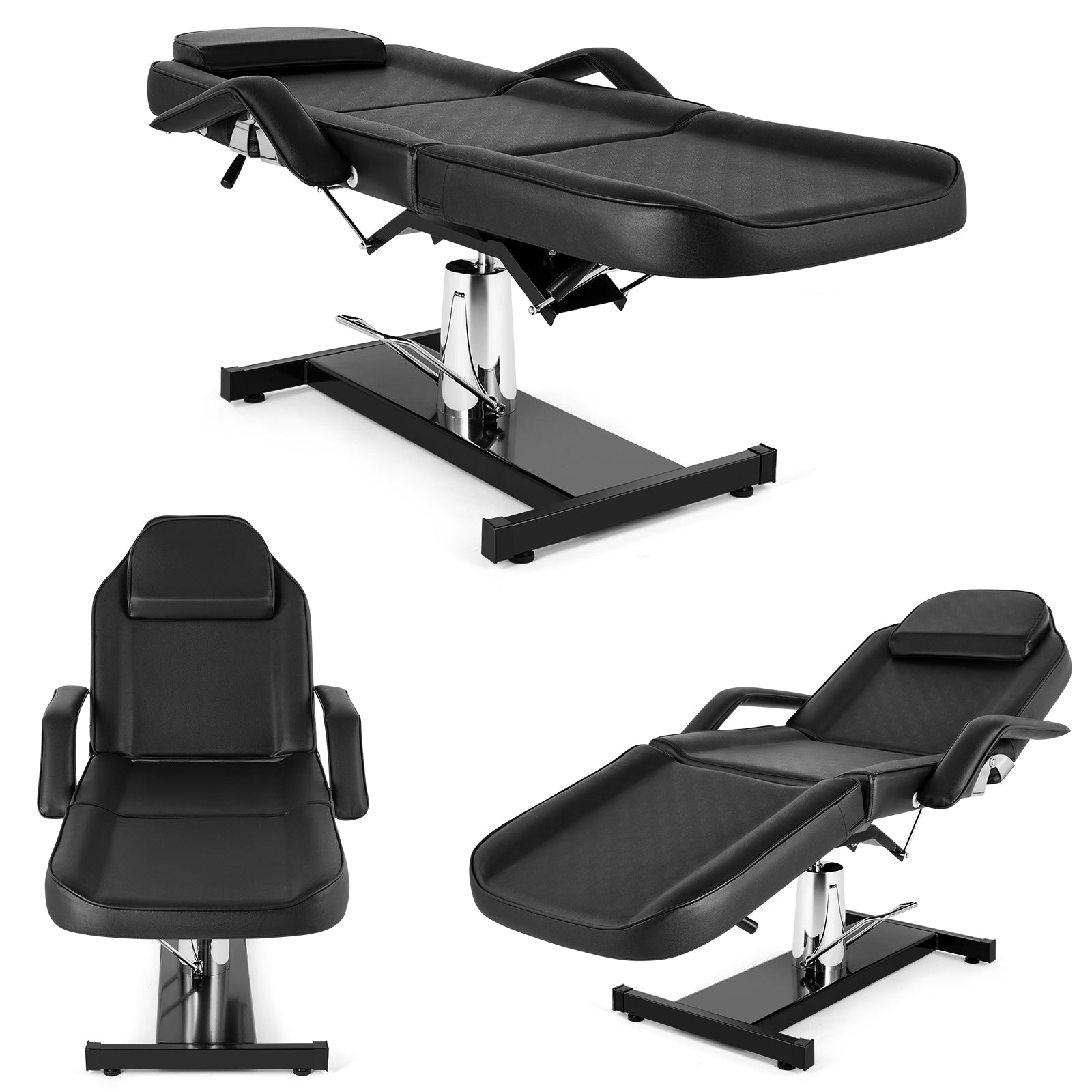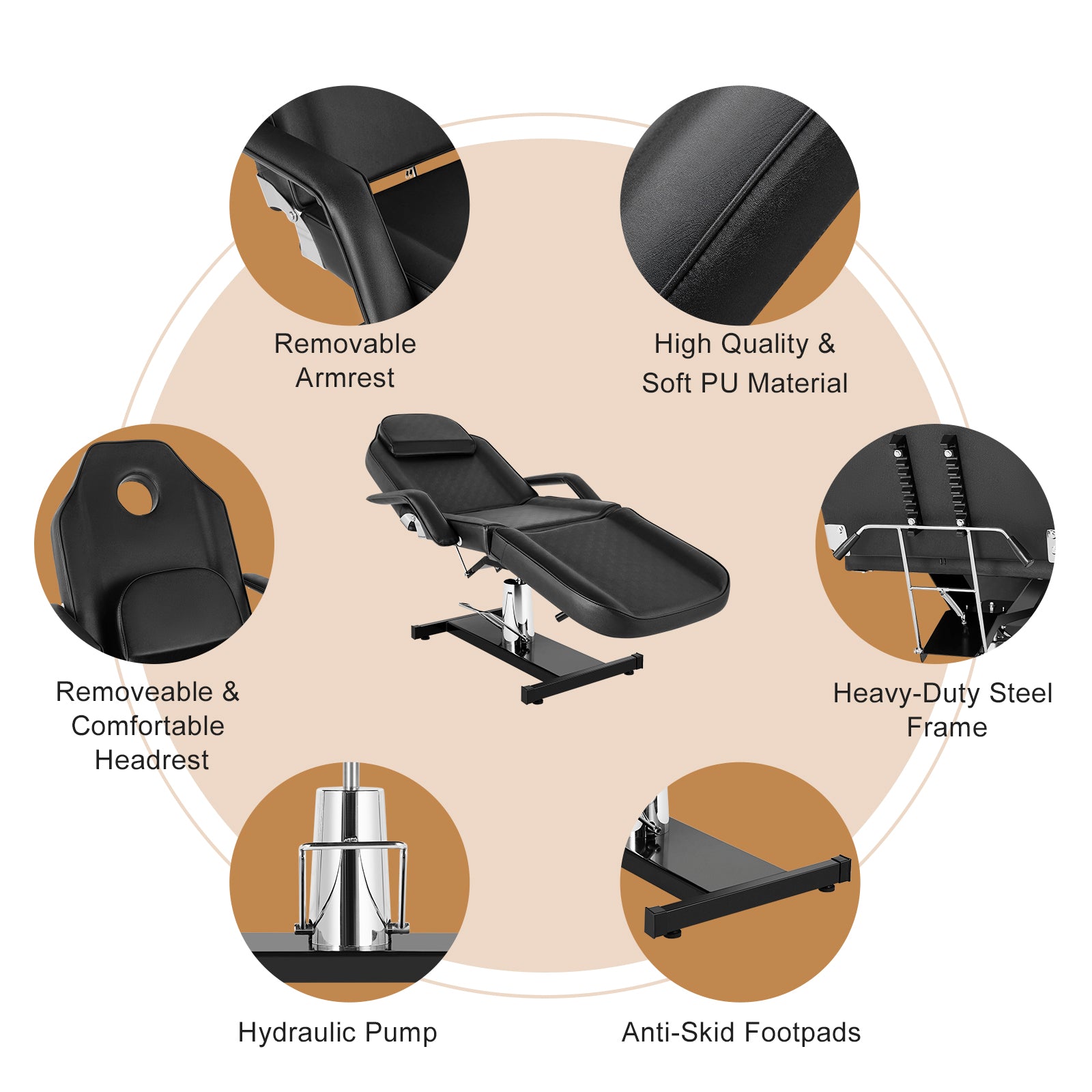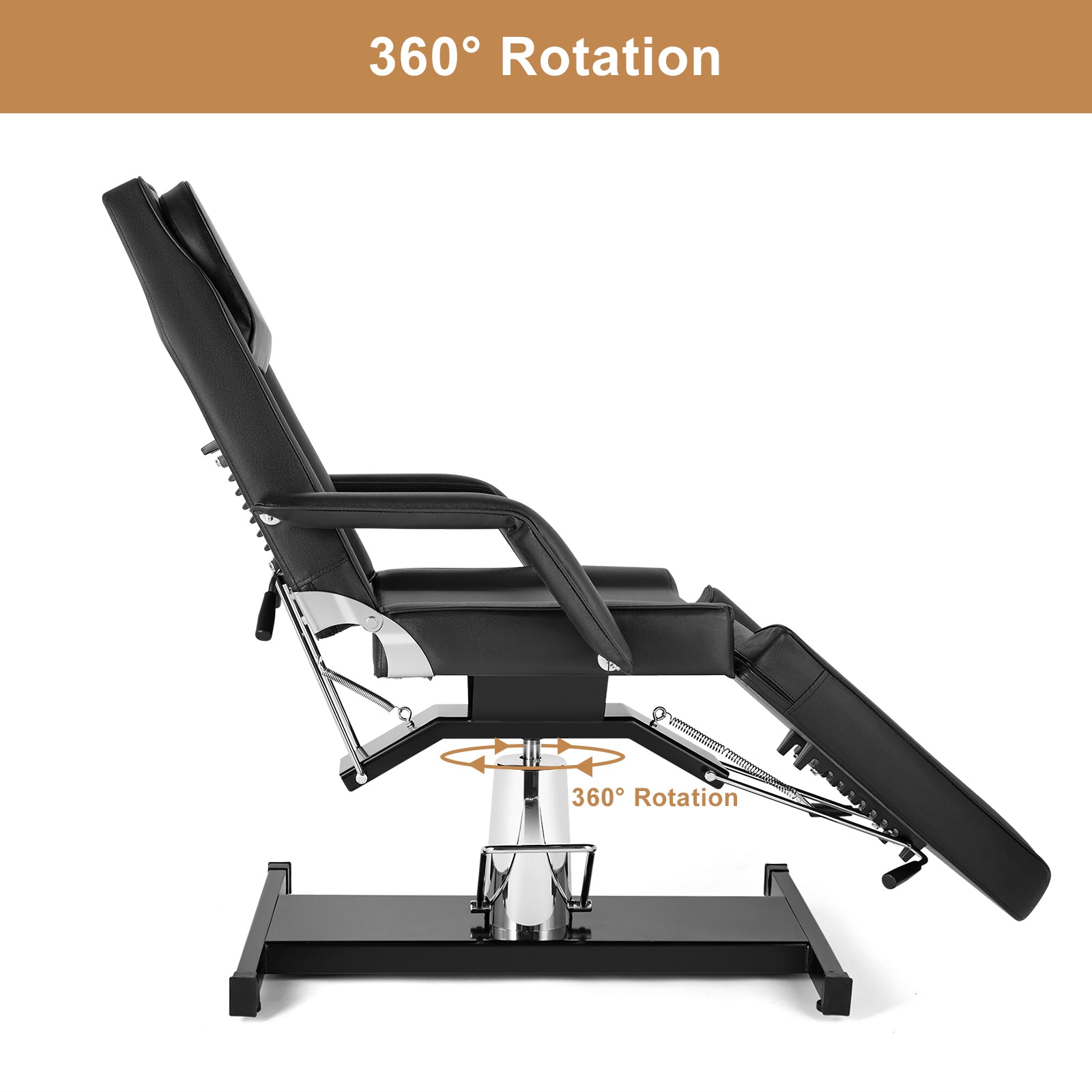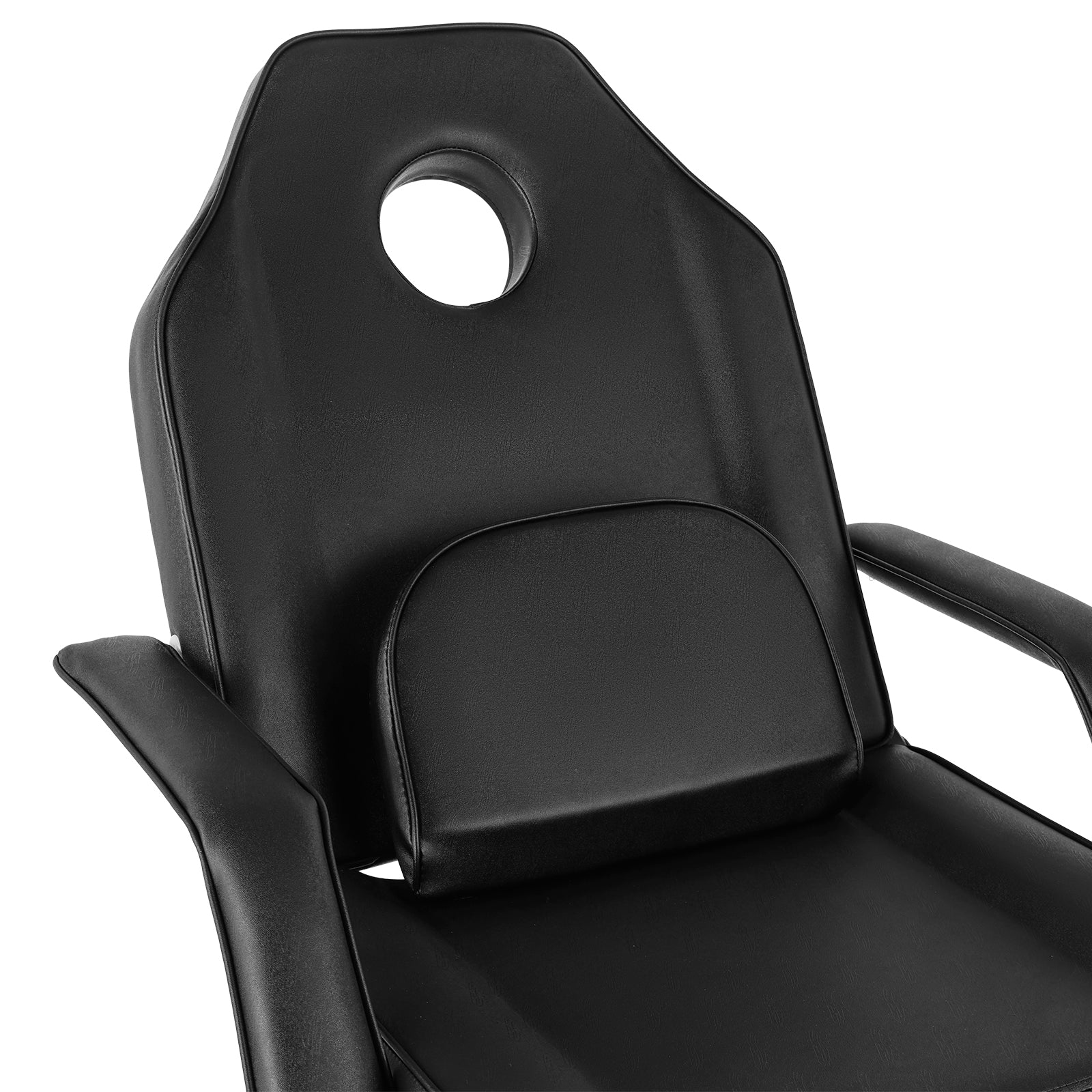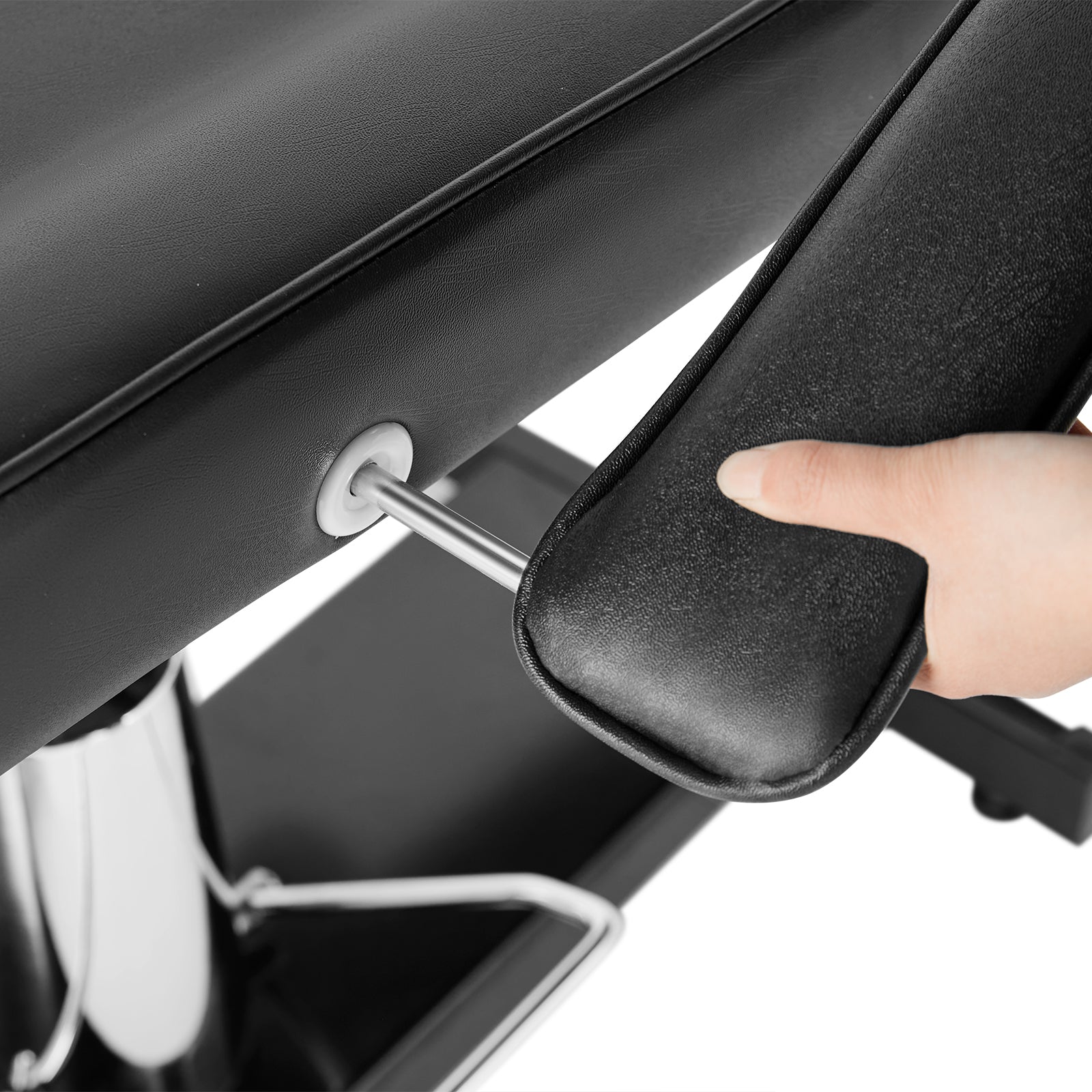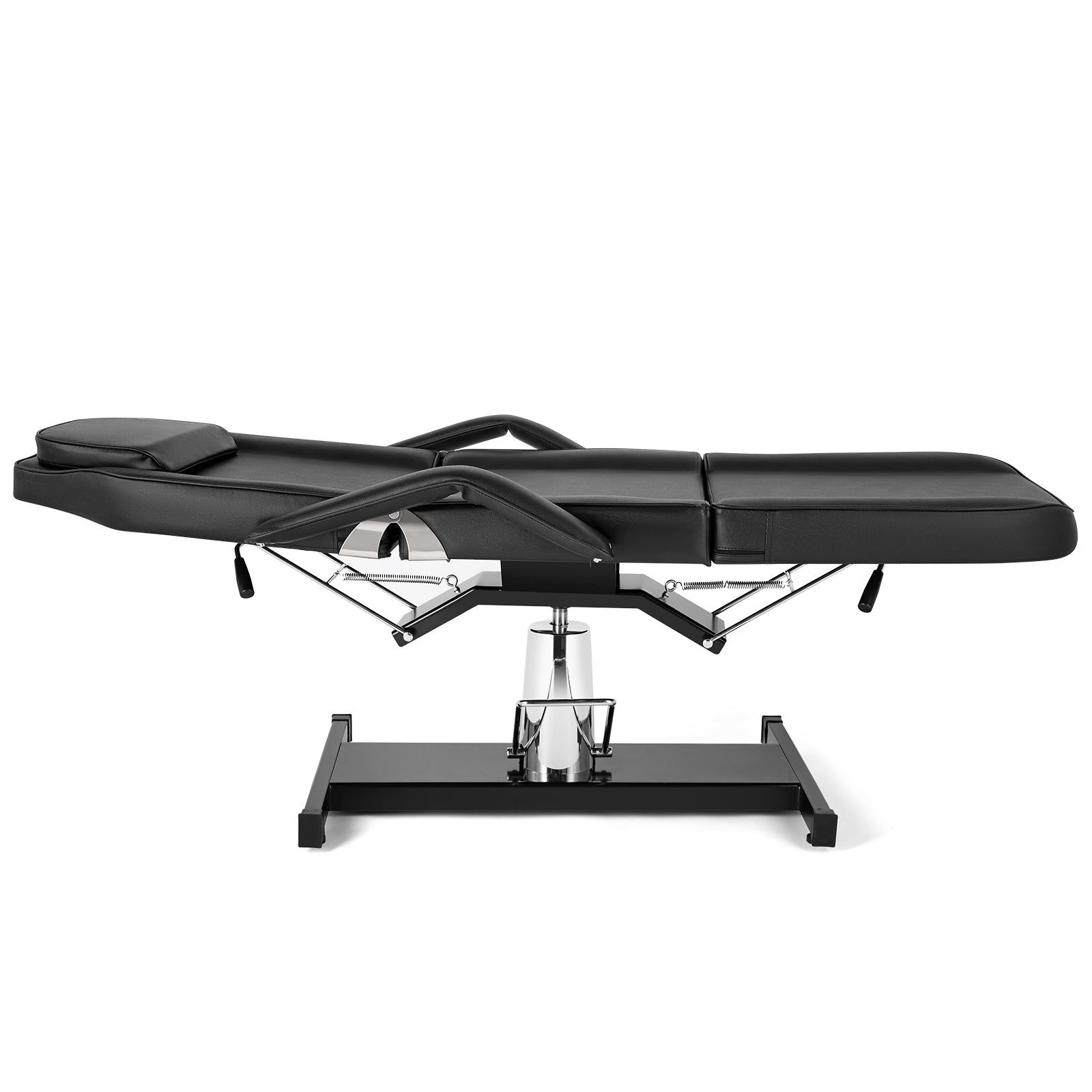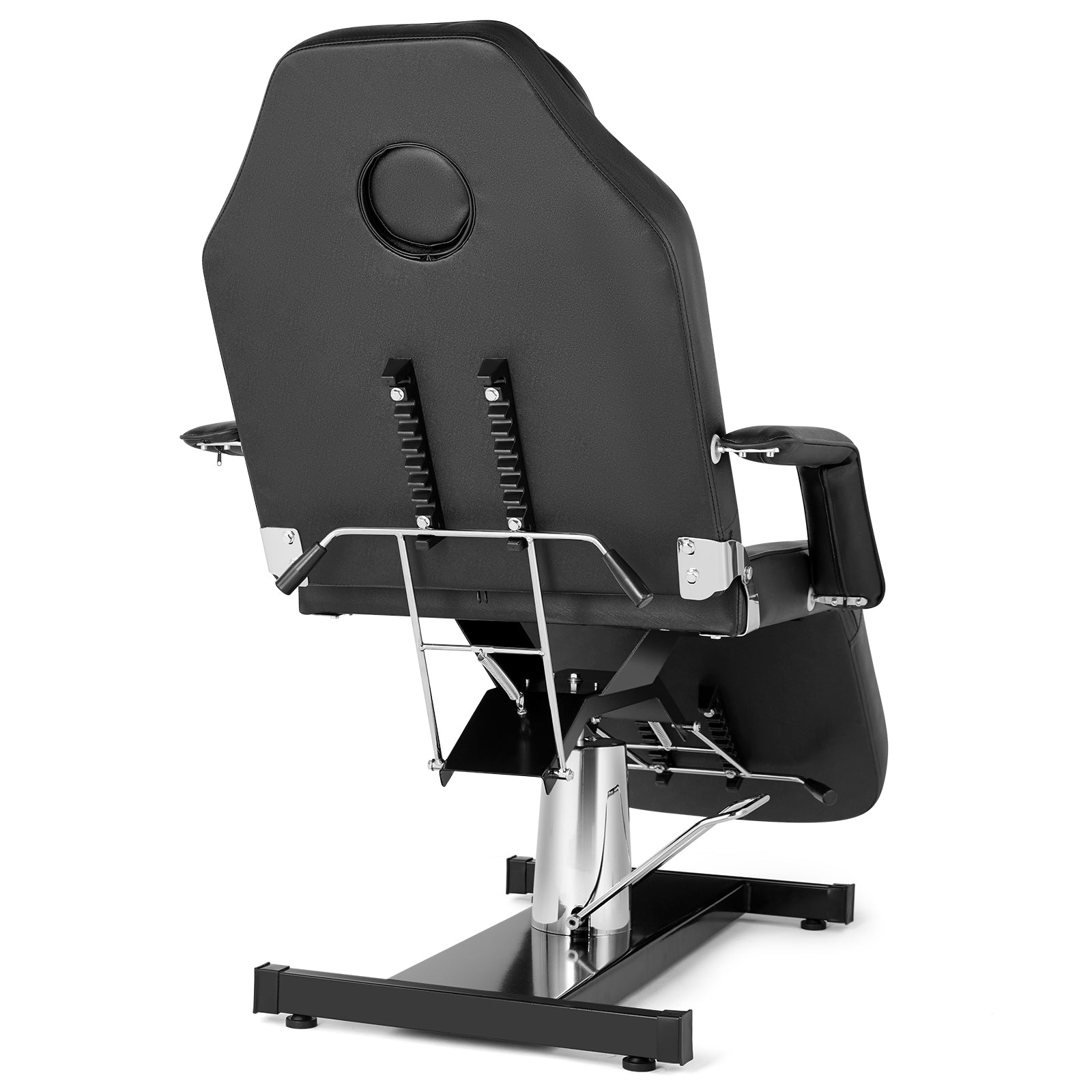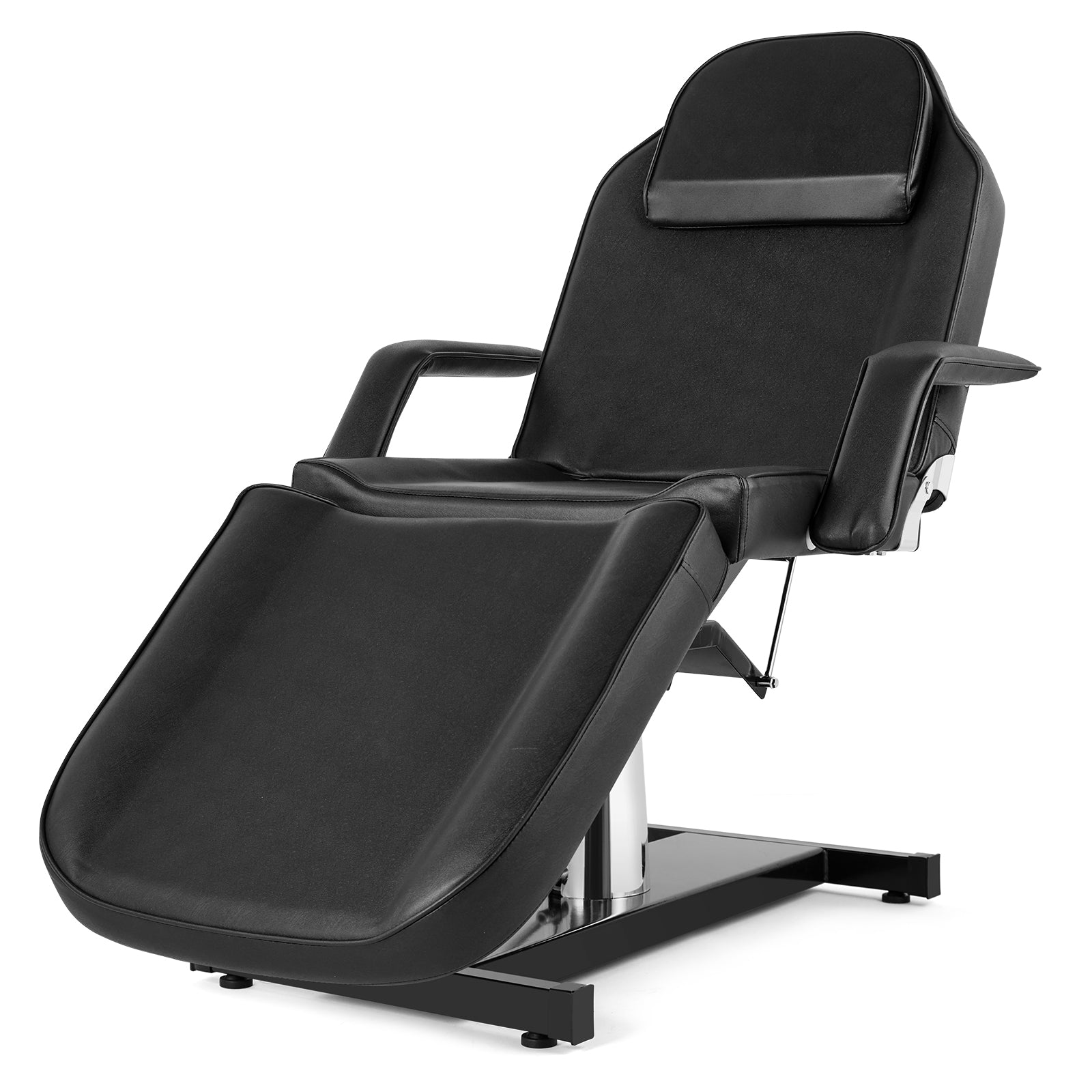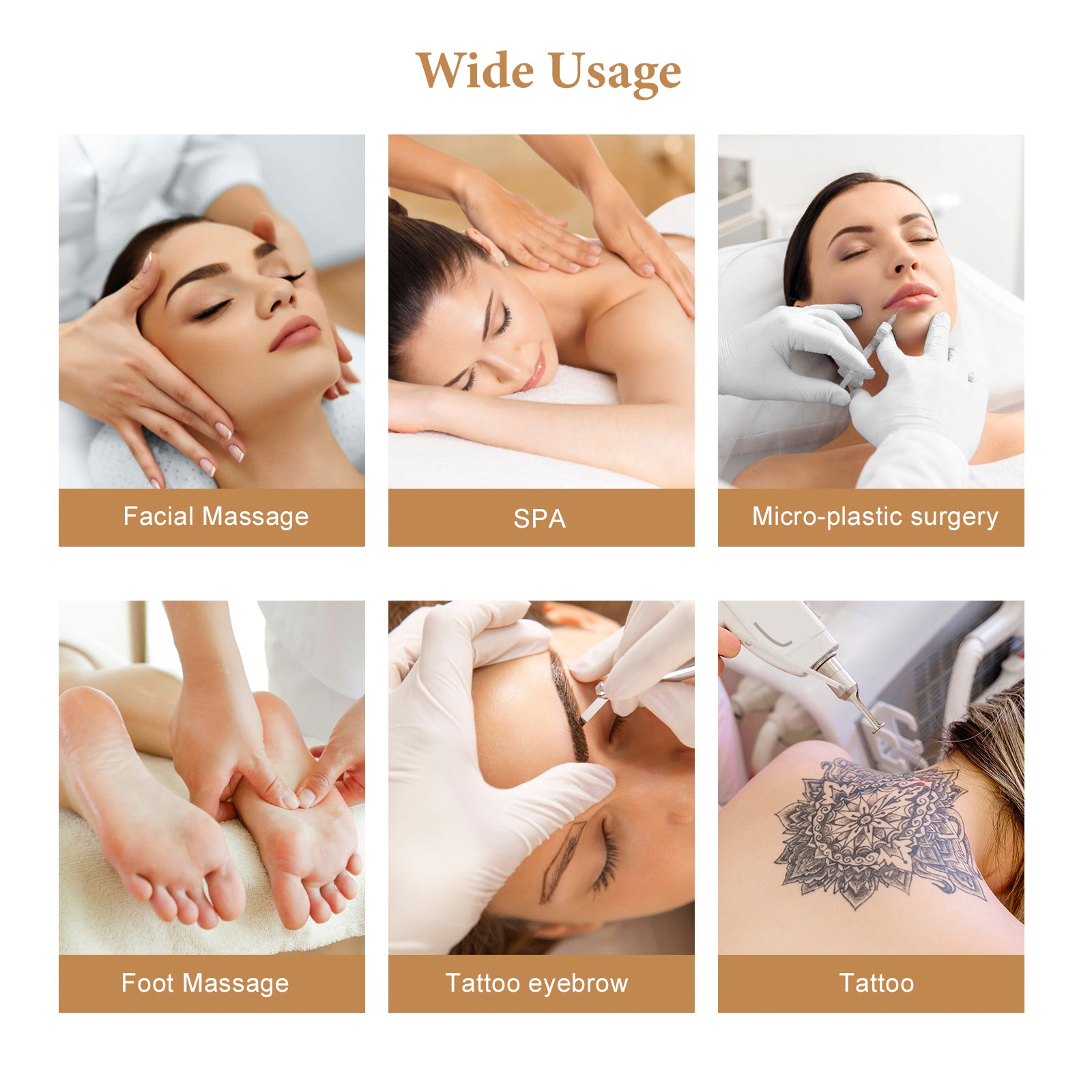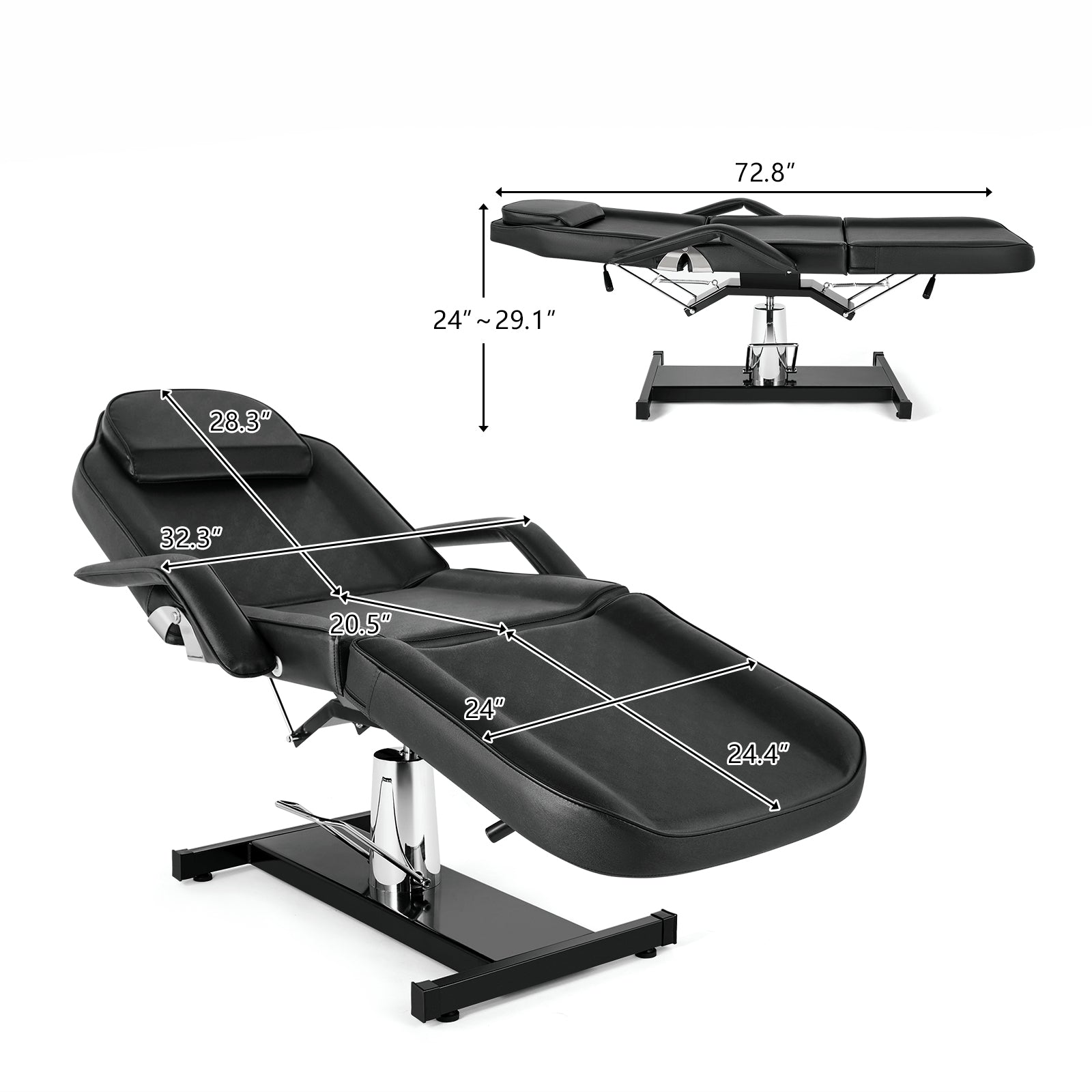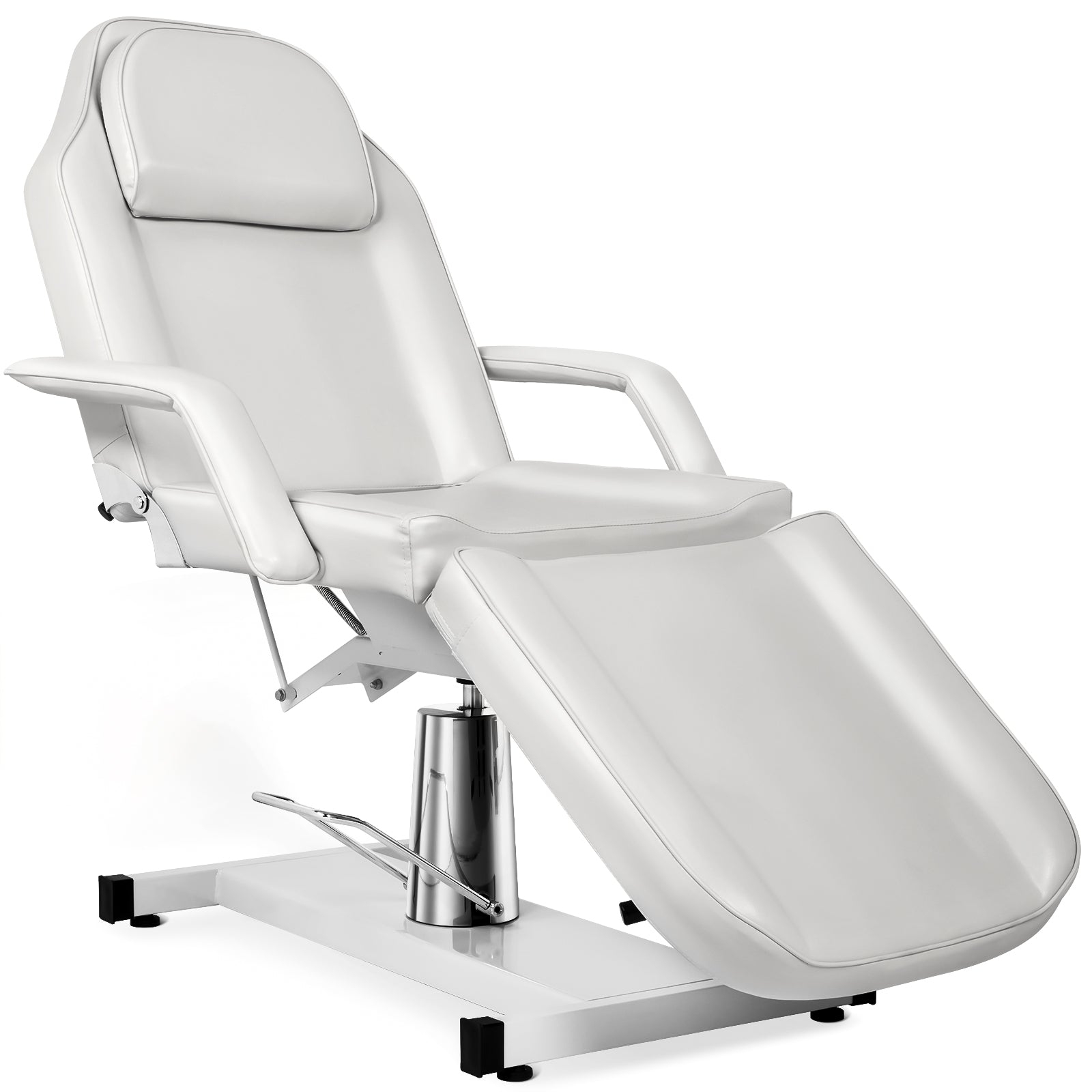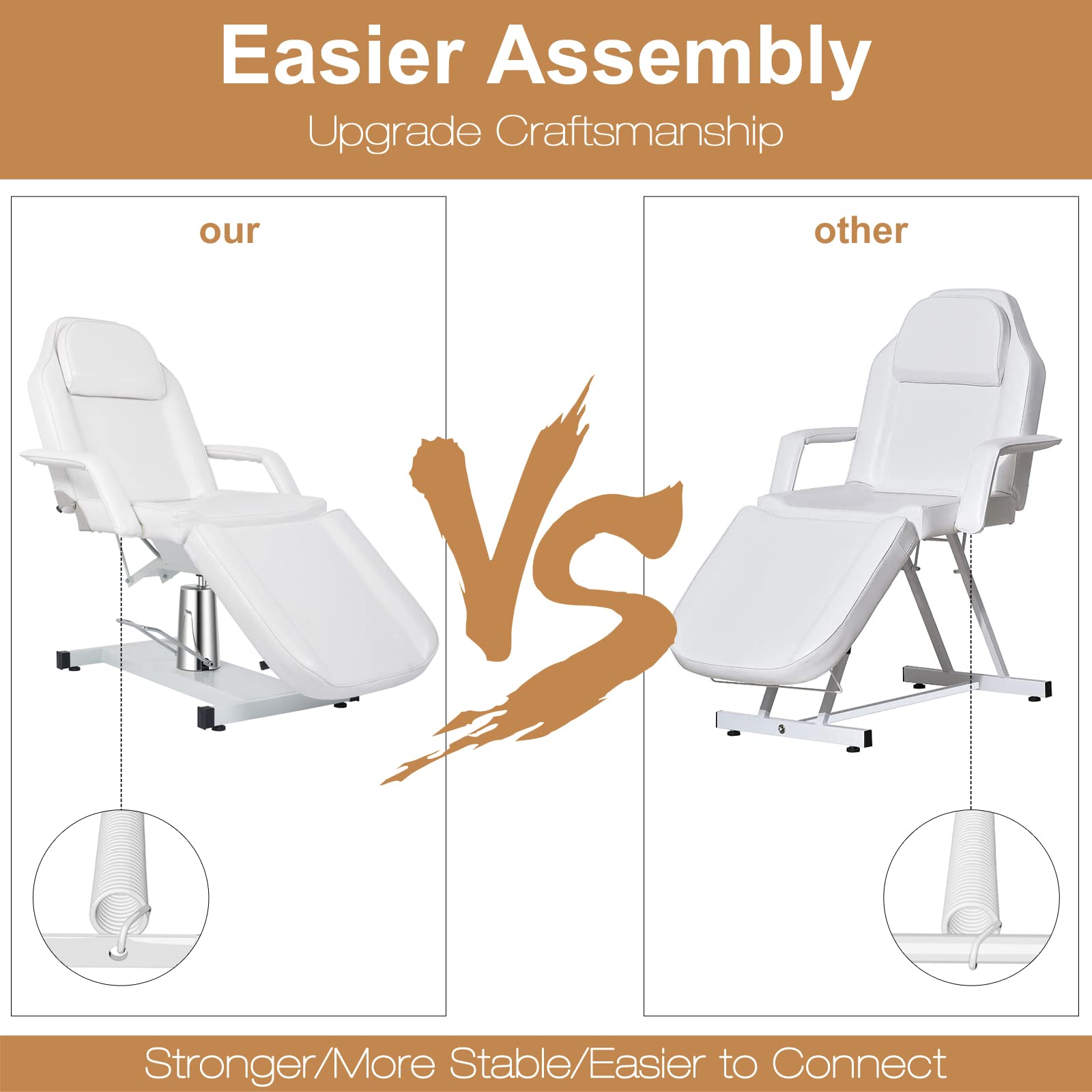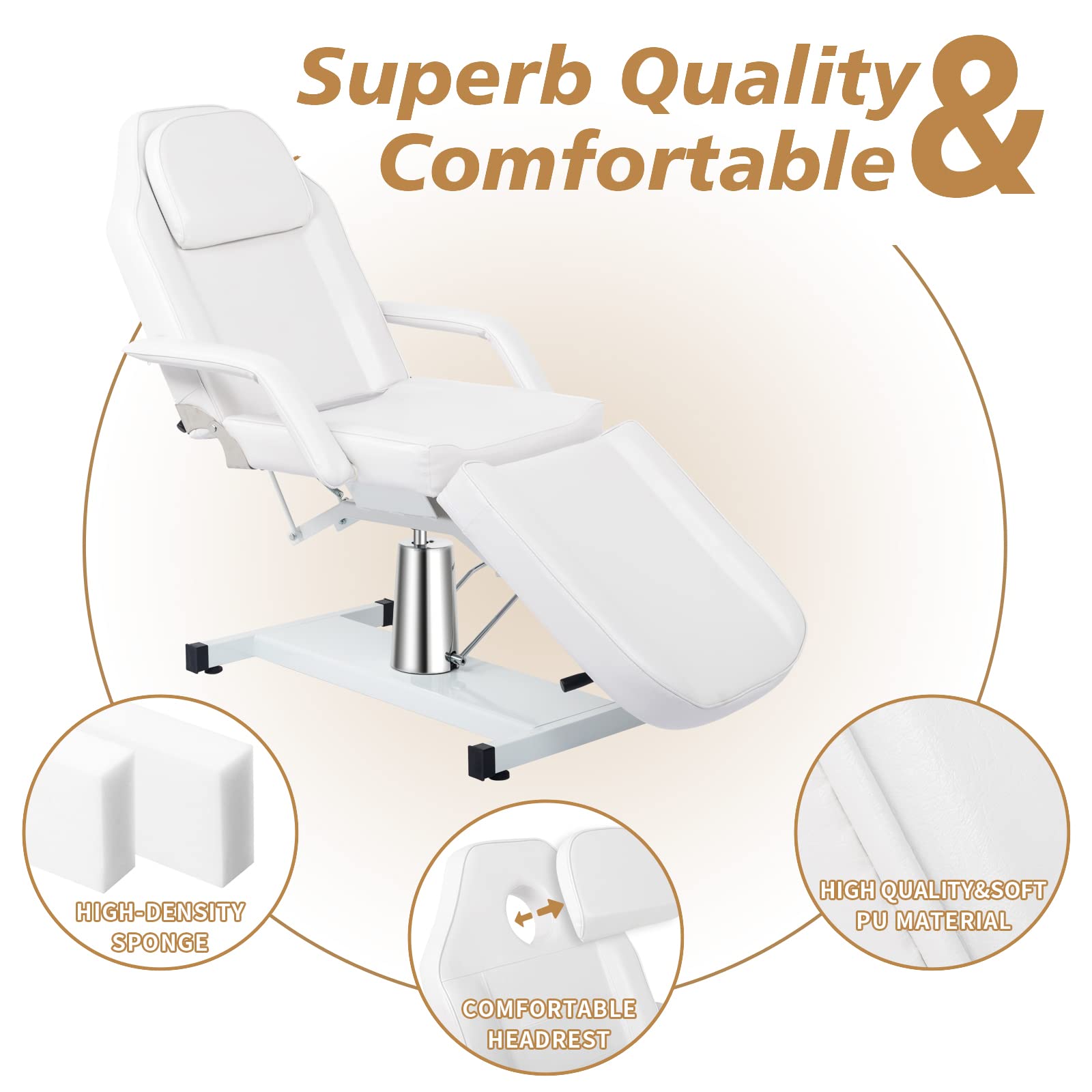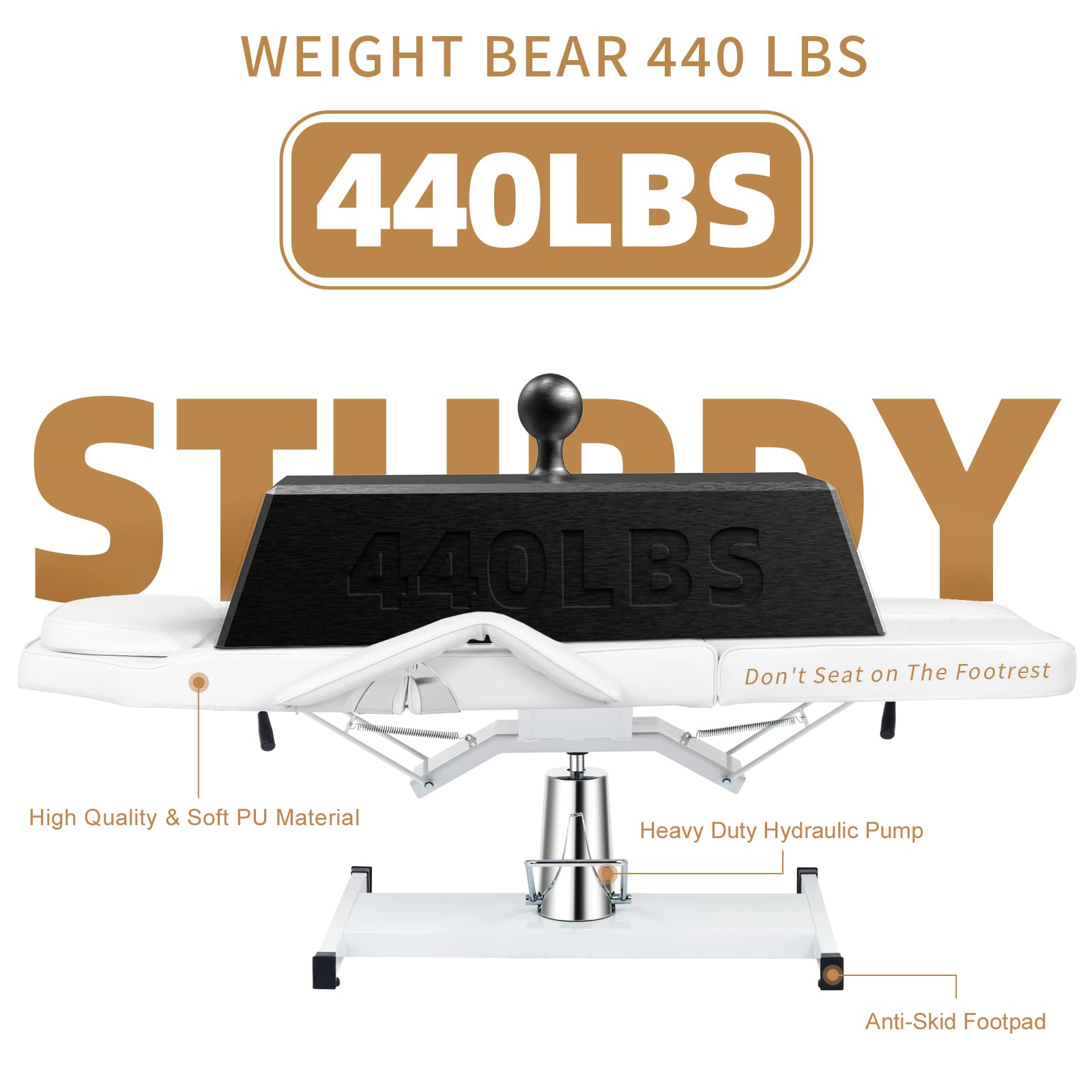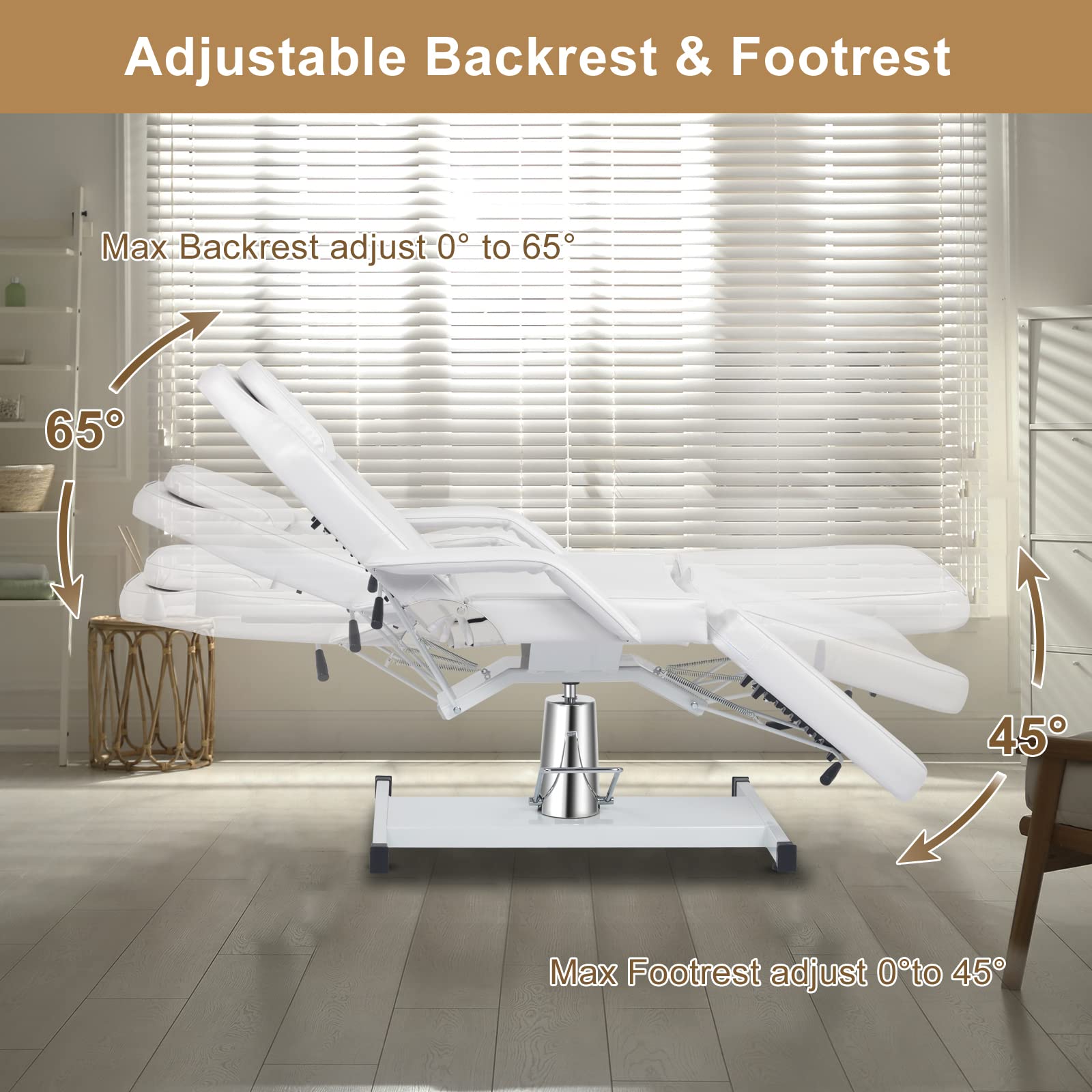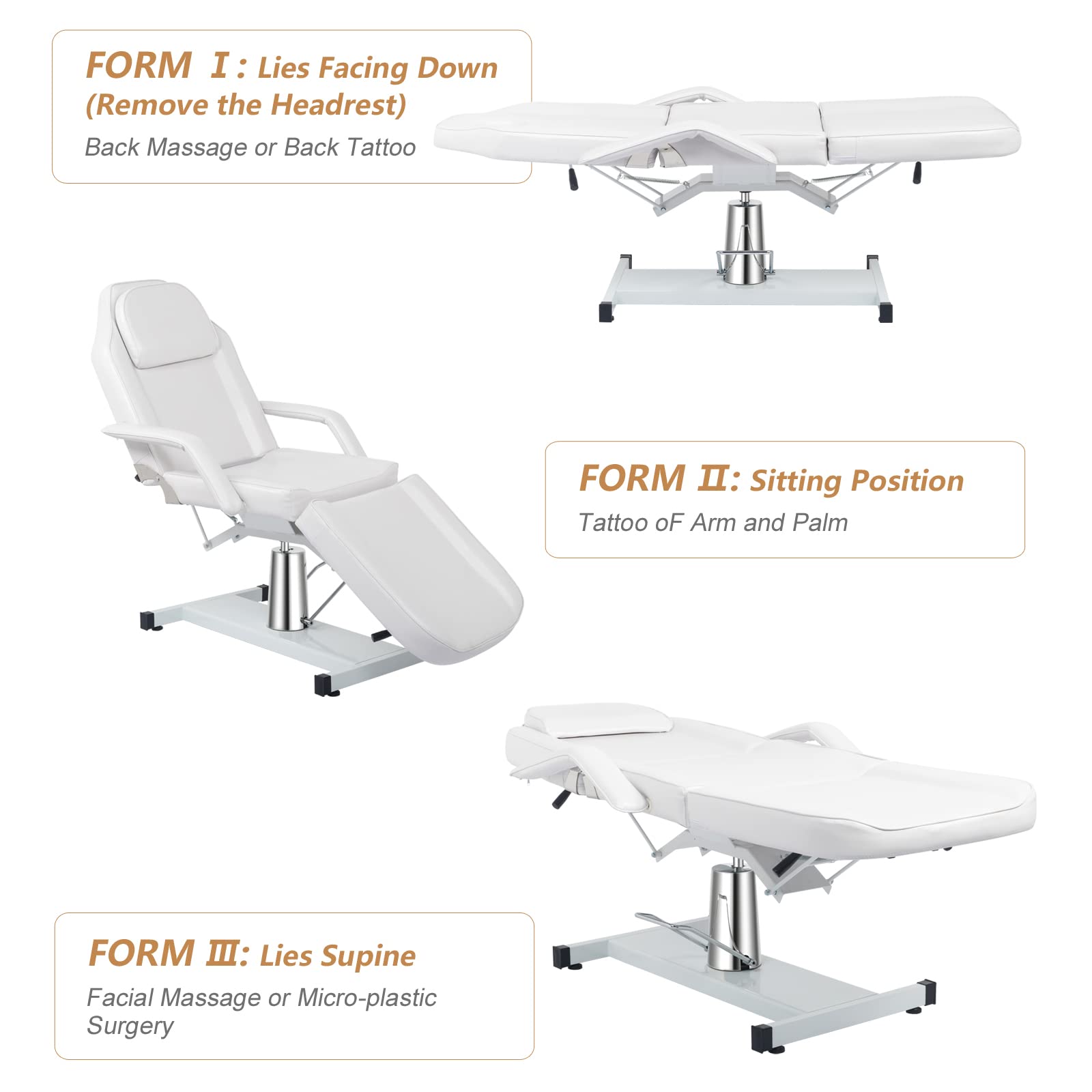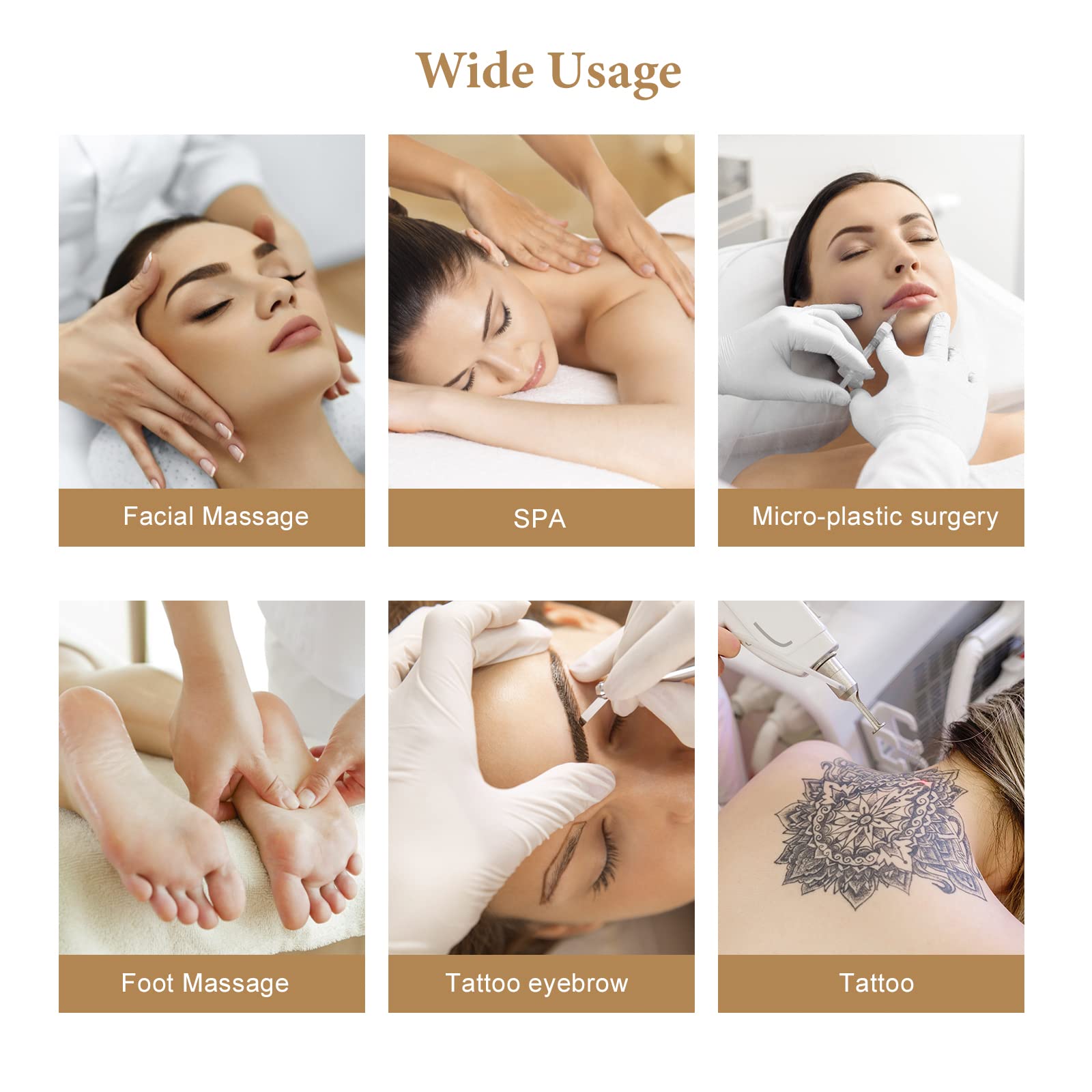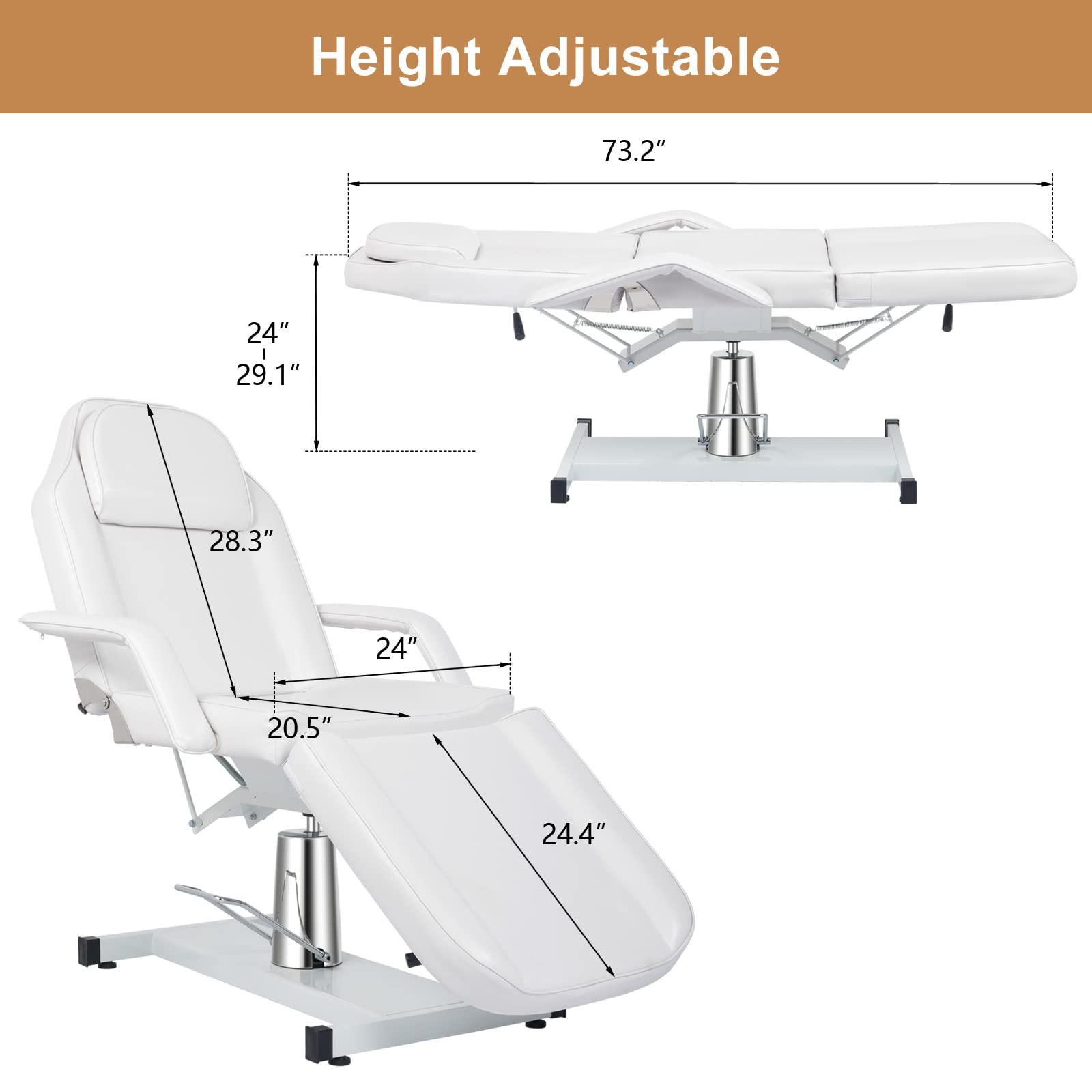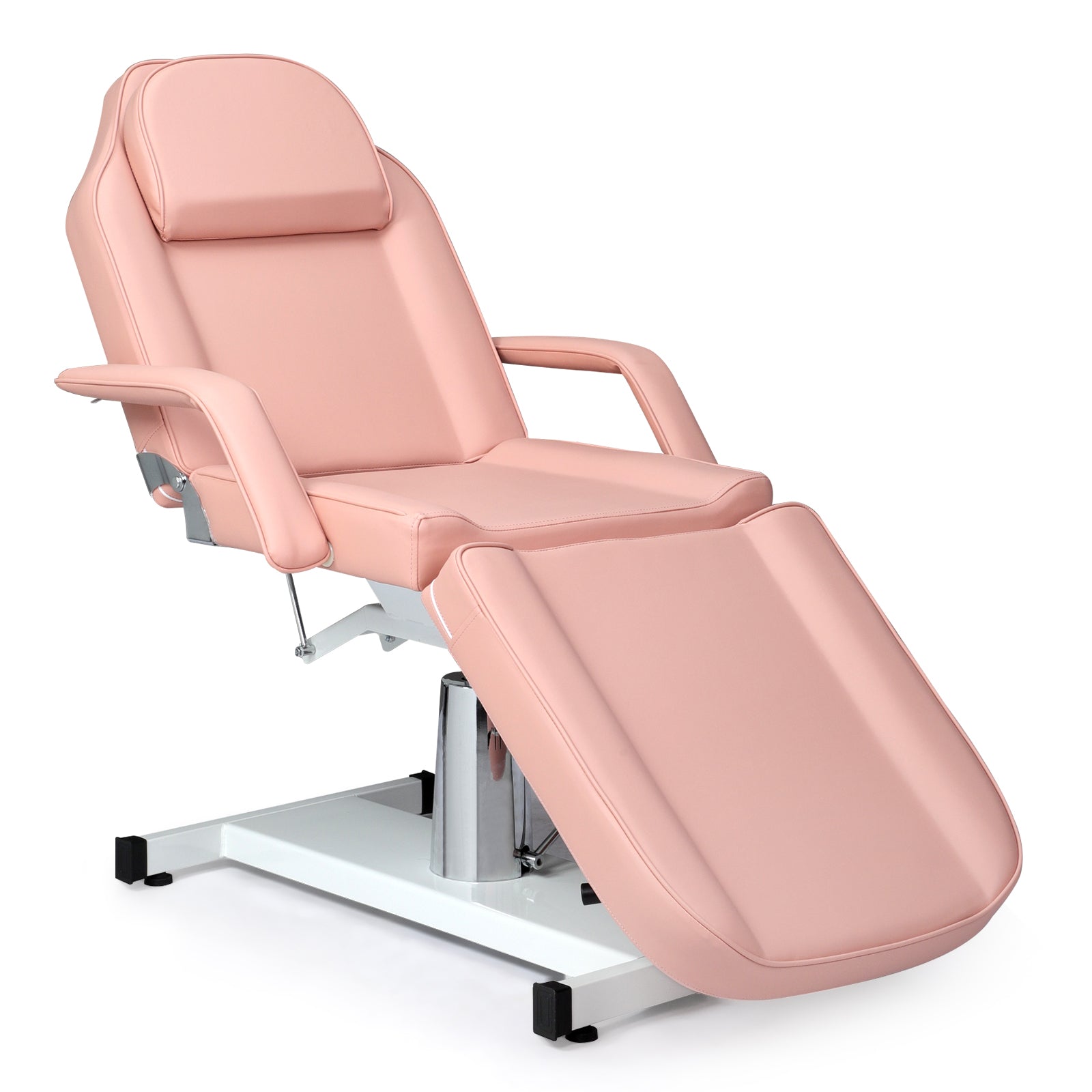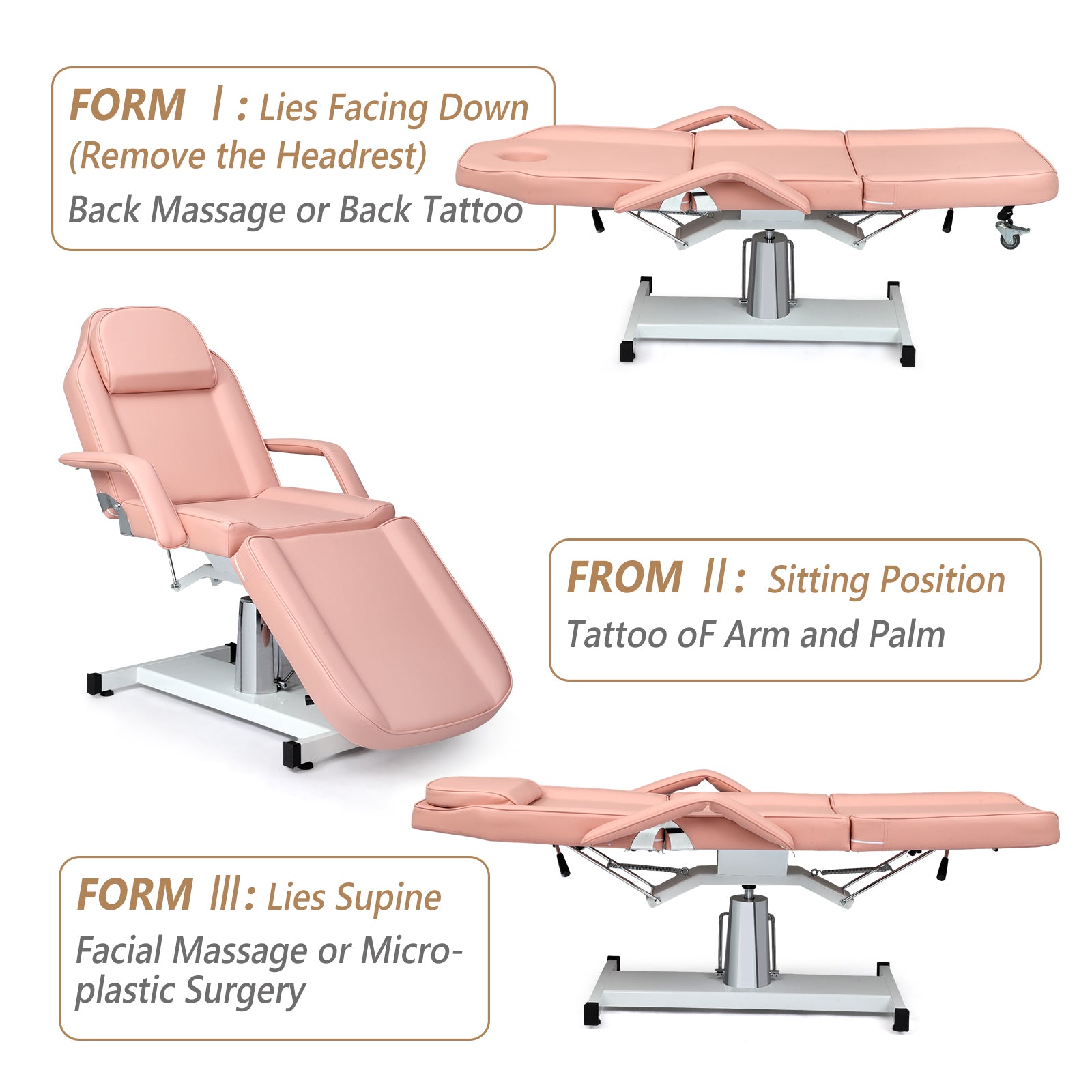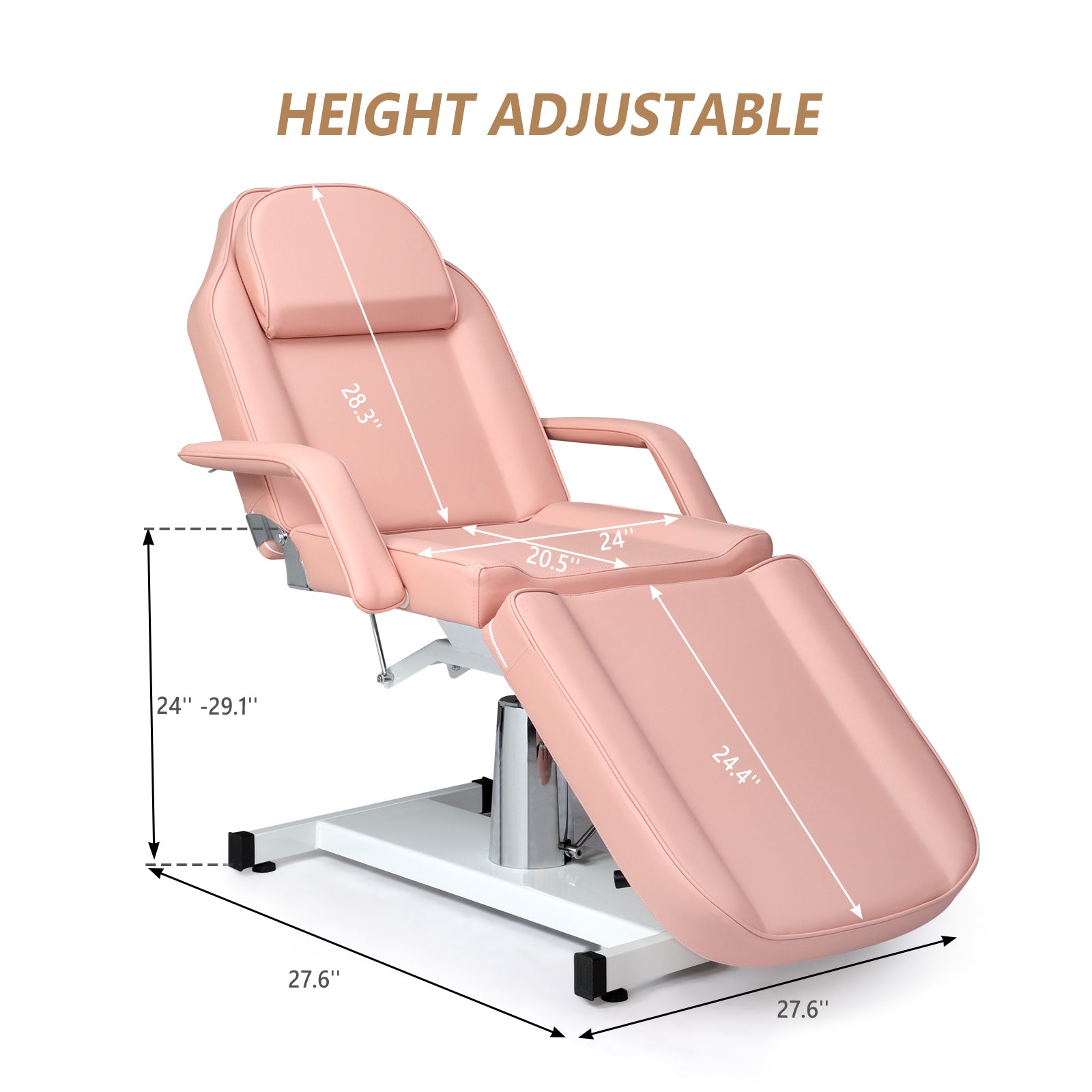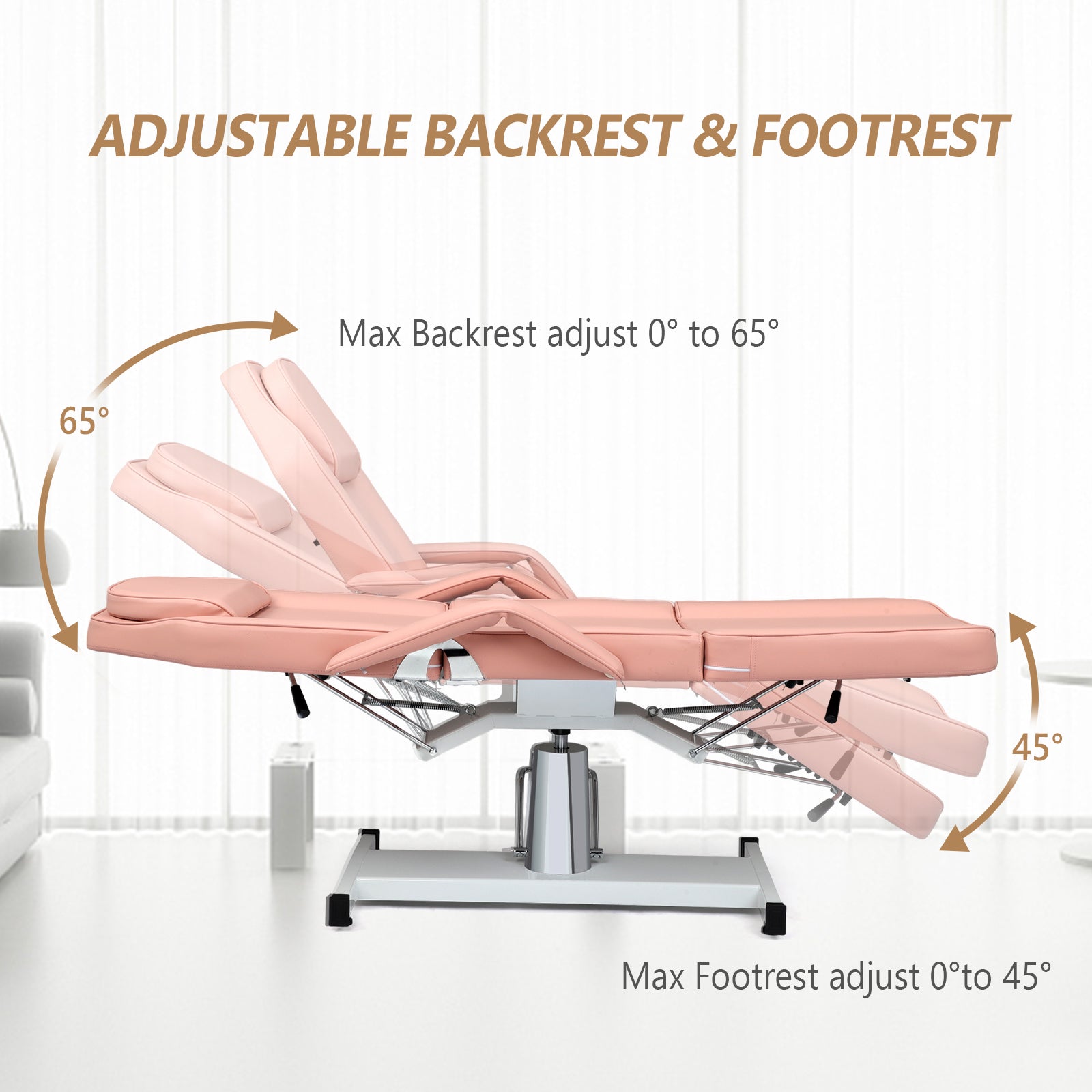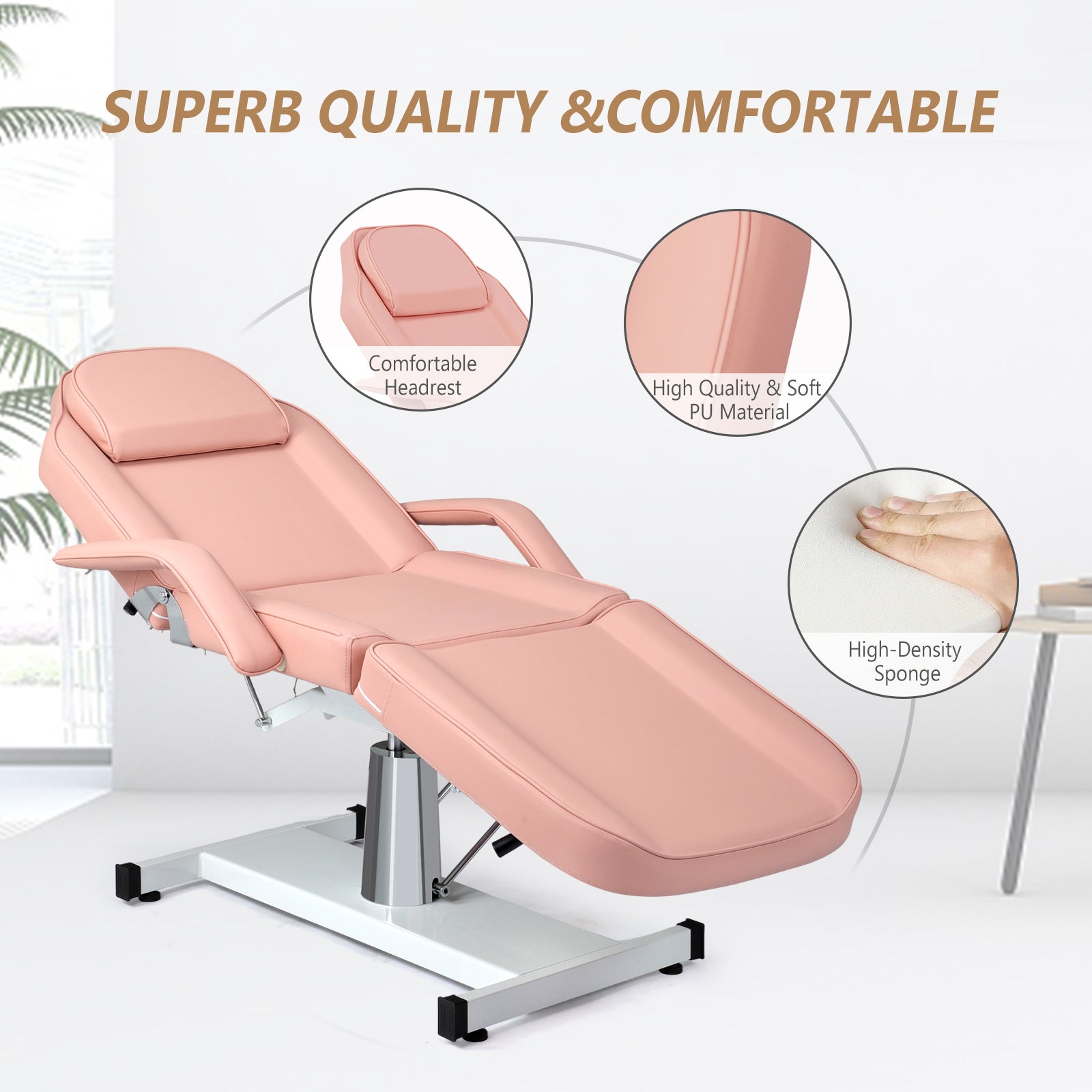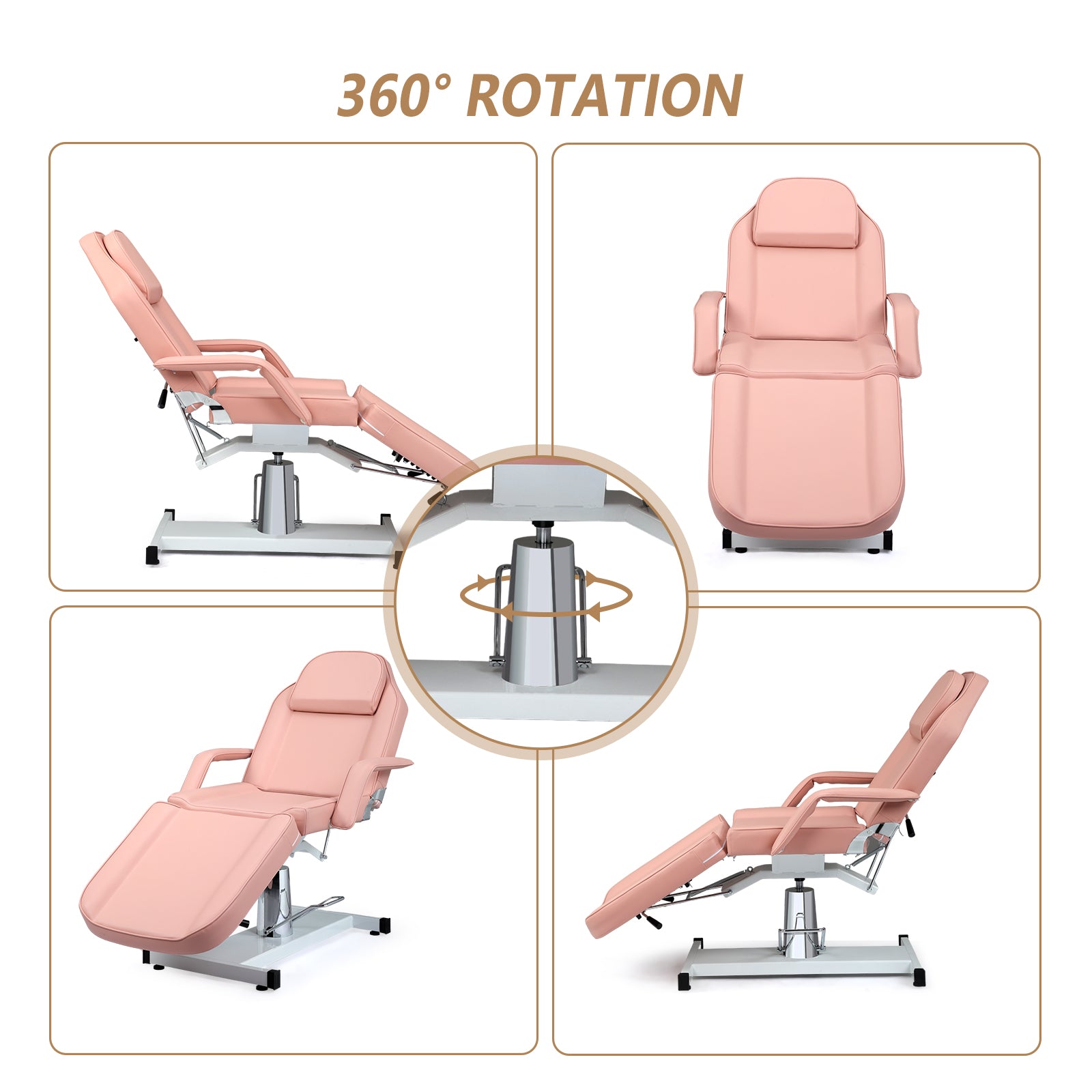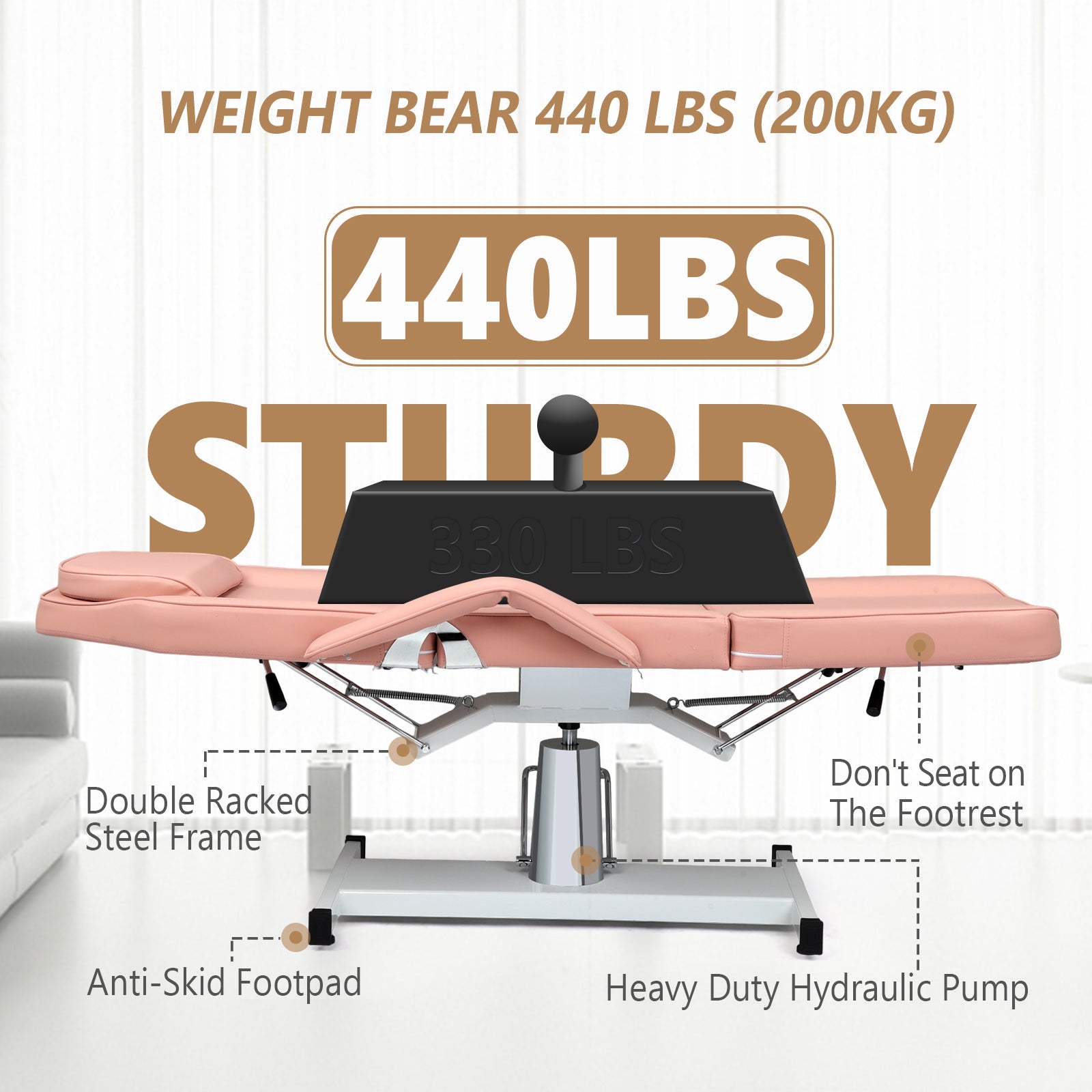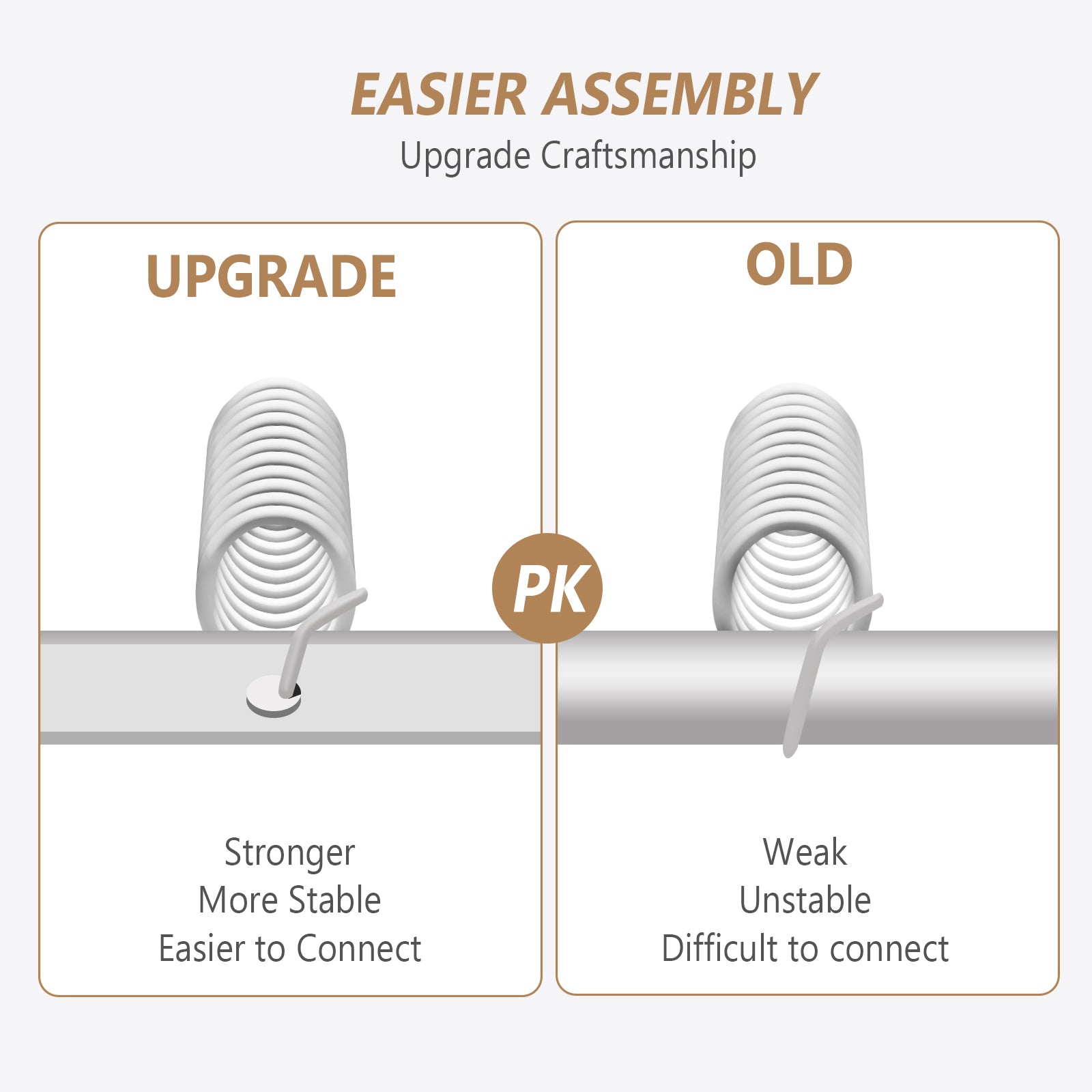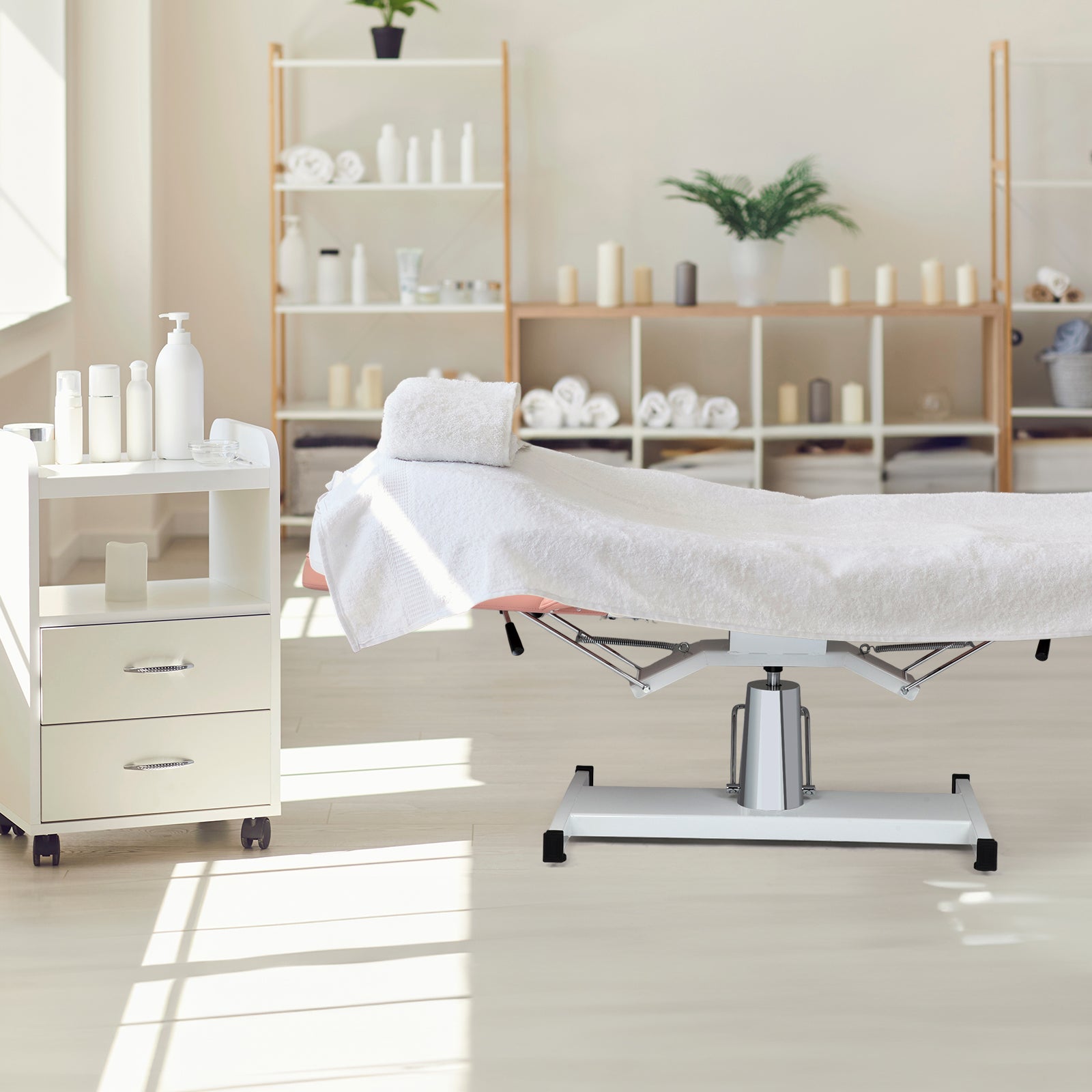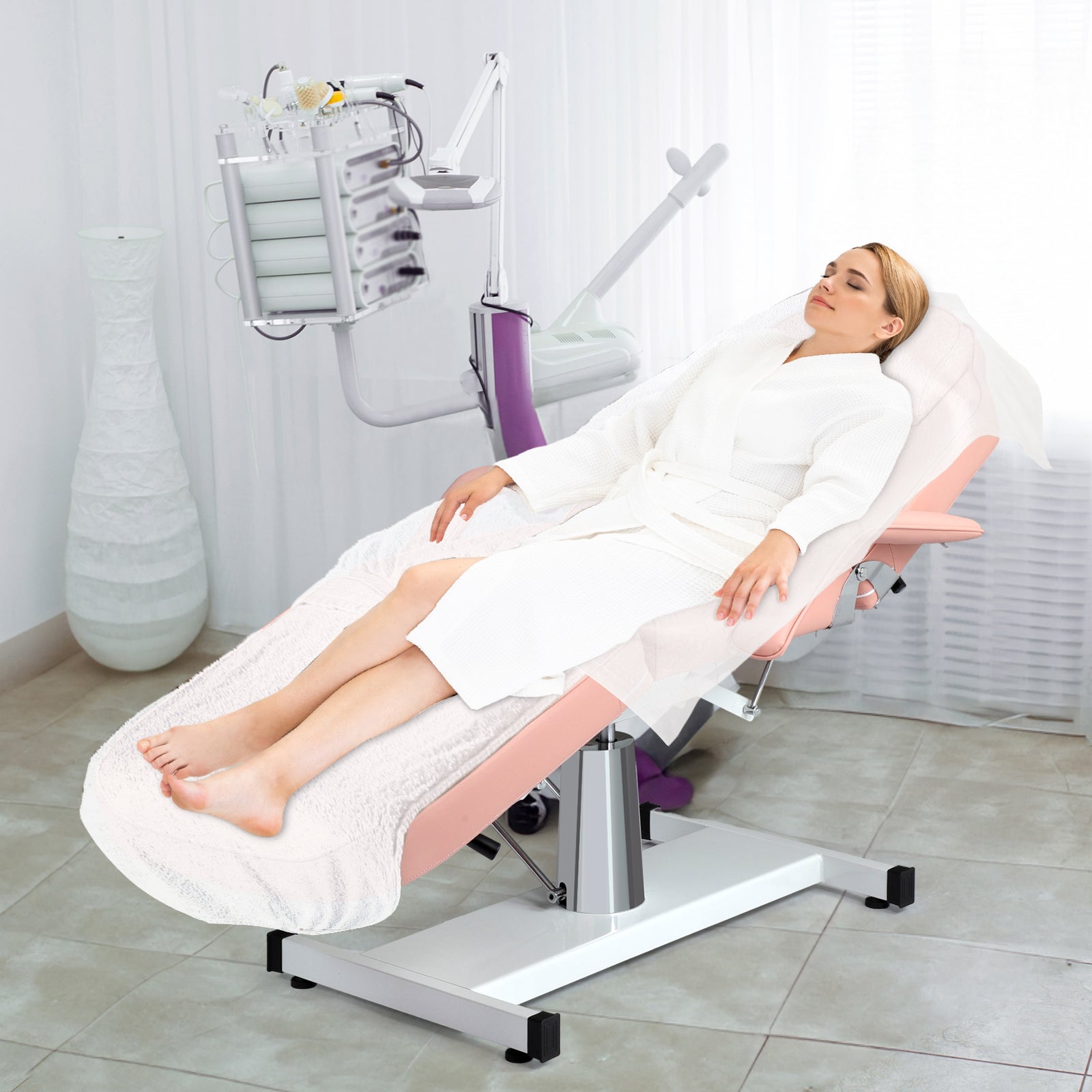 OmySalon 73in Facial Massage Bed Adjustable Esthetician Bed Facial Lash Bed Black/White/Pink
Free Shipping - Usually Arrives in 5-7 Business Days
Introduction
This adjustable massage bed is a perfect addition to your business. Its versatility makes it an ideal choice for massage, skin care, tattoo, eyebrow waxing, spa, beauty, and more. Equipped with a 360-degree swivel with locking mechanism, which is adjustable in height, provides more flexibility and more. The backrest and footrest can be easily adjusted to accommodate different needs. The bed is built with heavy-duty construction and a soft leather surface, ensuring sturdiness, durability, and comfort. Your clients can fully relax and feel secure on this salon bed, ensuring an optimal experience.
Hydraulic Rotating Bed
360-degree swivel with locking mechanism and adjustable height range up to 6" for increased flexibility and convenience.
Adjustable Backrest & Footrest
The adjustable backrest and footrest can be easily angled up to 65° and 45° respectively, or laid flat to ensure optimal client comfort.
Heavy-Duty Steel Frame
Built with a heavy-duty steel frame, capable of supporting a weight of up to 440lbs, ensuring maximum stability and durability.
Premium PVC Leather
PVC leather cover is durable, scratch-resistant, waterproof and easy to clean. Additionally, the 9cm thick high-density foam ensures both durability and comfort for clients.
Anti-Skid Footpads
The anti-skid footpads reduce floor damage and prevent sliding during massages, ensuring a more comfortable and secure experience.
Removable Armrests and Headrest
The armrests and headrest can be removed to provide a personalized experience based on the client's preferences.
Easy to Assembly
This salon bed can be easily folded for space-saving, making it suitable for beauty salons, skin care clinics, and homes. Simply follow the provided installation instructions for a quick and easy setup process.
Warm Tips
Please note that this item will be delivered in 2 separate boxes, which may arrive at different times. Please ensure that you have received both boxes before attempting to assemble the product.
Specifications:
1. Material: Steel Frame/Faux Leather
2. Seat Size: 24" x 20.5"
3. Thickness of Cushion: 4"
4. Seat Height: 24"-29.1" off the ground
5. Back Rest Adjust : 0°to 65°
6. Foot Rest Adjust : 0°to 45°
7. Overall Dimensions: 73"(L) x 24"(W) x 29.1"(H)
8. Weight Capacity: 440lbs
9. Color: Black/White
What You Get:
1 x Salon Massage Bed
Material: Steel Frame/Faux Leather

Seat Size: 24'' x 20.5''

Thickness of Cushion: 4"

Seat Height: 24''-29.1" off the ground

Back rest adjust : 0°to 65°

Foot rest adjust : 0°to 45°

Overall Dimensions: 73"(L) x 24"(W) x 29.1"(H)

Weight Capacity: 440 LBS
Still haven't received
The chairs come in 2 separate boxes and one of the boxes has still no update or delivery
I just verified for you that your order was split into 4 packages and shipped by FedEx. 3 of them have been delivered and 1 with tracking number 785055653564 is pending for unknown reasons. Since the pending time is long and there is no logistics track update, we guess it may be package loss. I will arrange to reissue a new package immediately for you. Once reissued, you will receive an email notification with the new tracking number. We sincerely apologize for the inconvenience caused to you due to logistics issues.
OmySalon 73in Facial Massage Bed Adjustable Esthetician Bed Facial Lash Bed Black/White/Pink
Five Stars
It's a great chair! It came earlier than expected. A little difficult to put together but overall well worth it. I would recommend it.
Impressed!!!
The chair is outstanding.. easy to assemble. It's very sturdy and we'll made. I was so impressed with, because it is comfortable and adjustable.. it was everything and more we could have wanted great price on it for a quality product.
Excellent
Excellent bed/table! Especially for the value.