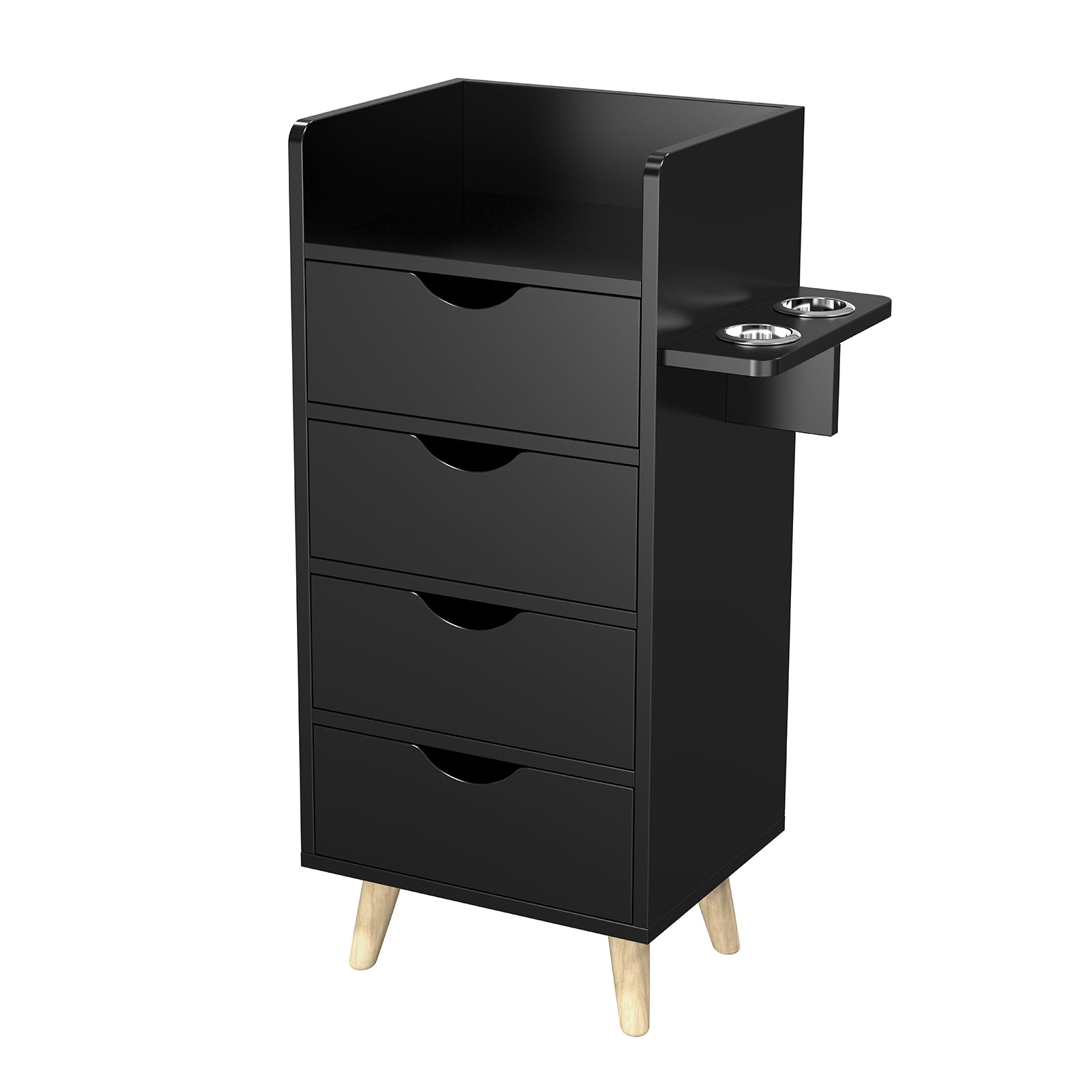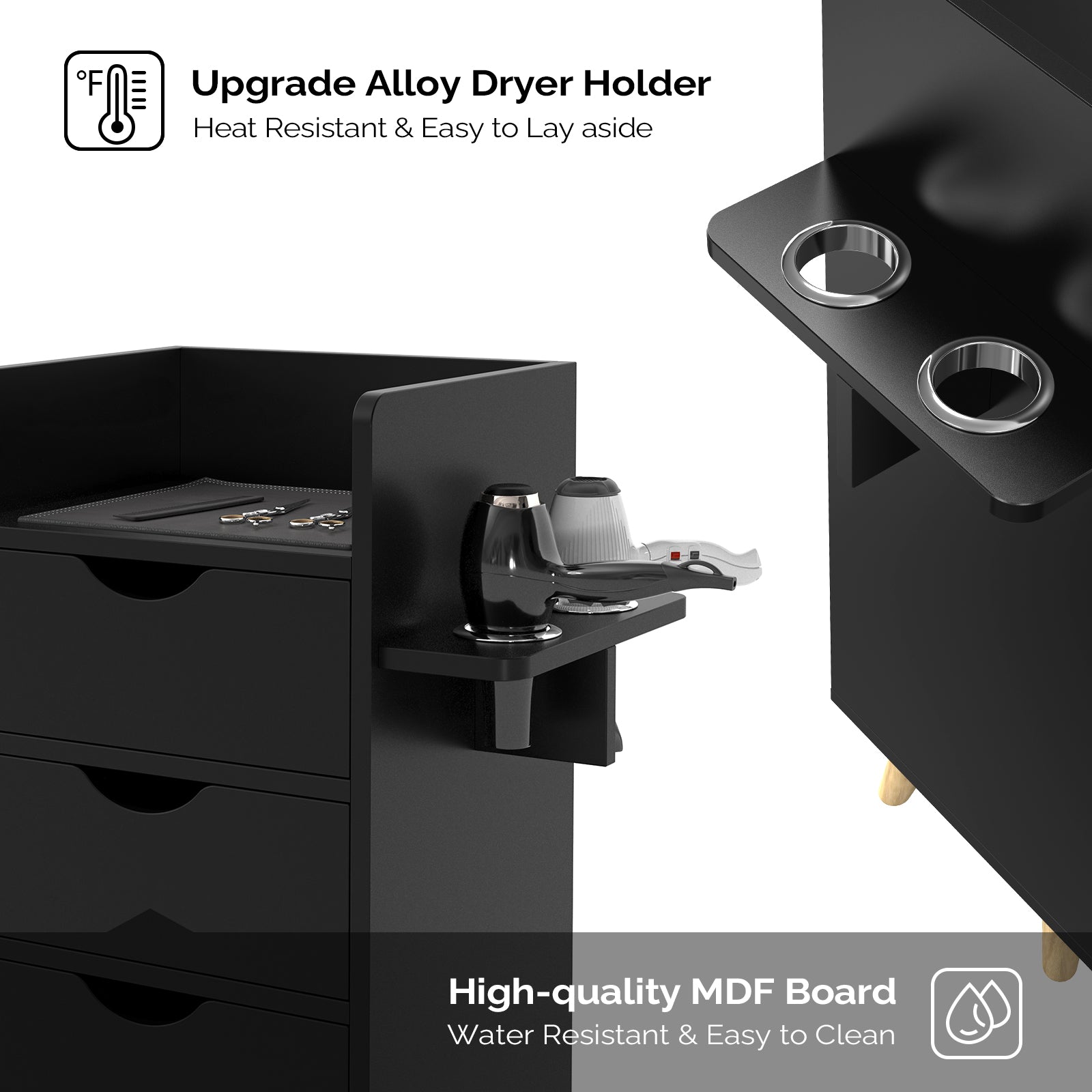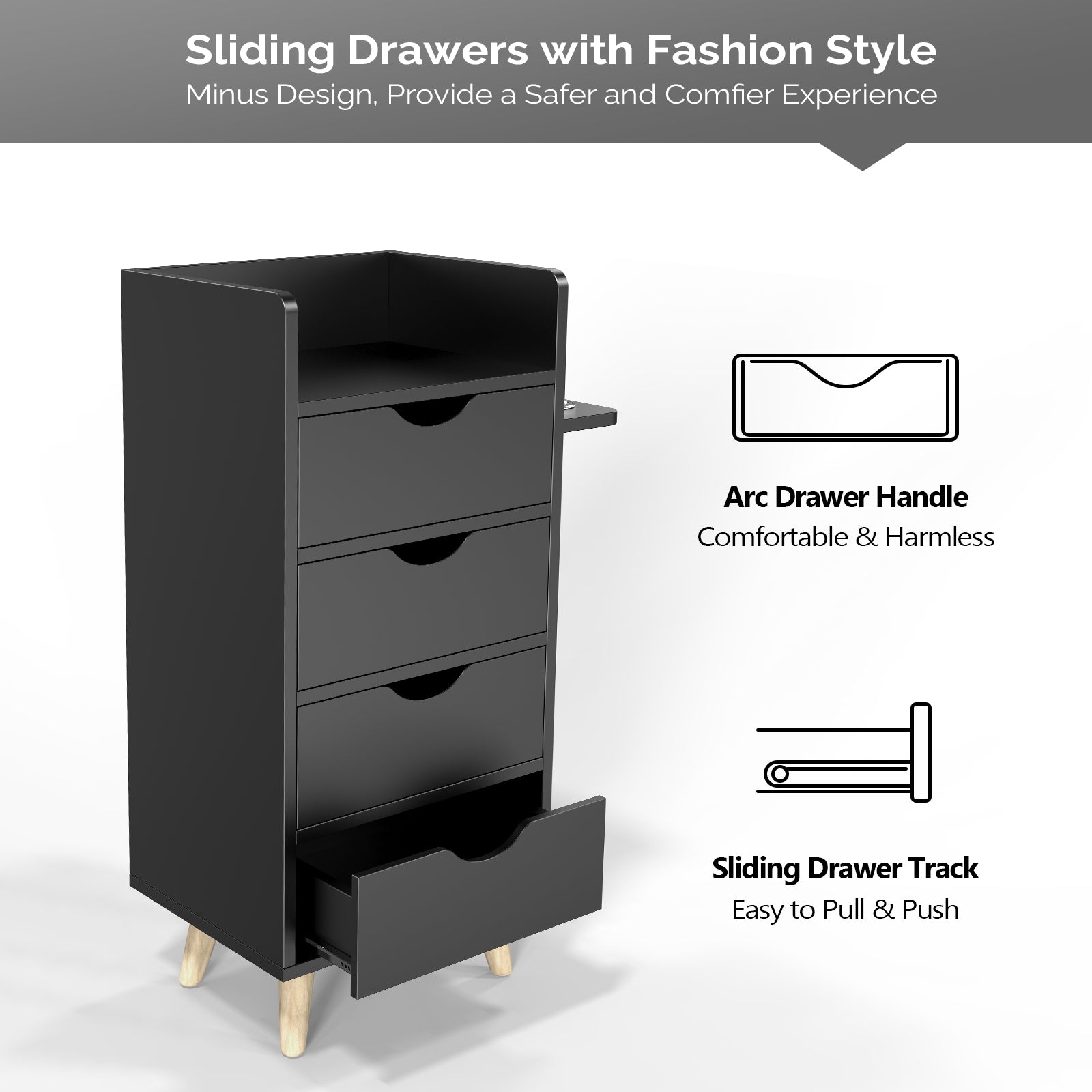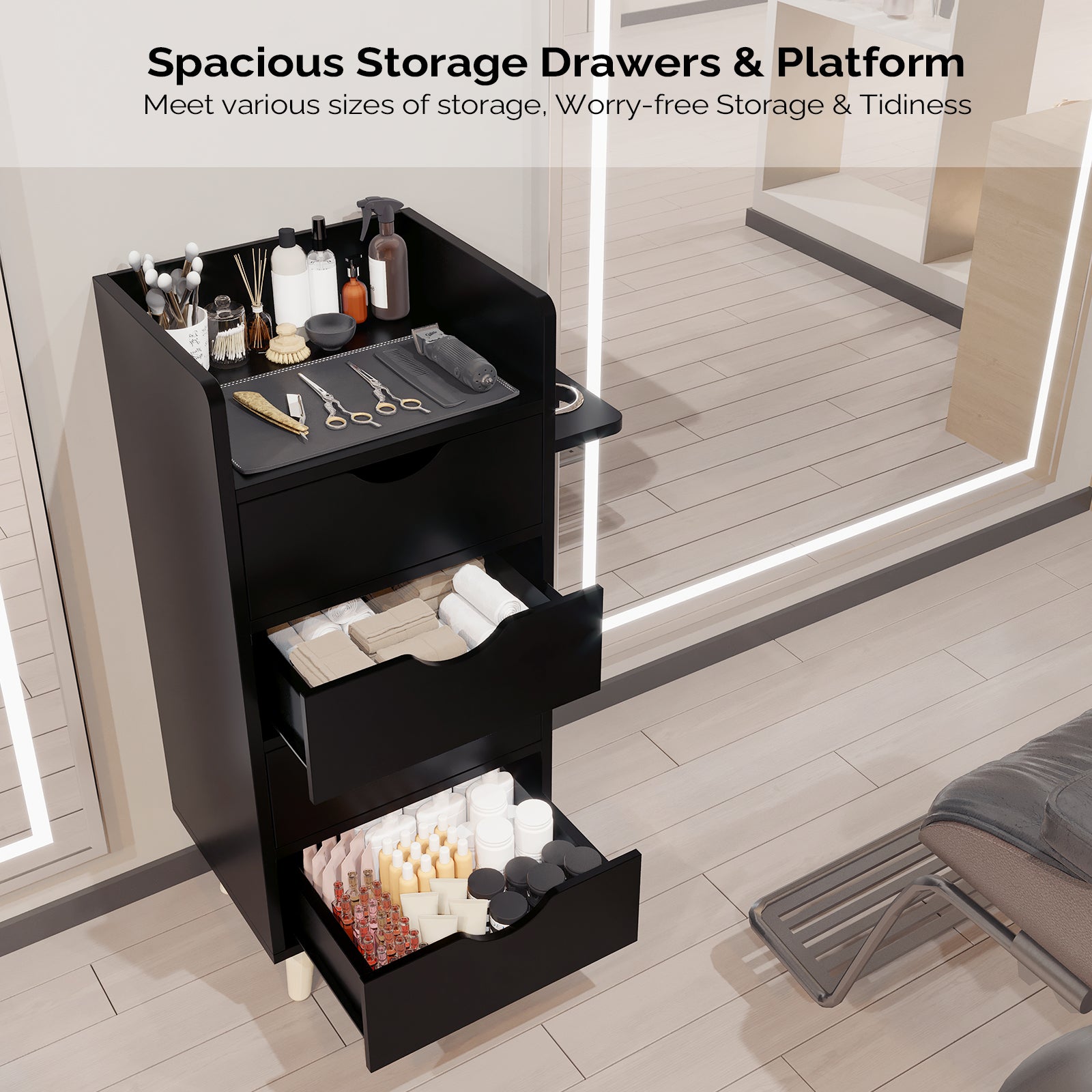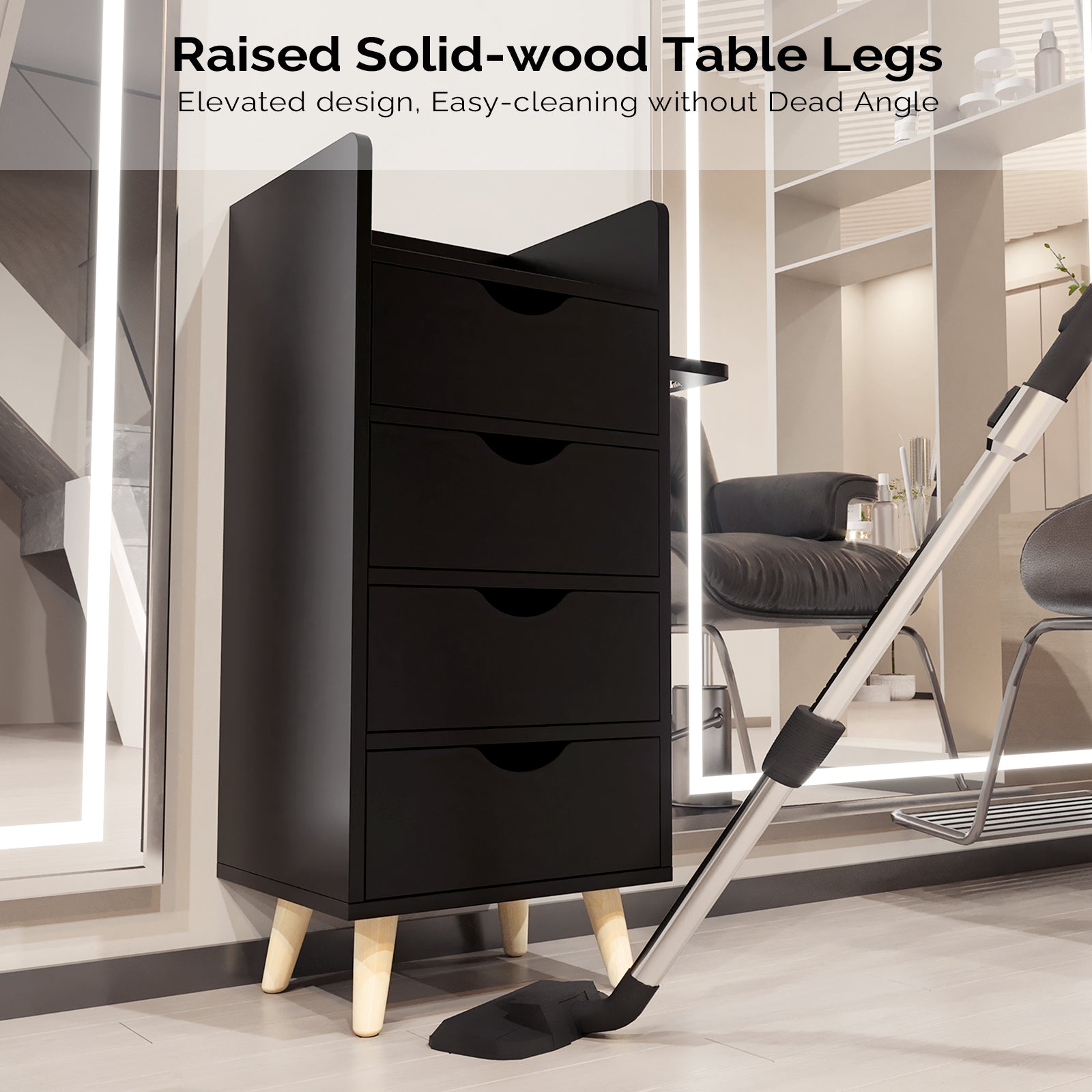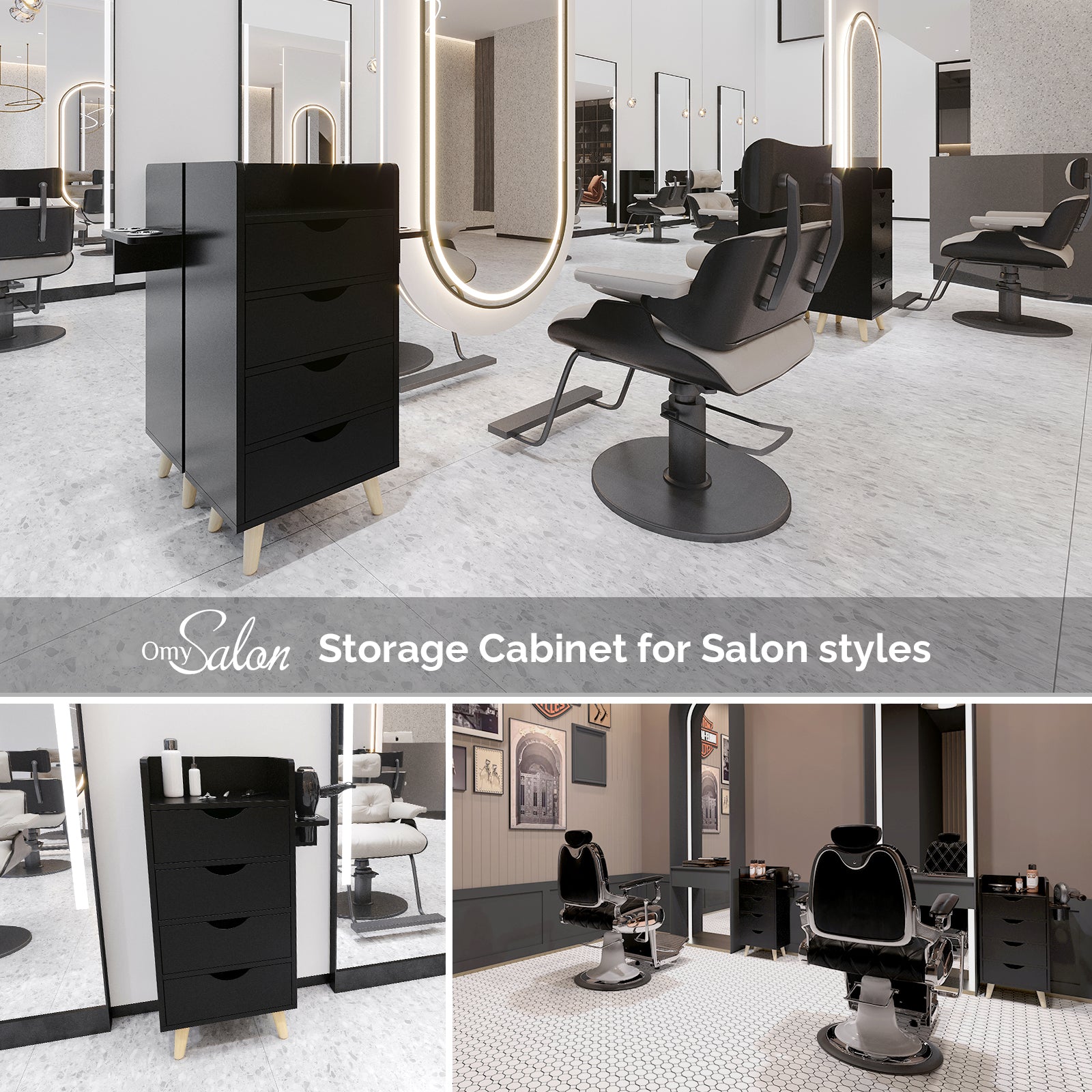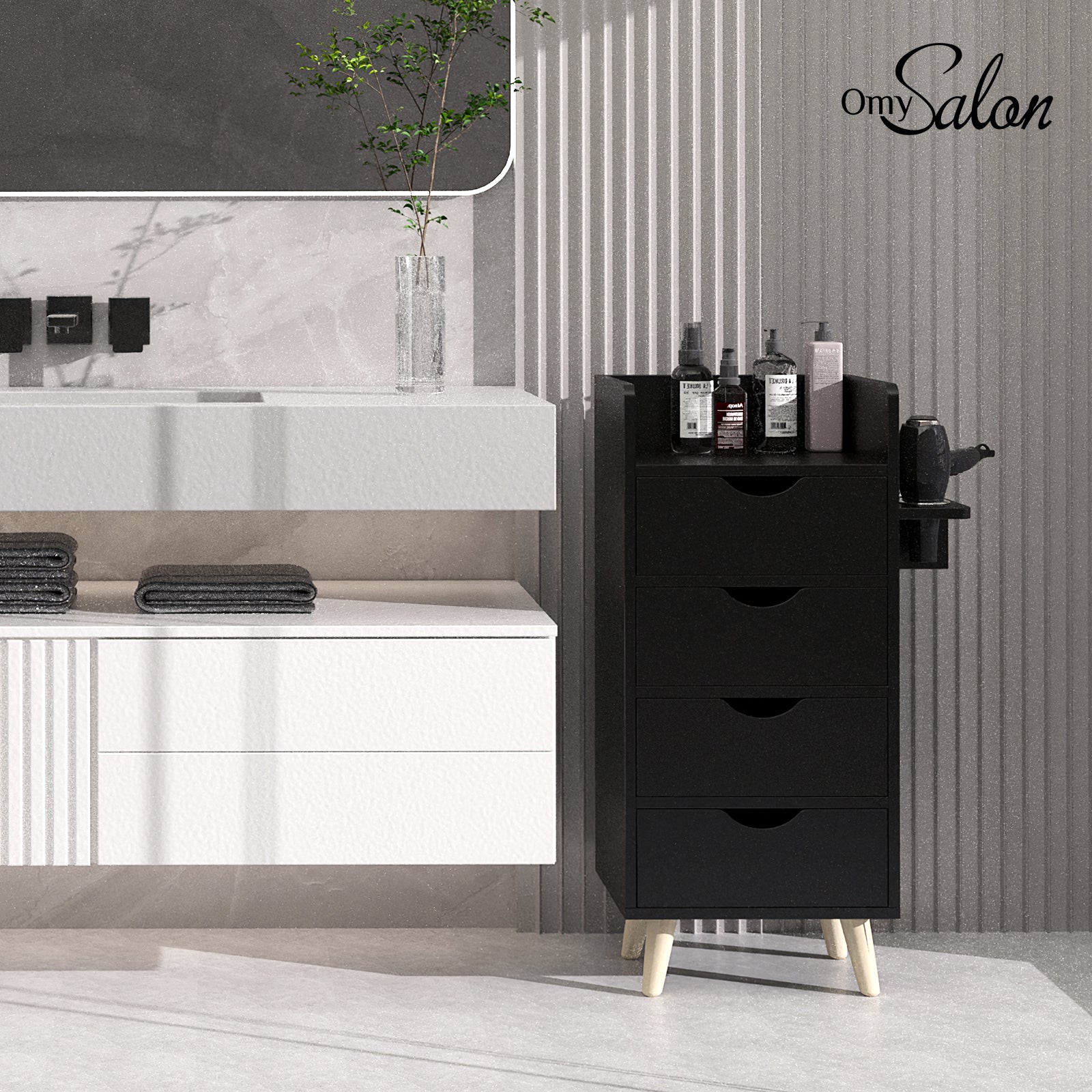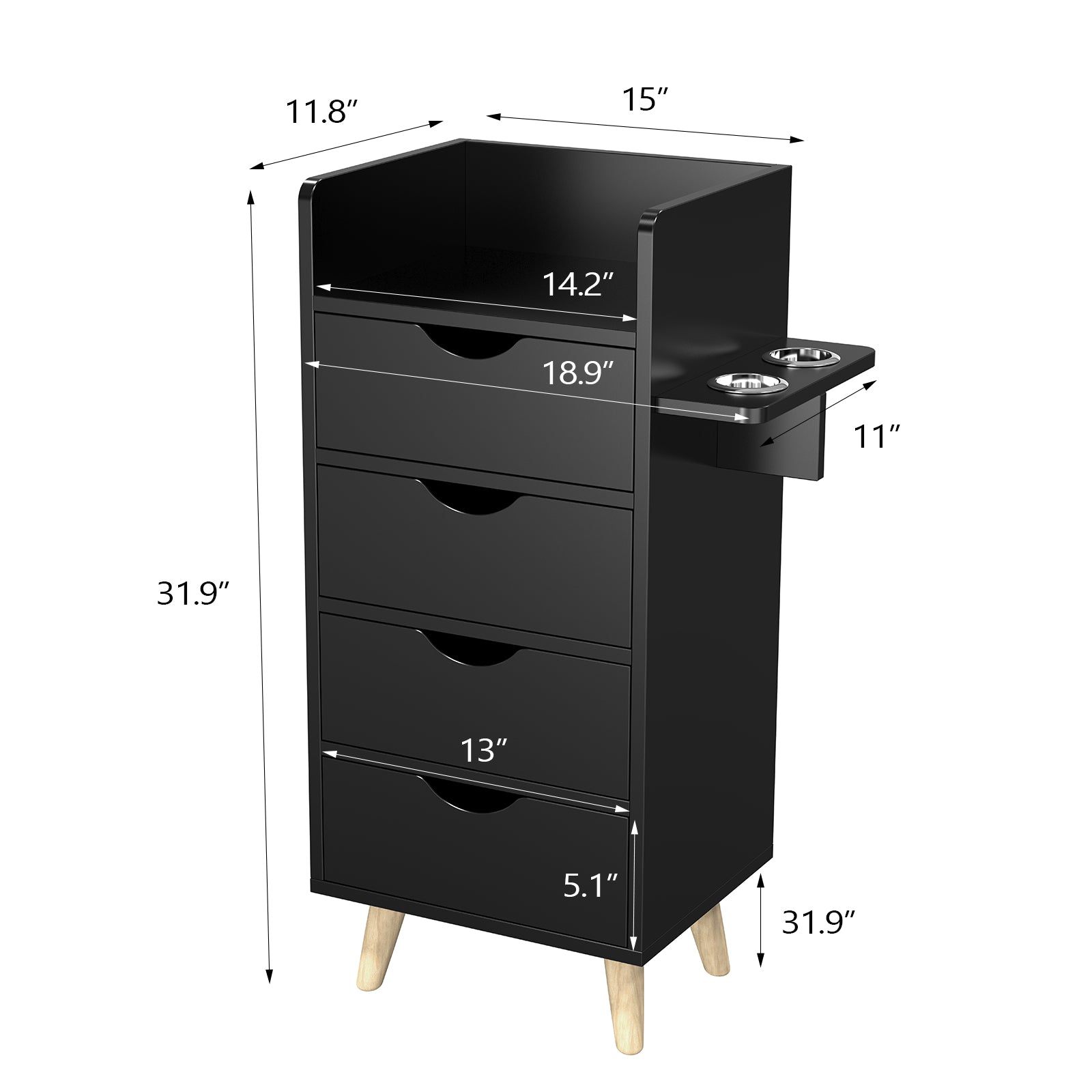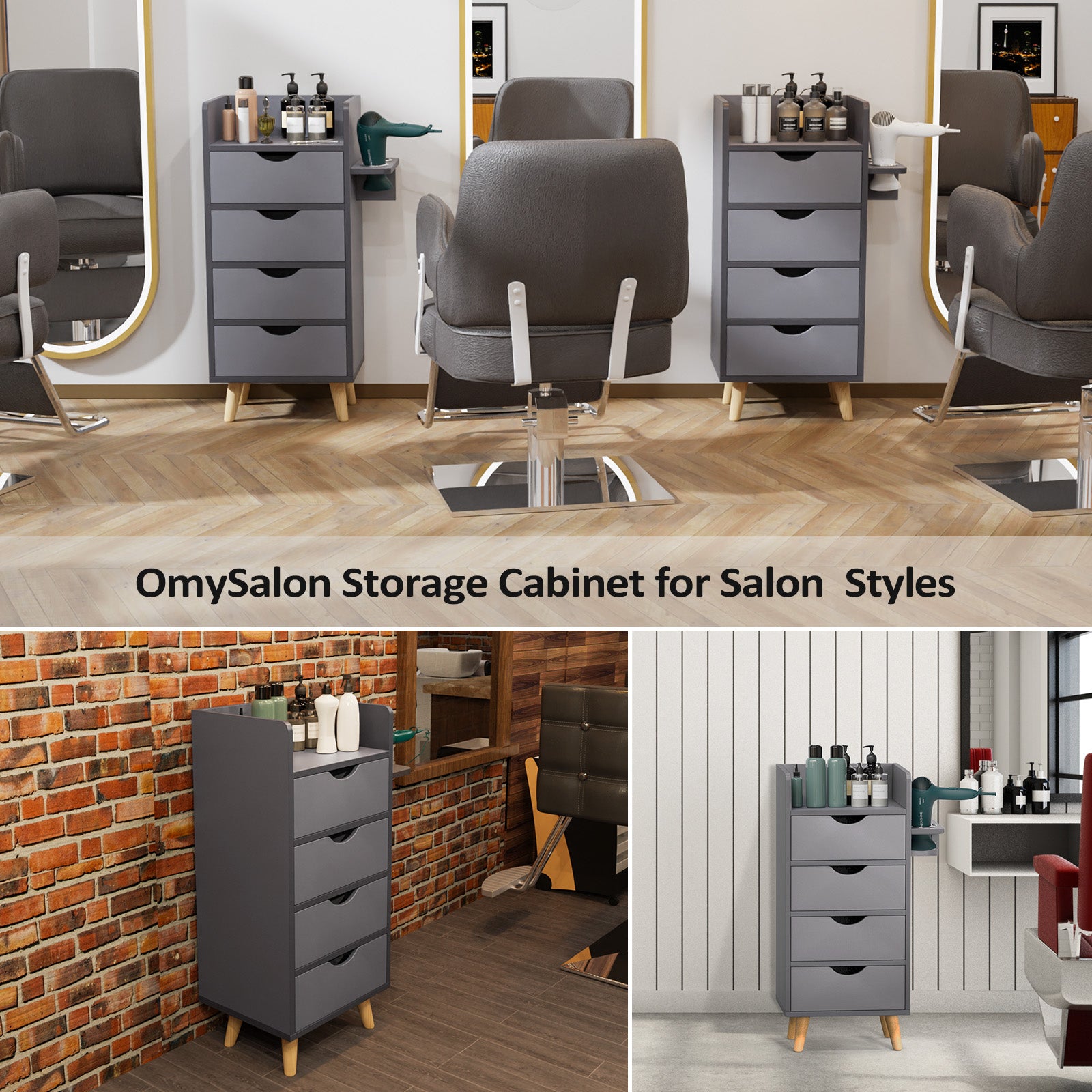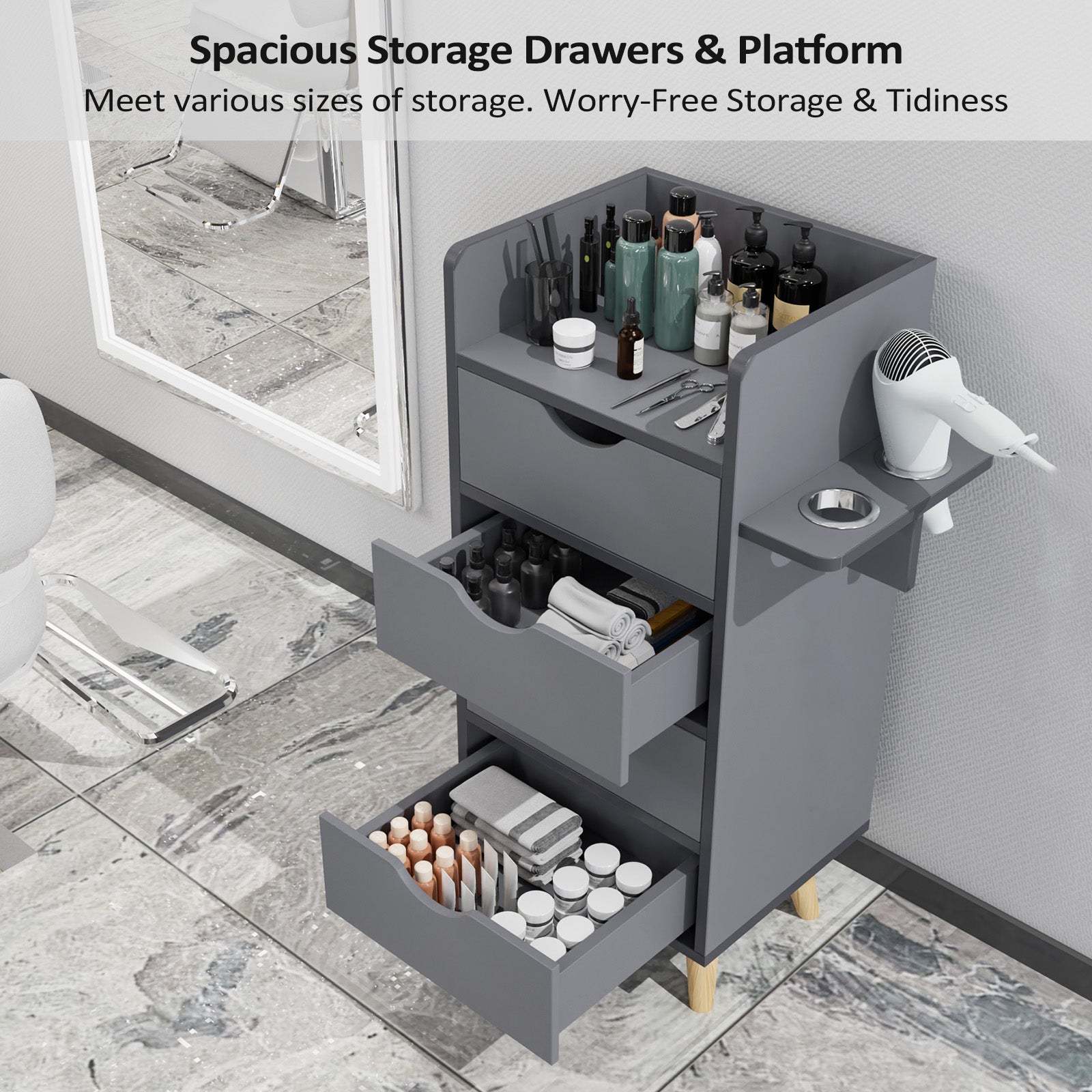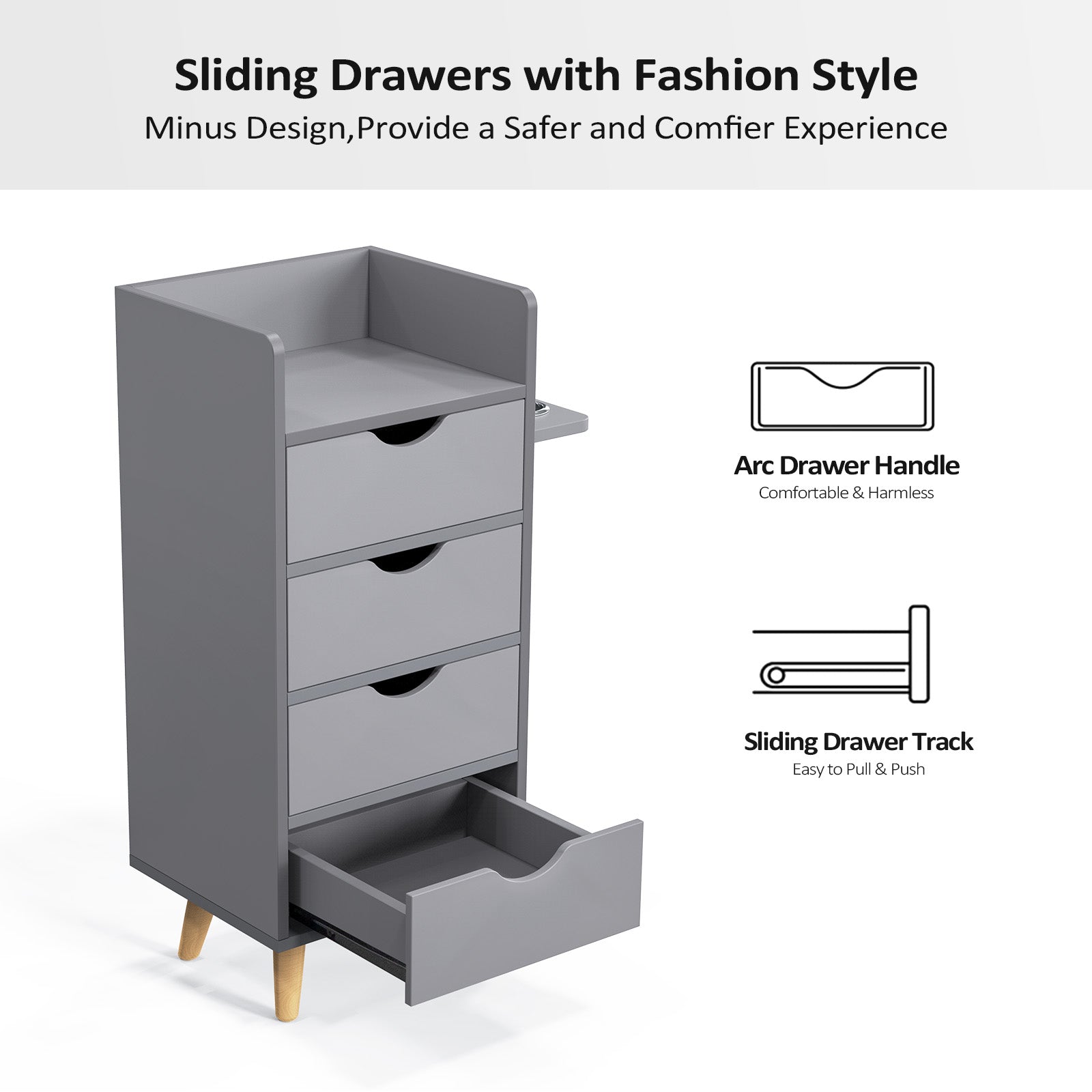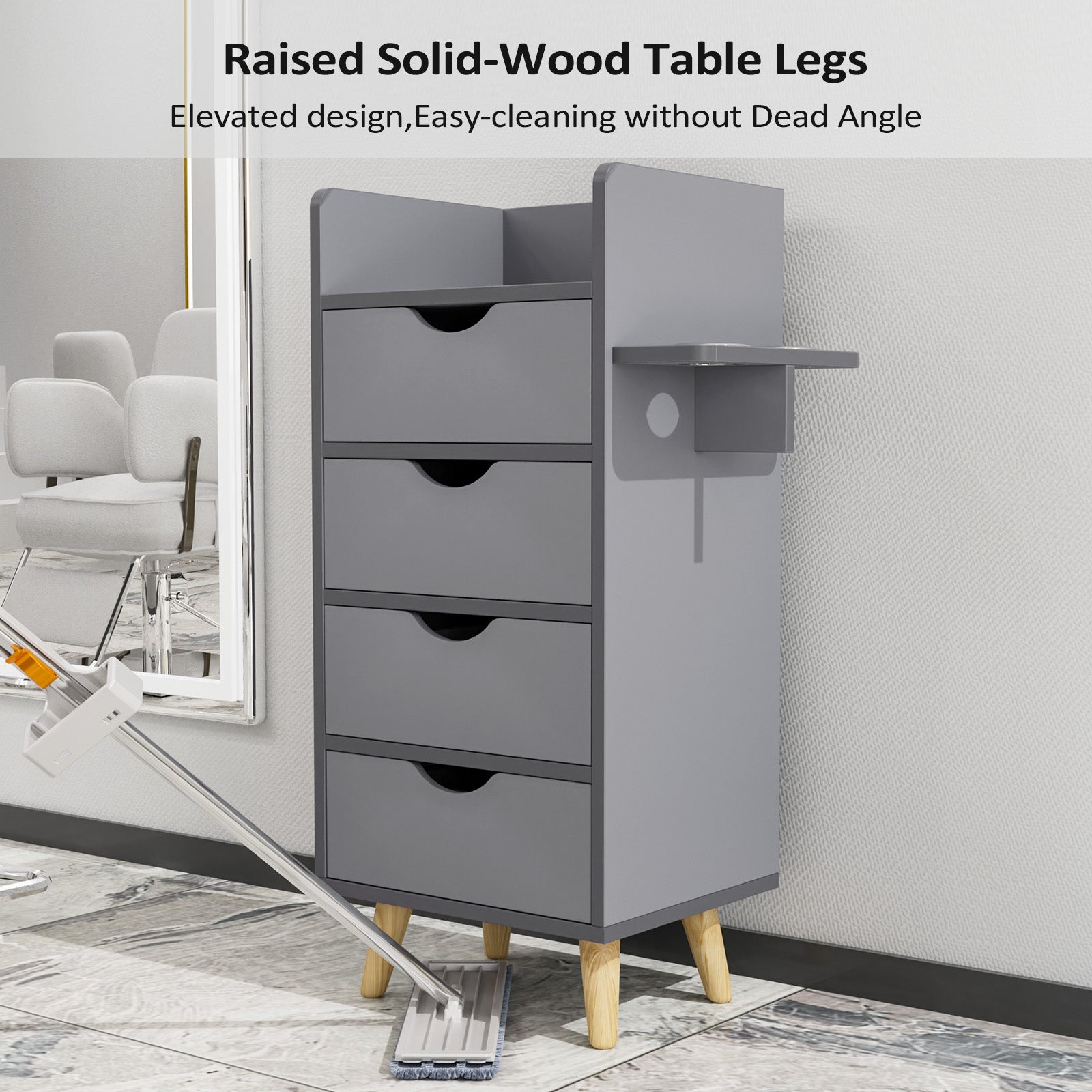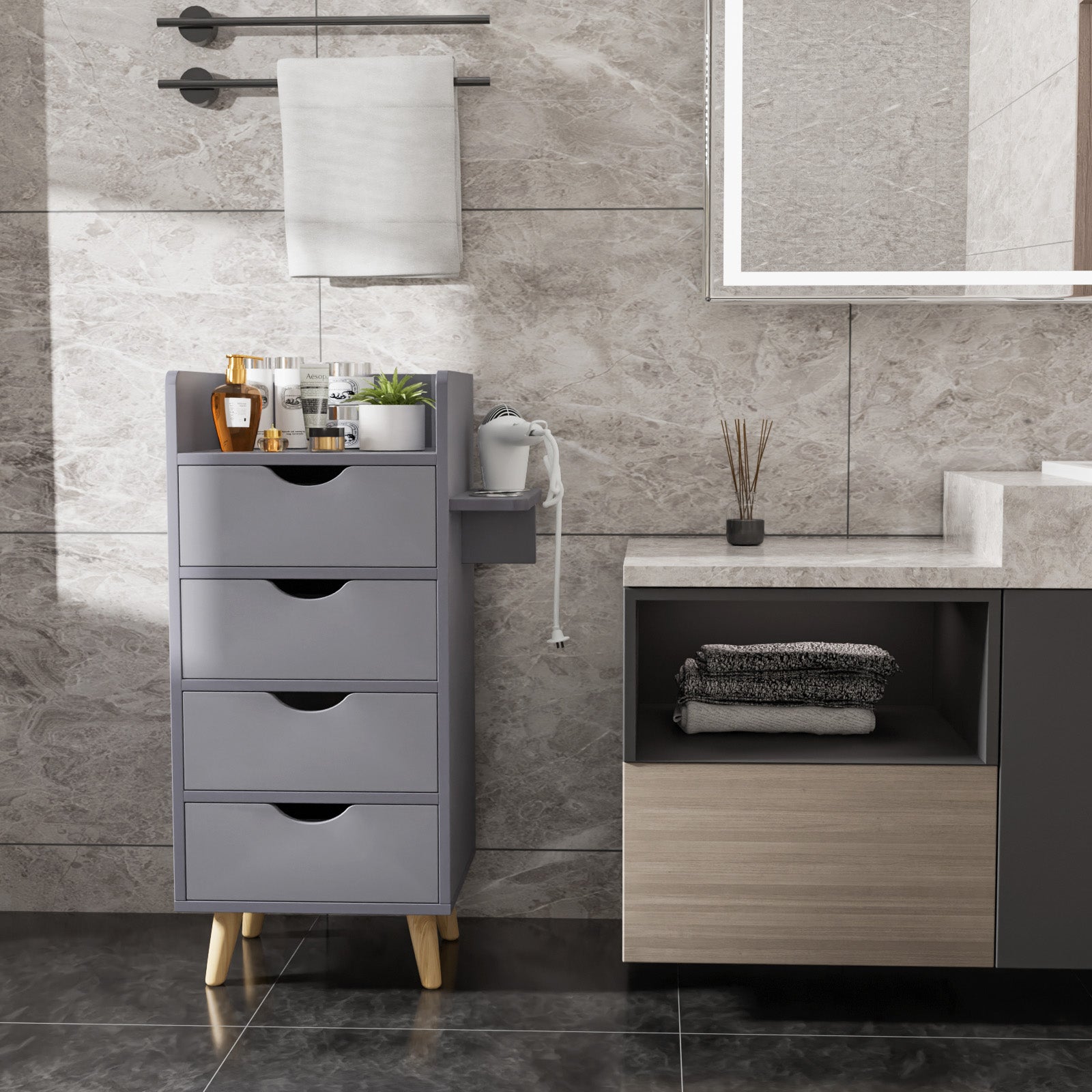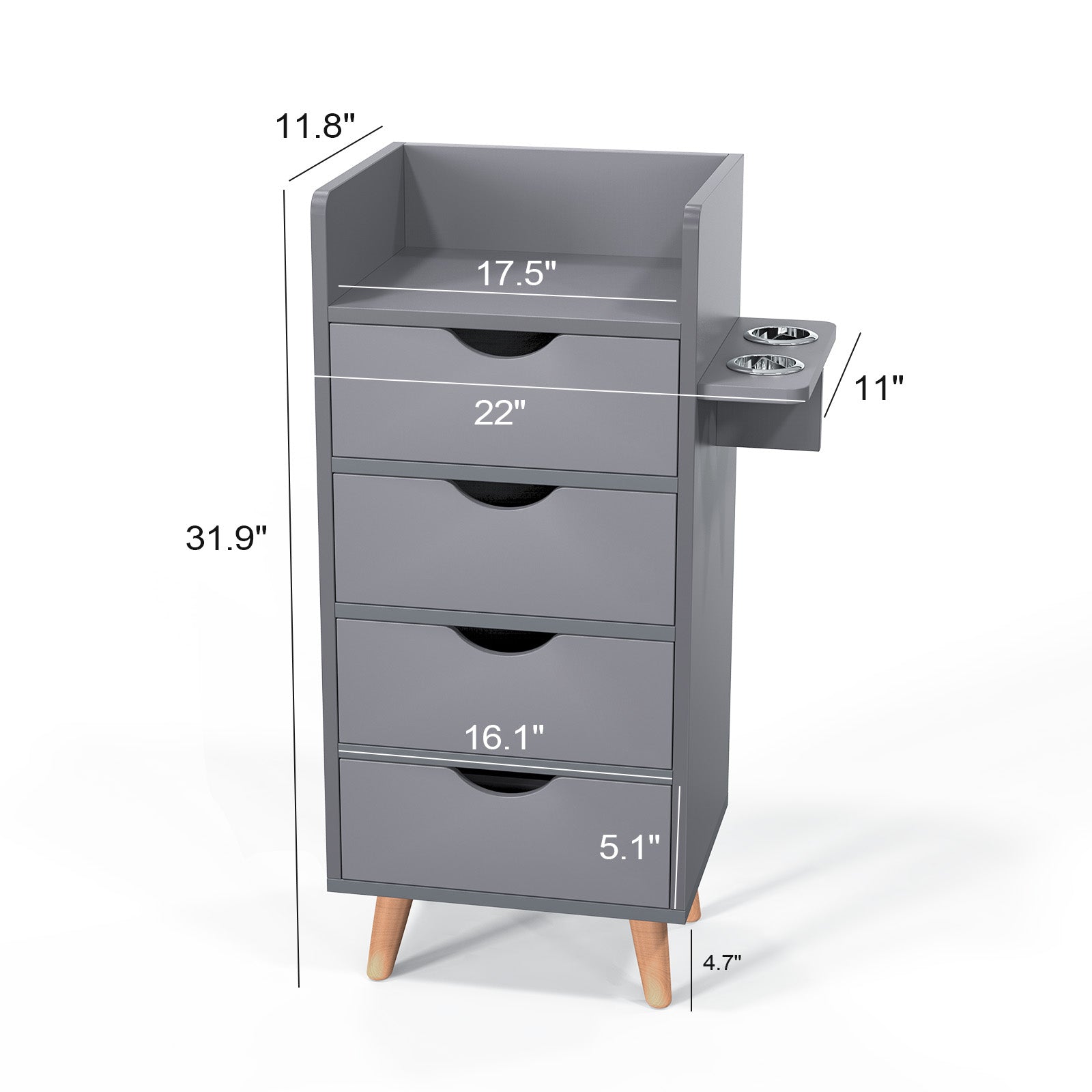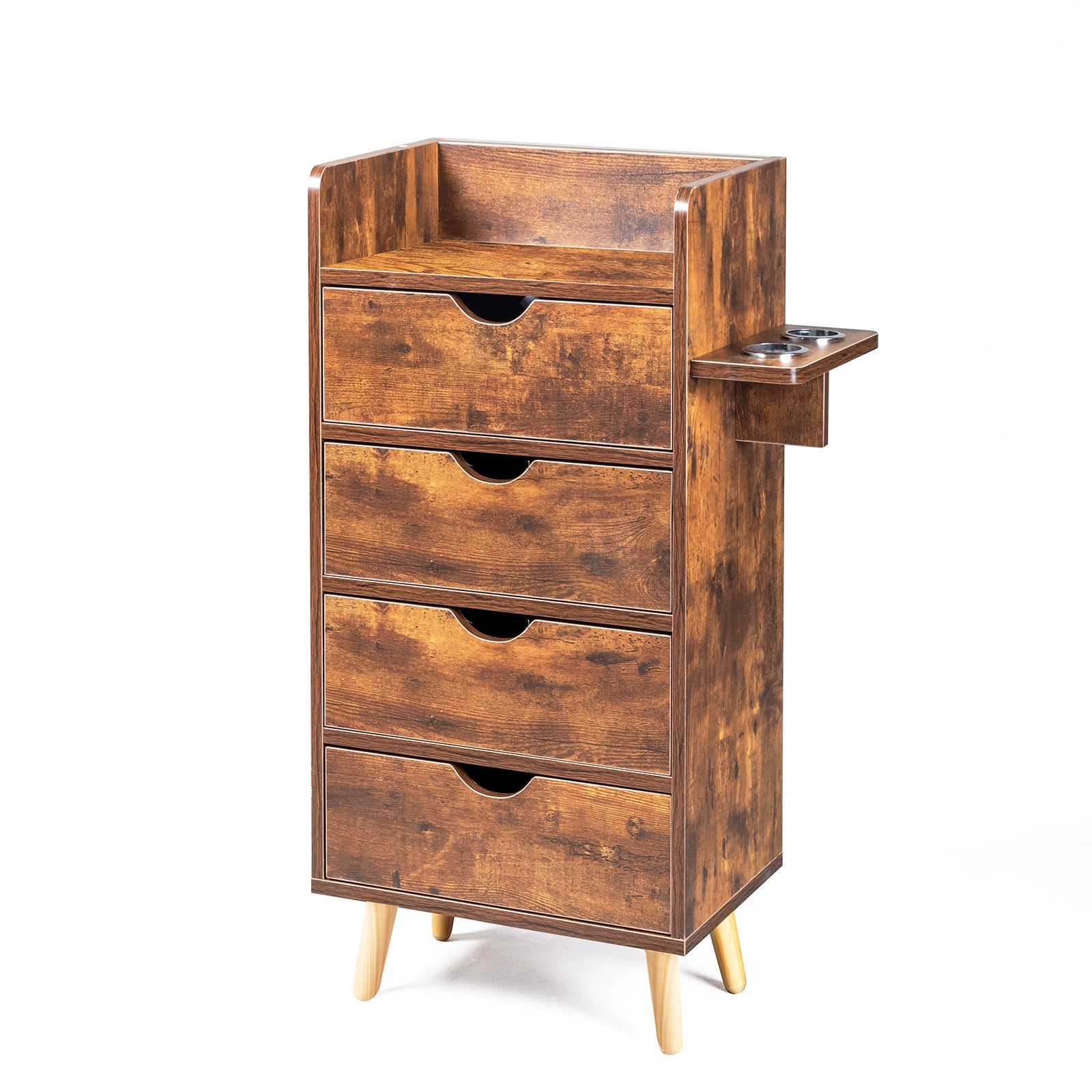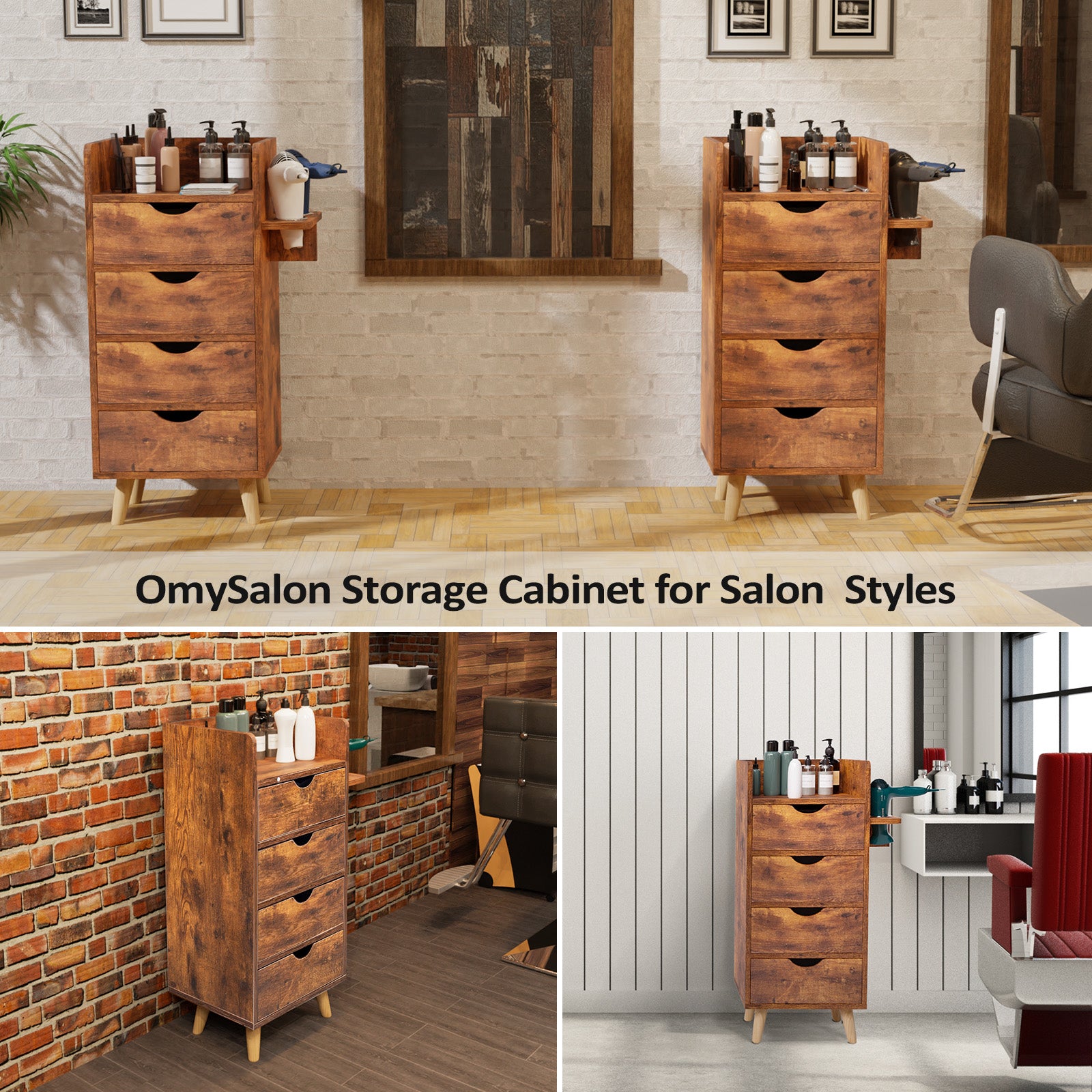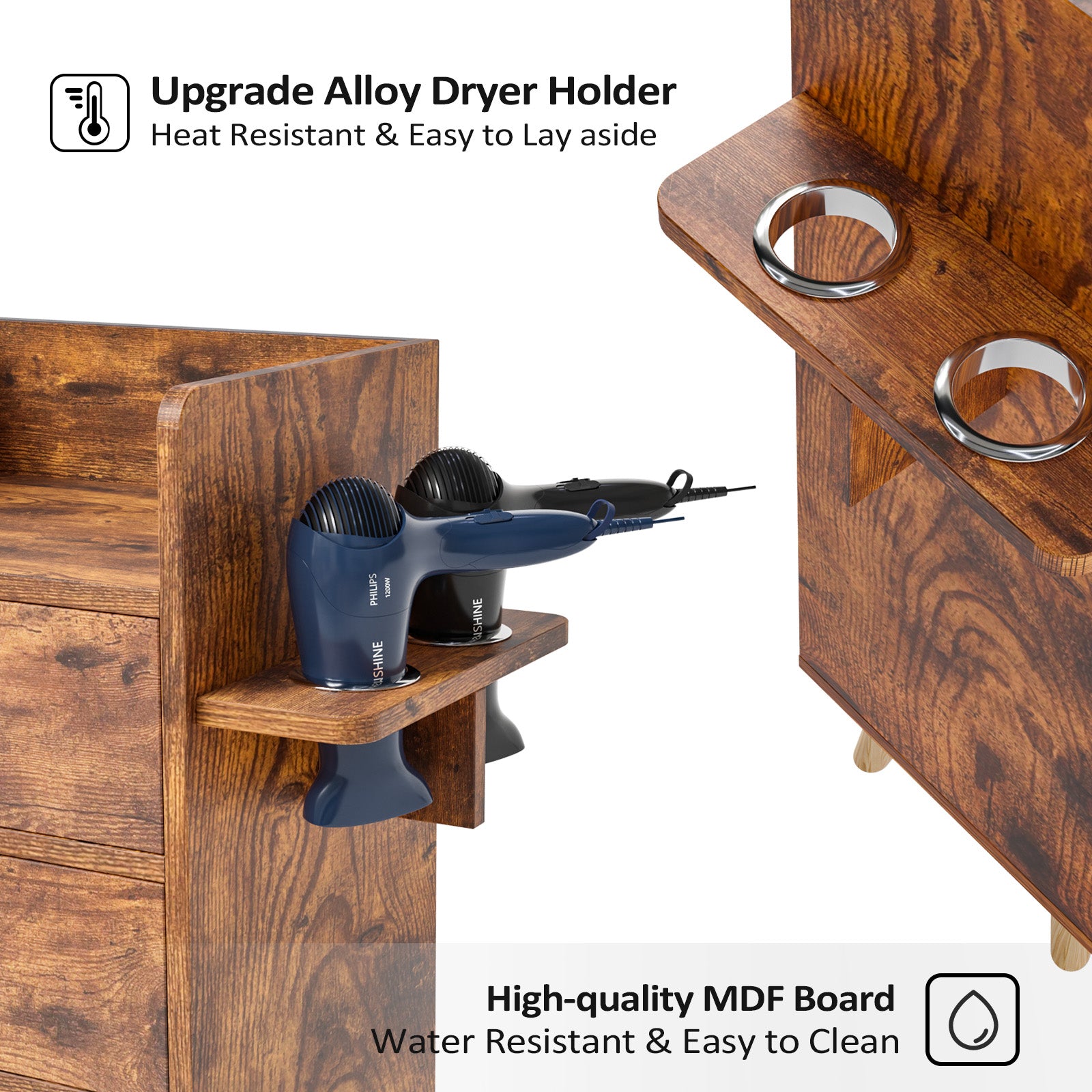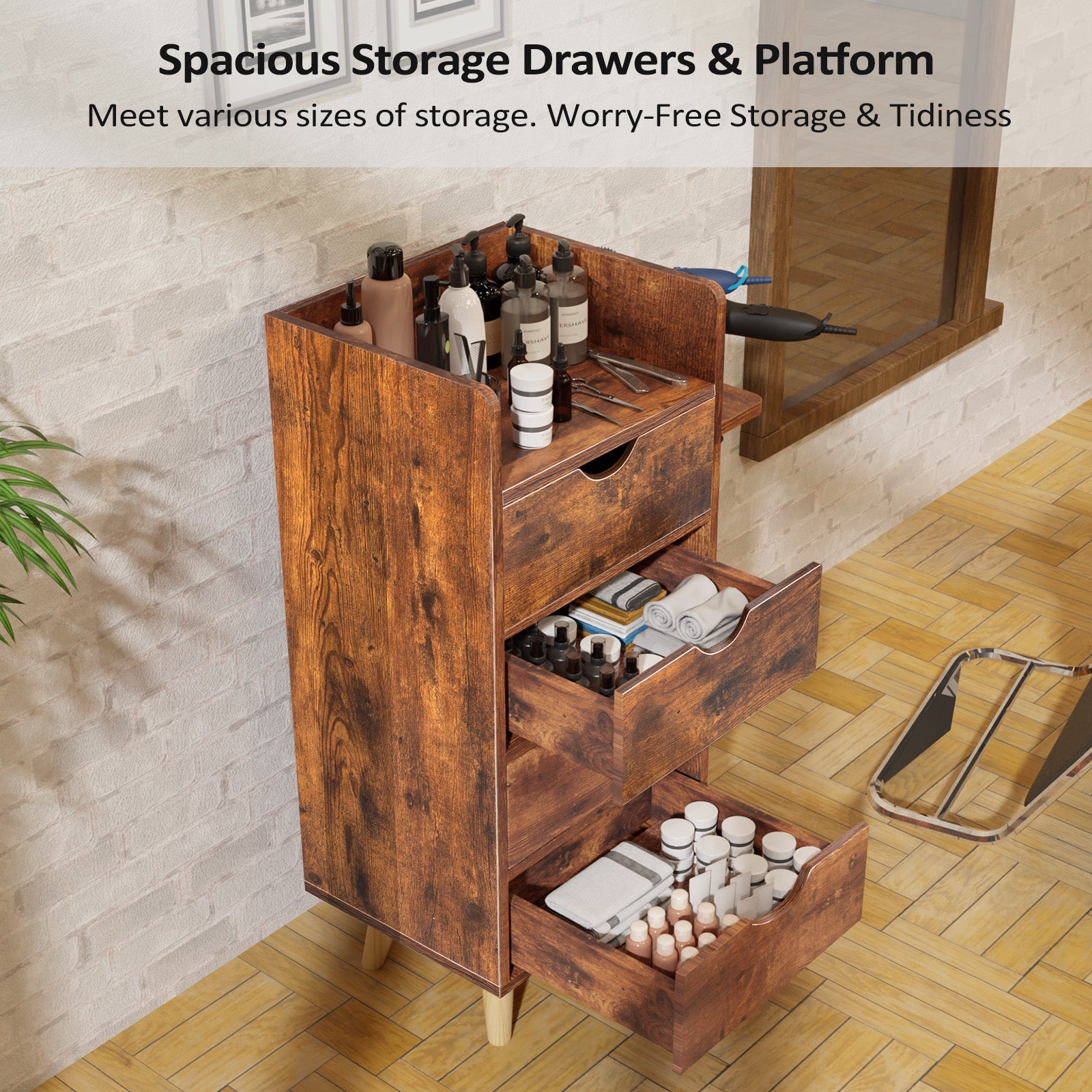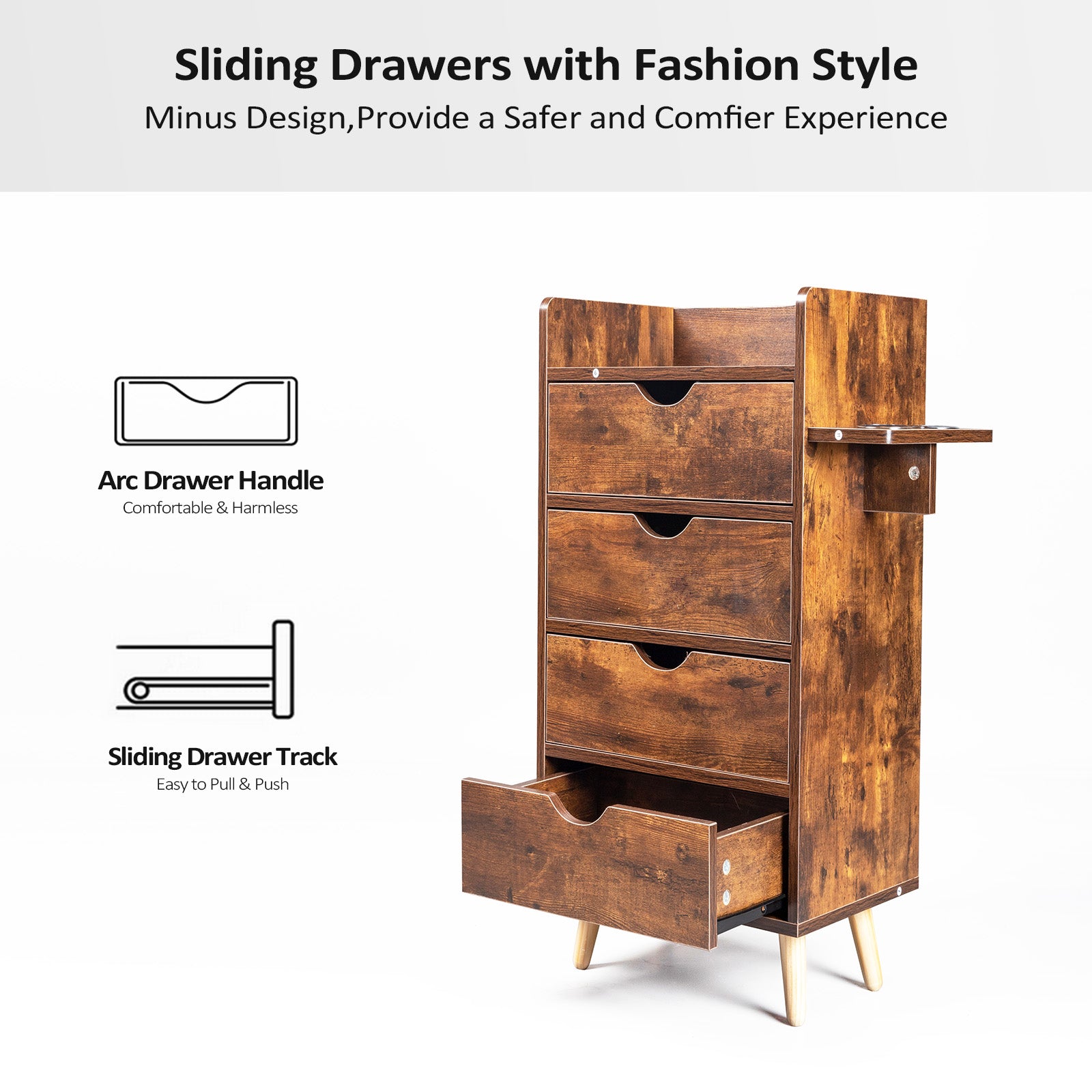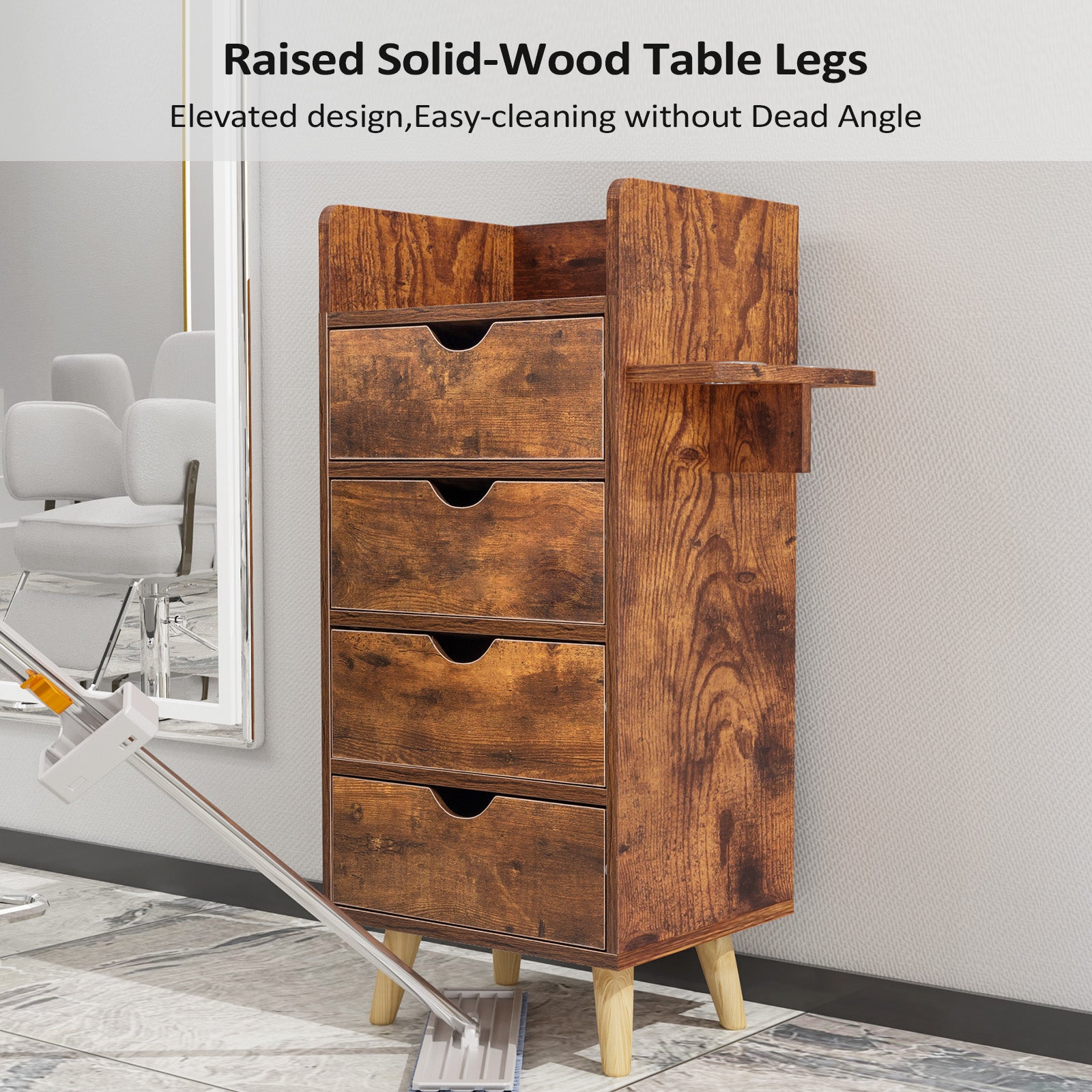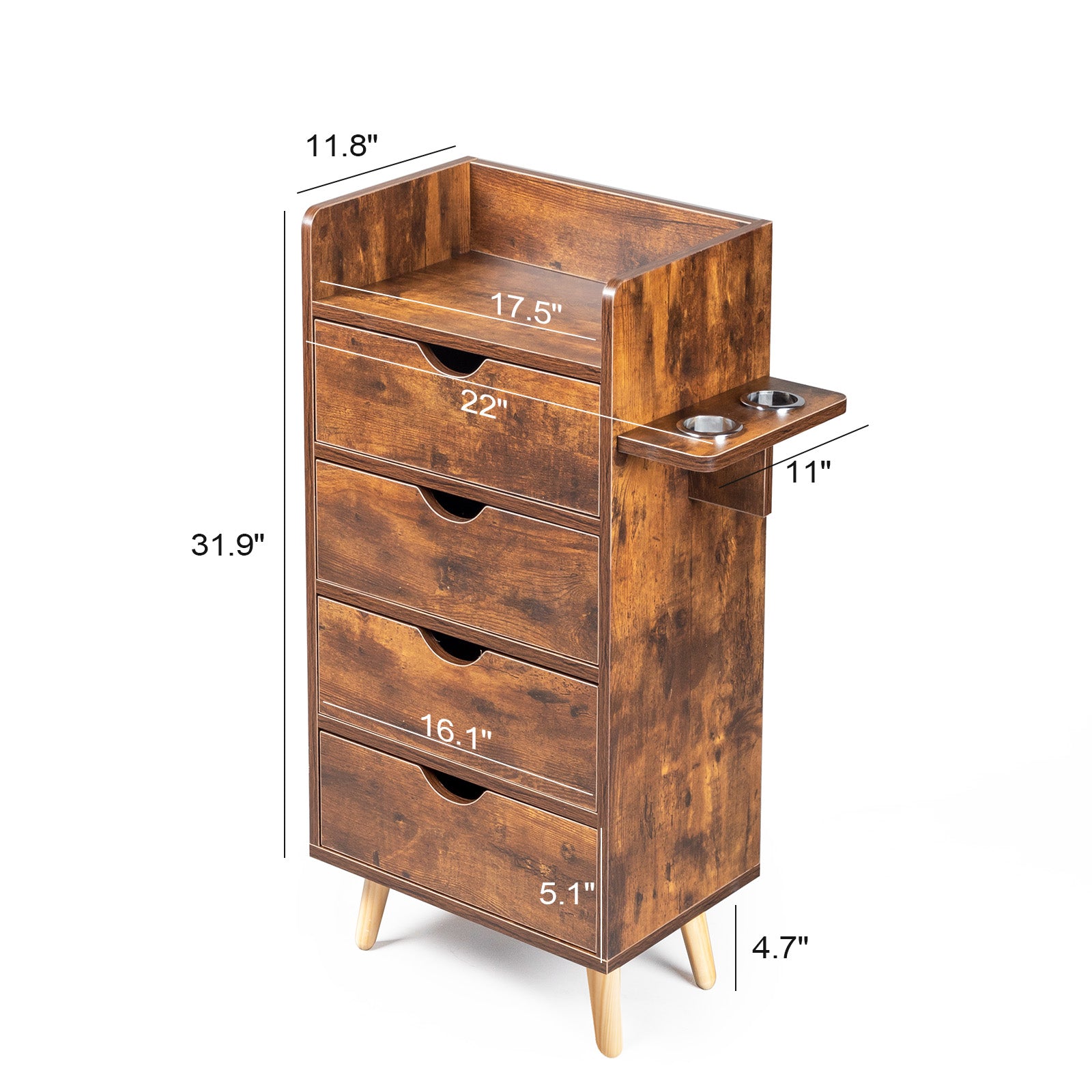 OmySalon 4-Layer Salon Storage Cabinet Beauty Barber Styling Station with 2 Hair Dryer Holders, Black/Grey/Rustic Brown
Free Shipping - Usually Arrives in 5-7 Business Days
Features:

1.【Easy Assembly】- With detailed instructions and all the necessary accessories included, the installation process for this storage cabinet is simple and can be completed quickly. In case of any installation issues, our dedicated customer service team is always ready to assist you.

2.【Durable and Easy to Clean】- This storage cabinet is made of medium-density fiberboard, ensuring its durability while adding an elegant touch. The raised table legs provide stability, and the smooth and waterproof surface makes daily cleaning a breeze.

3.【Upgraded Alloy Dryer Holder】- Setting it apart from other storage salon cabinets, our cabinet features upgraded alloy dryer holders that are heat-resistant. Additionally, the two dryer holes on the side provide convenient storage for curling irons, hair dryers, and other heating tools.

4.【Storage Drawers】- The cabinet is equipped with four drawers, offering ample space to store various tools, such as hair dryers, curling irons, and more. The drawers feature arc handles, making it easy to pull and push without causing any discomfort or harm to your hands.

5.【Wide Usage】- With its simple and modern design, this storage salon cabinet complements various decorative styles. It is suitable for commercial use in hair salons, beauty shops, cosmetic studios, as well as for home applications. It can be placed in the bathroom as a bathroom cabinet or in any other room to store everyday essentials.
OmySalon Salon Stations Storage Cabinet
This modern and stylish storage cabinet is designed to store and organize salon and beauty tools and supplies effectively. It is an ideal solution for beauty salons, spas, barber shops, salons, dressing rooms, bathrooms, and more.
· With detailed instructions and the necessary accessories provided, the installation process for this storage cabinet is simple.
· The use of medium-density fiberboard ensures the durability of the product.
· The two dryer holders have been upgraded to alloy, making them heat-resistant.
· Features four drawers that allow you to conveniently store various tools, including hair dryers, curling irons, and more.
· Equipped with raised table legs and an elevated design, facilitating easy cleaning and maintenance.
Upgraded Alloy Dryer Holder
The dryer holder has been upgraded to alloy material, making it heat-resistant and convenient to storage.
Arc Drawer Handle
The fashion arc drawer handle is designed for easy pulling and pushing, ensuring a comfortable grip.
Spacious Storage Drawer
The spacious storage drawer is designed to protect your valuables and accommodate various items.
Sliding Drawer Track
With the sliding drawer track, you can easily pull and push the drawer, ensuring smooth and effortless operation.
What You Get:
1 x Barber Cabinet
1 x Installation Manual
1 x Installation Accessories
Color: Black
Material: MDF Board
Overall Dimension:15"L x 11.8"W x 31.9"H
Drawer Dimensions:13"L x 5.1"W
OmySalon 4-Layer Salon Storage Cabinet Beauty Barber Styling Station with 2 Hair Dryer Holders, Black/Grey/Rustic Brown
Compact, nice design
Great, compact design, so cute, very suit for home salon or some small salon.
Good
I am very satisfied with the product and it also arrived early! It is somewhat smaller height wise than I expected but not an issue at all. It actually is enough to store all of my tools and shelves.
Artículos de belleza
Excelente para un salón de belleza muy practico y no ocupa mucho espacio si tienes un salón pequeño estos es para ti
Sturdy, durable station.
I'm very pleased with this station. It is worth every penny. Very easy to clean and has lots of space for a smaller area. I do love it!