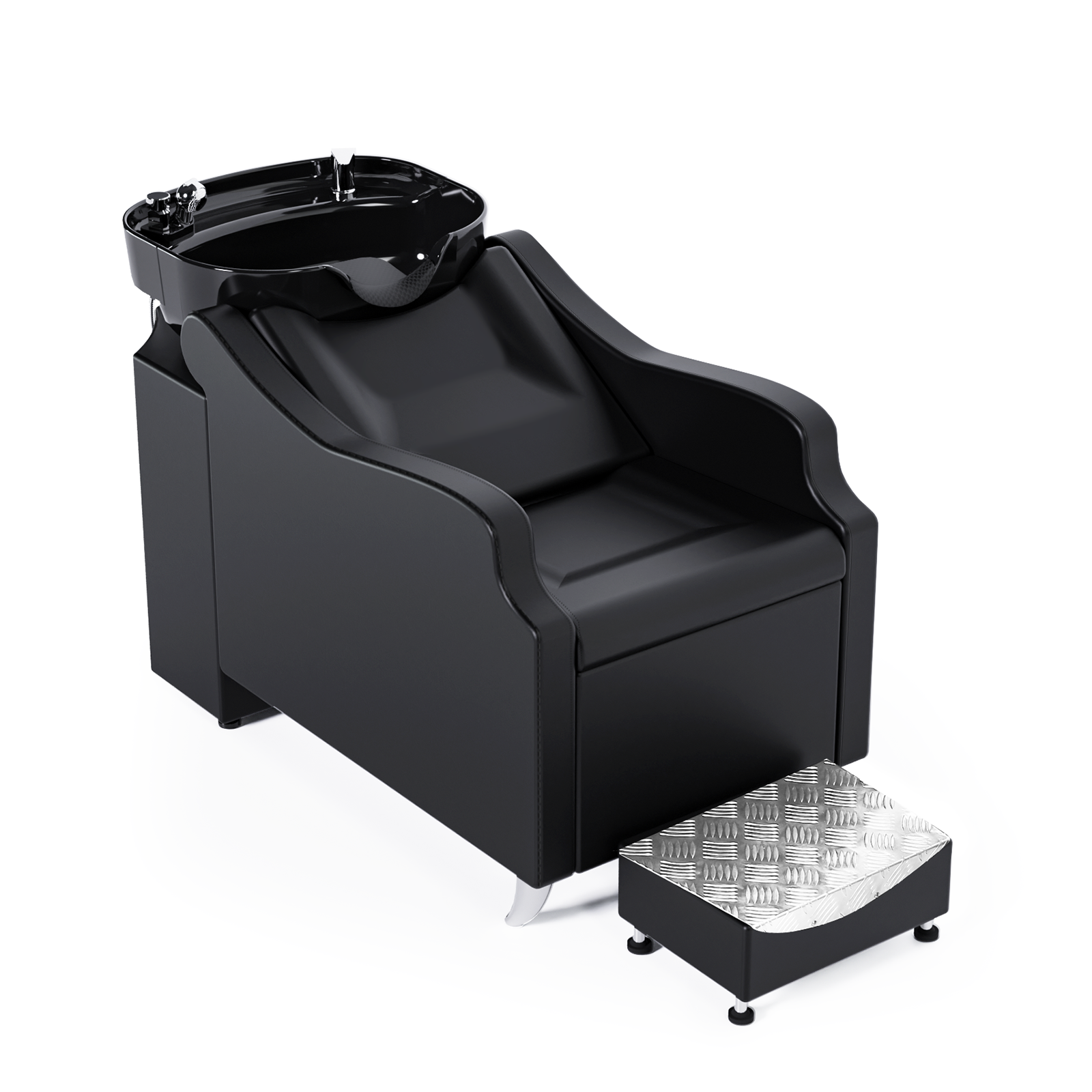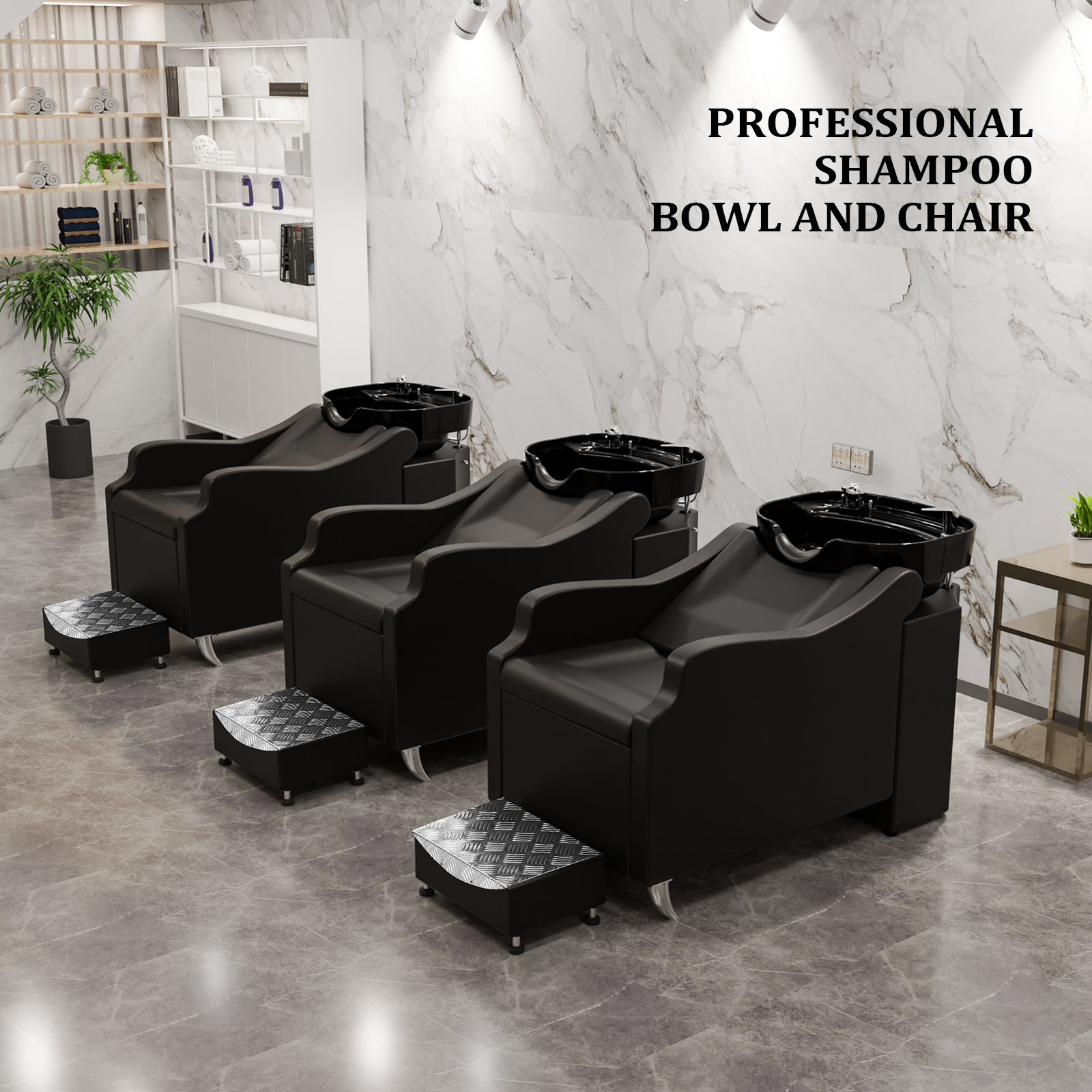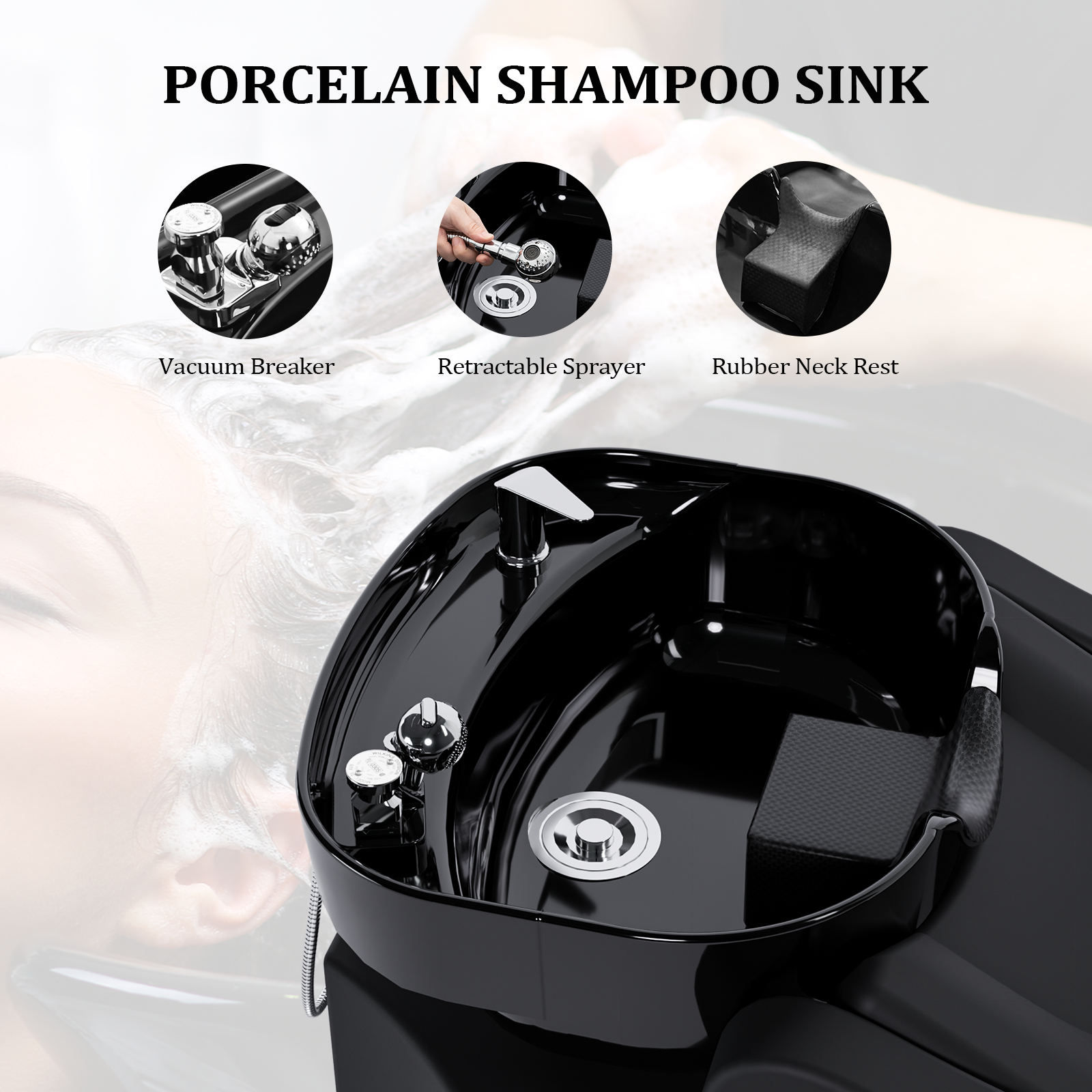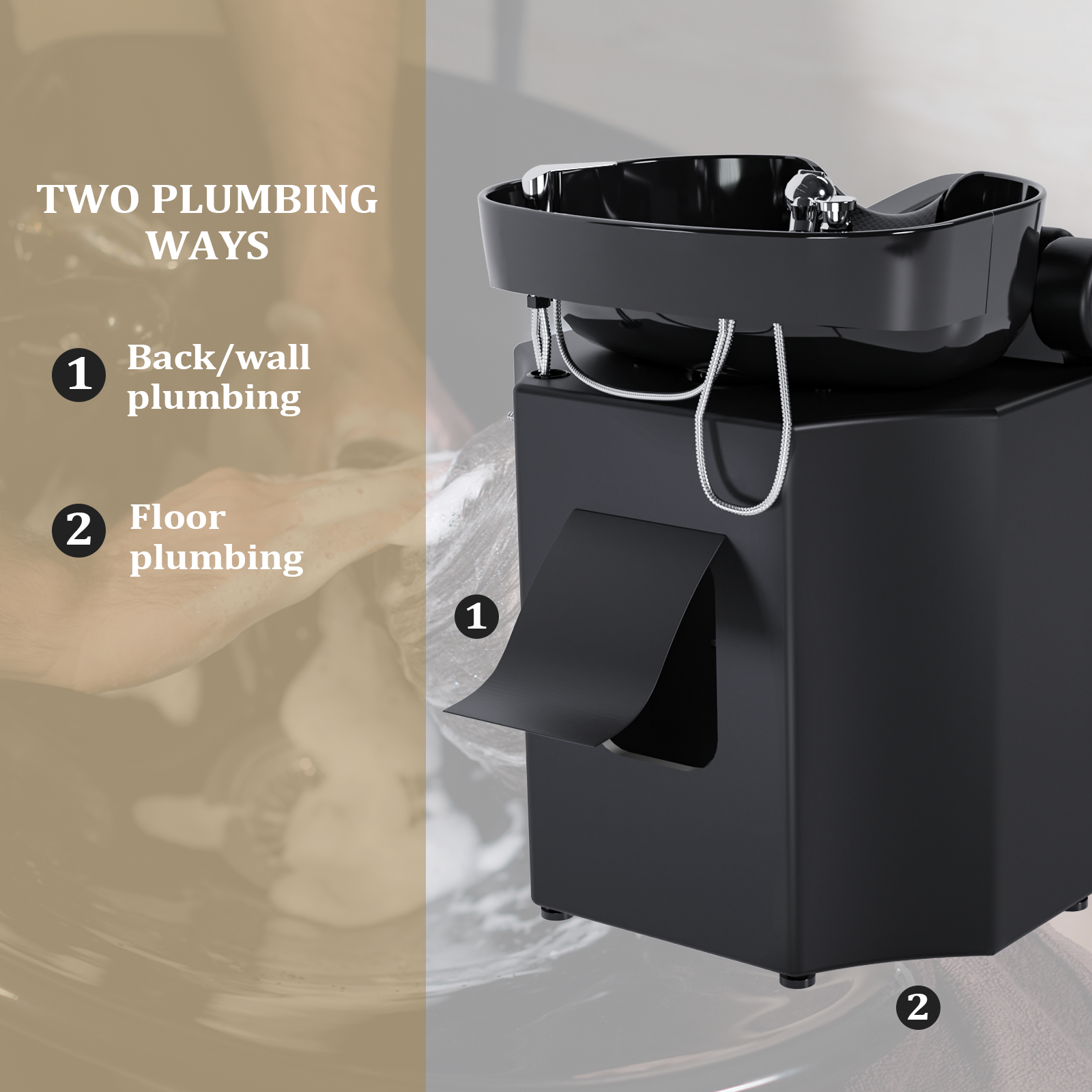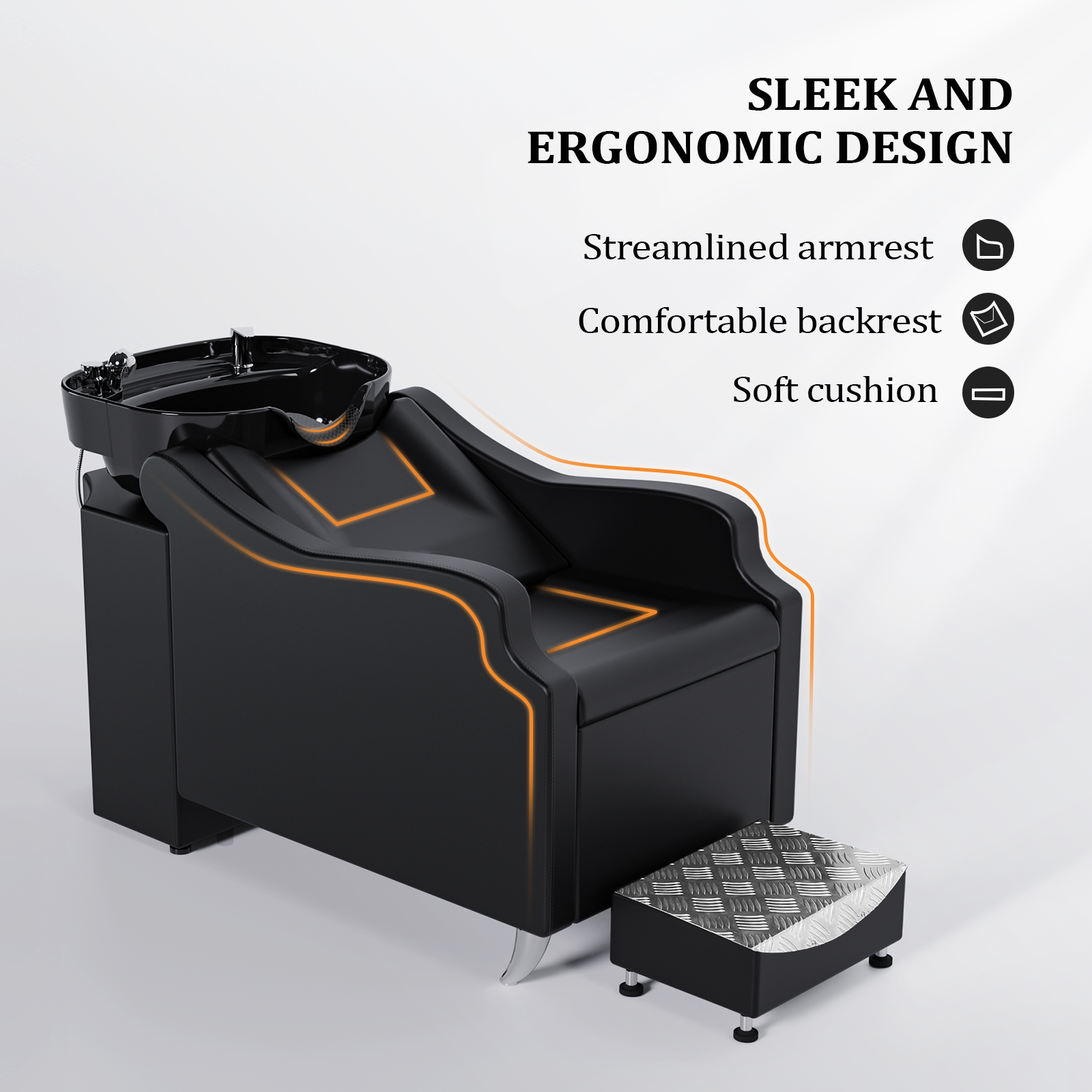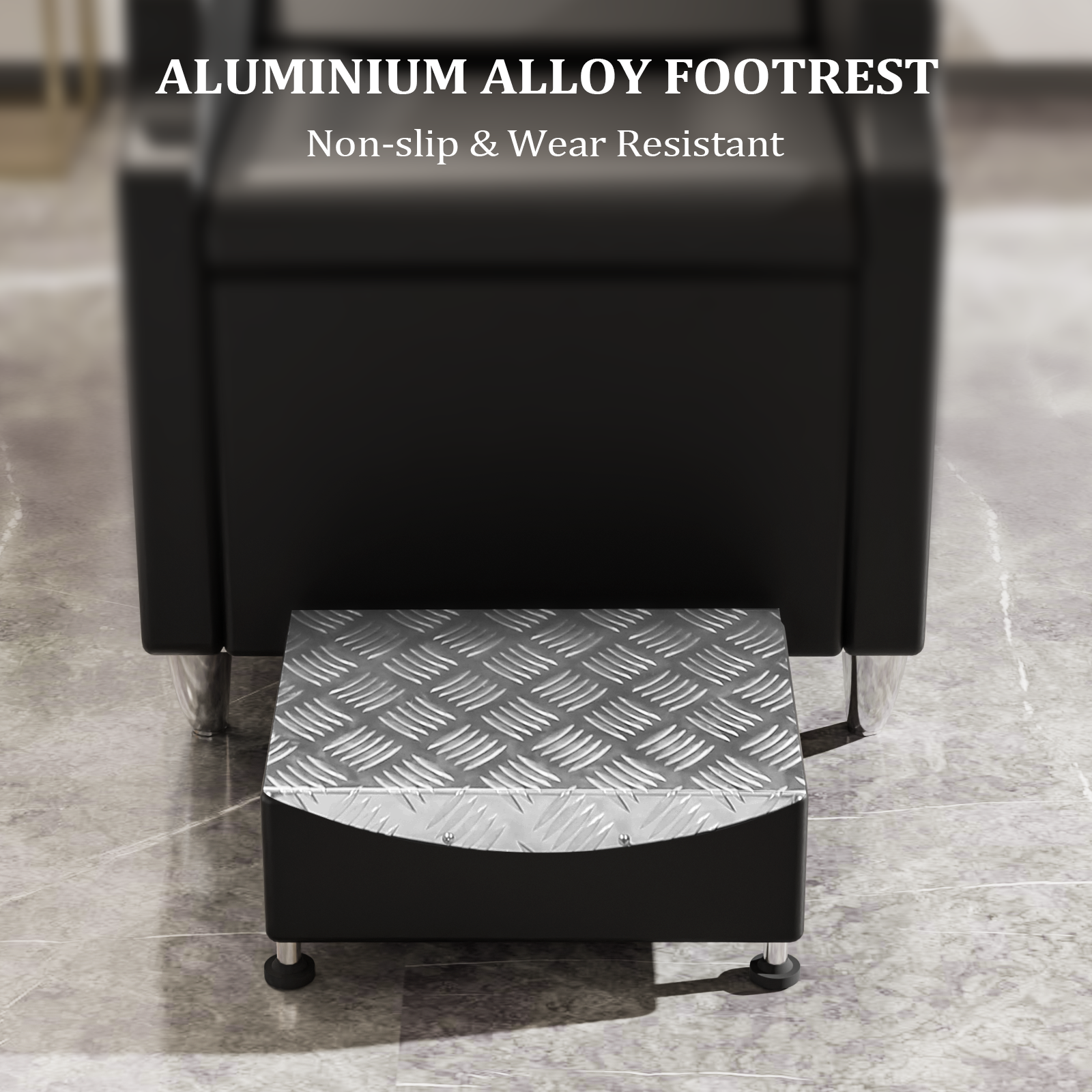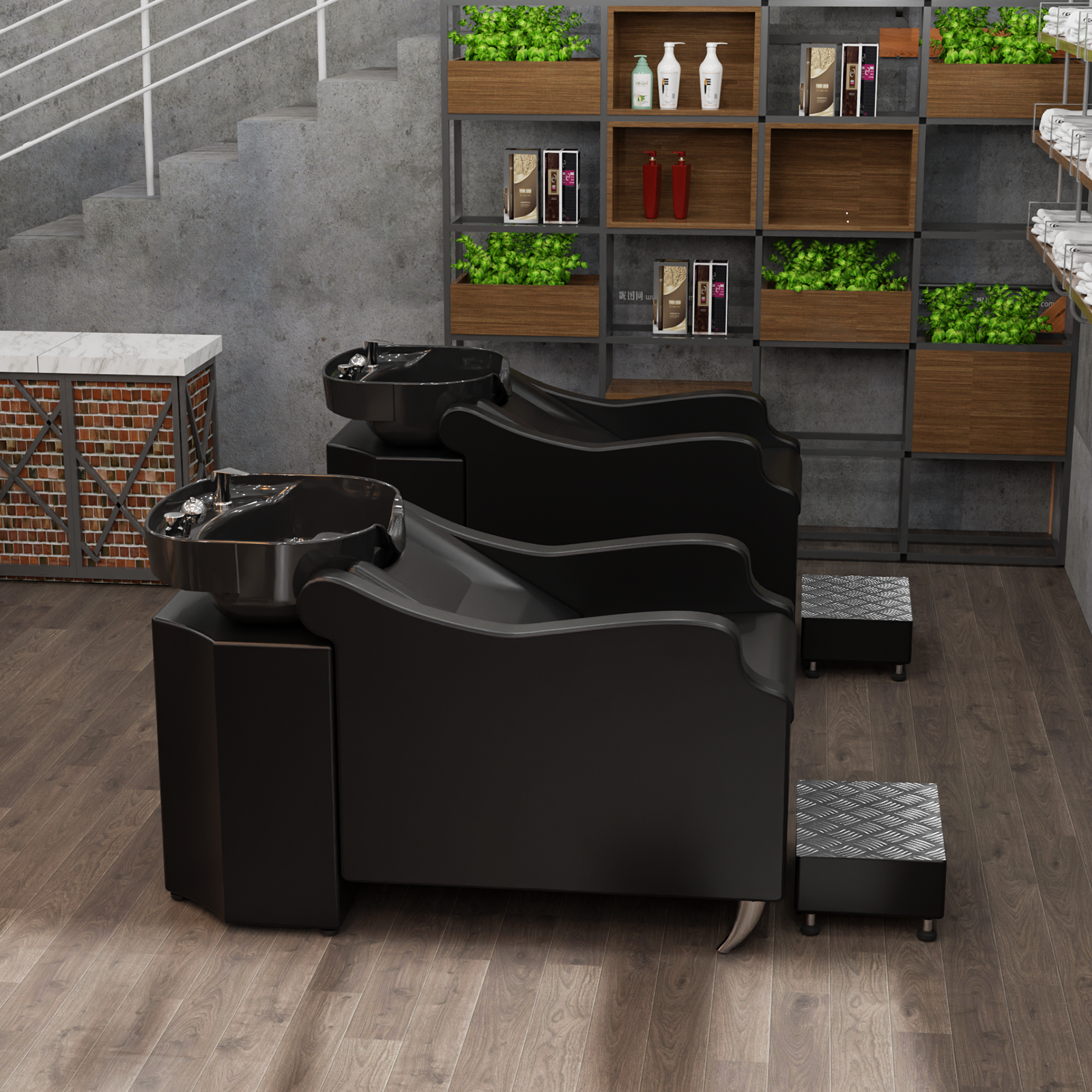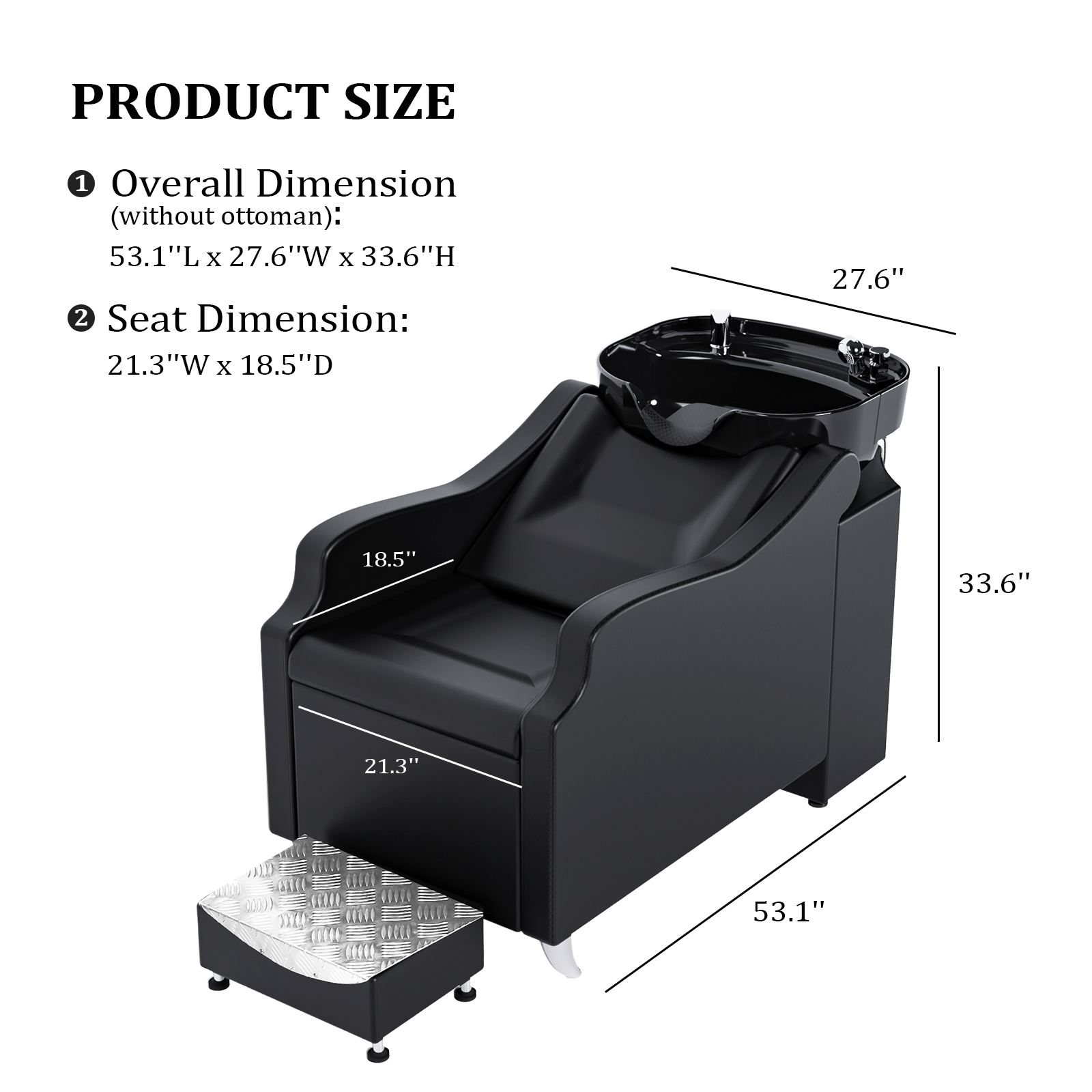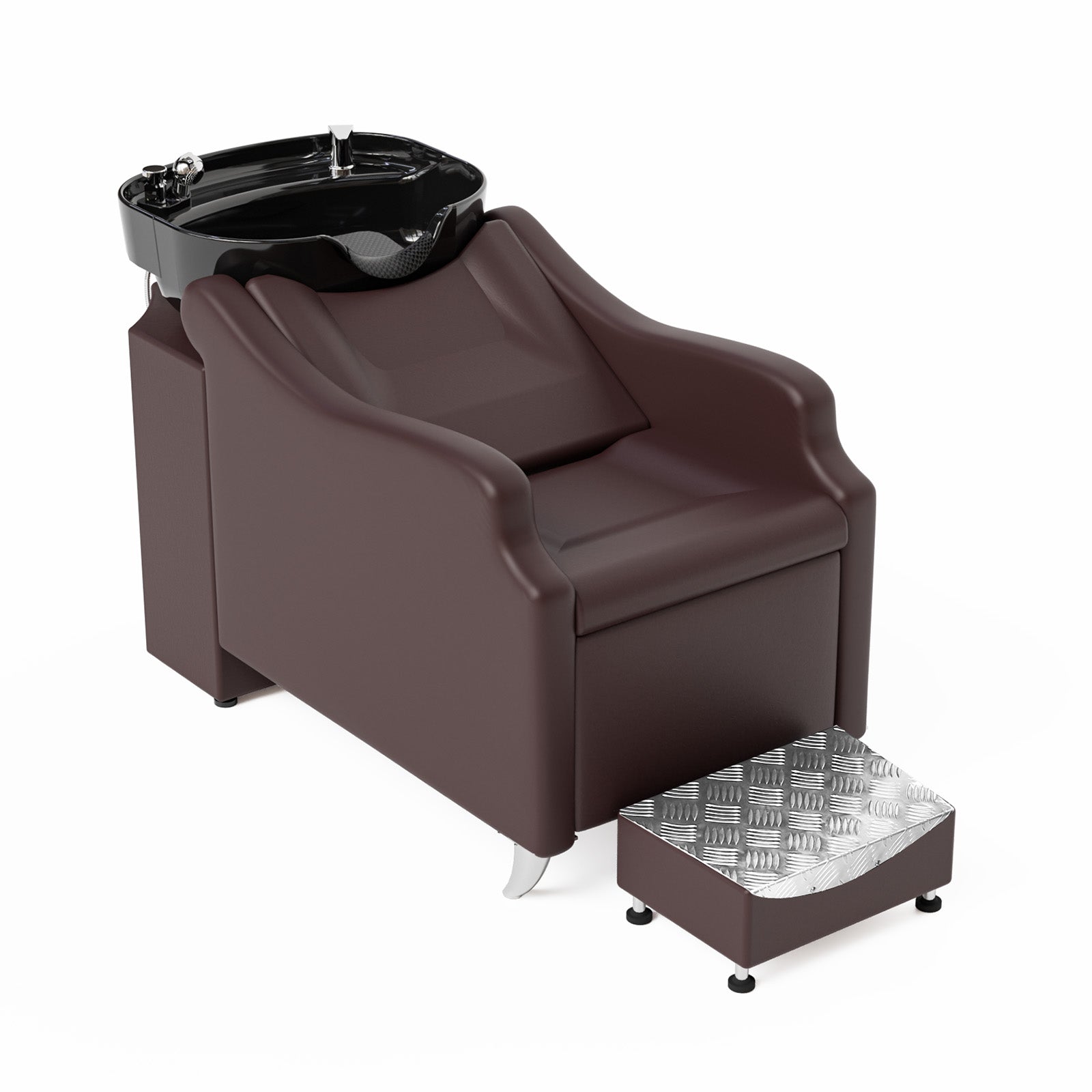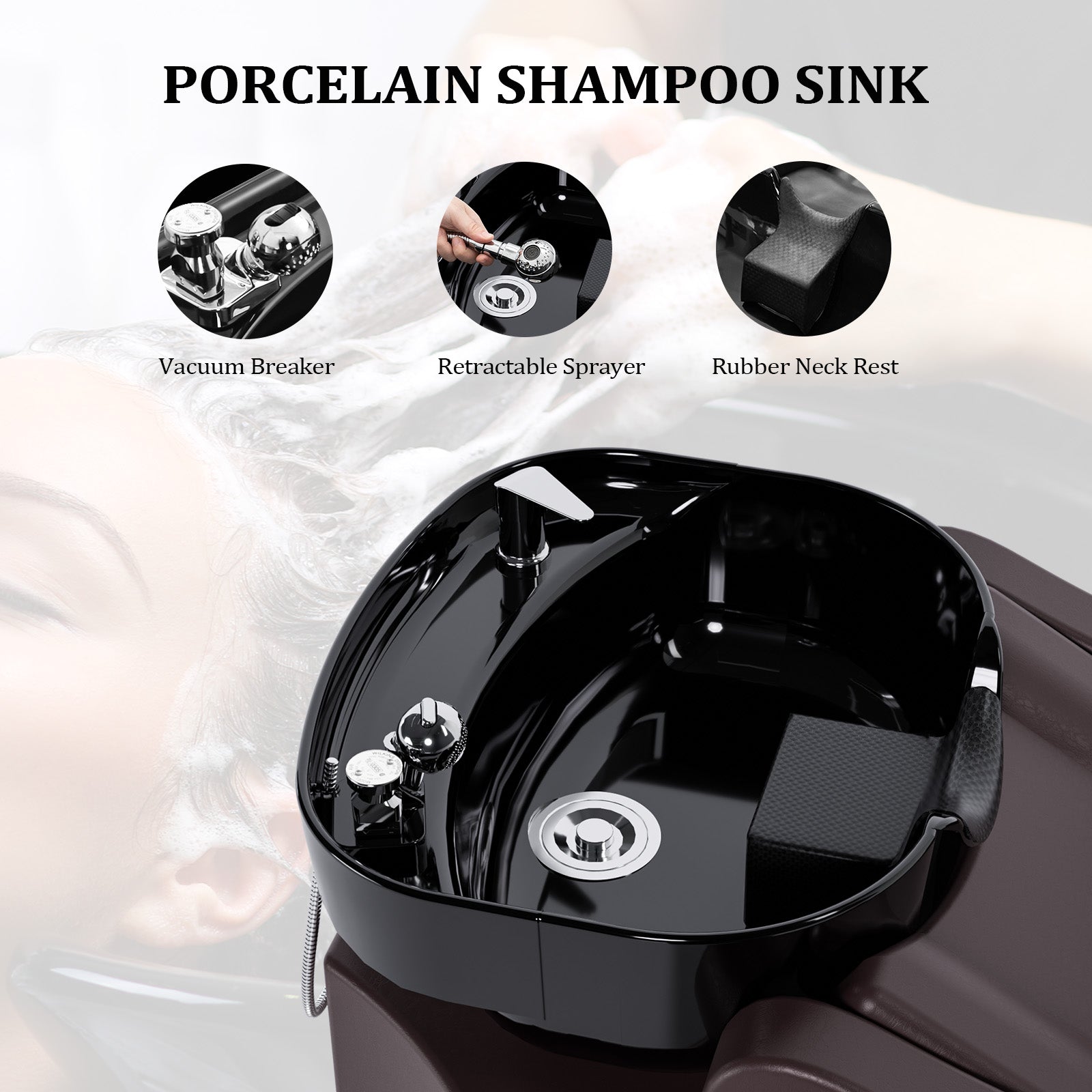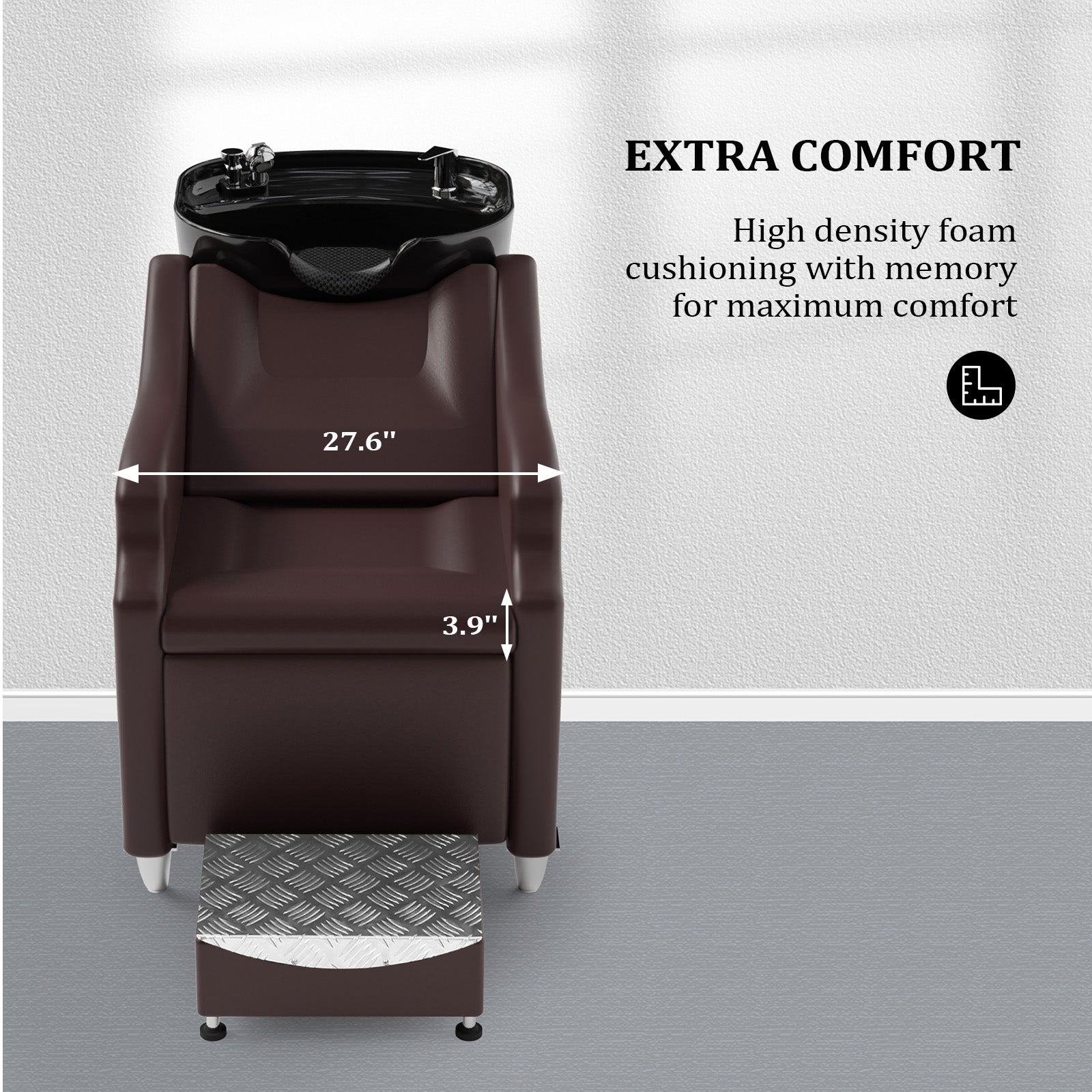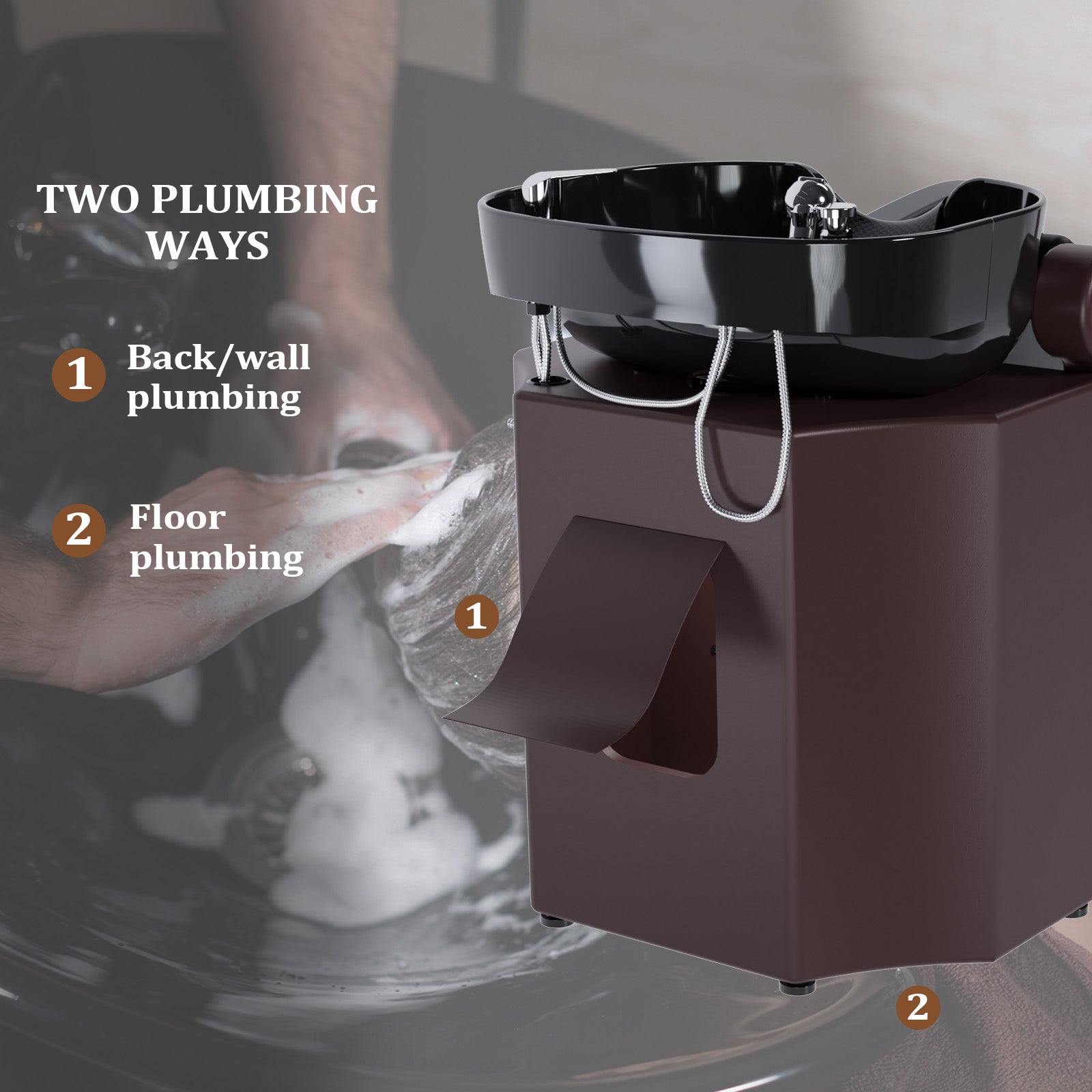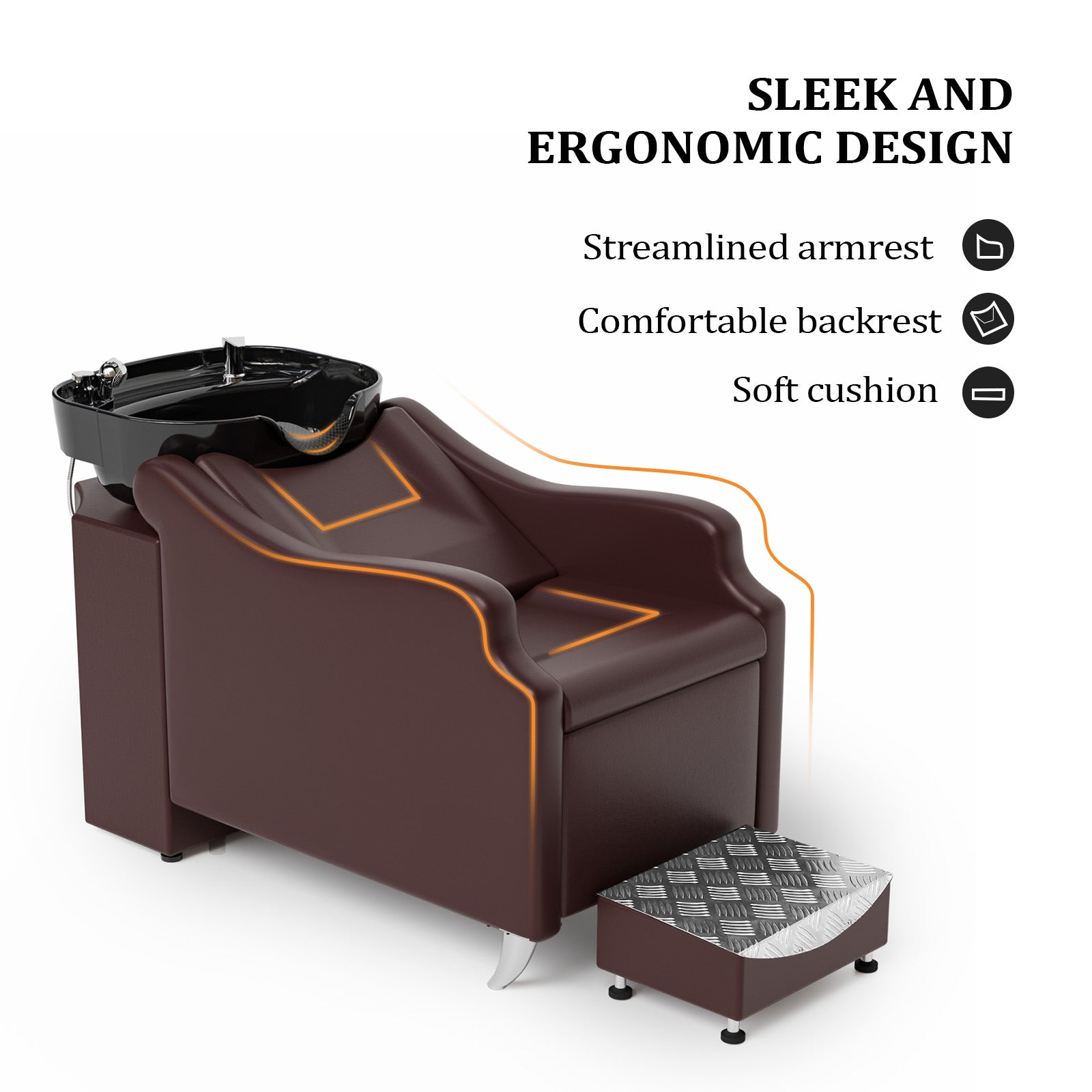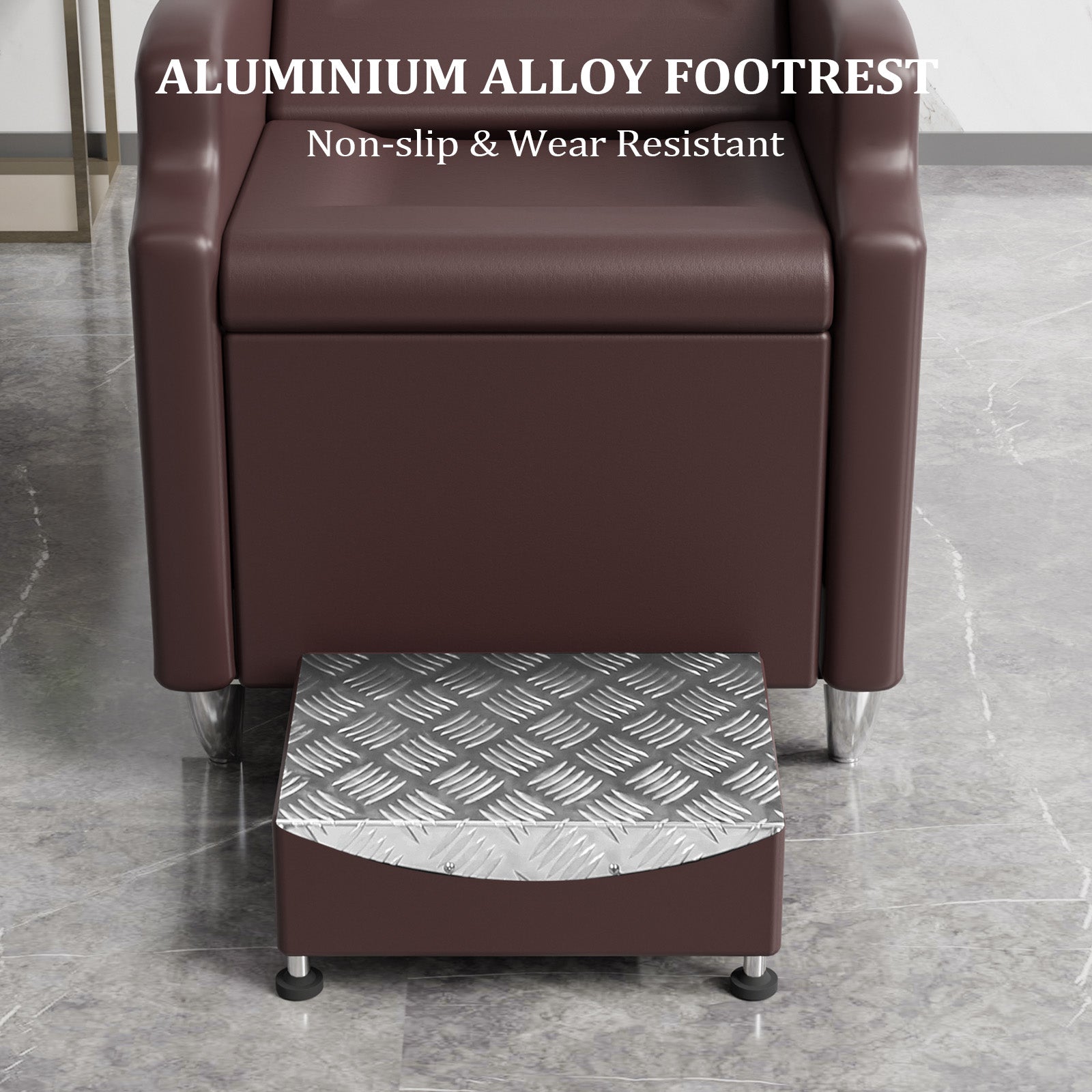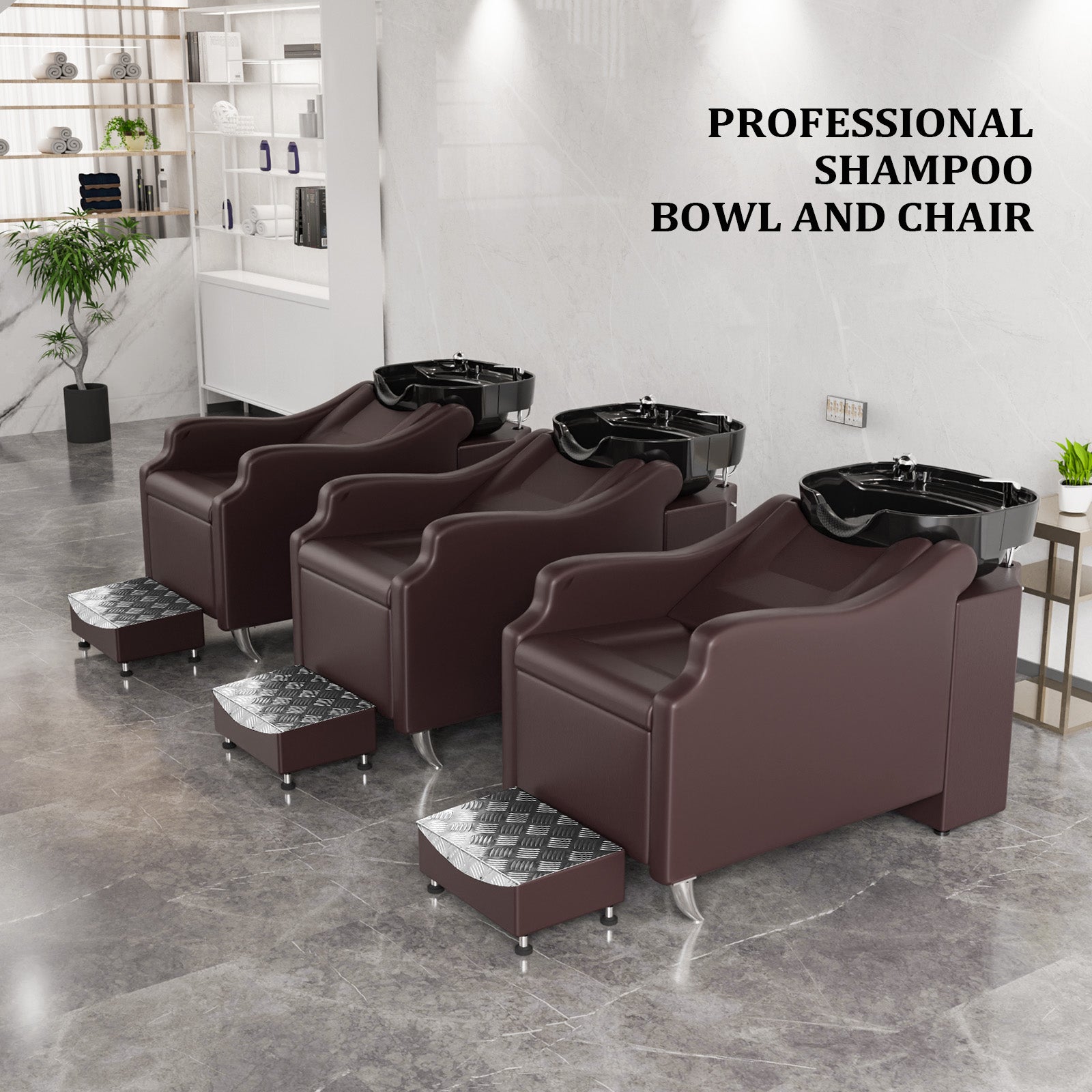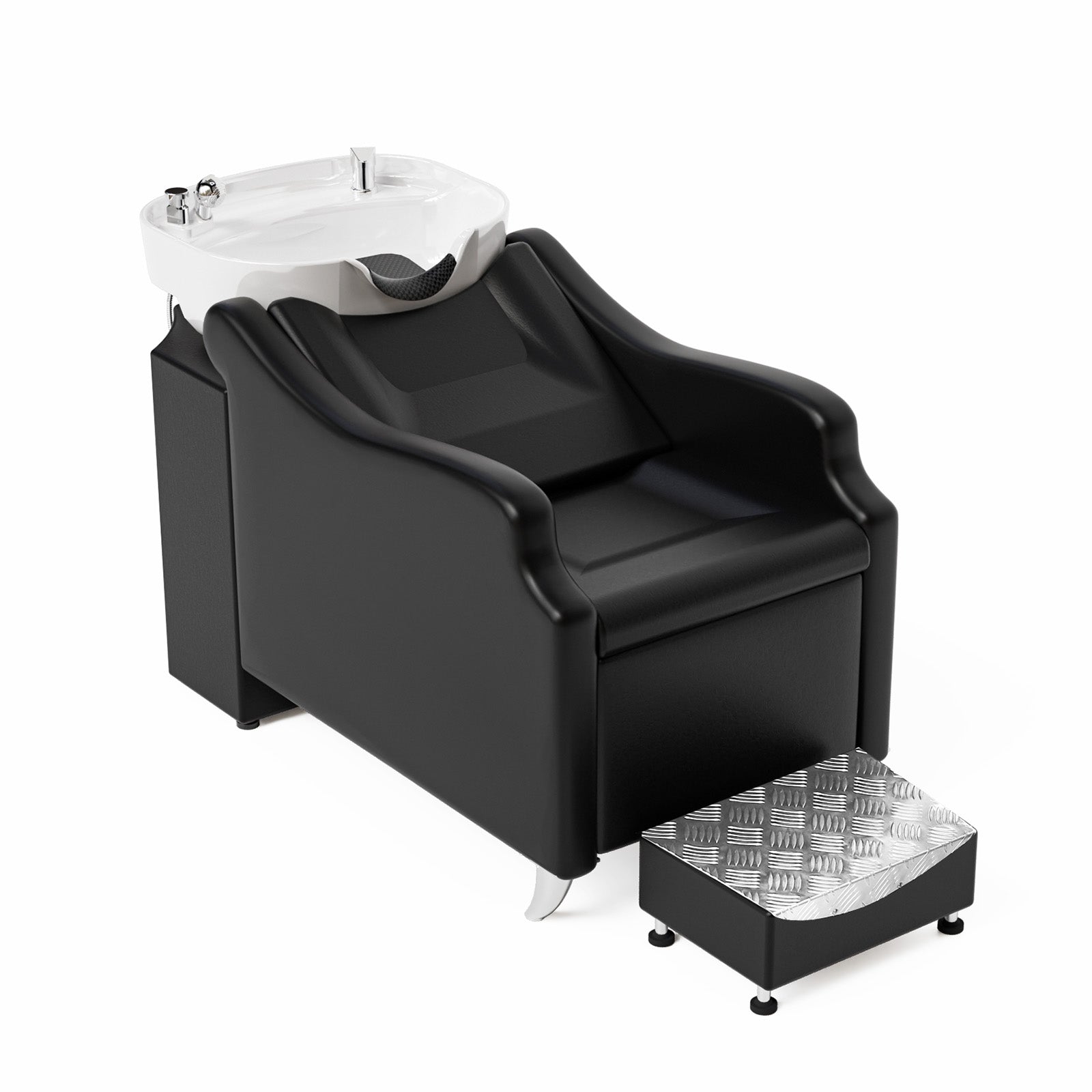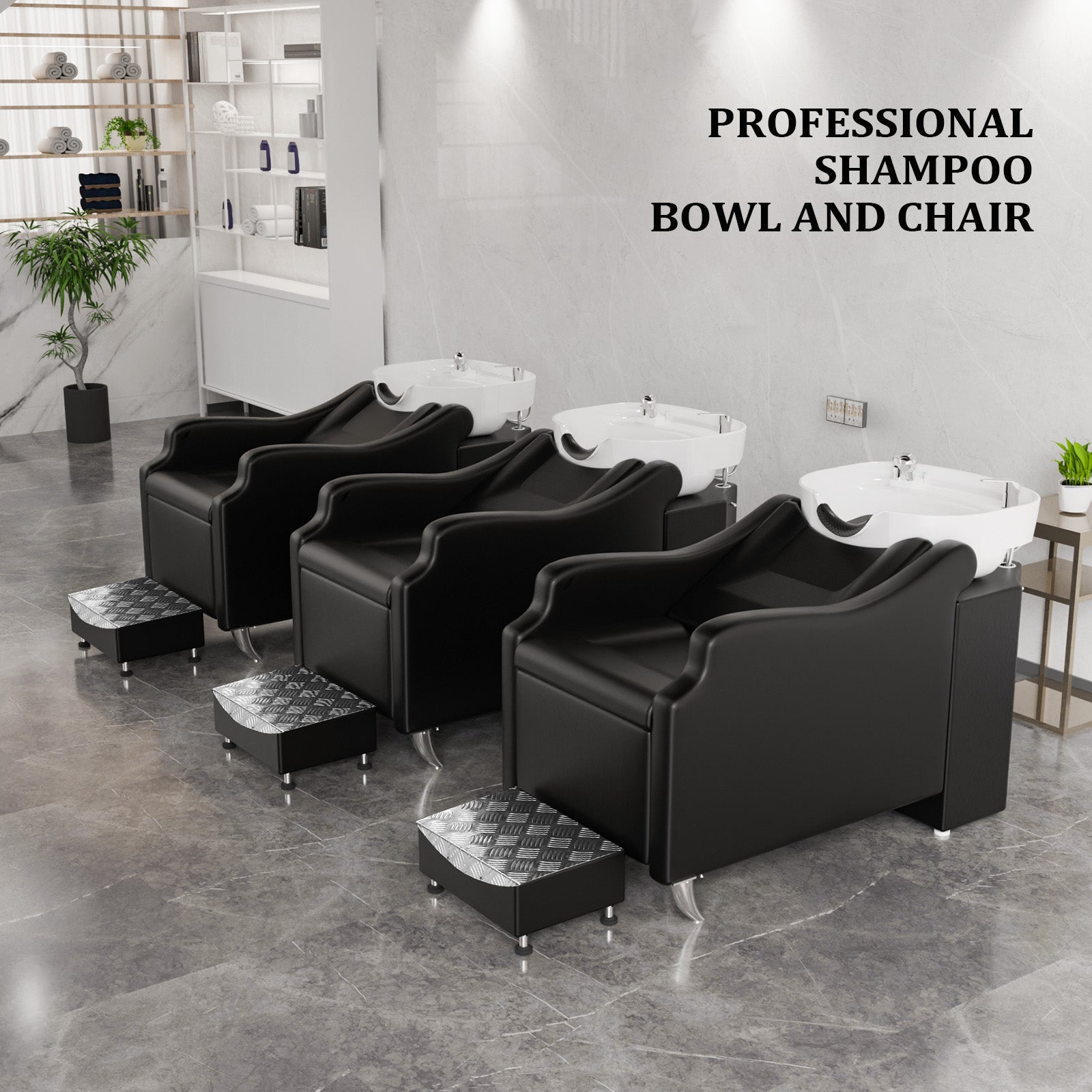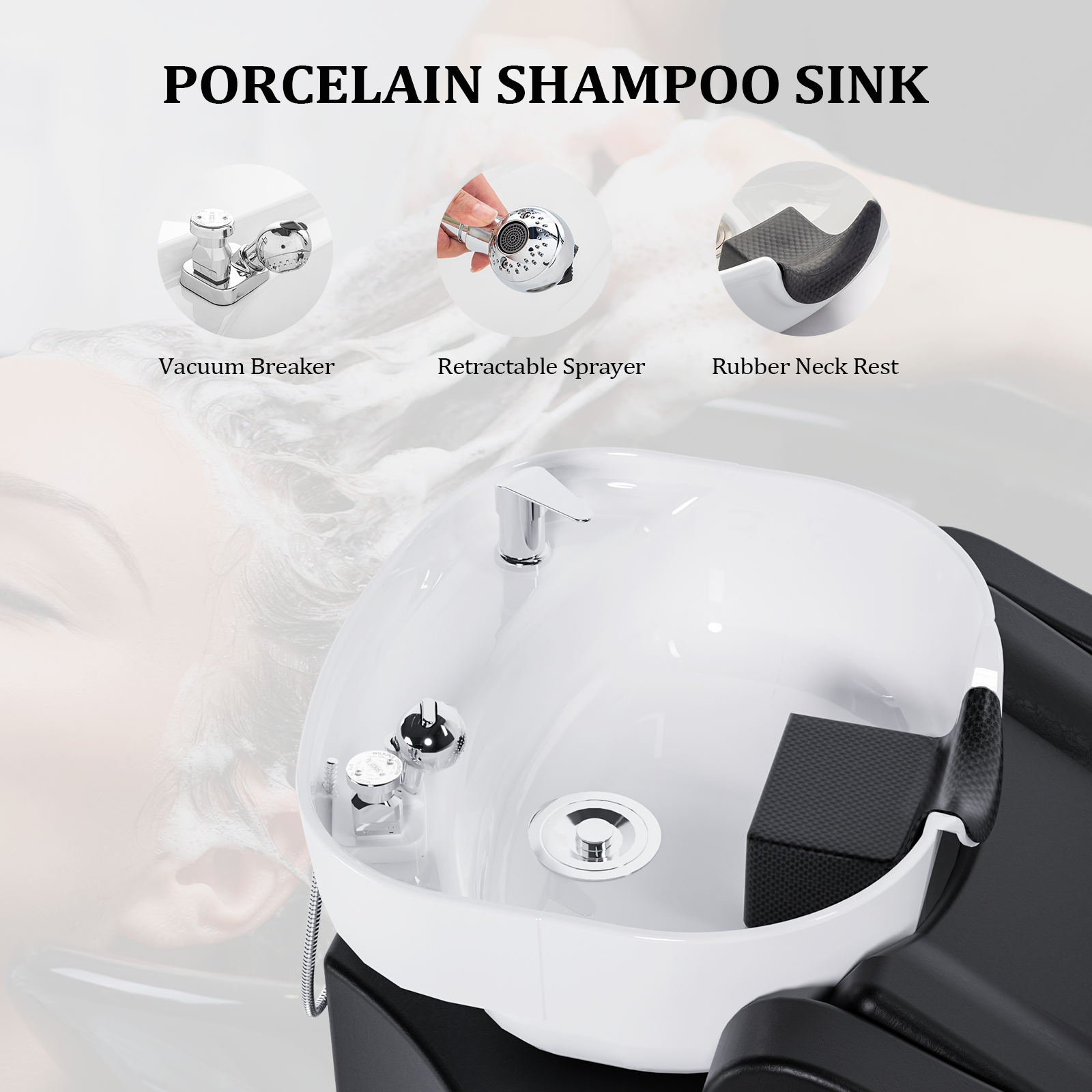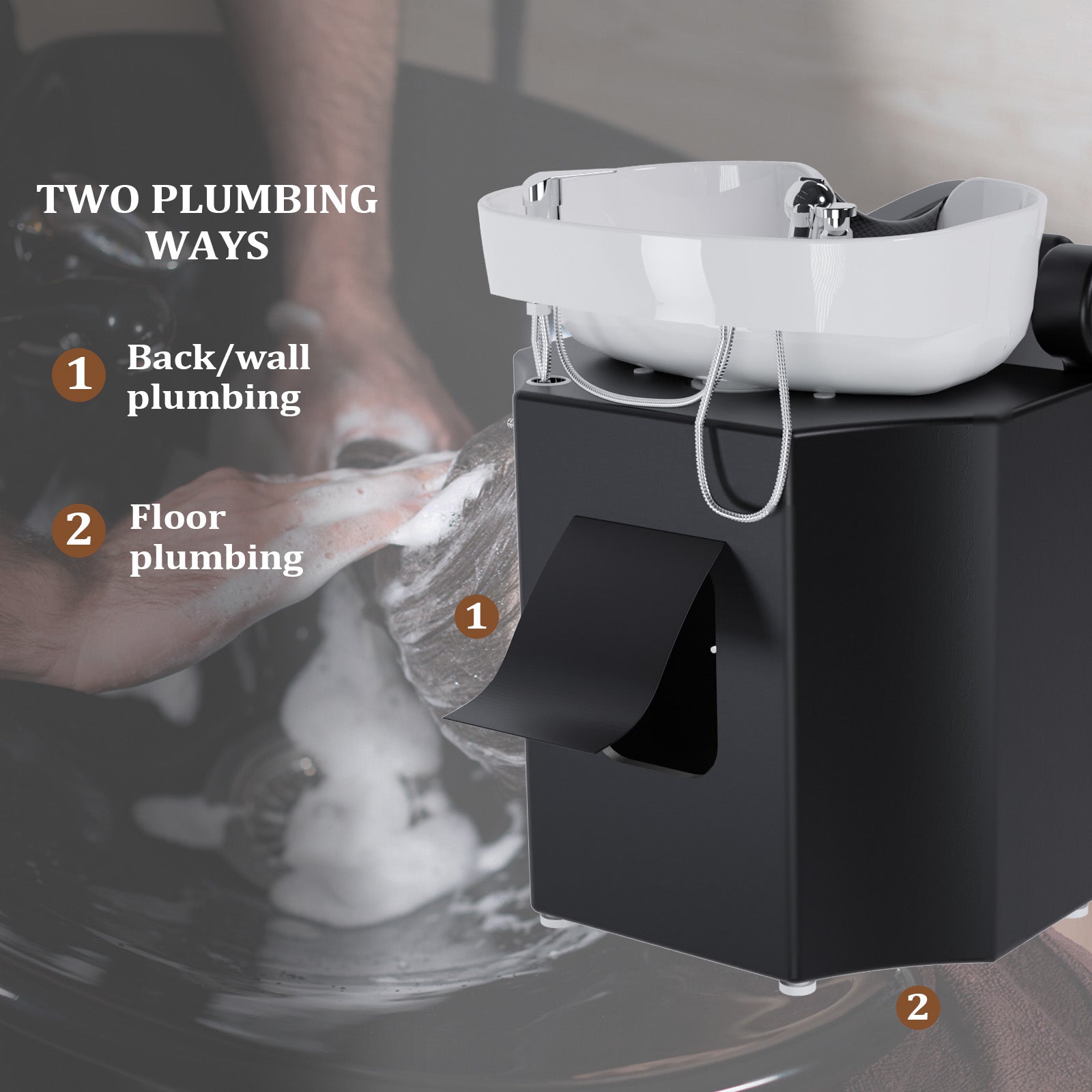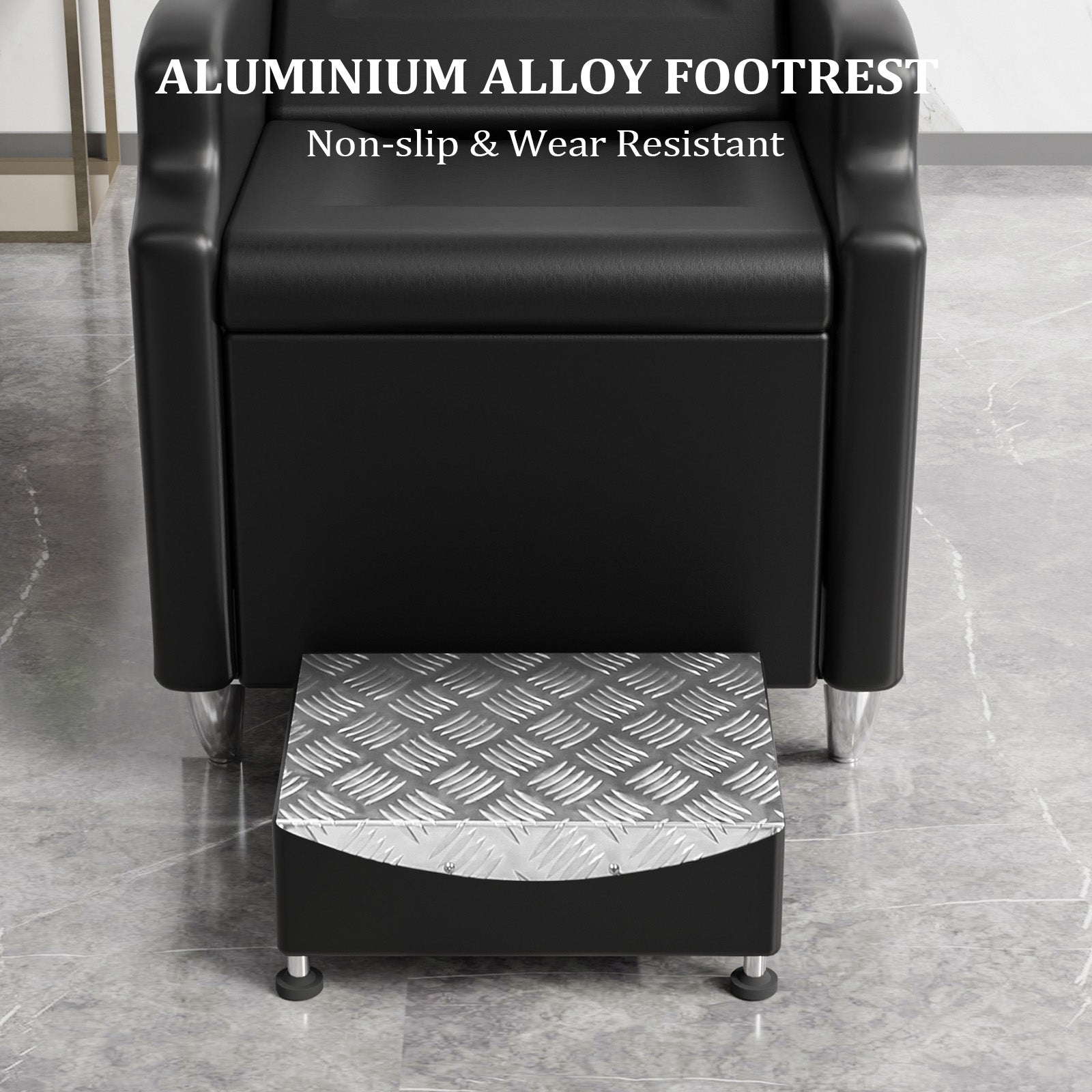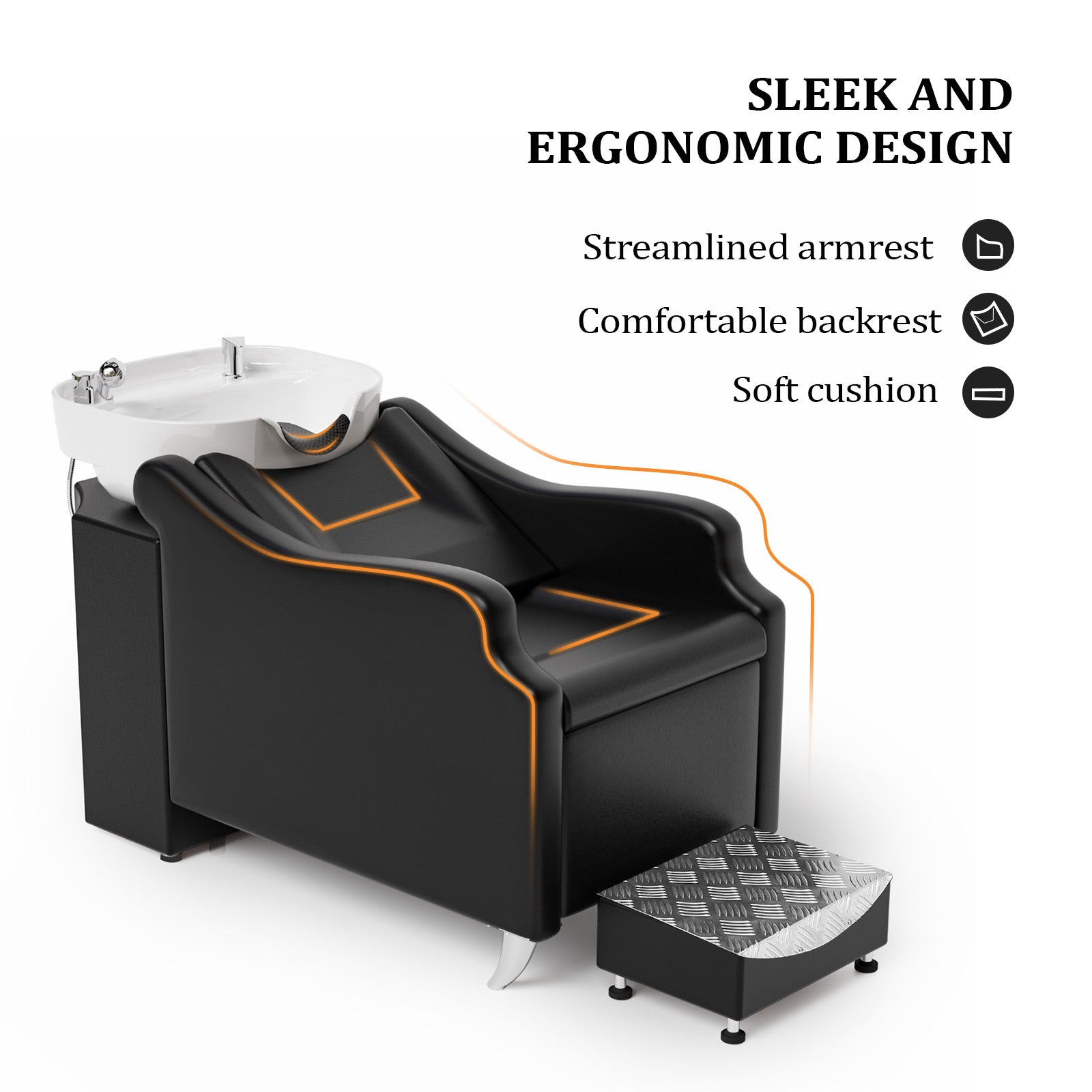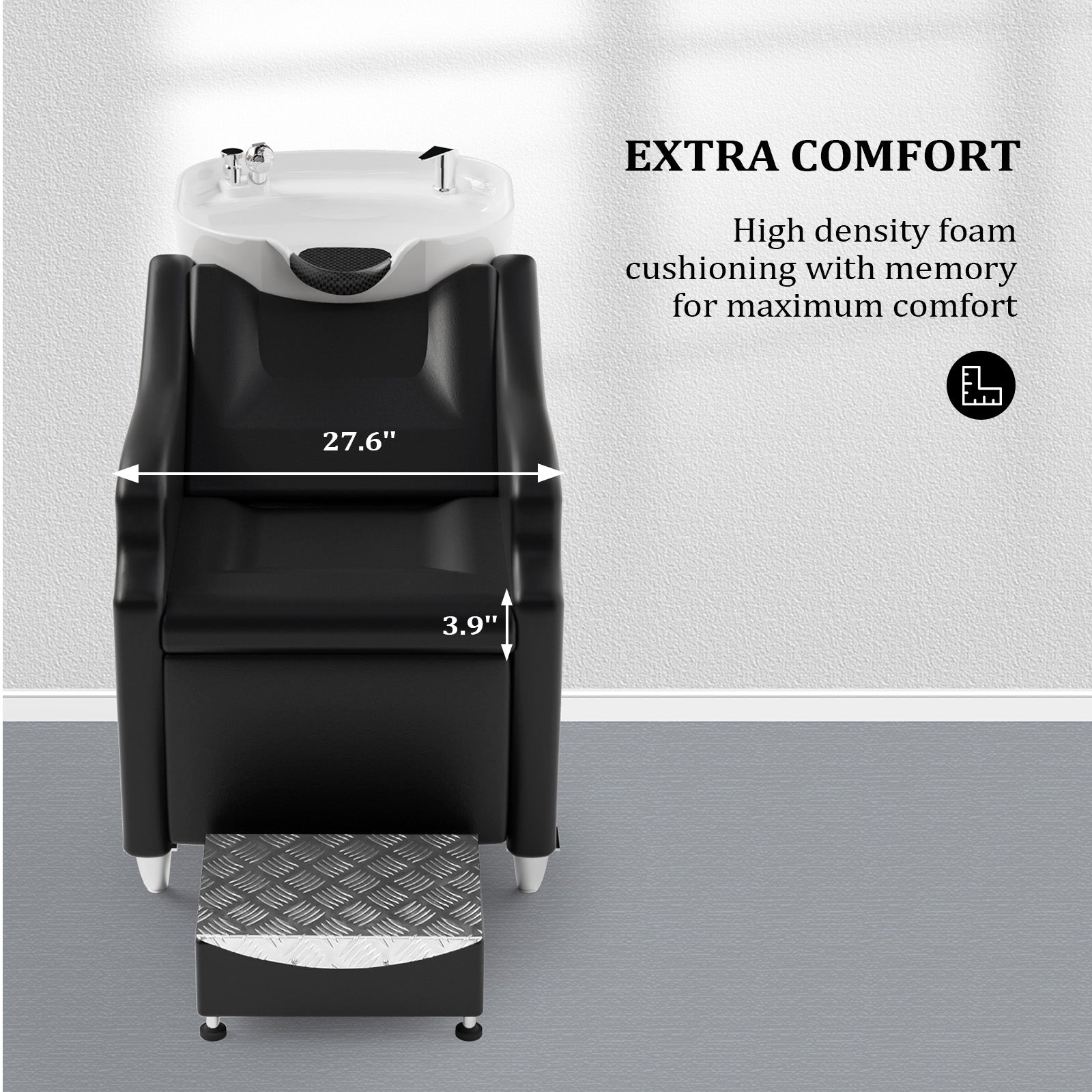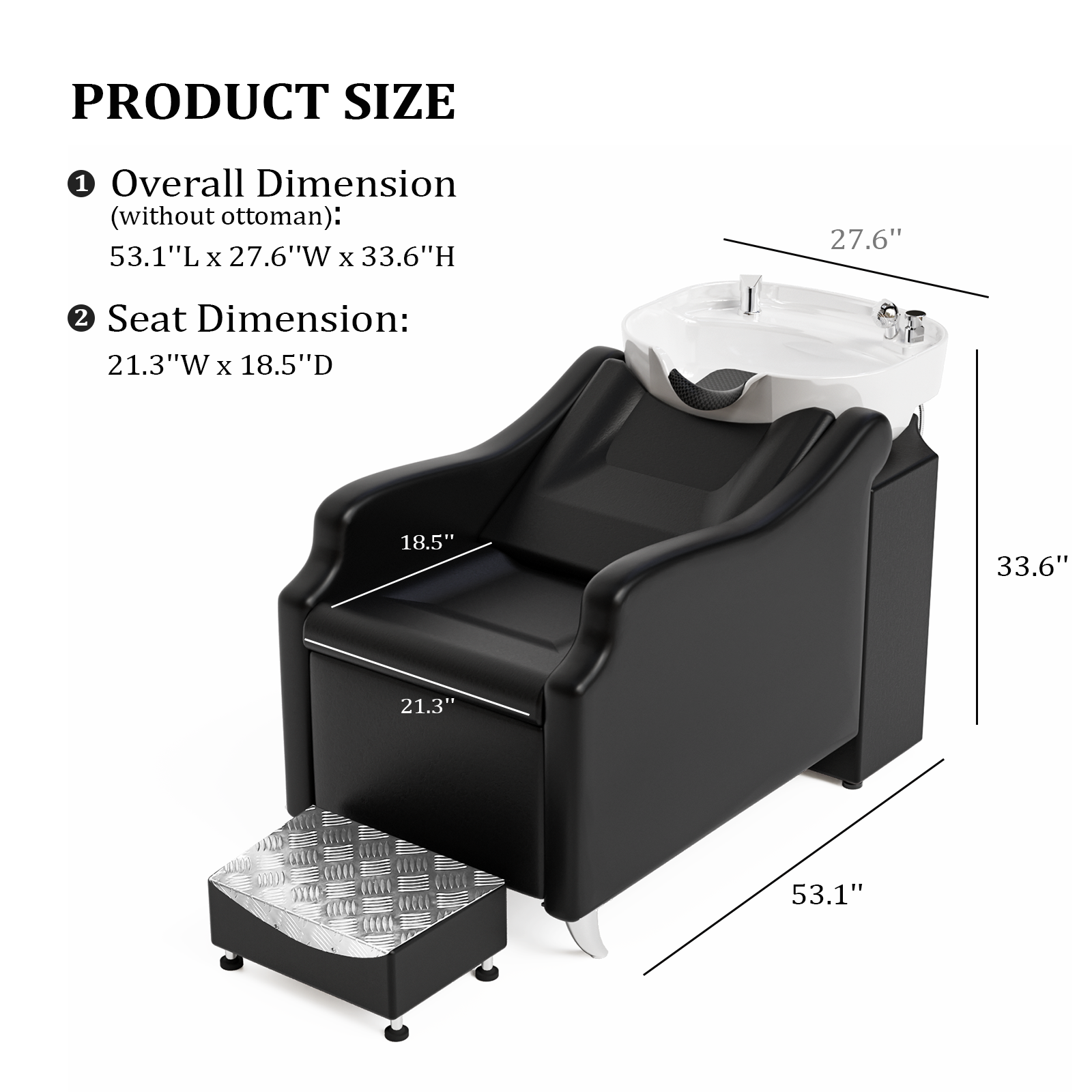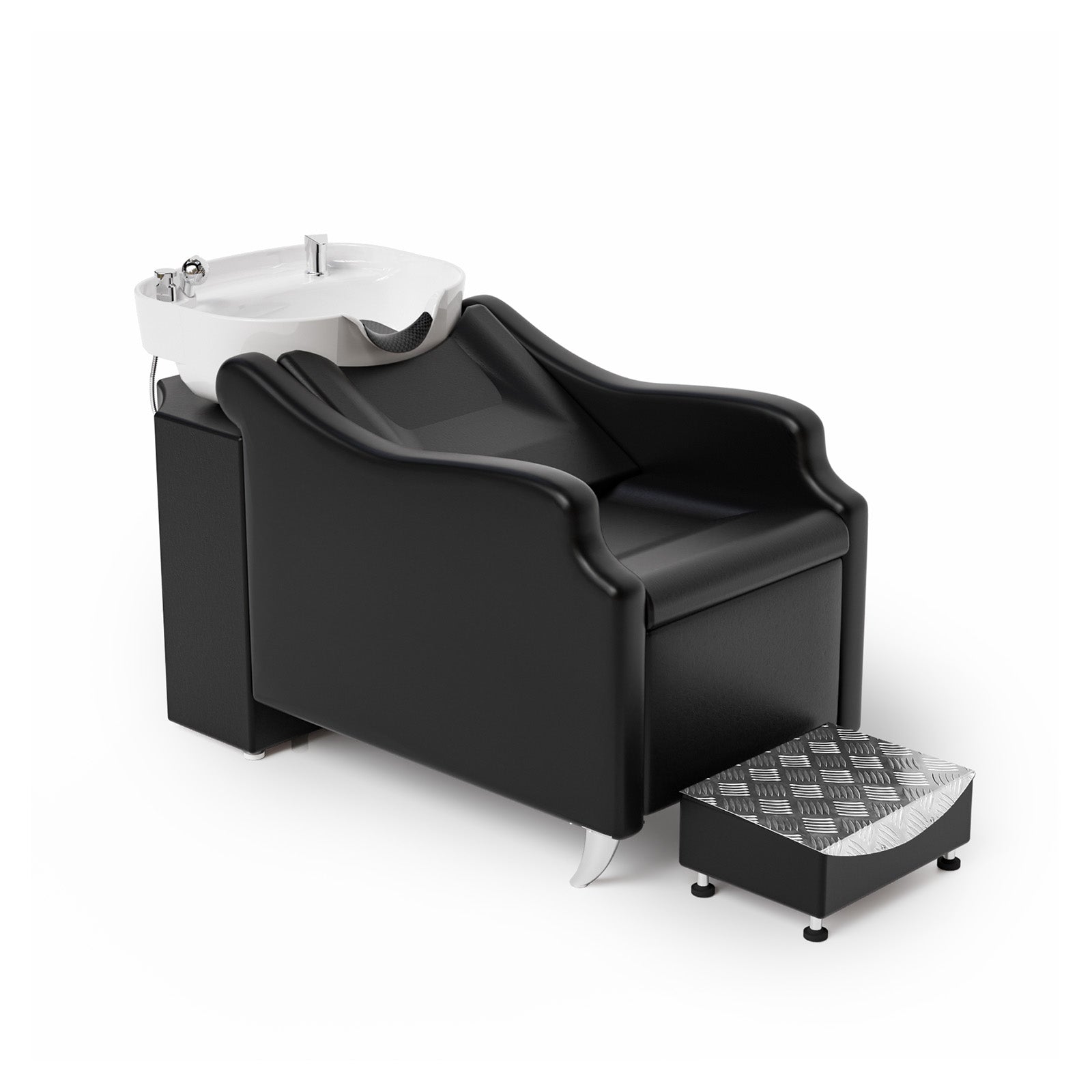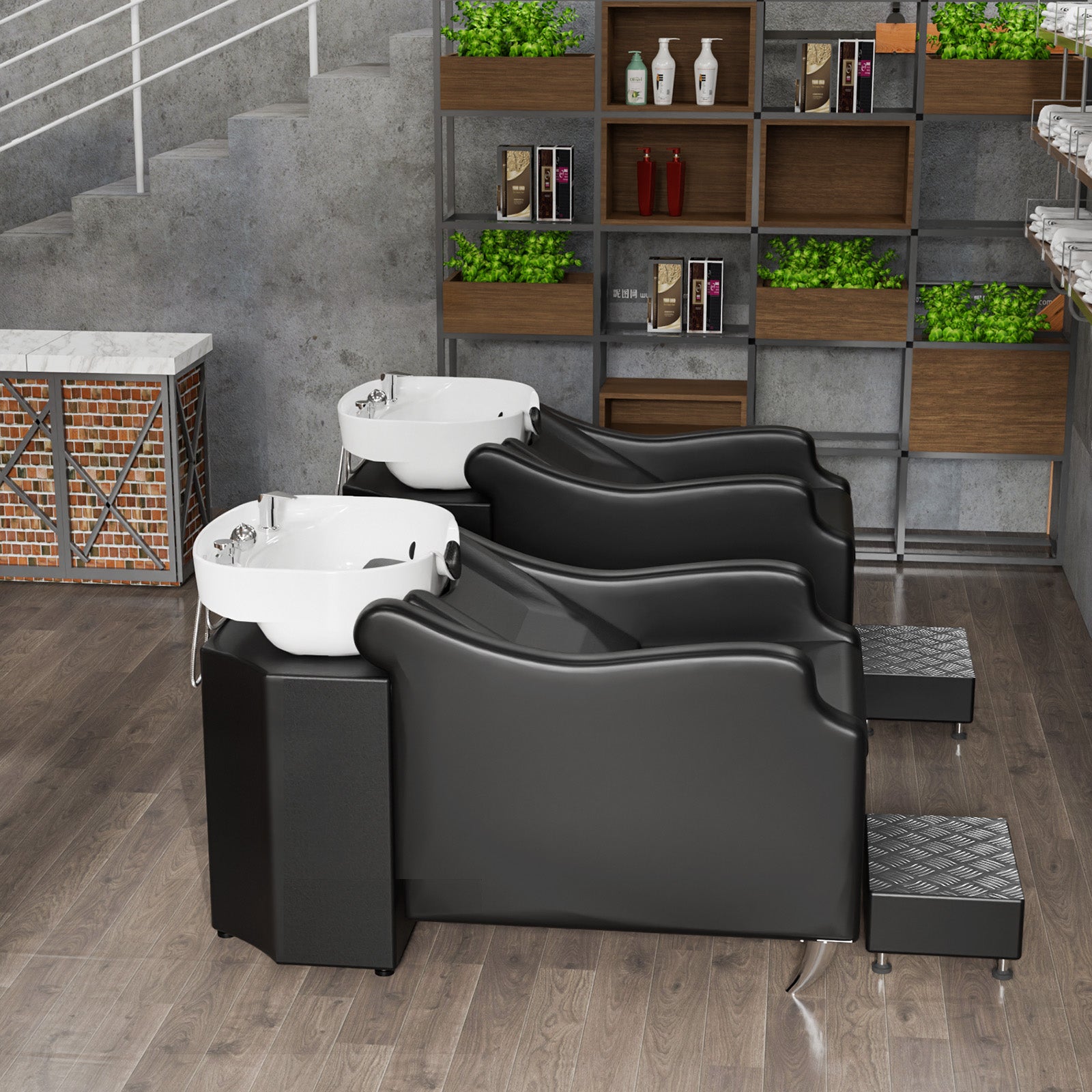 OmySalon Salon Shampoo Bowl and Chair Backwash Unit with Deep Ceramic Sink Freestanding Ottoman Black/White/Mocha
Free Shipping - Usually Arrives in 5-7 Business Days
Features:
1.【Comfortable Shampoo Units】- Constructed with the client's comfort in mind, the shampoo unit's seat is angled and boasts lower lumbar support. This backwash unit is equipped with a deep, stationary bowl featuring a rubber neck rest to enhance the enjoyment of the hair washing process for the customer. Additionally, there is an ottoman provided to create a more relaxing environment for your clients.

2.【Heavy Duty】- The shampoo station is constructed with a heavy-duty steel-reinforced frame, padded with high-density memory foam for extended comfort. It measures 33.6 inches from the top of the shampoo sink to the floor, allowing hairstylists to stand easily without bending down and experiencing backaches. The maximum weight capacity is 330 pounds.

3.【Ceramic Shampoo Bowls】- The large stationary bowl is particularly useful for individuals with long hair and helps prevent spills. All necessary plumbing parts are included, such as a vacuum breaker, water line, stainless basket strainer, and faucet. The chrome sprayer offers two settings for different washing needs. It also comes with a comfortable one-piece neck rest that helps relieve strain on the client's neck.

4.【Stylish Design】- The shampoo chairs for the salon showcase a beautiful blend of quality, style, and functionality. They feature a black porcelain bowl and stylish black vinyl upholstery, which are both easy to clean and maintain. The chairs also include streamlined armrests, an aluminum alloy-covered footrest, and slender stainless steel legs, setting them apart from traditional plain chairs.

5.【Easy to Assemble】- The plumbing can be routed either from the bottom into the floor or through the back door to the wall. This allows you to stand behind or on the side of the unit while shampooing. The assembly process is straightforward and accompanied by clear instructions.
What You Get:
1 x Salon Shampoo Bowl Backwash Unit with Deep Ceramic Sink
[Notice]
The package will be shipped in 3 separate boxes whose arrival time might differ. After you receive one box, please wait for others 1 or 2 days to get the full set of parts.
Brand: OmySalon
Style: Traditional
Color: Black Chair With Black Shampoo Bowl
Material: Porcelain, Stainless Steel, Aluminum
Finish Type: Brushed
Product Dimensions: 53.1"D x 27.6"W x 33.6"H
Assembly Required: Yes
I suggest to all the professional hair stylist this is the best product to use for our clients!
This the best shampoo bowl to use to wash our clients hair! Because size is big and comfortable for any size of our clients! Works great for my salon.
Works well
It's great for that price! Looks like high end unit, also works very well.
My clients love it and always complement on how comfy it is
I have a salon suite and this chair fits perfectly!!! My clients love it and always complement on how comfy it is!!!
I really like it. Ordering one more.
It' ALL good!
The chair is absolutely marvelous!! It even arrived earlier than I expected!! Very satisfied customer!