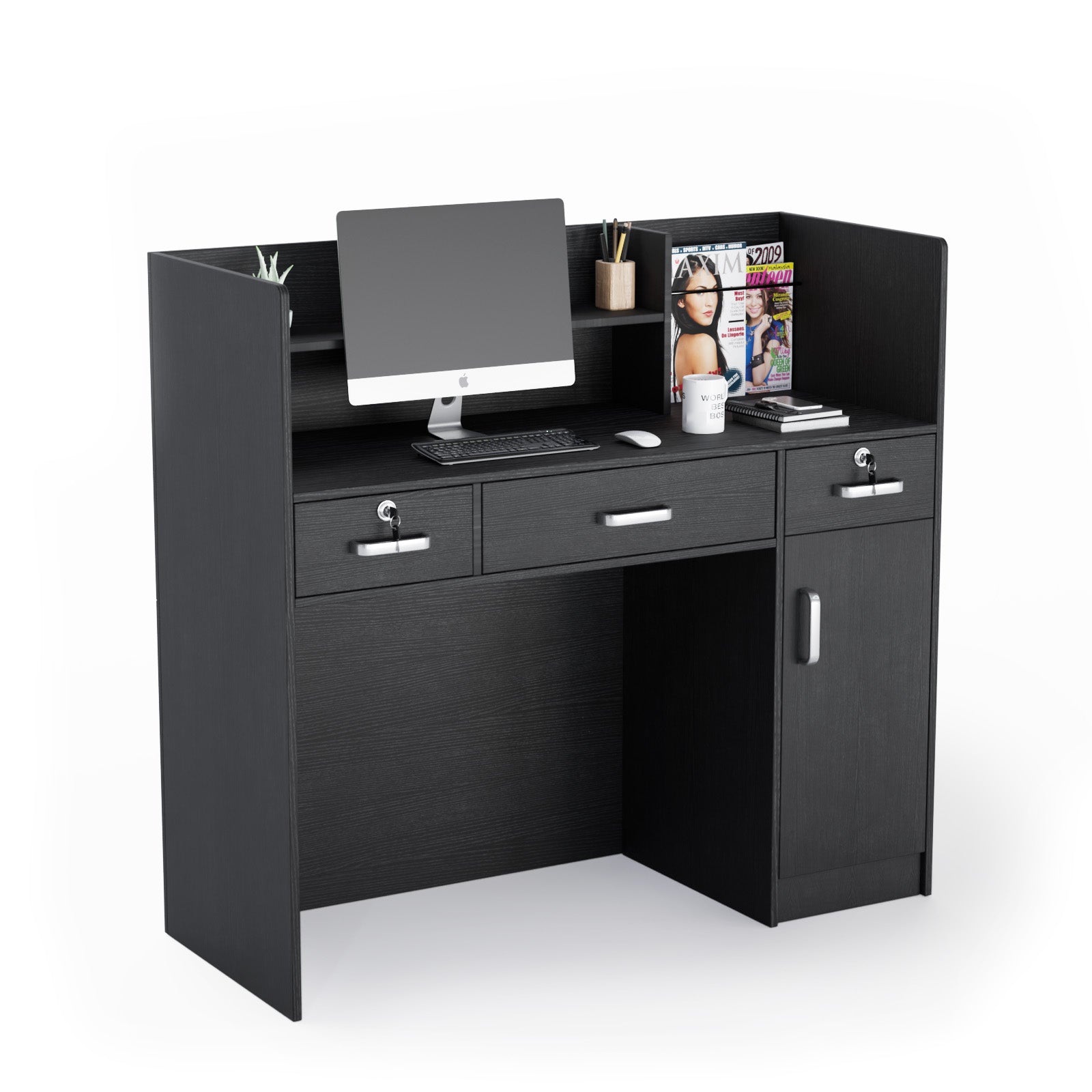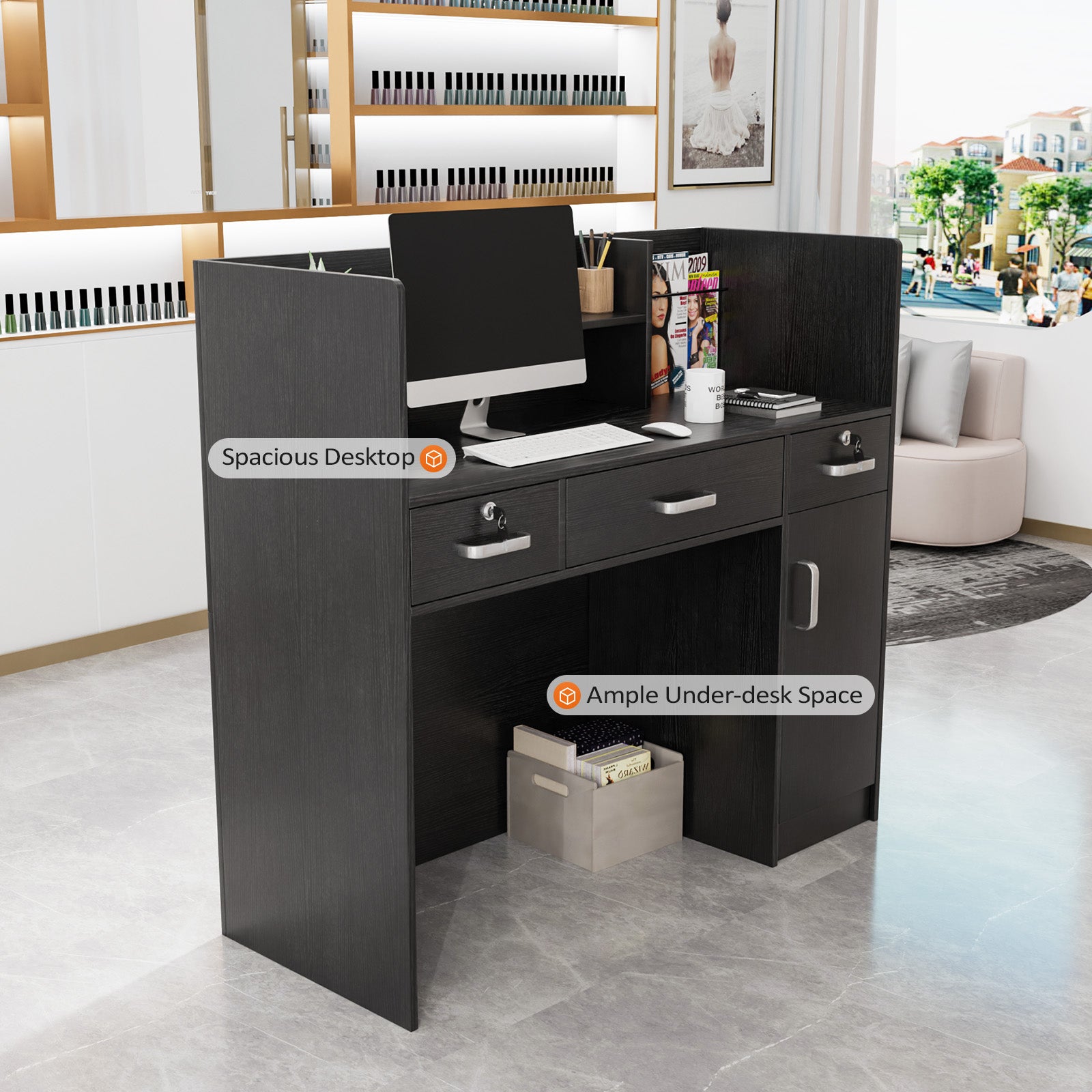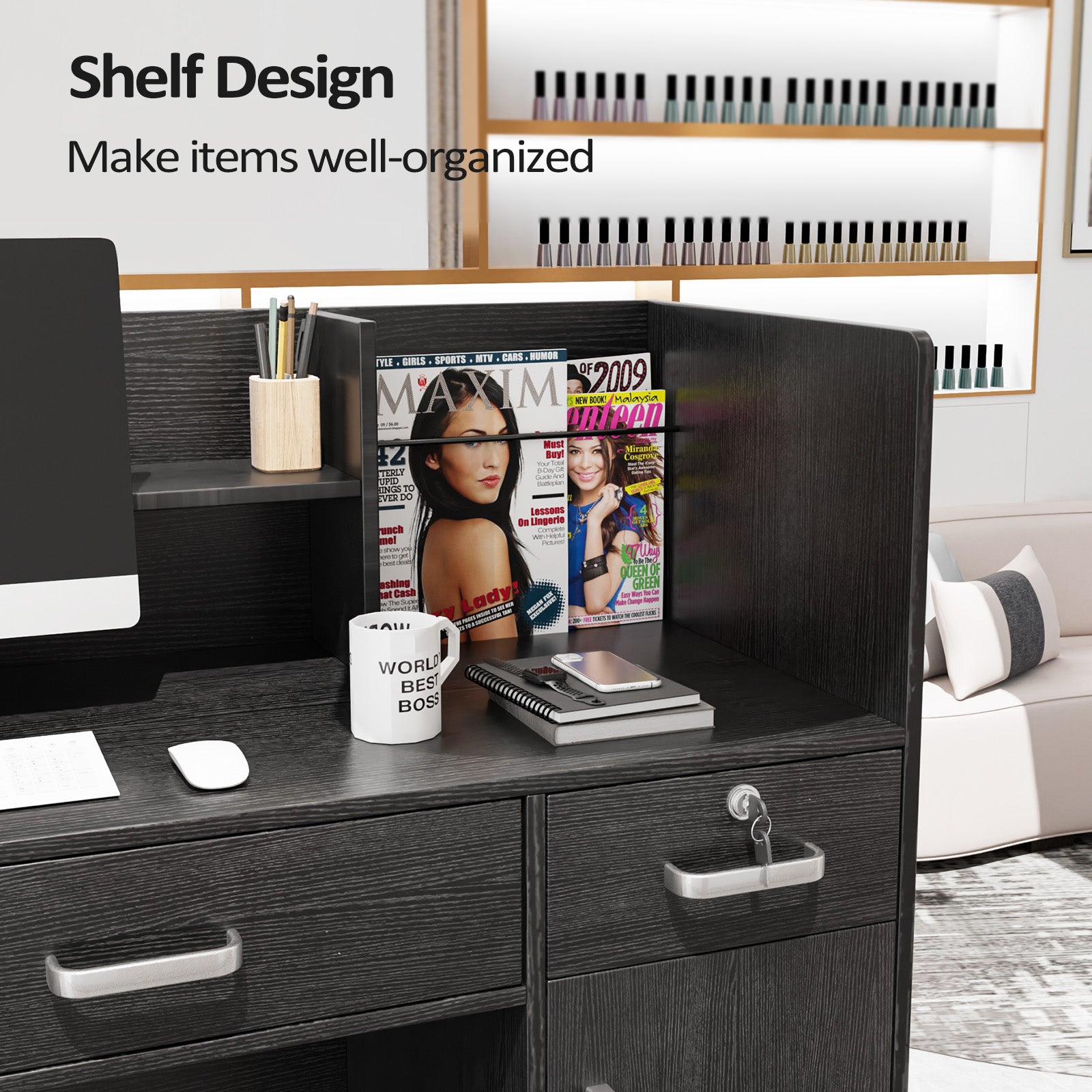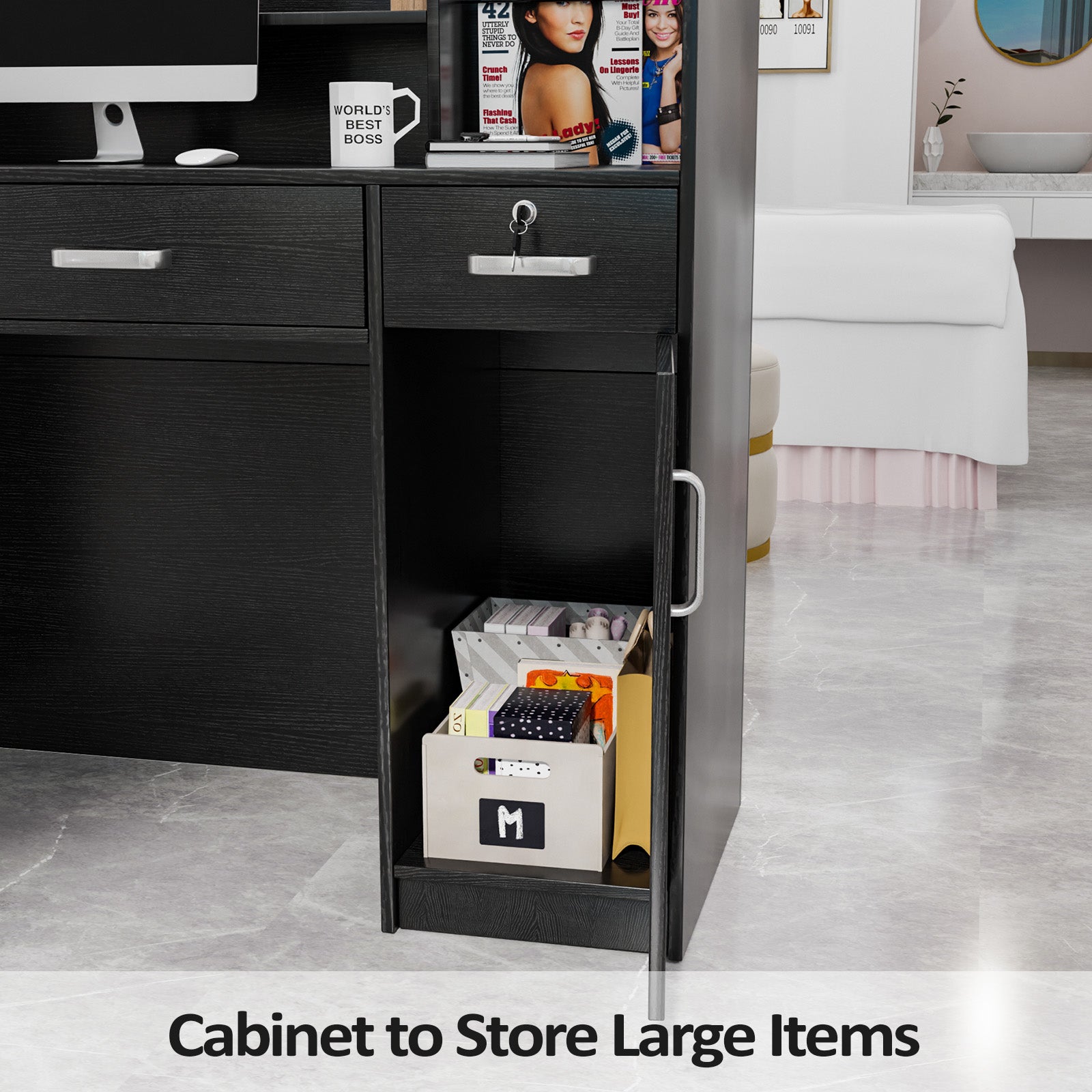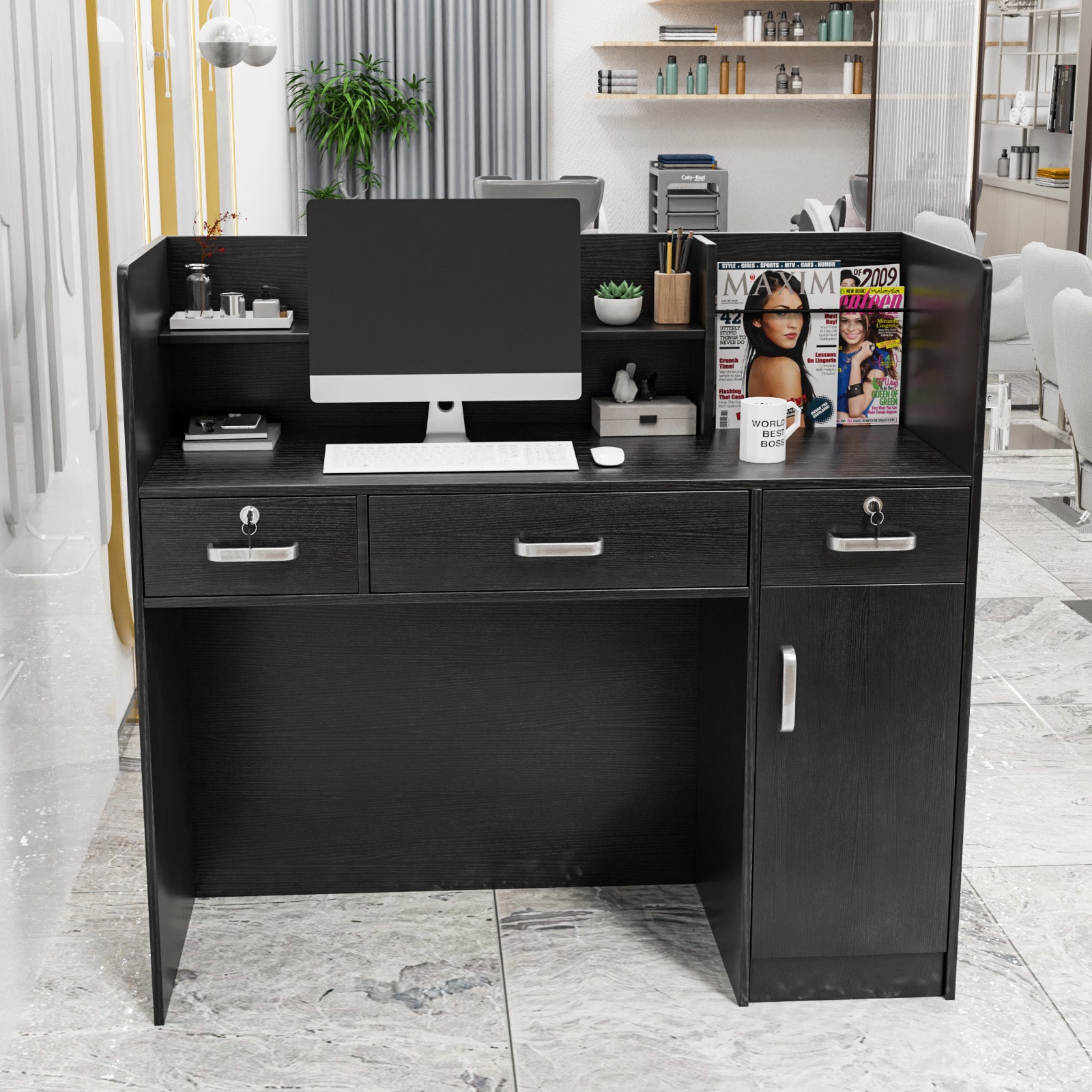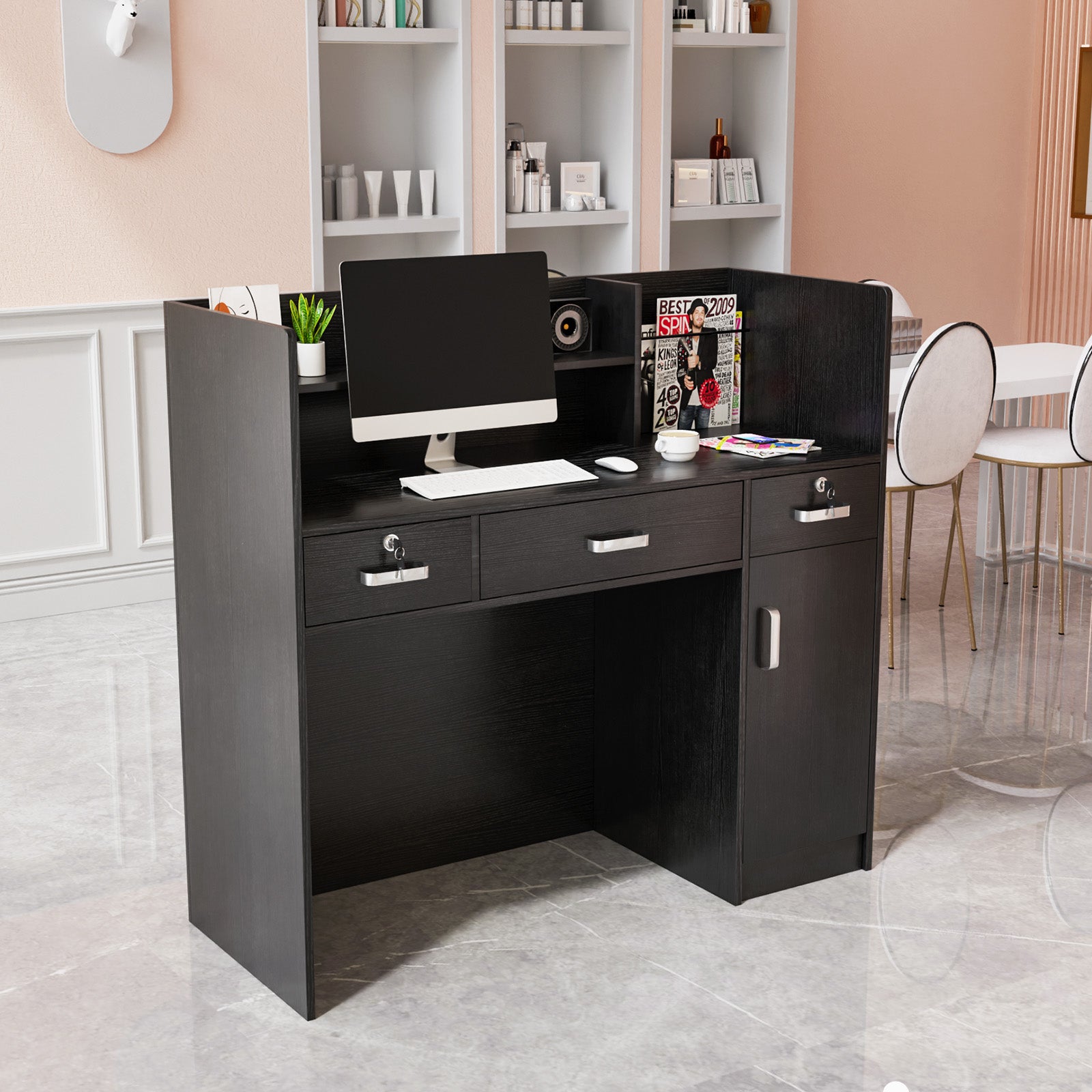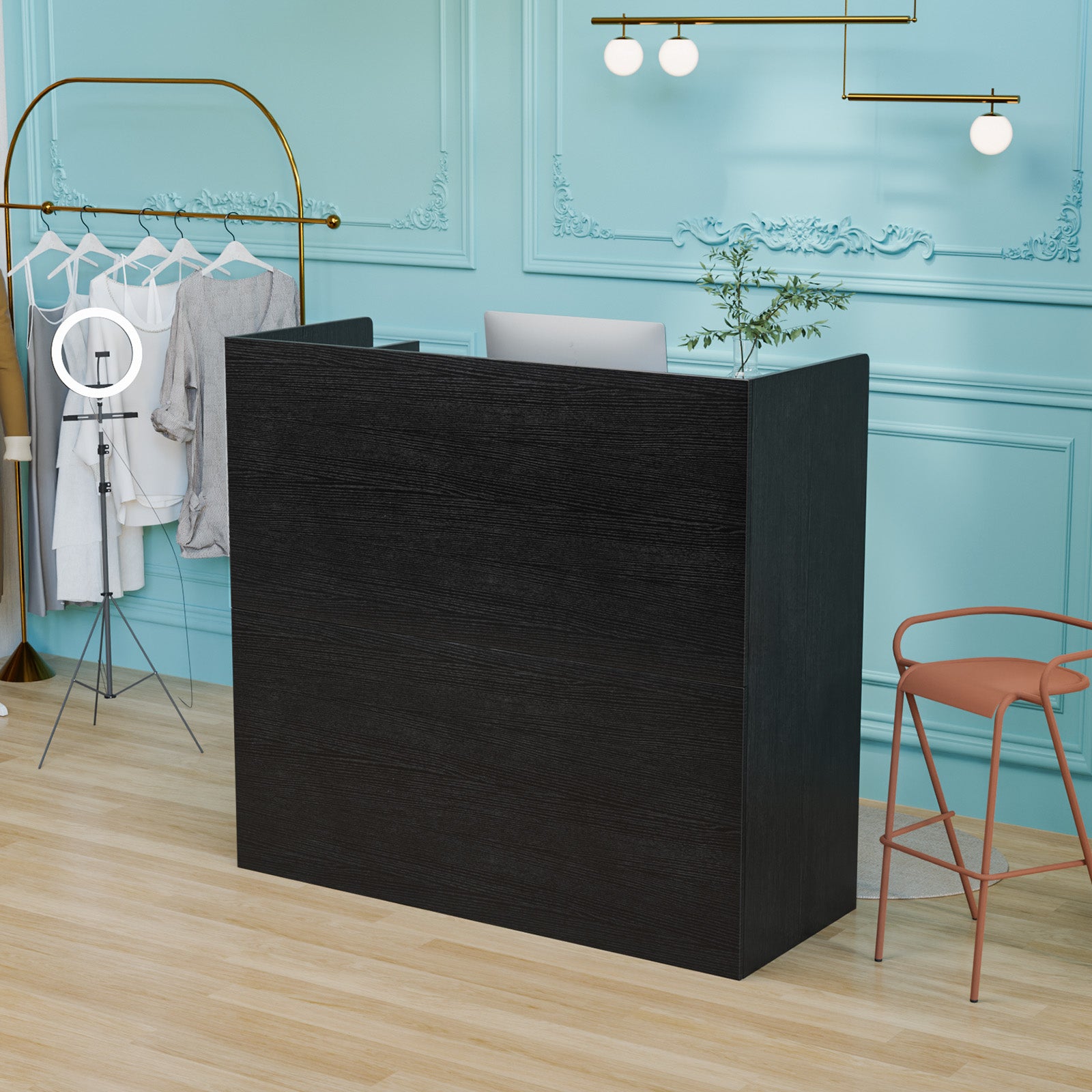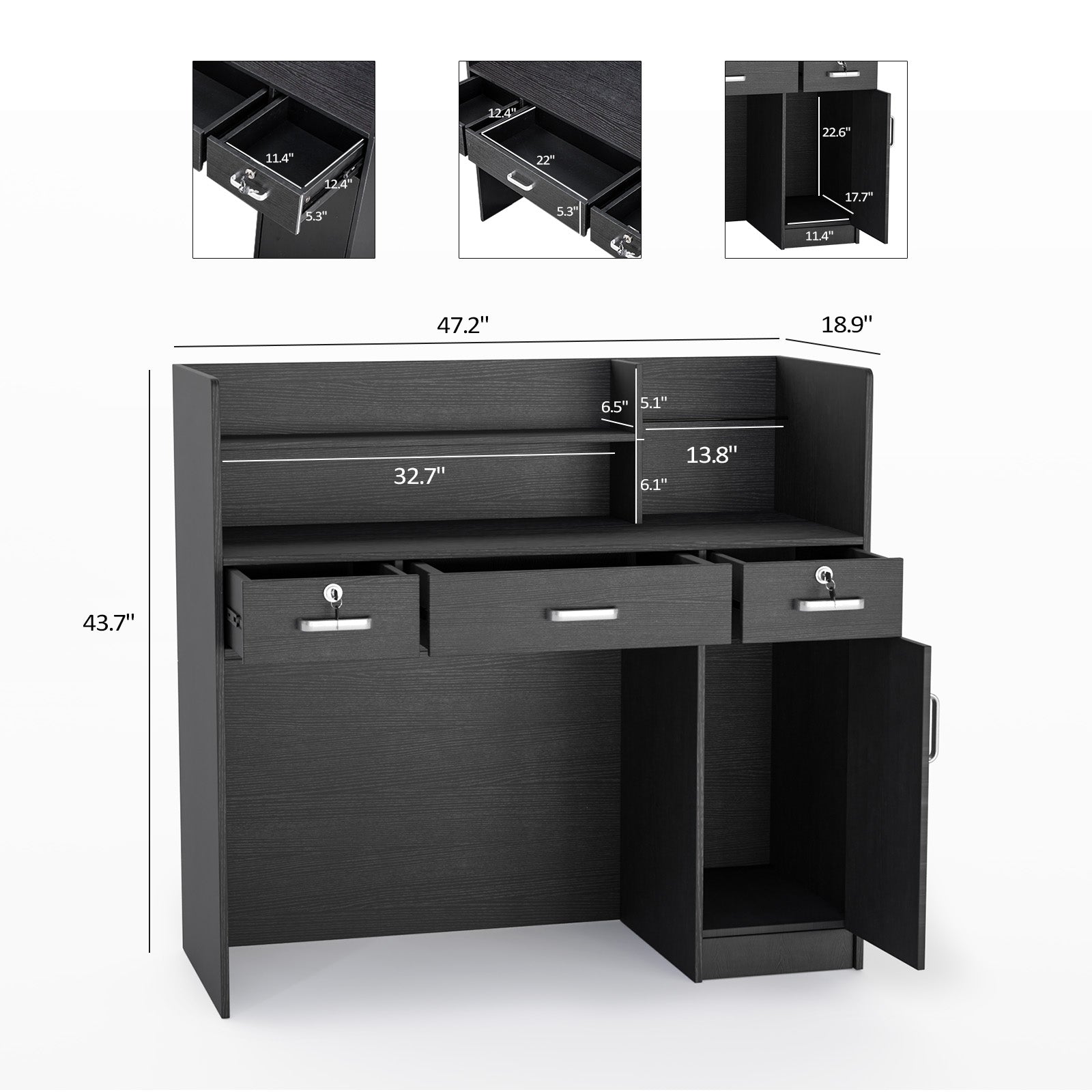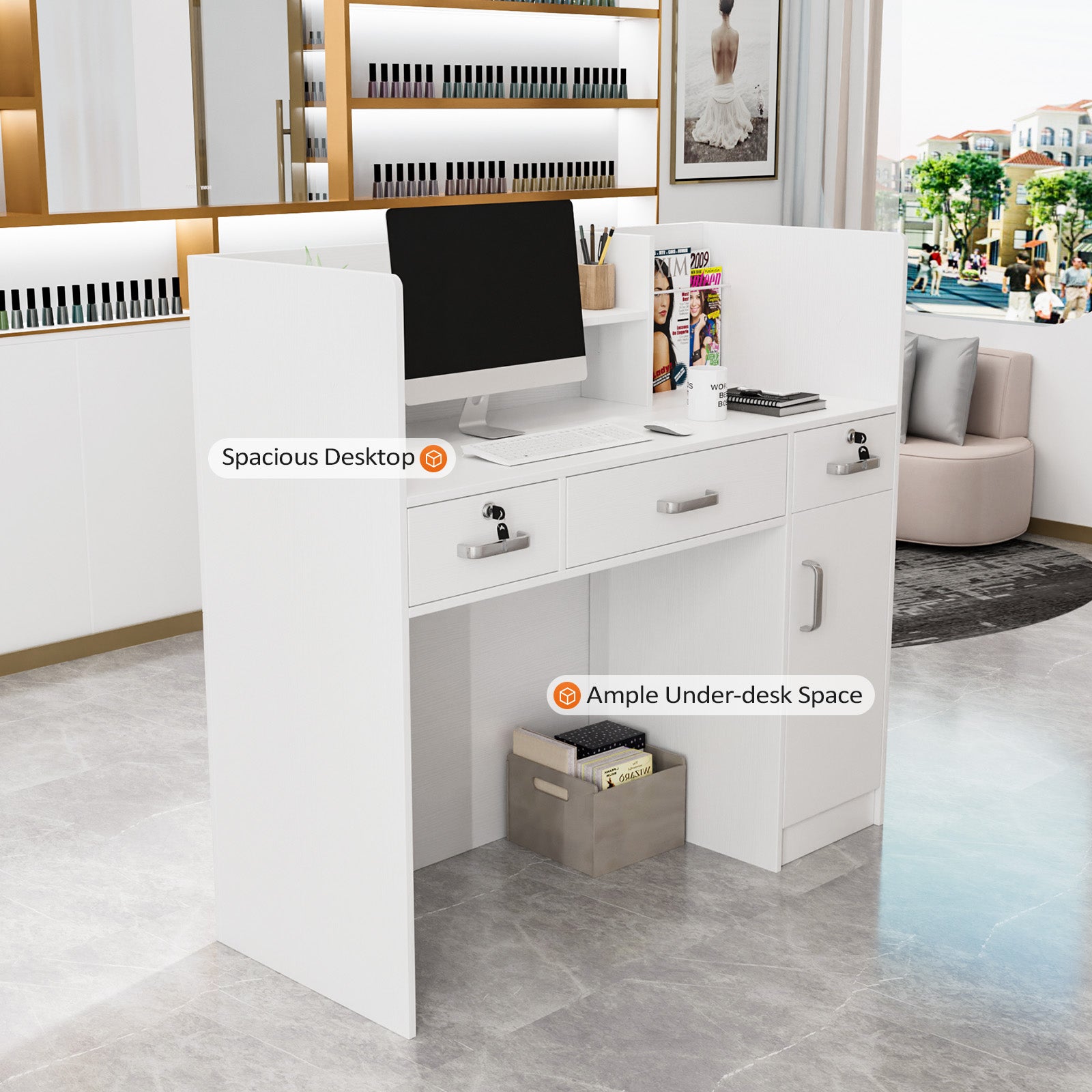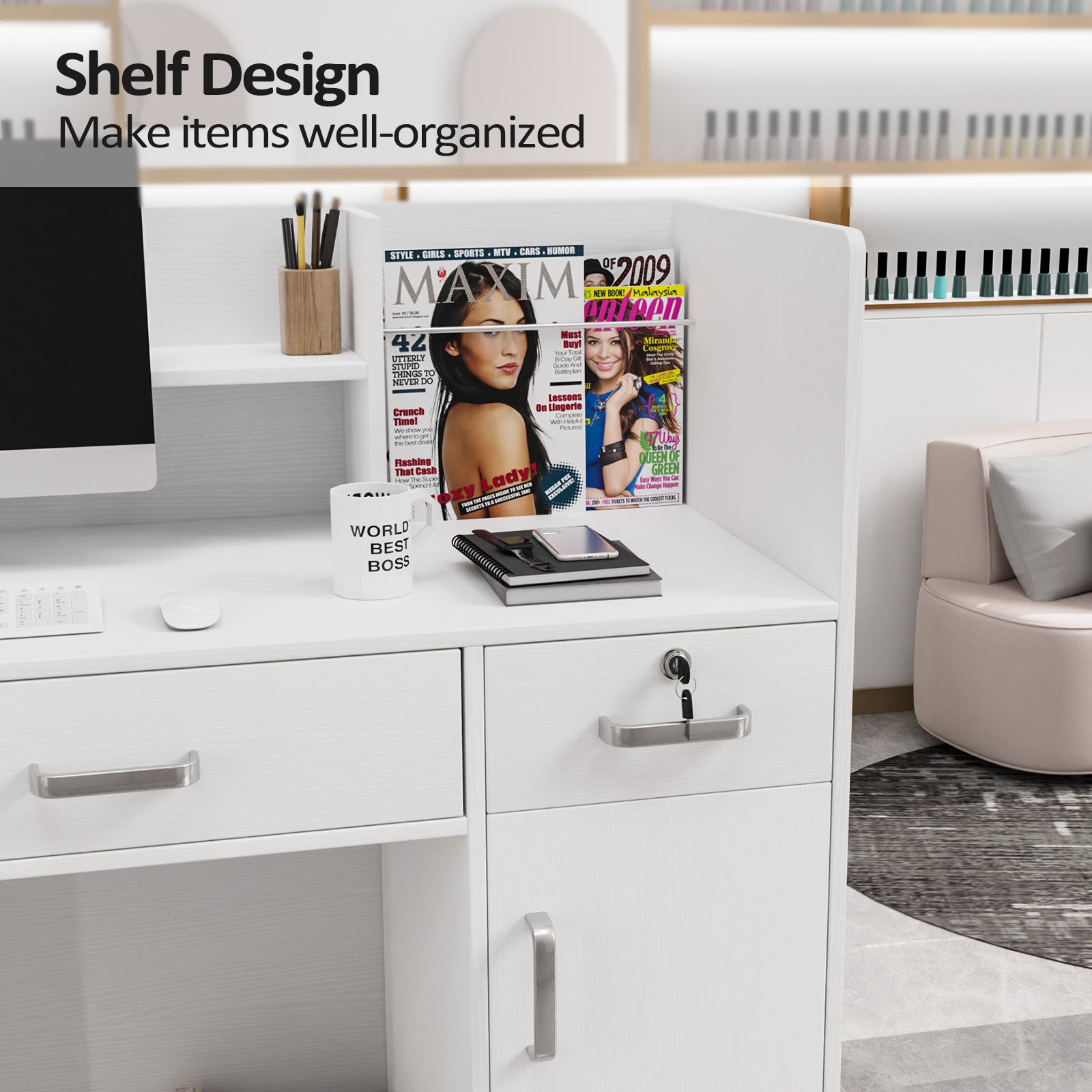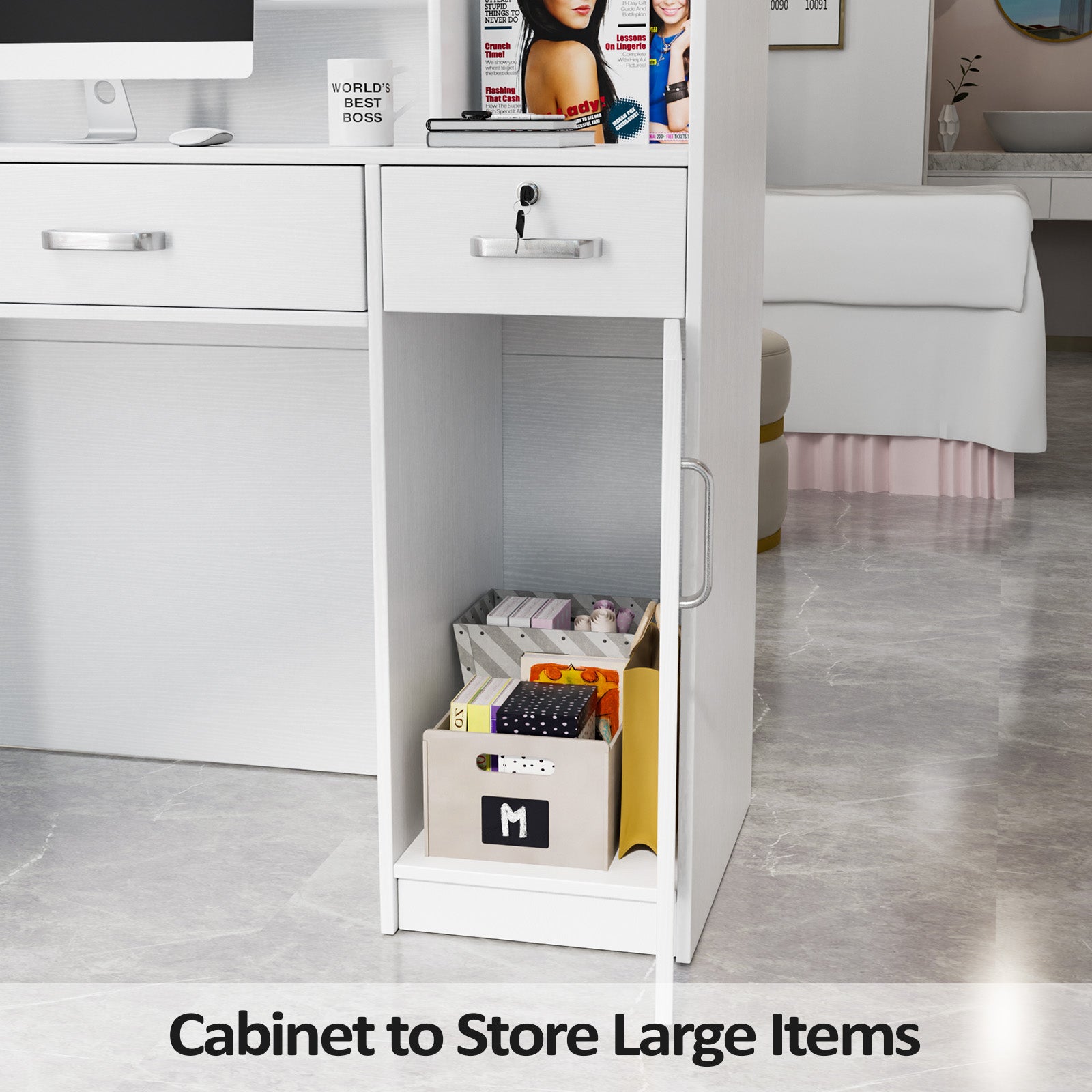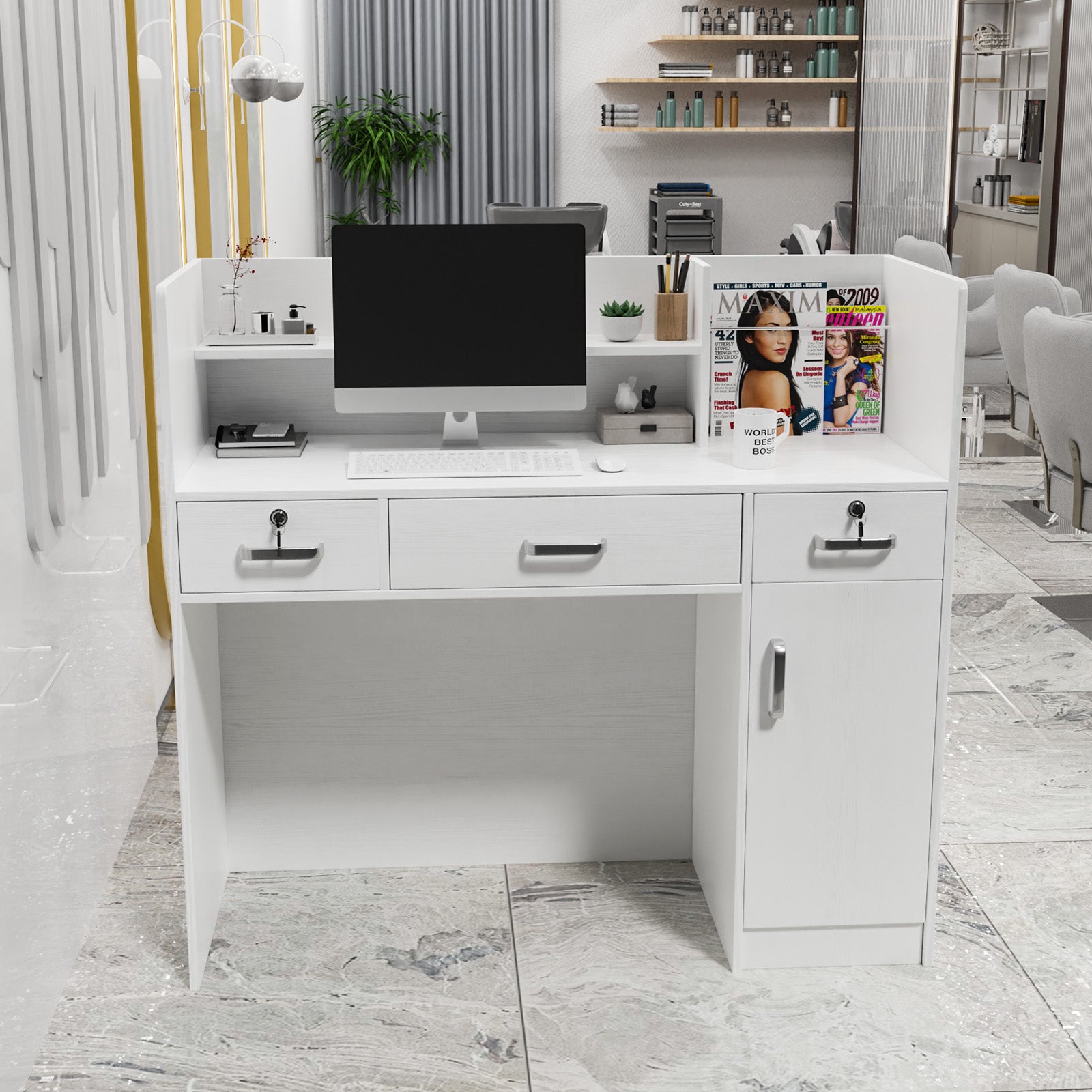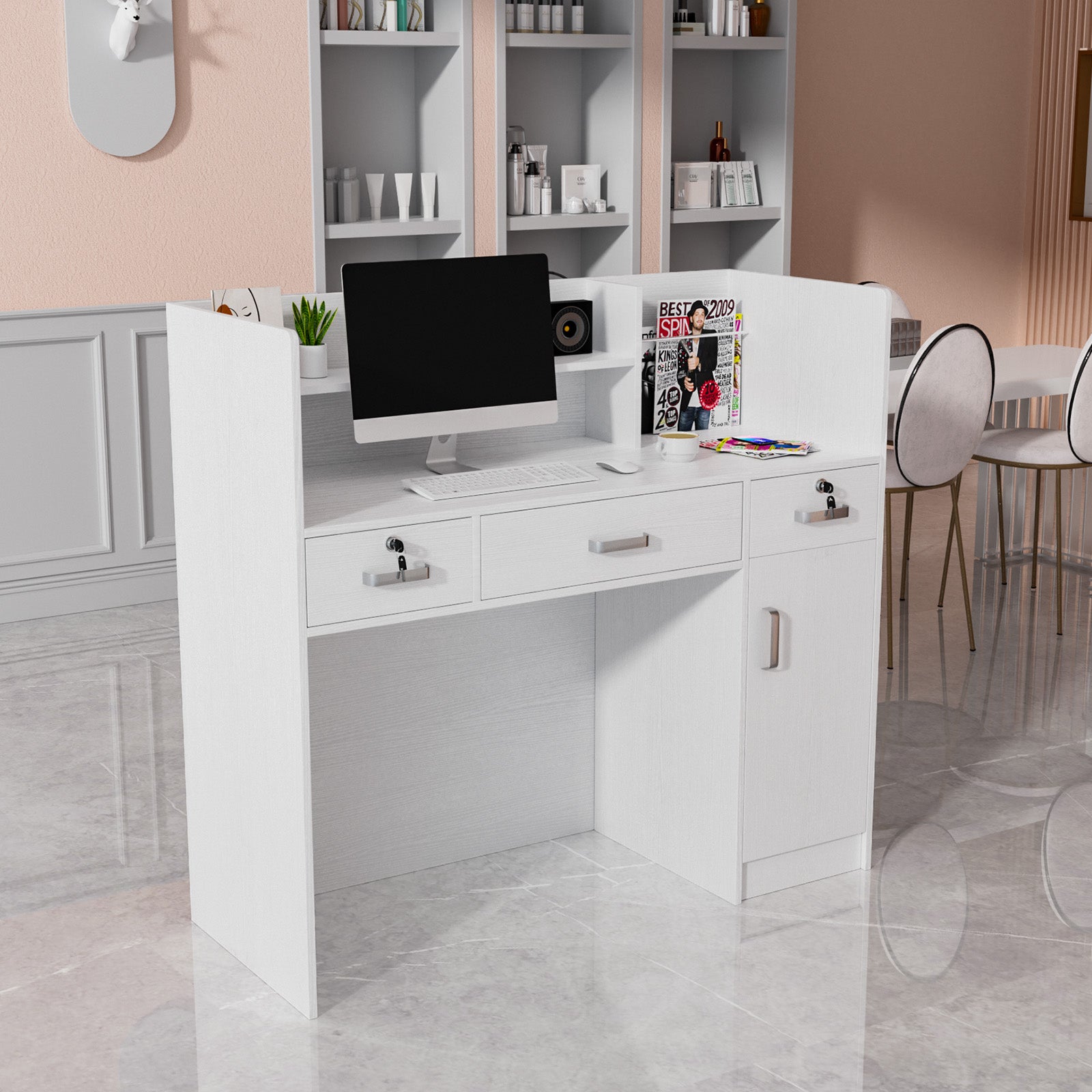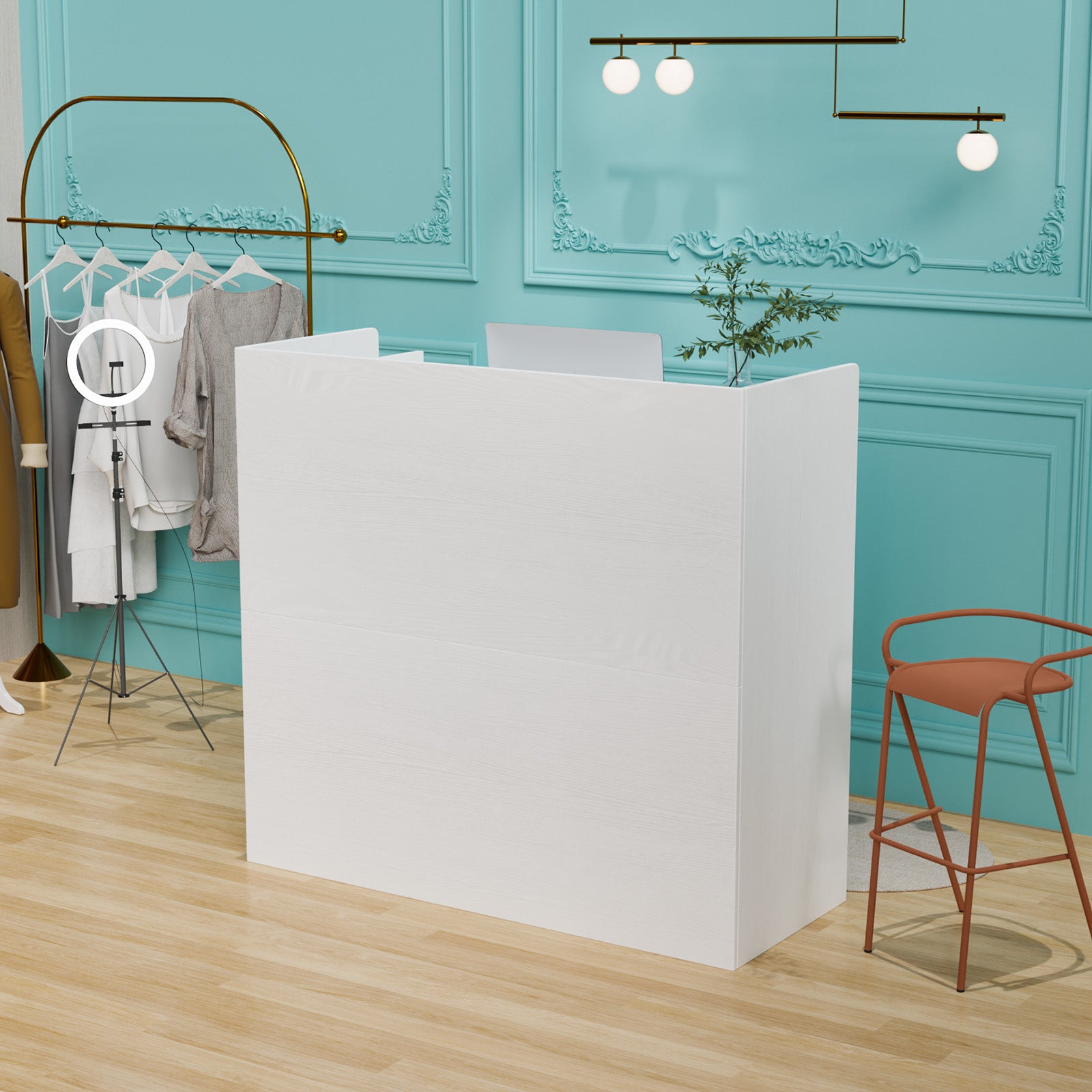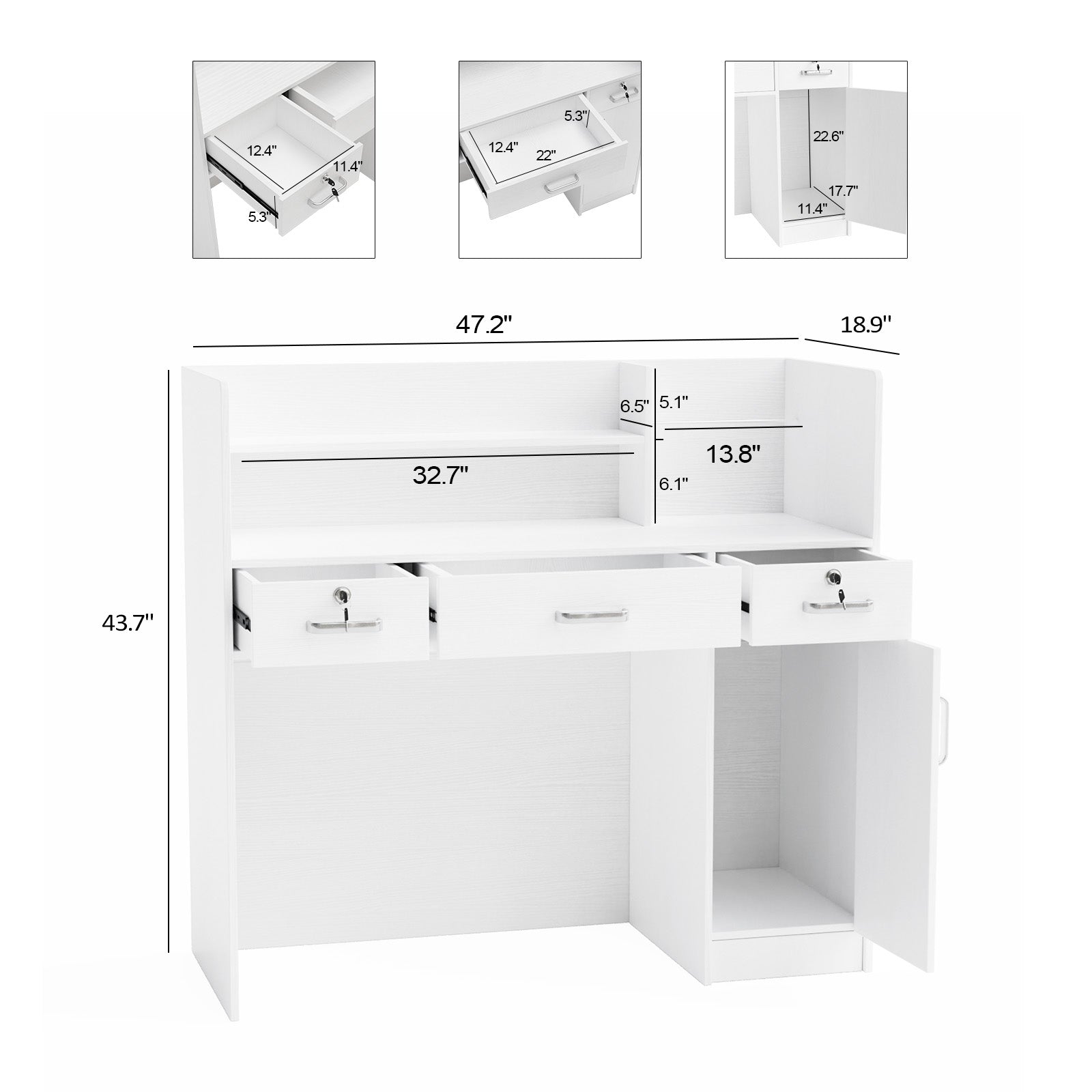 OmySalon Modern Reception Desk Computer Desk with Lockable Drawers Storage Cabinet & Shelf Black/White
Free Shipping - Usually Arrives in 5-7 Business Days
Features:
1.【Adequate Storage Space】- Featuring a total of 3 drawers, the small drawers on both sides can be locked to enhance your privacy. The large locker is designed for accommodating sizable items, promoting a more organized desktop.
2.【Shelving Design】- The desktop comes equipped with shelves, providing space for decorative elements such as plants. Additional crossbars offer convenient document storage, ensuring items are well-organized.
3.【Easy to Assemble】- With all components clearly labeled, assembling the desk is straightforward. By following the detailed manual's installation steps, you can complete the assembly process yourself without consuming excessive time.
4.【Superb Quality】- Constructed from high-quality materials, this desk boasts an appealing appearance. Its resistance to heat, water, stains, and scratches ensures a beautiful look over time. The robust and stable structure guarantees durability and easy maintenance for prolonged usage.
5.【Versatile Application】- This aesthetically pleasing desk is suitable for a variety of settings. It can be placed in a home study, office, hair salon, barber shop, tattoo studio, SPA studio, or clothing store, making it suitable for a wide range of applications.
Private Reception Desk with Large Storage Space
The H-shaped reception desk provides you with a more storage space, and the 1 large storage Cabinet & 1 large drawer and 2 smaller drawers with locks provide a higher level of security. The simple and elegant design is more suitable for use in workplaces.Additional Crossbar can organize your work space more effectively and make the desktop more tidy. High-quality material, waterproof and wear-resistant, easy to clean and can be used for a long time.So don't hesitate, it's a good choice for you!
Additional Crossbar
Additional Crossbar is helpful to place notebooks,it can organize your work space more effectively and make the desktop more tidy.
Spacious Desktop & Smooth Pull-out Drawers
Spacious desktop to place your computer screen,and the 3 drawers with rails allows for quiet and easy slide, saving your desk space.
Brand: OmySalon
Shape: H-shaped
Desk Design: Armoire Desk
Product Dimensions: 18.9"D x 47.2"W x 43.7"H
Color: Black / White
Style: Modern
Base Material: Artificial composite wood
Top Material Type: Wood
Special Feature: Anti-scratch