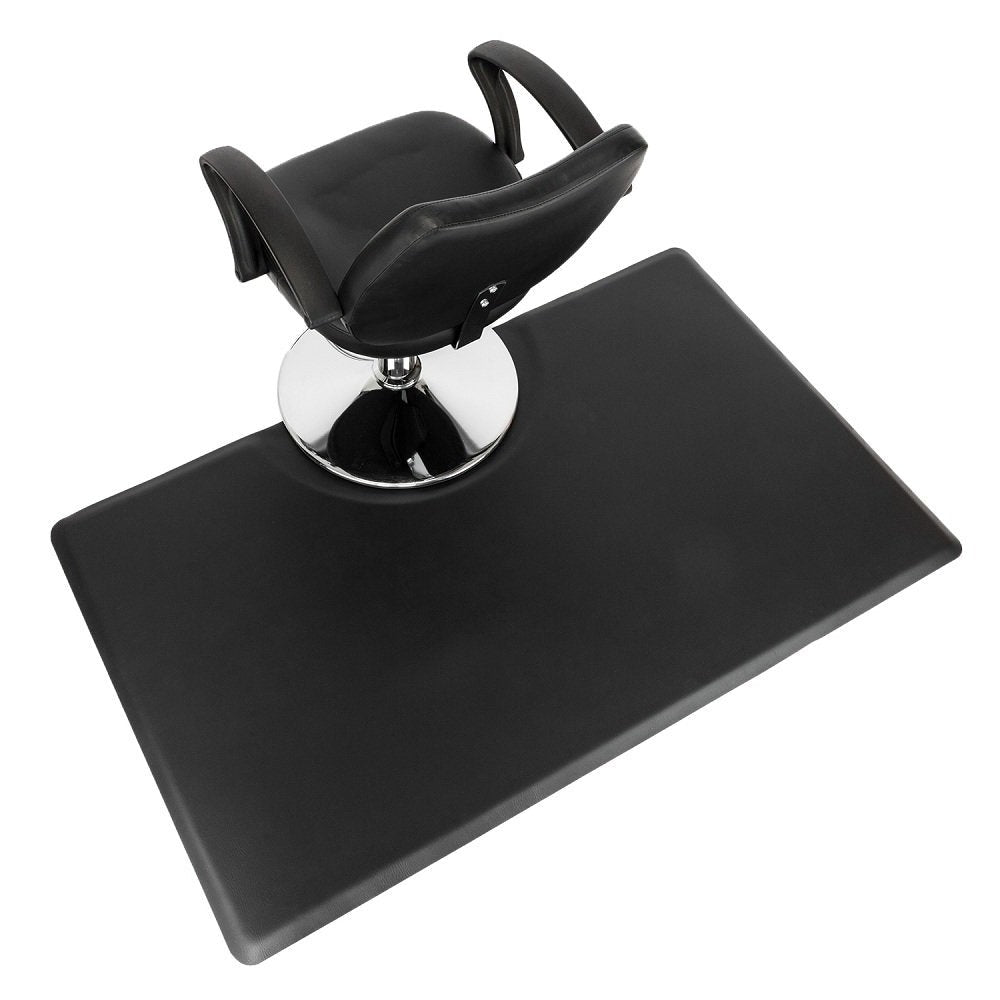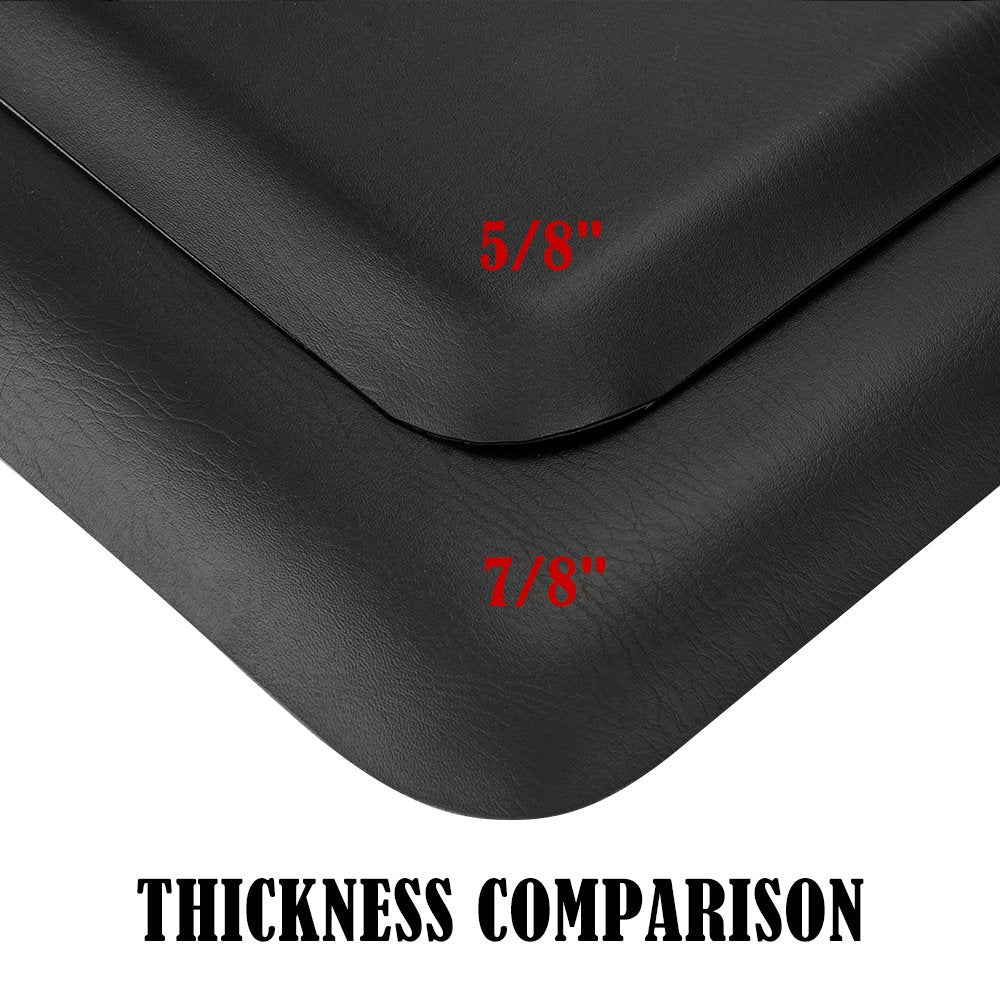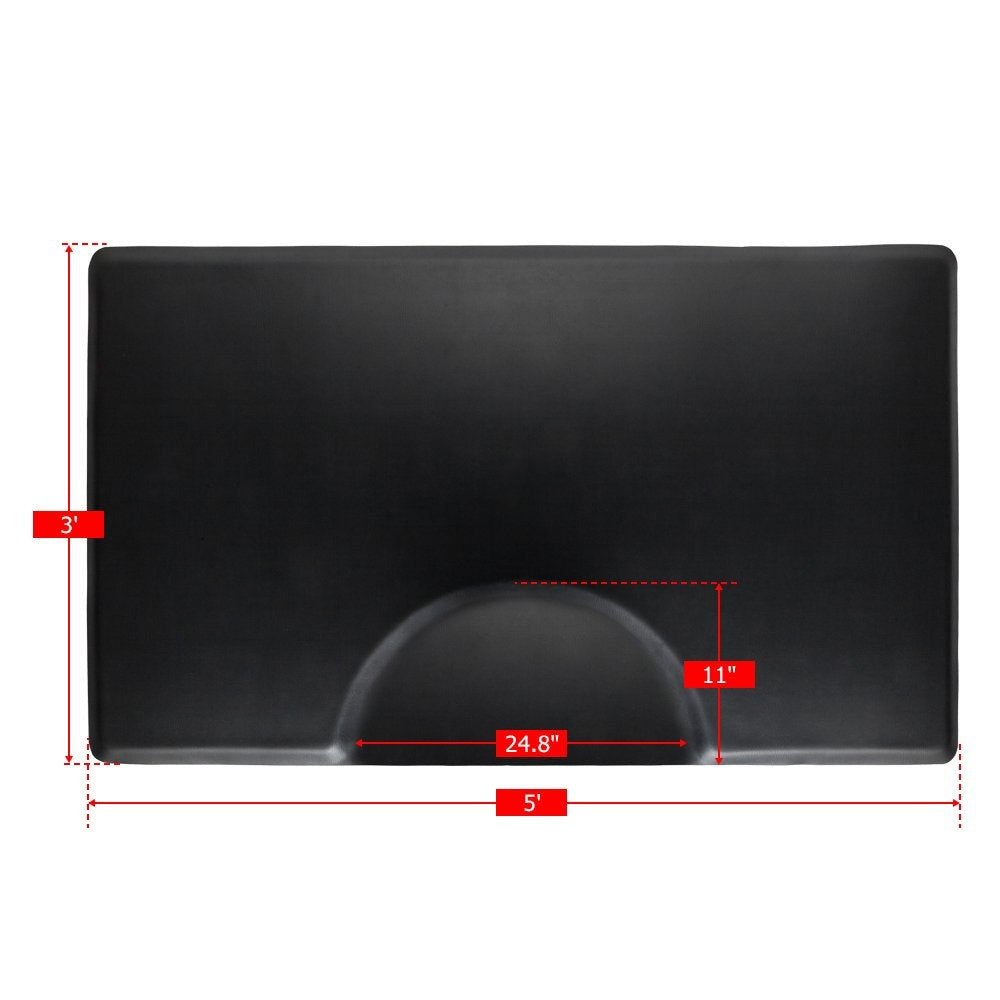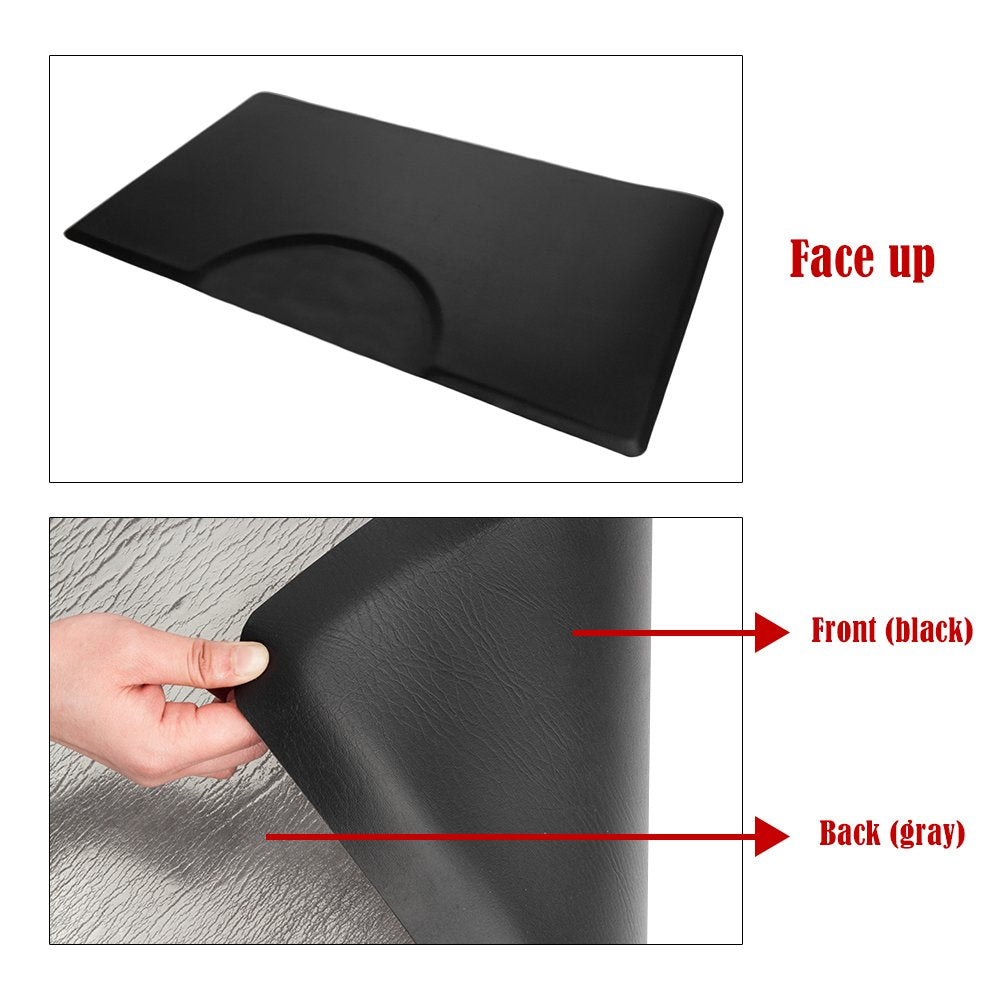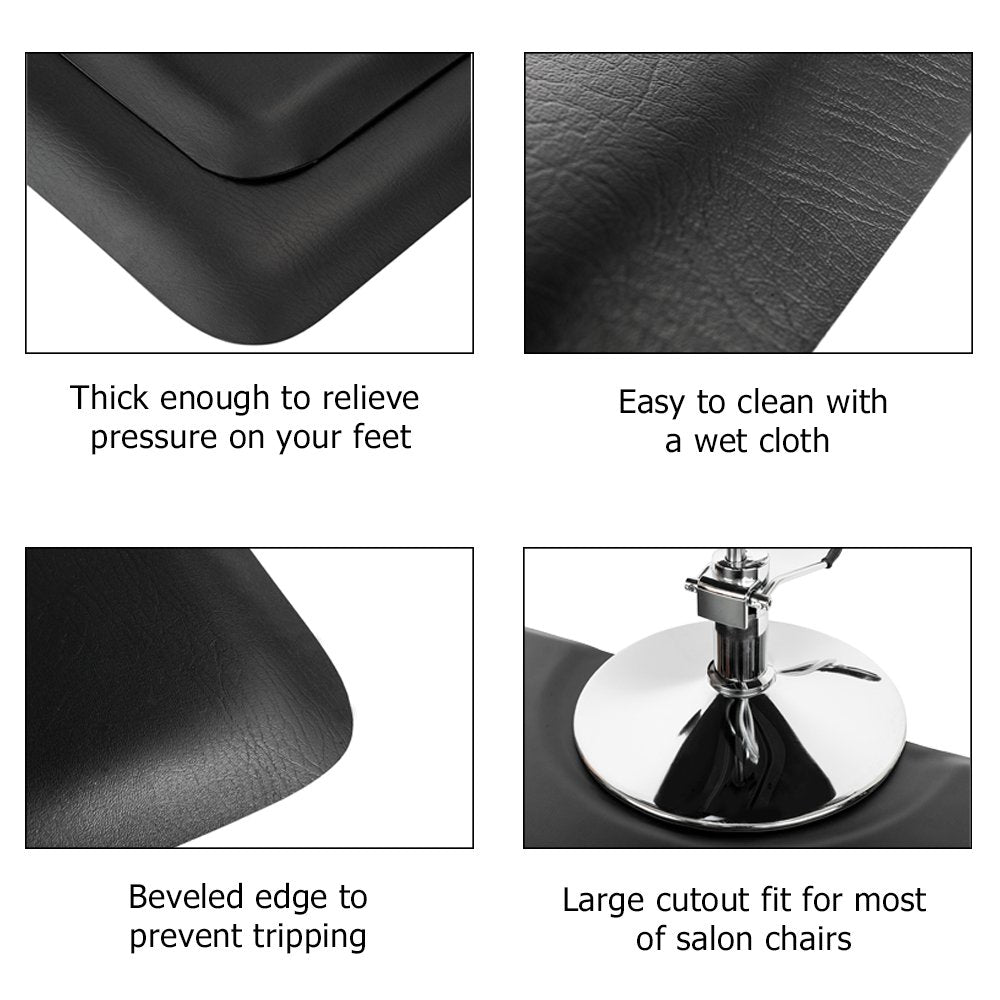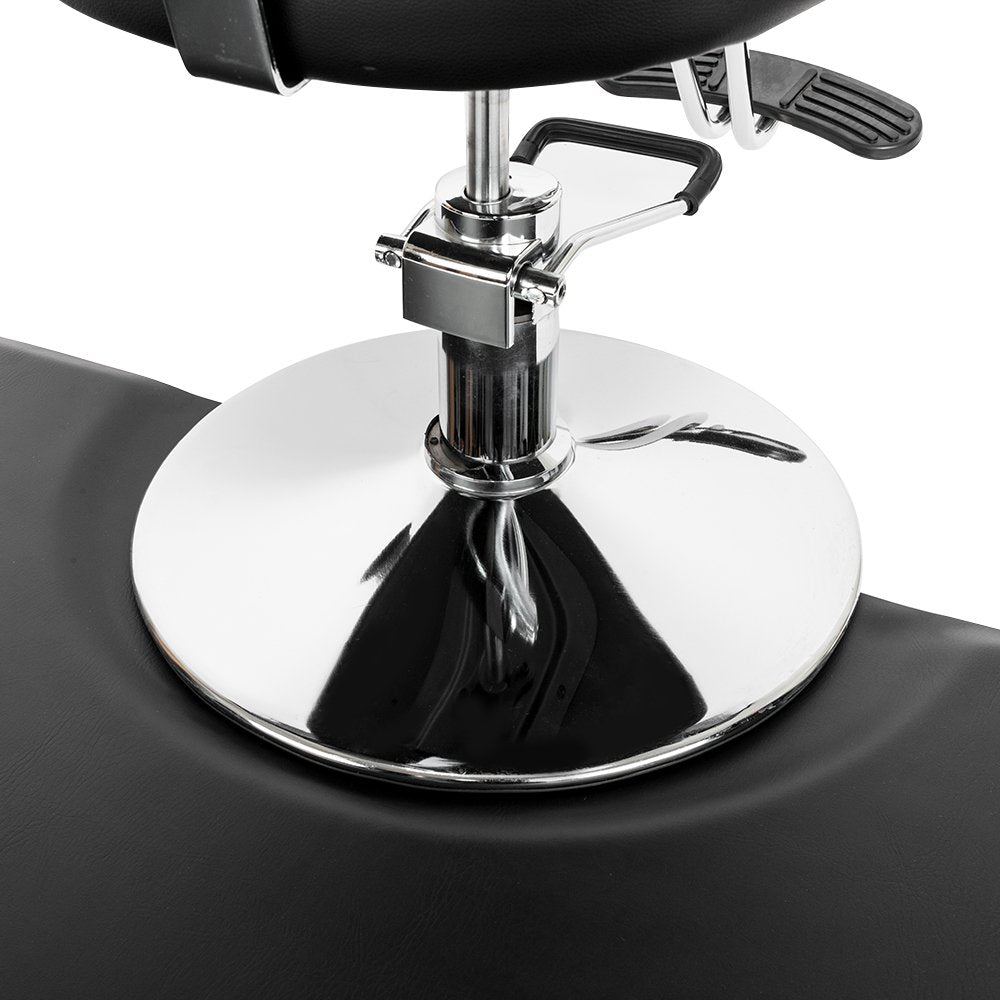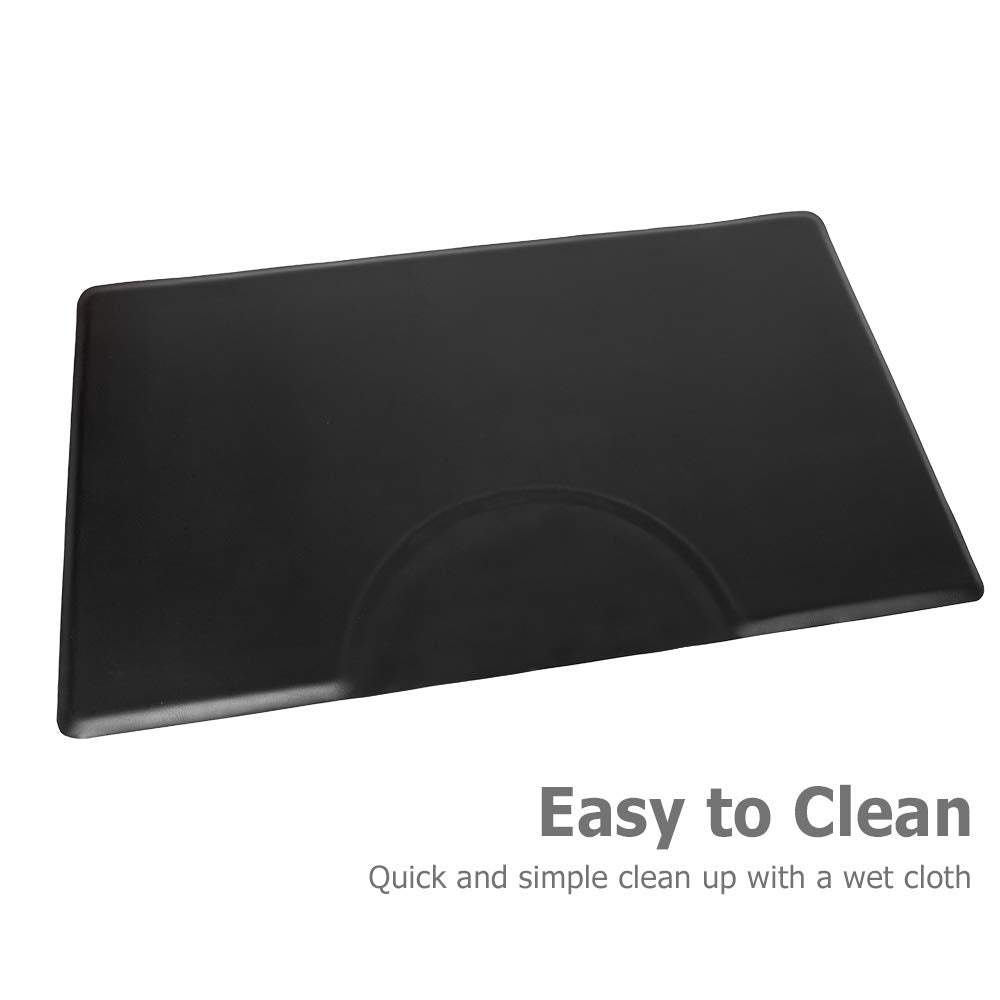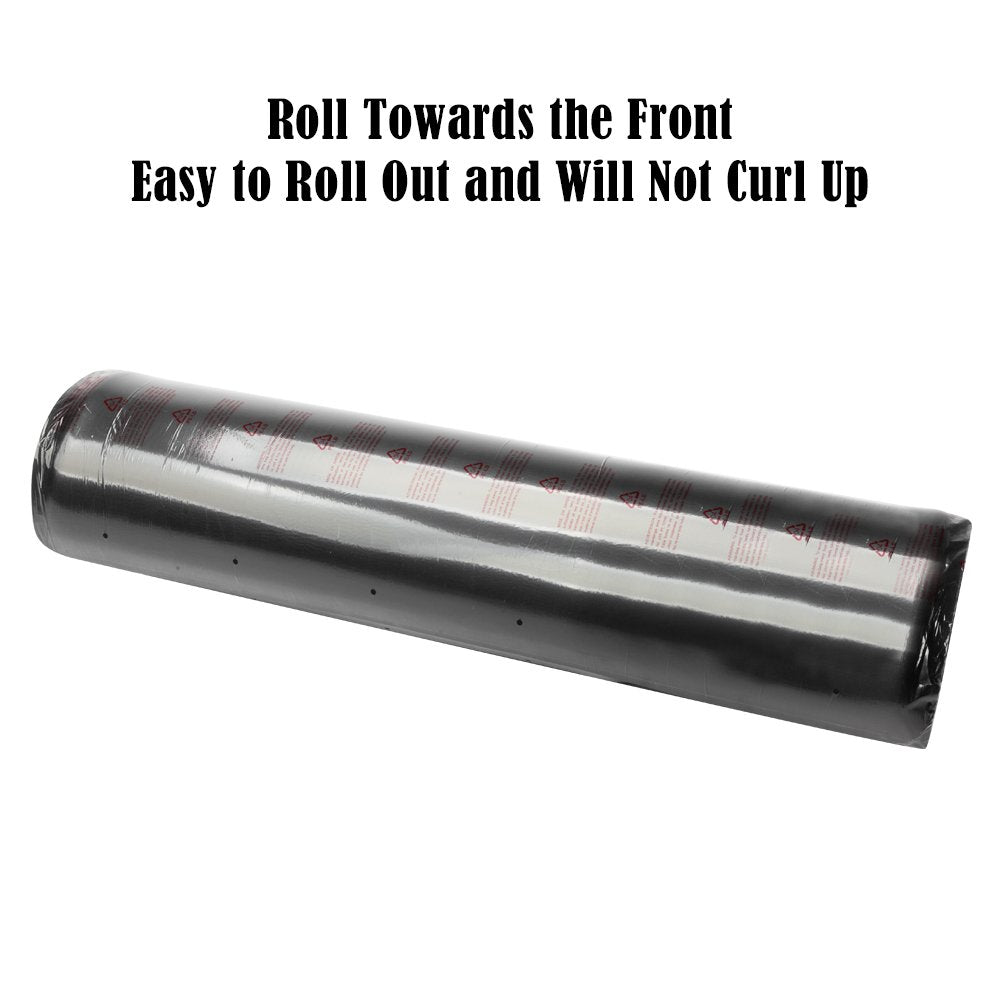 OmySalon 3' x 5' Salon Anti Fatigue Mat Rectangle Barber Mat for Hair Stylist
Free Shipping - Usually Arrives in 5-7 Business Days
Introduction
This salon mat is crafted from high-quality PVC and high-density foam, and it's available in two thicknesses, 5/8'' and 7/8''. Its cushy and soft cushion effectively reduces standing fatigue and stress on your feet and back, while the non-slip bottom prevents tripping and sliding. It's also waterproof, easy to clean, and won't roll up easily. With a rectangular size of 3'x5', it provides ample standing area for hair stylists, and the 24.8'' x 11'' cutout fits most barber chair bases. Additionally, the mat has a modern matte finish that complements salon, spa, or studio decor.
NOTE: ONLY mat, no chair included.
Anti-Fatigue
An ergonomic foam-padded design relieves stress and pressure on the feet, knees, and lower back during long periods of standing, promoting comfort and reducing discomfort in the body.
2 Thickness
Available in 7/8" and 5/8" thicknesses, these cushy and soft anti-fatigue mats are thick enough to relieve pressure on your feet.
Prevent Tripping
Beveled edges and a super non-slip bottom provide a better grip for the mat, helping it to stay in place and prevent slipping and tripping.
Easy to Clean
Waterproof and easy to clean. They can be wiped with a damp cloth or swept.
Durable
Premium PVC leather top ensures that the floor mat surface will not be out of shape with use and is highly resistant to cracks and tears.
Large Cutout
The 24.8" x 11" cutout fits most barber chairs with a round base.
Large Size
With dimensions of 3' x 5', it is large enough to allow you to work around a client while staying on the mat.
Tips
1. Please use the mat face up (cutout/black side is the front).
2. Please place some heavy objects along the edge of the mat to help it lie flat. It may take several days for it to completely flatten out.
Specifications:
1. Shape: Rectangular
2. Color: Black
3. Surface Recommendation: Hard Floor
4. Size: 3ft x 5ft
What You Get:
1 x Salon Mat
1. Shape: Rectangular
2. Color: Black
3. Surface Recommendation: Hard Floor
4. Size: 3ft x 5ft
5. Thickness: 7/8in Thick, 5/8in Thick
.
Excellent product, very comfortable
Great product
Great thickness and cushion
Great
Very comfortable helps if you are on your feet all day love it
Great mat! Fast shipping
Using in my salon- great Mat! Fast shipping