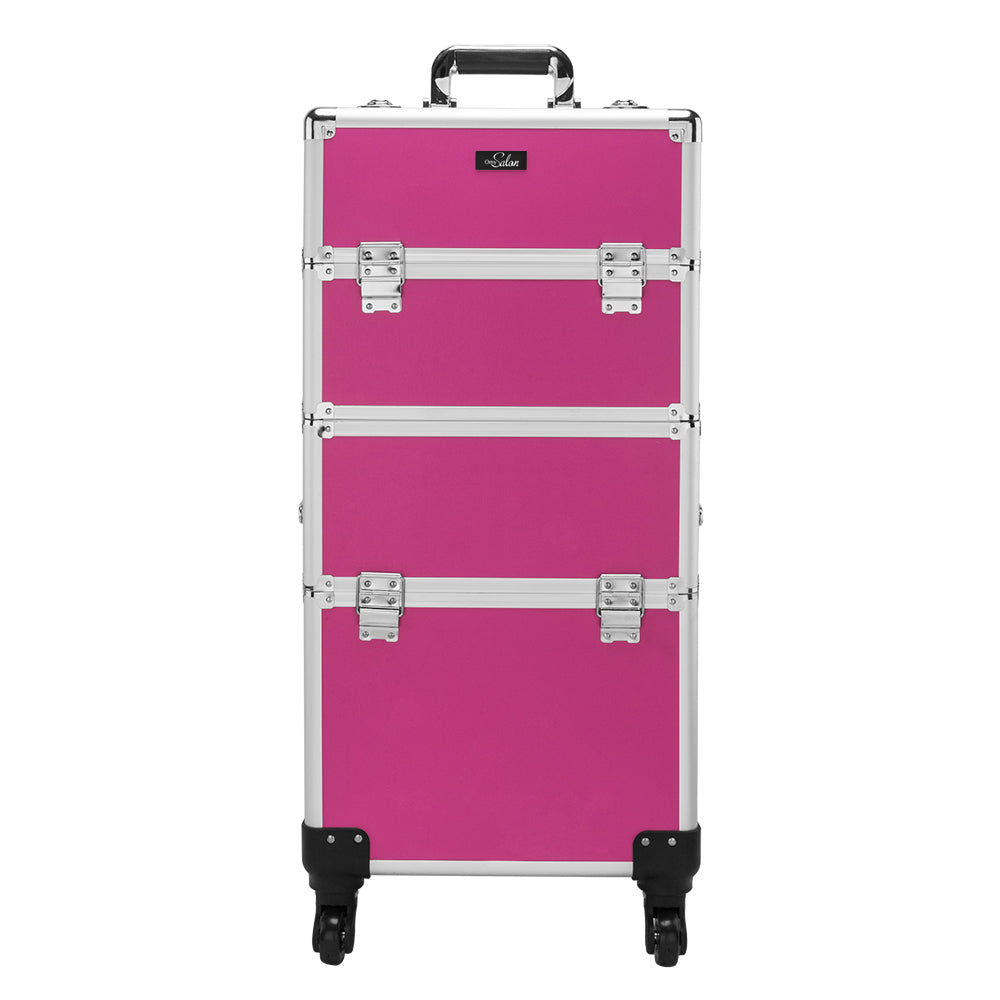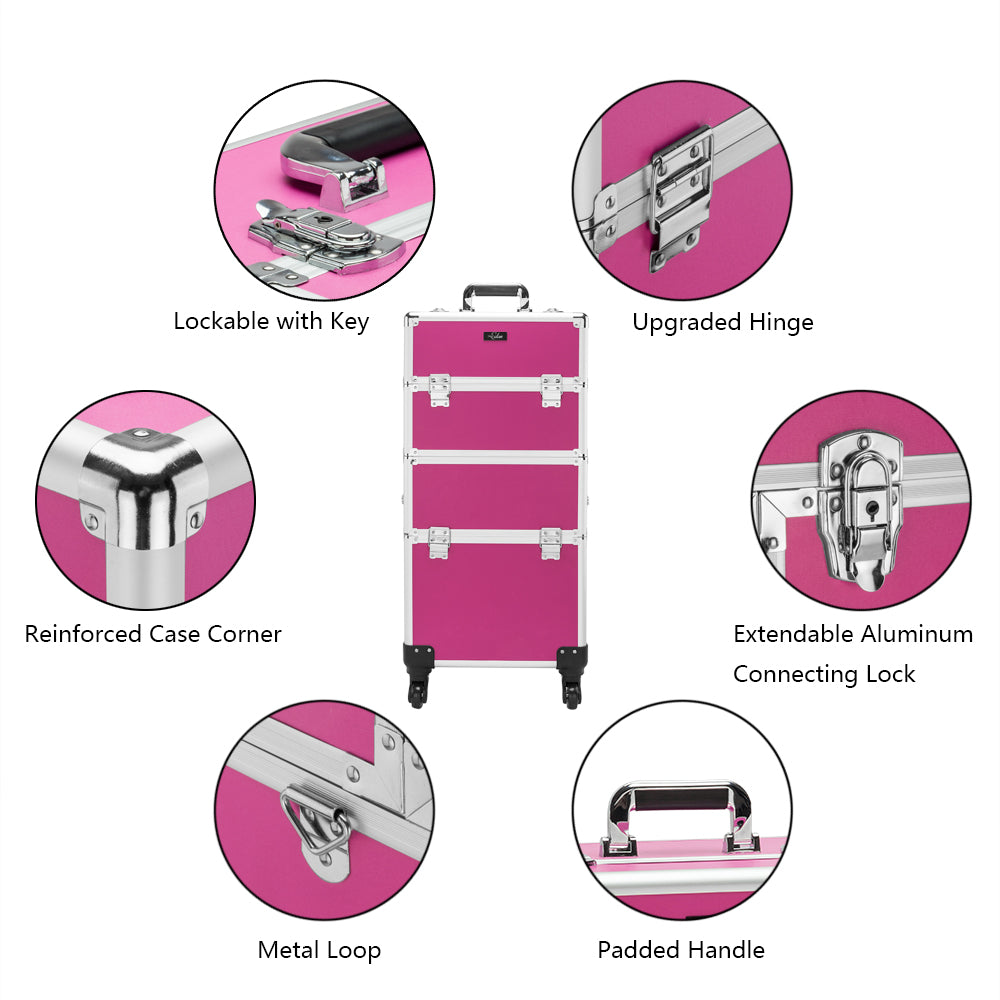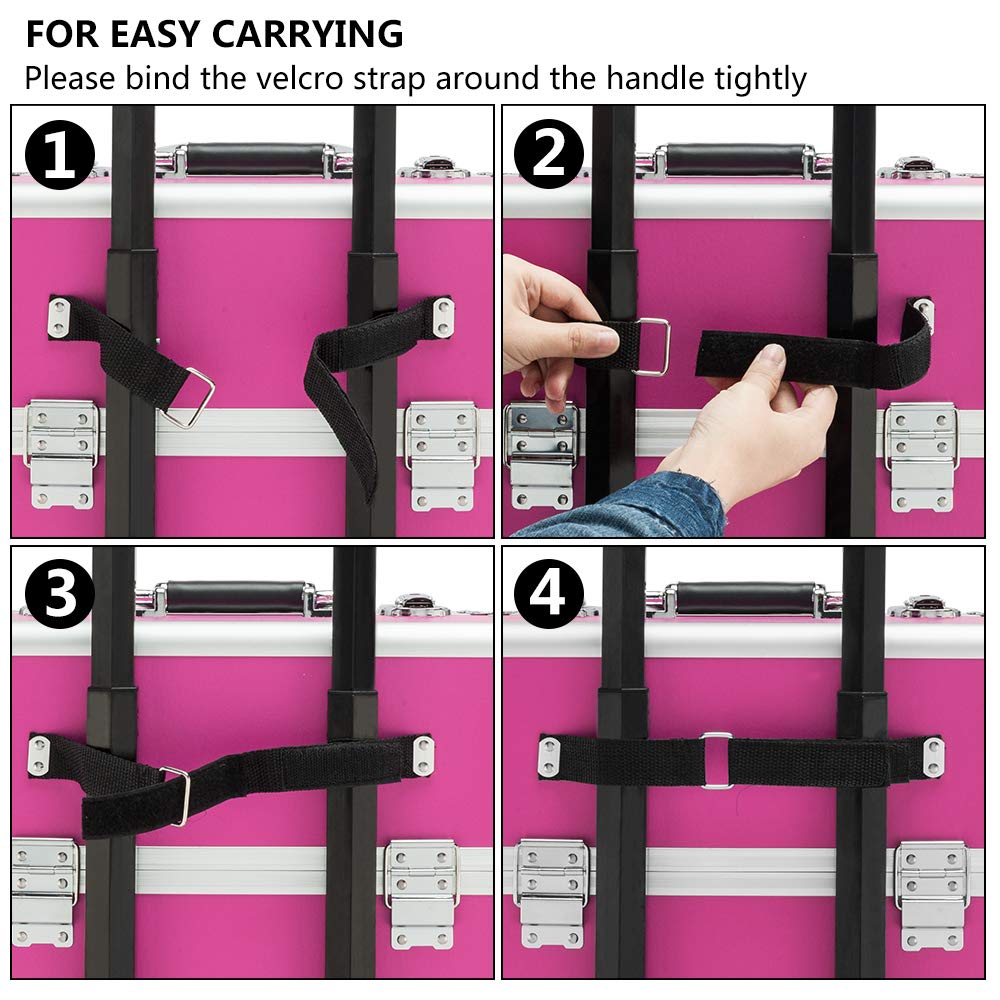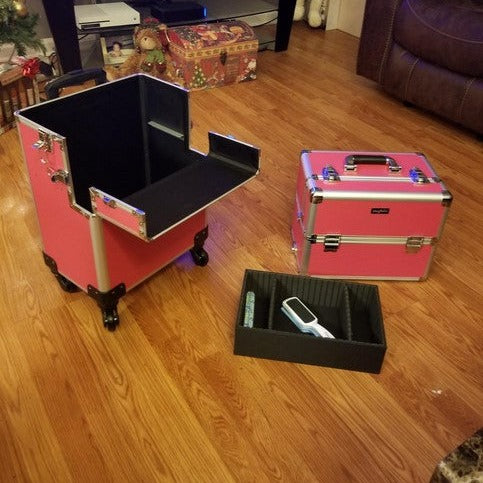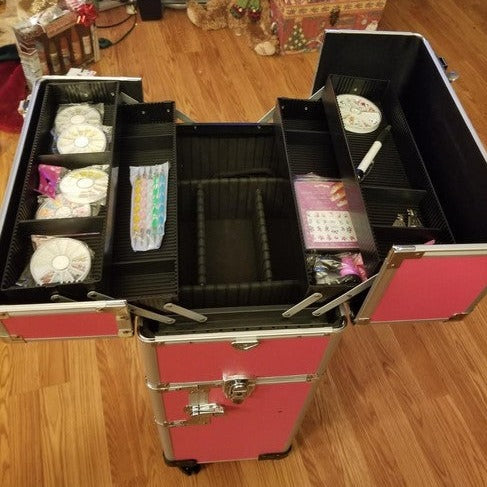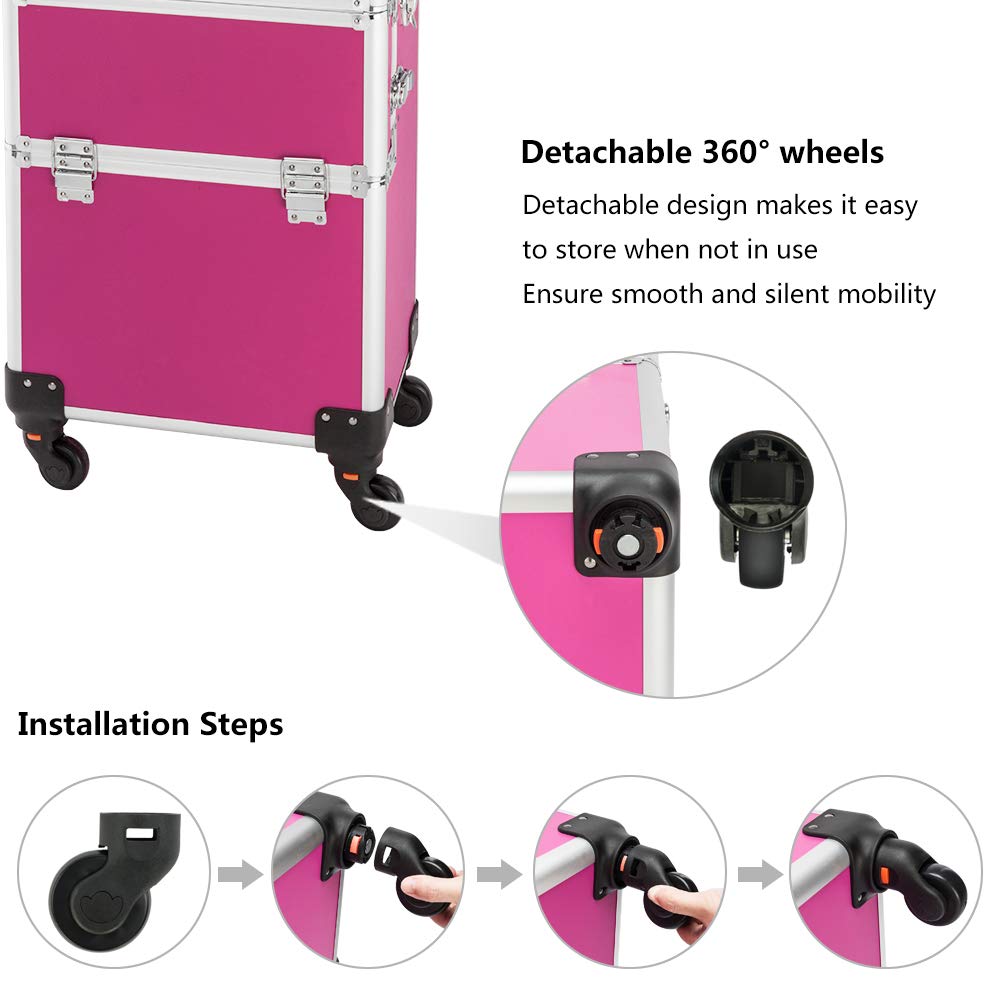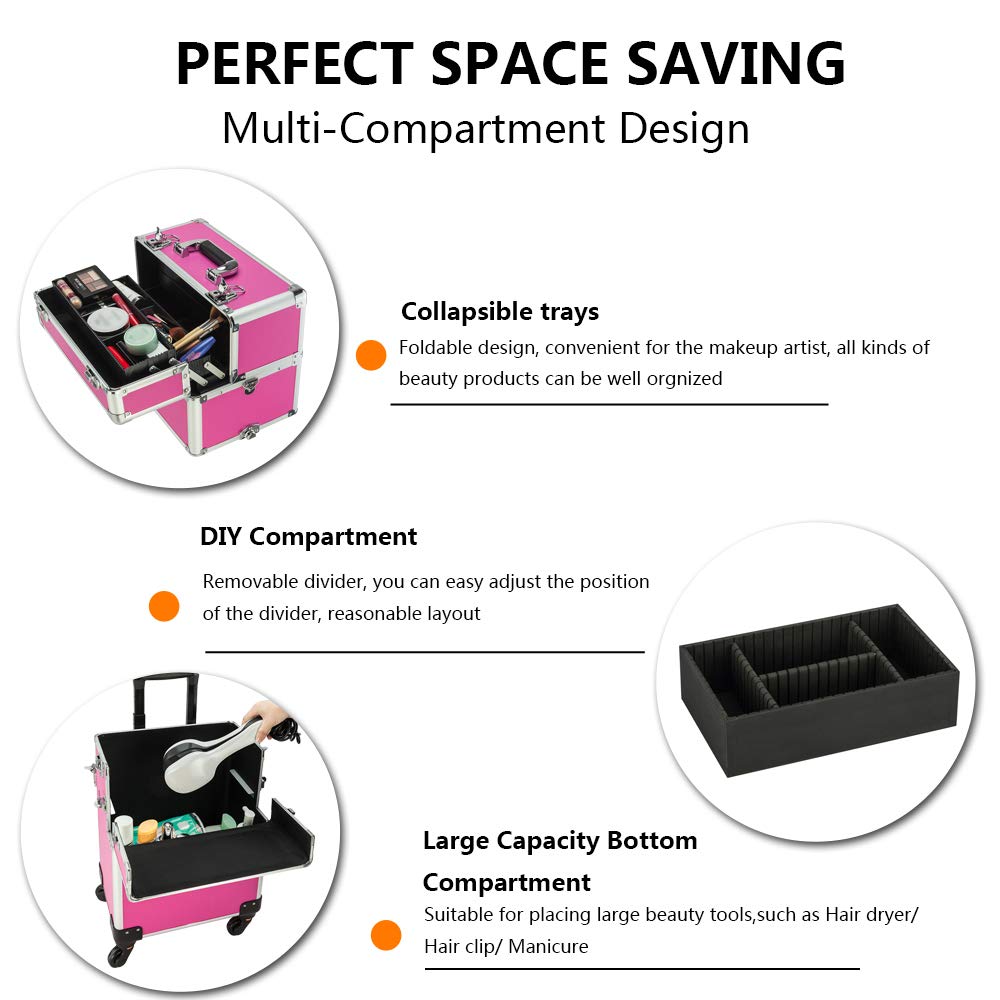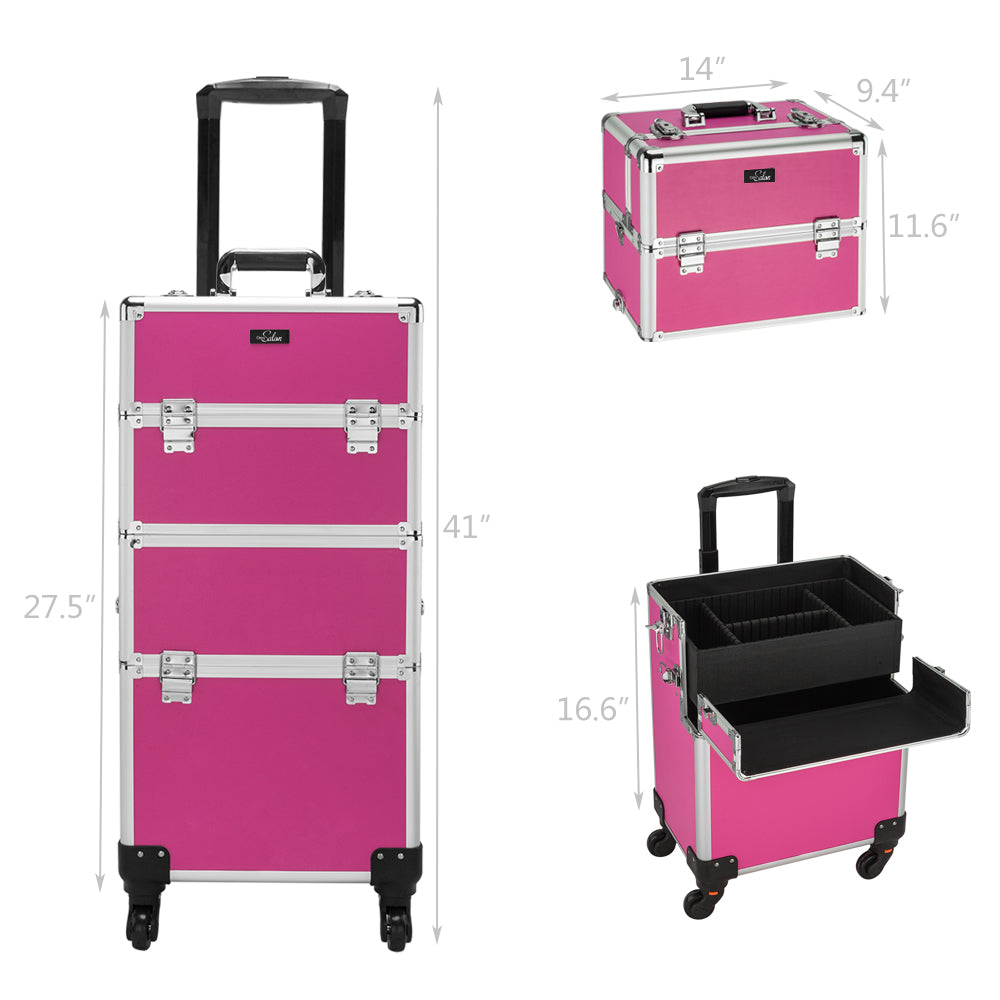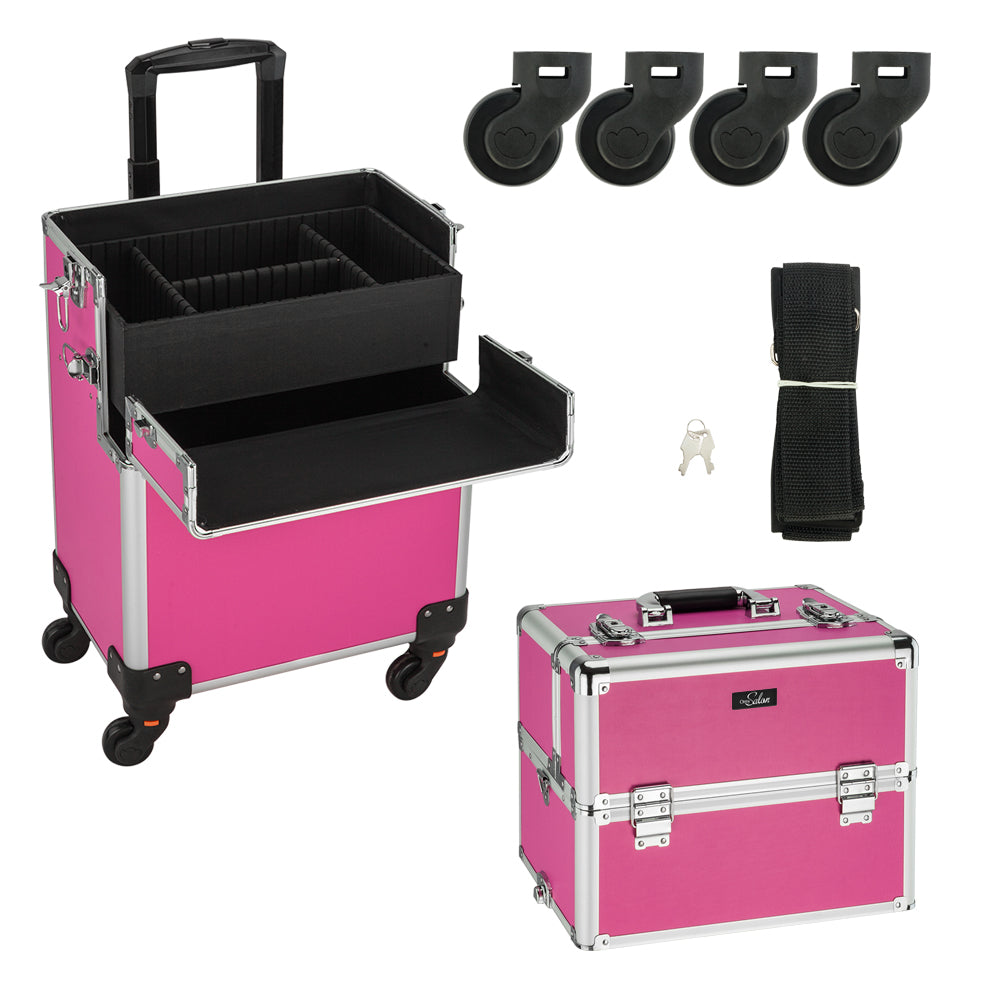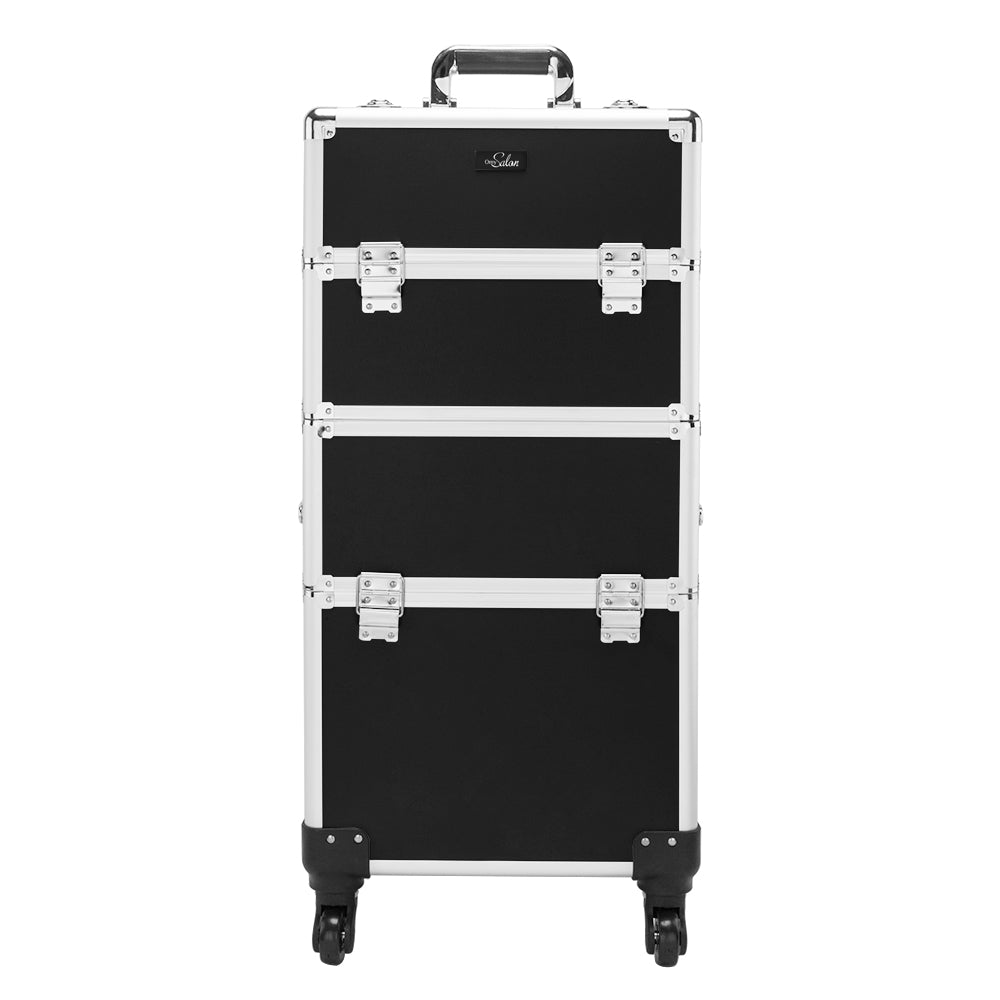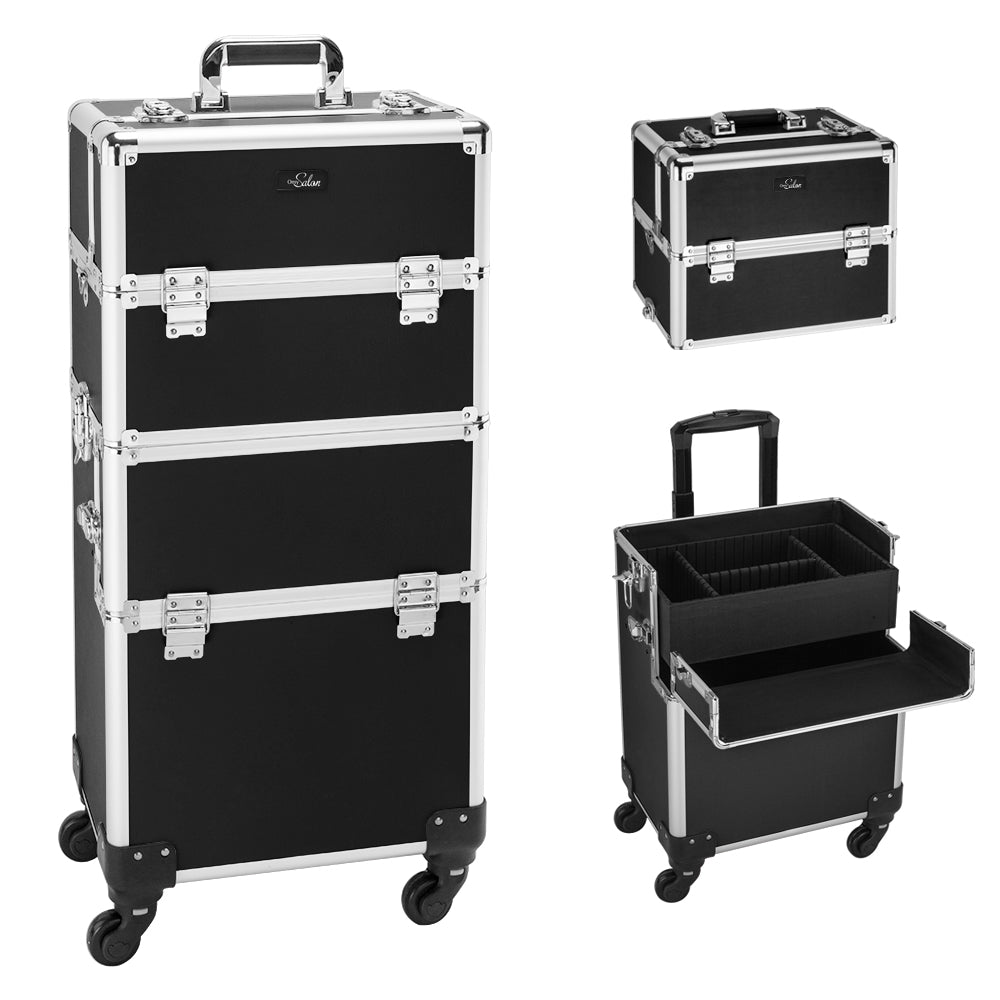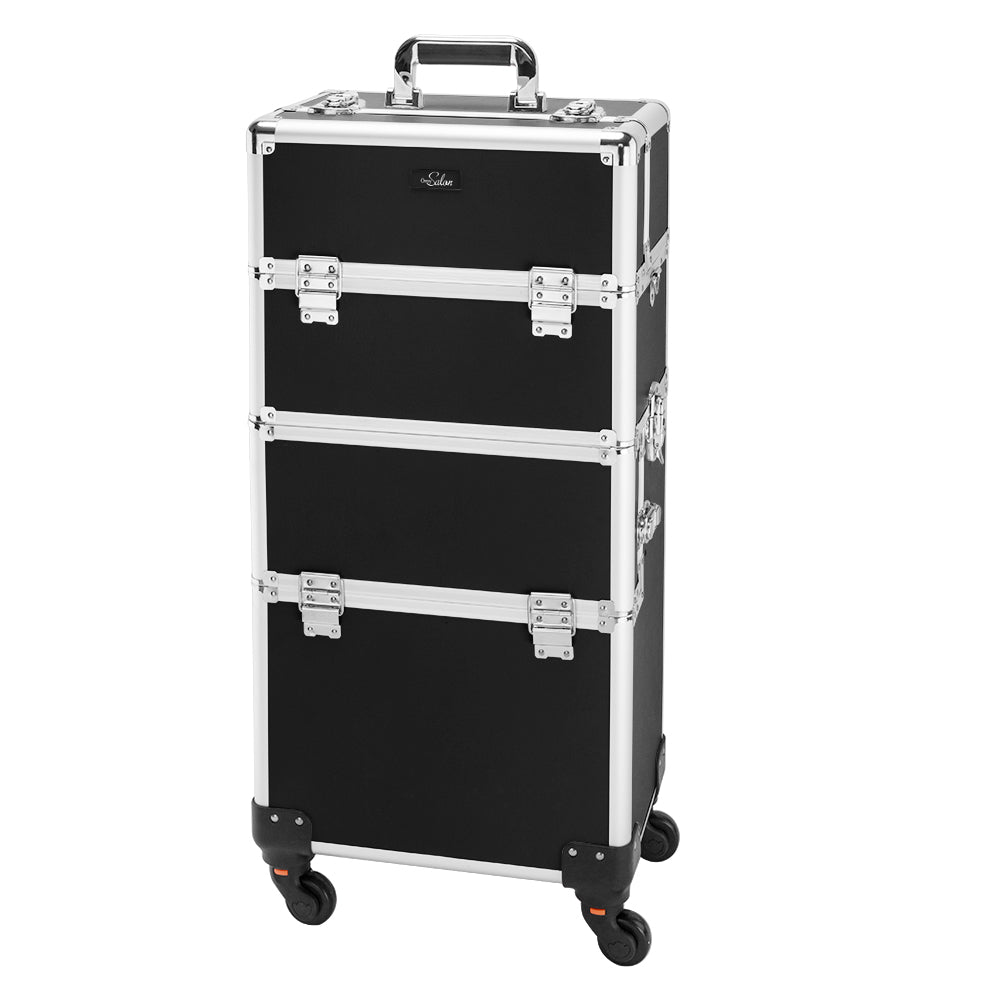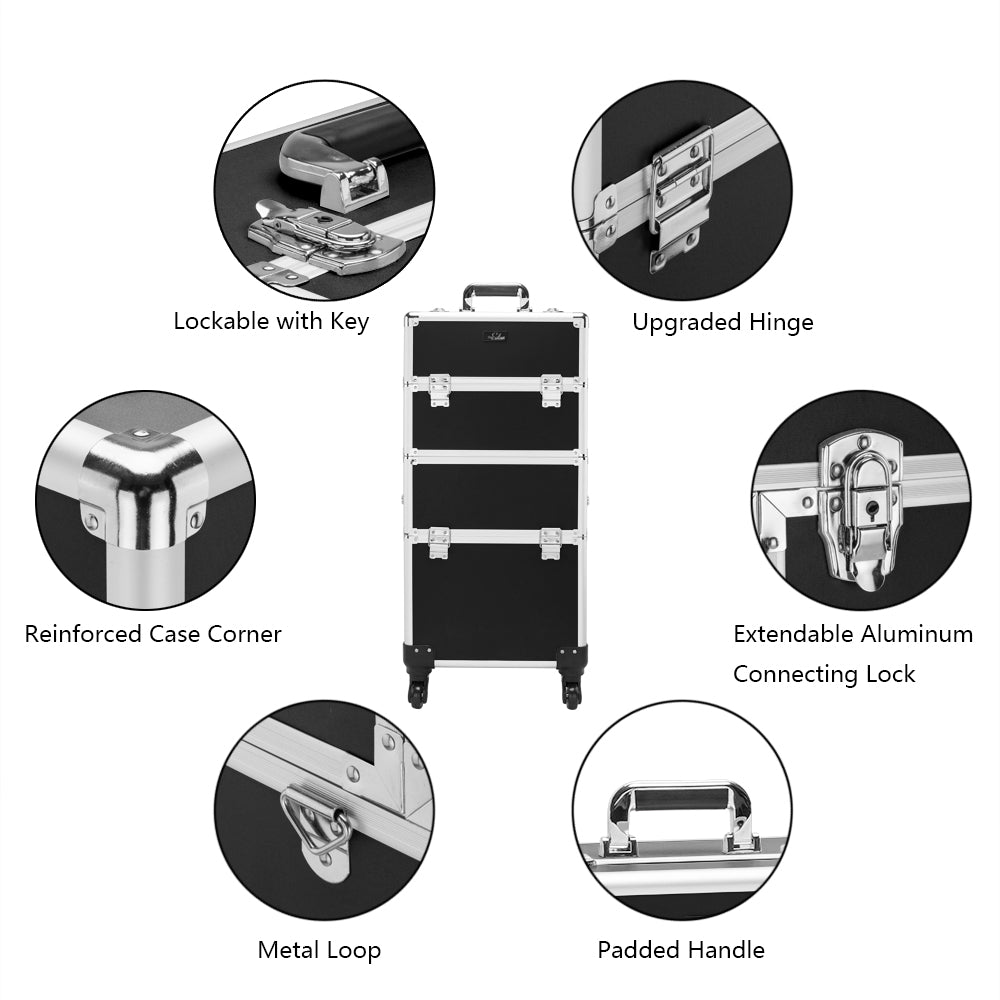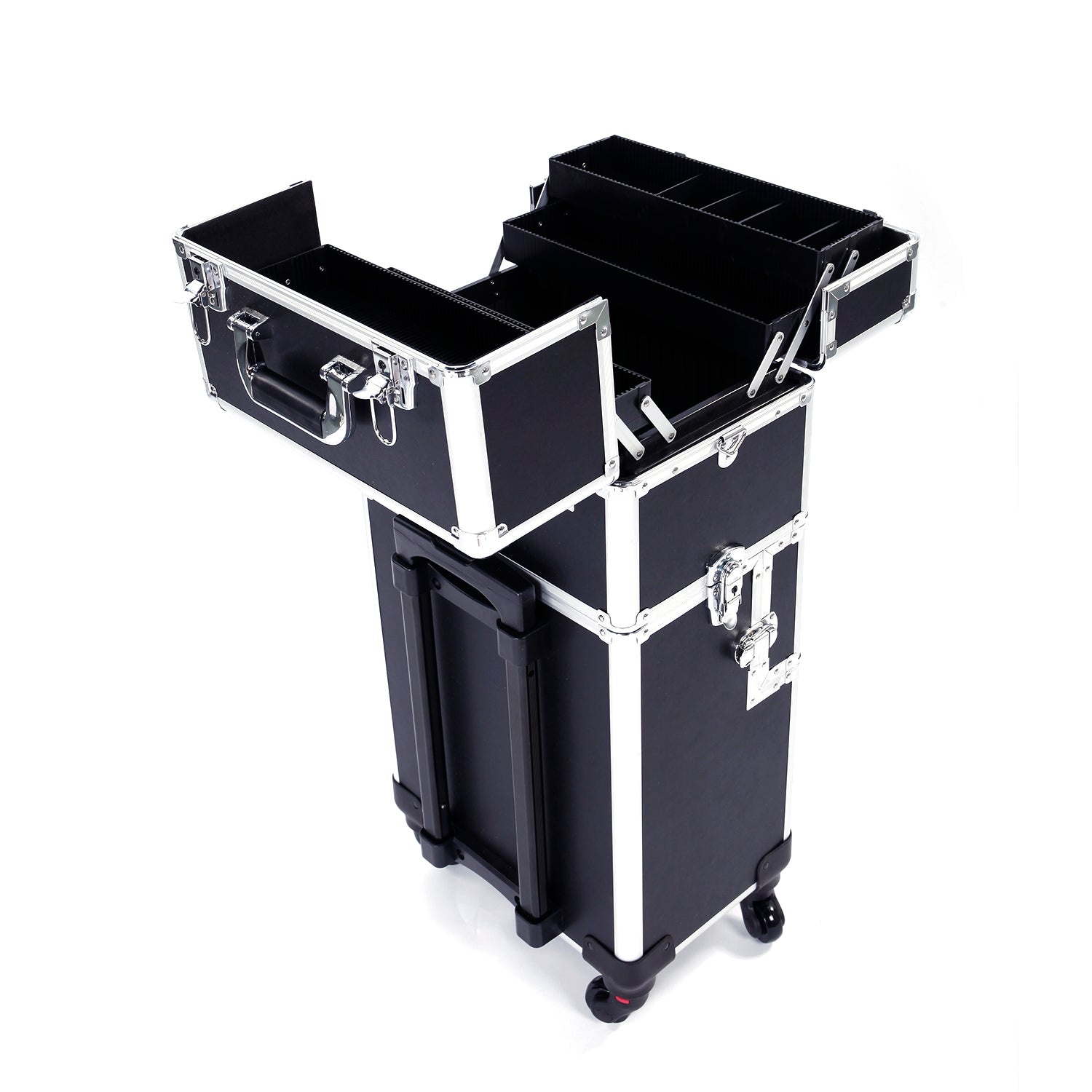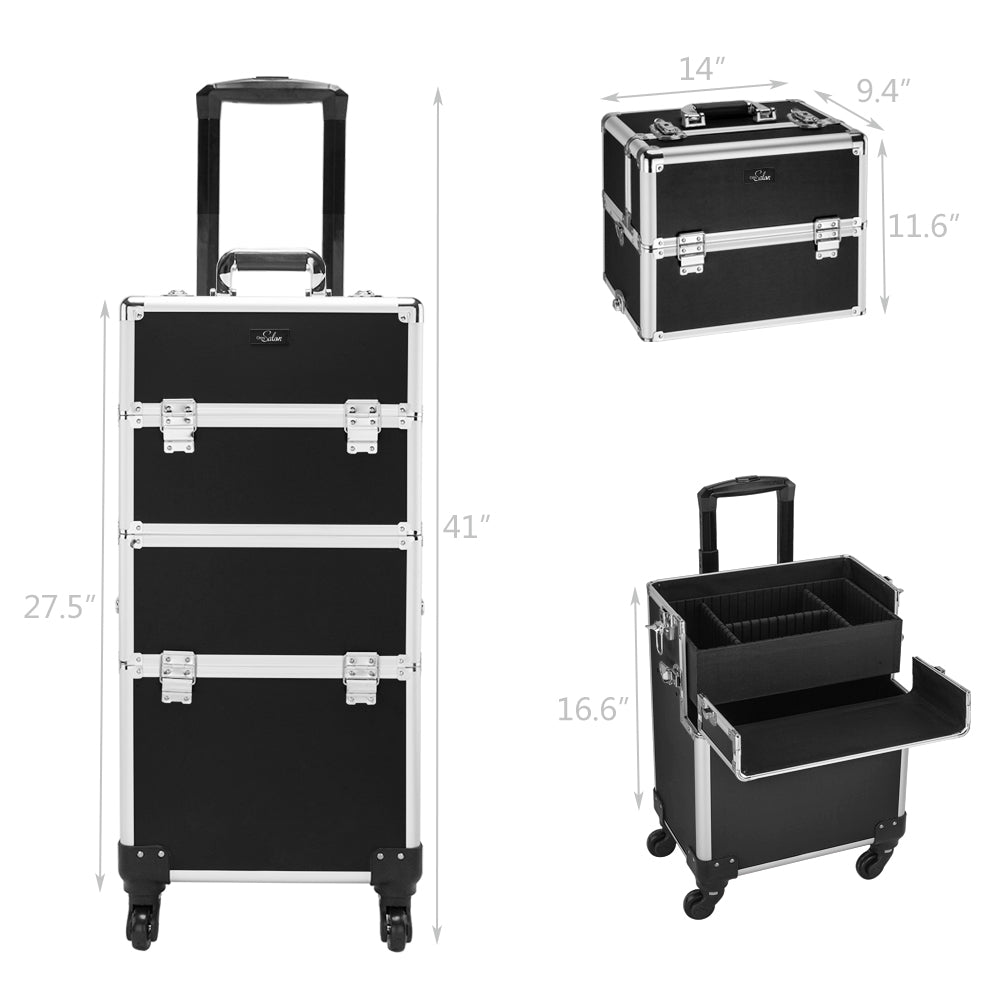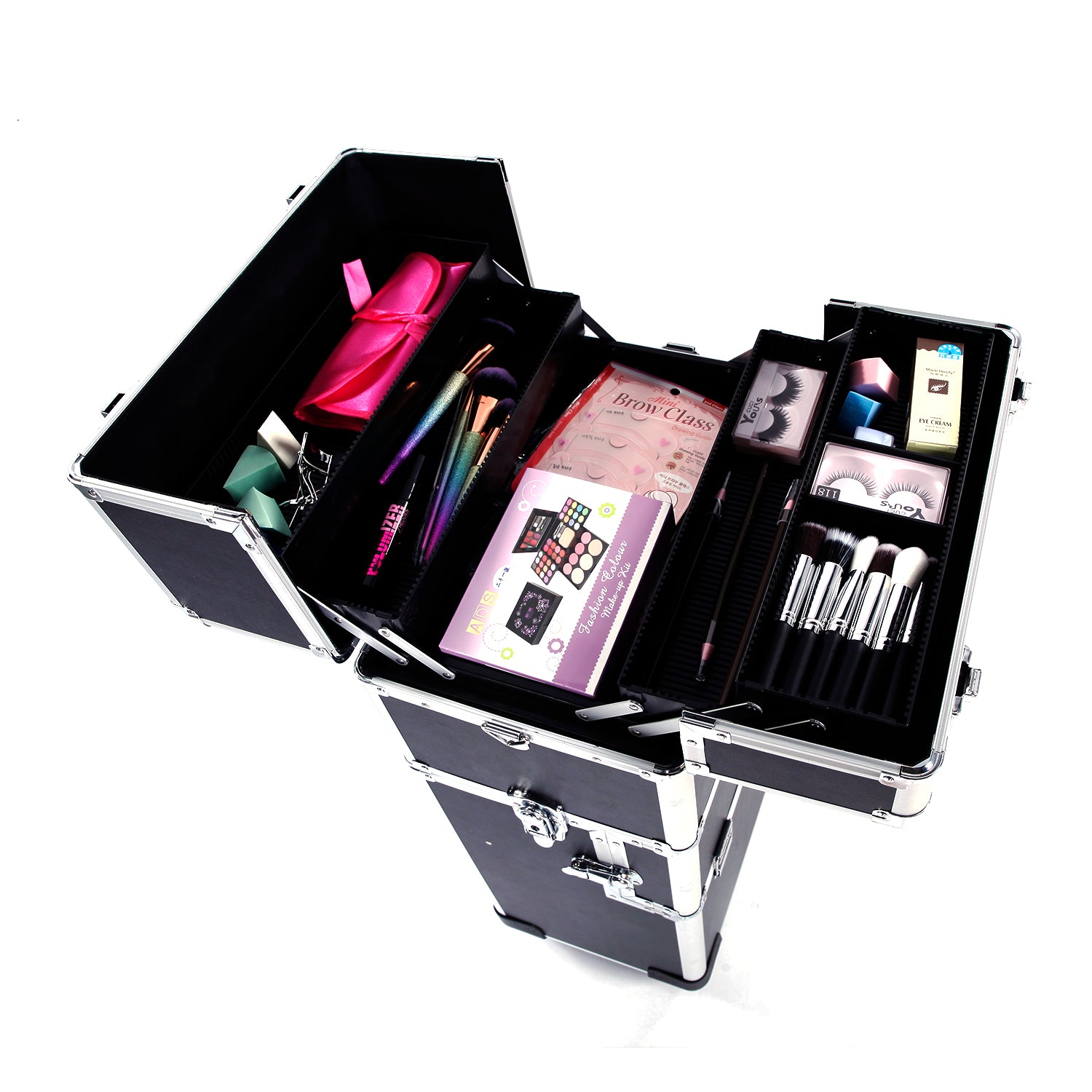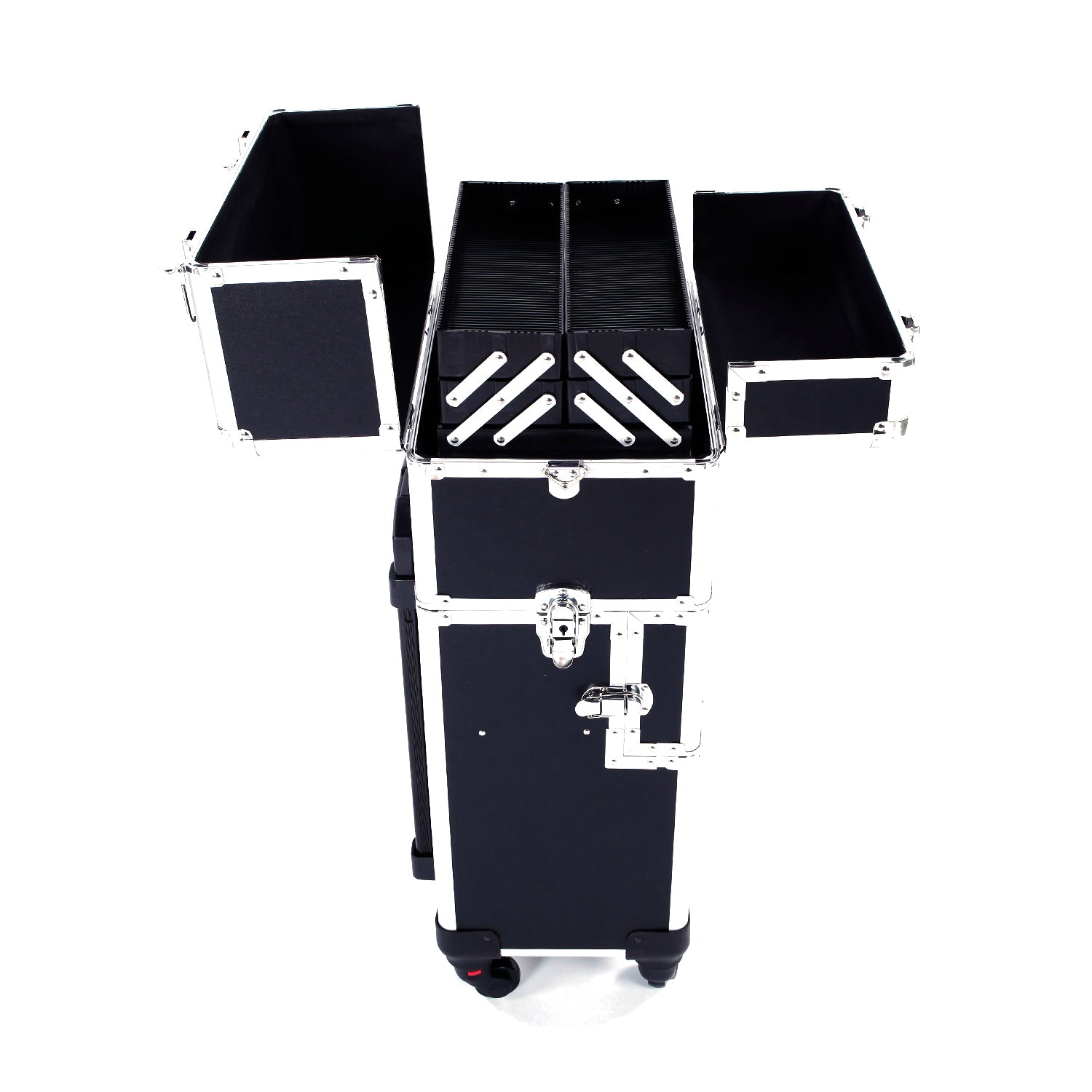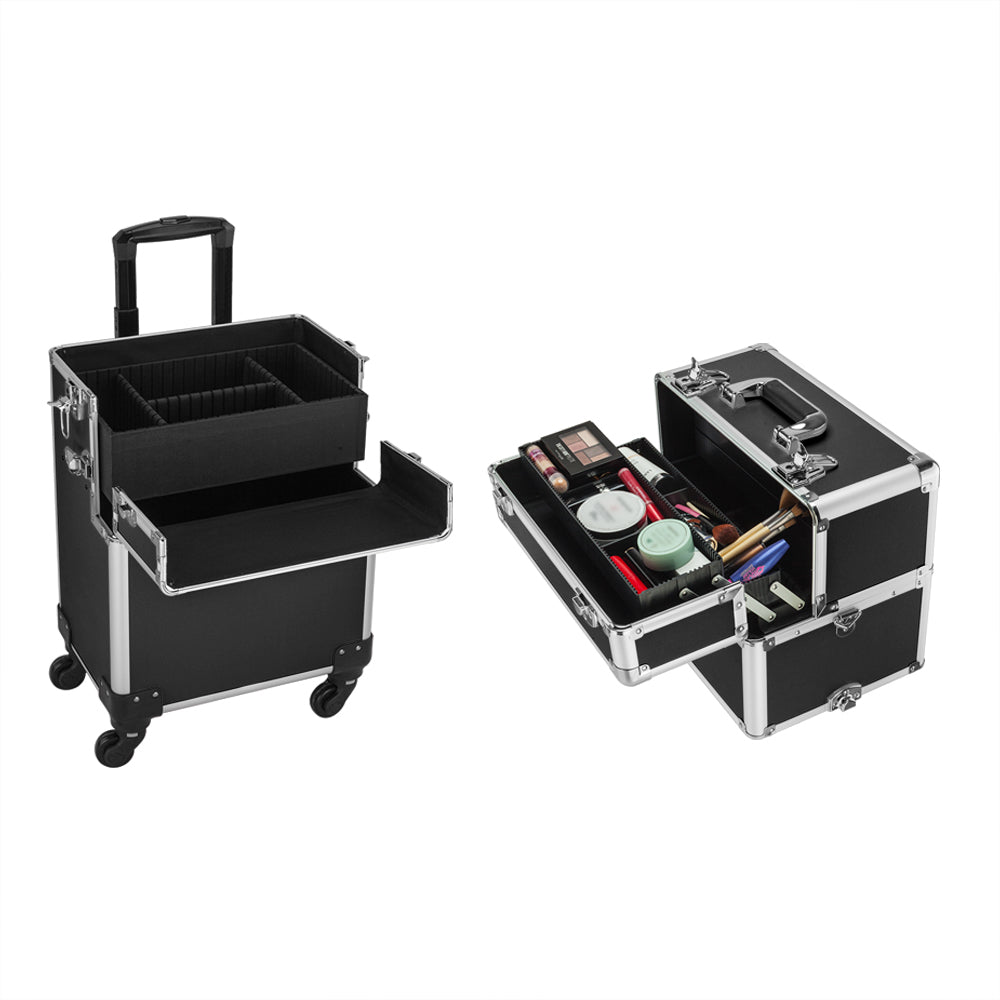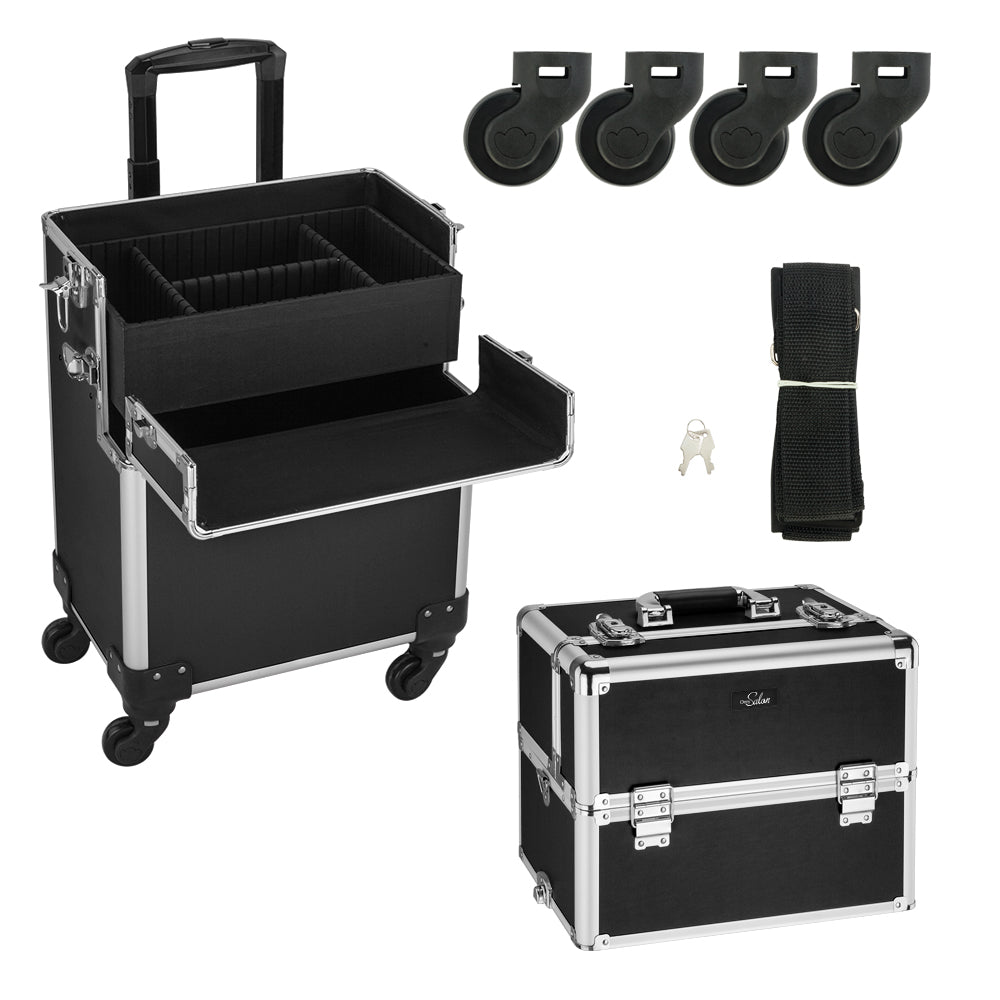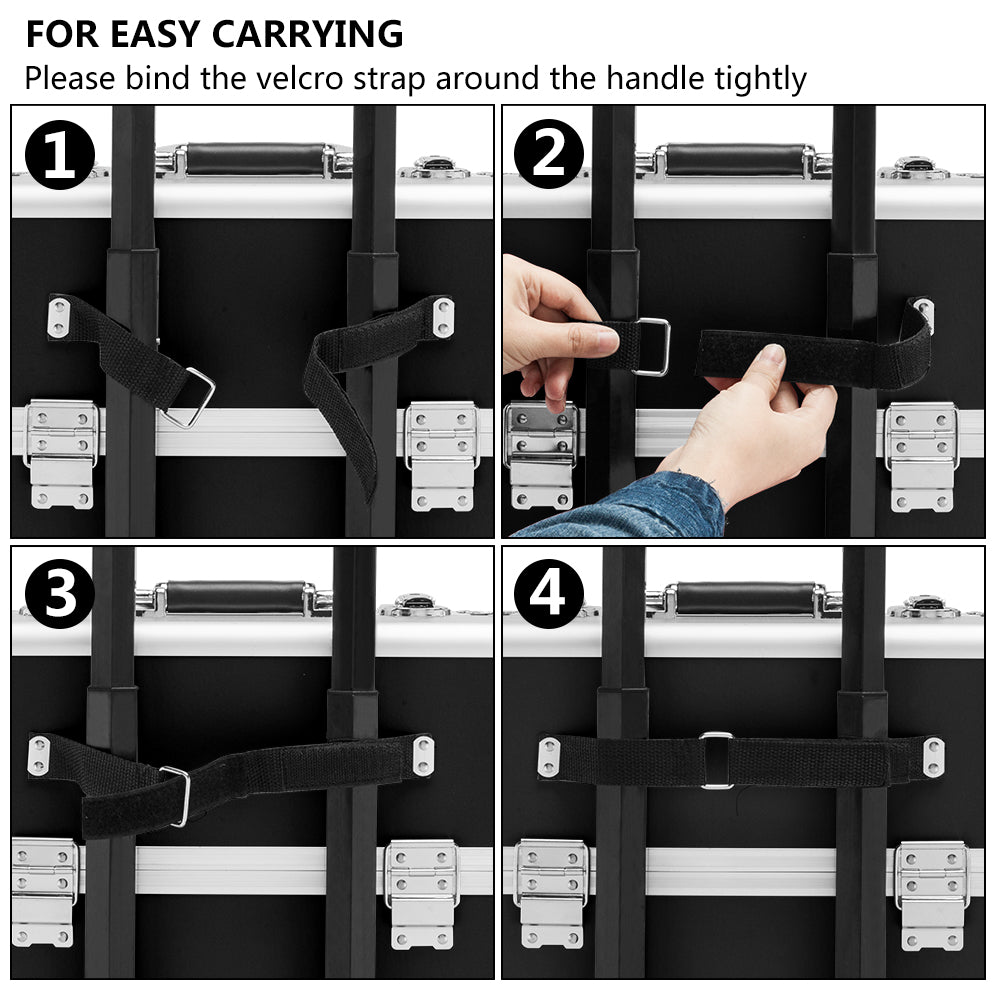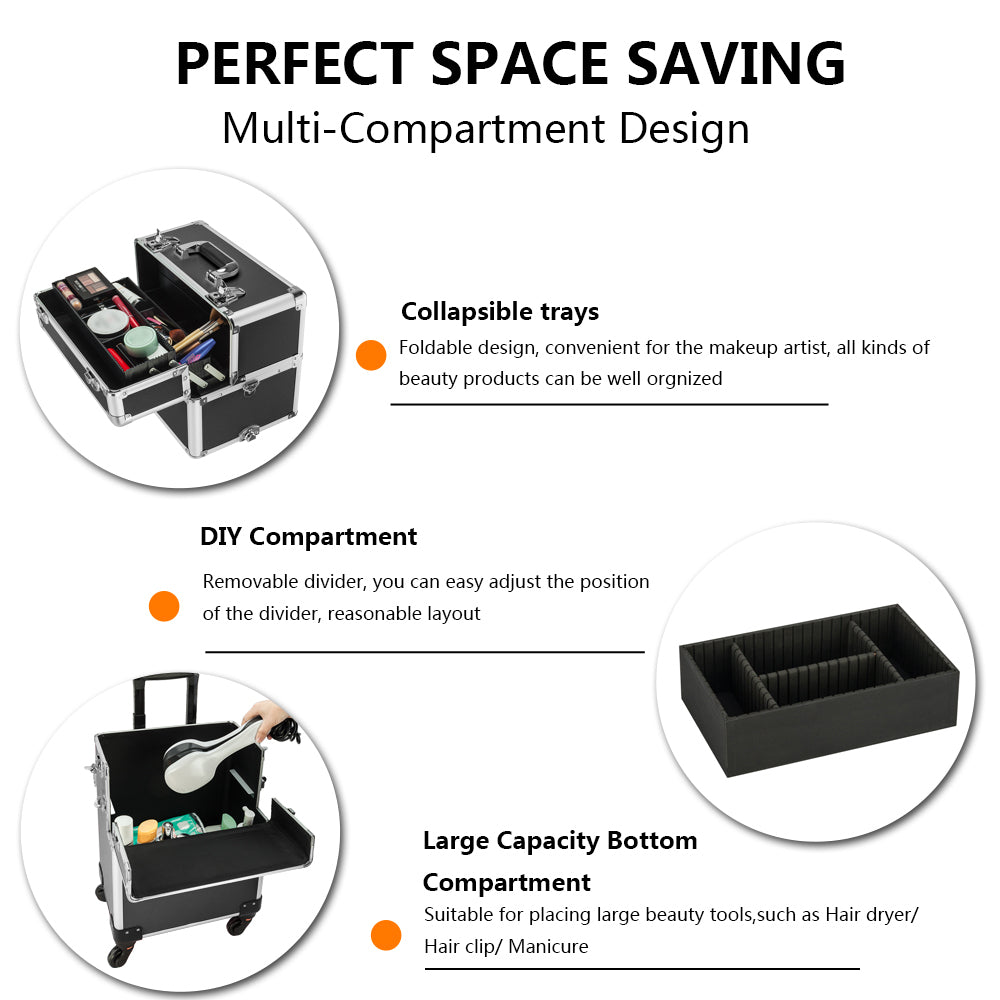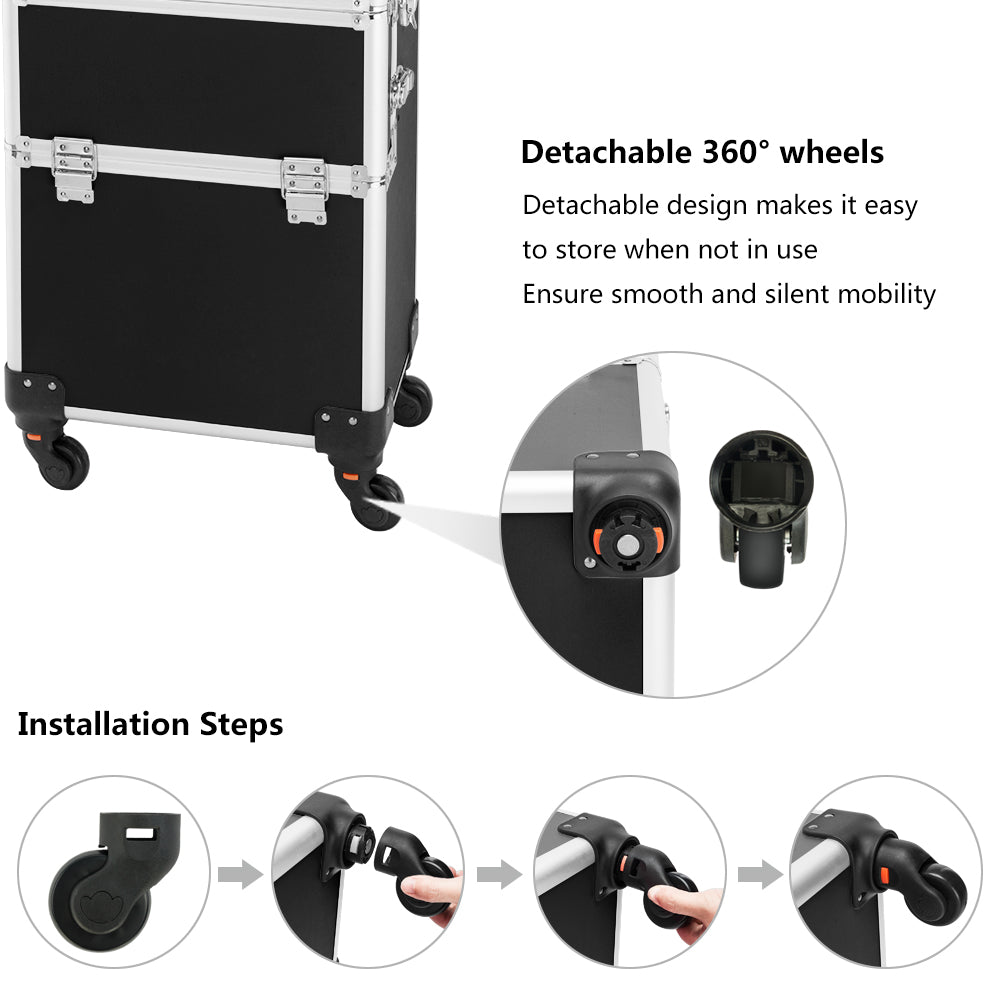 Omysalon Aluminum 2-in-1 Rolling Makeup Train Organizer Lockable Cosmetic Case Rose-Pink
Free Shipping - Usually Arrives in 5-7 Business Days
Introduction:
This makeup case is highly popular among makeup artists, hairstylists, and other professionals in the beauty industry. It offers a deep base compartment and extensible trays, providing convenience and customization options. The retractable telescoping handle is perfect for travel and outdoor use. Additionally, the key lock design ensures the security of your personal items.
Features:
1.【Smart Design】- This trolley comes with a shoulder strap for convenient travel or outdoor use. Its 2-in-1 design serves as a versatile cosmetic trolley, with an upper top case and a spacious bottom case. It is suitable and makes a great gift for makeup artists, hair stylists, nail salons, or beauty centers.

2.【Large Space】- With an overall size of 14.2"L x 9.5"W x 28.3"H (or 41.5"H with the handle), this trolley provides ample space to store all your beauty, makeup, and cosmetic items, including nail polishes, brushes, eye shadow, and more.

3.【Durable】- The reinforced aluminum frame and steel corners make this trolley exceptionally durable. Additionally, it features a velvet-insulated lining and wood trays to protect your items.

4.【Special Features】- The 4 keys make it lockable, ensuring your privacy and security. It also features an EVA-insulated lining to keep items cool and a nylon-lined interior that is easy to clean and protects your cosmetics.

5.【Advanced】- 4pcs removable wheels can spin 360 degrees, allowing for easy installation of the castors before traveling. Please ensure that the handle ribbon is tightly secured before embarking on your journey.

What You Get:
1 x Aluminum Cosmetic Makeup Case
4 x Keys
4 x Wheel Casters
1 x Strap
Overall Cosmetic train case : (14.17 x 9.45 x 28.3)" / (36 x 24 x 72)cm (L x W x H)
Overall Trolley Makeup Case with Handle and wheels : (14.17 x 9.45 x 41.73)" / (36 x 24 x 106)cm (L x W x H)
Top Section: (14.17 x 9.45 x 11)" / (36 x 24 x 28)cm (L x W x H)
Bottom Section: (14.17 x 9.45 x 16.54)" / (36 x 24 x 42)cm (L x W x H)
Color: Pink
Weight: 252.21 oz / 7150g
Love this.
Loved this case! Rolls nicely, very sturdy. I used them for my students to put their nail kits in! They hold up nicely. Material is good. We love that they have two different compartments. Overall really great.
Highly recommend
Absolutely love this product. Customer service sucks though
Very Happy
This was a gift for my daughter, she loves it.
Excellent
Excellent article I love it I can carry my manicure and hairdressing things
Spacious
Much more spacious than I expected