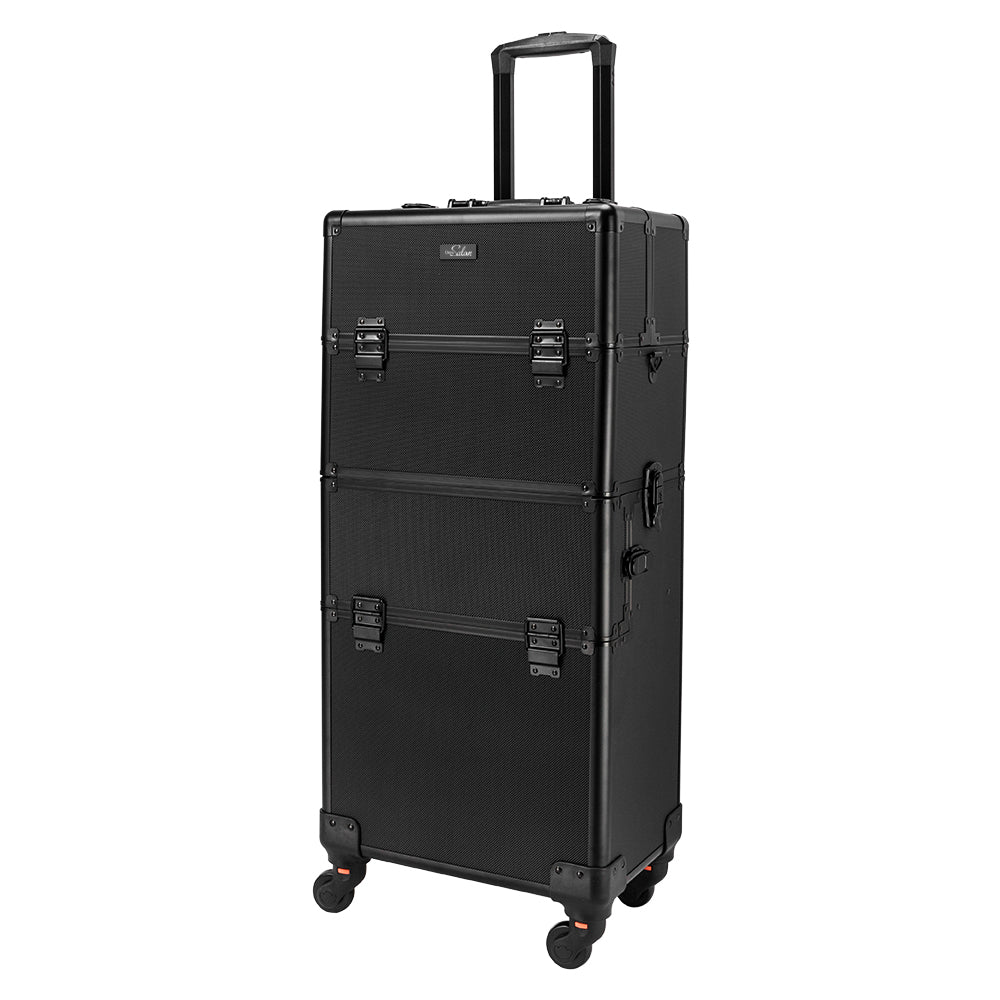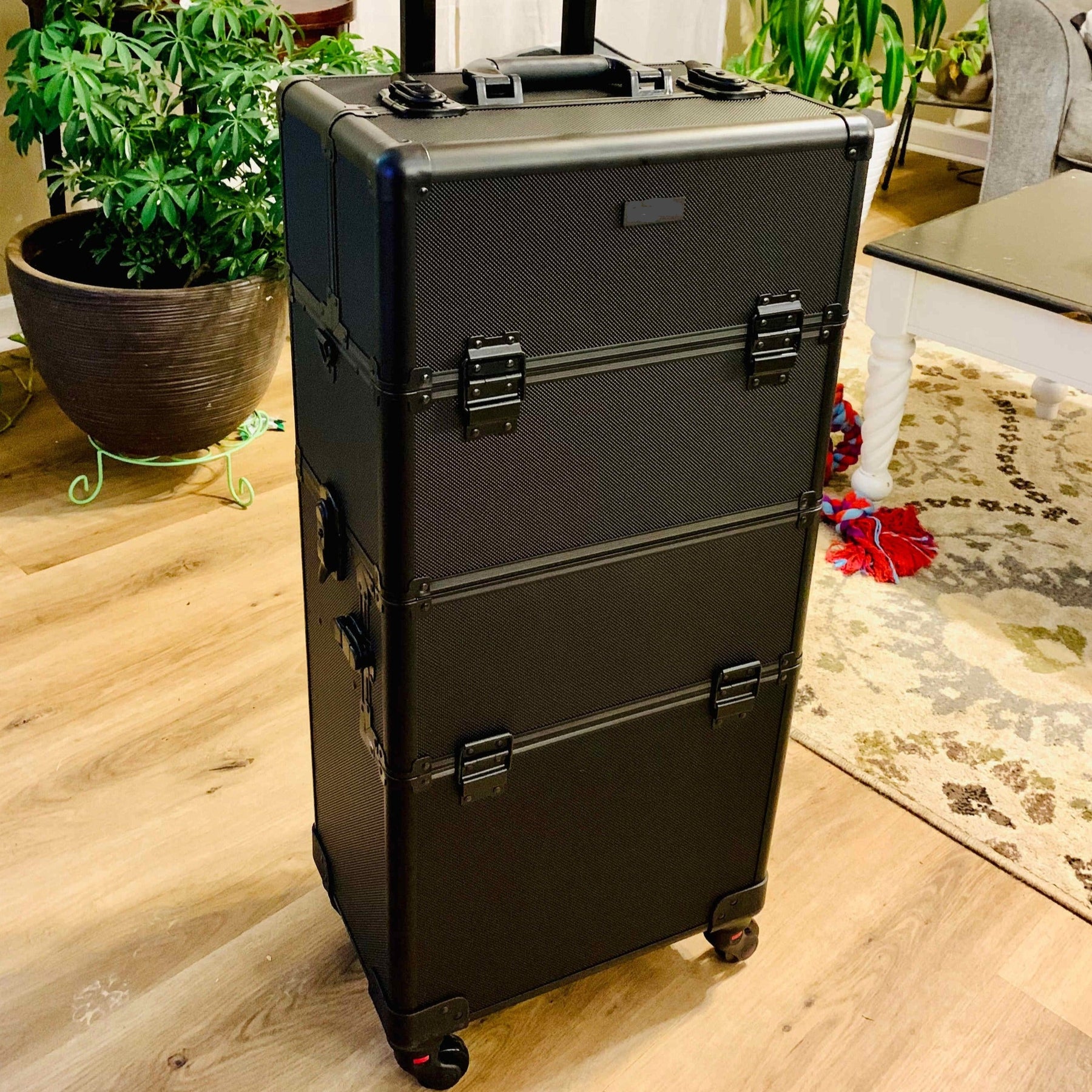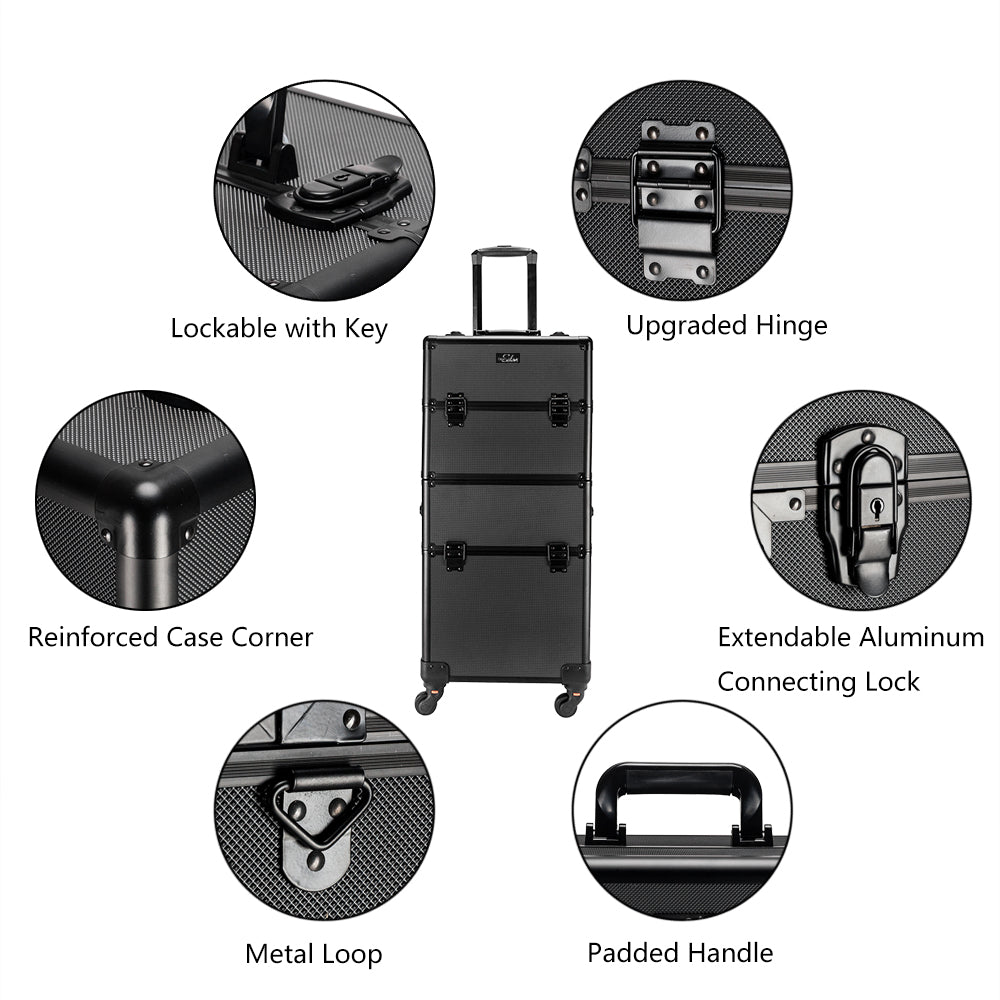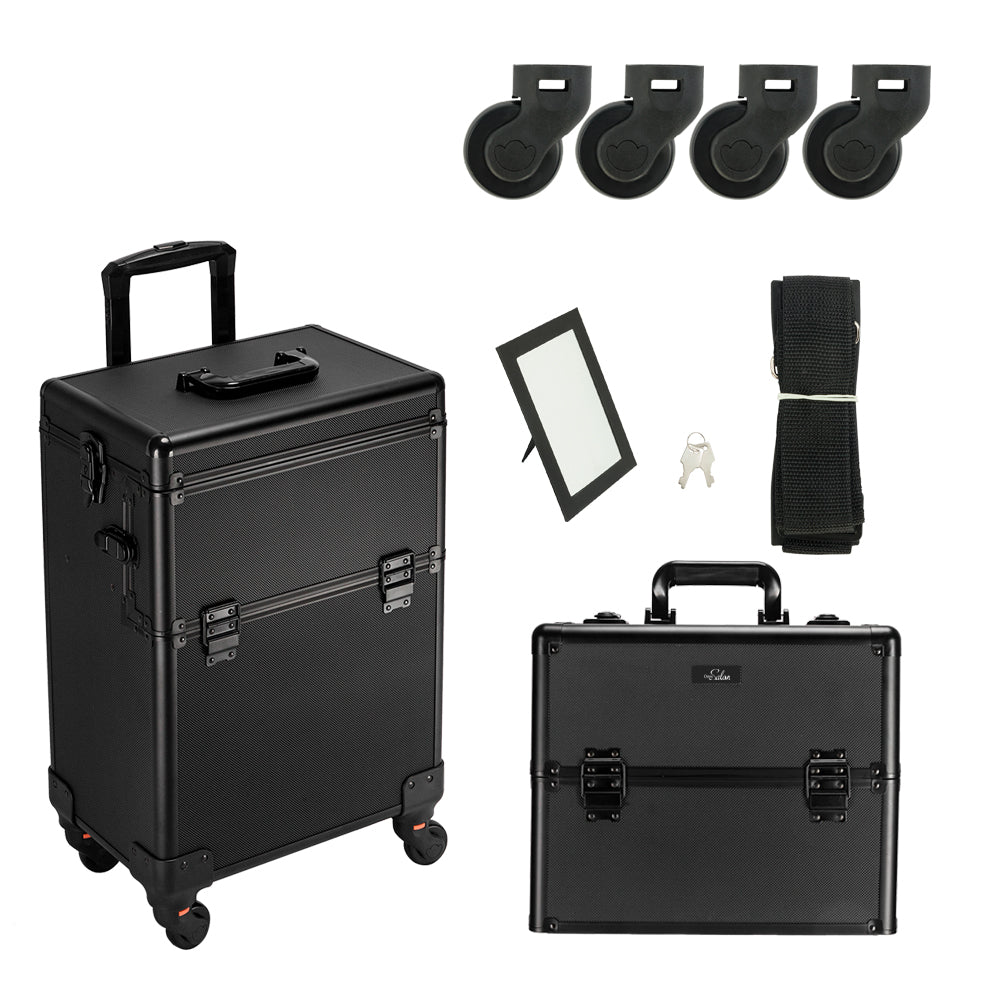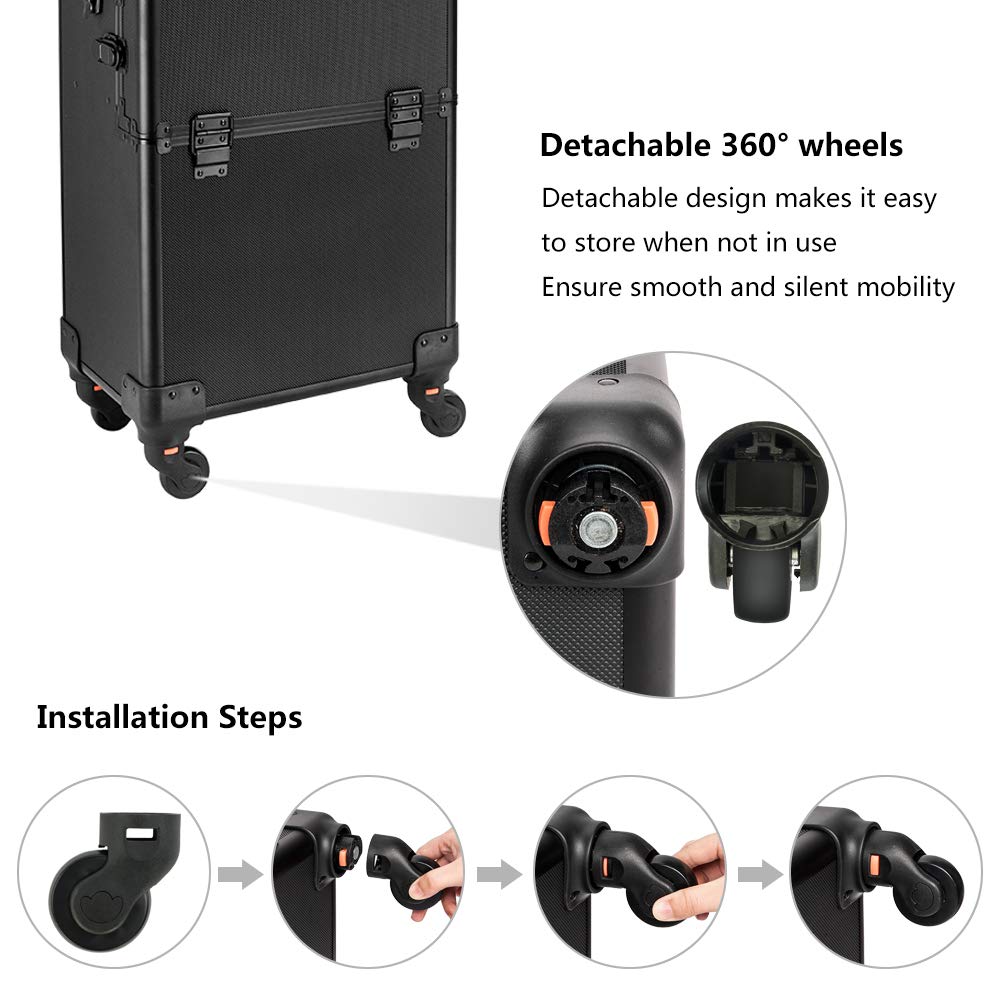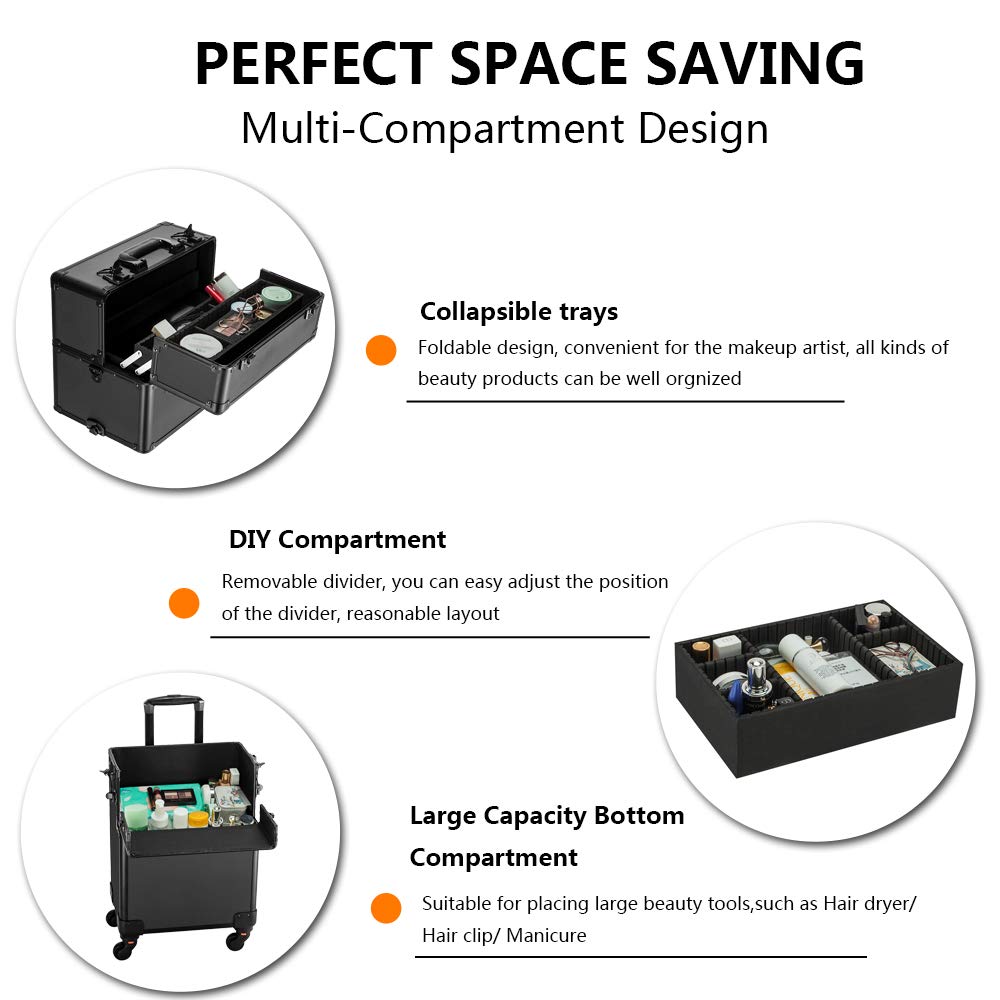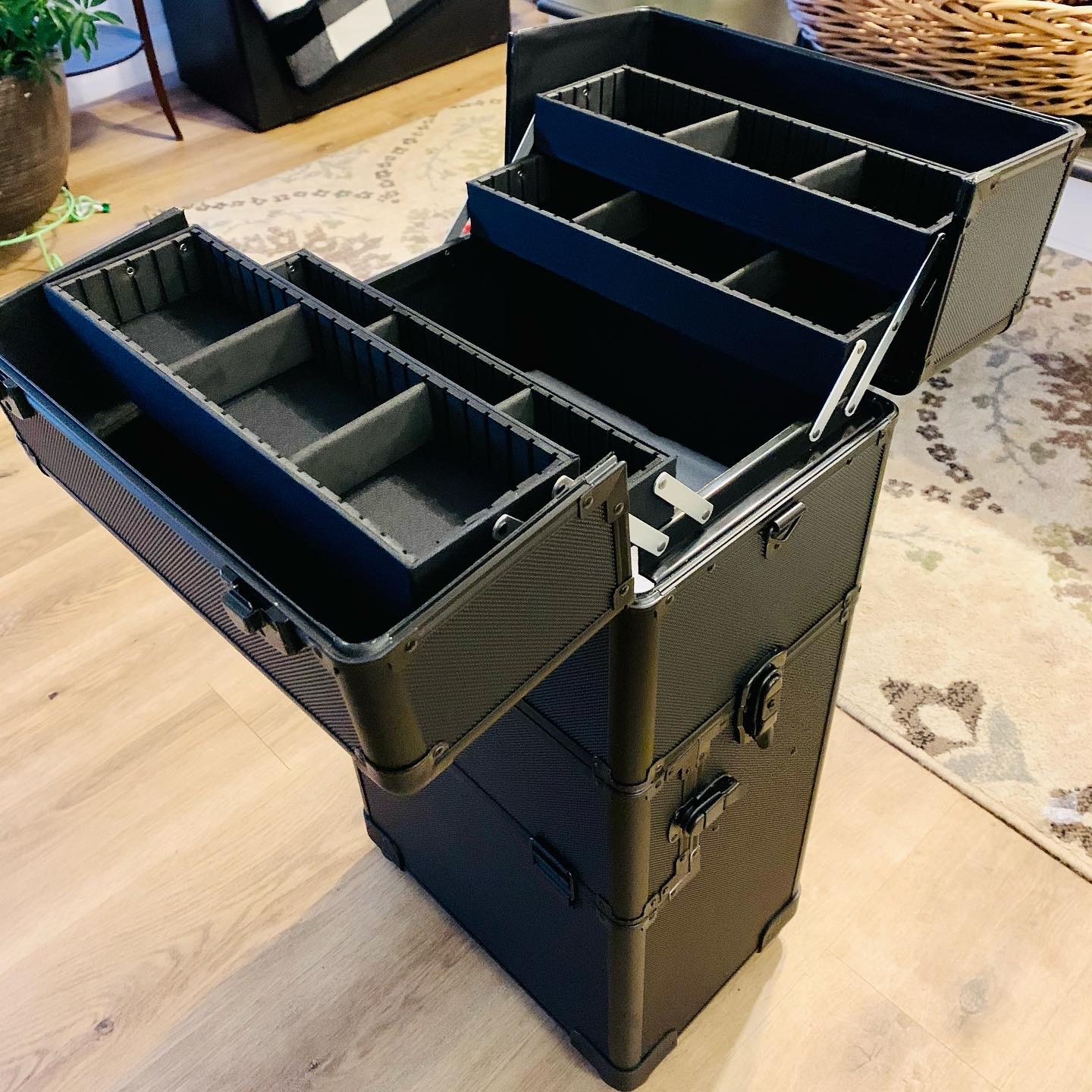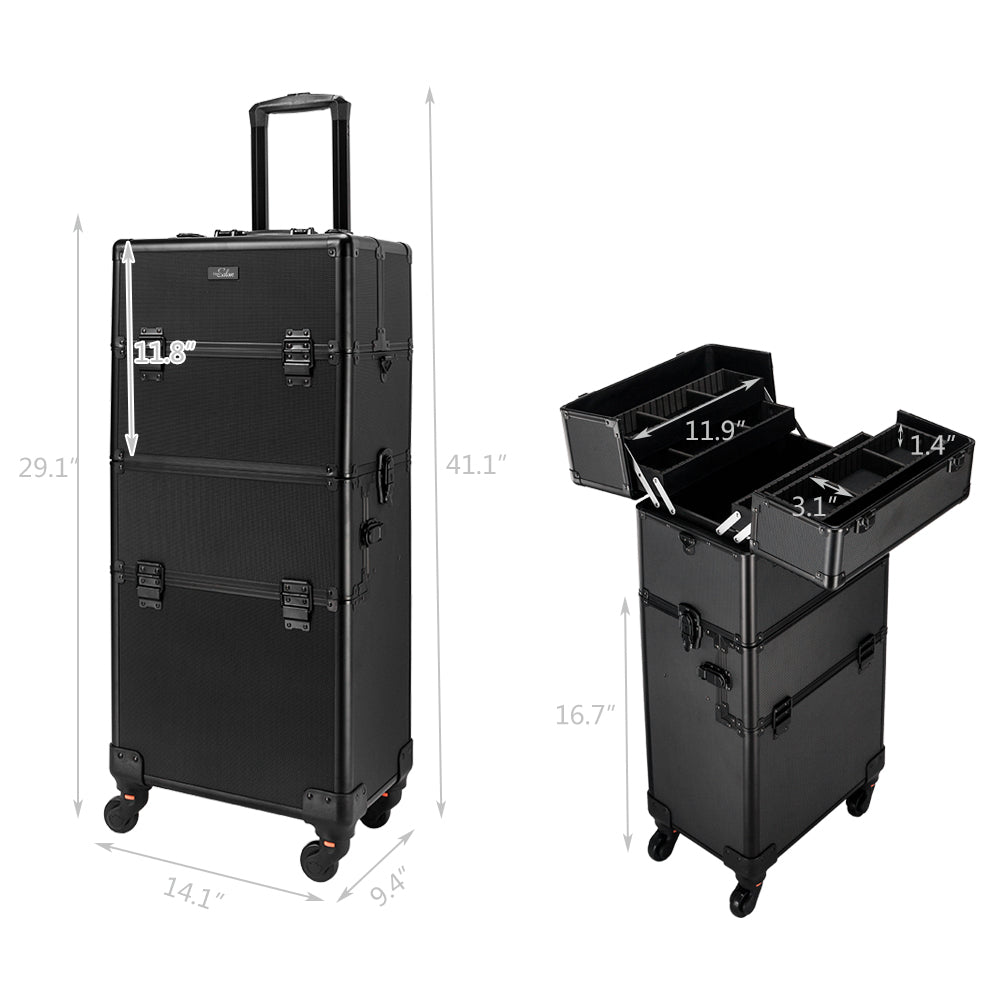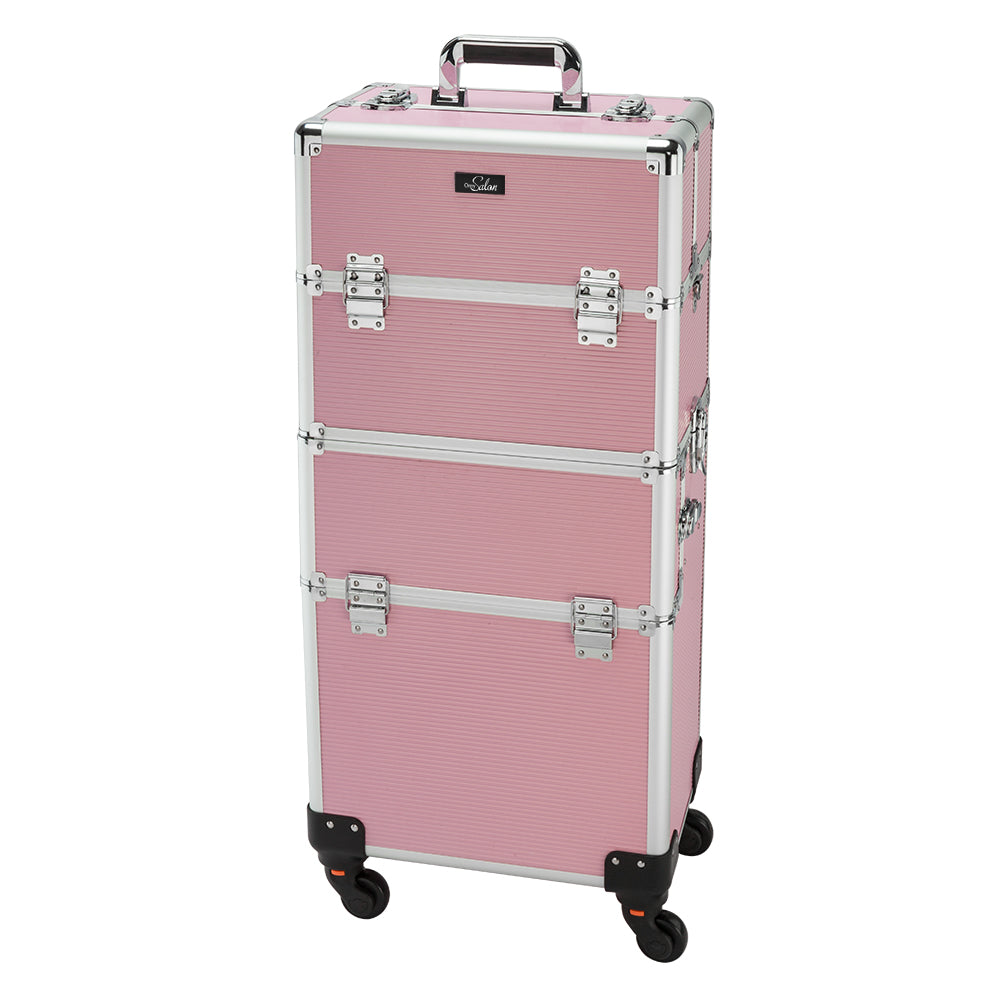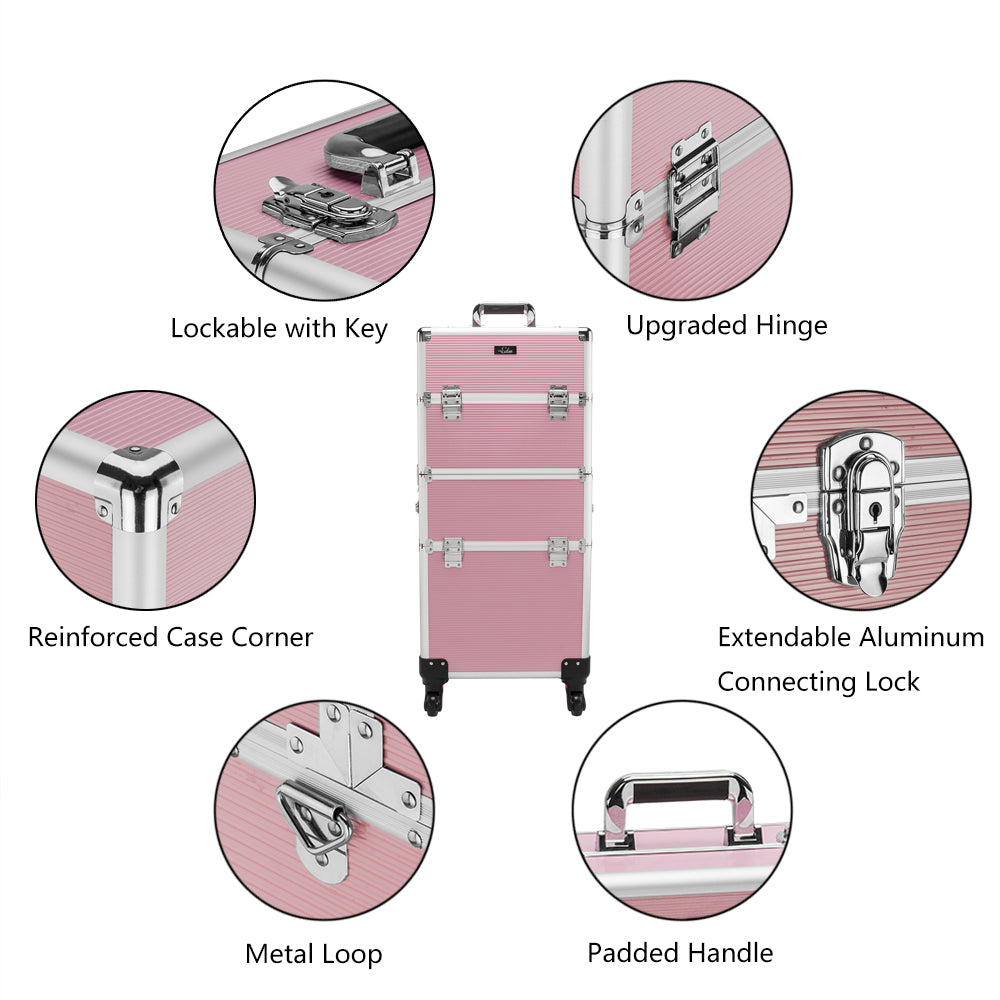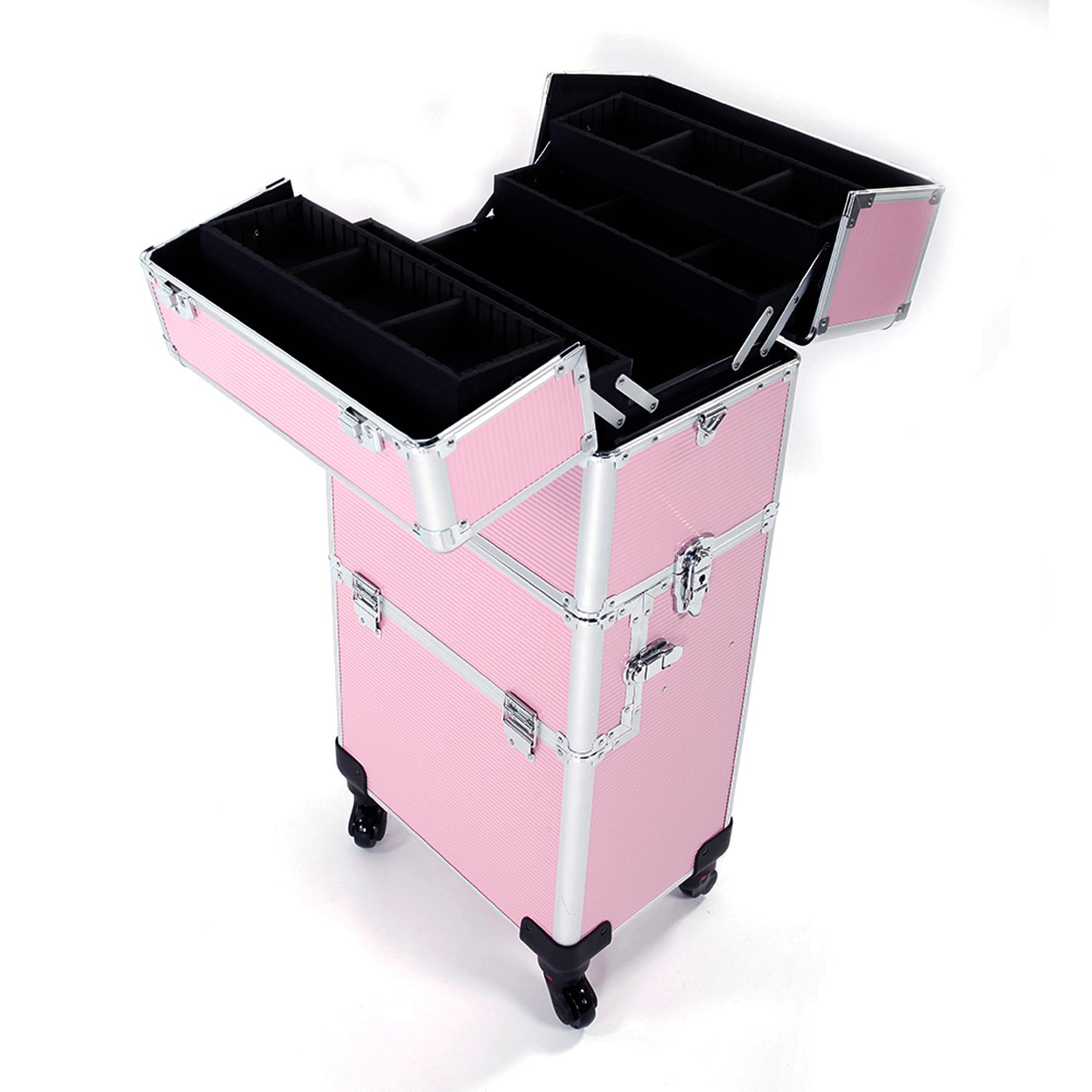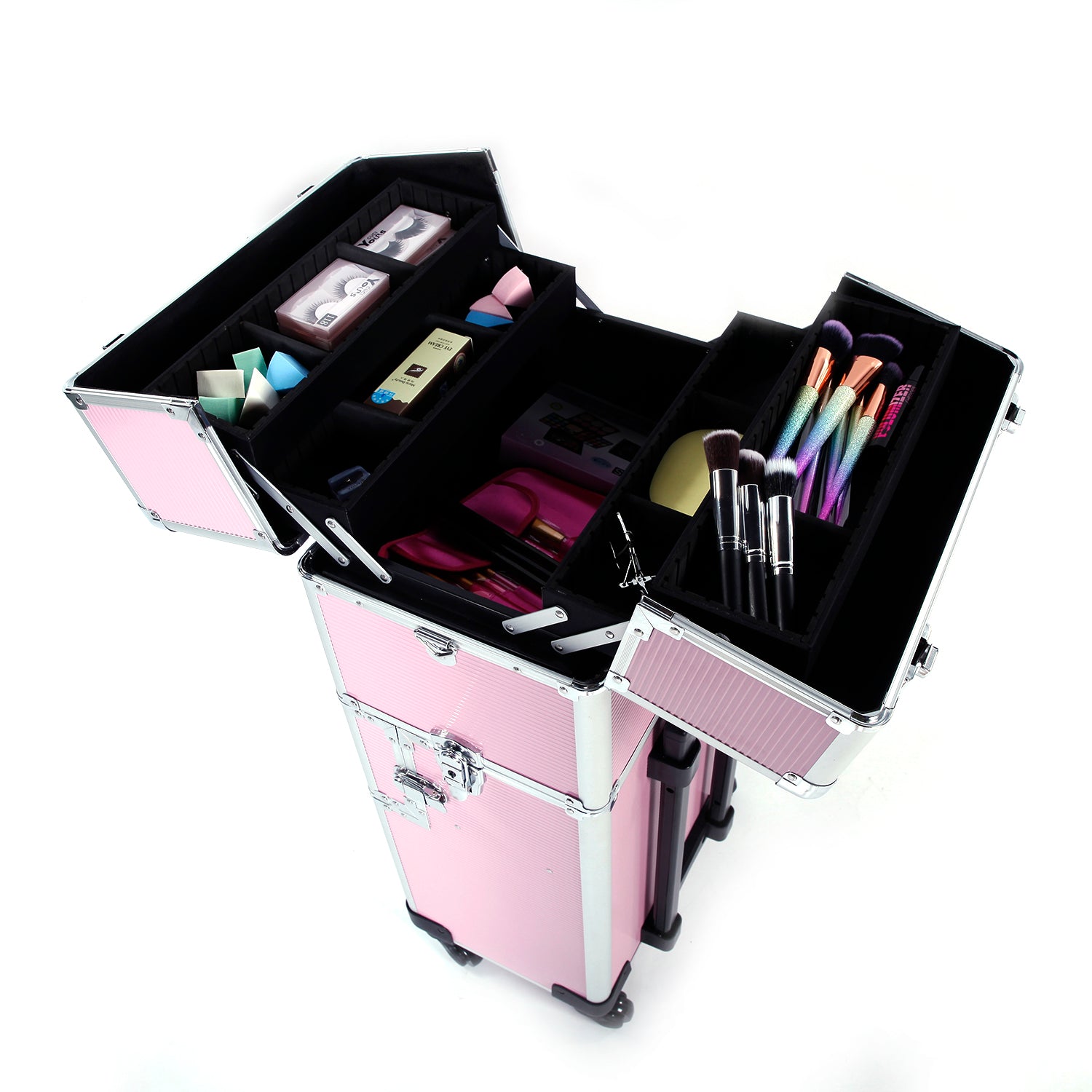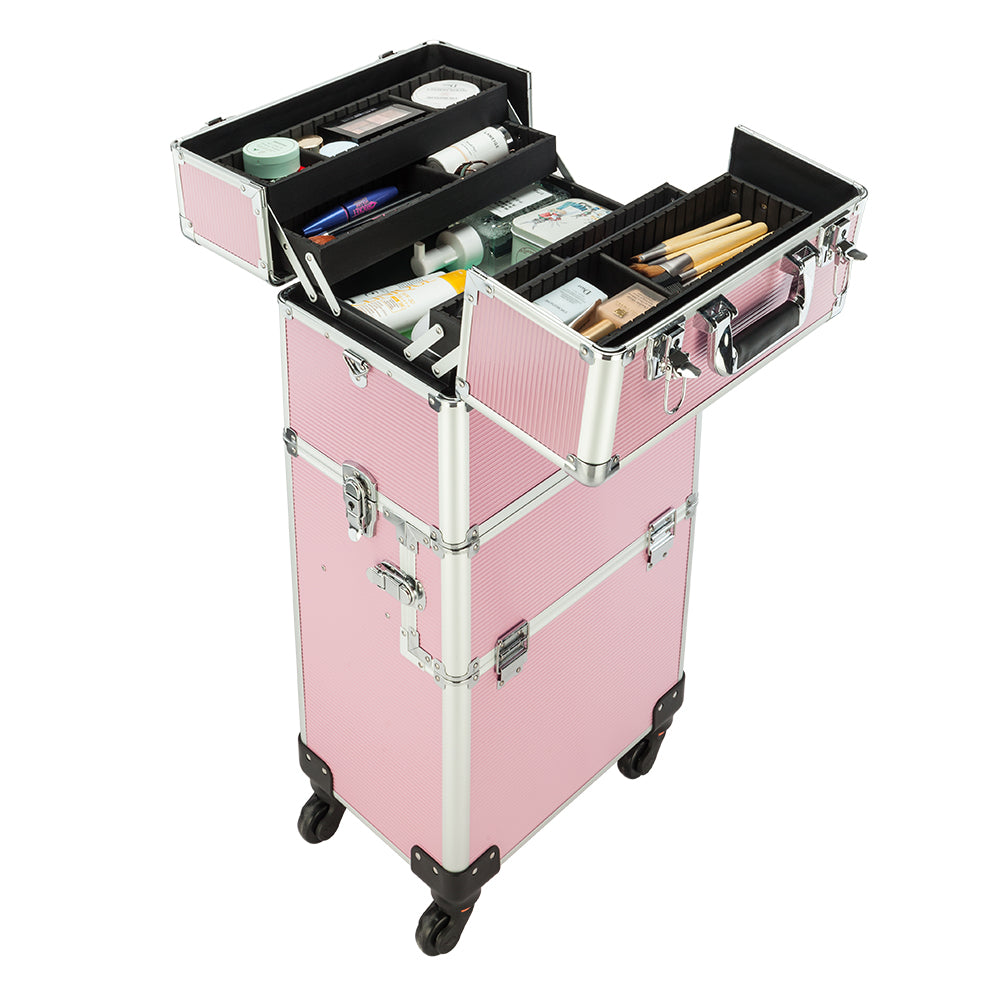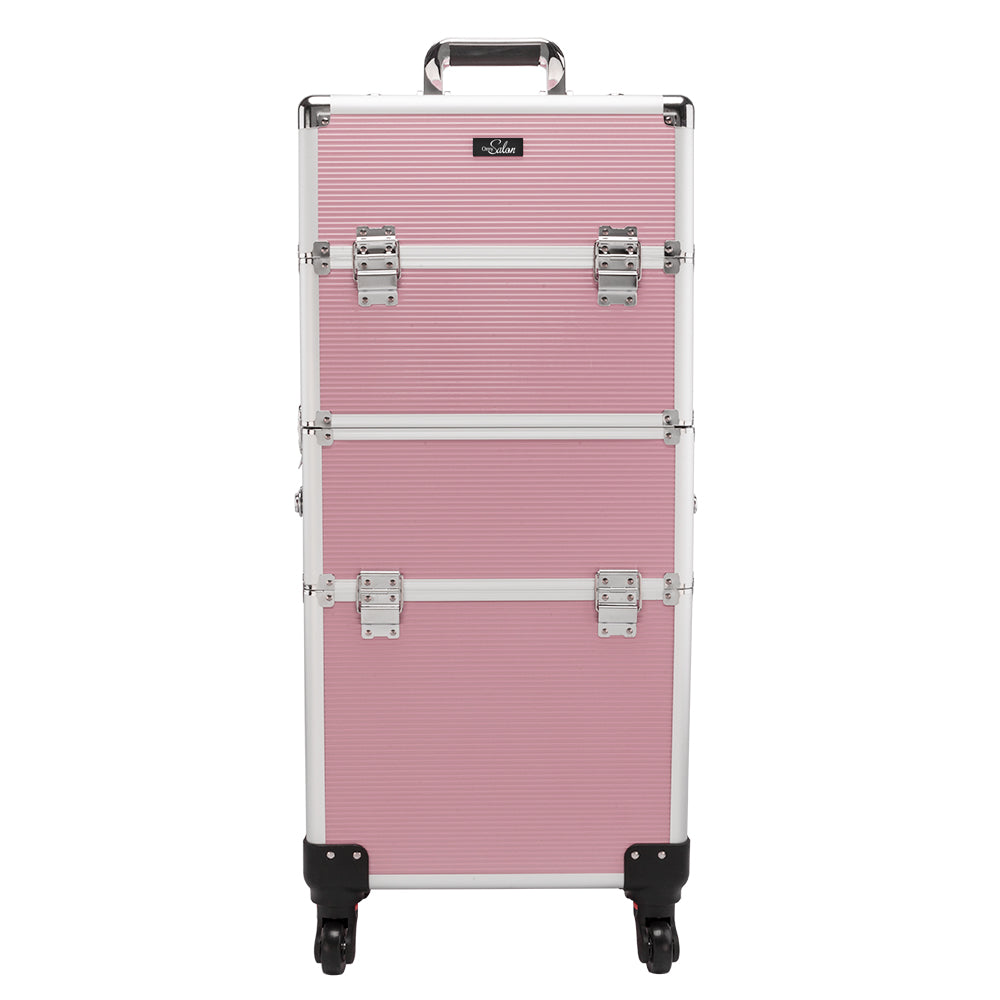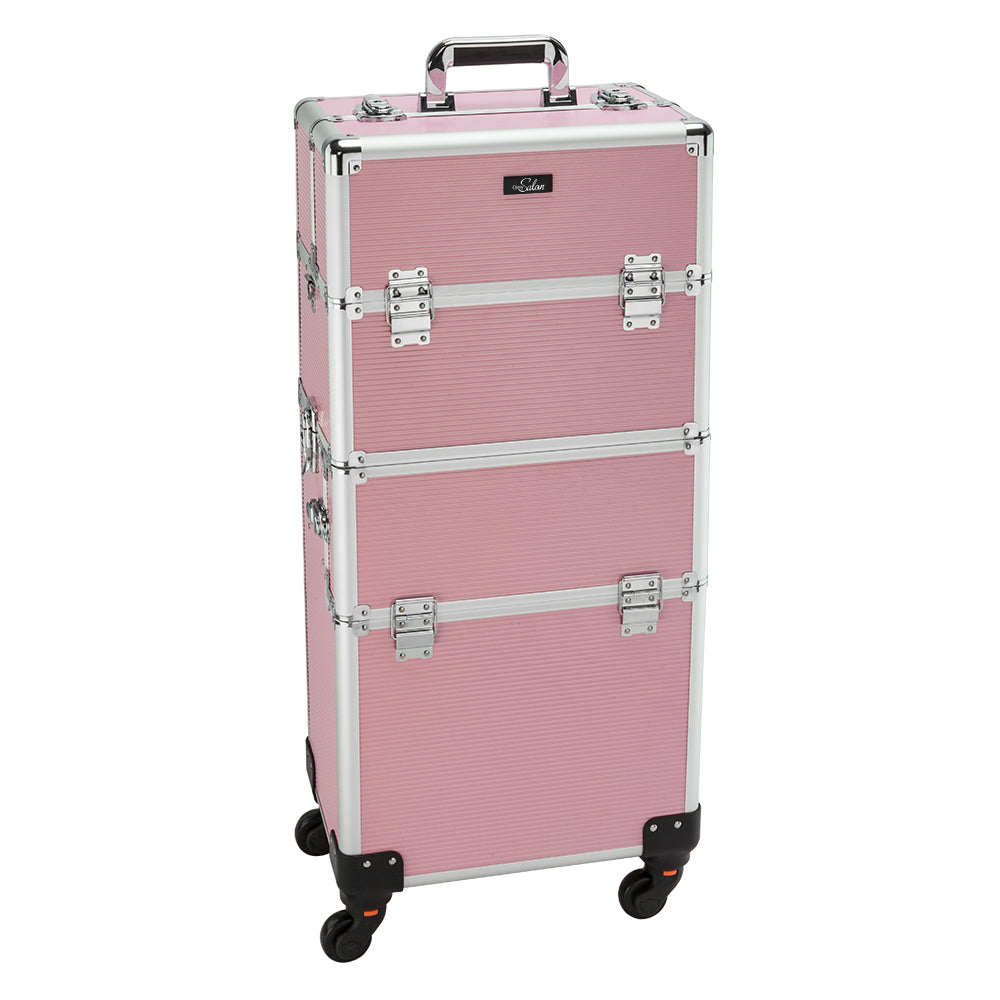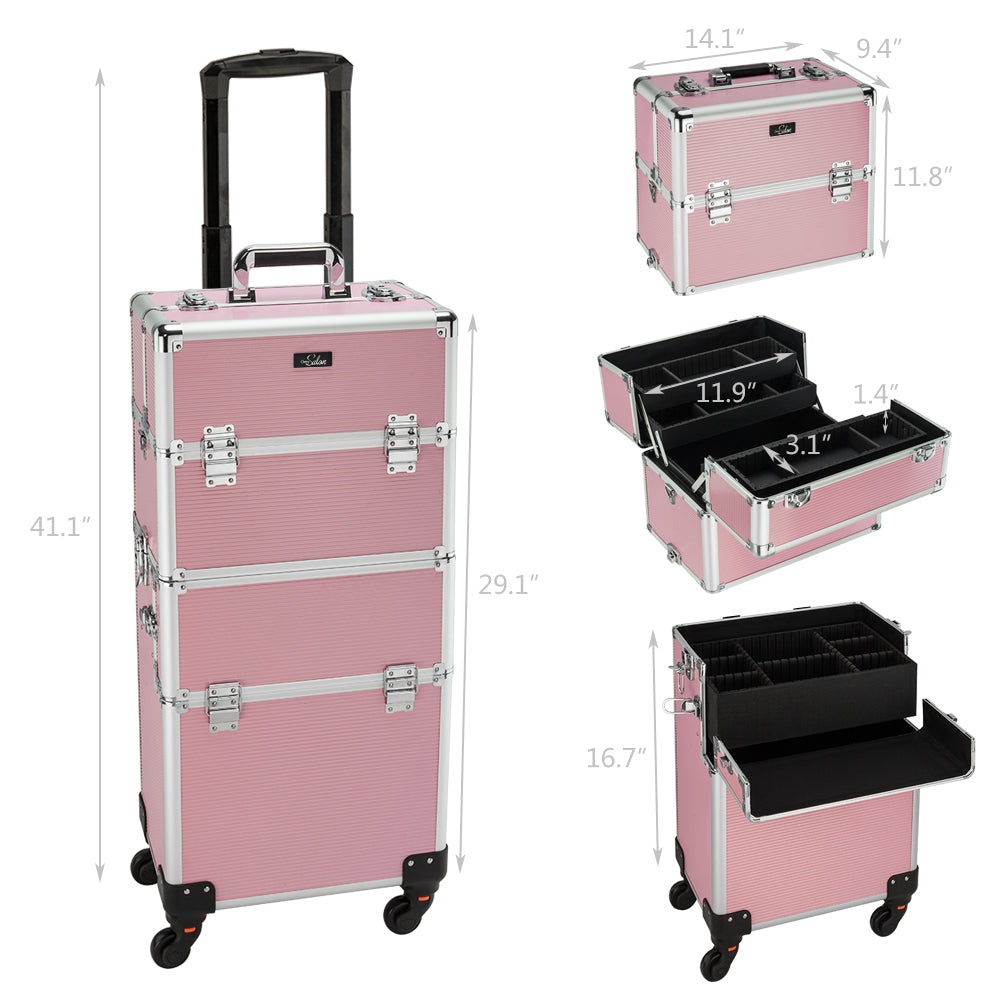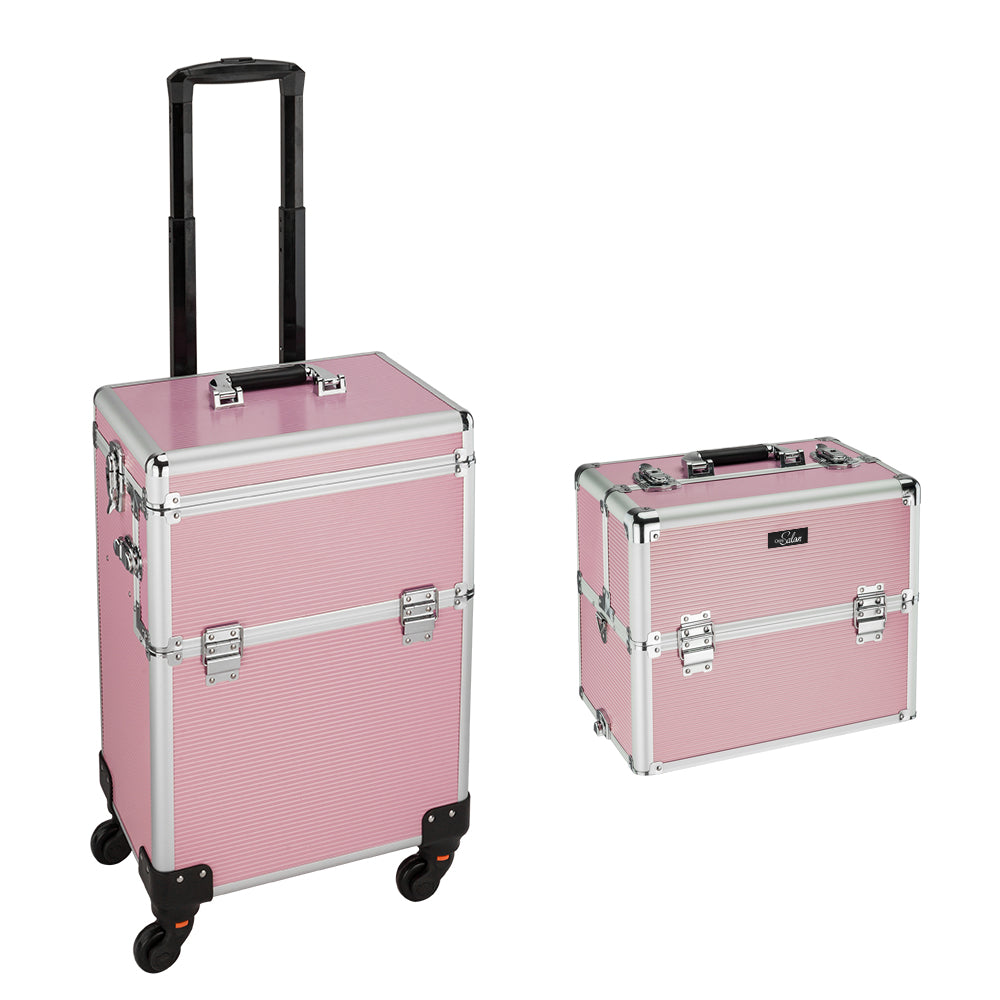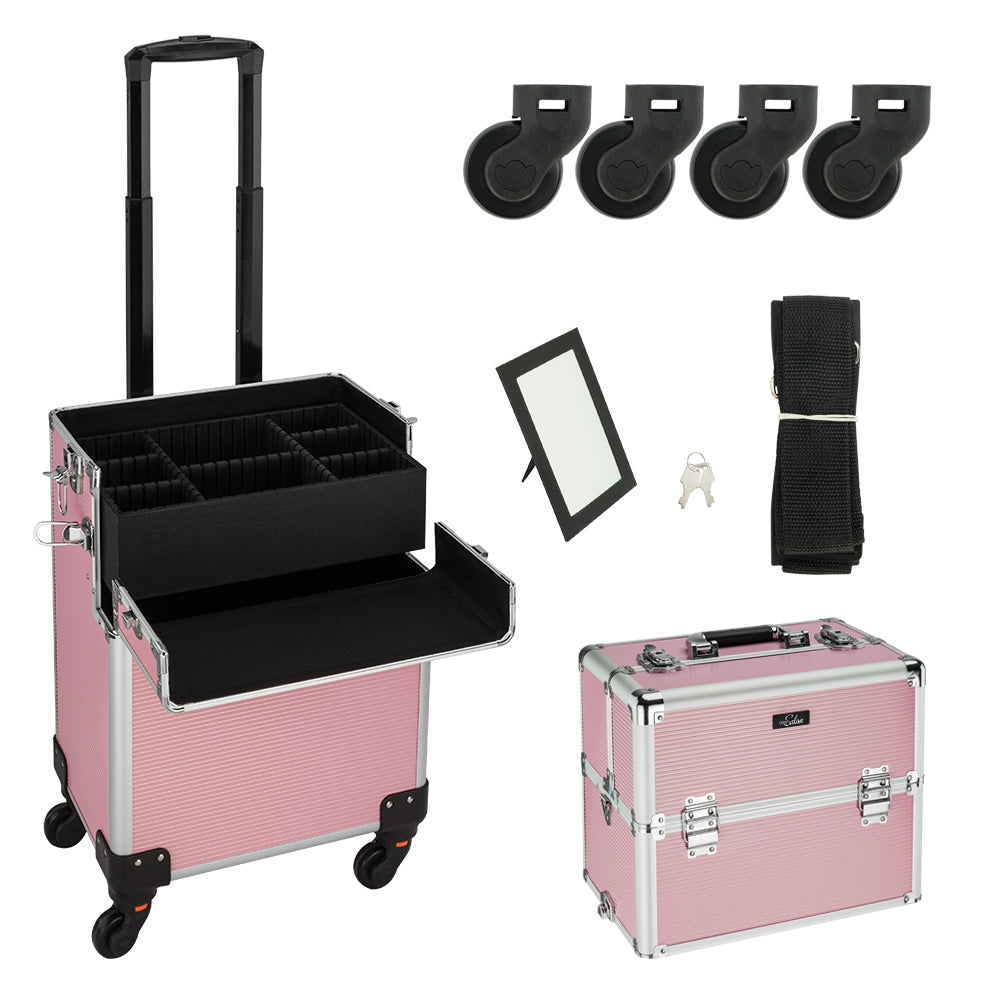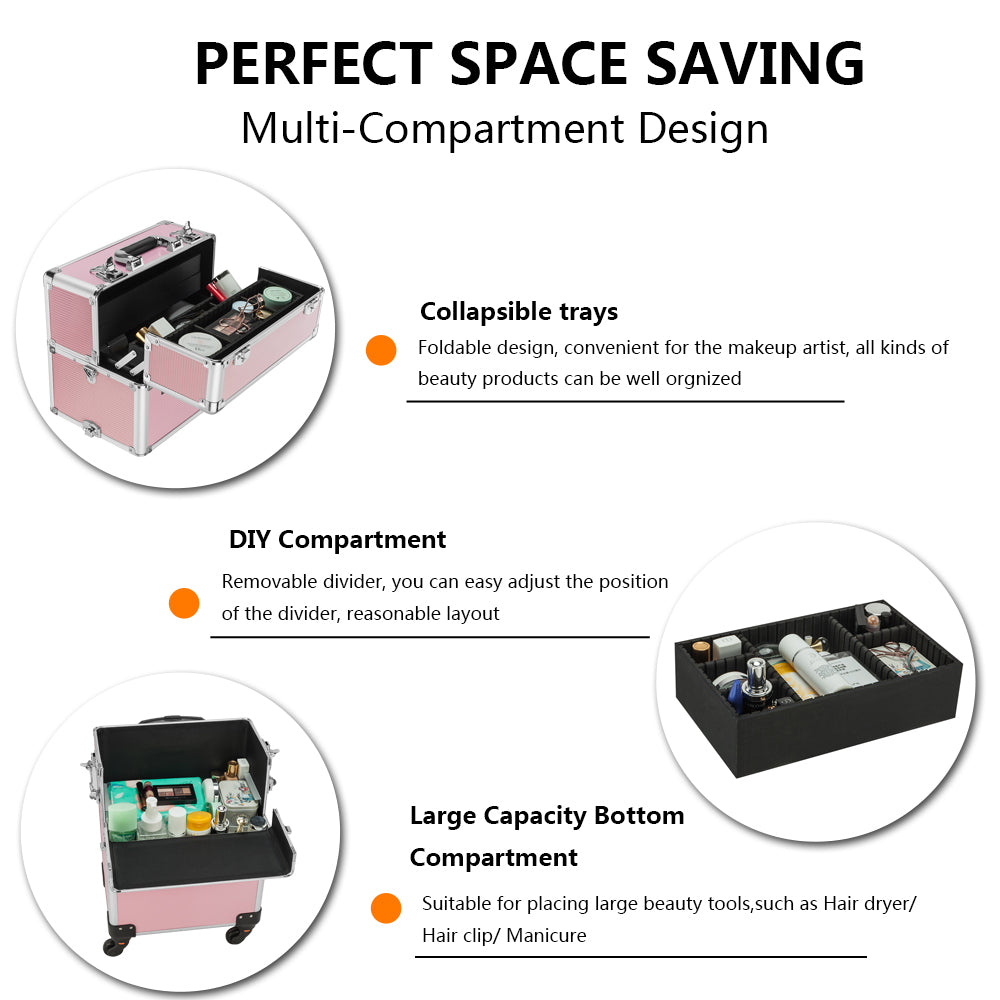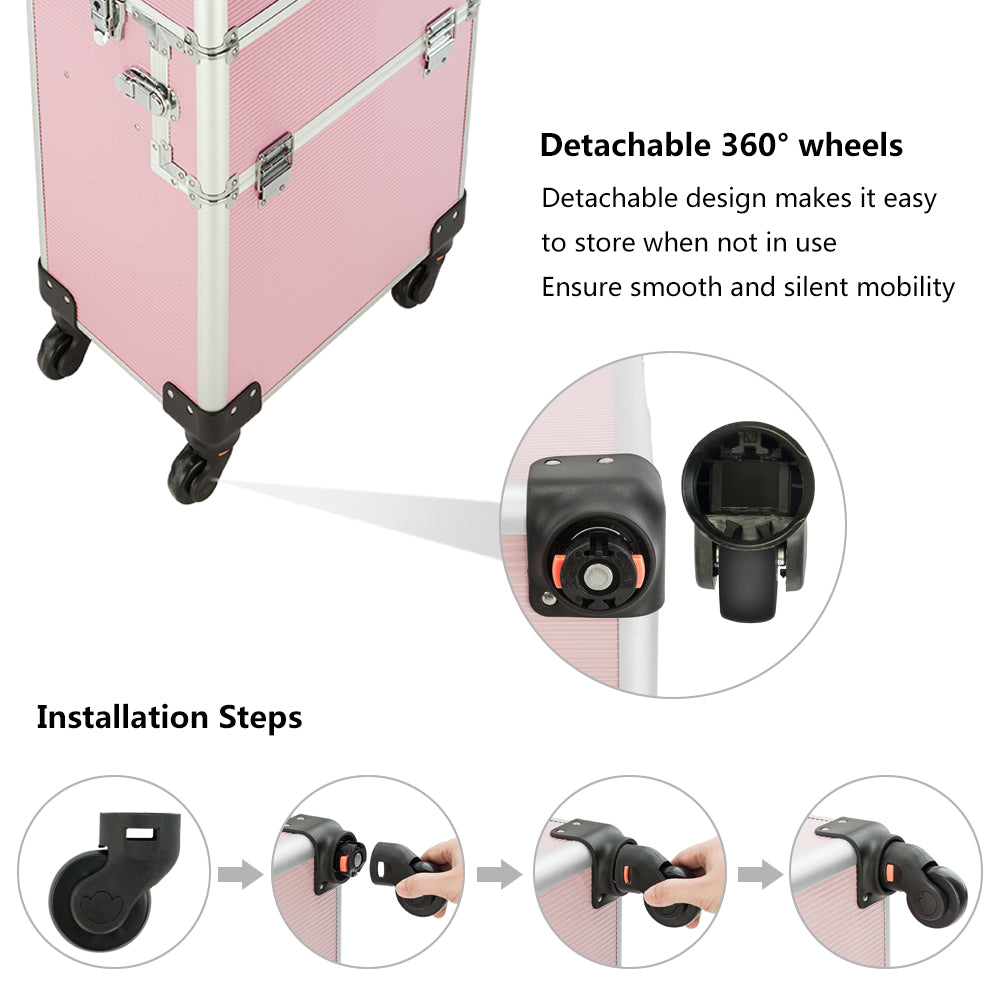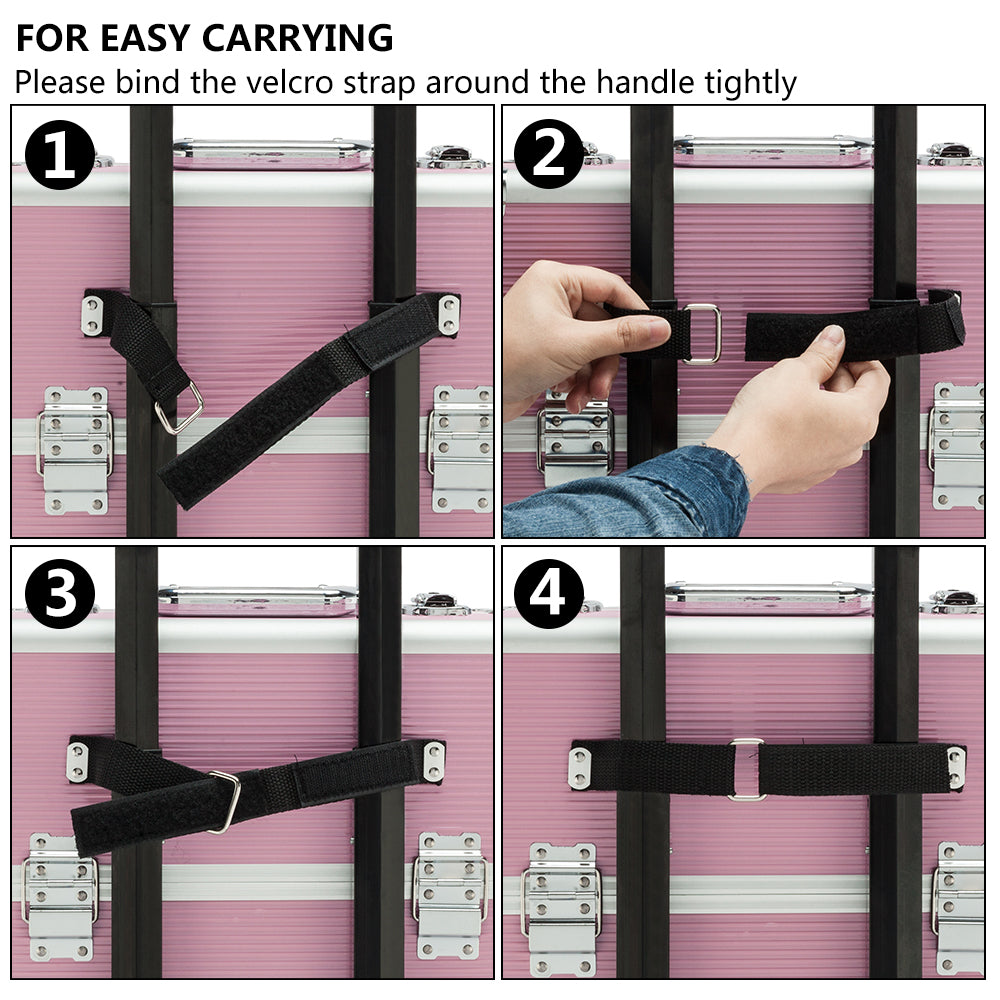 Omysalon MF-MCA201B Aluminum 2-in-1 Makeup Train Case Black
Free Shipping - Usually Arrives in 5-7 Business Days
Introduction:
As a professional makeup artist, I think you can't miss this newest design 2 in 1 Aluminum travel Cosmetic Makeup Case Tattoo Box. This beautiful designed cosmetic case comes with fashionable style, elegant color and easily transportable. It is perfect for beauty professionals, students and hair stylists, and as well as for personal use. Besides, this cosmetic case is made of high quality material, solid and durable in use. So it can be used to hold the make-up tool or the cosmetics, such as cosmetic makeup sponges, powder puff, brush and so on.
Features:
1. DURABLE: High Quality Aluminum Frame and Reinforced Aluminum Corners for Extra Durability. Features a Large Base and Detachable Top Case Compartment. SUITABLE and great gift for make up artist, hair stylist, nail salons or beauty center.
2. ADVANCED: 4pcs removable wheels spinner 360 degree (Easily install or remove the wheels). The handle ribbon is on the top part, pls make it around the handle tightly before travel.
3. SPECIAL PARTS: with bottom case lid; Shoulder Strap for Travel or Outdoor Use. A Mirror for Easily Work, 4 lockable keys to protect your privacy.
4. LARGE CASE SIZE:14.2"L X 9.6"W X 29"H,41.5"H w/Handle, Store all your beauty make up storage cosmetics of various like nail polishes, brushes, eye shadow and other accessories.
5. SMART DESIGN: 2 in 1 cosmetic trolley-upper top and big bottom case, Eva Insulate Lined to Keep Cool, Nylon Lined Interior to Protect Cosmetic and Easy to Clean.
What You Get:
1 x 2 in 1 Aluminum Cosmetic Makeup Case
4 x Keys
4 x Casters
1 x Strap
1 x Mirror
1 x Cover
1. Overall Cosmetic case Organizer size: (14.17 x 9.65 x 29.13)" / (36 x 24.5 x 74)cm (L x W x H)
2. Overall Trolley Makeup Case with Handle and wheel size: (14.17 x 9.65 x 41.73)" / (36 x 24.5 x 106)cm (L x W x H)
3. Top Section: (14.17 x 9.65 x 11.81)" / (36 x 24.5 x 30)cm (L x W x H)
4. Bottom Section: (14.17 x 9.65 x 17.13)" / (36 x 24.5 x 43.5)cm (L x W x H)
5. Color: Black
6. Weight: 298 oz / 8450g
Wow!
Totally exceeded my expectations!! Love it so much I'm also going to give one as a gift!
Great product
I love this. It¡¯s so convenient. I was able to fit all of my nail tech supplies in it. The organizer is removable. I love that the top half and bottom half can be used separately. It came with a mirror and 3 sets of keys which work for all of the locks. Packaged really well
I love it! I'm a hairstylist and I work at ...
I love it! I'm a hairstylist and I work at a salon and also freelance so this is perfect for me, I use the bottom only to go to work at the salon and for big jobs on the side I use both and I leave the top attached and open it and I use it like a tall tray that I could move around and easily reach over when I'm working on updos, makes it easier and more organized to reach over for pins. I love how professional it looks and the price is great.
A must have for any girl on the go!
My job requires a lot of traveling. I'm a road warrior, and I just can't pack light. I am always looking for things to keep me moving and organized, and was looking for something to keep all my hair and makeup. This is perfect, and I am loving it. I filled the removable top tray from the bottom piece with all my sink toiletries, so each night when I get to my hotel room, I put it on the sink, and in the morning, pop back into my case and I'm on the road again. Very happy with this set!
They have excellent customer service
I love it due to the first one that I didn¡¯t receive they sent me out a second one with no problem I love it it¡¯s beautiful you got keys and lock I love it I will order another one and I definitely recommend this