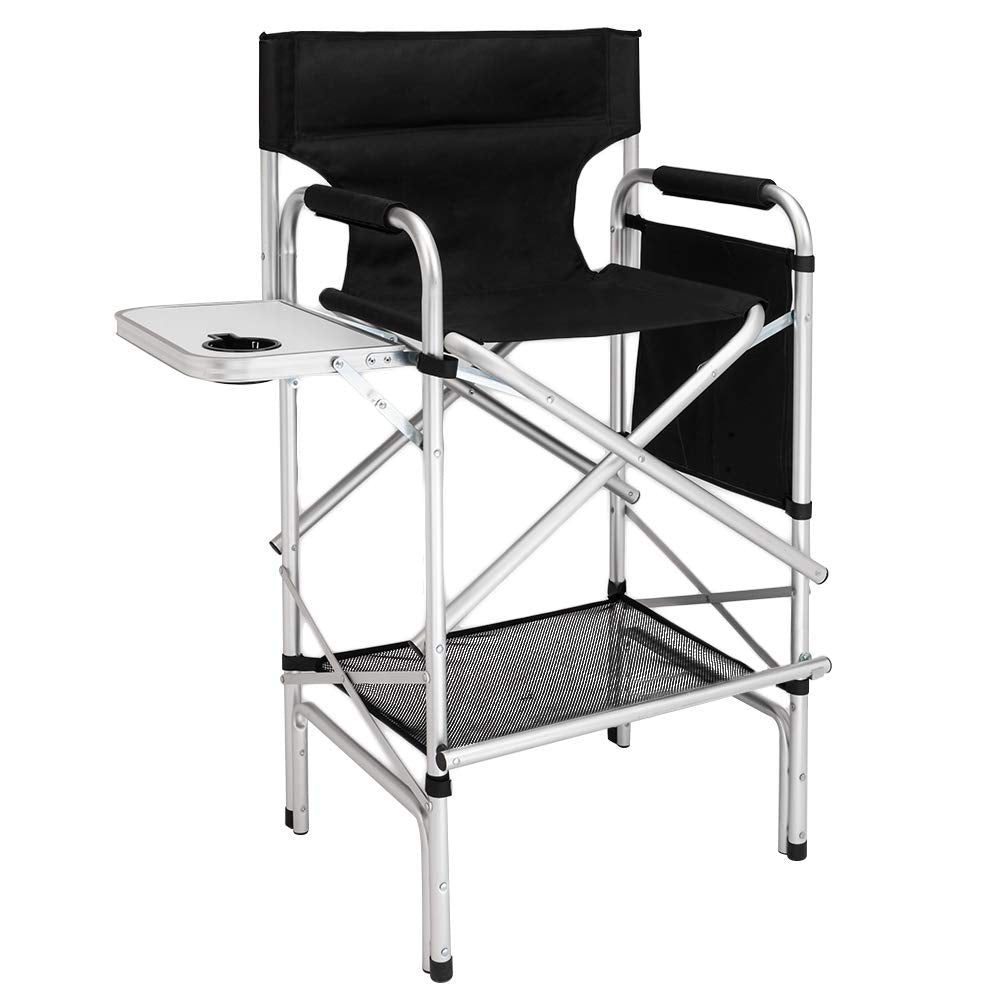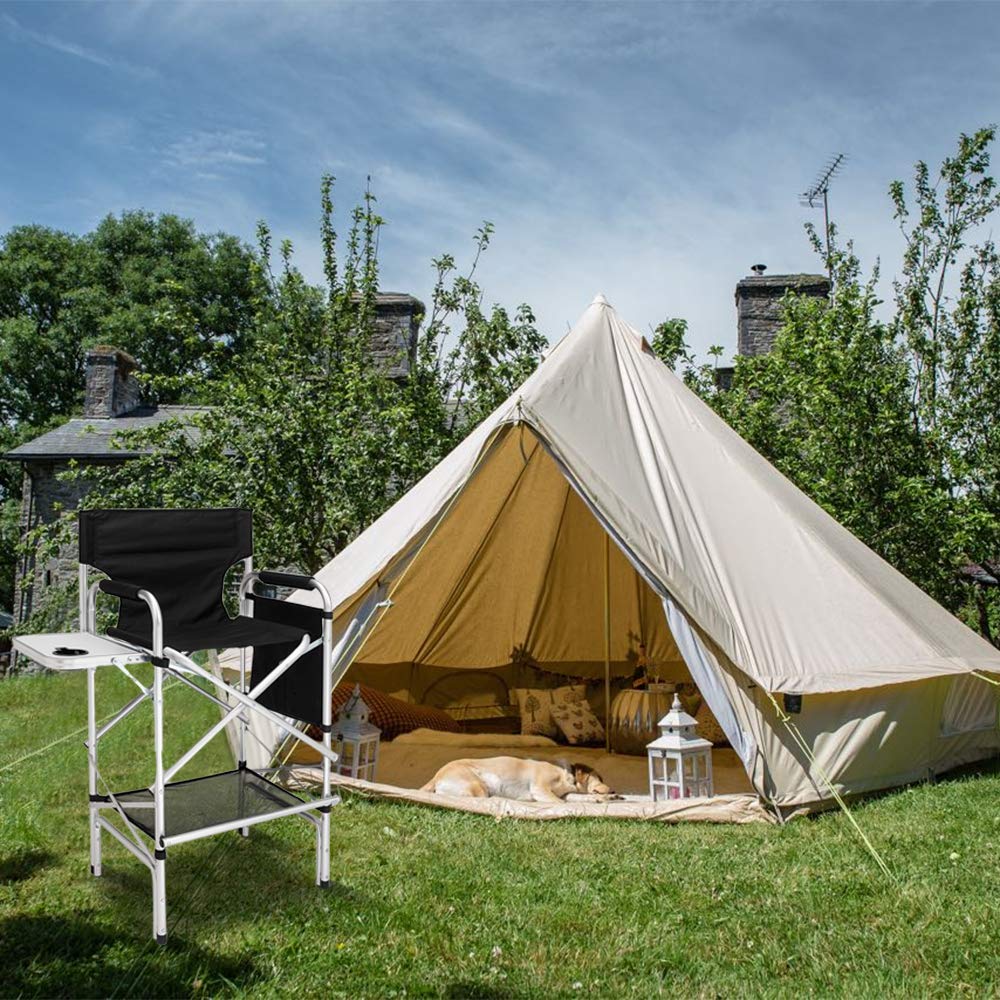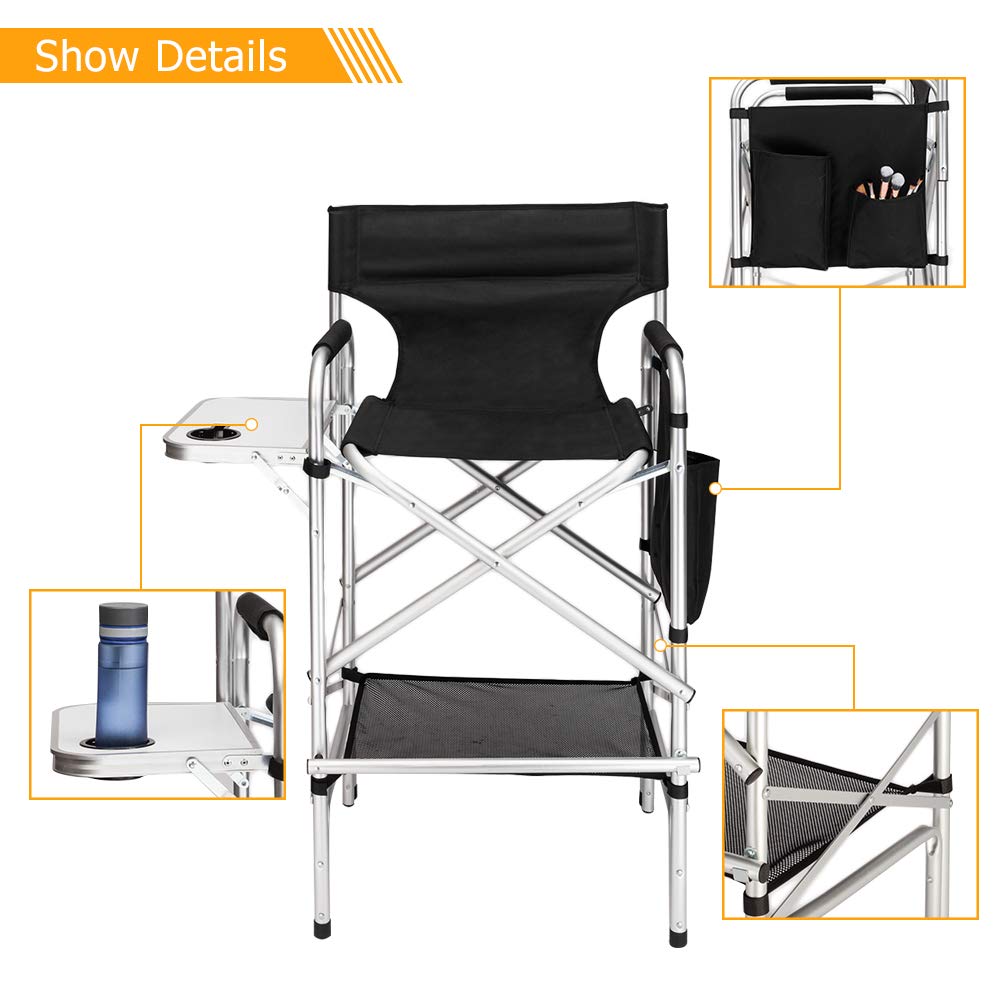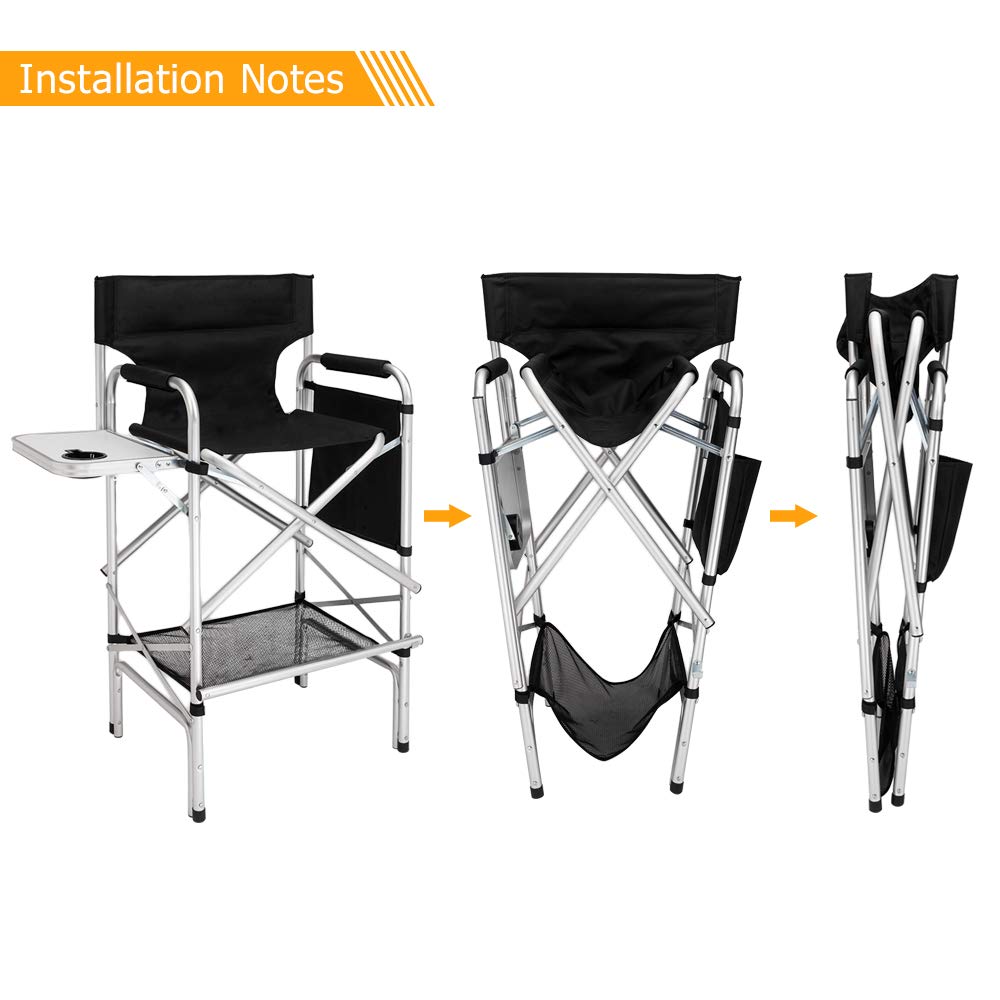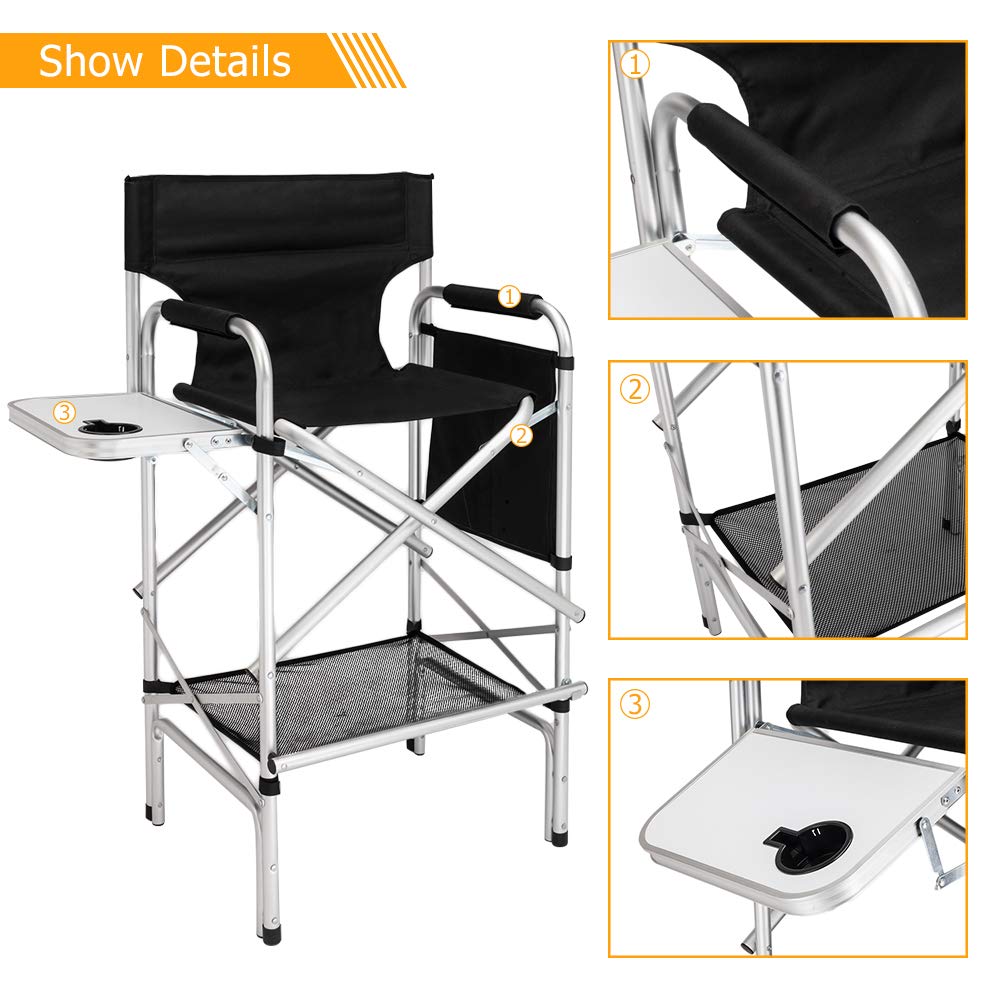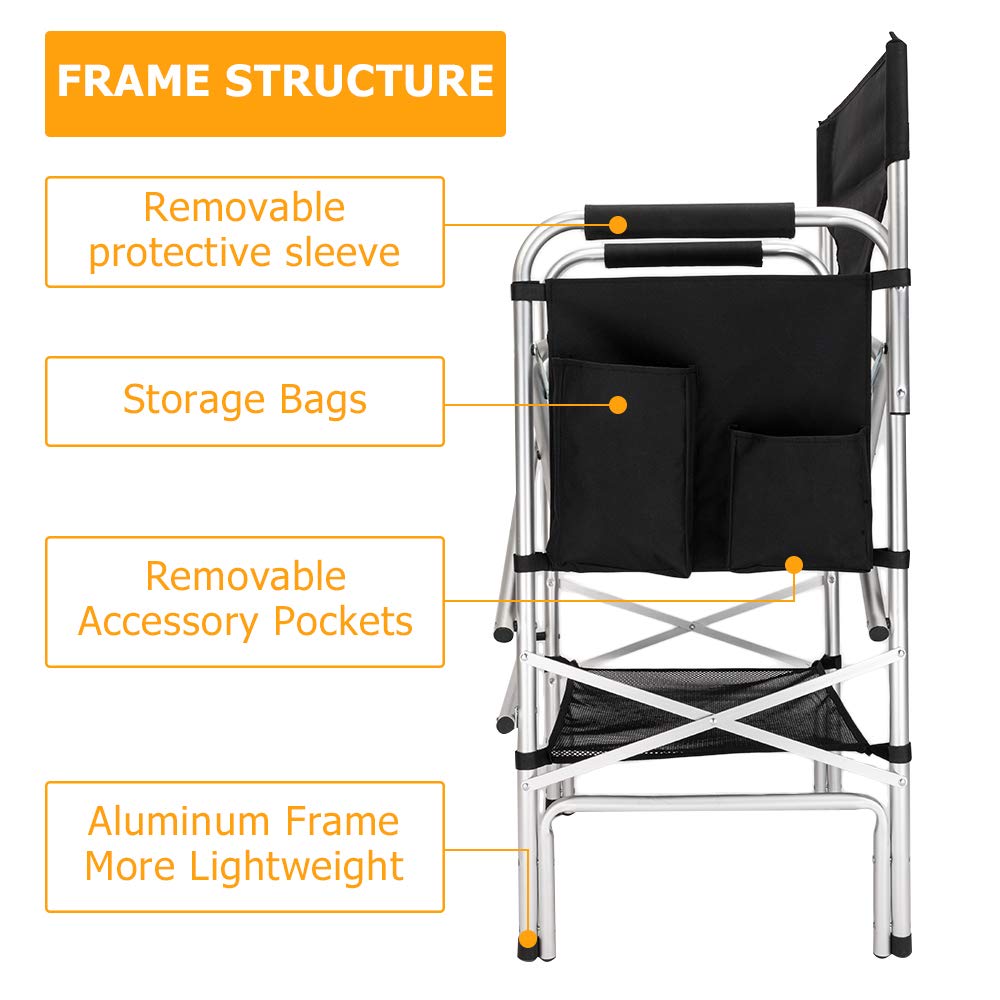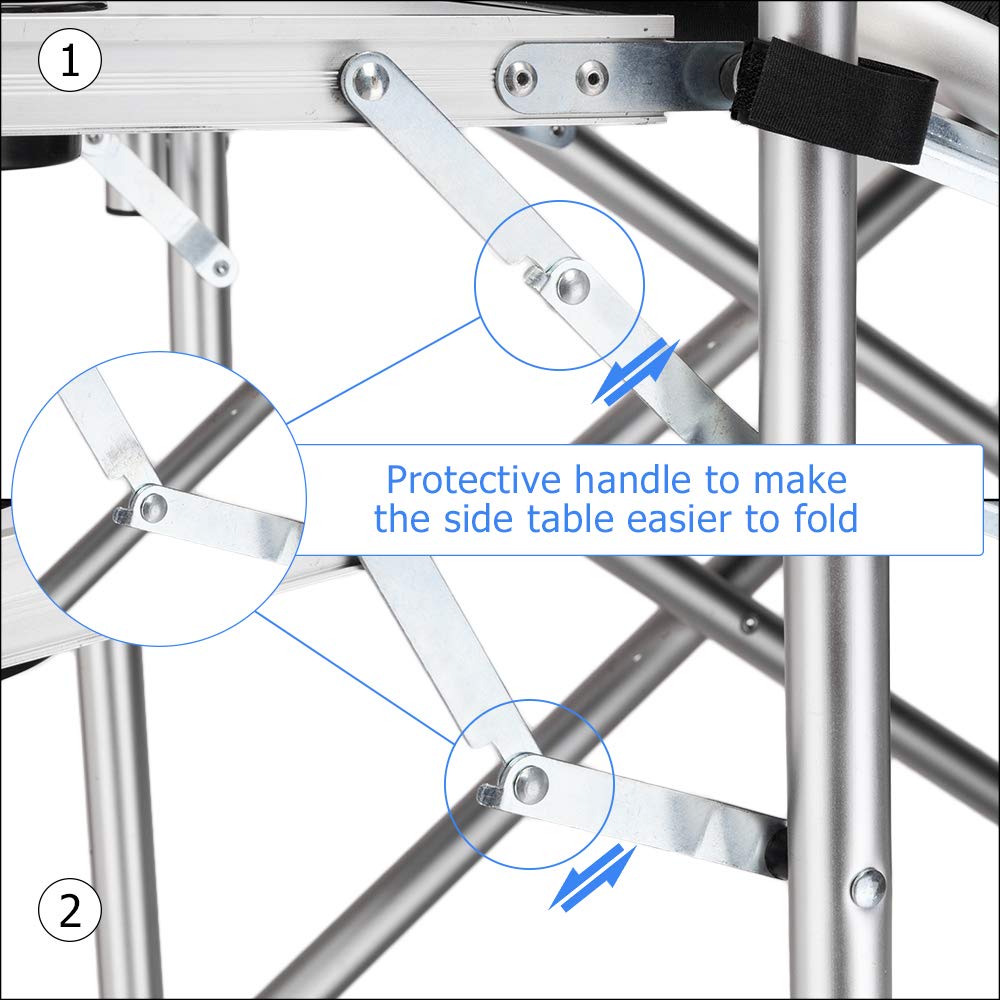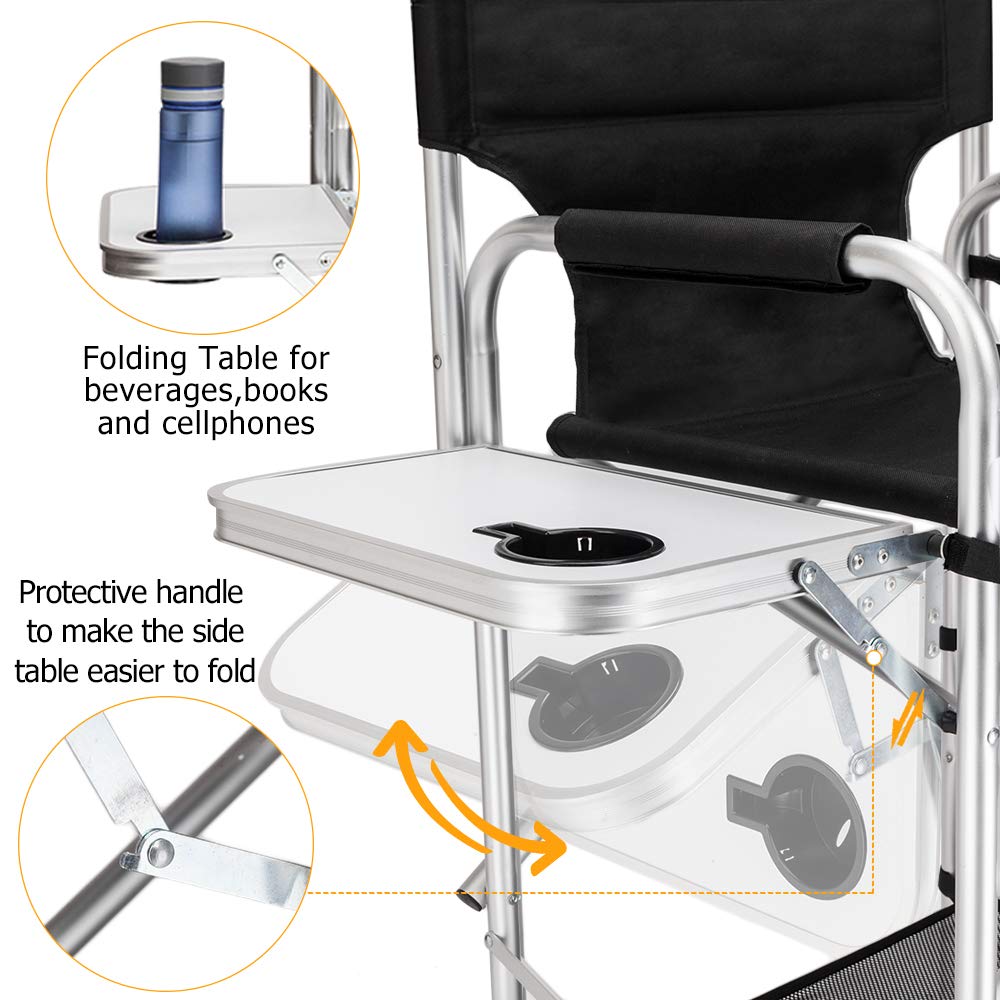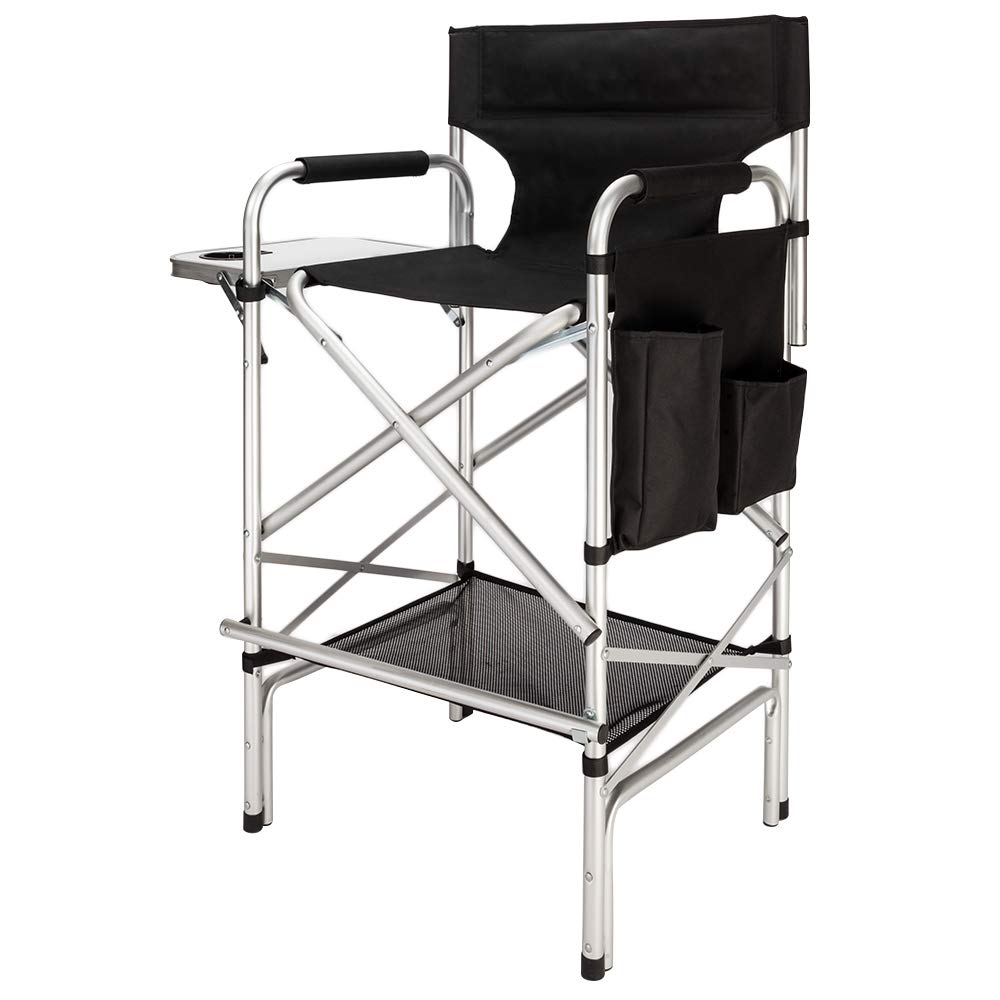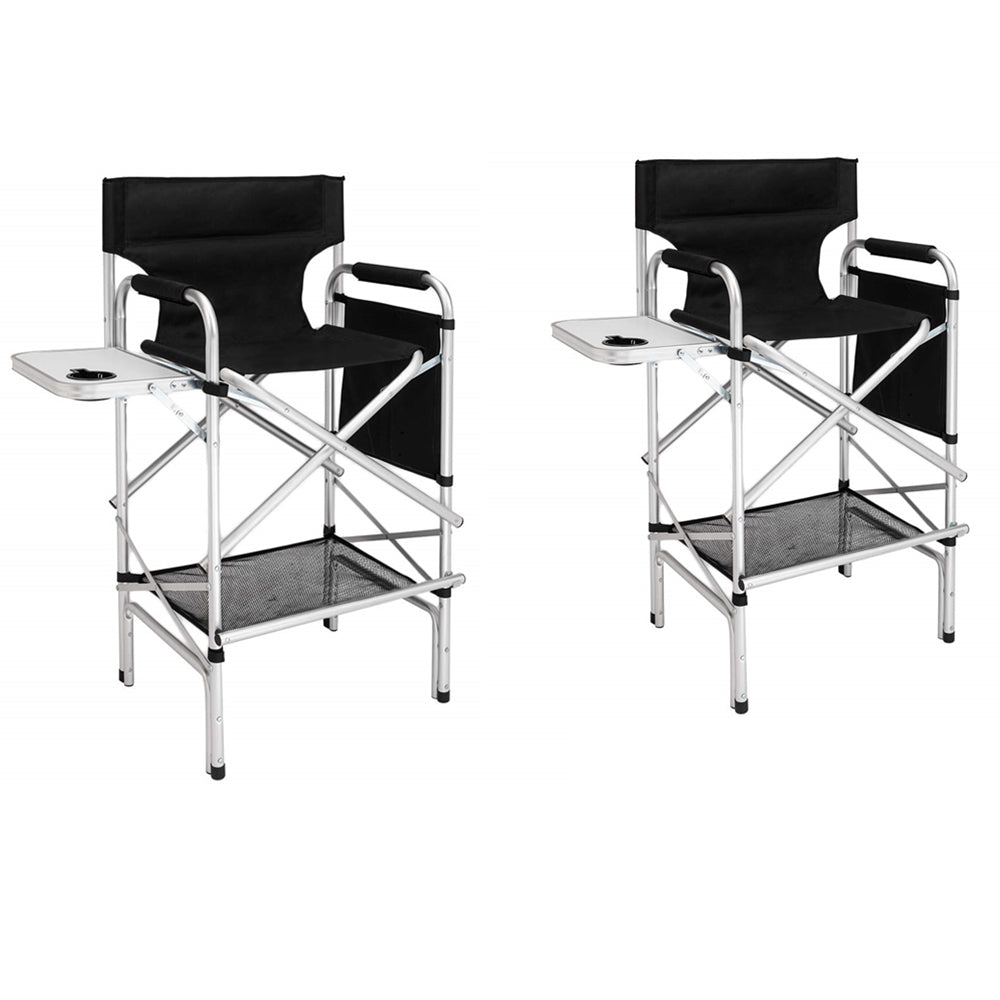 Omysalon 31in Tall Directors Chair Portable Foldable Makeup Artist Chair with Side Table Storage Bag Black
Free Shipping - Usually Arrives in 5-7 Business Days
Introduction:
The director chair is designed with 600D x 300D oxford fabric with a foldable footrest to keep your feet comfortably secure on the chair. You can also have a bird's eye view with the help of 31 inch seat height. The folding side table with a cup holder and storage bag are perfect for drinks, snacks and some accessories. With a frame made of aluminum, the chair can hold up to 300 pounds. 
Features:
1. Folding table for beverages, books and cellphones

2. Protective handle to make the side table easier to fold

3. Made from quality oxford fabric 600D x 600D for long fasting use

4. Holds the weight capacity up to 300lbs

5. Aluminum frame more lightweight
What You Get:
1 x Makeup Chair
1. Brand: Omysalon
2.Material: aluminum metal frame, 600 x 600D oxford fabric
3.Color: silver aluminum frame, and black oxford
4.Tube shape: round tube
5.Metal frame surface treatment process: silver-white oxidation
6.Weight capacity: ≥300lbs
7.Unfolding dimensions: (23.6 x 19.2 x 45.6)" / (59.5 x 48.8 x 115.8)cm (W x D x H)
8.Folding dimensions: (22 x 45.6 x7.7 )" / (55.7 x 115.8 x 19.5)cm (W x H x D)
9.Seat dimensions: (19.6 x 14.9)" / (49.8 x 37.9)cm (W x D)
10.Distance between armrests: 23.6" / 60cm
11.Side table material: MDF board
12.Side table dimensions: (15.9 x 10)" / (40.4 x 25.4)cm (L x W)
13.Height of seat from the ground:30" / 76.5cm
14.Height of side table from the ground: 31.1" / 79cm
15.Height of footrest from the ground: 12.2" / 31cm
16.Net weight: 11.66lbs / 5.29kg
Love them. Gave as a gift. Unfortunately, the piece that the footbar rests on is missing . Please supply it and this turns to 5 stars.
Our customer service will contact you via email as soon as possible to solve your problem. Please check your email.
This was a great chair for face painting. Perfect for the kids and it was just perfect!!
Fantastic chair
Just received this today and it is fantastic. I do large outdoor art shows and have been looking for a tall, sturdy, comfortable chair. This fit the bill. It arrived fully assembled and folded into a carrying case. It was easy to set up, easy to get into, and easy to fold up
again. The chair seems to have heavy duty framing and fabric. It cost about 30% less than the chair used by a lot of my friends but seems to be equal in quality. So glad I found Omysalon!
Great chairs
We bought these four boat and on the pier. Needed chairs high enough to see over the sea wall but light enough put off and on the boat easily. These are perfect!
Pretty decent chair
I love this chair! The only thing is I have to wear my platform crocs to work with certain clients. Im 5?"and I'm unable to adjust the height of the chair. Other than that its sturdy, lightweight, and pretty comfortable!