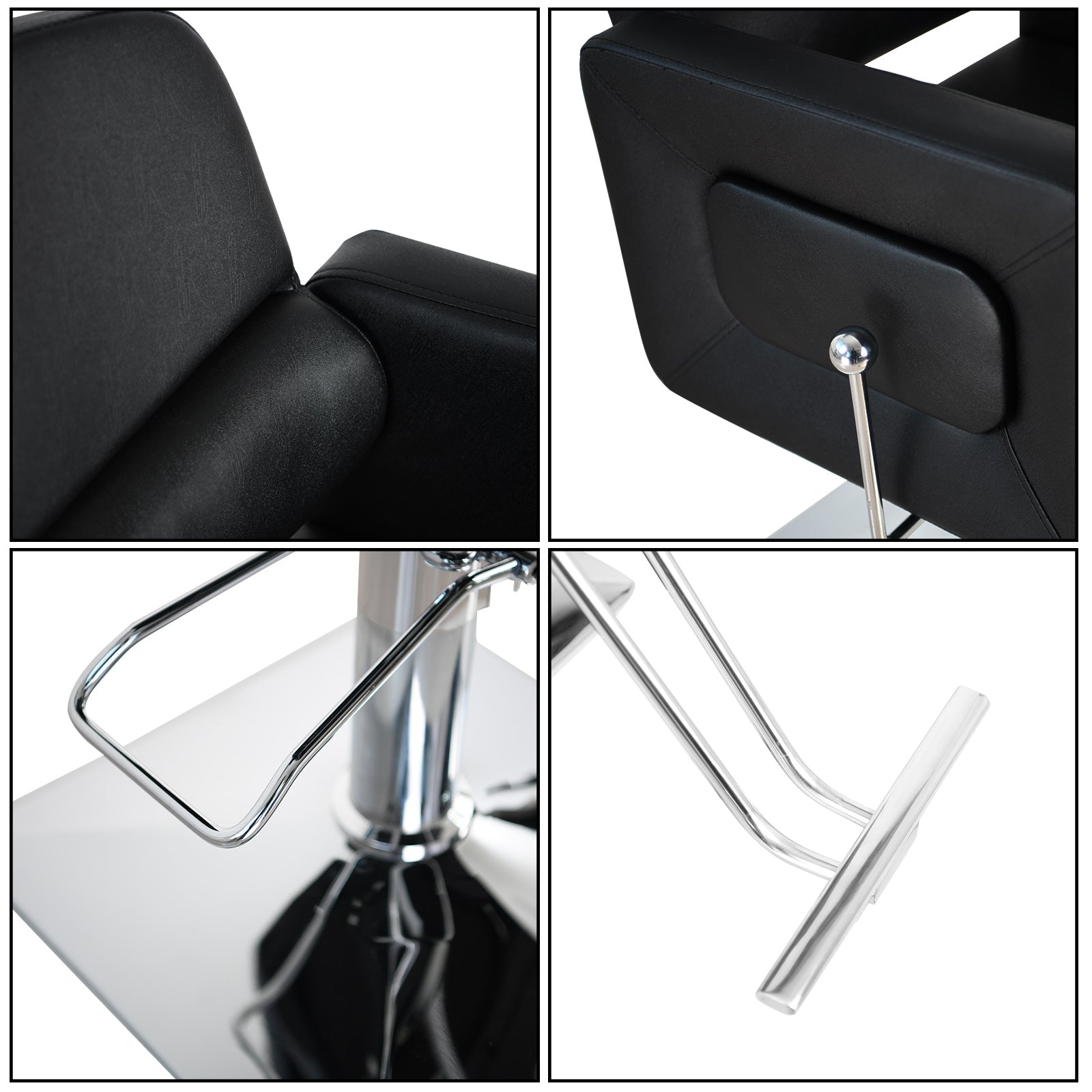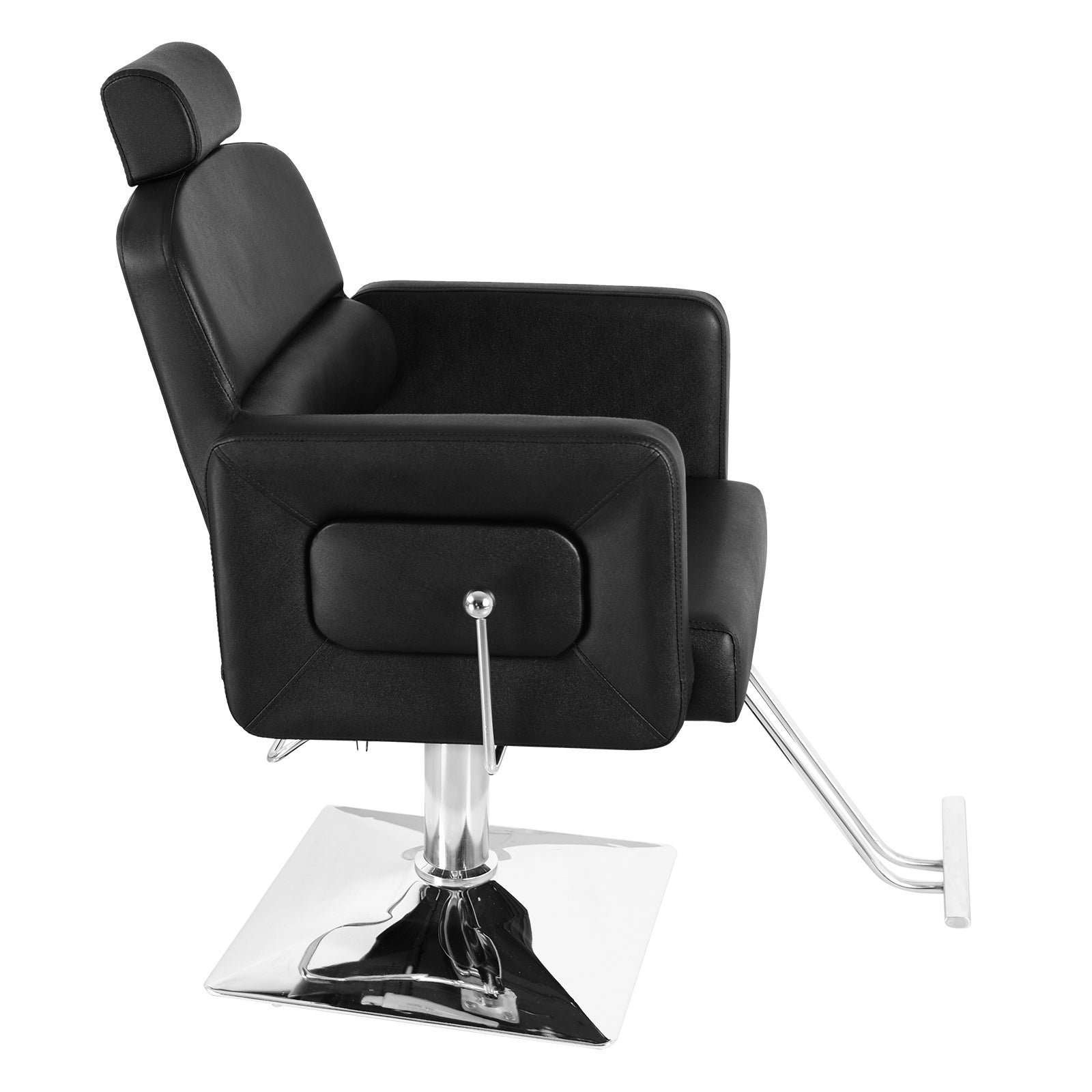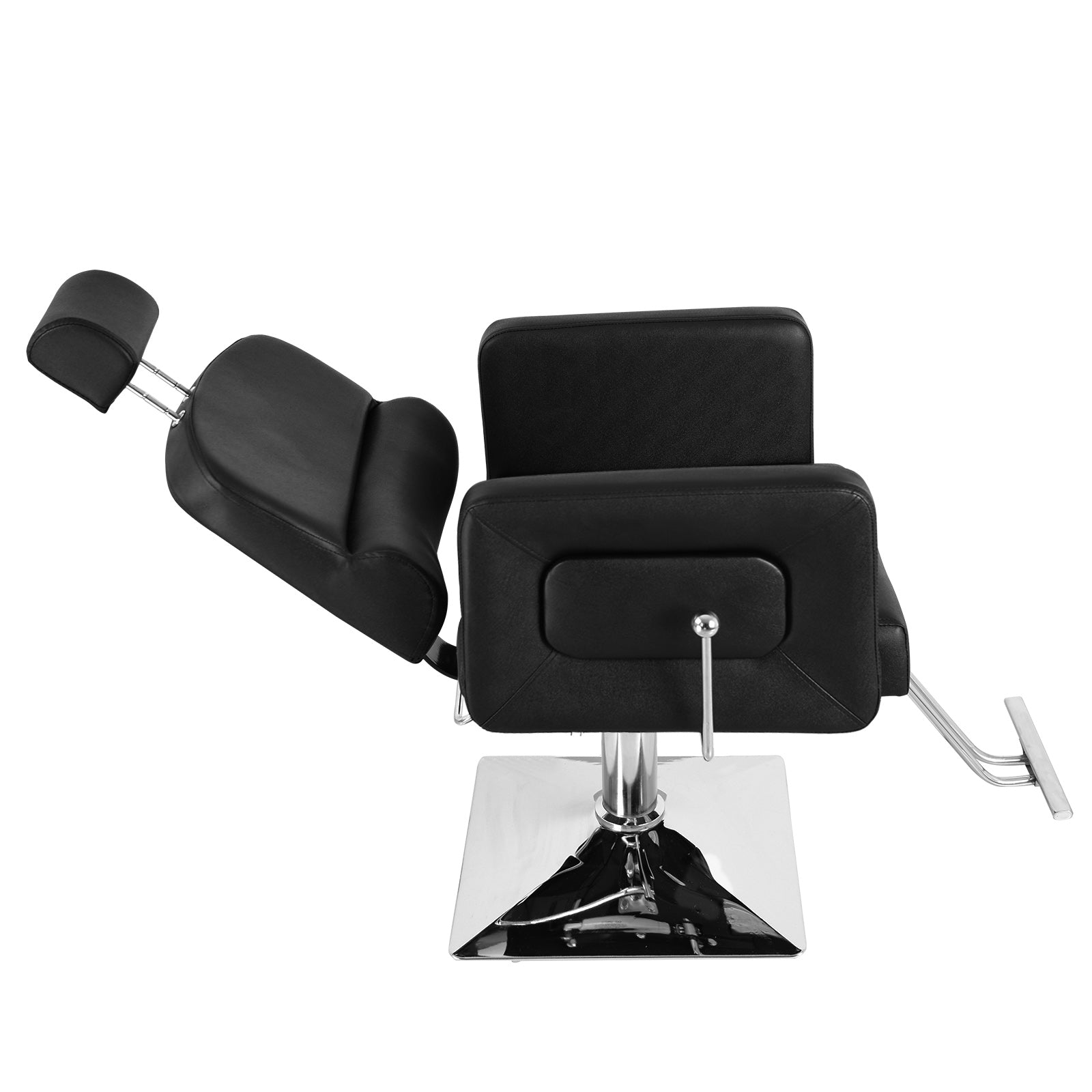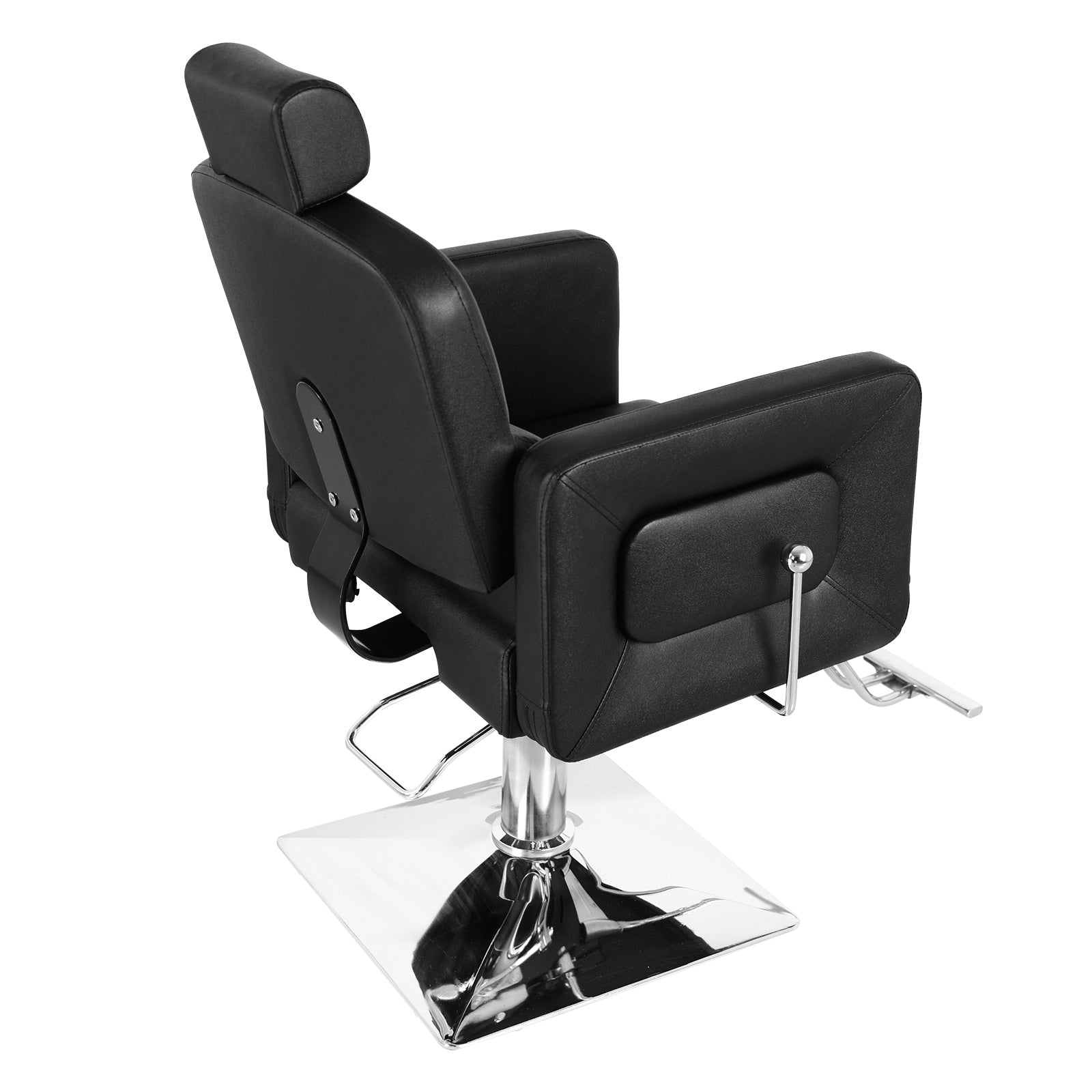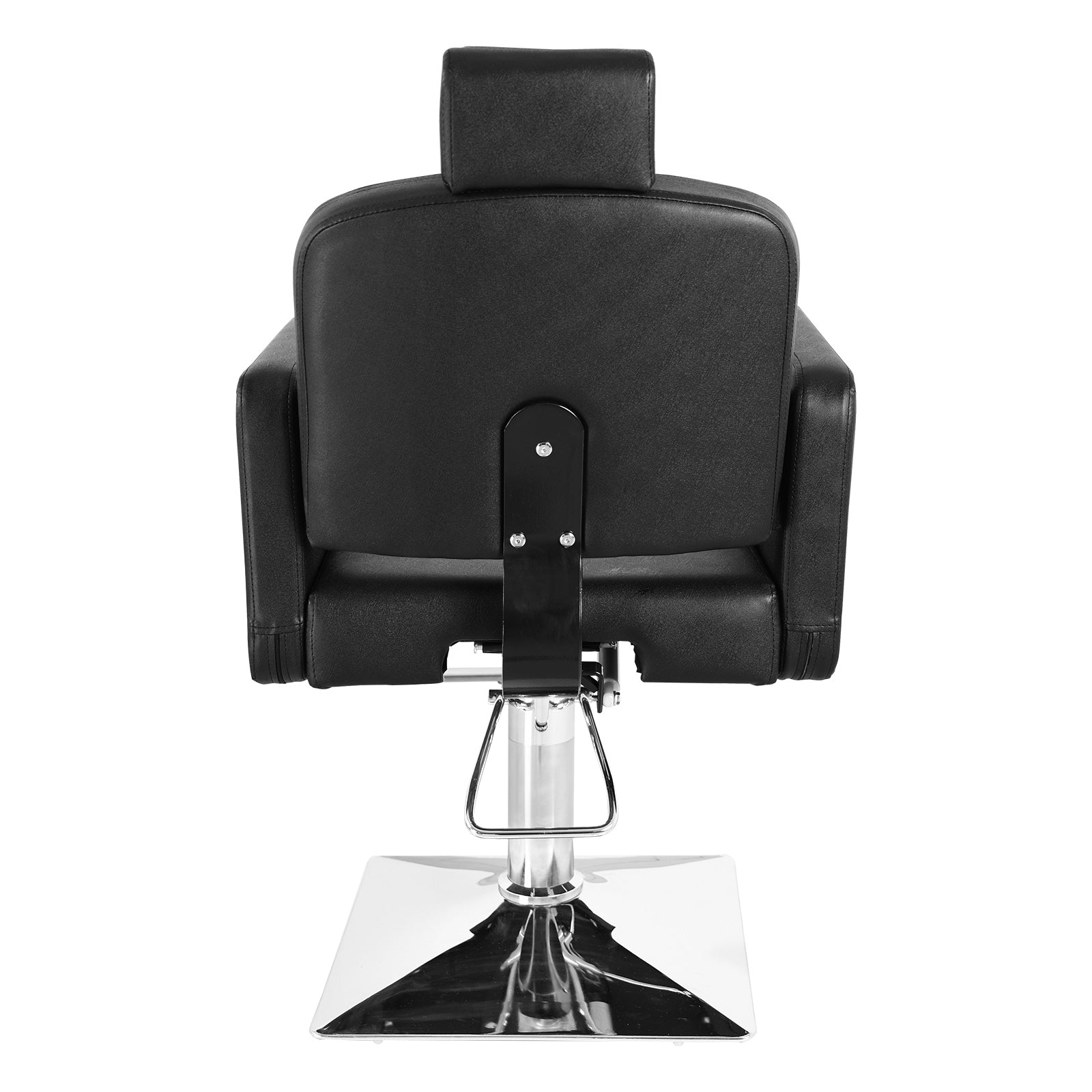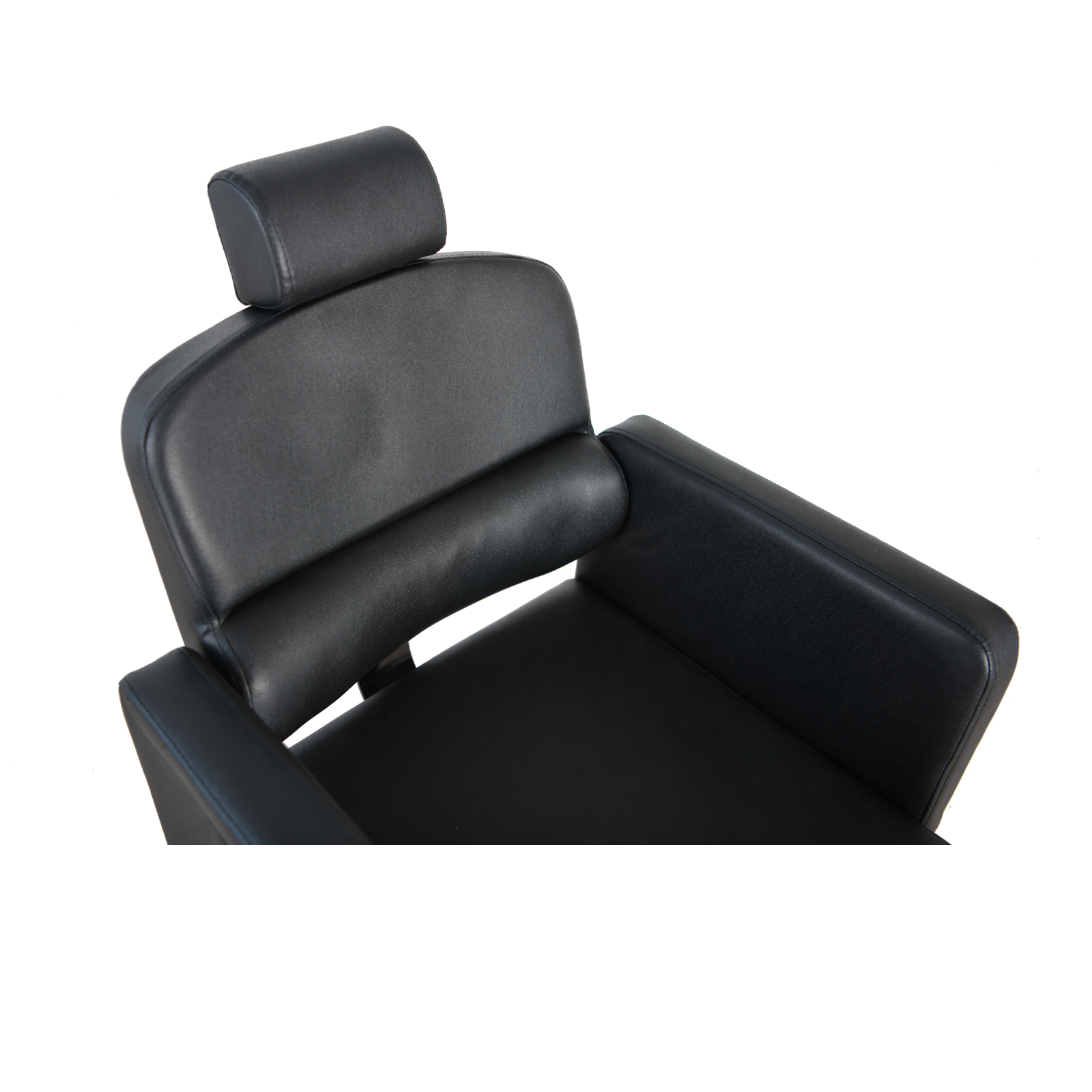 OmySalon All Purpose Chair Reclining for Salon, Hydraulic Barber Chair Heavy Duty for Hair Stylist
Free Shipping - Usually Arrives in 5-7 Business Days
Introduction:
This chair emphasizes comfort with generous 5'' of padded cushion under the PVC leather for a softer seat that will hold up overtime. The hydraulic pump can raise and lower the seat from 24.7 inches to 30.6 inches tall. Barber chair can be rotated 360 degrees,heavy-duty hydraulic pump at the bottom can be adjusted 5.9 inches high, perfect for barber shop, beauty salon, tattoo shop, etc. A great gift for hairdresser or stylist working in salon.
Features:
All Purpose Chair: This salon chair could leans back to 135 degree, backrest can be easily adjusted to multiple locking positions by a gas-piston lock& release mechanism. Perfect for barbering, hair styling and doing shaving.
Comfort: All padded with high density sponge and covered by PVC, comfy and nice to clean. The seat is 21.7 inches wide which should comfortably fit most clients. Adjustable headrest allow for extending chair 7.5 inches for tall clients. There are a total of three gears, you can stay in any suitable gear. If you don't need a headrest, you can remove it completely.
Swivel & Adjustable: Hydraulic pump with locking mechanism for easy maneuver to lower / raise chair within 5.9''. Chair seat is able to swivel, which hairdresser could stand and turn around chair to keep up working. Lift up pedal to lock chair and chair cannot turn around. Step down pedal for rest and turn again.
Well Made & Sturdy: Heavy duty hydraulic pump hold up to 330 lbs and 21'' square base for better load bearing. The 5-inch thick cushion seat uses a high-elastic memory foam to be more comfortable for sitting.
Modern design: Elegant modern design, the lines of the armrests are elegant and uncomplicated.
1. Color:Black
2. Main Material:PVC Leather, High Density sponge
3. Headrest Dimensions:7.5"(L) x 4.7"(W)x 3.5"(H)
4. Backrest Size:(21.3 x 18.9 )" (L x W )
5. Cushion Size:(21.7 x 18.9 )" (L x W)
5. The Distance Between Two Armrest:18.9"
6. Seat Height (Adjustable):20.5"--26.4"
8. Hydraulic Height Adjustment: 5.9''
9. Square Chassis size:(19.29 x 19.29)" (L x W)
10. Bearing Capacity: 330lb