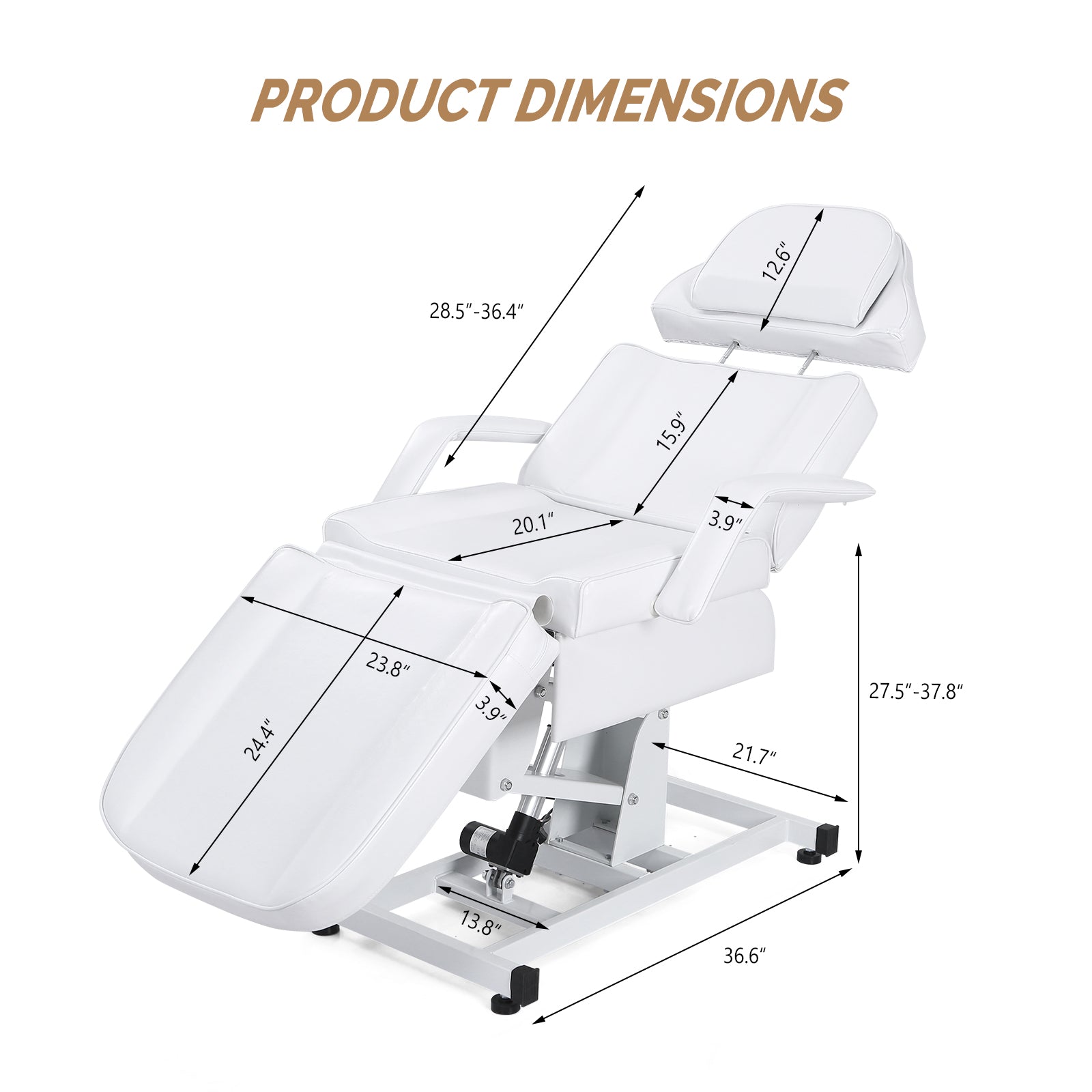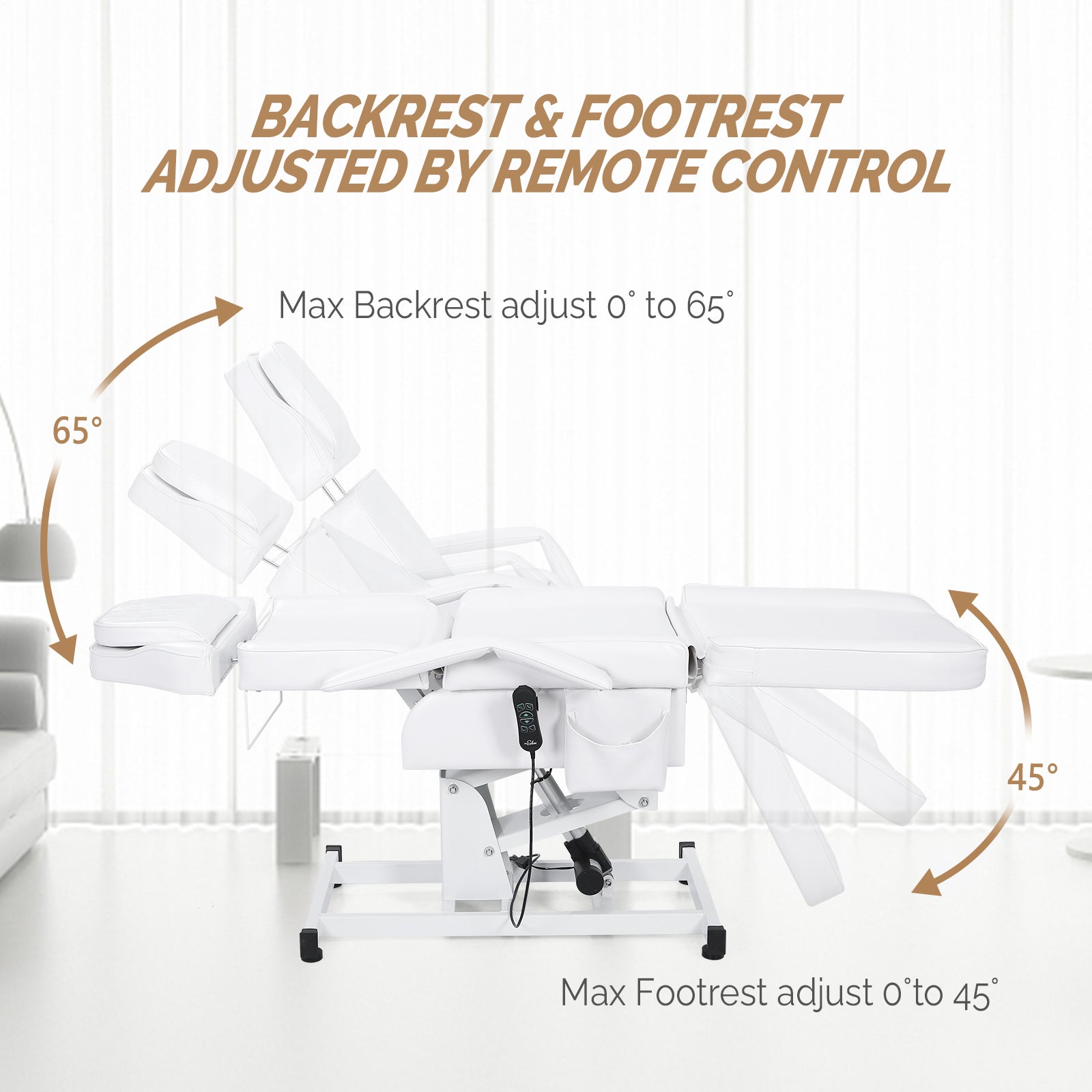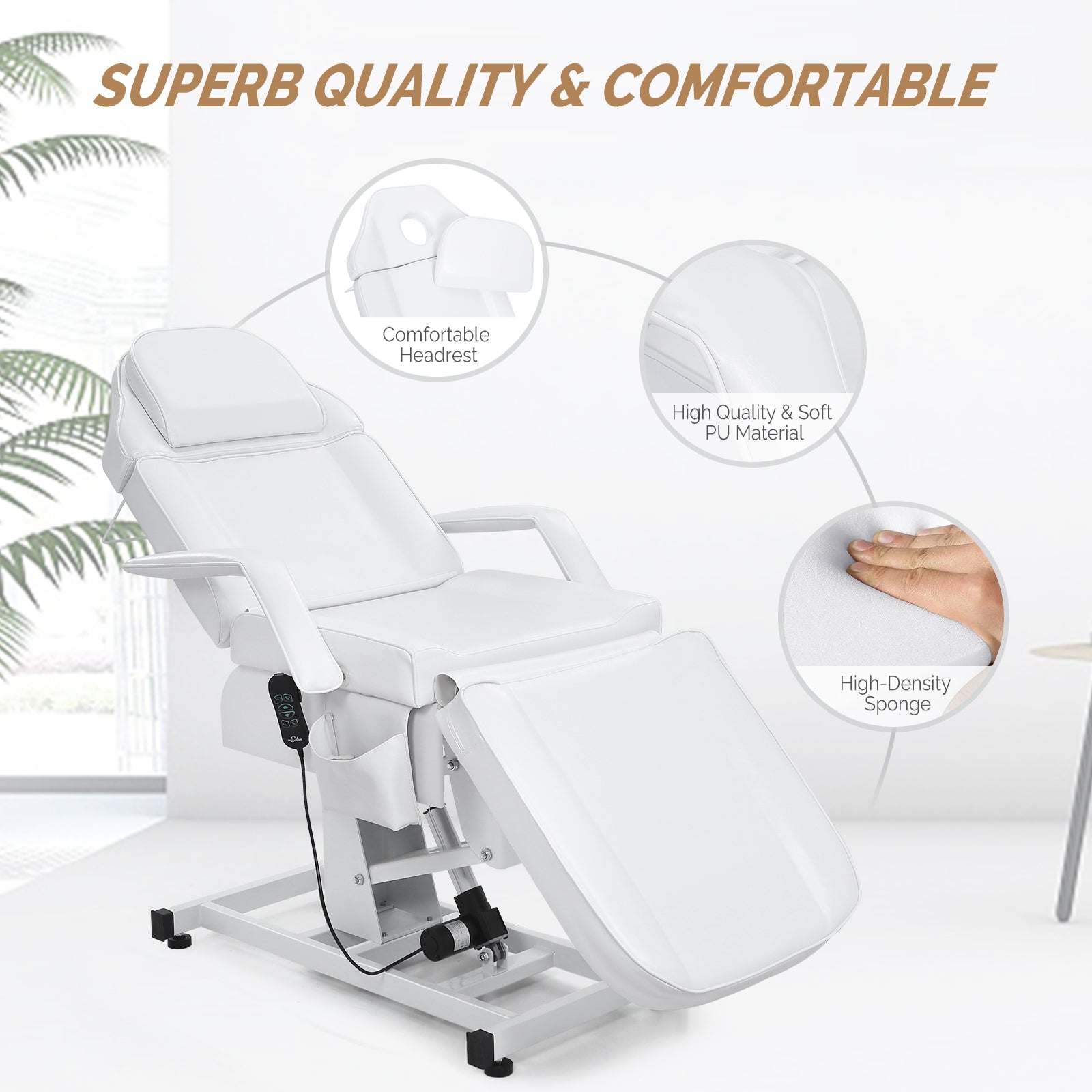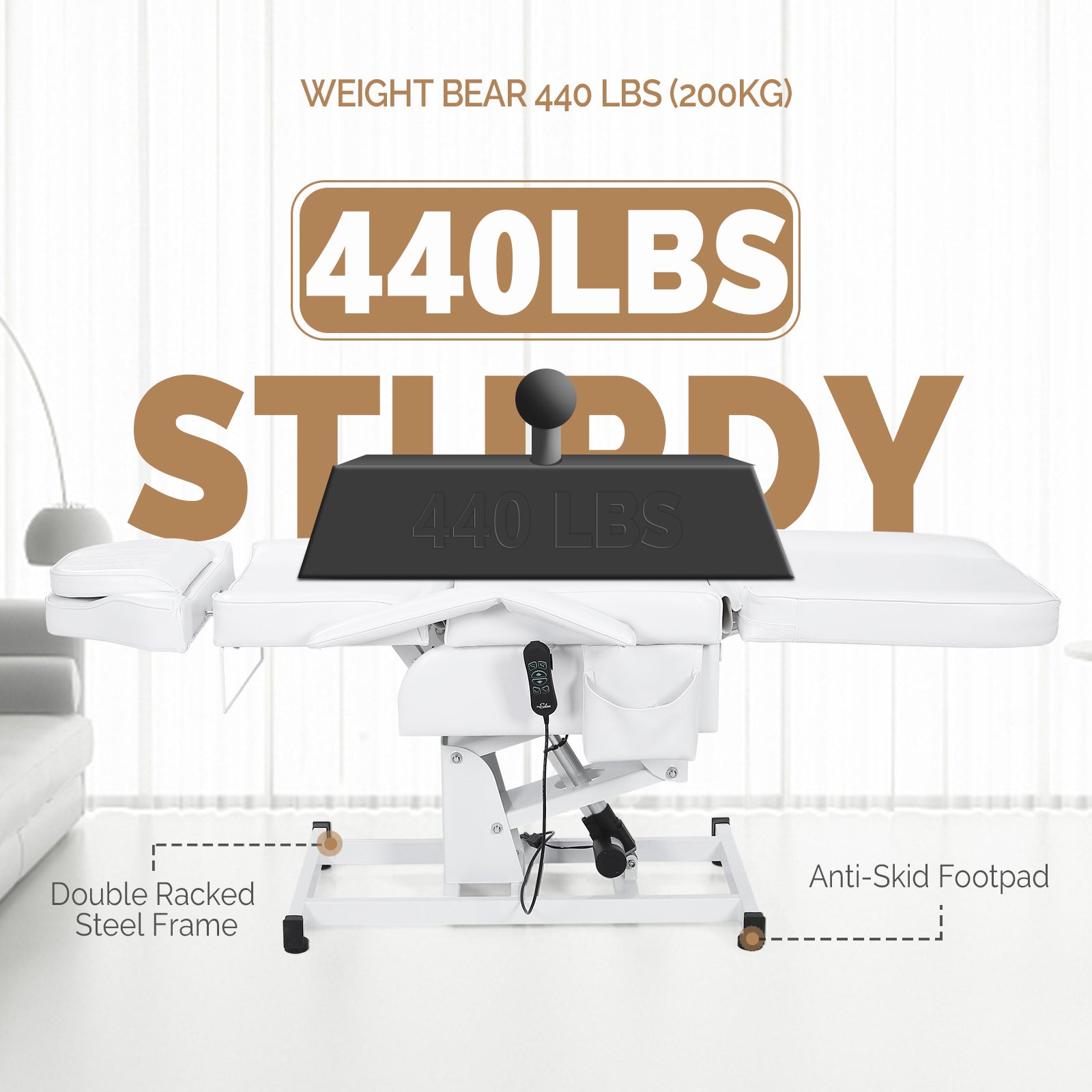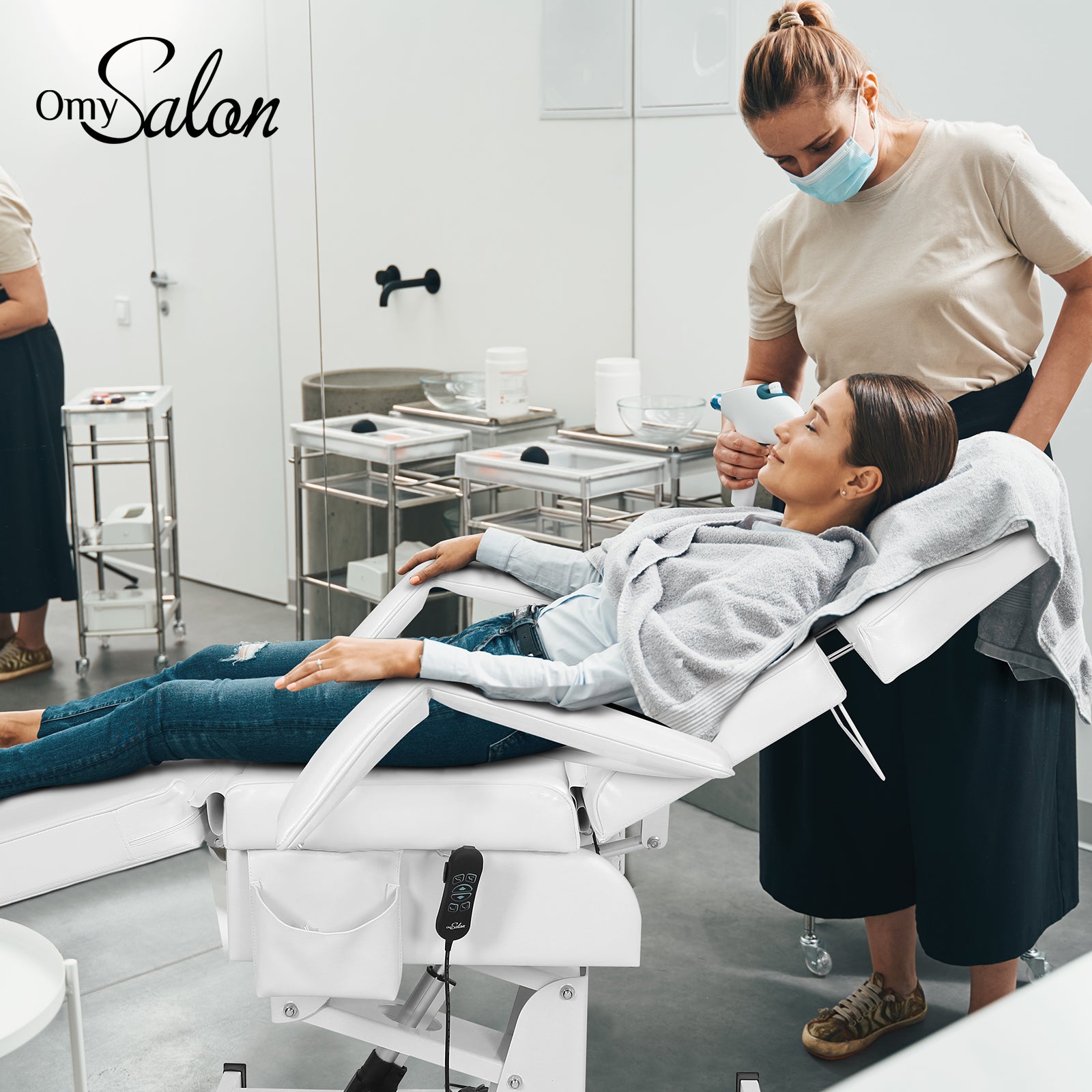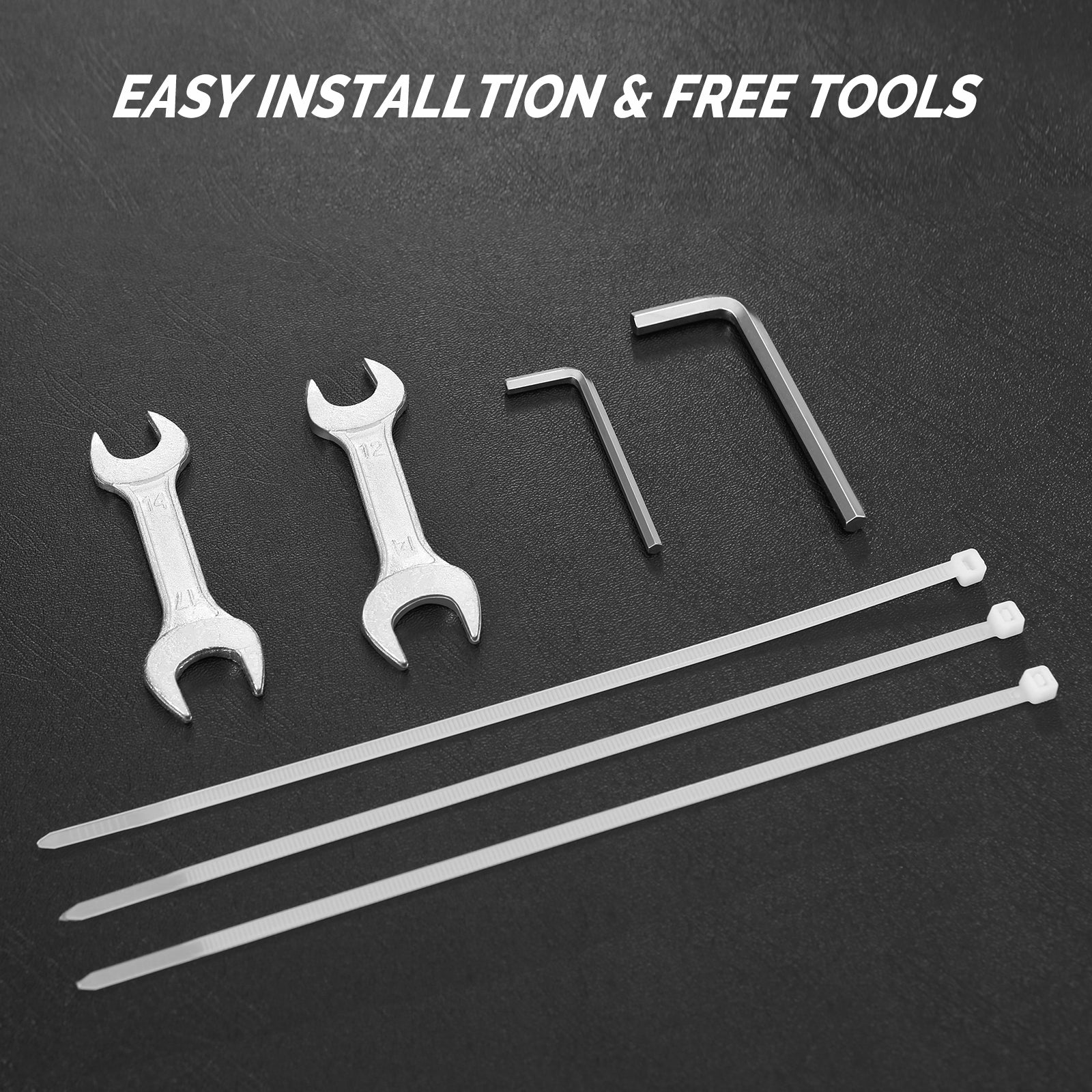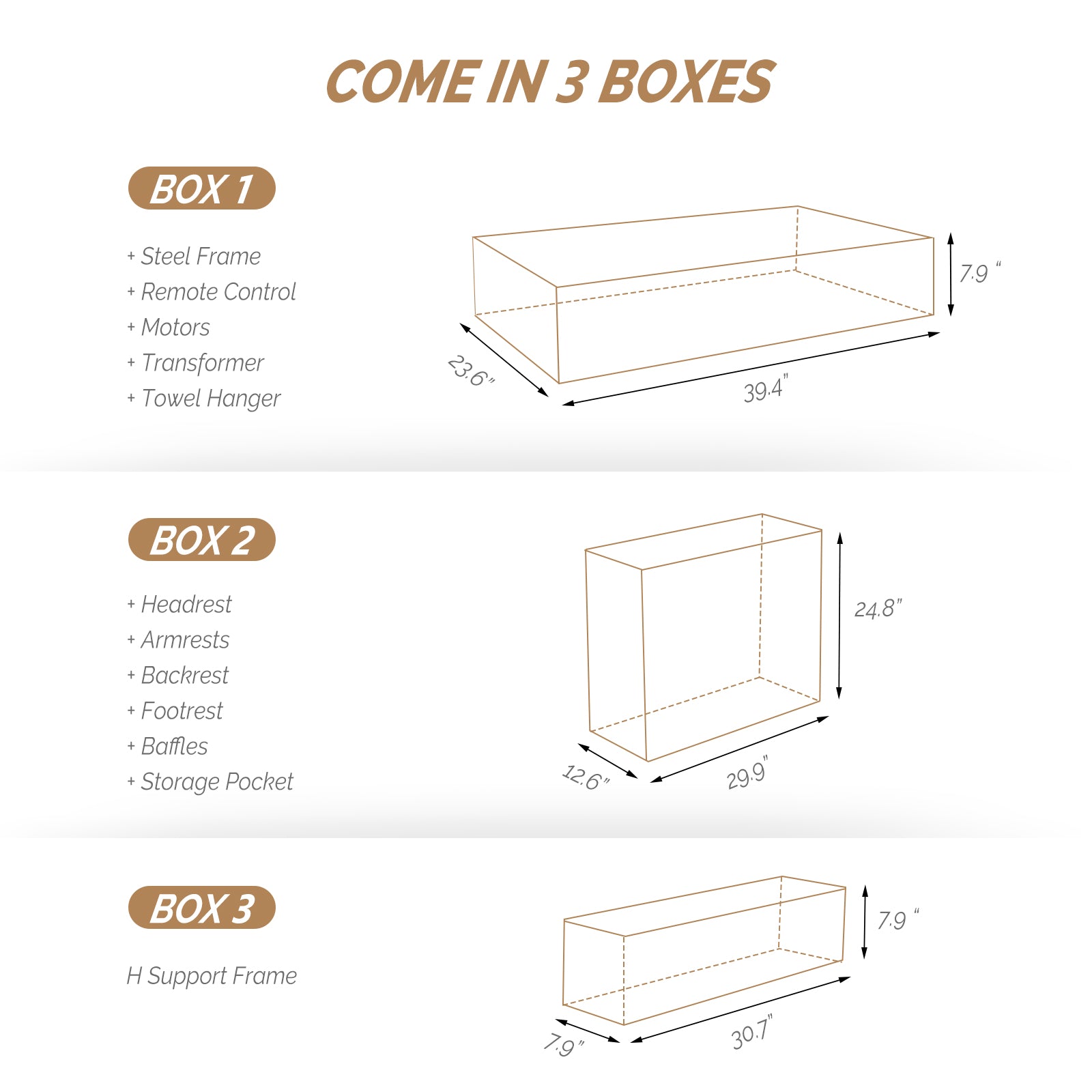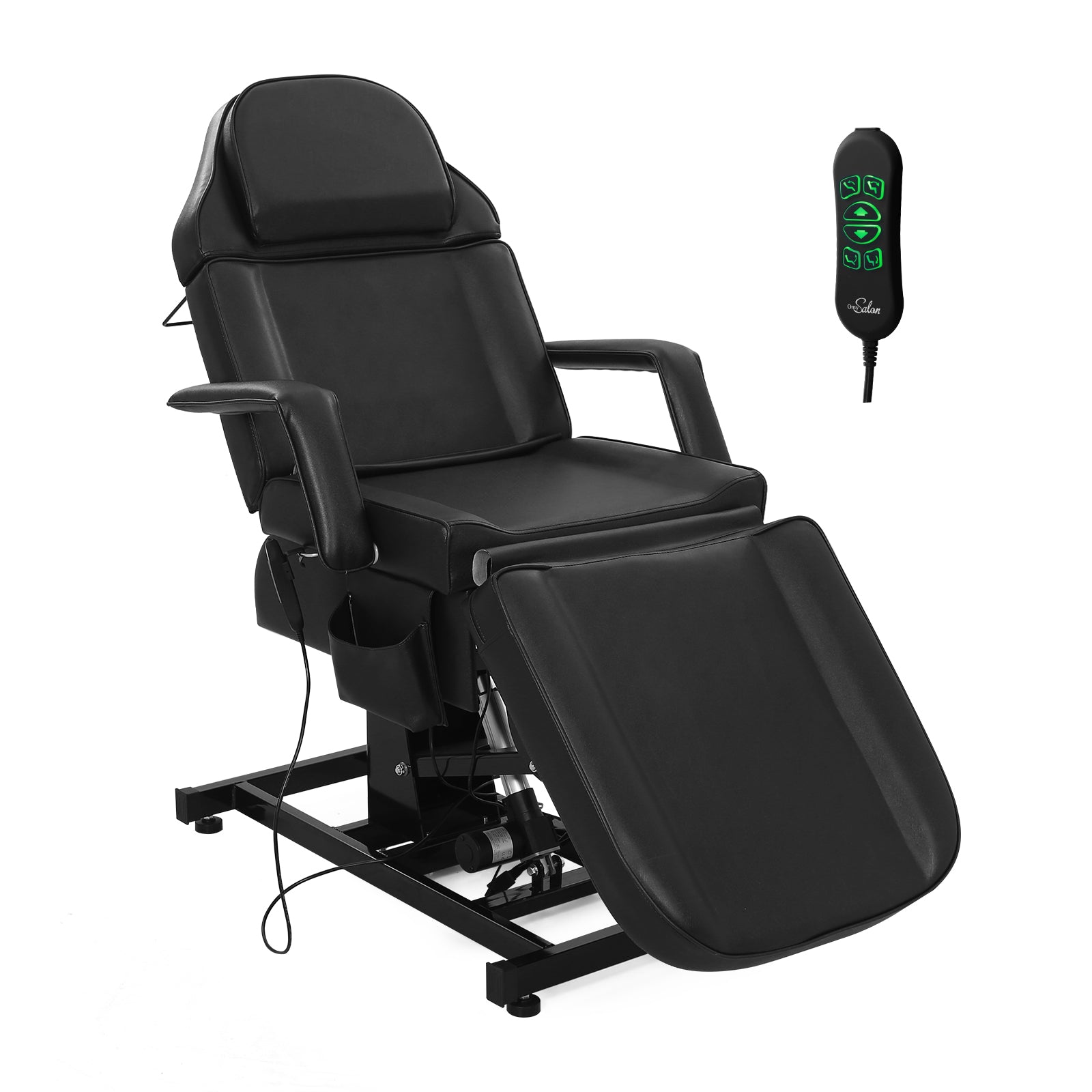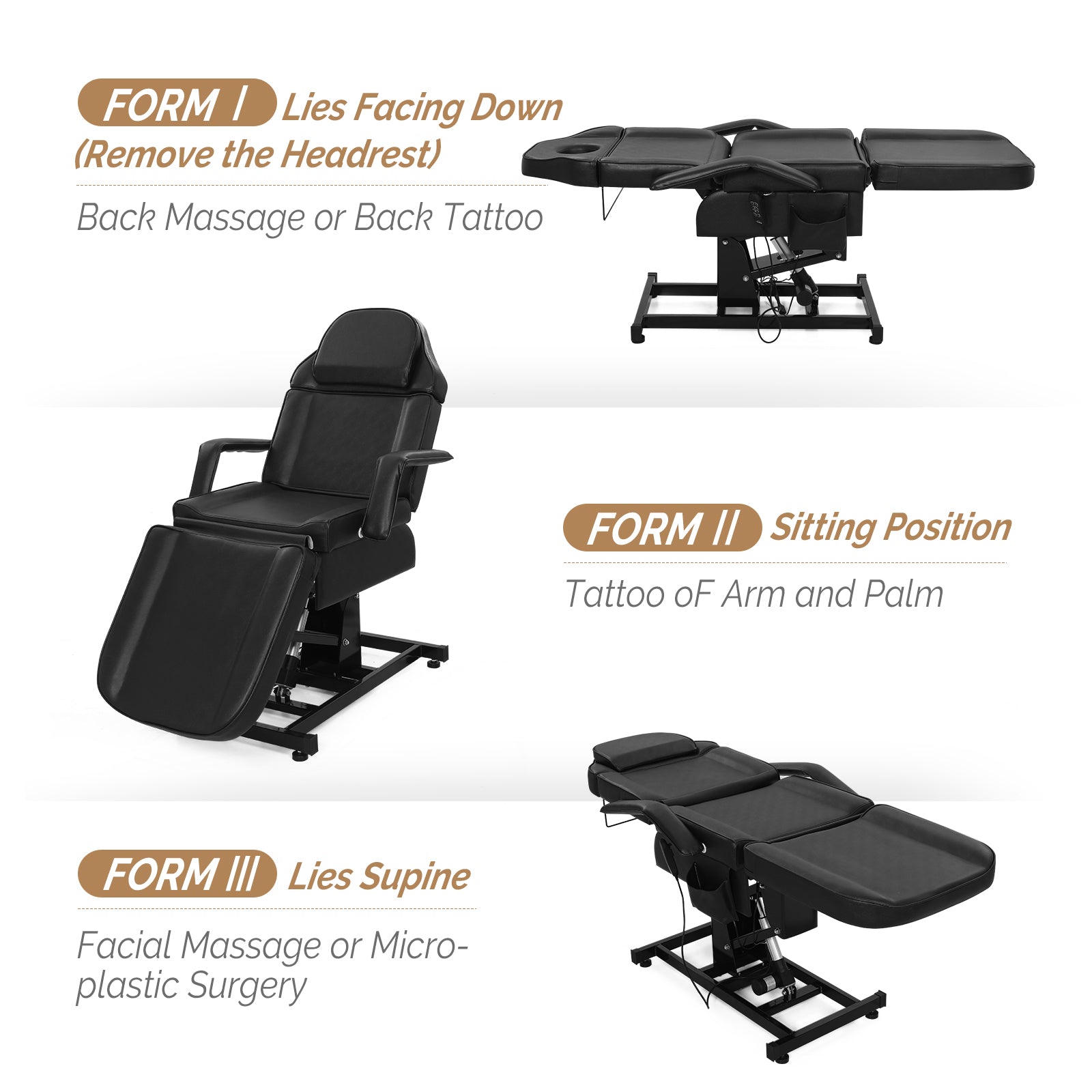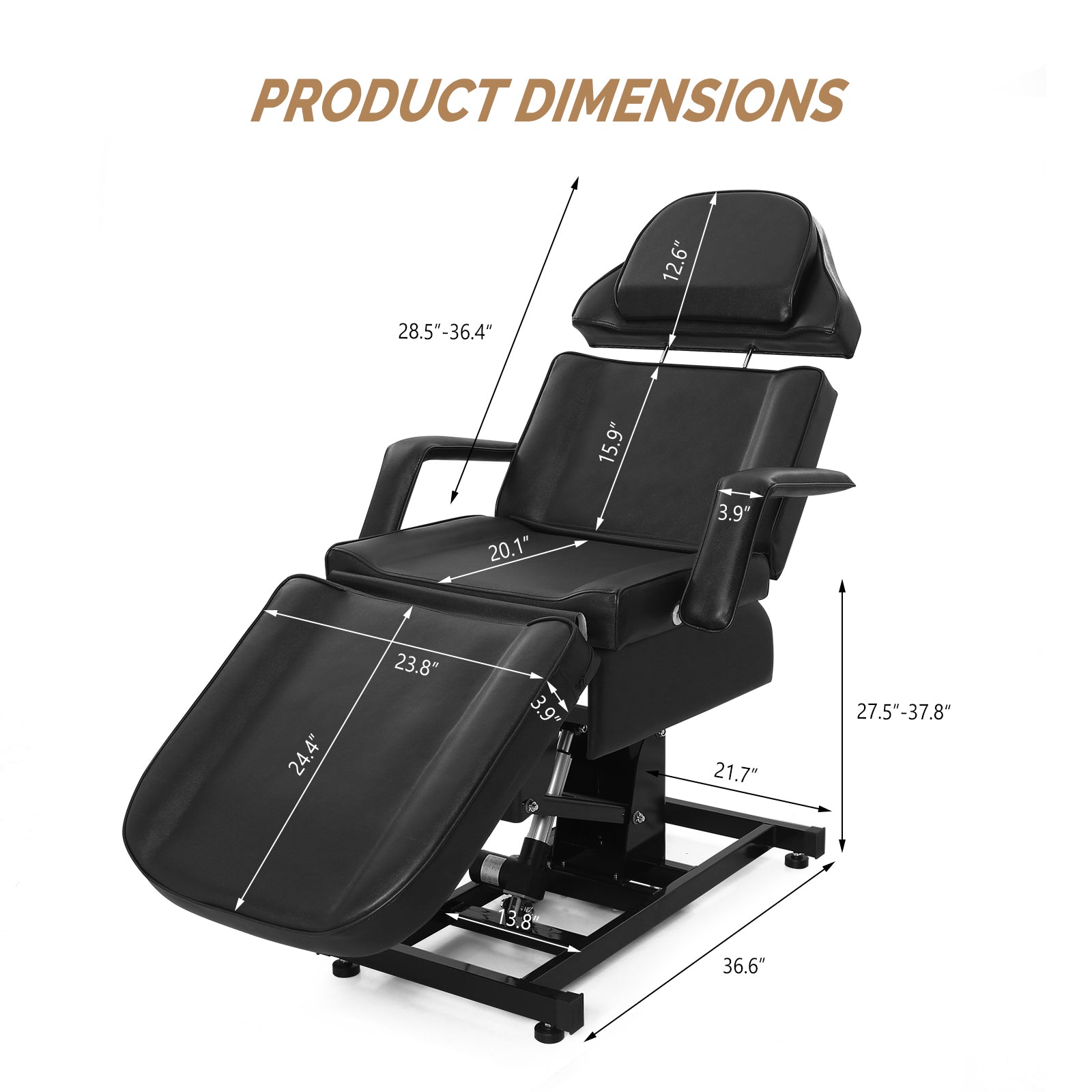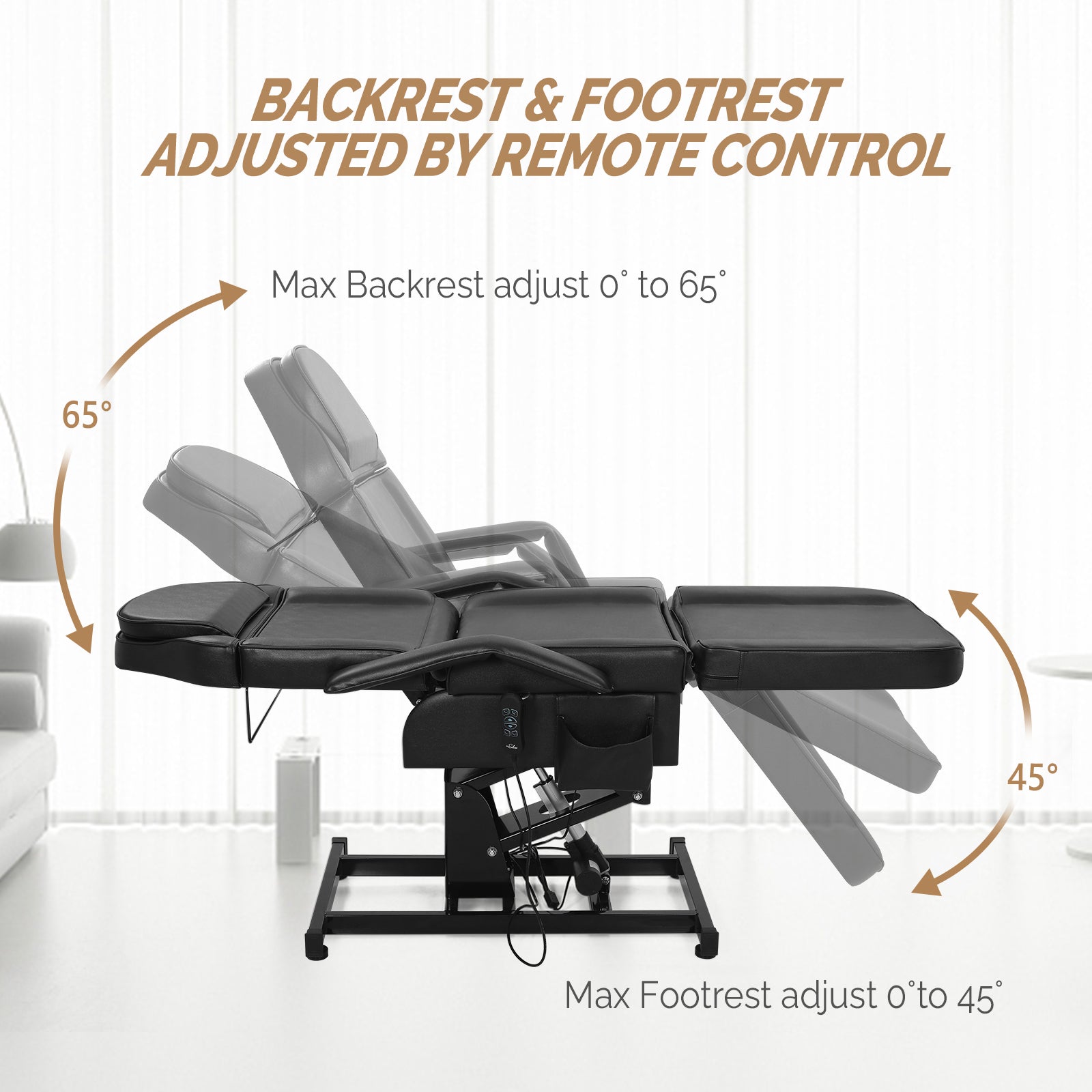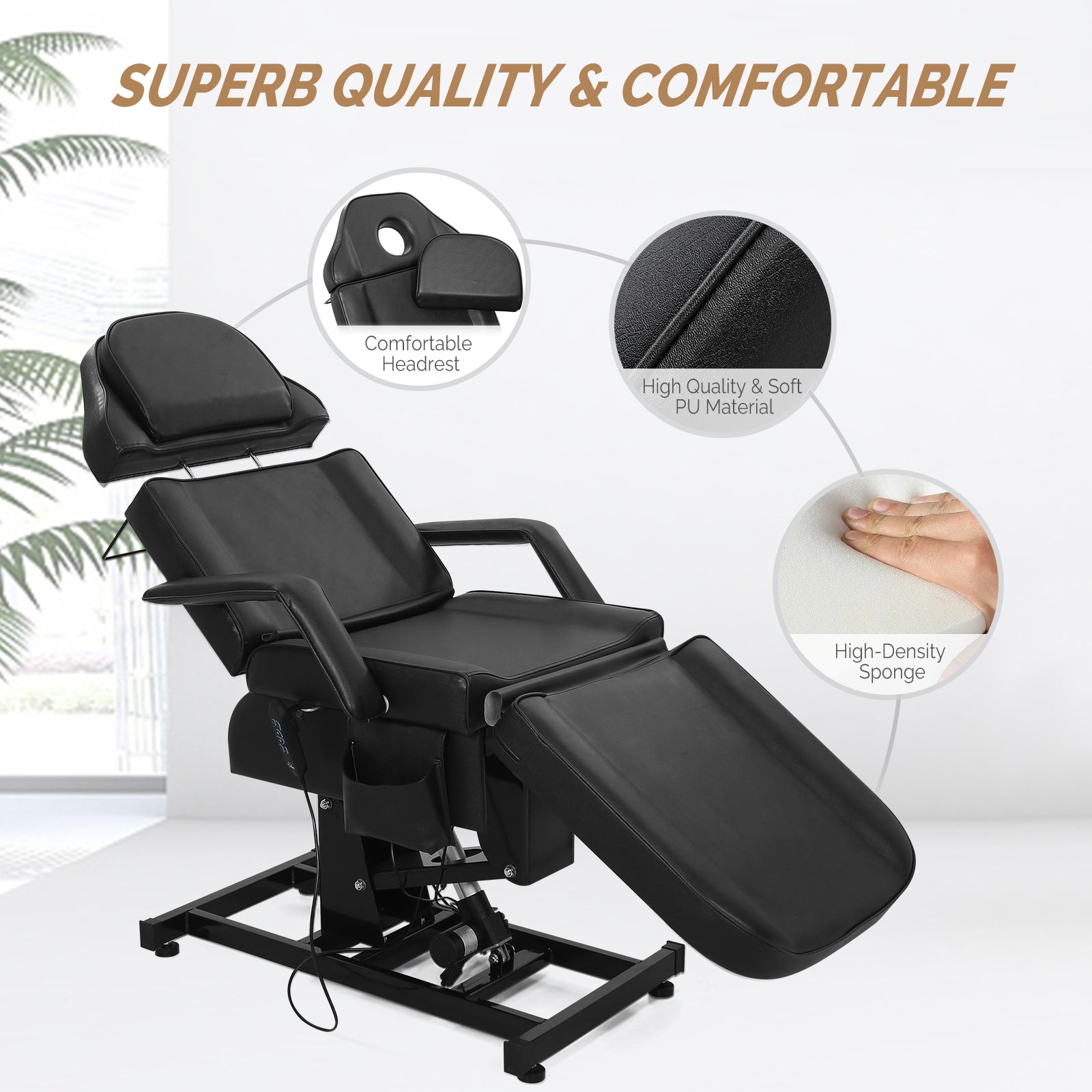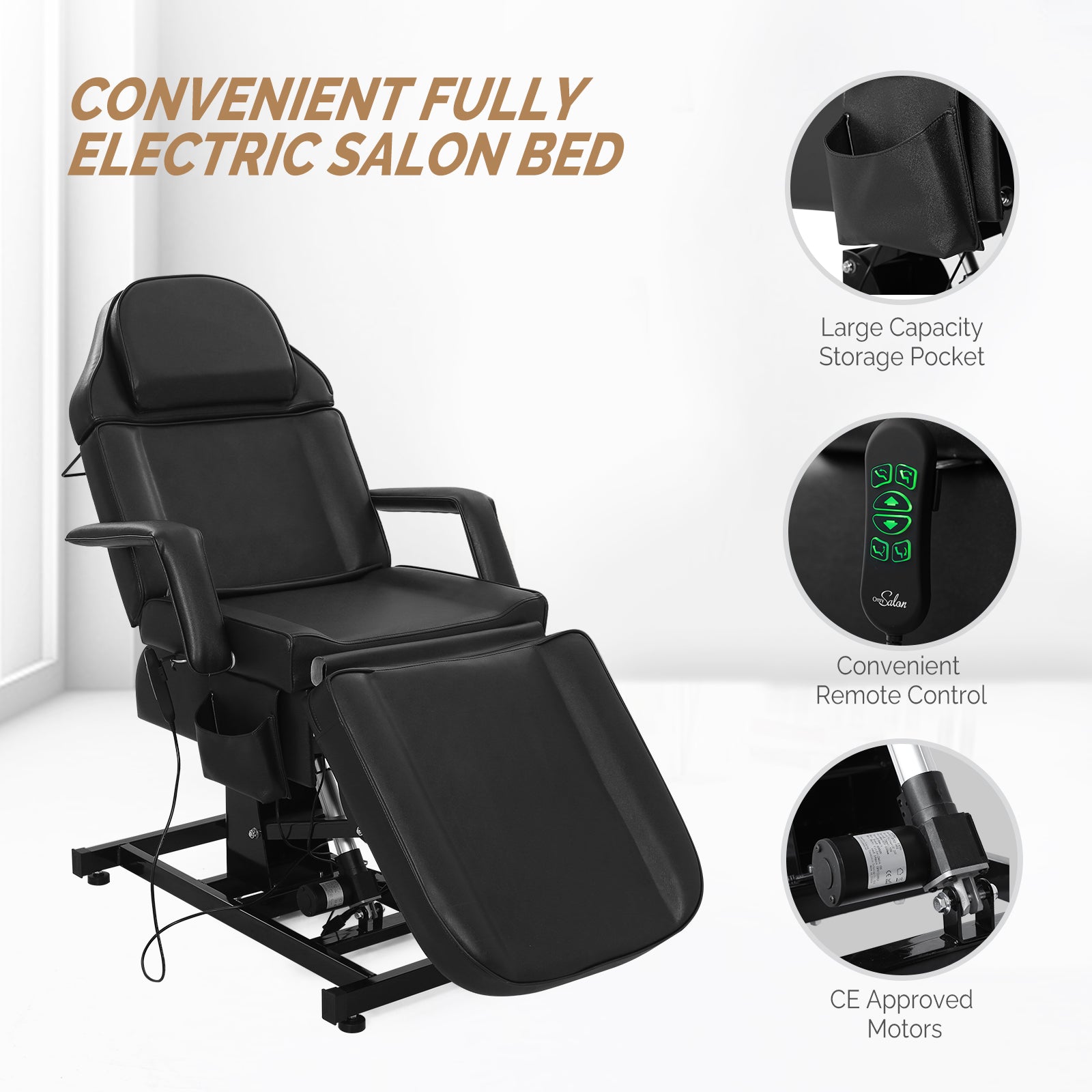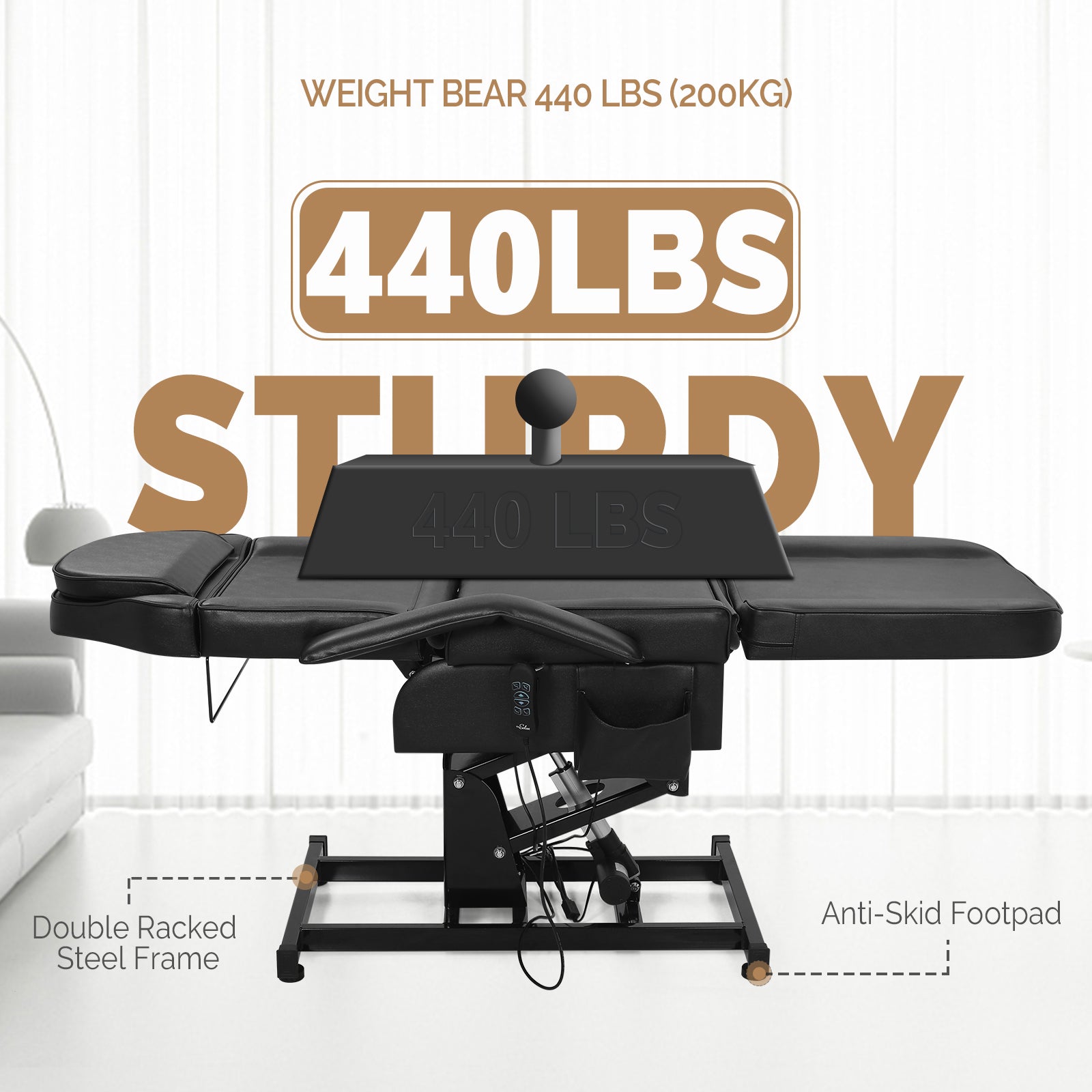 OmySalon 75in Fully Electric Facial Massage Bed Adjustable Esthetician Bed Tattoo Chair White/Black
Free Shipping - Usually Arrives in 5-7 Business Days
Introduction:

The facial massage bed is ideal for use in barber shops, beauty salons, tattoo shops, and more. It allows your clients to rest comfortably and securely. You can adjust the backrest, footrest, and height according to your needs, making it a versatile and customizable option. Additionally, it is sturdy, durable, safe, and comfortable, ensuring that your clients have a positive experience. The high-quality PVC leather cover is not only easy to clean but also extends the life of the bed.
Features:
1. 【Electrically Adjustable Height, Backrest, and Footrest】 - With the hand remote control, the electric salon bed is easy to adjust the height from 27.5 to 37.8 inches, and the headrest and footrest can be easily adjusted to a comfortable angle according to the needs of the clients.

2. 【Comfortable Facial Bed】 - The extendable headrest has a removable cushion to expose a face opening, making your clients feel more breathable and comfortable when receiving back massage, waxing, tattoos, or other back services. Additionally, the extending headrest allows you to adjust the length of the bed, making it more comfortable for your clients.

3. 【Sturdy Construction】 - The upgraded frame is strong and durable, supporting up to 440 lbs weight capacity. The PVC leather is also strong, waterproof, scratch-resistant, and easy to clean.

4. 【Easy Assembly】 - The armrests and headrest can be easily assembled or taken off, and you can quickly install it according to the detailed manual. It won't take you too much time.

What You Get:
1 x Tattoo Chair
[Notice]
The package will be shipped in 3 separate boxes, and their arrival times may differ. Please wait for the arrival of all boxes before assembling the full set of parts. Allow 1-2 days between the delivery of each box.
Material: Steel Frame/Faux Leather
Seat Size: 23.8'' x 20.1''
Thickness of Cushion: 3.9"
Seat Height: 27.5" off the ground
Back rest adjust : 0°to 65°
Foot rest adjust : 0°to 45°
Weight Capacity: 440LBS
Color: Black/White
Super sturdy.
We've been through so many tables looking for one that won't wobble or drop the back rest on a heavier person, and this one is it. Super sturdy. Reliable.
Only issue for us is it's kinda tall
Does everything I expect. Only thing is for our salon we use it for waxing, so its a little tall for us using it. In the past we had problems with another other brand chair slowly slipping back with heavier people, but this one does hold them. So Im happy enough with this choice.
Love it
Definitely a great by especially for the price.
Worth the money!
Nice!! Very good quality !! Im very happy with this purchase!
It's pretty good quality but it's just have rip and scratches
I would give 4 stars because it has a rip and scratches.