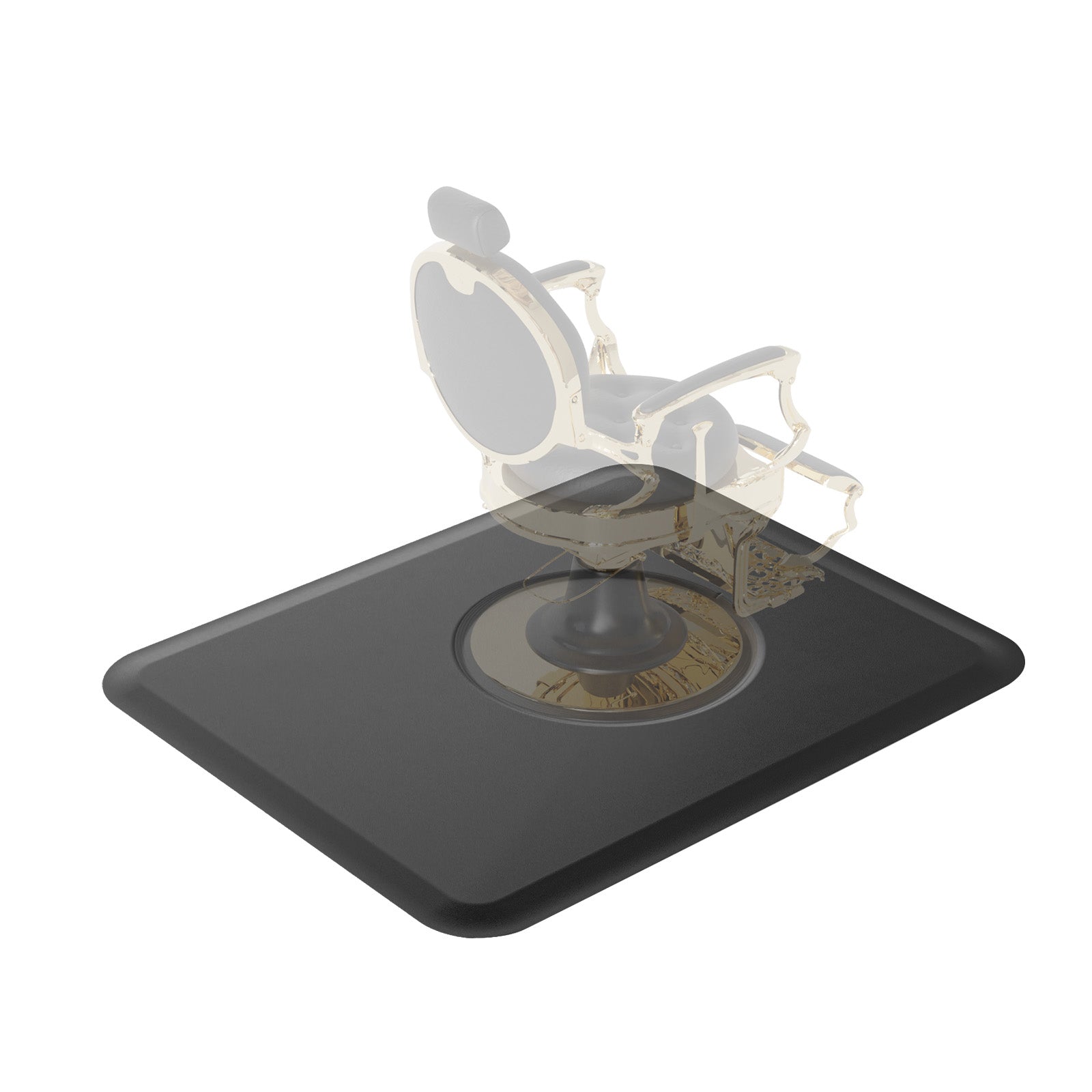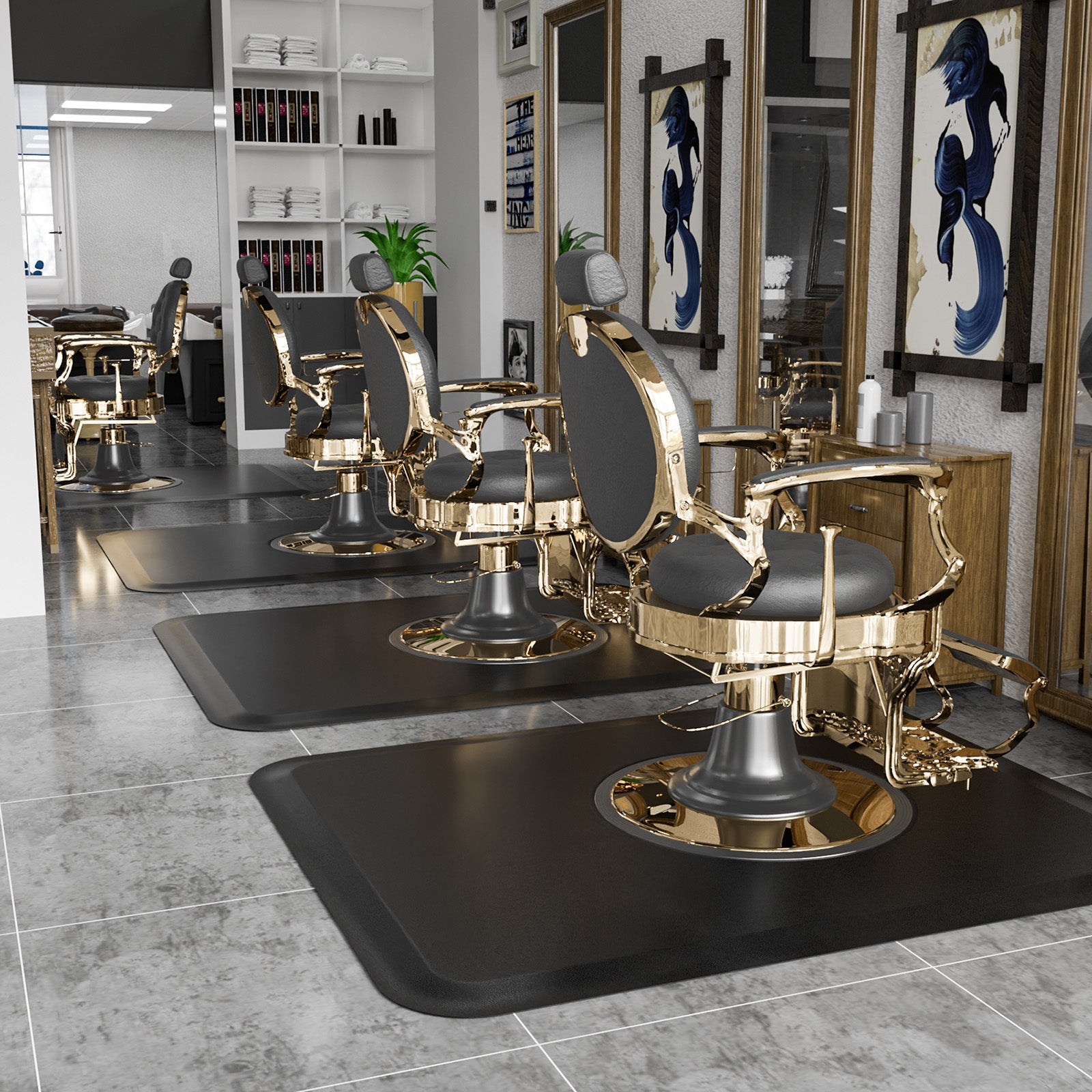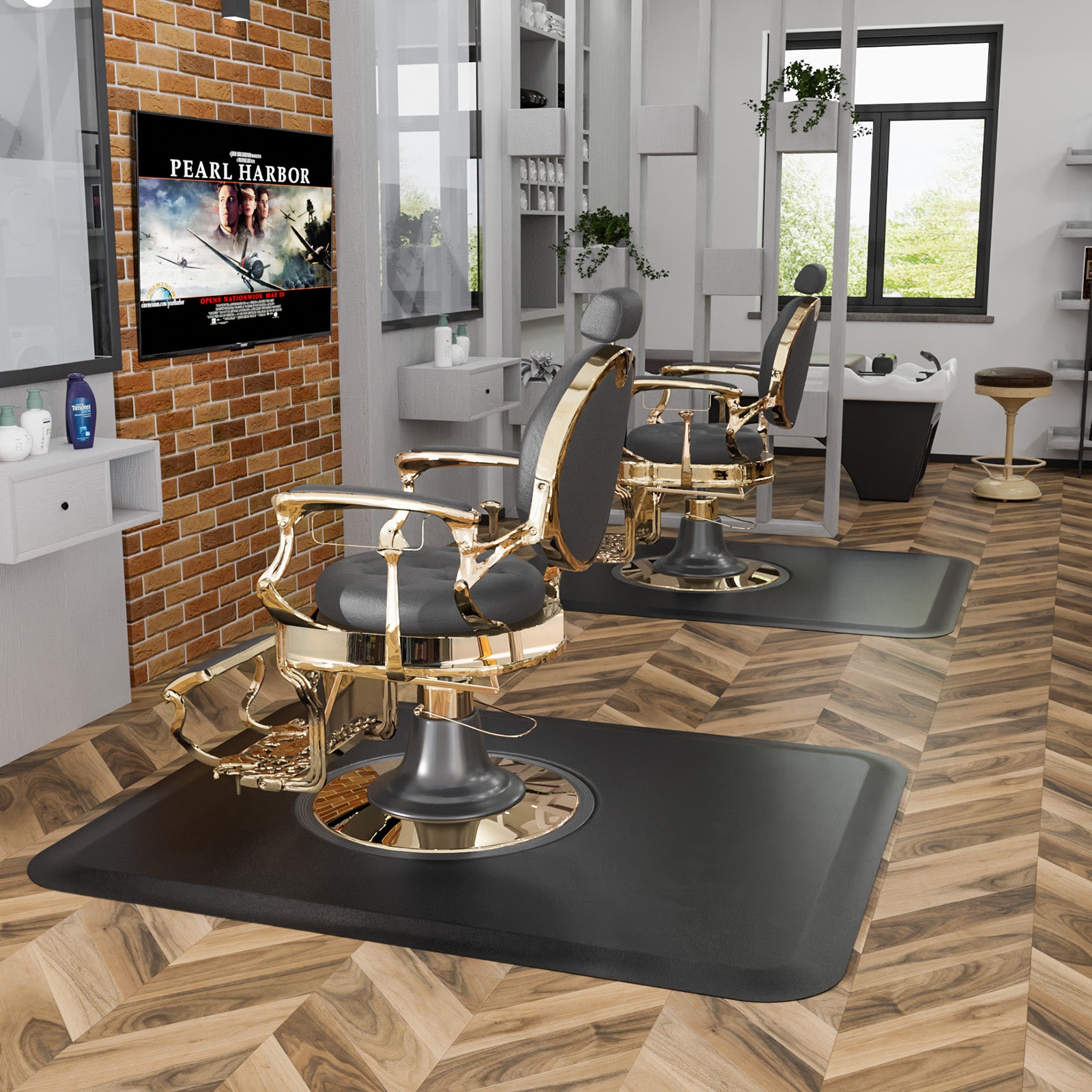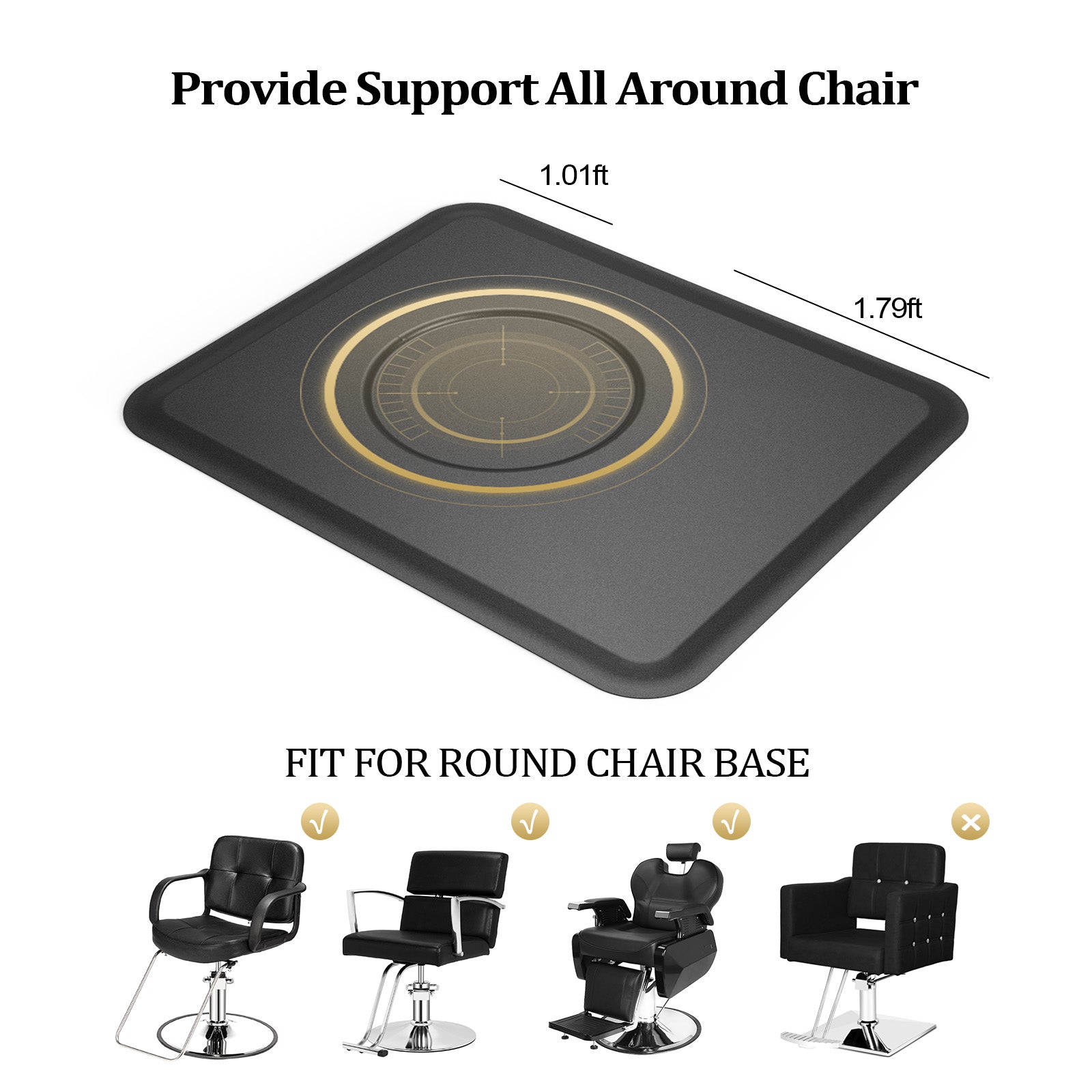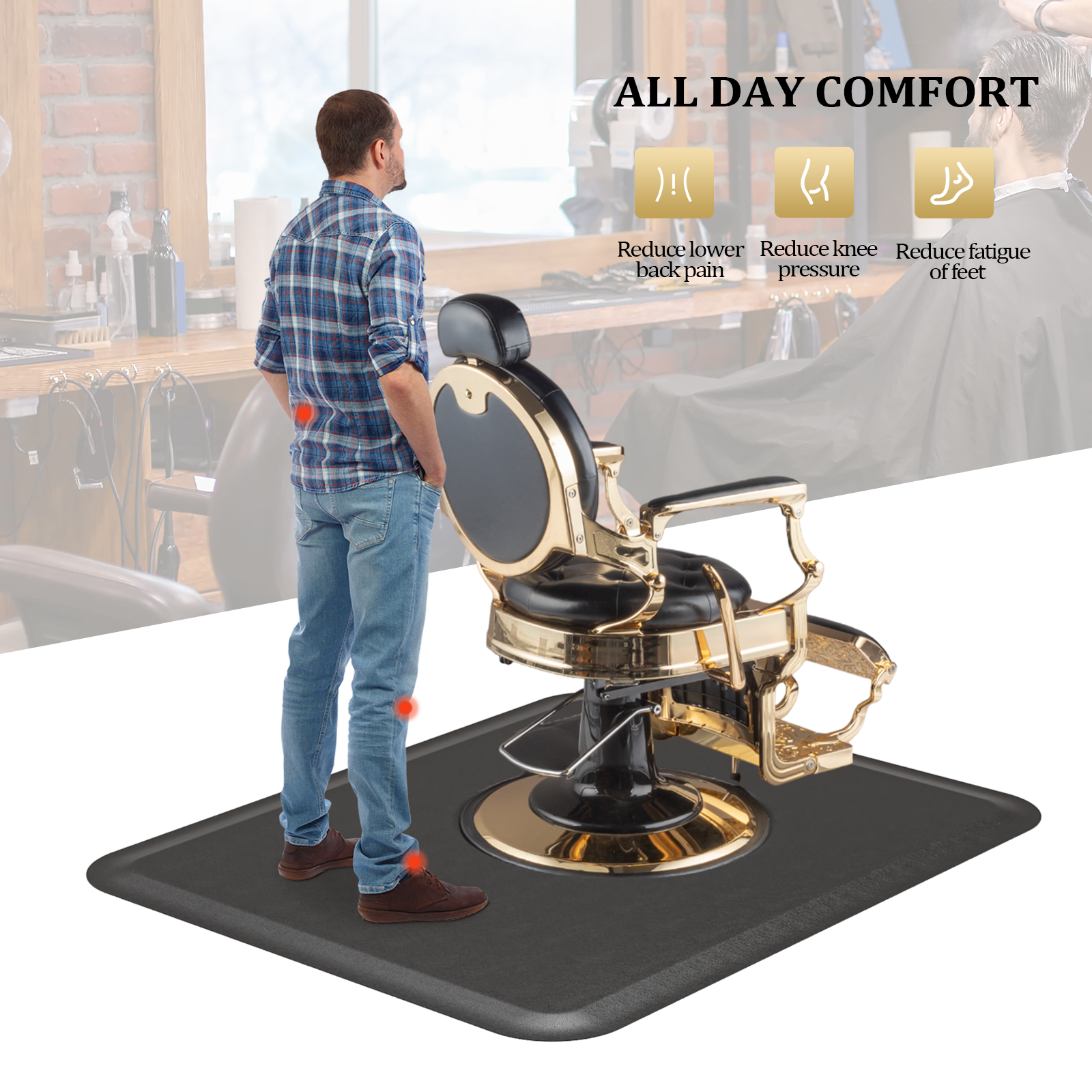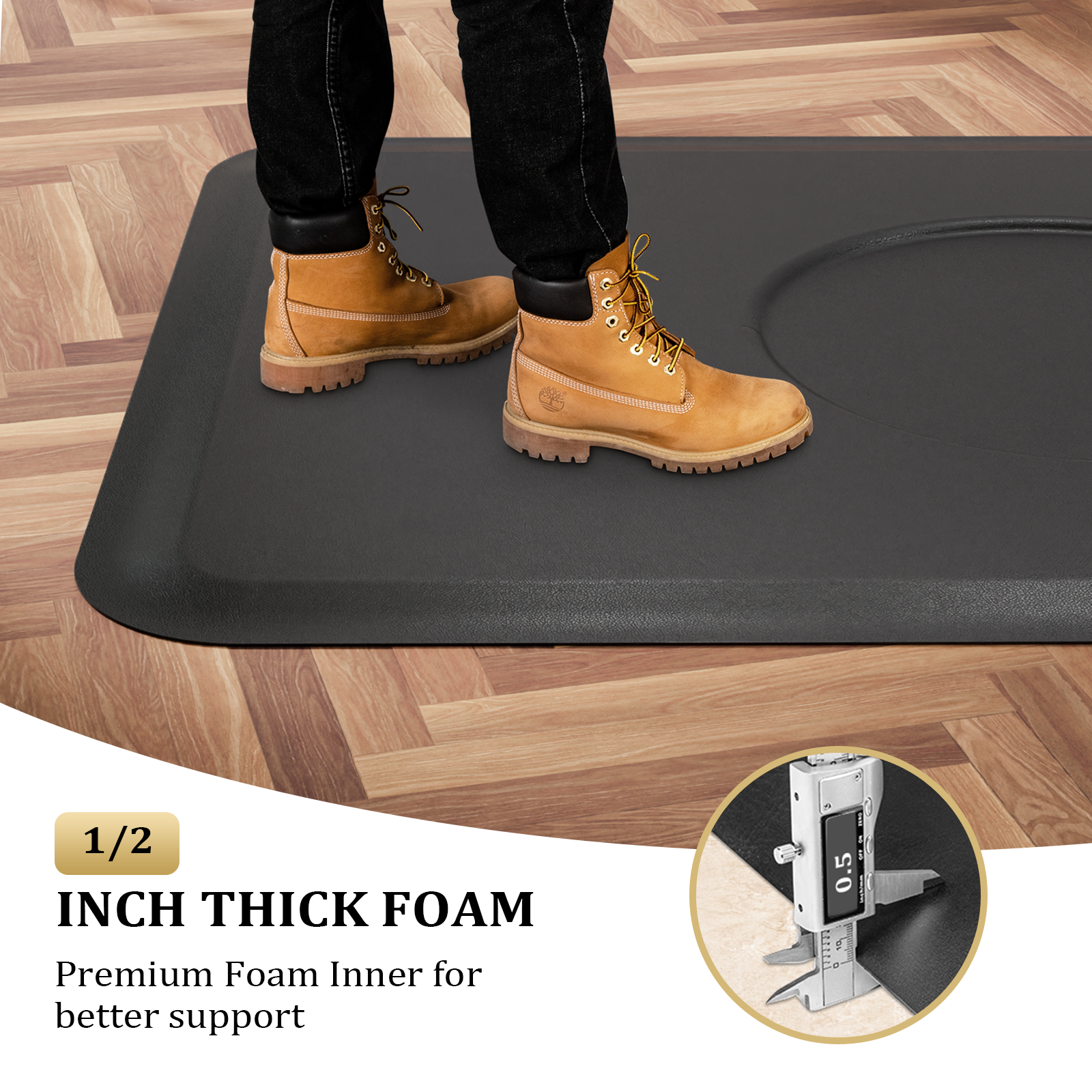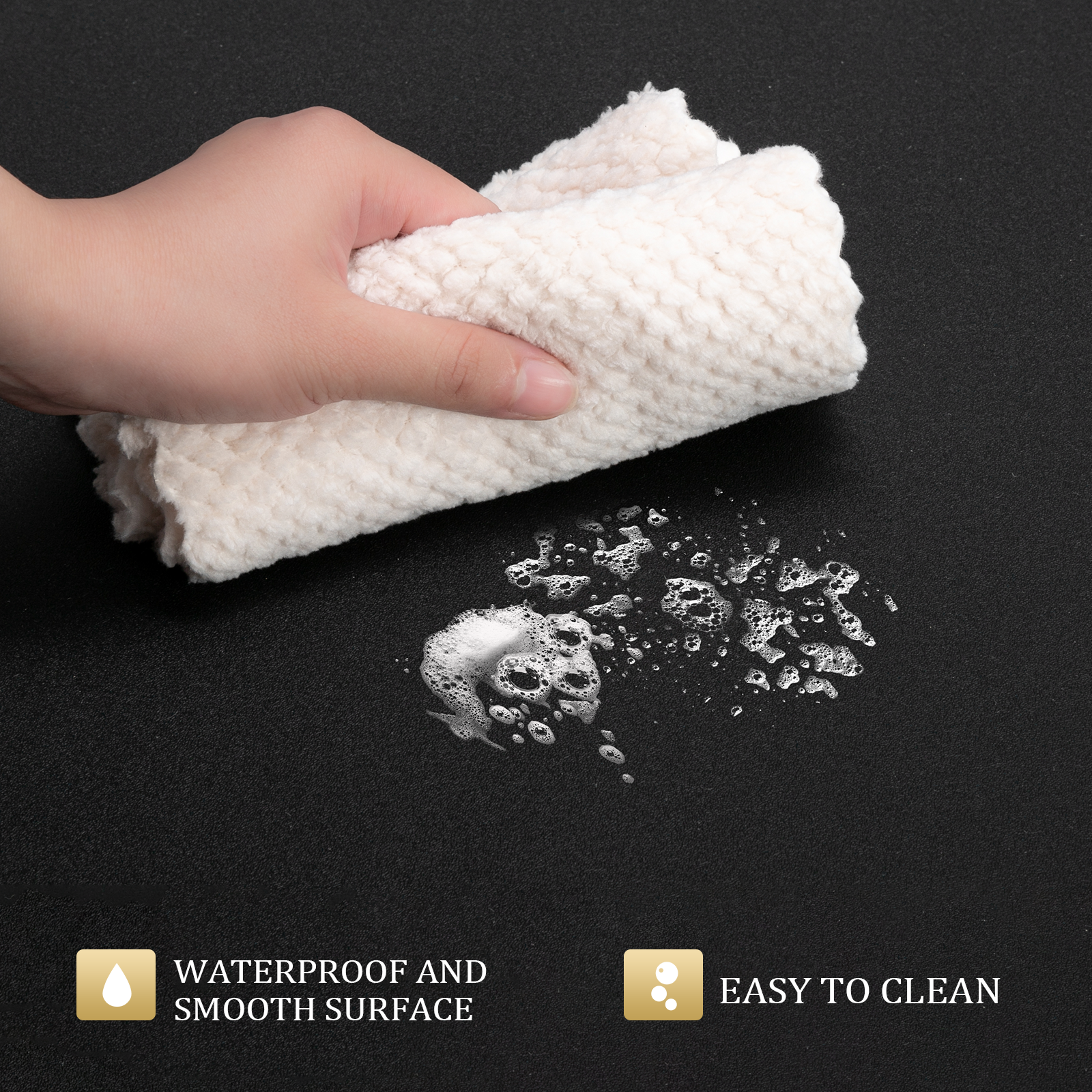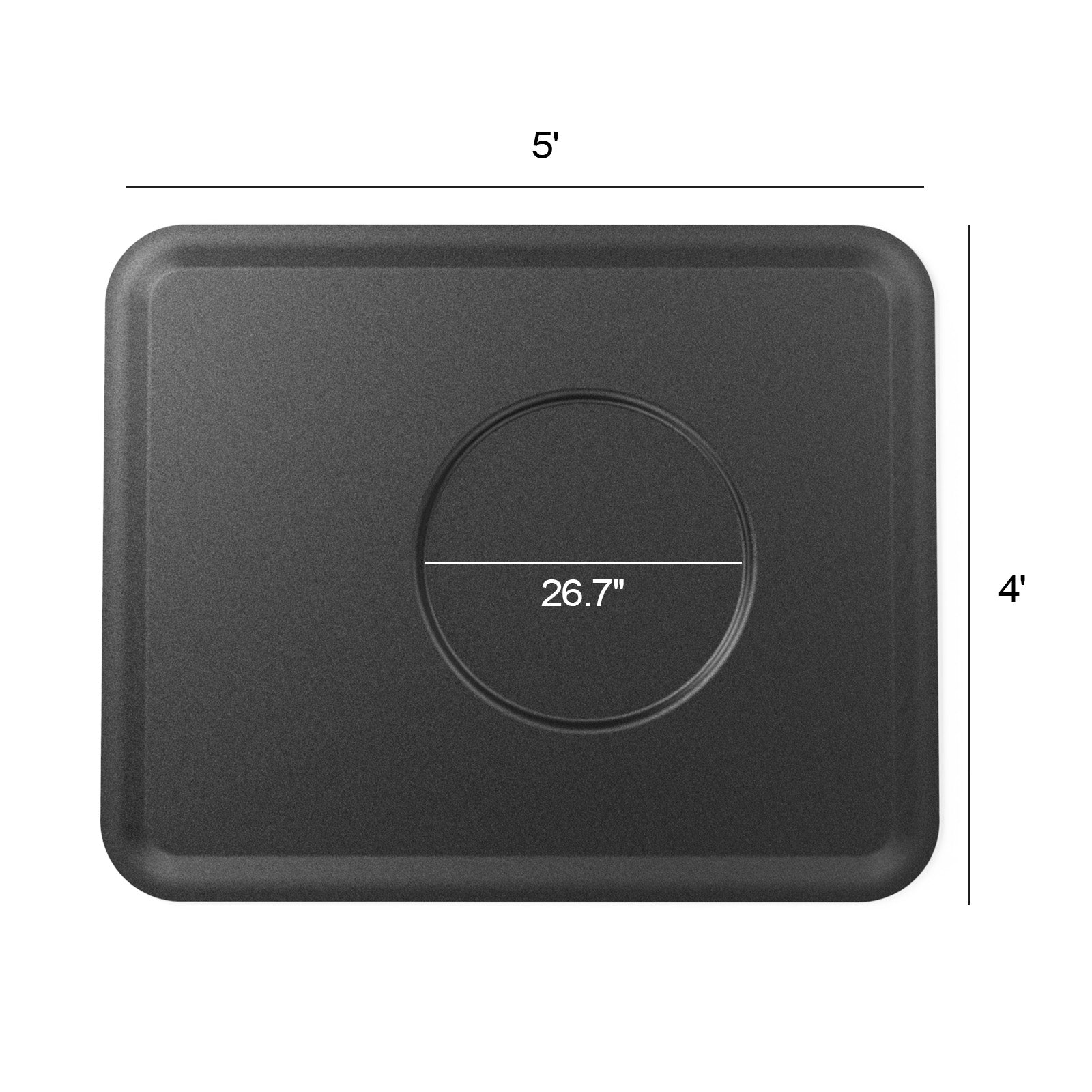 OmySalon 4'x 5'x 1/2'' Thick Salon Mat for Hair Stylist
Free Shipping - Usually Arrives in 5-7 Business Days
Features:
Premium Standing Solutions: This 1/2'' thick salon mat adopts extremely comfortable foam, which is the perfect blend of support and softness. Even prolonged standing can also be enjoyable and comfortable by using this barber floor mat.
Large Standing Space: 4ft by 5ft salon mats provide larger working space for hair stylist to do daily job like hair cutting and hair coloring. With a full round cut-out, salon chair sit evenly on the mat. No matter how you move around chair, you stay on the mat!
Smooth Right Out: The OmySalon anti fatigue mat can lay completely flat 24 hours later after you open box. You can put things on its edge to let it stay flat more quickly. The beveled edges for the anti–fatigue mat allow for easy access to roll-abouts and trolleys.
Durable & Wear Resistant: This salon chair mat is made to last, professional quality for barbershop and hair salon. Heavy-duty construction is highly resistant to tears, including wear from rolling carts and dropped tools. As well as helping to reduce leg strain, the barber mats also protects the salon floor and resists all common acids, oils, and hair color, keeping your station looking pristine.
Easy Cleaning: Non-slip textured standing surface is of waterproof so you can vacuum,sweep up or wipe with a damp cloth. Designed for use in a beauty salon or barbershop, this stylist mat makes a great choice for using next to a barber chair, salon chair, shampoo station, or other location that requires standing for a long time.