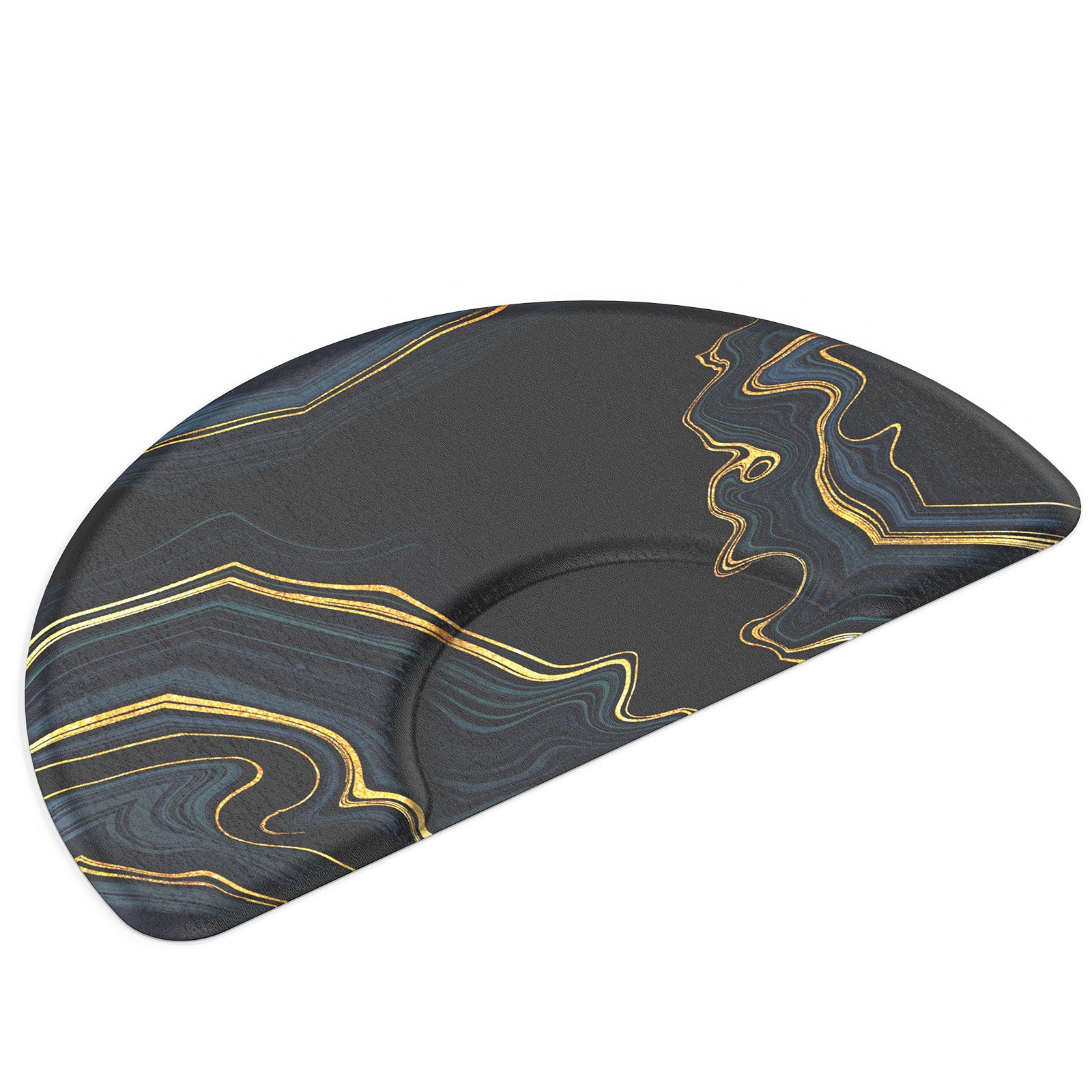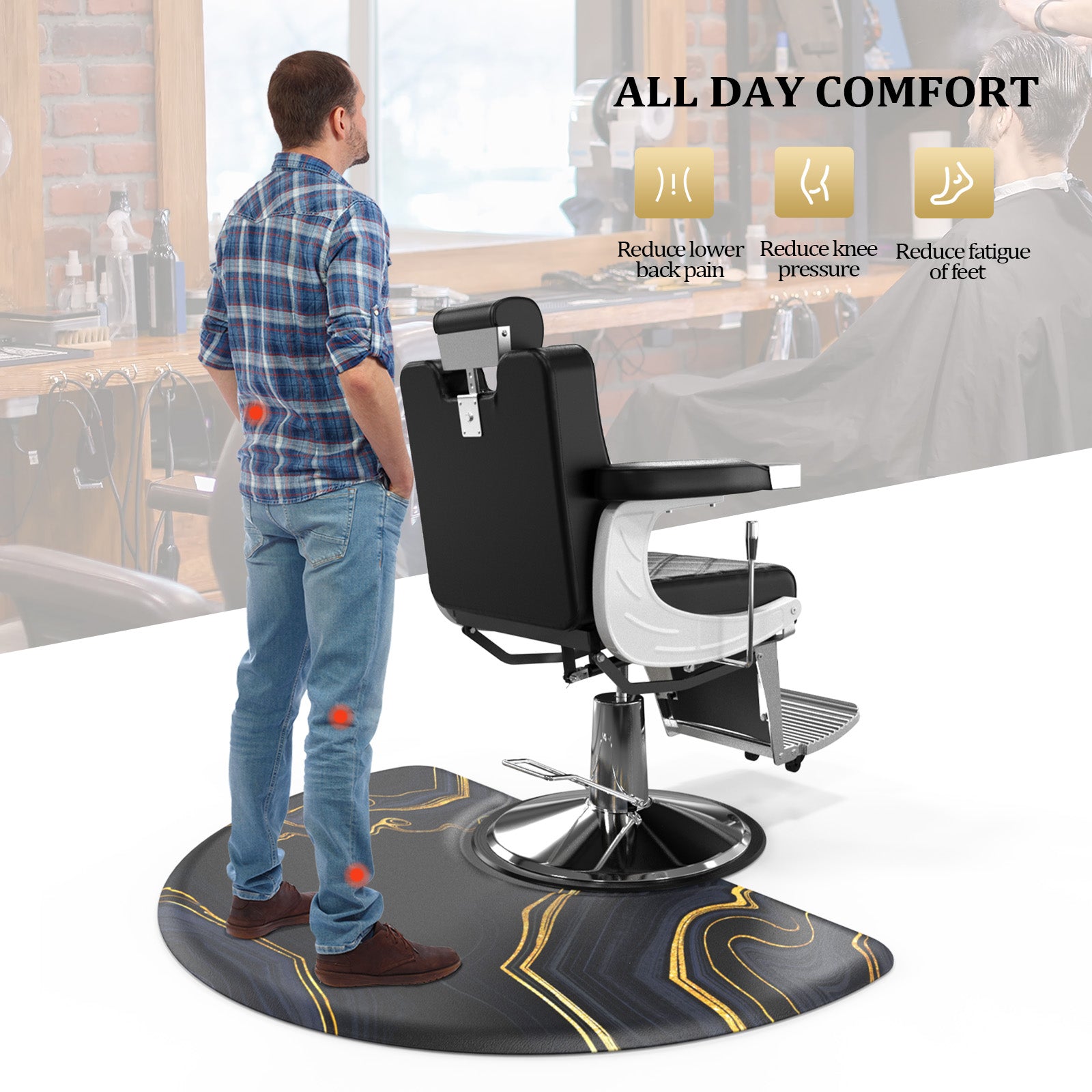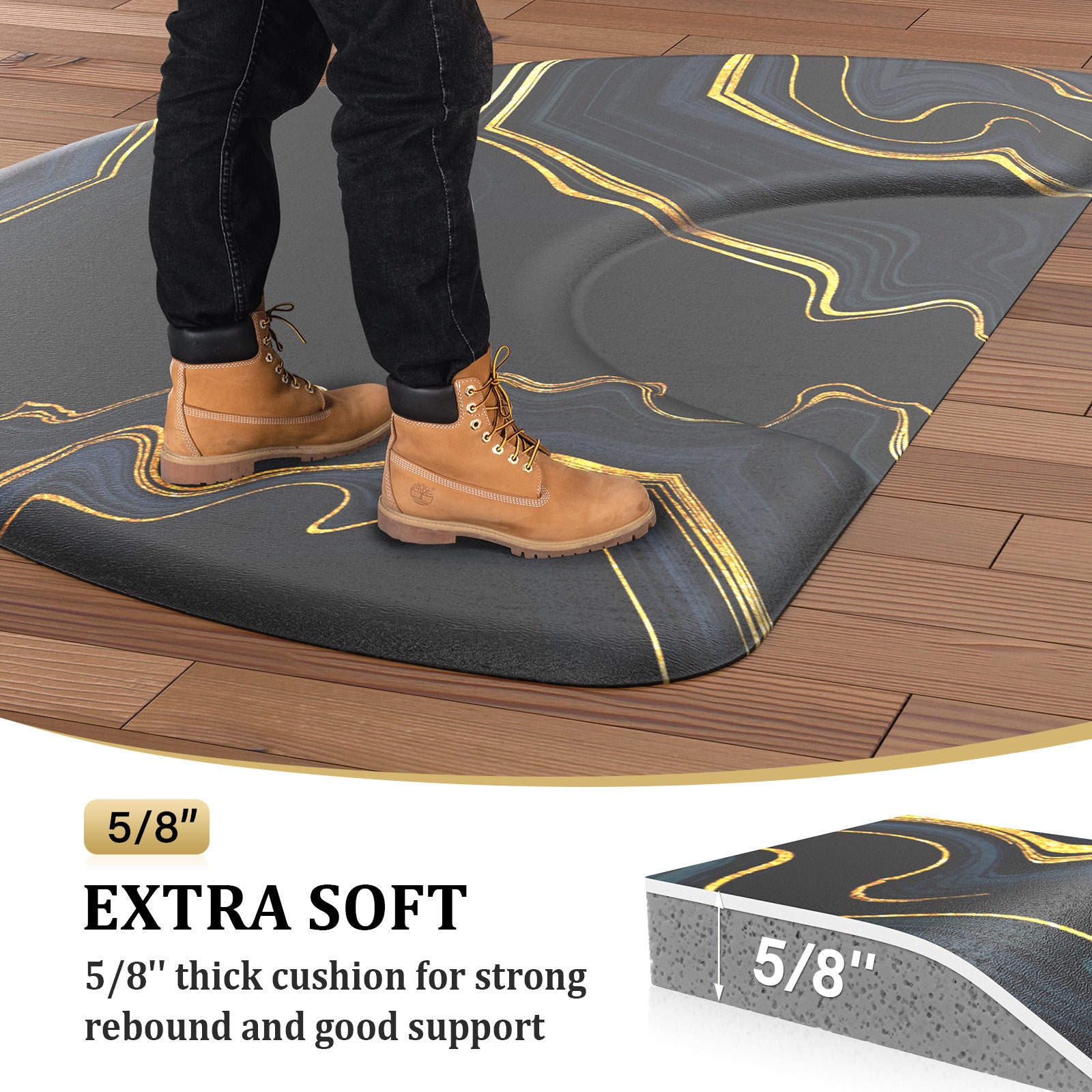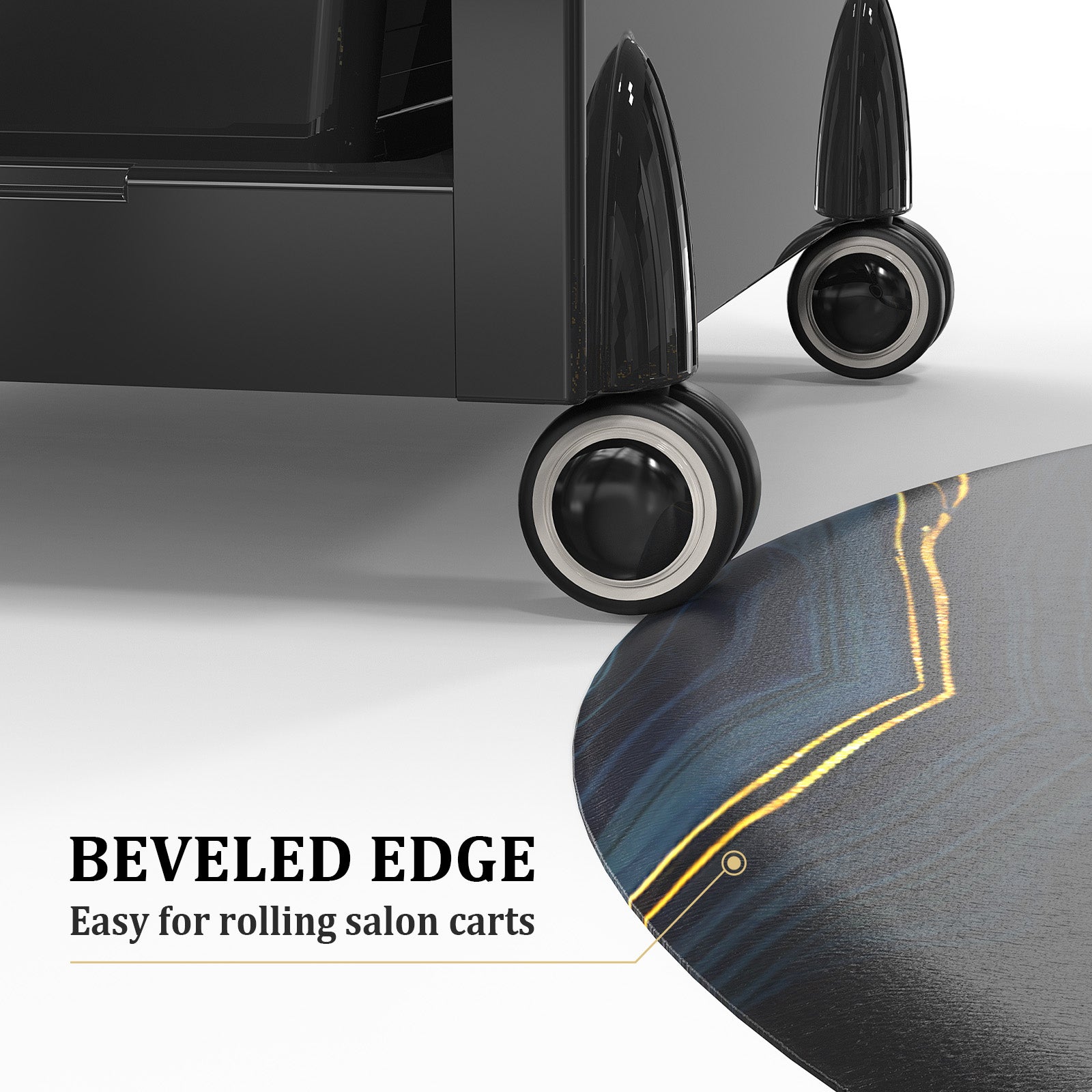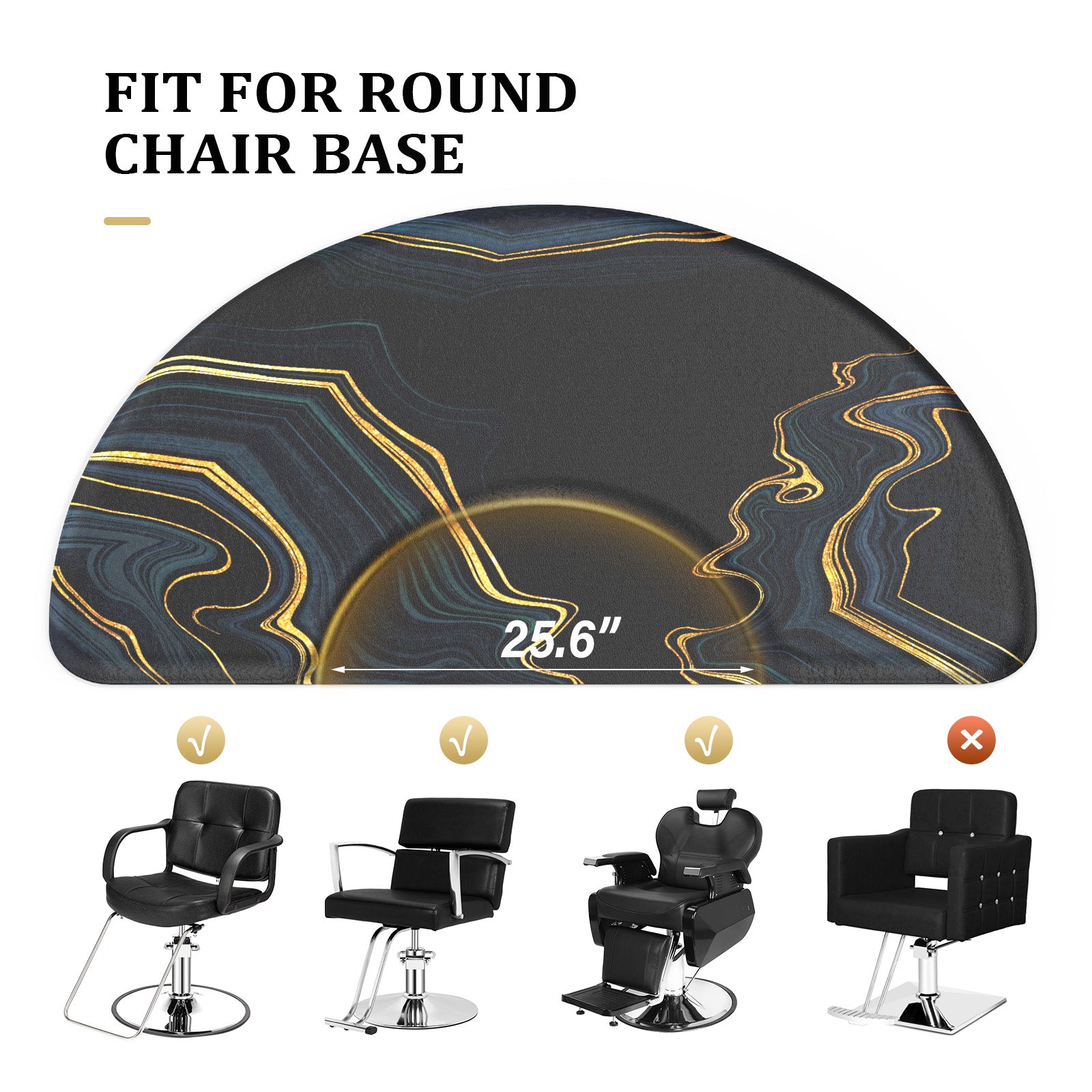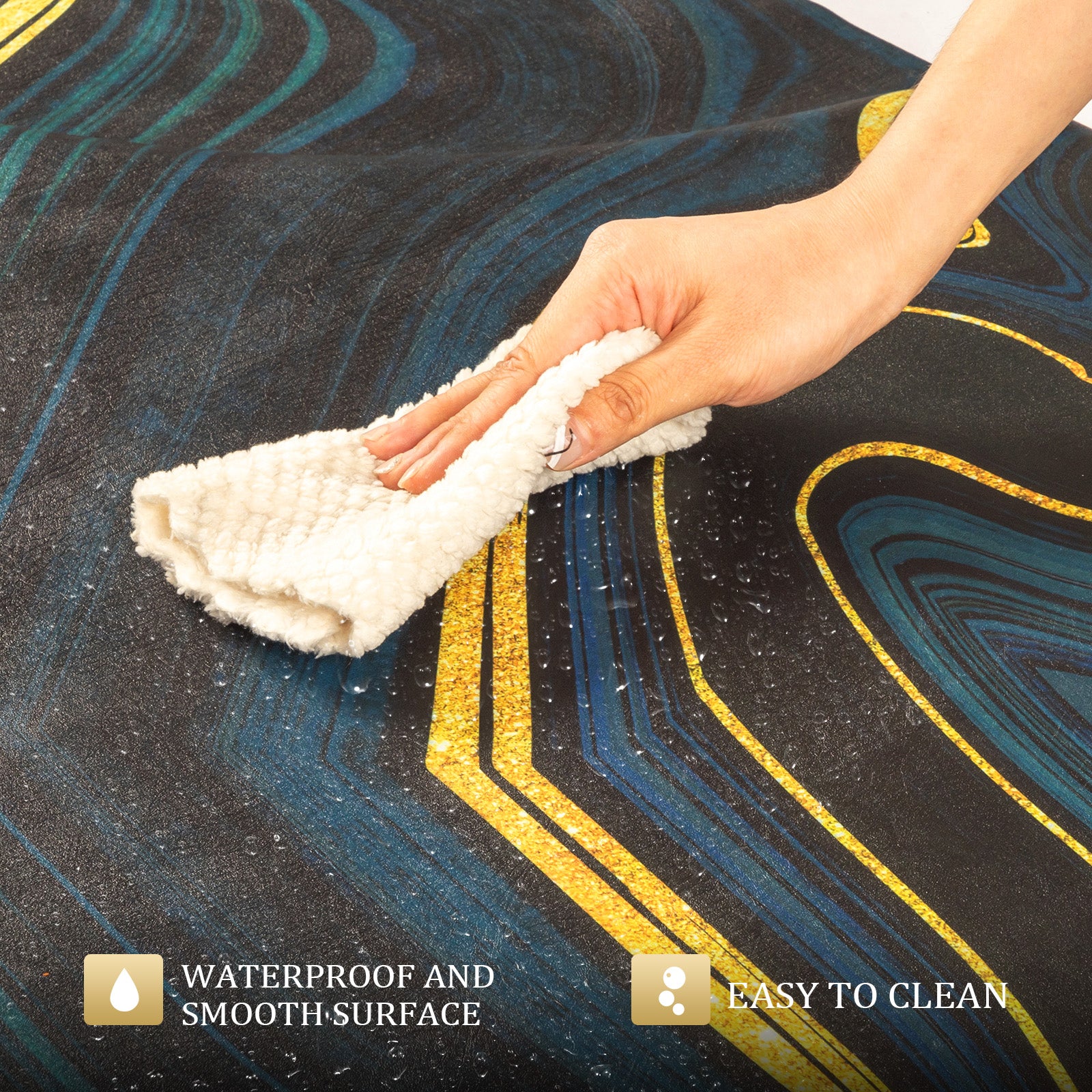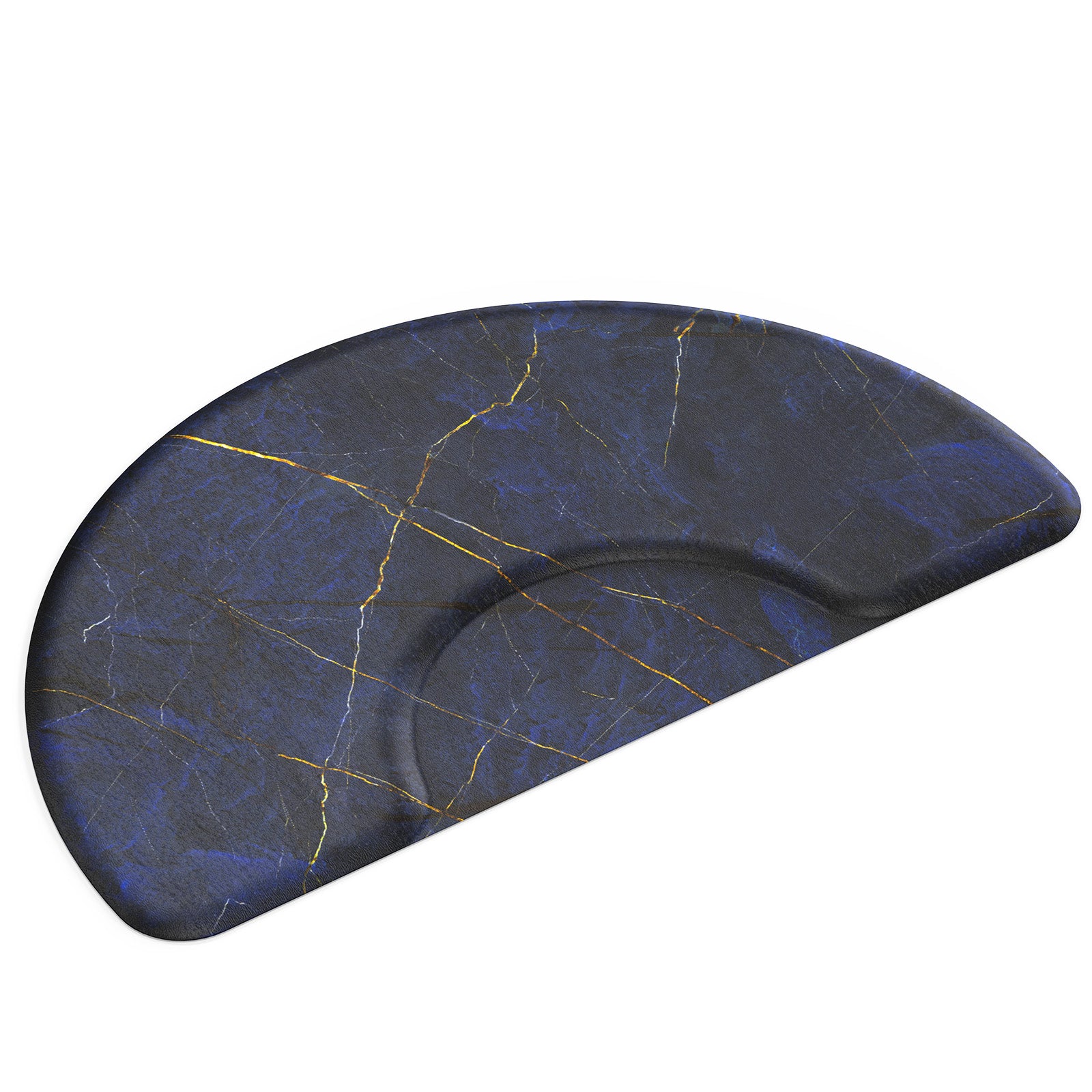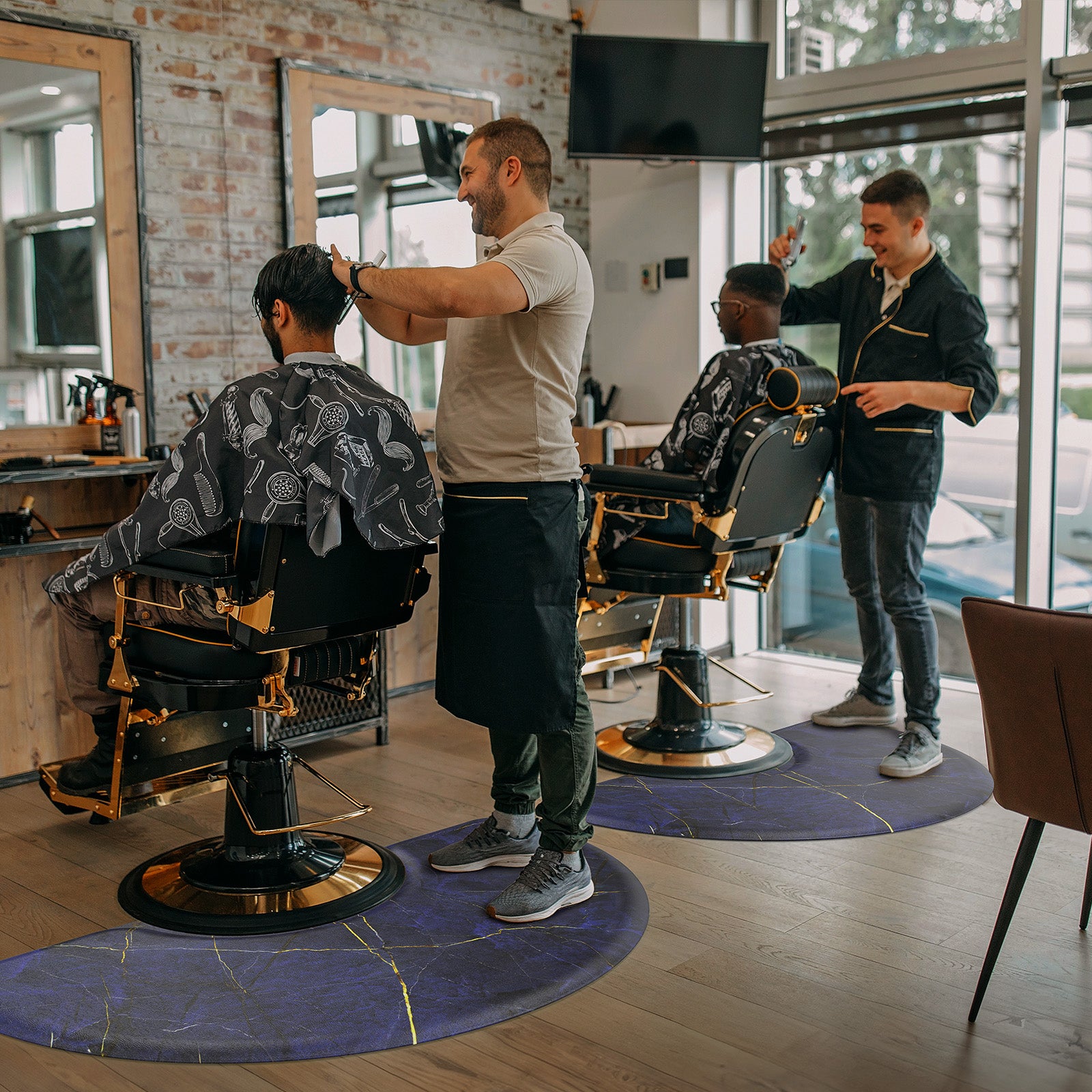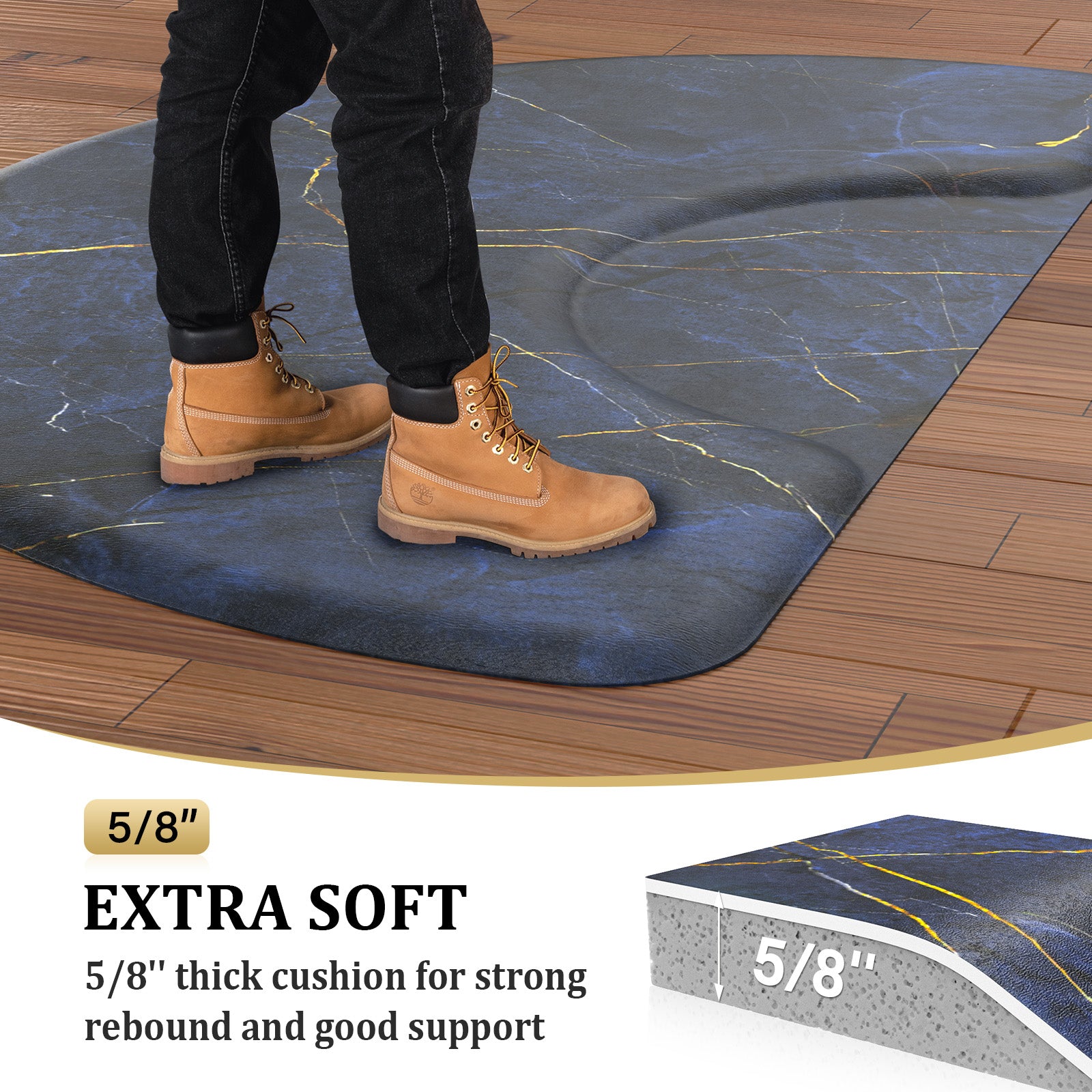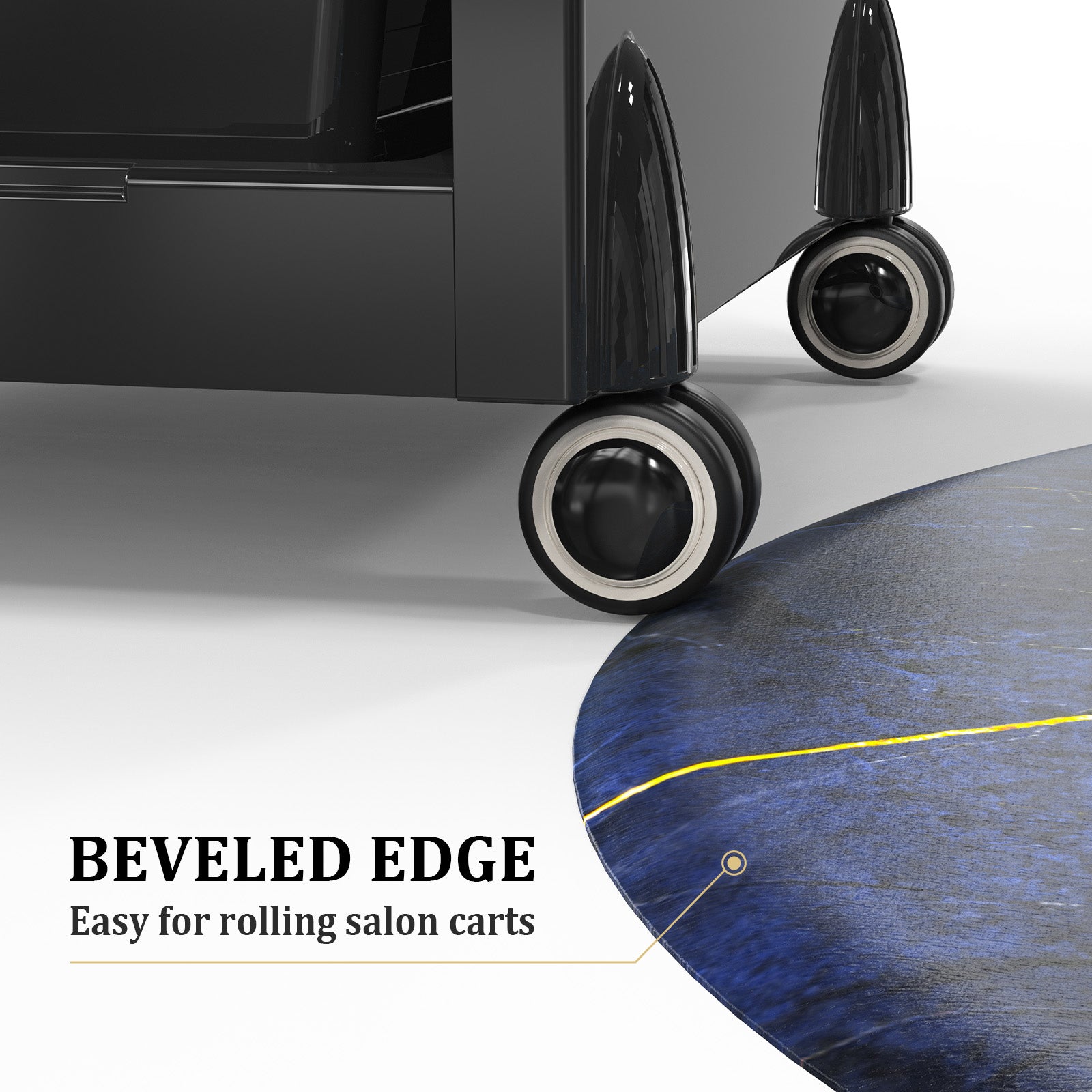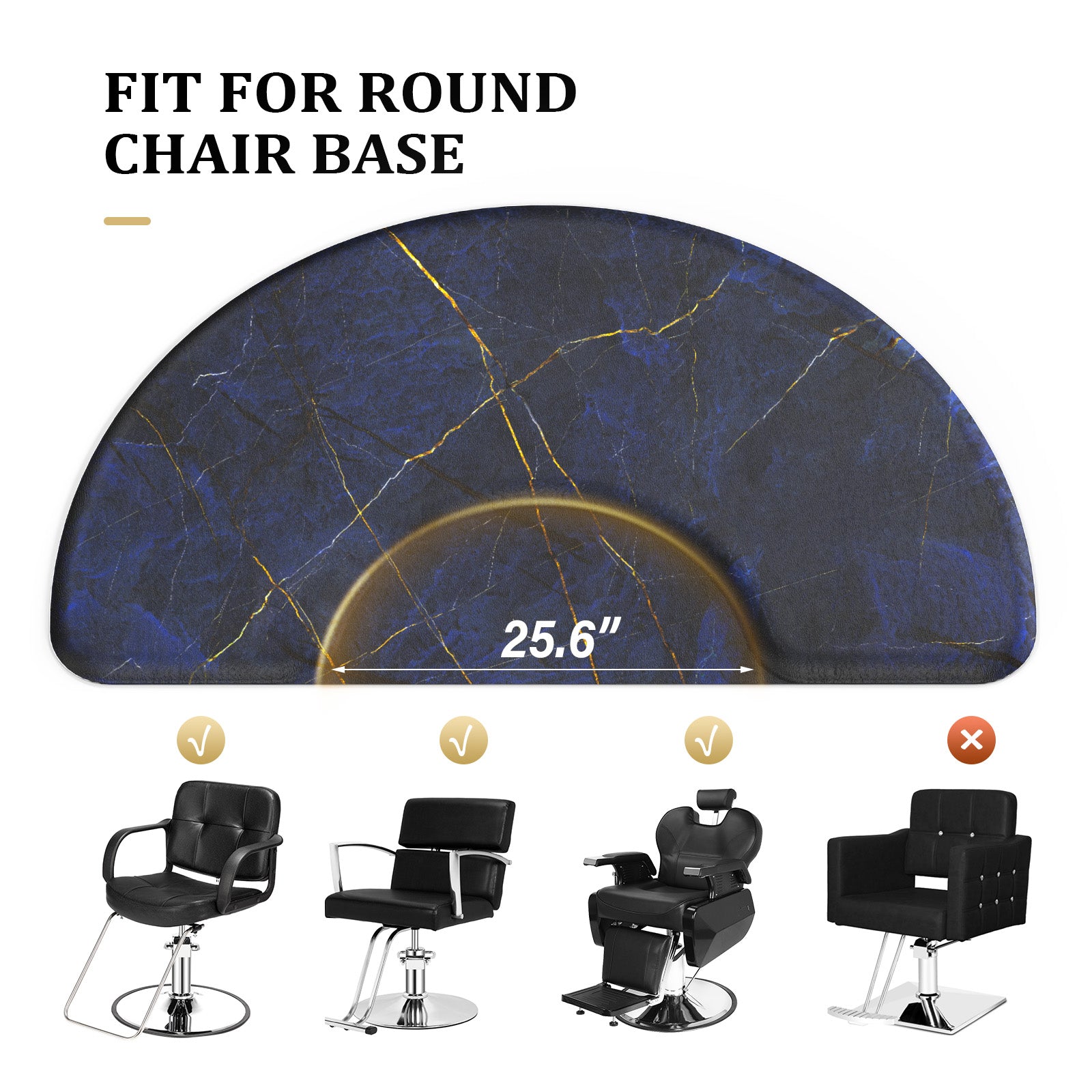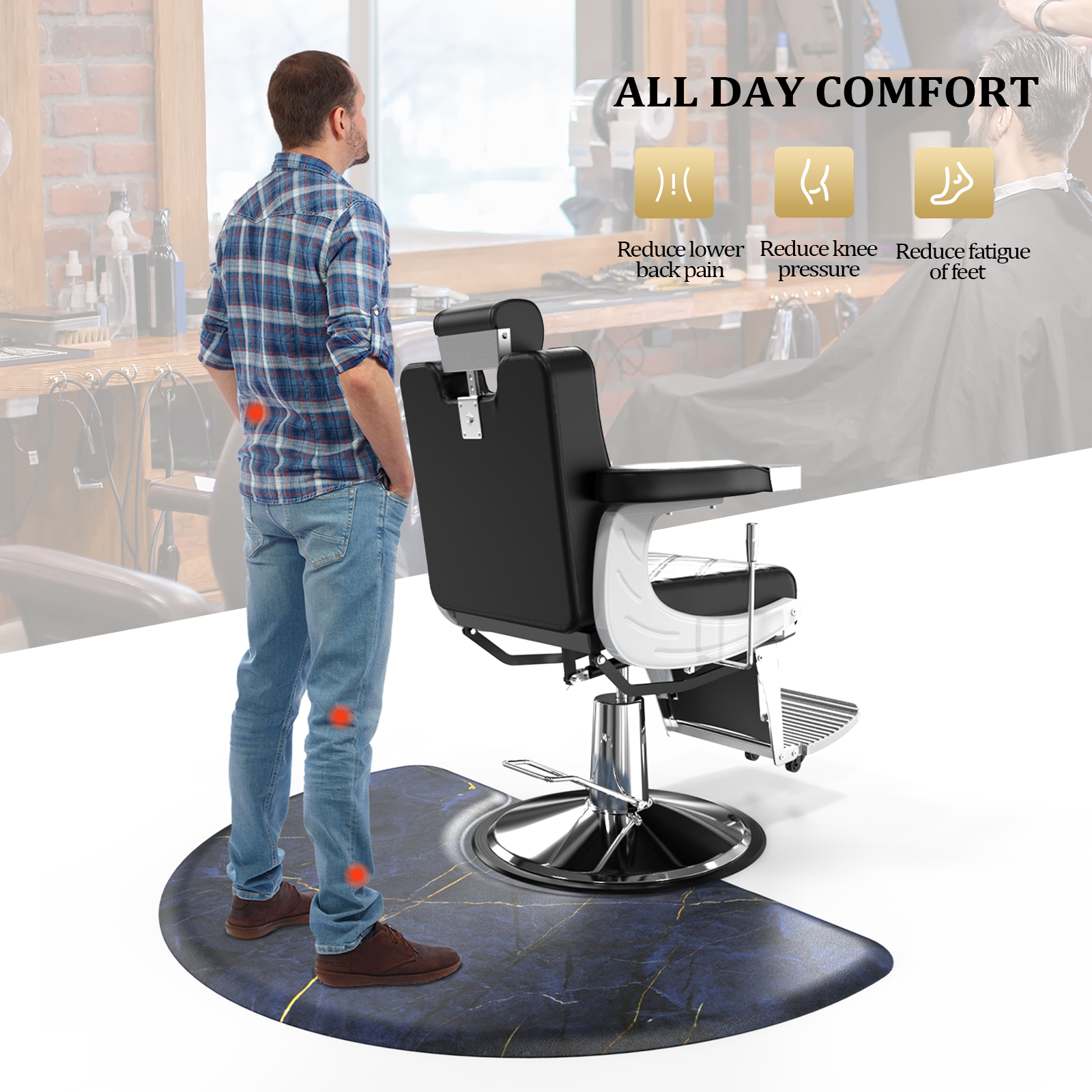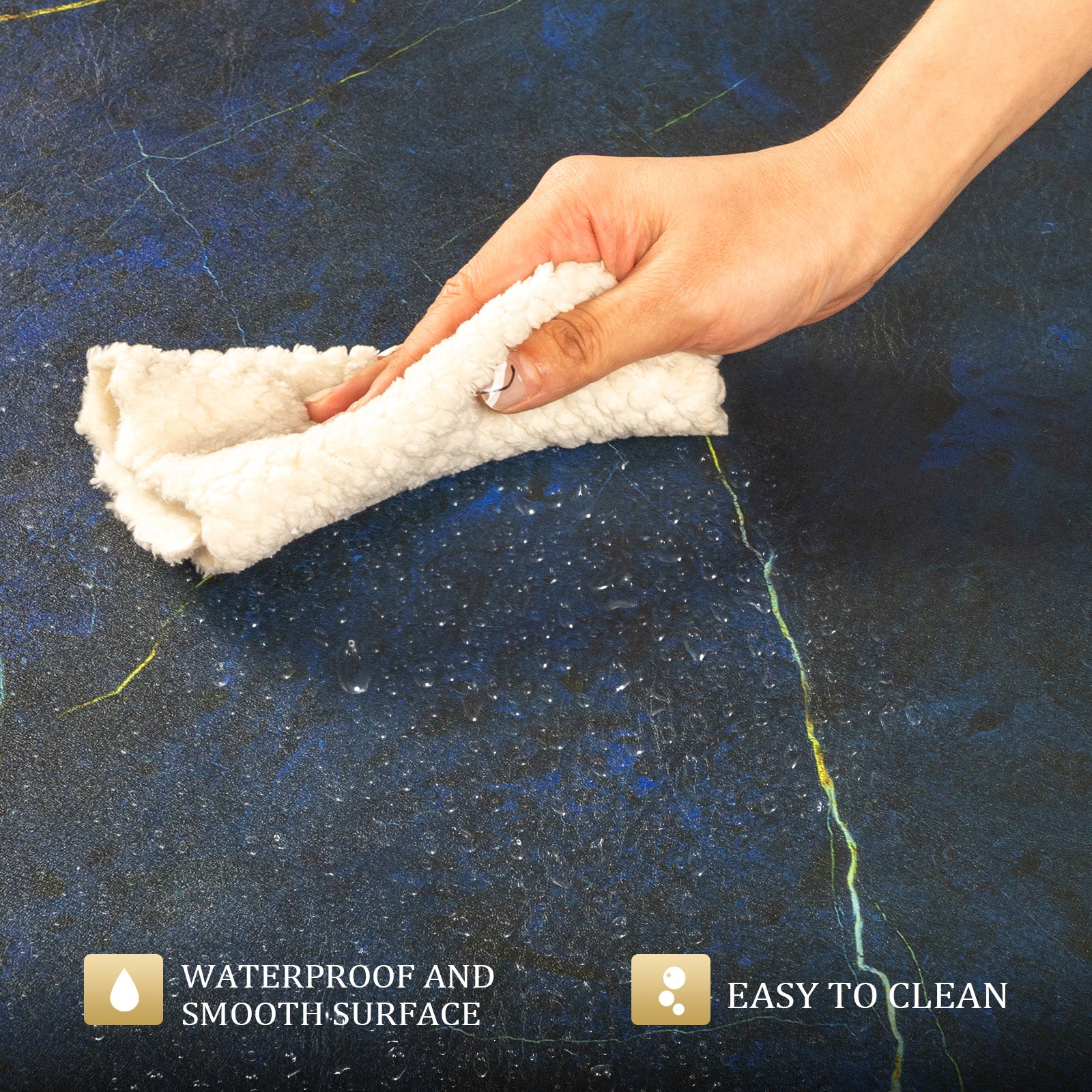 OmySalon 3'x5'x5/8'' Thick Salon Mat for Hair Stylist Anti Fatigue, Semi Circle Barber Floor Mats with Round Cut Out
Free Shipping - Usually Arrives in 5-7 Business Days
Unique & Luxury Design : The design of the hairdressing standing mat is a fusion of natural marble textures, modern luxury trends and artistic elements. Each piece of marble is a masterpiece created by nature, with unique texture variations and rich color layers interwoven into beautiful patterns. Using high-precision UV printing technology and fine craftsmanship, these unique textures are perfectly combined with the salon mats, showcasing a luxurious appearance.
Pressure Relief:This 5/8'' thick salon floor mat adopts extremely comfortable foam, which is the perfect blend of support and softness. Even prolonged standing can also be enjoyable and comfortable by using this mat. Ergonomically engineered to provide unsurpassed comfort and support while you stand, wherever you stand.
Large Standing Space : 3ft by 5ft salon chair mats provide good standing space for hairstylist to do daily job like hair cutting and hair coloring. 25.6'' x 11.8'' cutout fit for most barber chair with round base.
Smooth Right Out:Barber floor mat for station can lay completely flat 24 hours later after you open box. You can put things on its edge to let it stay flat more quickly. The durable, non-slip surface provides safety and stability, while the beveled edges prevent tripping and allow for easy access for roll-abouts and trolleys.  
Effortless Cleaning : The hair mat boasts a smooth and even surface that doesn't easily trap dust and dirt, making it a breeze to clean. Sweeping the mat or blowing a hair dryer overhead will easily remove hair and day-to-day dust. These salon floor mats can also be vacuumed.
Please note that because of different monitors, phones, lighting and settings, product colors may look slightly different than what it looks like on your screen.