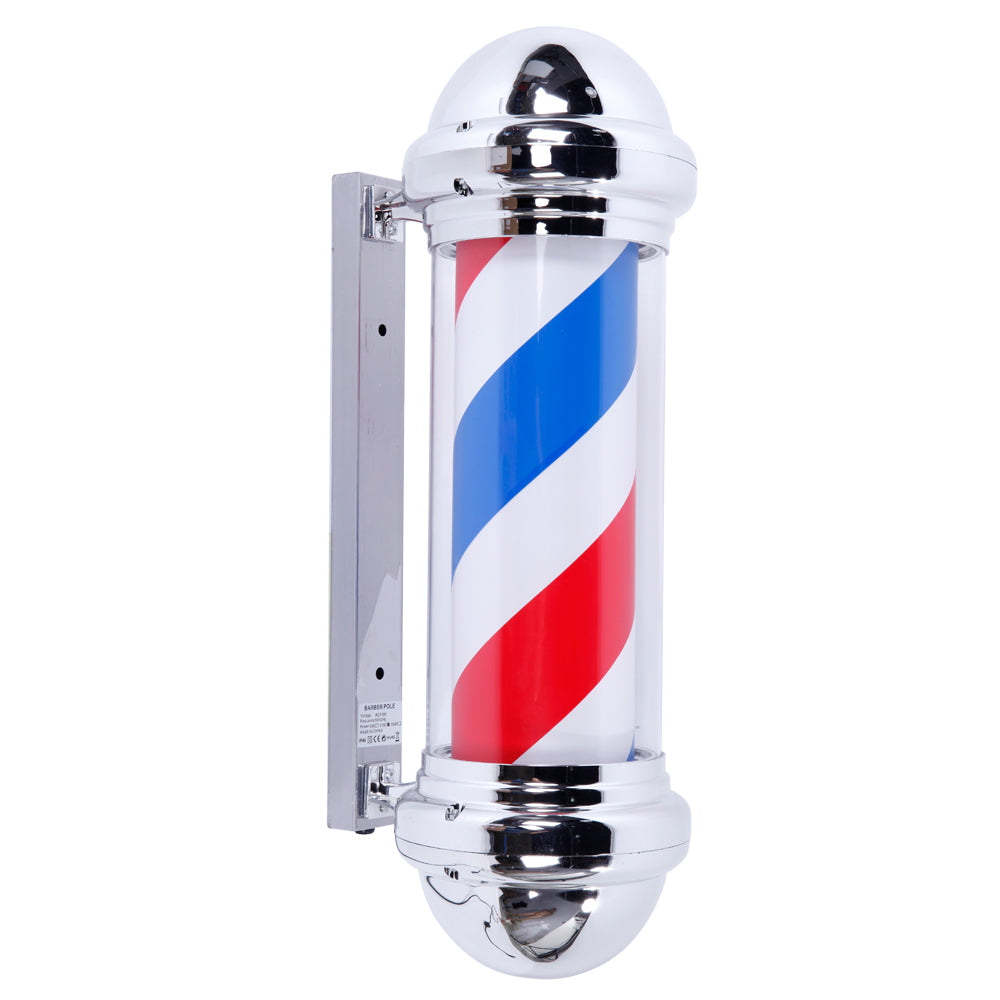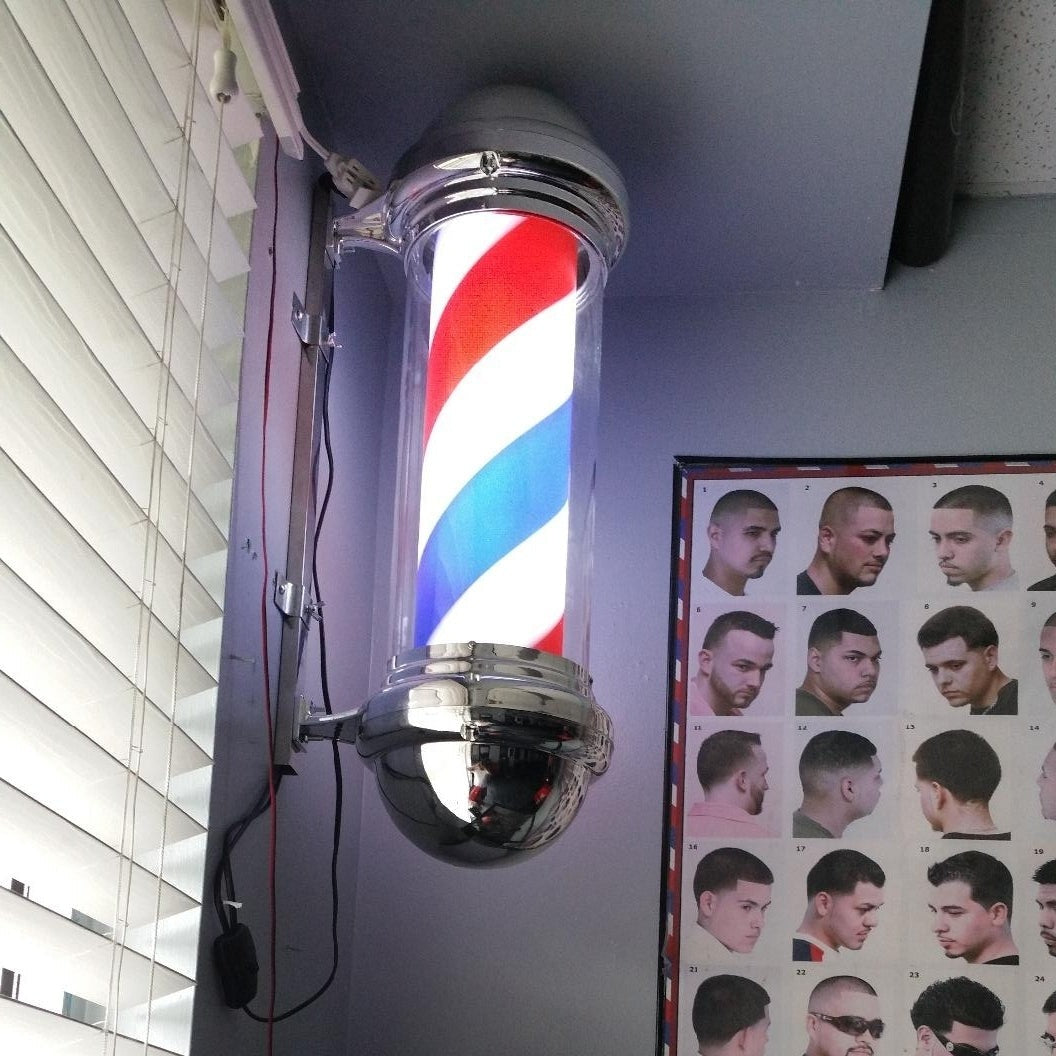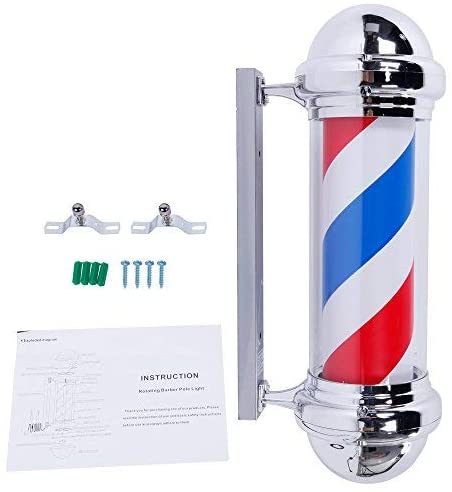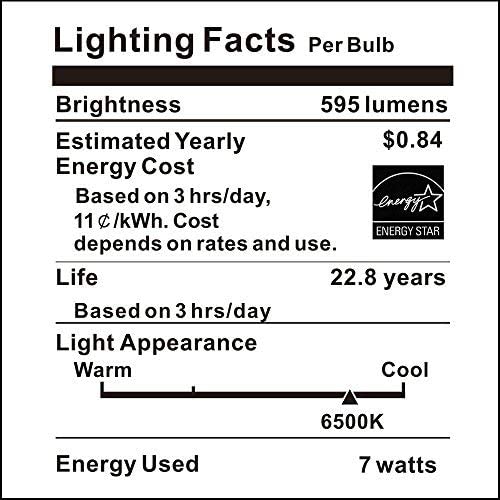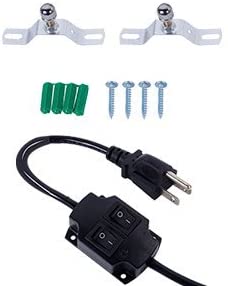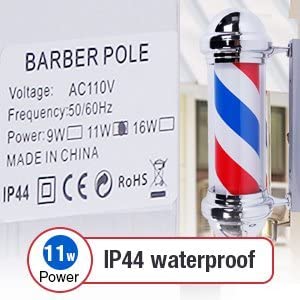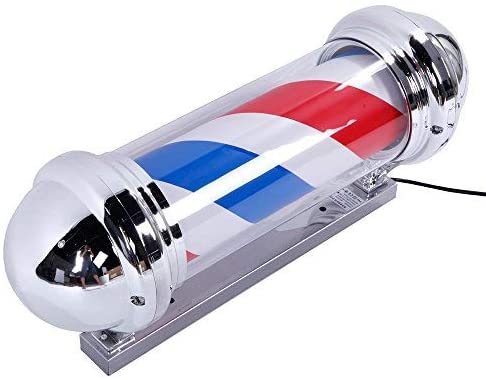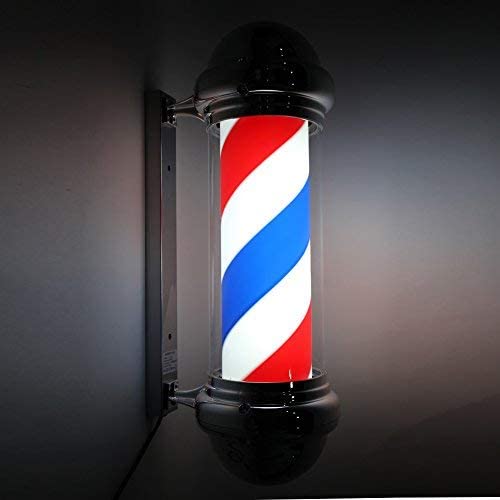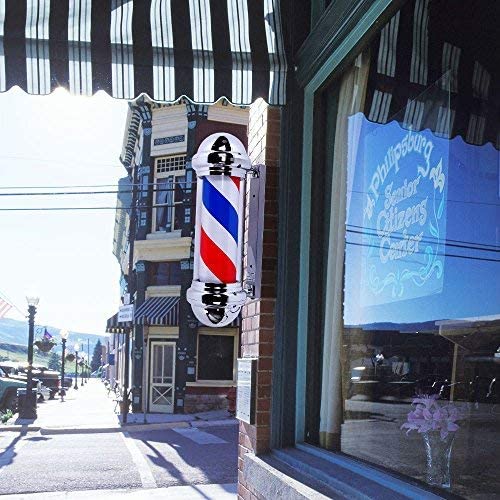 OmySalon 28in Barber Pole Light Rotating Red White Blue LED Strips Barber Shop Light
Free Shipping - Usually Arrives in 5-7 Business Days
Introduction:
We particularly share this Attractive Red White Blue Romantic Rotary Light for Hair Salon to you. It is in fantastic design with both appealing light and rotation style. Using premium PU tube and stainless steel, this light is solid and durable for long-term use. It is quite easy for installation. Just install the lamp for welcoming more and more customers!
Features:
1.ATTRACTIVE STYLE: Classic Wall mount Barber shop Sign, Attractive Red White Blue Romantic Rotary Light for Hair Salon Barber Shop SPA Business, easy to attracts potential customer and visitors

2.EASY TO ASSEMBLE & REMOVE: Mefeir rotating light has straightforward illustrations and descriptions. Don't need complicated assemble steps, just need to fix it on the wall and 2 switches to control the light and rotate.

3.HIGH BRIGHTNESS BUT SAVE ENERGY: 595 Lumens, Cool 6500K; Spinning Swirl Cylinder. Inner Lighting with Energy Saving 7W LED Light Stripes, which provides enough light, also is a beautiful sight in the night. So this rotating light is environmentally friendly and cost-effective to you.

4.BREAK PROOF PACKAGE: This Mefeir rotating light is packaged with Double-layer corrugated carton and 3 foam pad to ensure it can be protected. Please do not worry, we promise all the item you received are intact.

5.PERFECT DESIGN: Dimensions:(28.5 x 11.4 x 8.3) '' (L x W x H)--Spinning Color: Red White Blue--IP44 Waterproof--59" Power Cord with Light and Cylinder Switch--Motor Speed: 50-60 RPM--Voltage:110V-120V--Power Motor:4W--Rotating Stainless Iron Wall Mounting Base--Acrylic cylinder,ABS Chrome Plated Caps and Pole ends--Perfect for outdoor and indoor use. 
What You Get:
1 x Rotating Barber Pole Light
1 x Bag of Accessories
1 x User Manual
1. Main Material: ABS & Painted Iron
2. Body Color: Red & Blue & White
3. Size: 28"
4. Dimensions: (28.34 x 11.42 x 8.27)" / (72 x 29 x 21)cm (L x W x H)
5. Weight: 5.51 lbs/ 2.5 kg
6. Voltage: AC110V
7. Frequency: 50/60Hz
8. Cord Length: 59" / 1.5m
9. Motor Speed: 50/60 RPM
10. Plug Type: US Standard
Beautifully finished
Easy to install,very attractive finish,well made
It Rotates
This one makes some motor noise, but in a barber shop environment it is likely it wouldn't be noticed. Unfortunately like almost everything else this was manufactured in China. We need to begin making quality products in America again like we did decades ago.