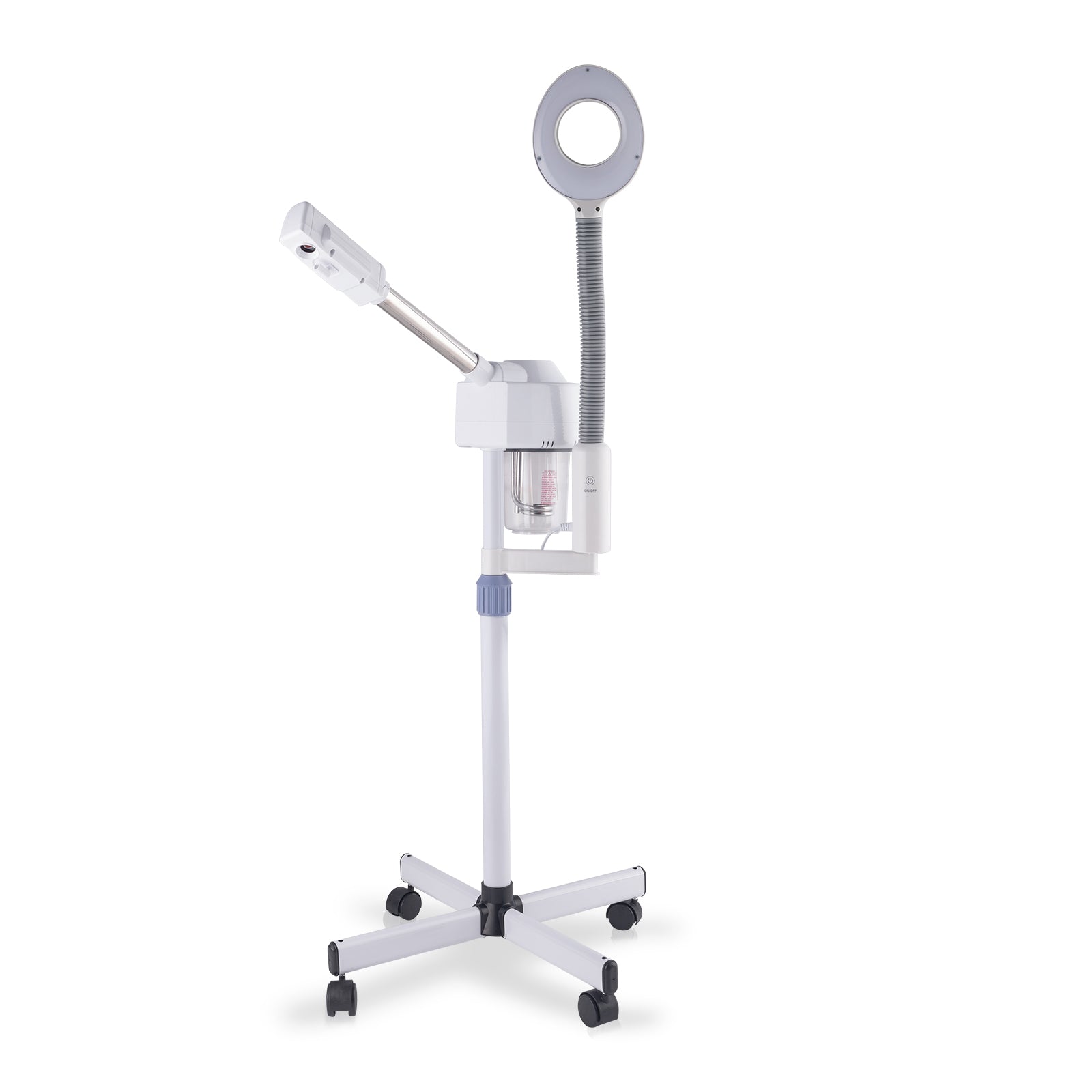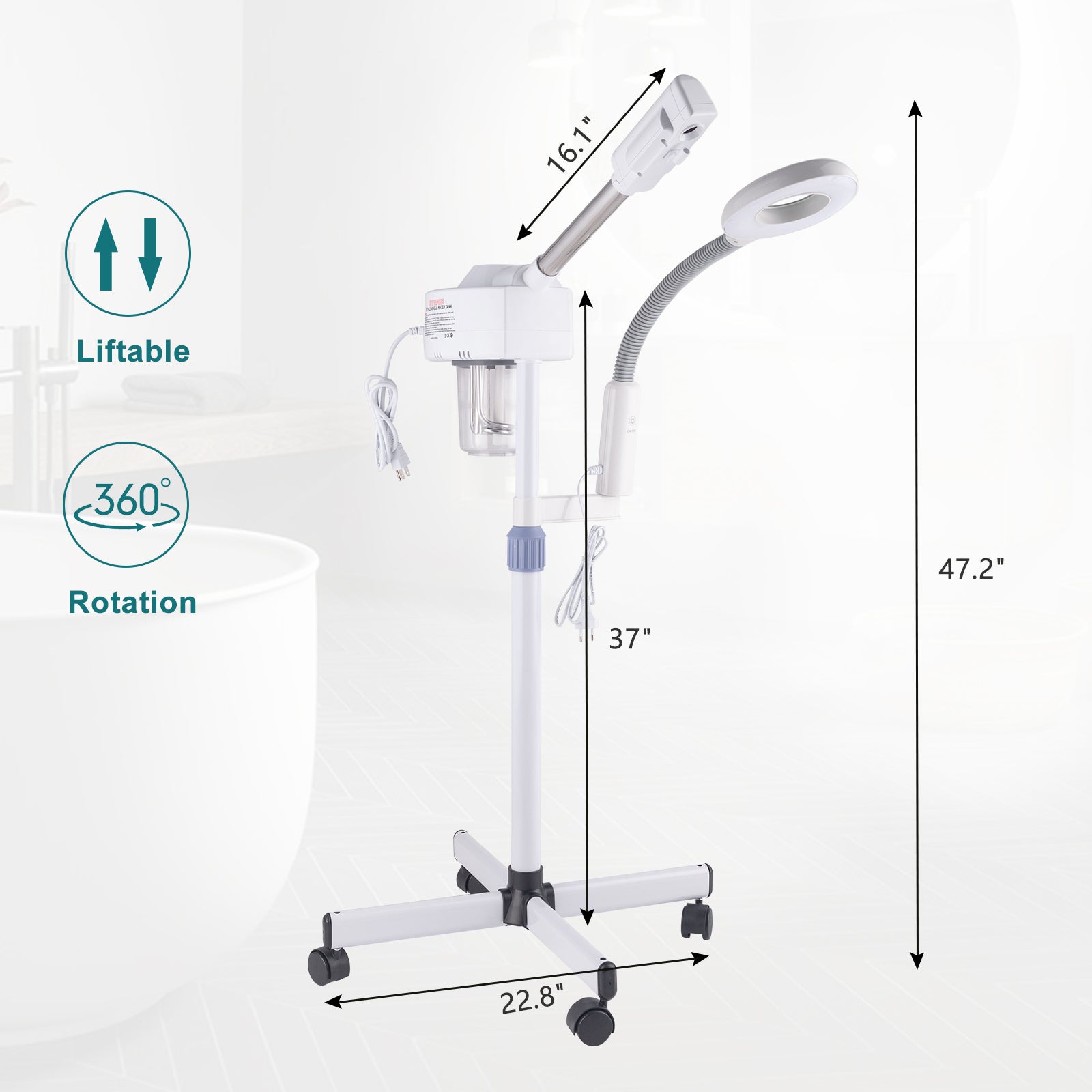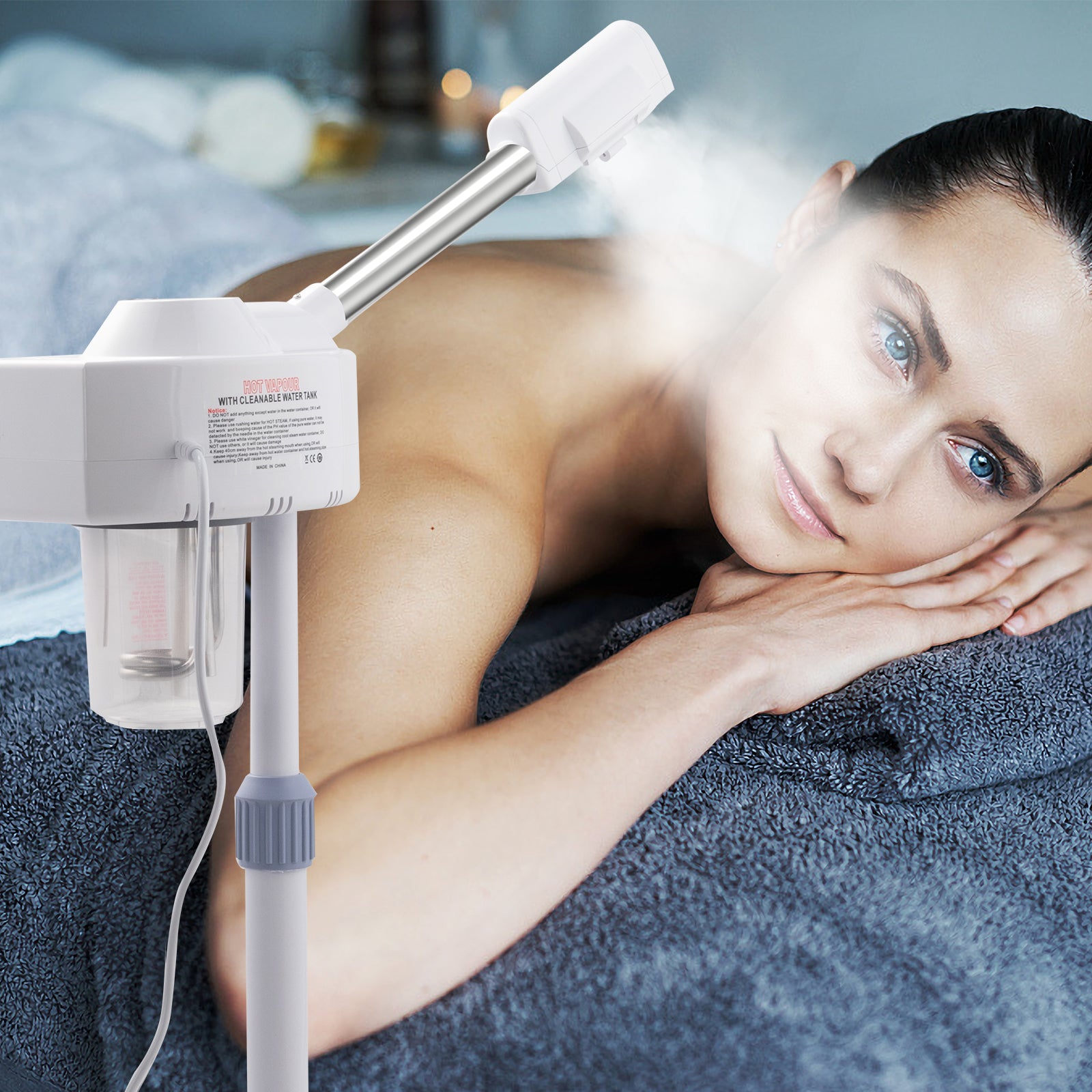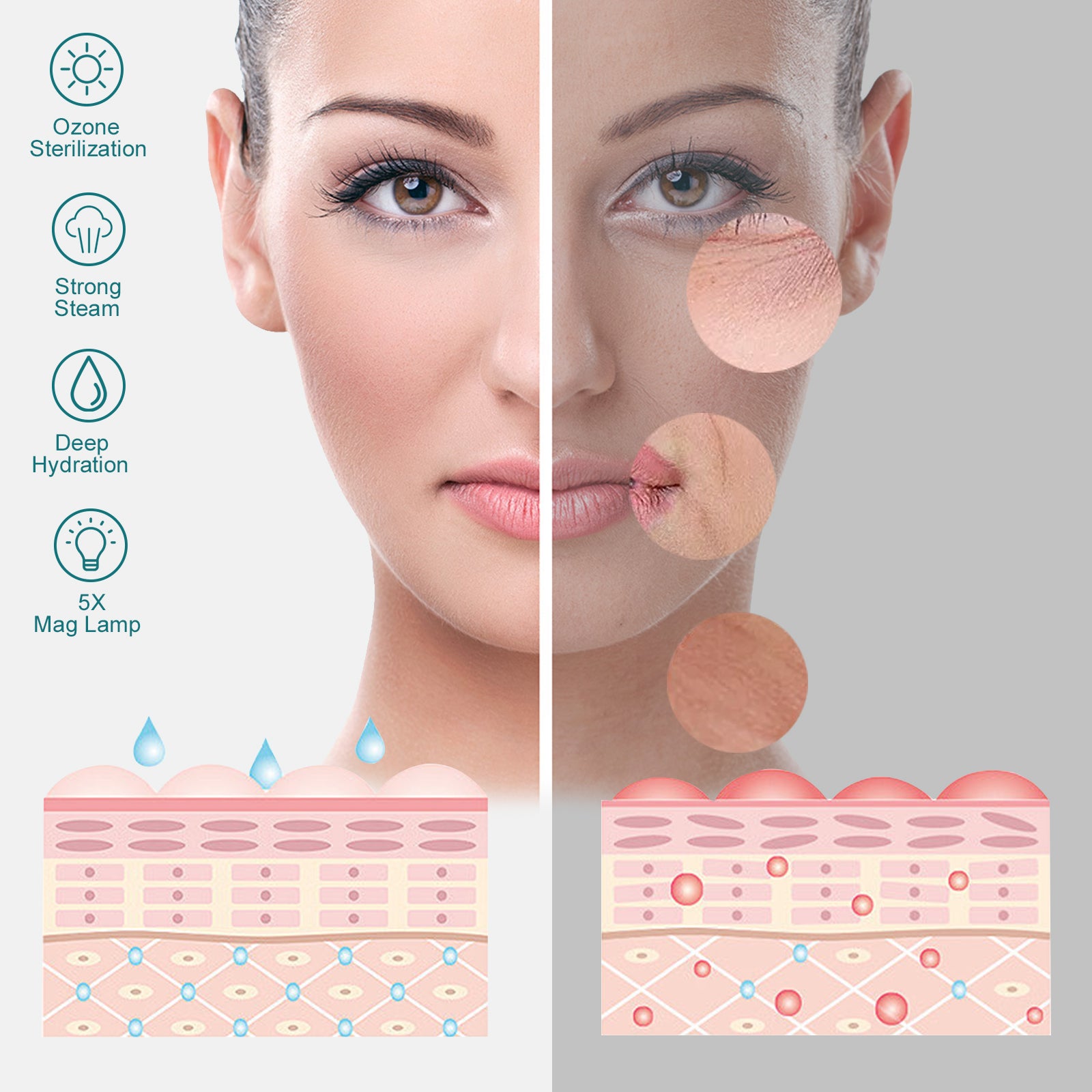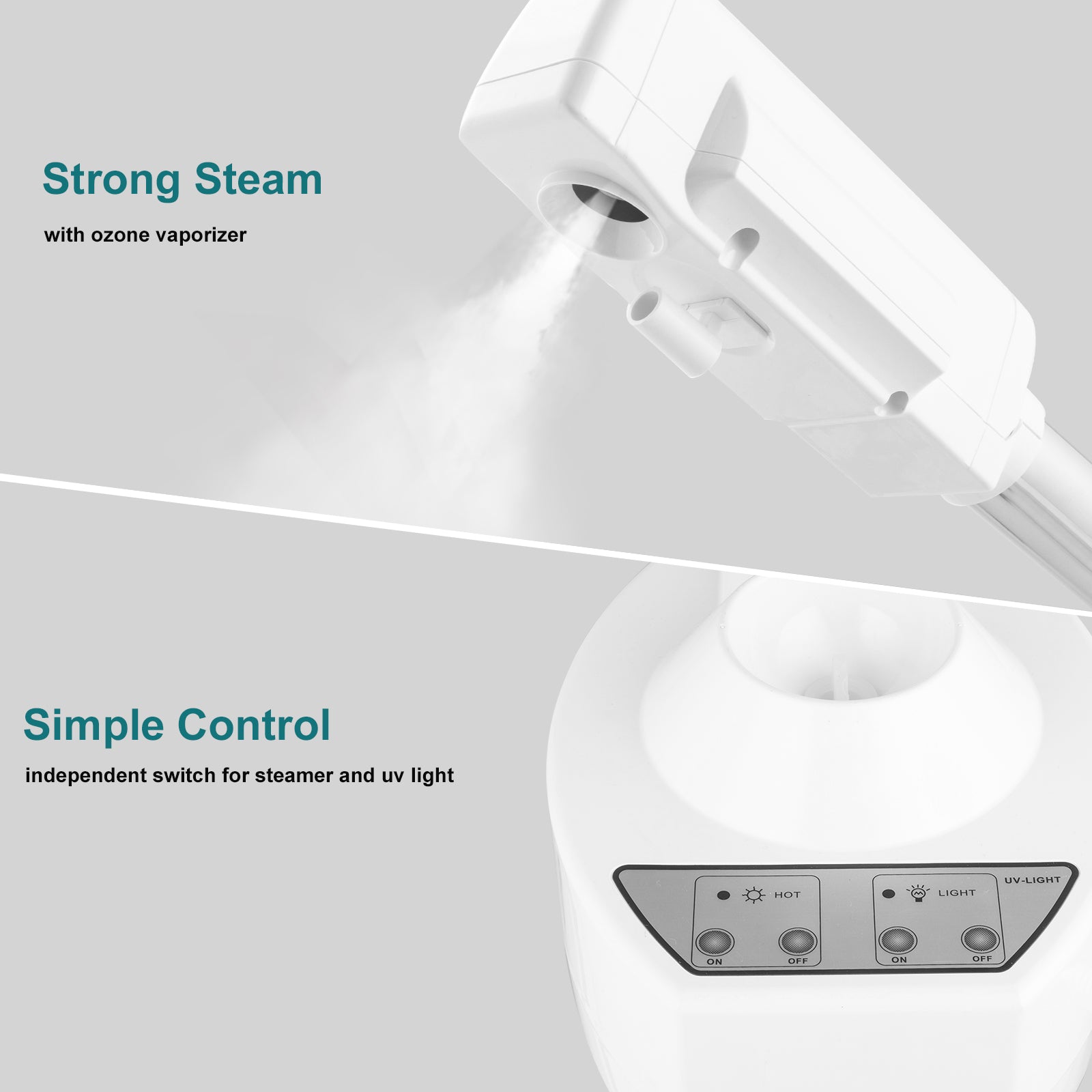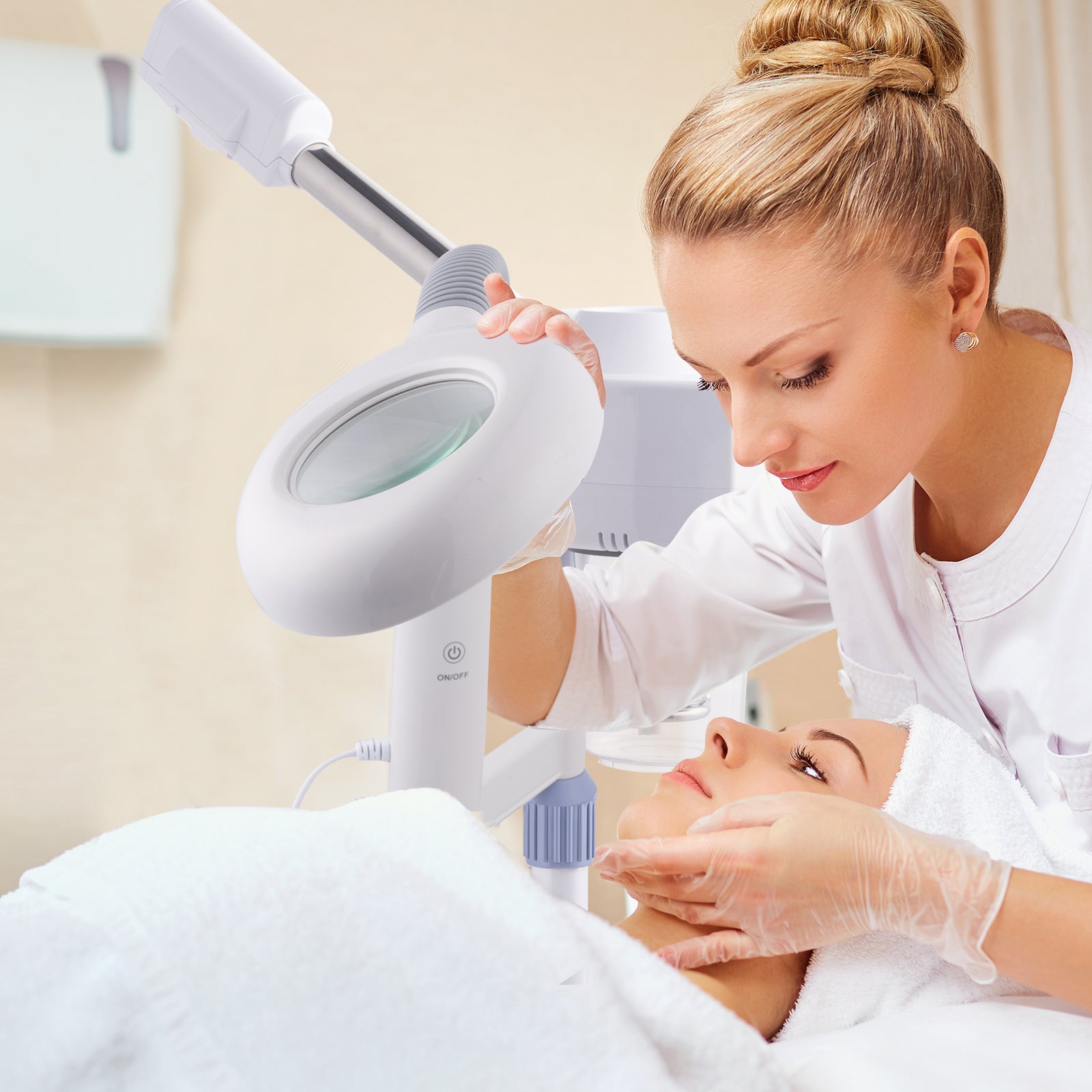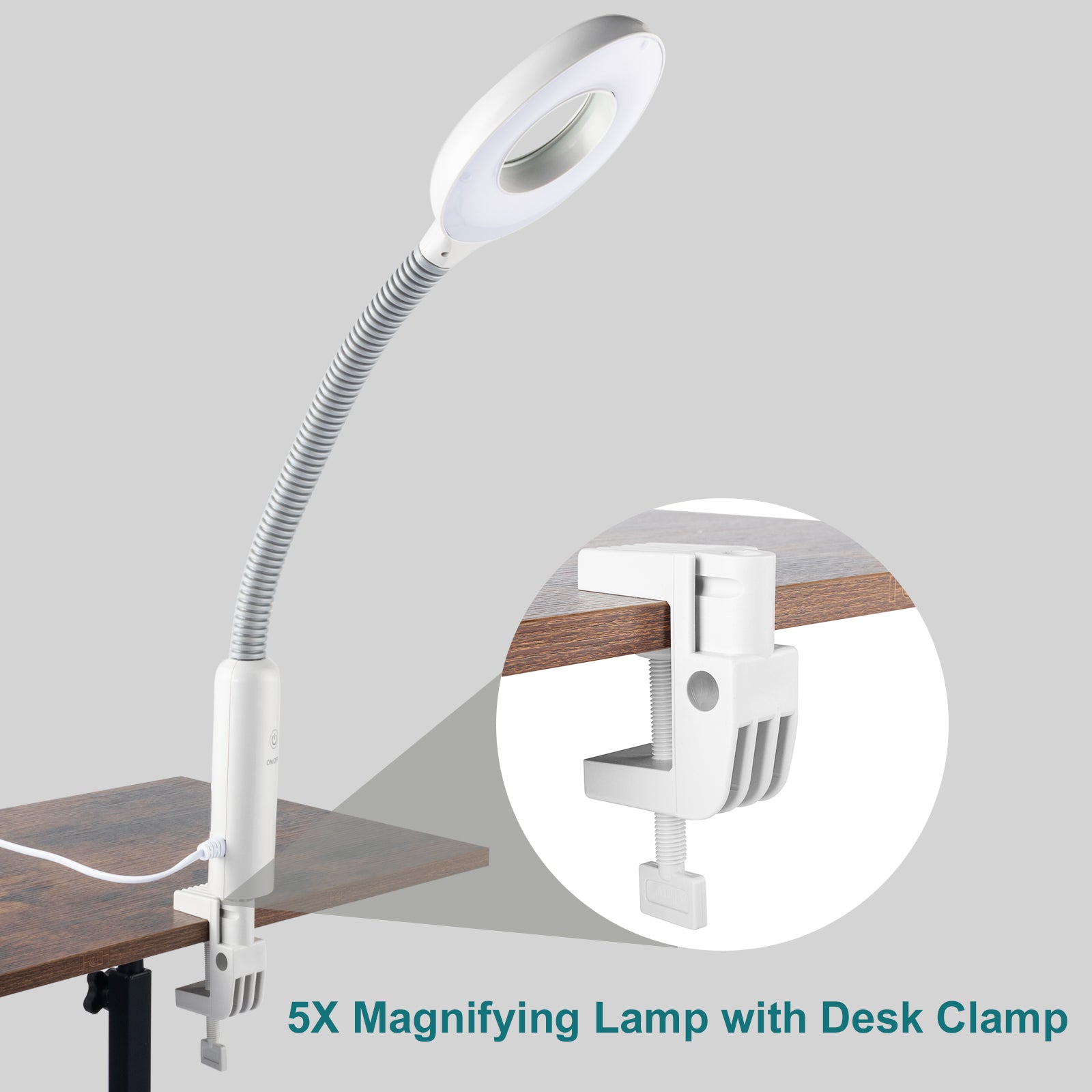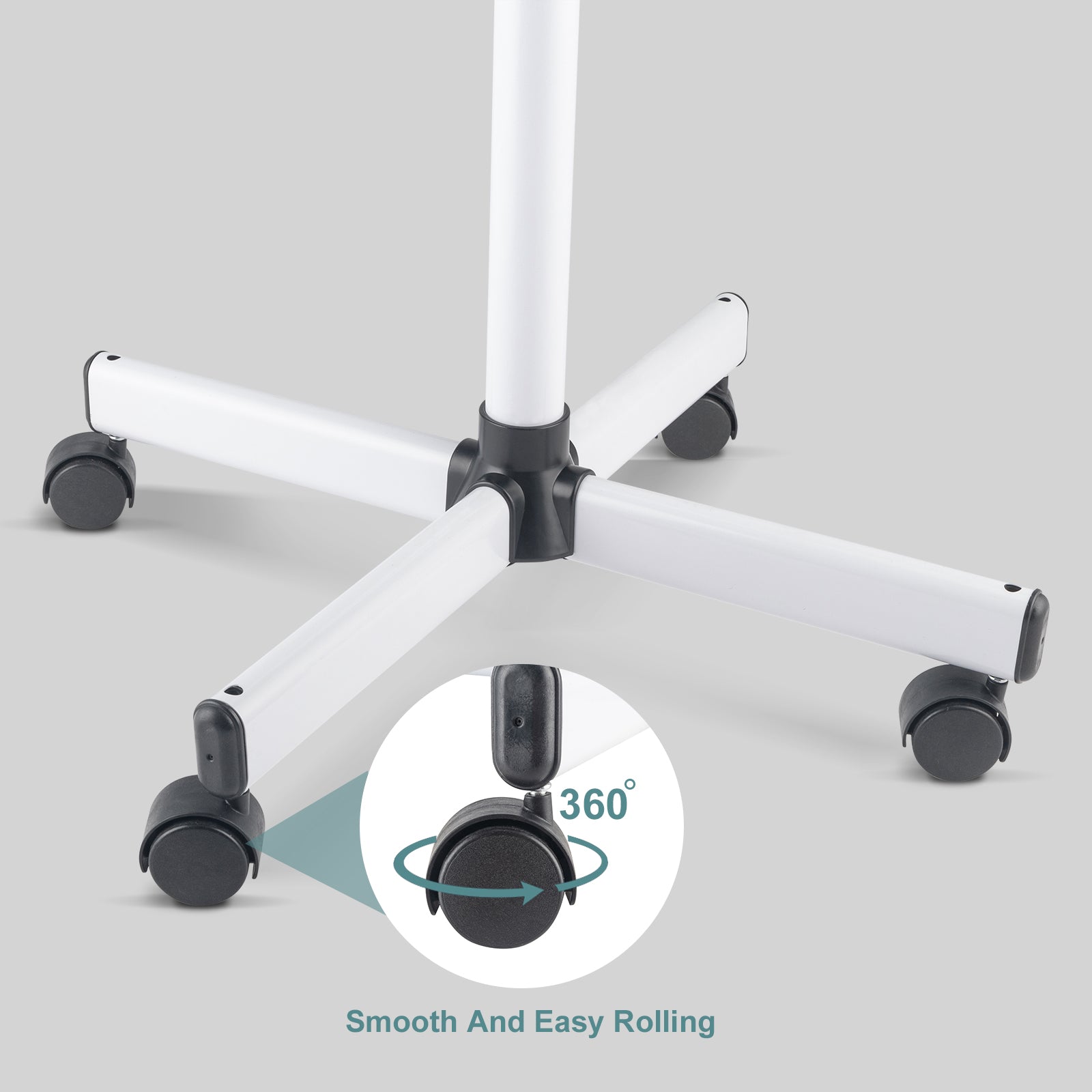 OmySalon 2 in 1 Facial Steamer with 5X Magnifying Lamp
Free Shipping - Usually Arrives in 5-7 Business Days
Features:
1.【Warm Mist】- The warm steam helps hydrate your skin, promoting relaxation and comfort. It quickly produces a substantial amount of strong steam, making it an excellent choice for professional estheticians.
Note: Do not use distilled water or purified water, it works with tap water or mineral water. Distilled or purified water may not be detected by the sensor, resulting in continuous beeping.
2.【5X Magnifying Lamp】-  The 5X magnifying lens is a valuable tool for therapists or beauticians during facial spas, providing clear observation of the face without glare or chemical pollution, and it won't cause any harm to you or your clients' eyes. The light is easy to attach with the fixing clamp.
3.【Easy Operation】- This facial steamer has two operating modes: steam only or steam with ozone (UV), each with its own on/off switches and lighted indicators. The water container should be properly tightened; otherwise, the machine will beep as a safety measure.
4.【360° Spray Head Rotation】- Made of ABS and metal base, this facial steamer is perfect for personal skin care at home. The rotating sprayer enhances its functionality, and the nano ion mist helps improve skin quality, while ozone aids in better skin treatment. The ozone function can be easily turned on or off based on your needs.
5.【Adjustable & Movable】- With an adjustable height ranging from 32'' to 41'', this facial steamer is suitable for use with shampoo chairs or massage tables. It's an ideal skin care device for barber shops and beauty salons. Thanks to its four rolling casters, you can effortlessly move it around your house or studio.
6.【Assembly】- This professional facial steamer is easy to assemble. It features an opening in the front where the steam comes out, allowing you to add herbs or flowers for an even more spa-like experience.

What You Get:
1 x Facial Steamer
Base Diameter: 20.7''

Water tank: 27oz

Lamp Power: 20W

Steamer Power: 800W

Voltage: AC110V 50/60Hz
Facial steamer with 5x magnifying lamg
Steamer and light work good. The only one thing, if you need a good magnifying lamp, it will not work for you, it's very small and the lens is not real and the picture is blurry. If you will use the steamer with just light buy it!
How to Assemble OmySalon Facial Steamer
I asked the customer service how to install it, and they sent an installation video, which is very simple and easy to understand. Share with others in need.
Easy to use
Great price and easy to use!
Lleg rpido y muy bien embalado
Todo muy. Ien y fcil de embalar, el nico detalle es que el soporte de la lmpara es muy frgil y no sostiene firme
Works Great!
The steam is surprisingly good for softening the skin before extractions. The magnifier works great for a closer look at the skin. The price is great if you're on a budget. It's my second one.