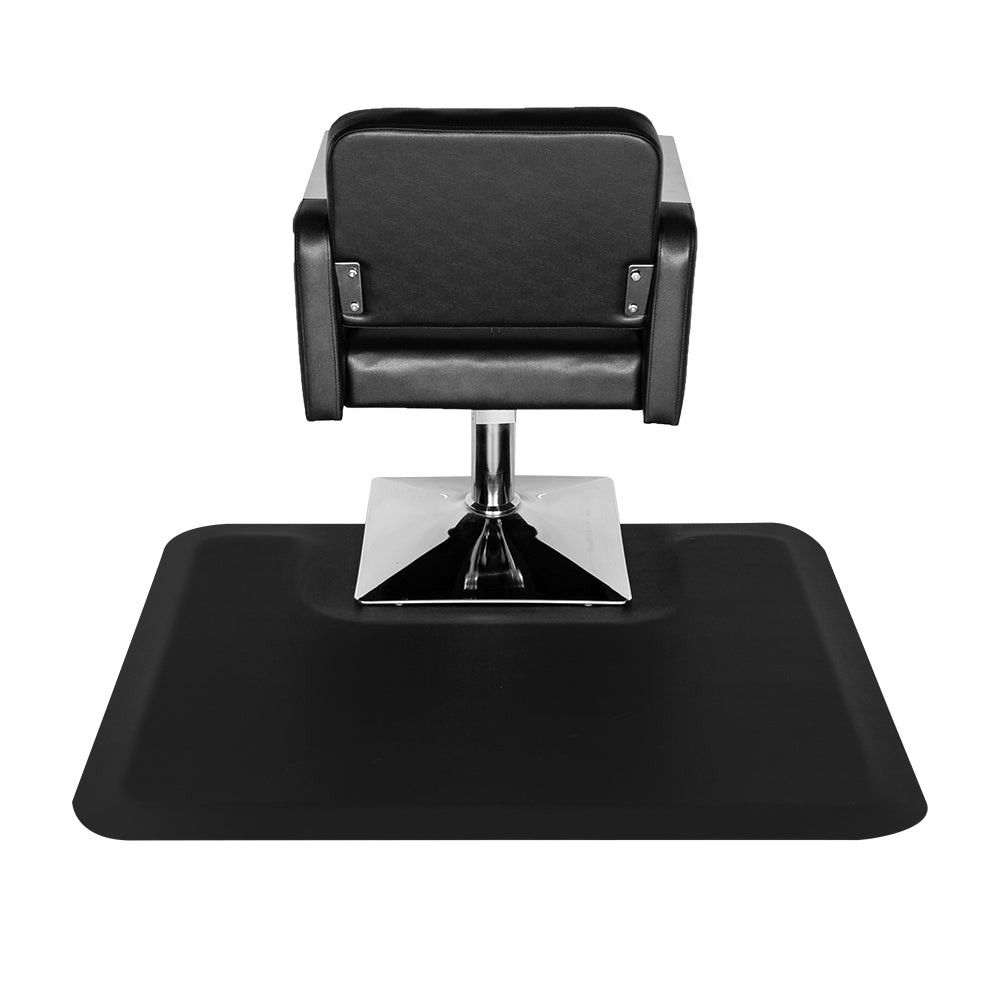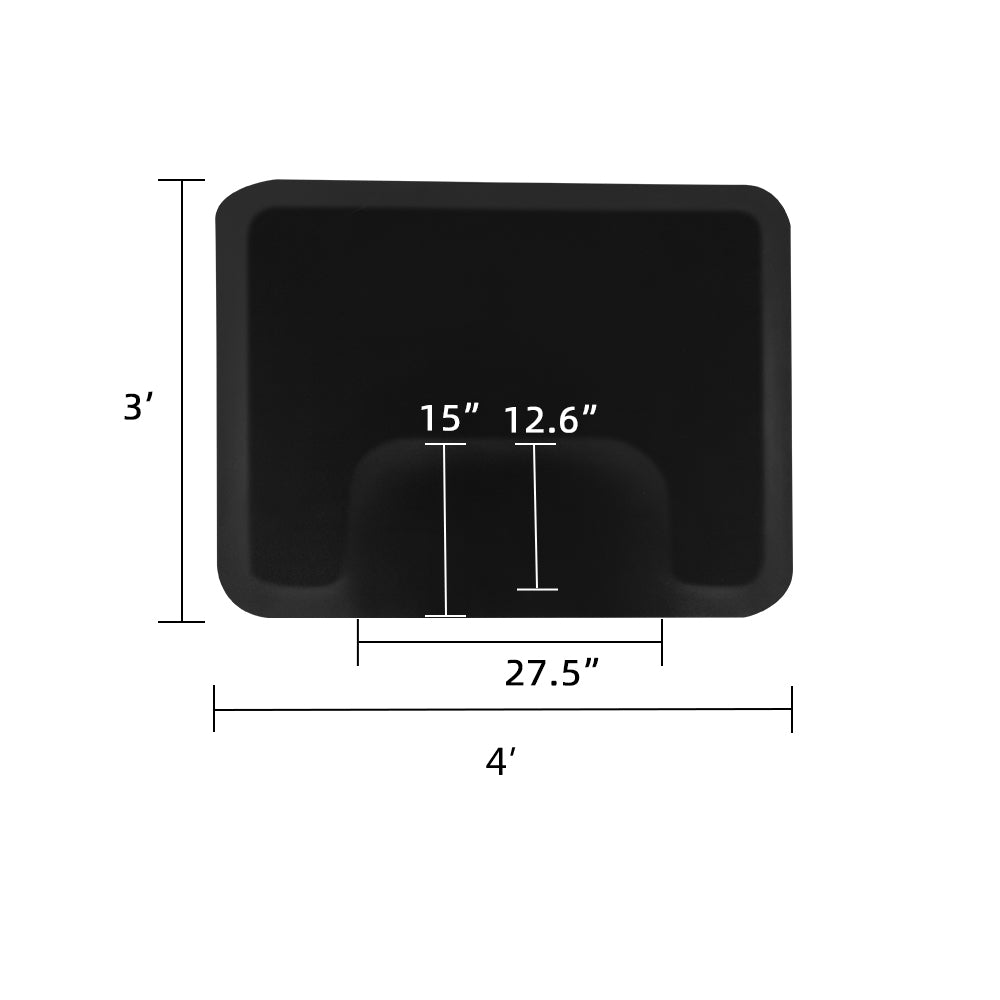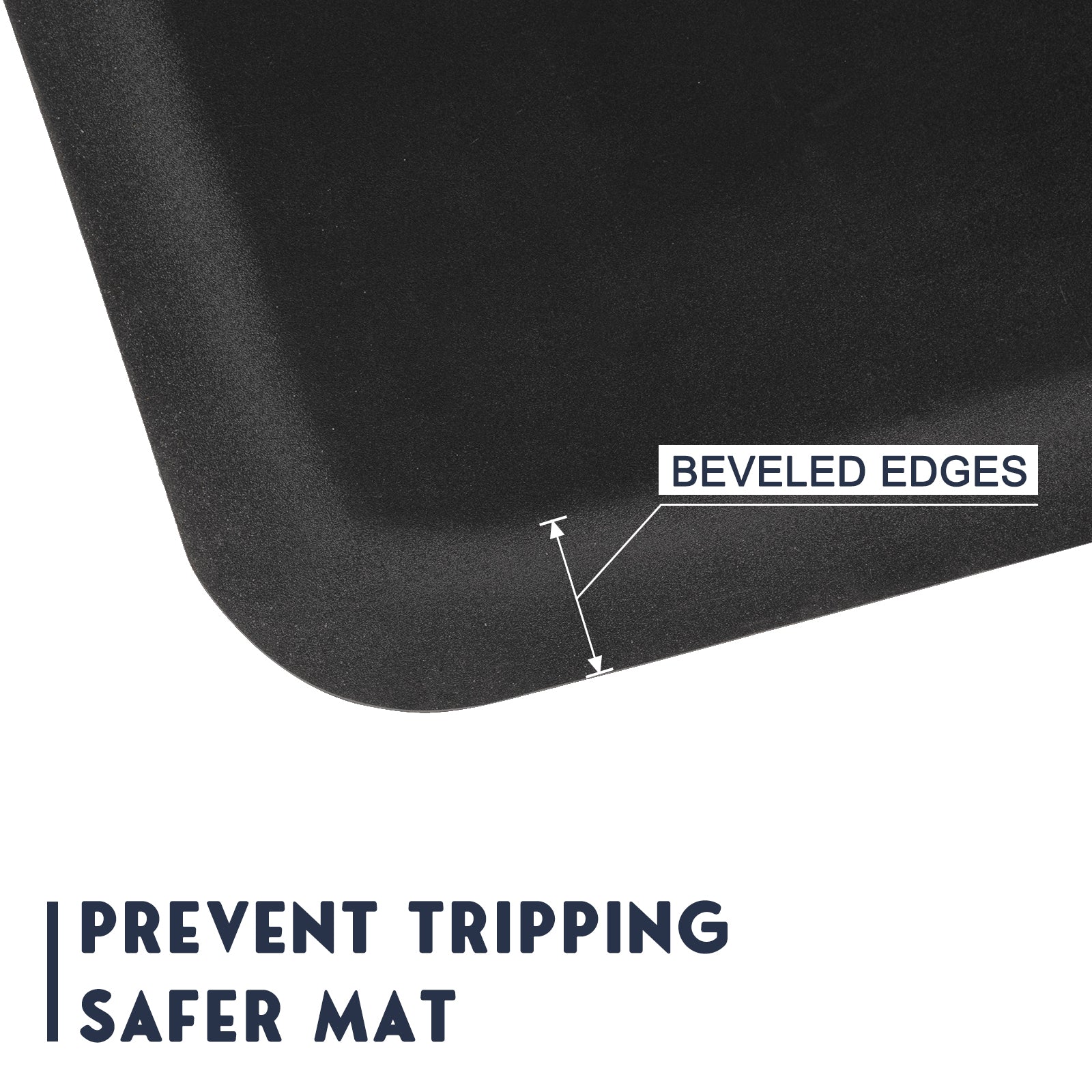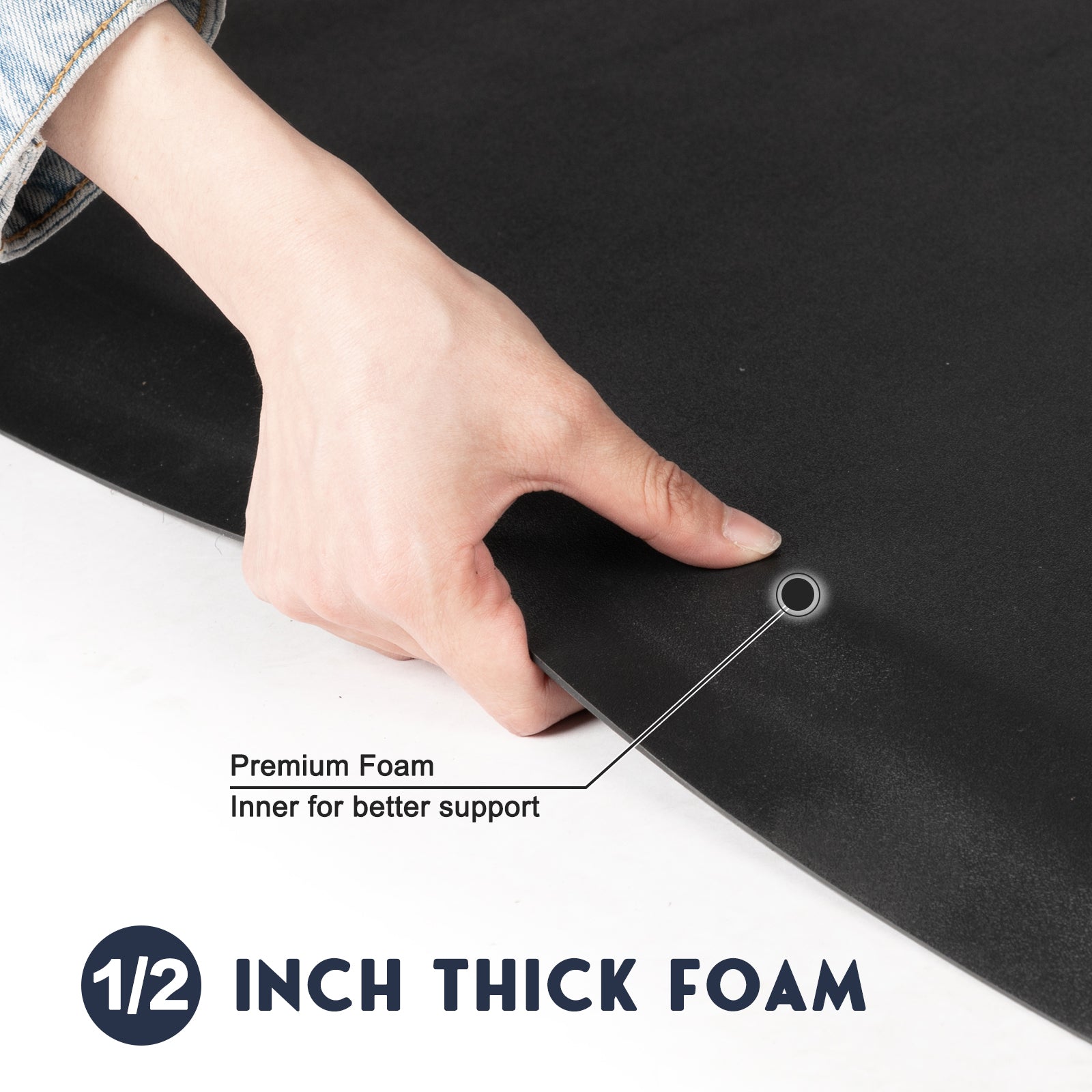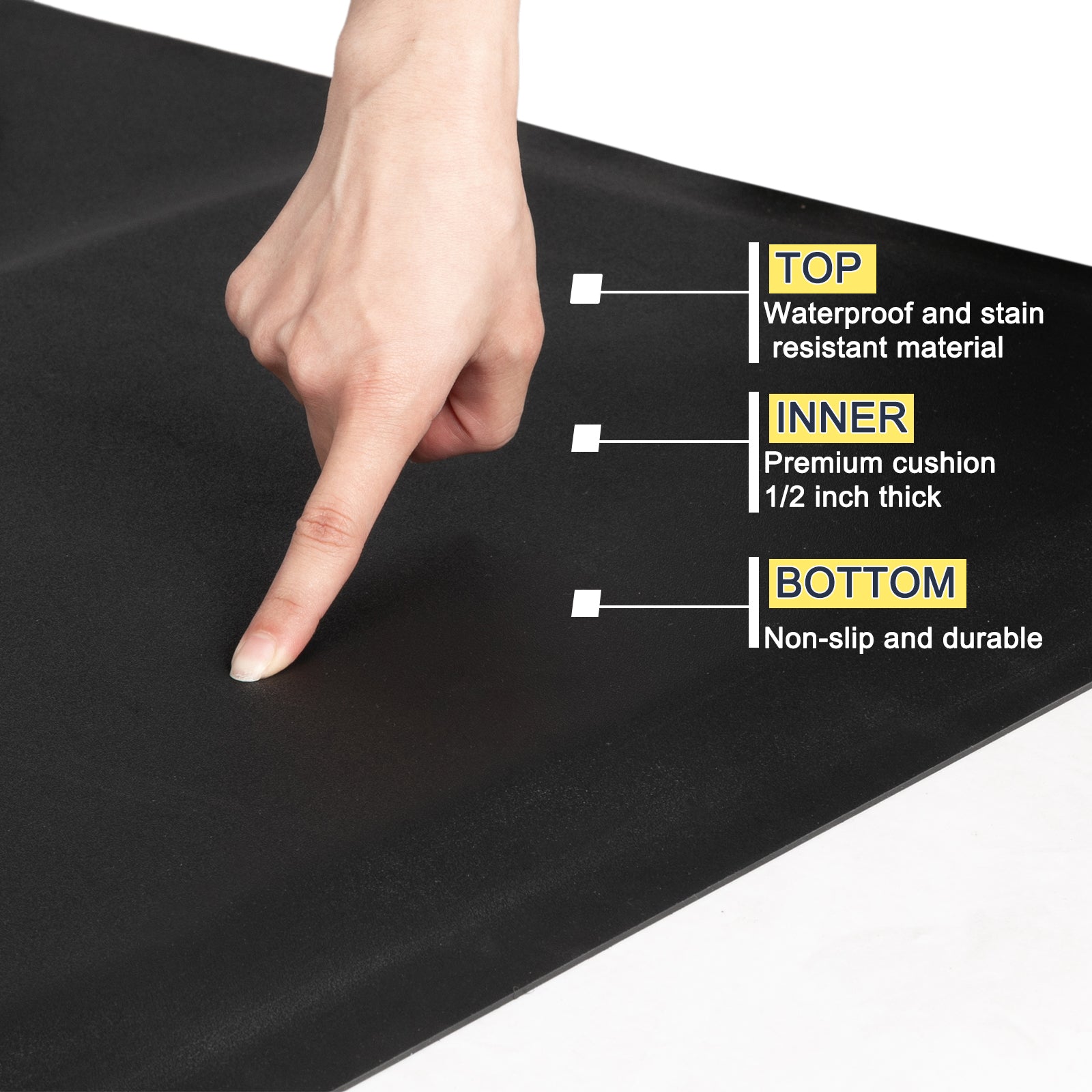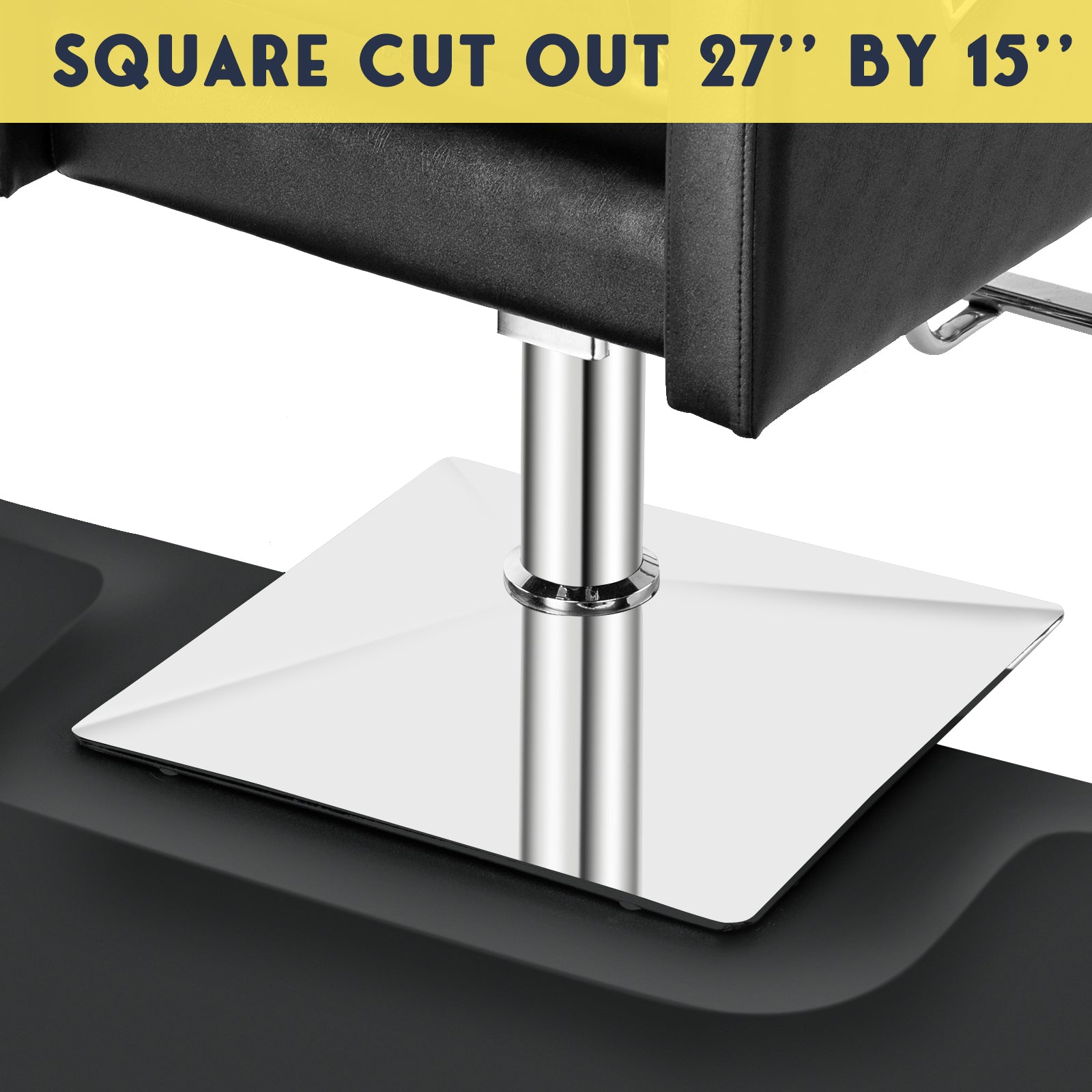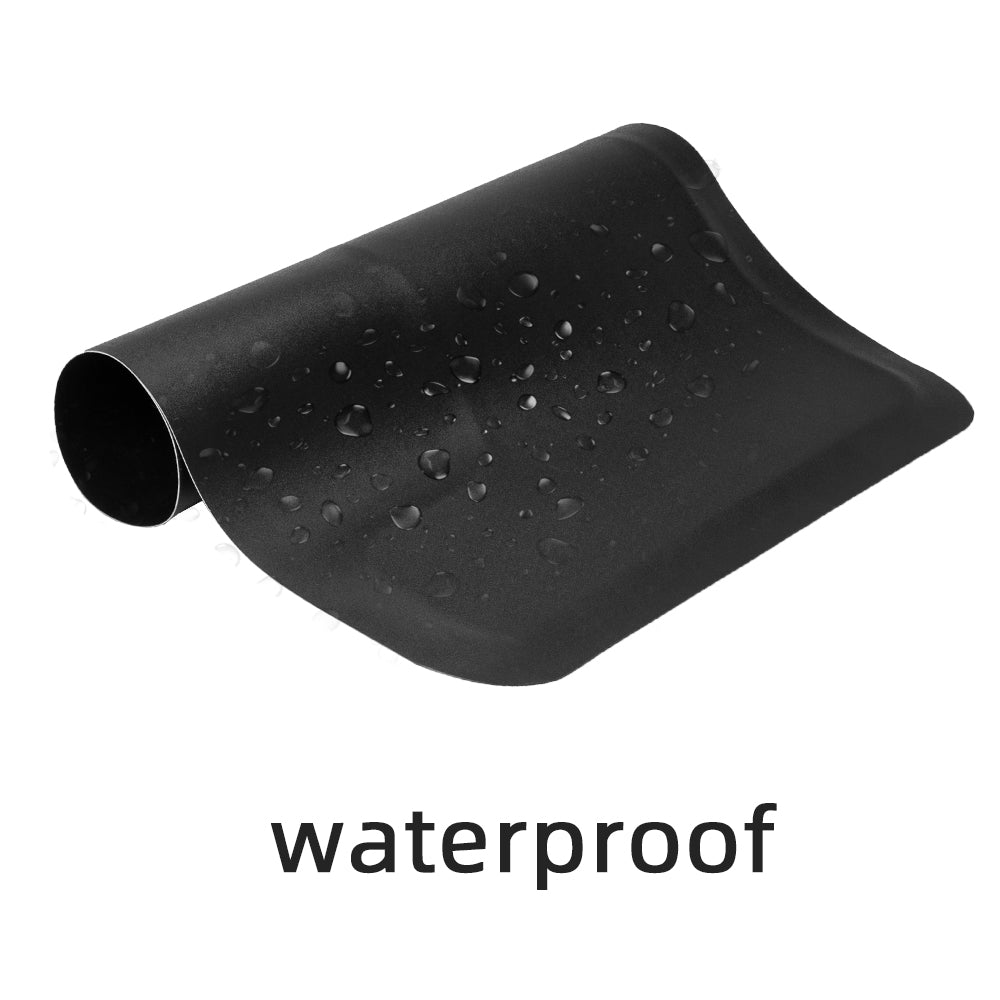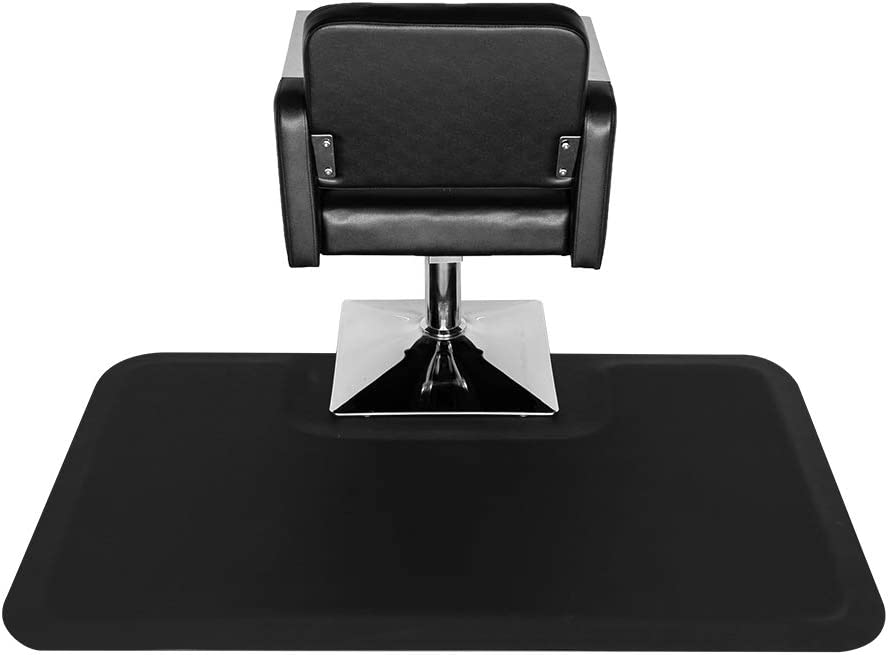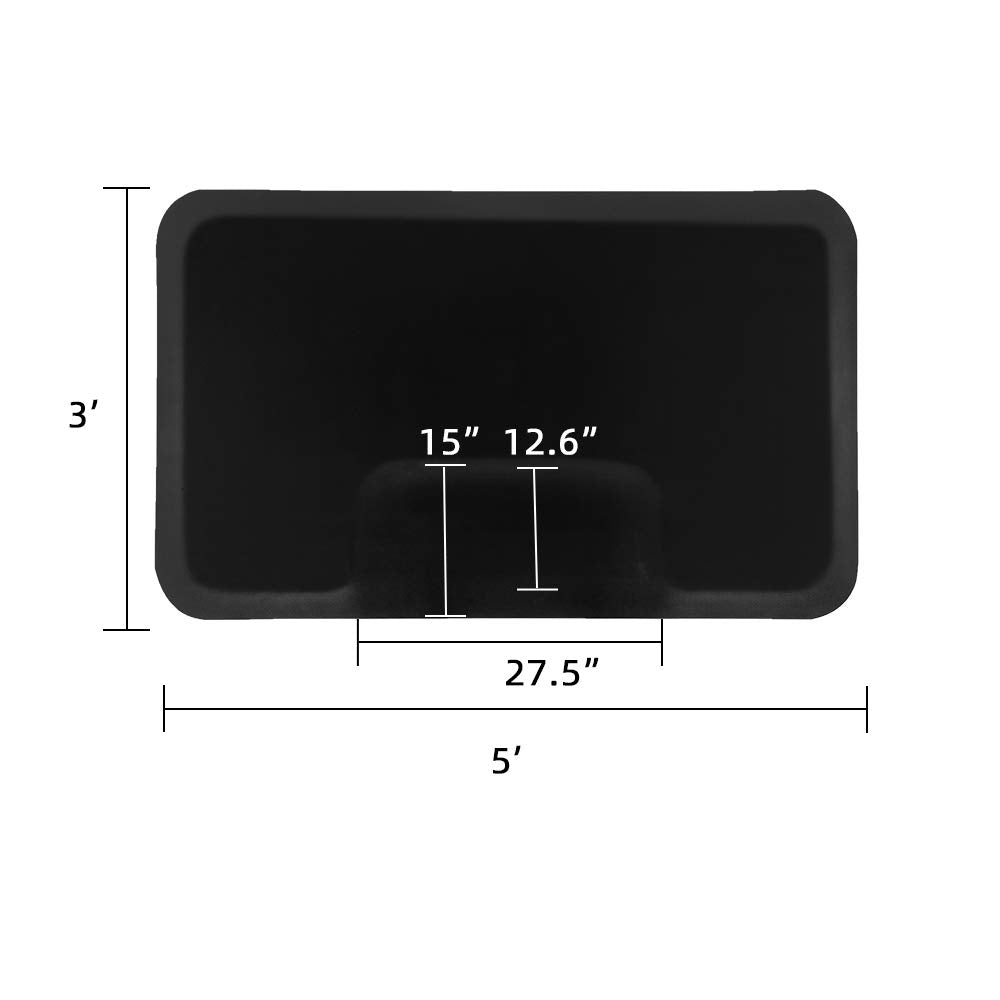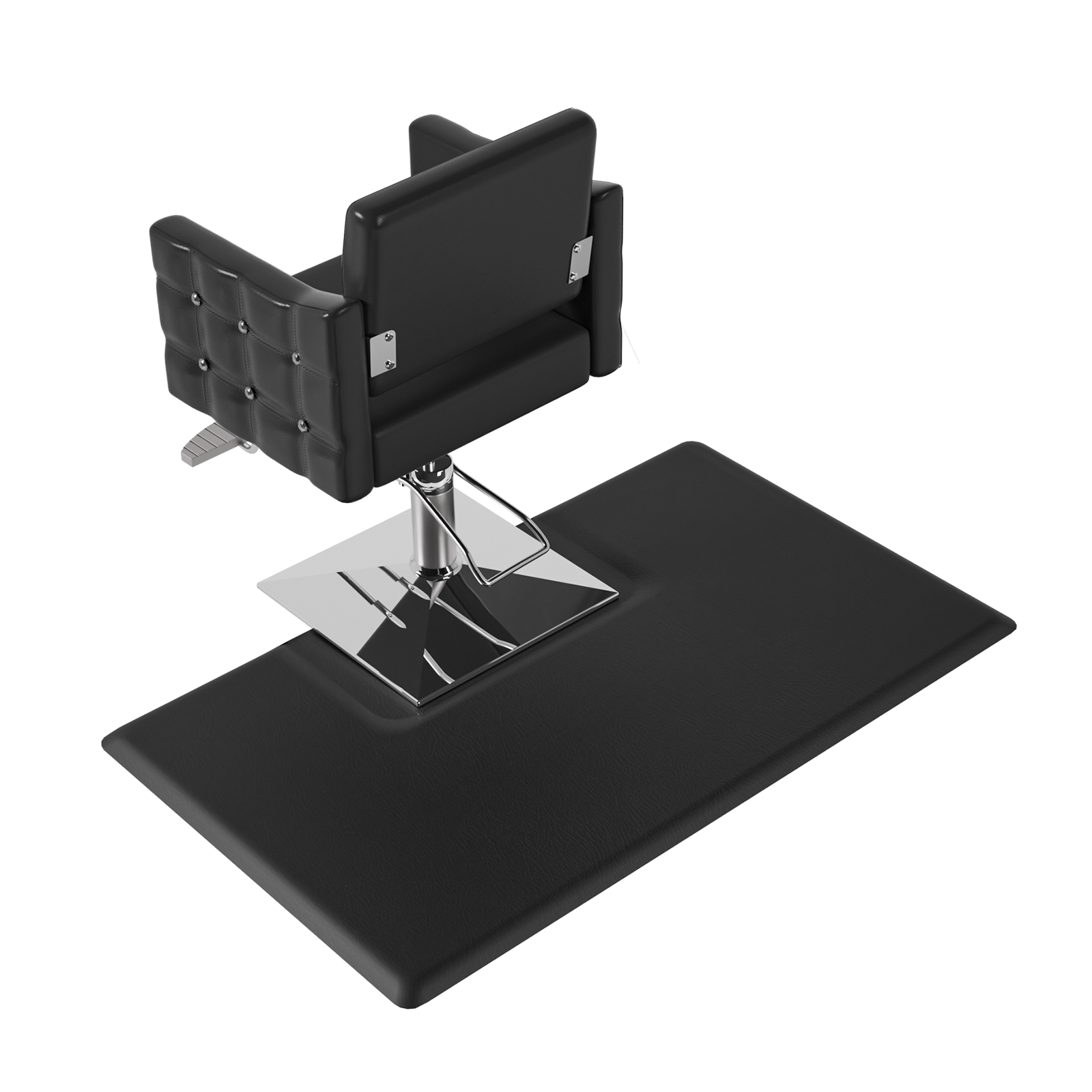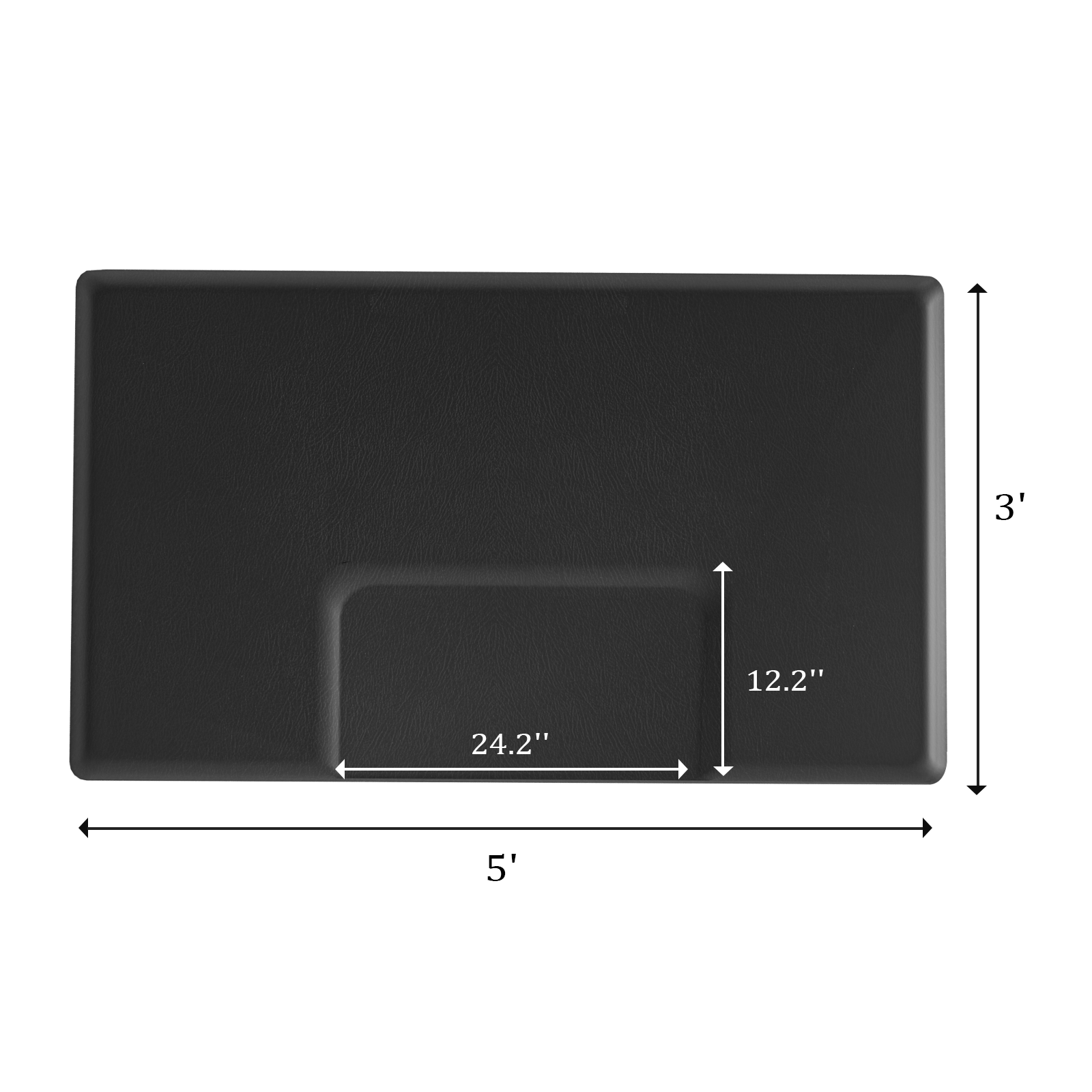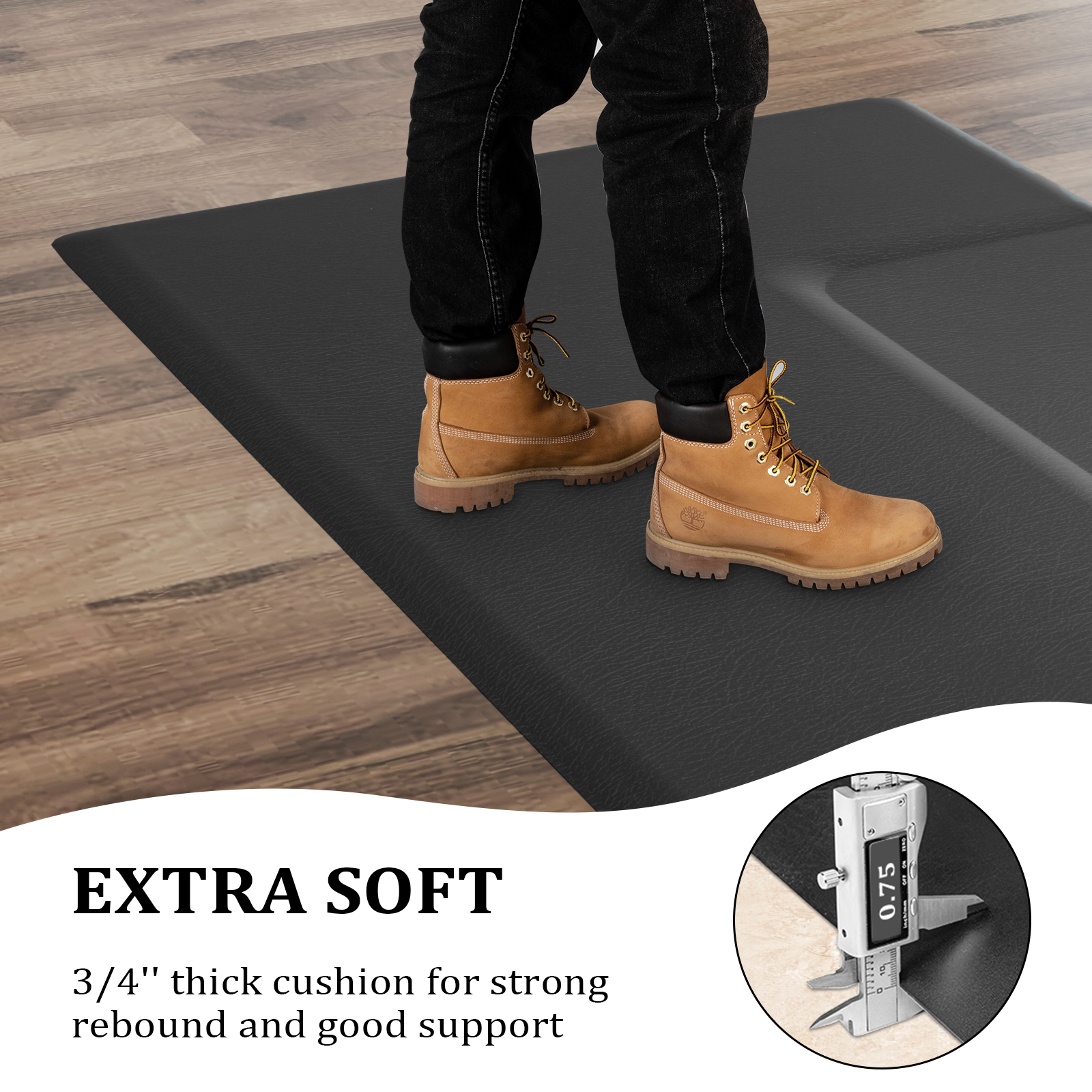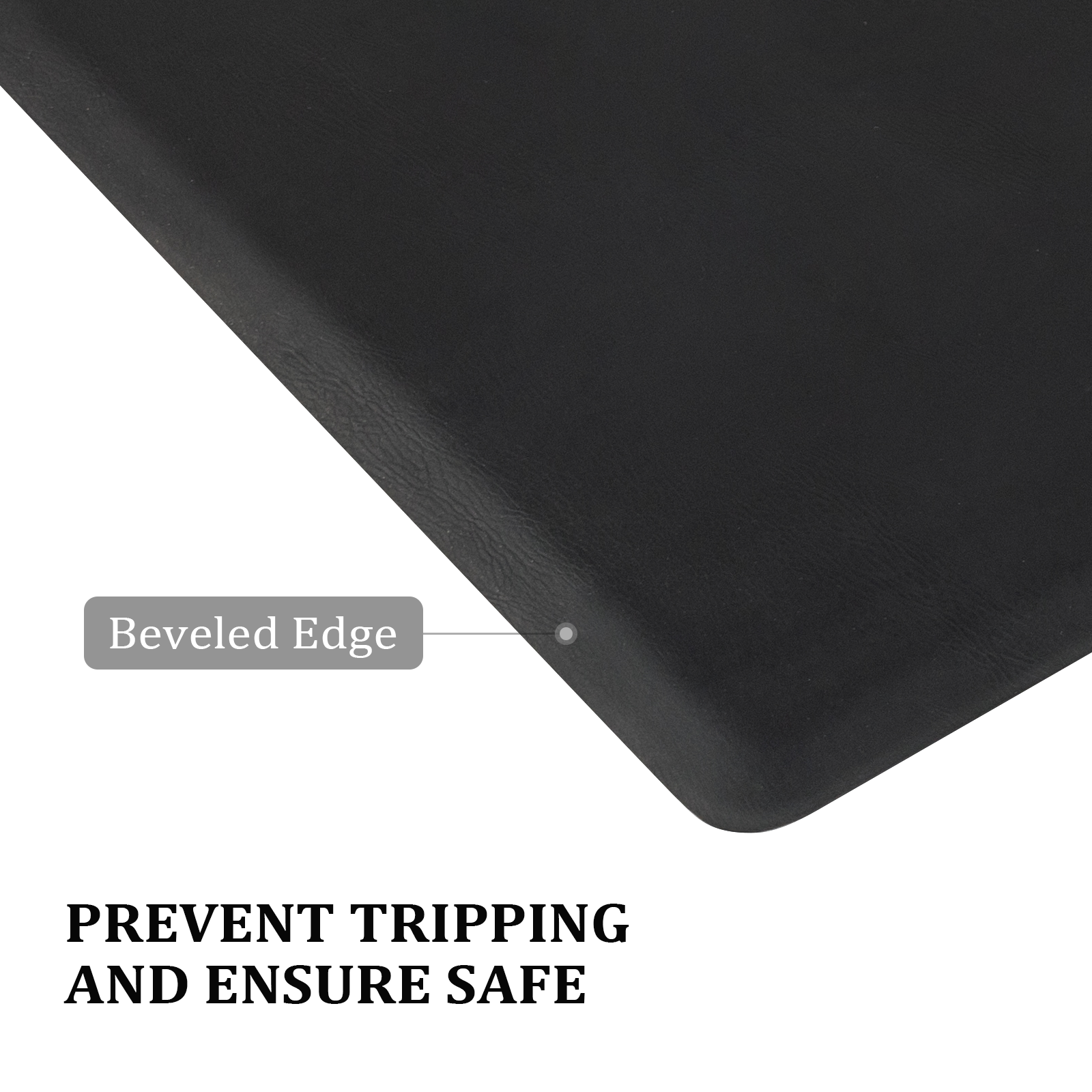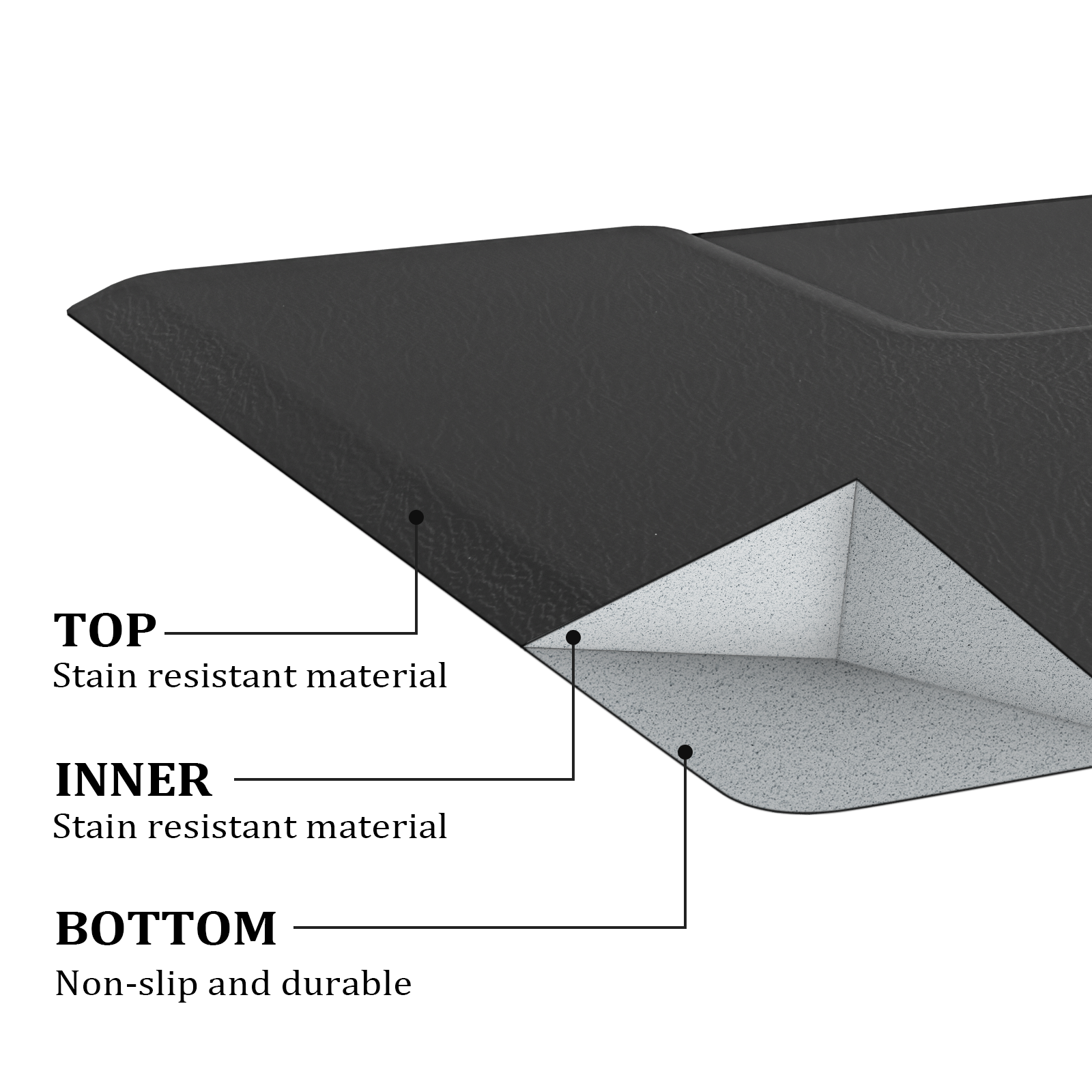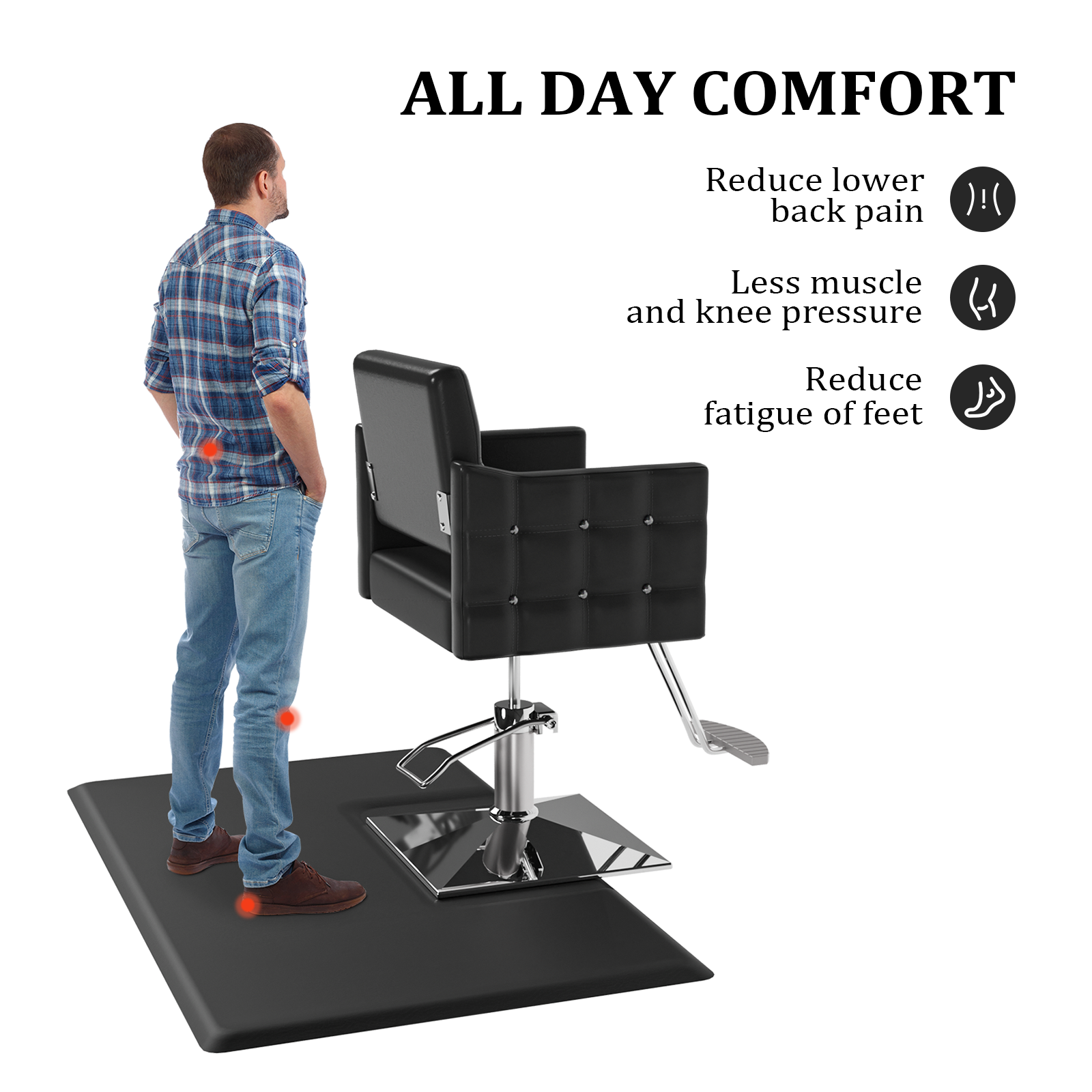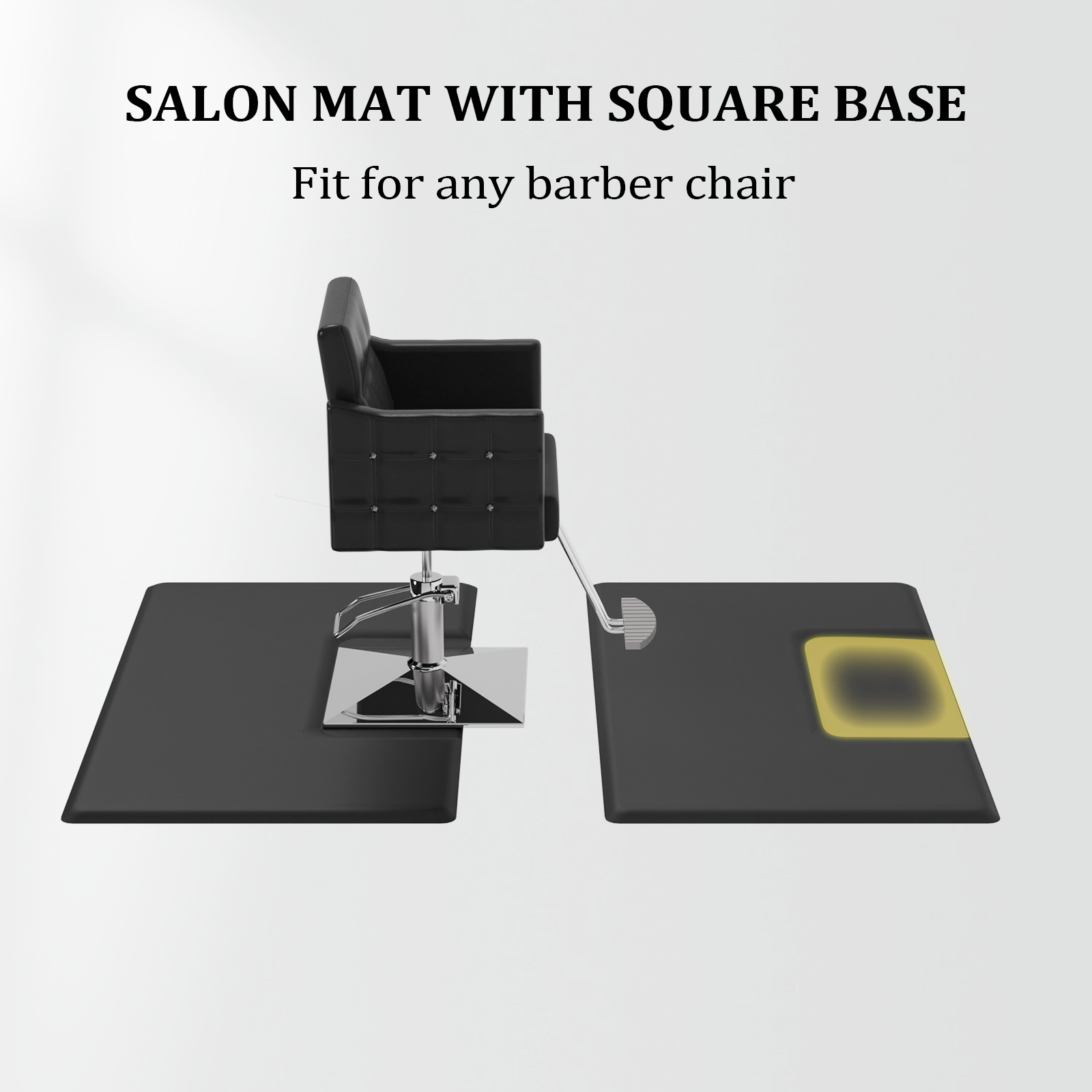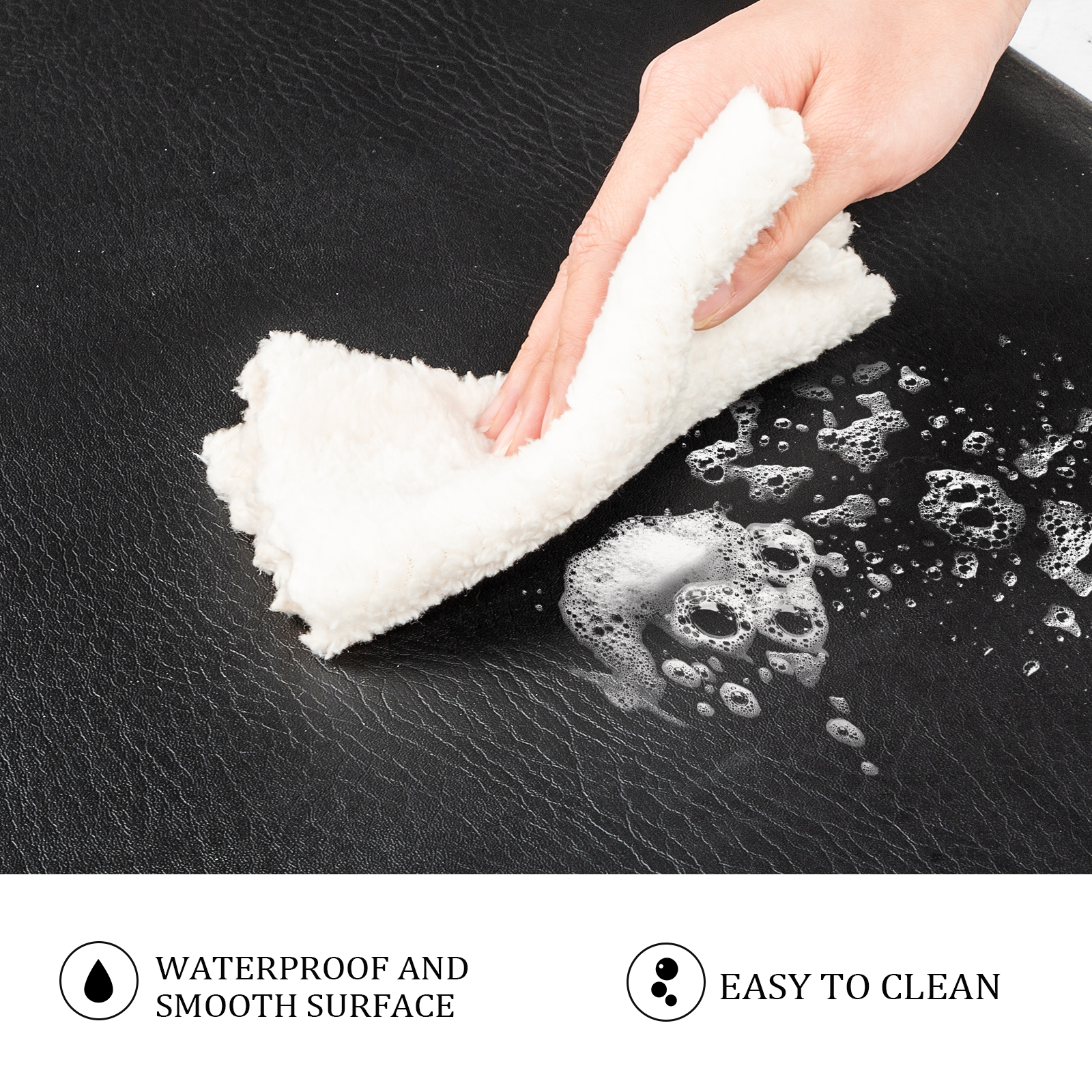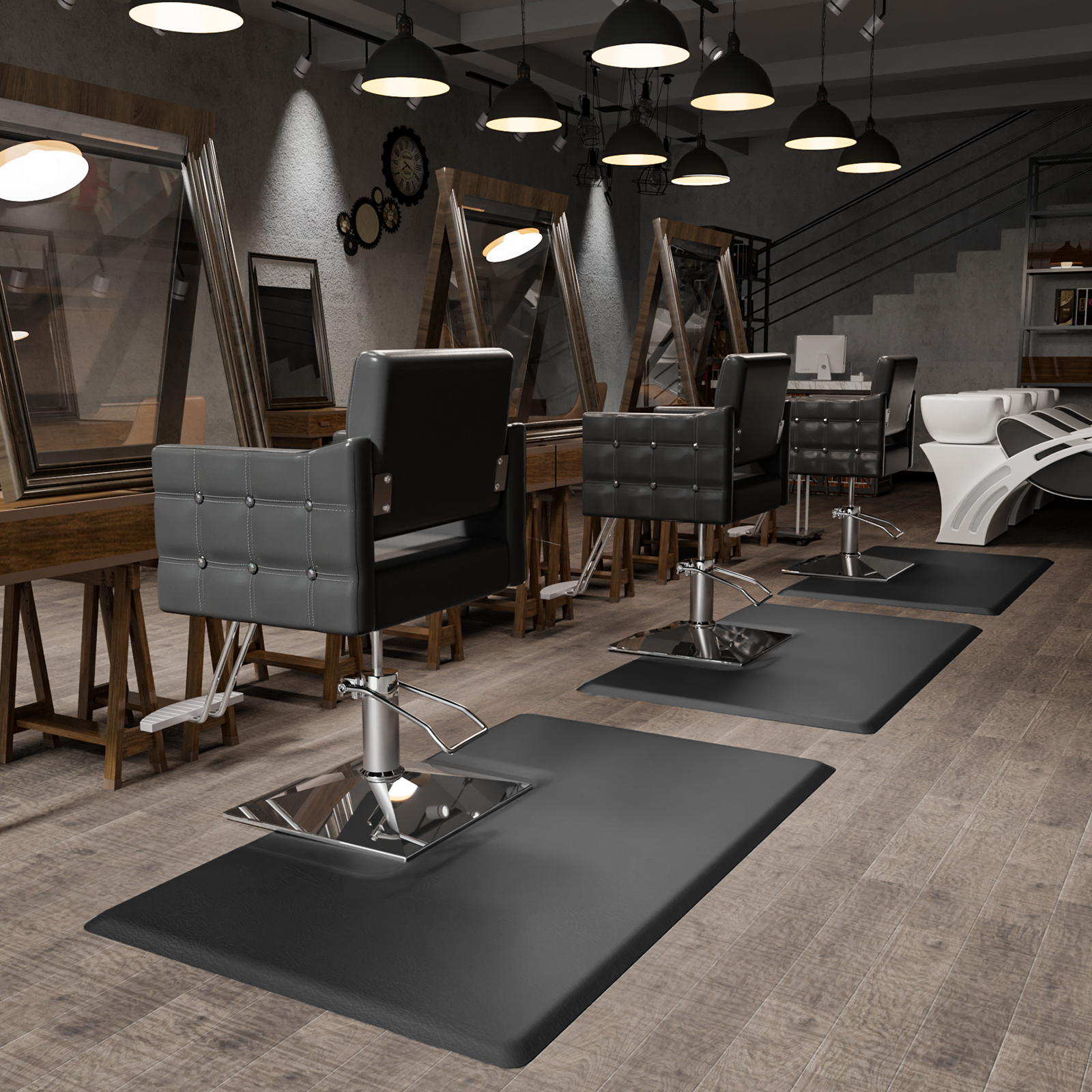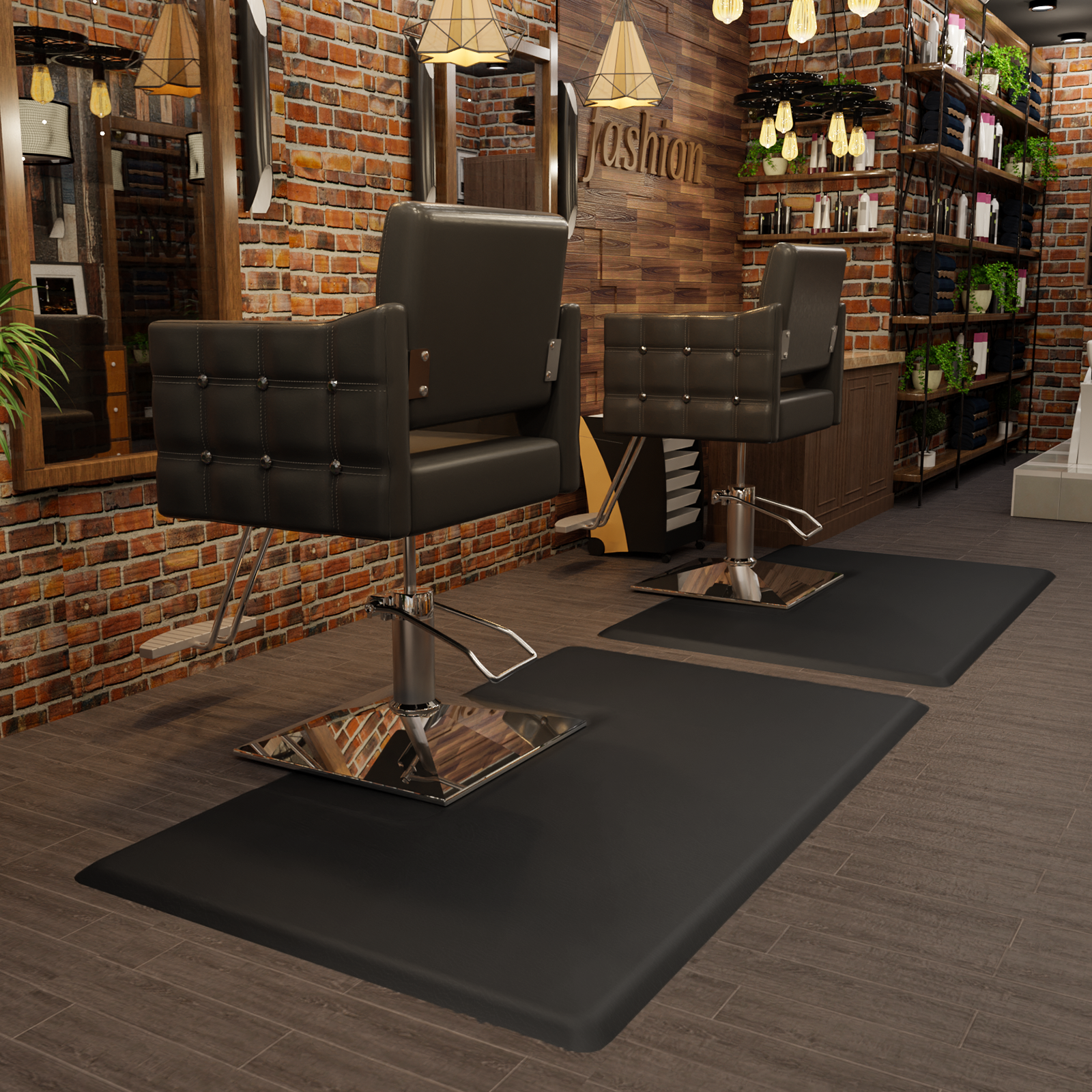 OmySalon Rectangle Anti Fatigue Mat Salon Barber Mat for Square Base Styling Chair
Free Shipping - Usually Arrives in 5-7 Business Days
Introduction:
Salon mats are essential for ensuring the comfort and well-being of stylists who spend long hours on their feet. Anti-fatigue mats placed around salon chairs or barber chairs provide relief and help stylists feel less fatigued. Our super soft mats are specifically designed to alleviate pain, reduce strain on your feet, legs, neck, and back, while also protecting your floor from scratches and stains.
Features:
1.【Anti-Fatigue Mat for Salon】- The salon chair mat is designed to stimulate circulation in the feet, legs, and lower back by providing a soft cushion that reduces standing fatigue and stress. It is ideal for use next to a barber chair, salon chair, shampoo station, or any other area that requires prolonged standing.

2.【Comfortable】- Our barber floor mat is designed with ultimate comfort in mind, effectively alleviating foot, leg, back, and neck pain for barbers and hair stylists who stand all day. The soft cushioning underfoot significantly enhances comfort when standing behind a styling chair for extended periods.

3.【Thick Mat】- This mat is available in two thickness options, 1/2" and 3/4", and two different sizes, 3' x 4' and 3' x 5', with a square cut-out designed for chairs with a square base.

4.【Durable & Wear-Resistant】- Our salon mat is built to last, featuring professional quality suitable for barbershops and hair salons. Its heavy-duty construction is highly resistant to tears, even from rolling carts and dropped tools. In addition to reducing leg strain, the barber mats protect salon floors and resist common acids, oils, and hair color stains, ensuring your station remains in pristine condition.

5.【Easy to Clean】- With its smooth waterproof surface, this hair mat is effortless to wipe clean and sweep. Its low-static surface prevents hair from sticking to it, allowing for quick and hassle-free clean-up.
What You Get:
1 x Anti-Fatigue Salon Mat
[Notice]
We recommend placing heavy objects such as books or bottles on the edges of the mat for approximately 24 hours to help it flatten properly. Afterward, you can enjoy the perfect anti-fatigue mat experience.
Brand: OmySalon
Style: Modern
Color: Black
Material: Polyvinyl Chloride
Shape: Rectangular
Size: 3ft x 4ft, 3ft x 5ft
Thickness: 1/2in Thick, 3/4in Thick
Surface Recommendation: Hard Floor
Great for feet/ back support
This mat is great for standing for long periods of time, give great support, comfortable feels like your standing on clouds
So cushiony!
This is way better than expected.
Good
It fits nicely for most barber chairs
Great
Very happy with my new mat