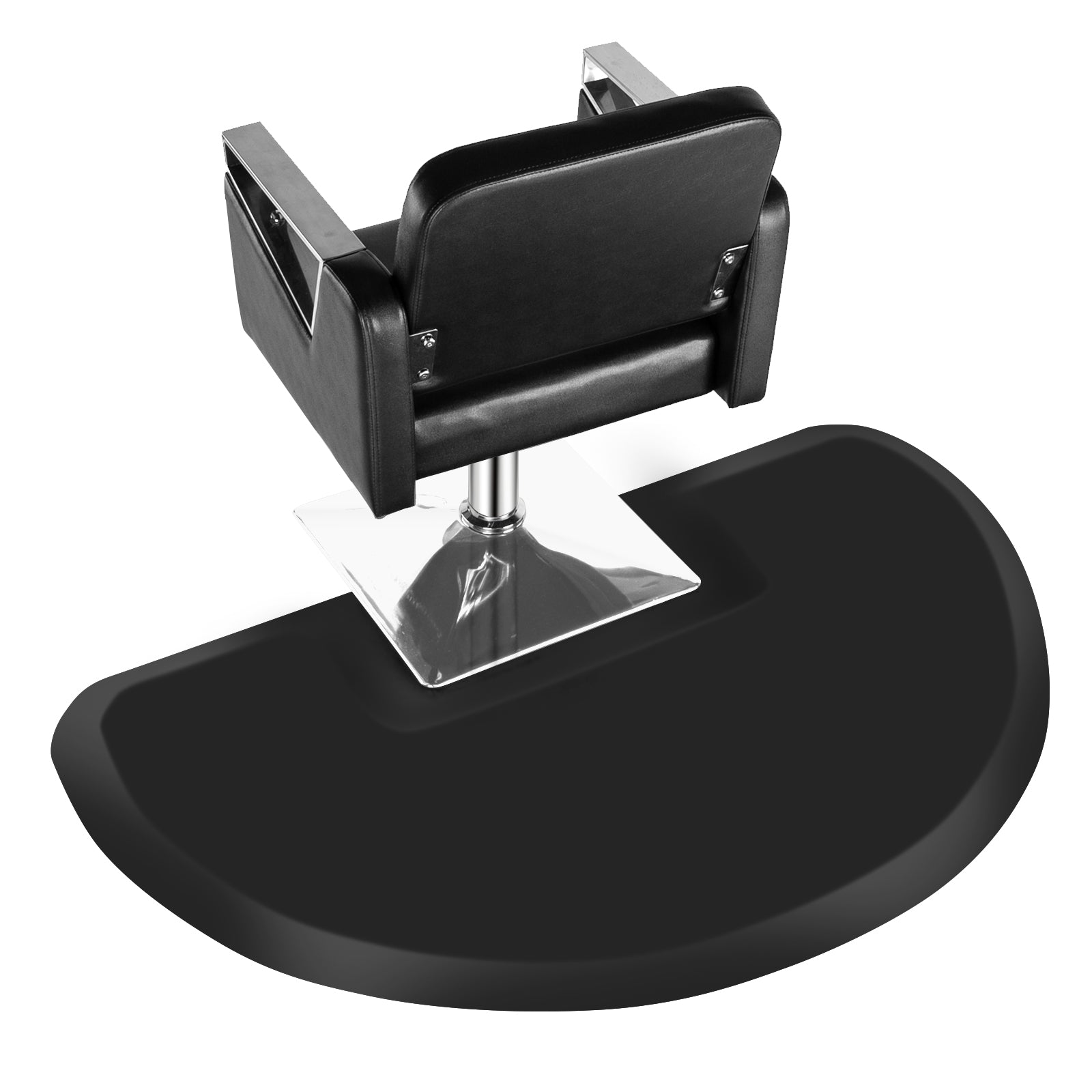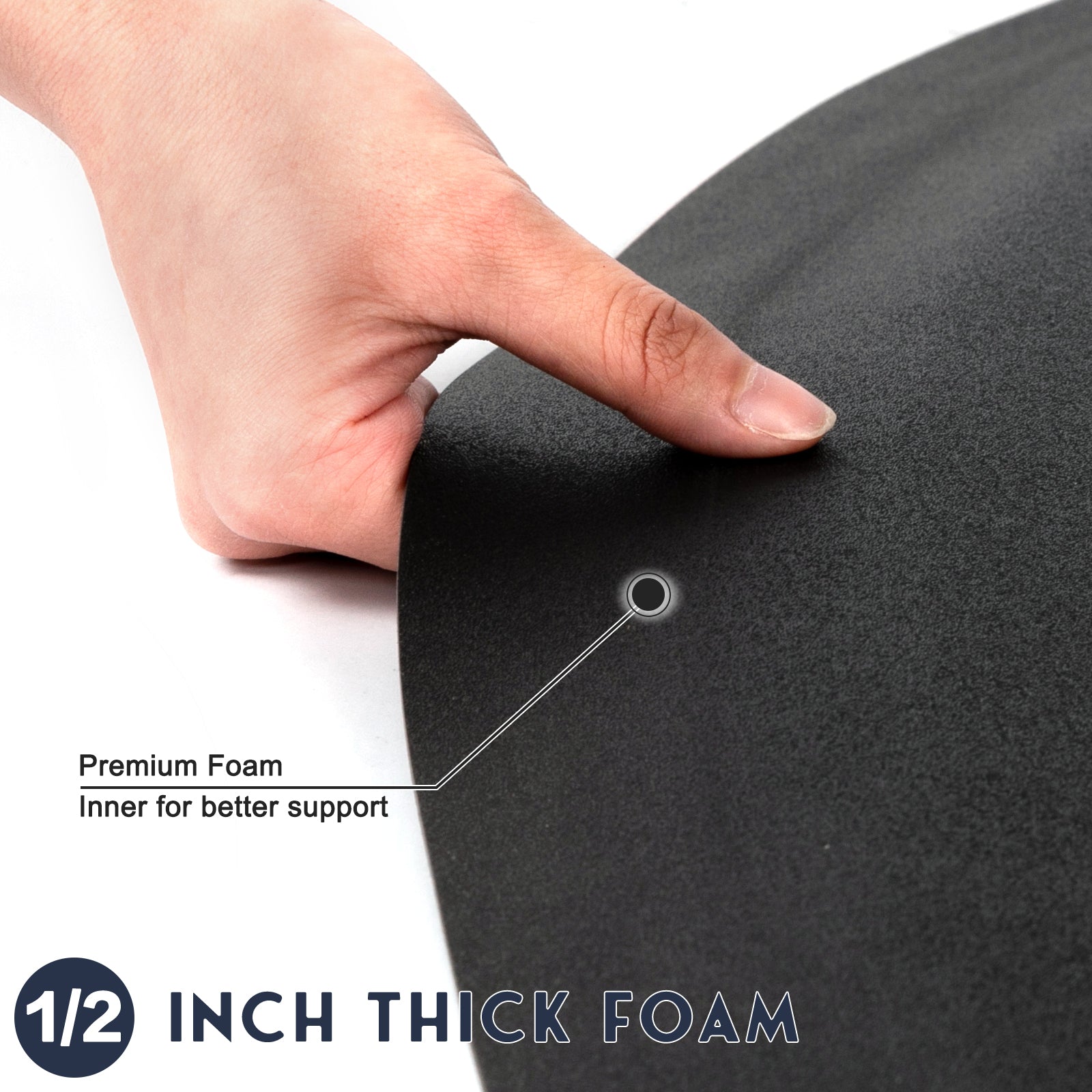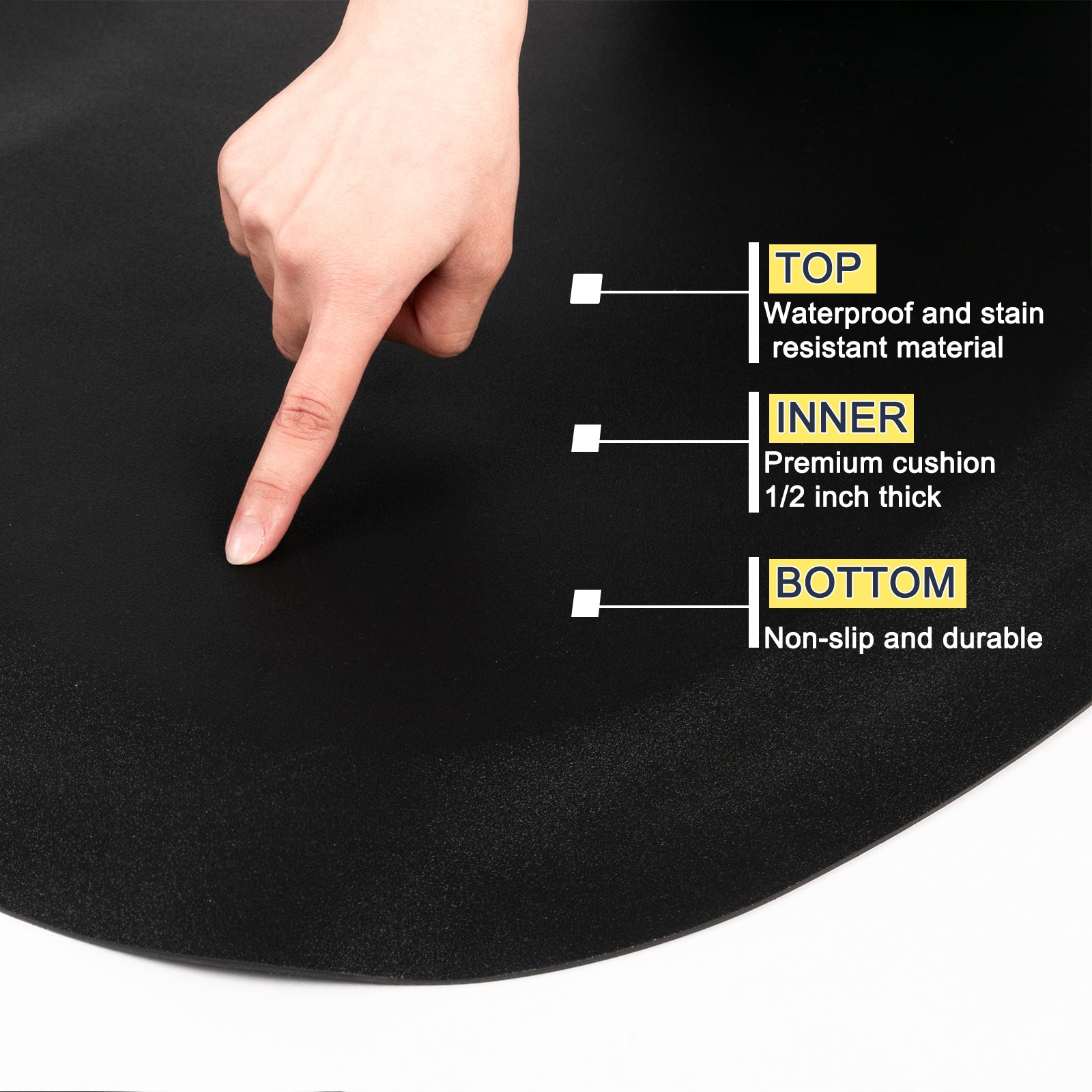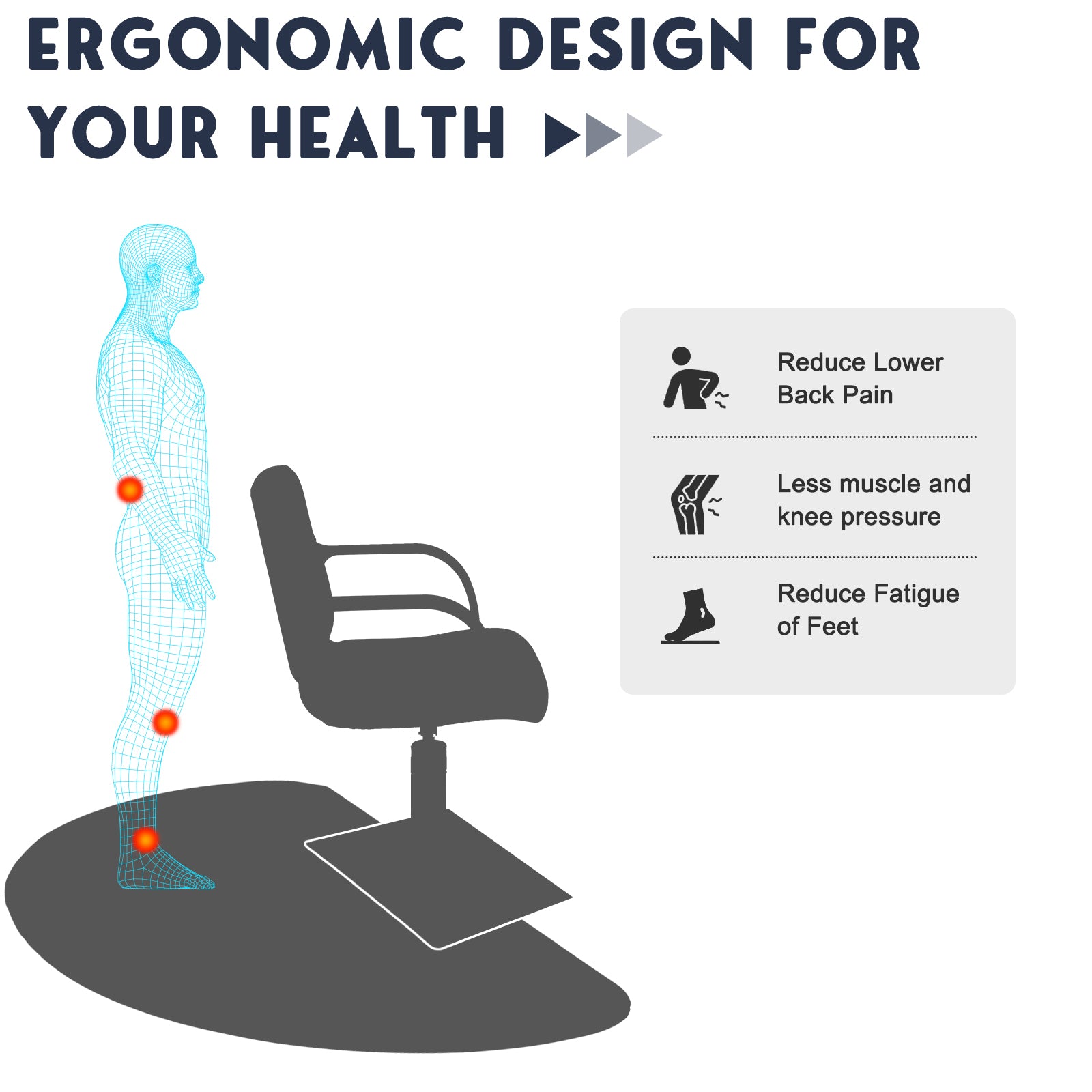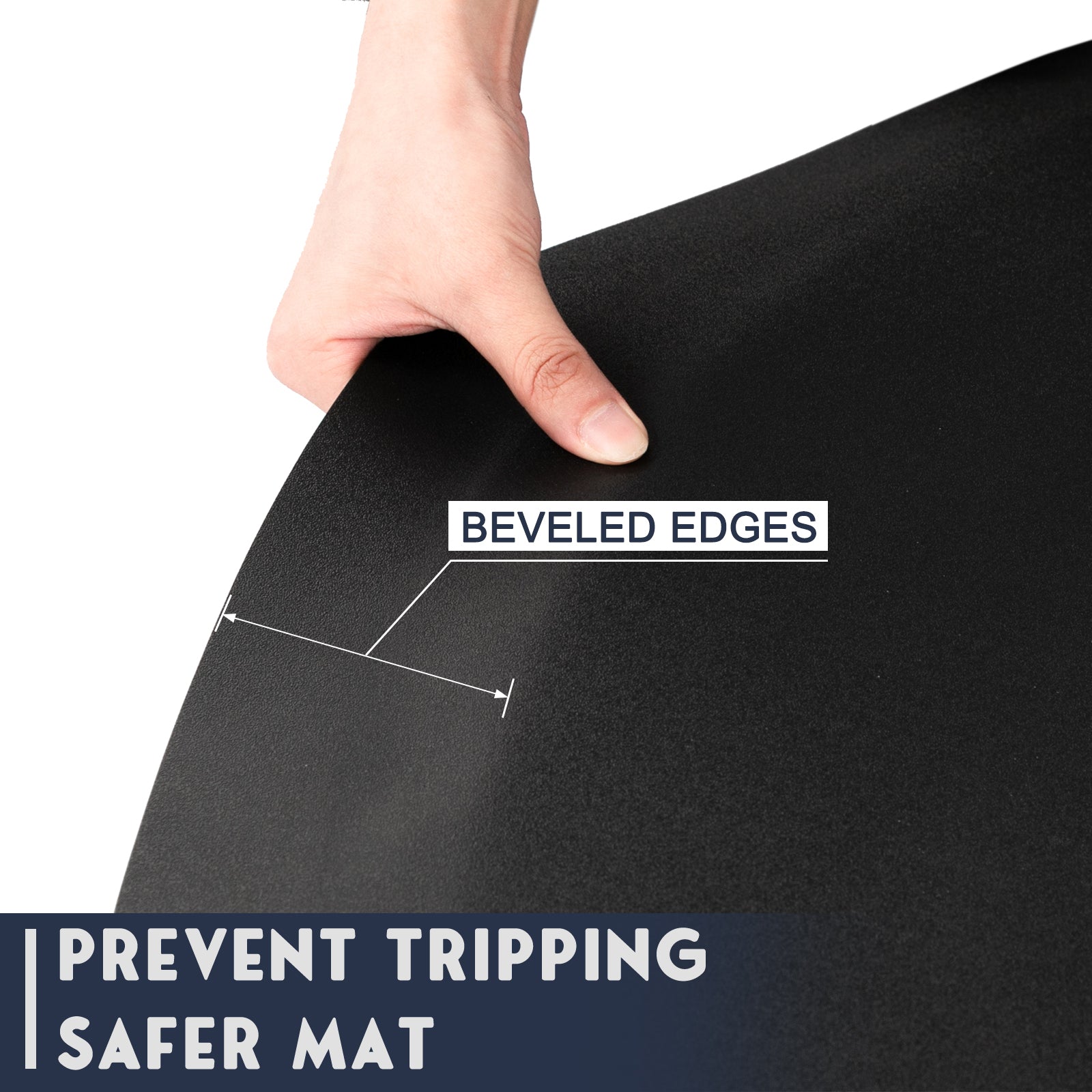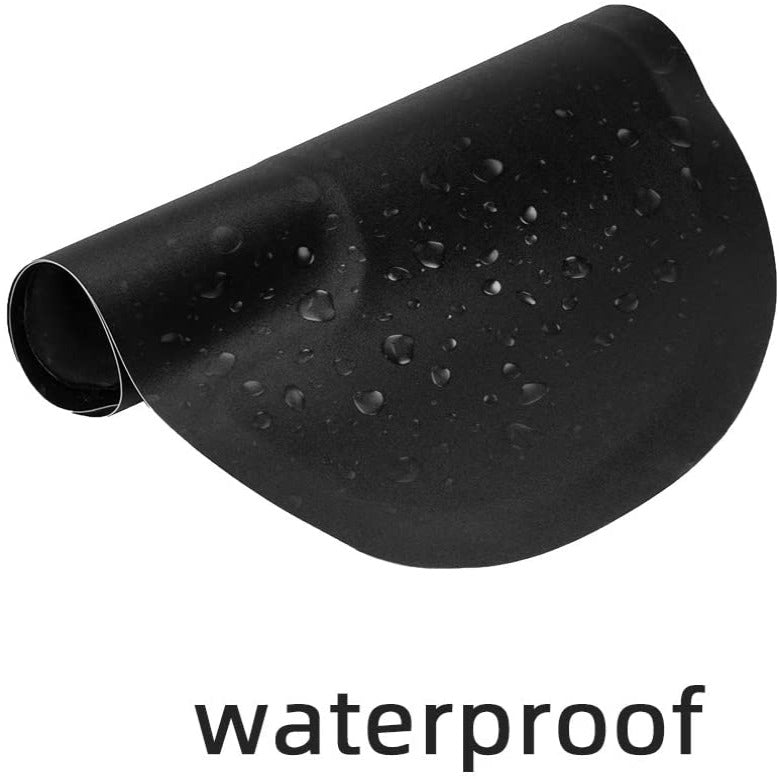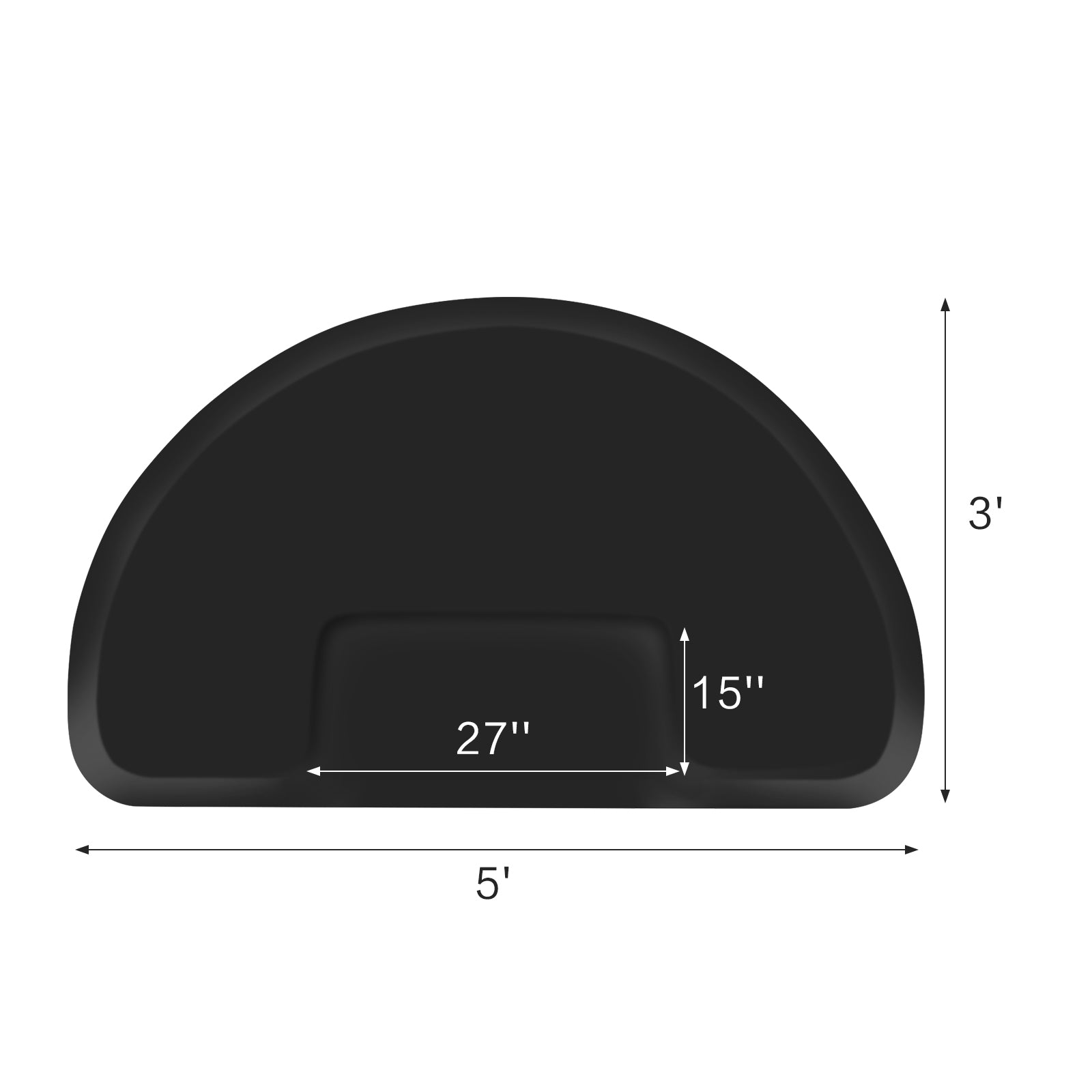 OmySalon 3' x 5' Anti Fatigue Mat Circular Salon Mat for Square Base Styling Chair 1/2'' Thick
Free Shipping - Usually Arrives in 5-7 Business Days
Video:
Features:
1. Square Cut out:NEW stylist standing mat for square base stying chairs! The cut out is 27'' wide 15'' deep. Please meause the chair base before ordering to ensure the mat can fit.
2. 3 feet by 5 feet:Provide big working space for hairdresser. You don't have to worry about stepping off the edge as working around client in the chair.
3. 1/2 inch thick:Not too thick, just enough. Cushioned mat under feet to relieve pressure on feet and back. Easy for beauty cart to move around.
4. Water proof:PVC surface is water proof, suitable for barber daily use. Easy to clean with vacuum or wet cloth.
5. A must for hairstylist:This anti fatigue mat is designed for barber who stand on feet for a long time and makes a huge difference on a busy salon day. Real relief on your feet!!!
What you get:
1x Mats
Overall Size: semi circle, 3 feet by 5 feet

Cut out Size: Square, 27 inch by 15 inch

Thickness: 1/2 inch
Awesome product!
Love this mat! Great quality & amazing price!!
Not bad
Still doesnt lay completely flat- just a little wavy around the edges which are thinner.
These are great if you stand behind a chair all day.
So comfortable and hope they last long
Instant gratification! Great product and easy to clean.
Comfortable and anti-shock softness is tops!
It works
The only thing I don't like about this mat is it's hard to get the hair off it after we do haircut. Very staticky