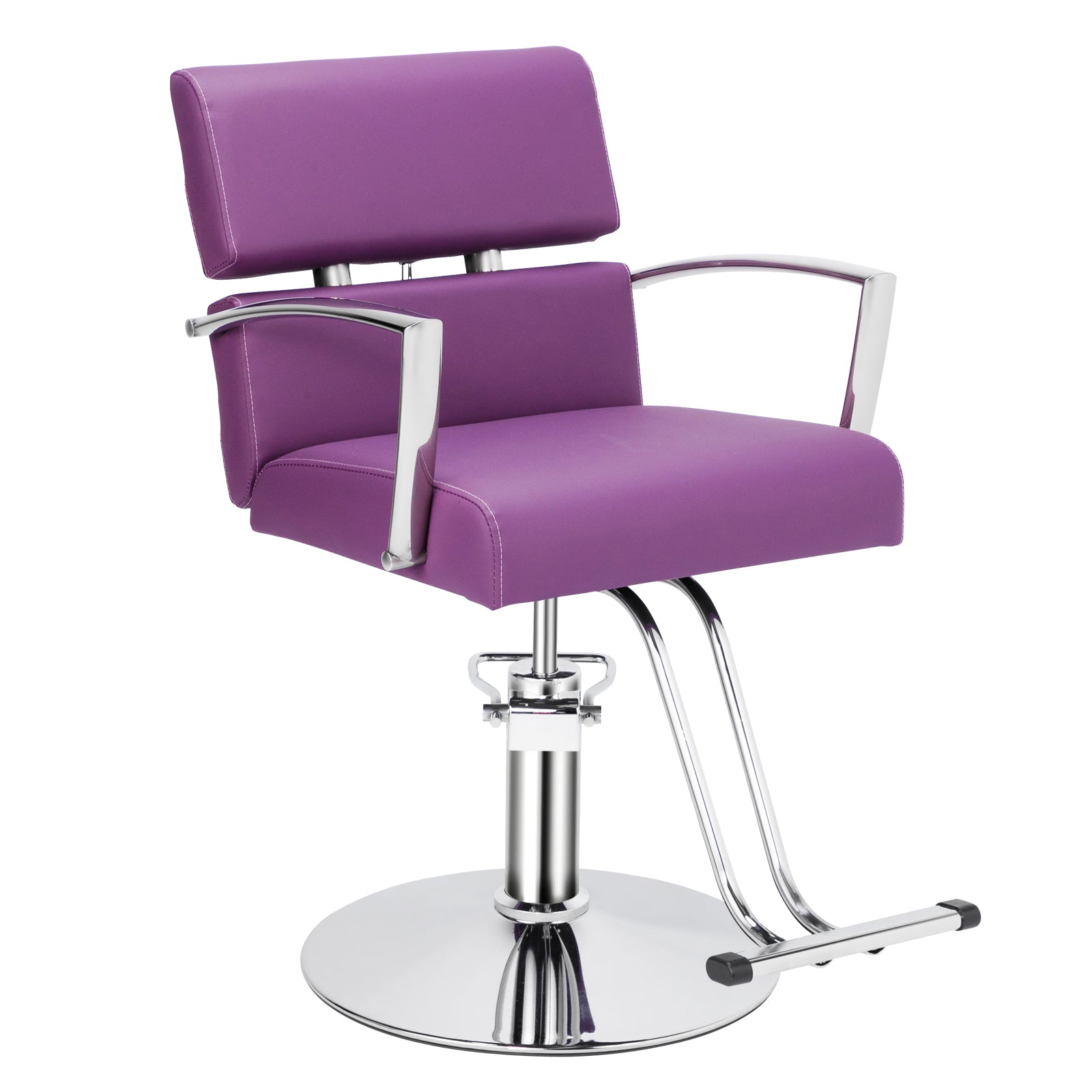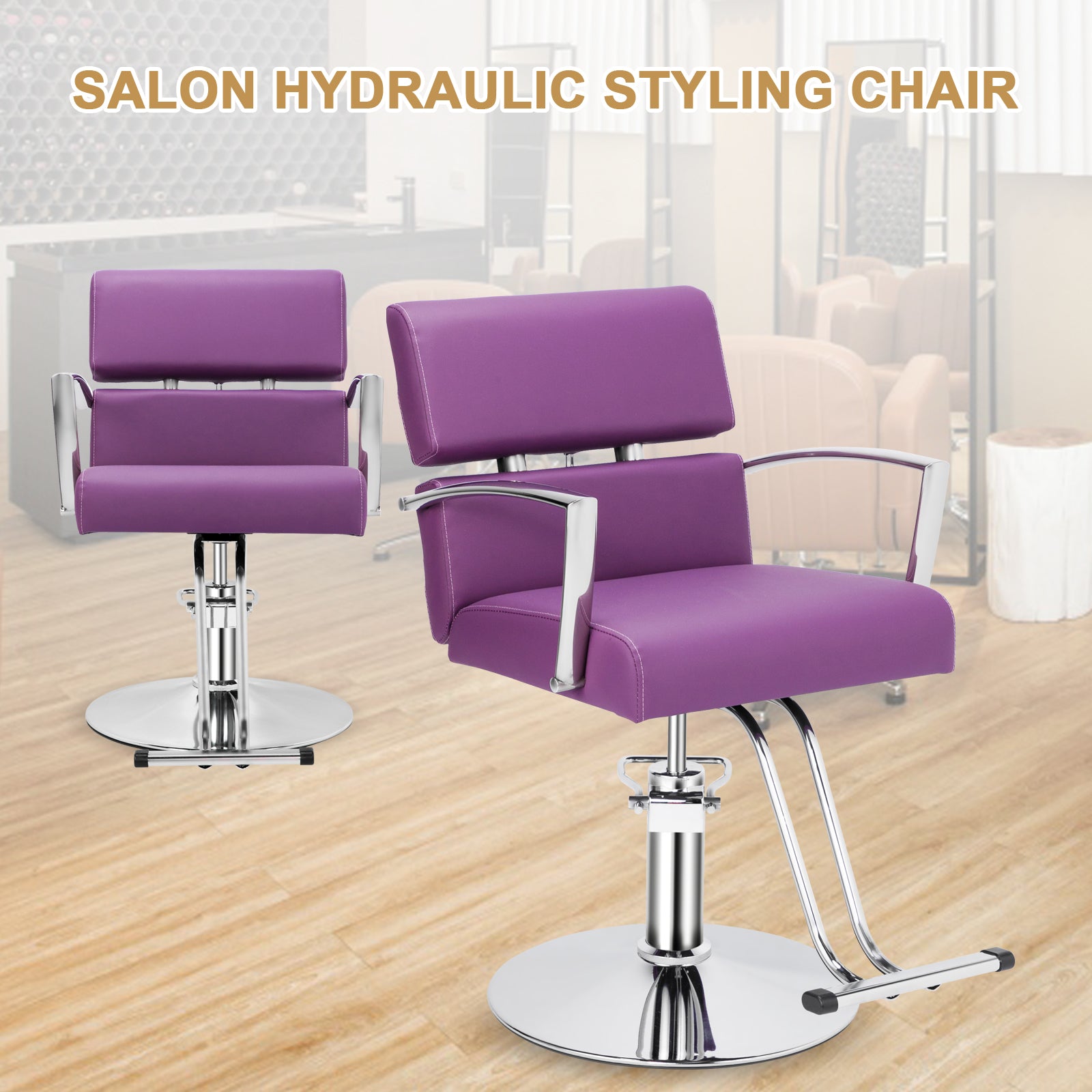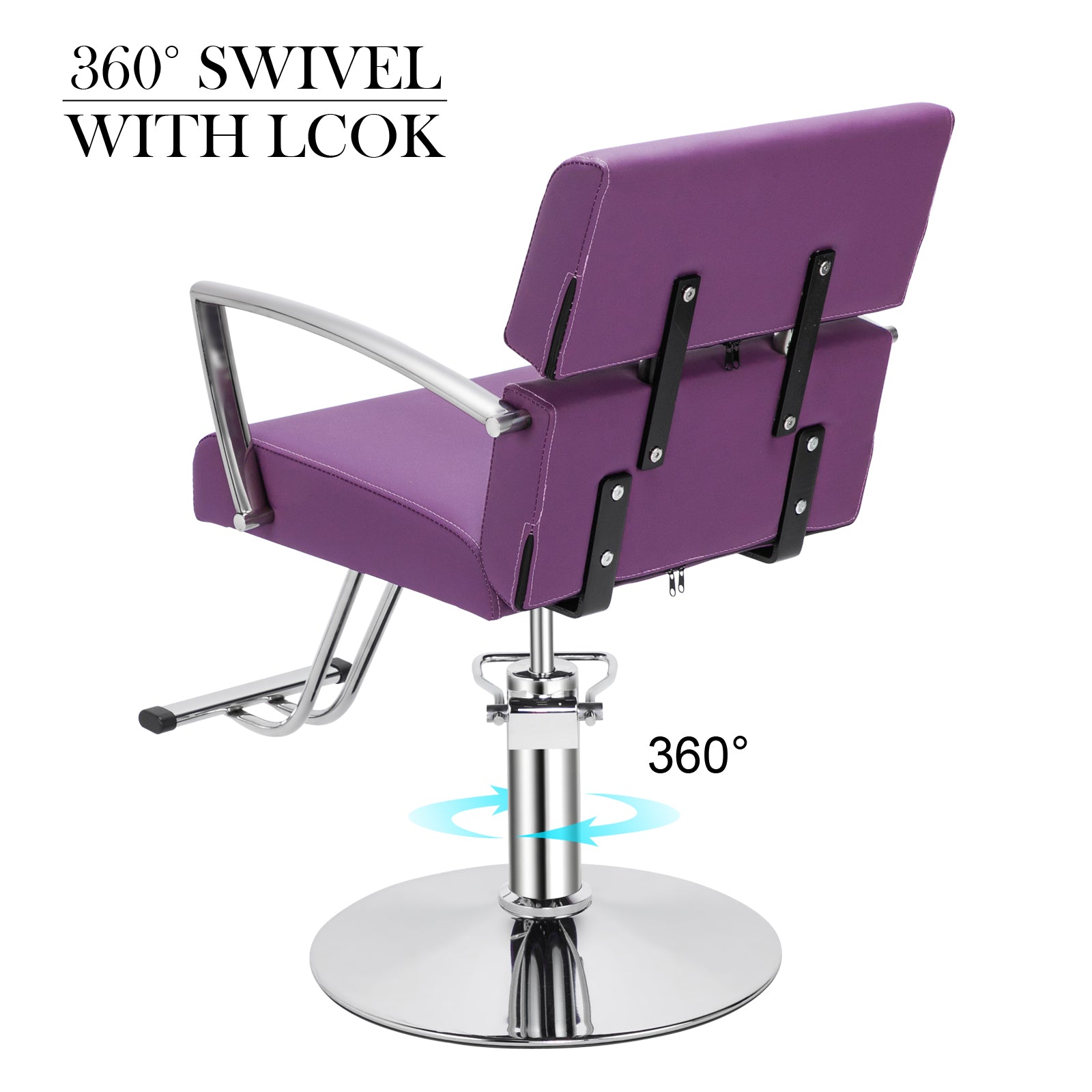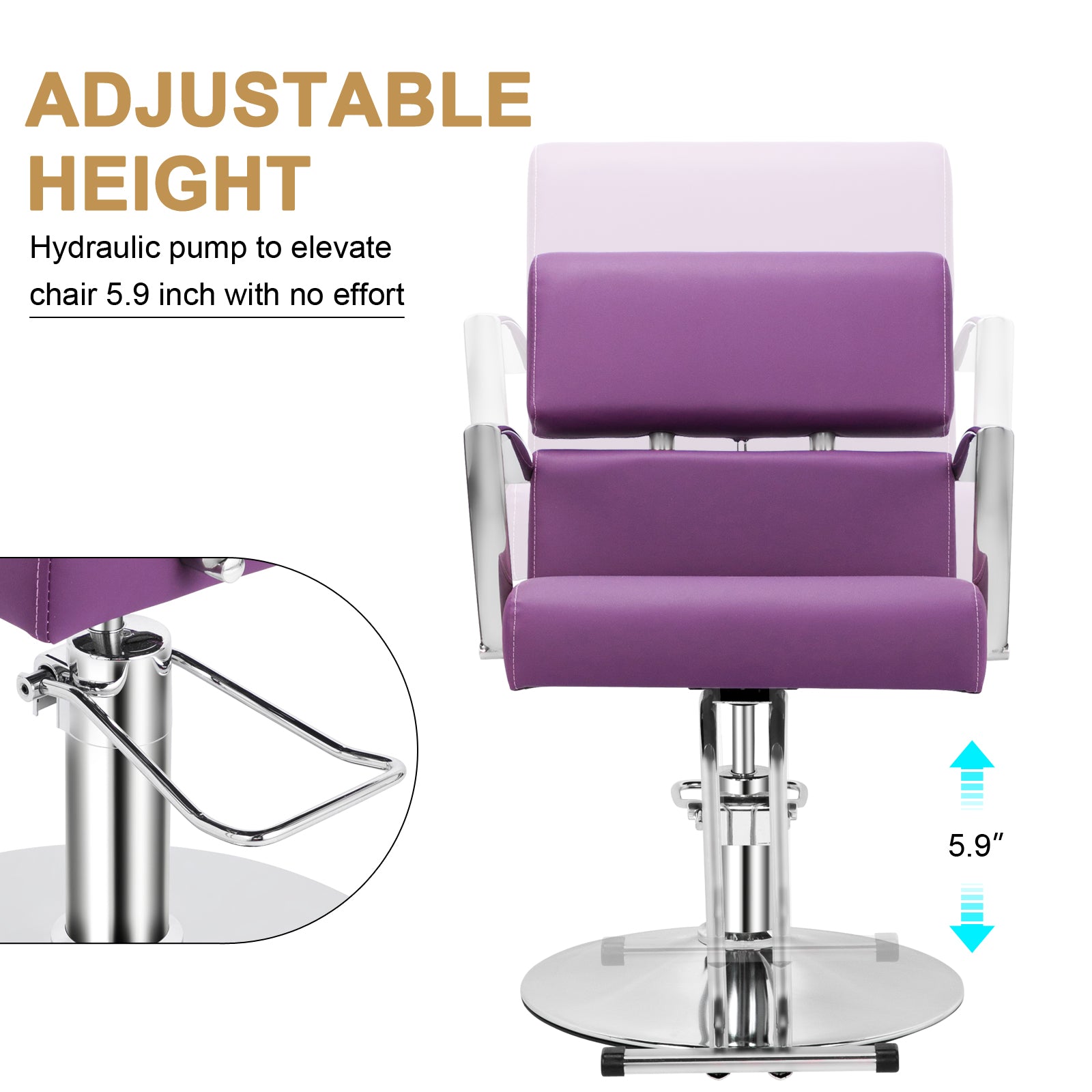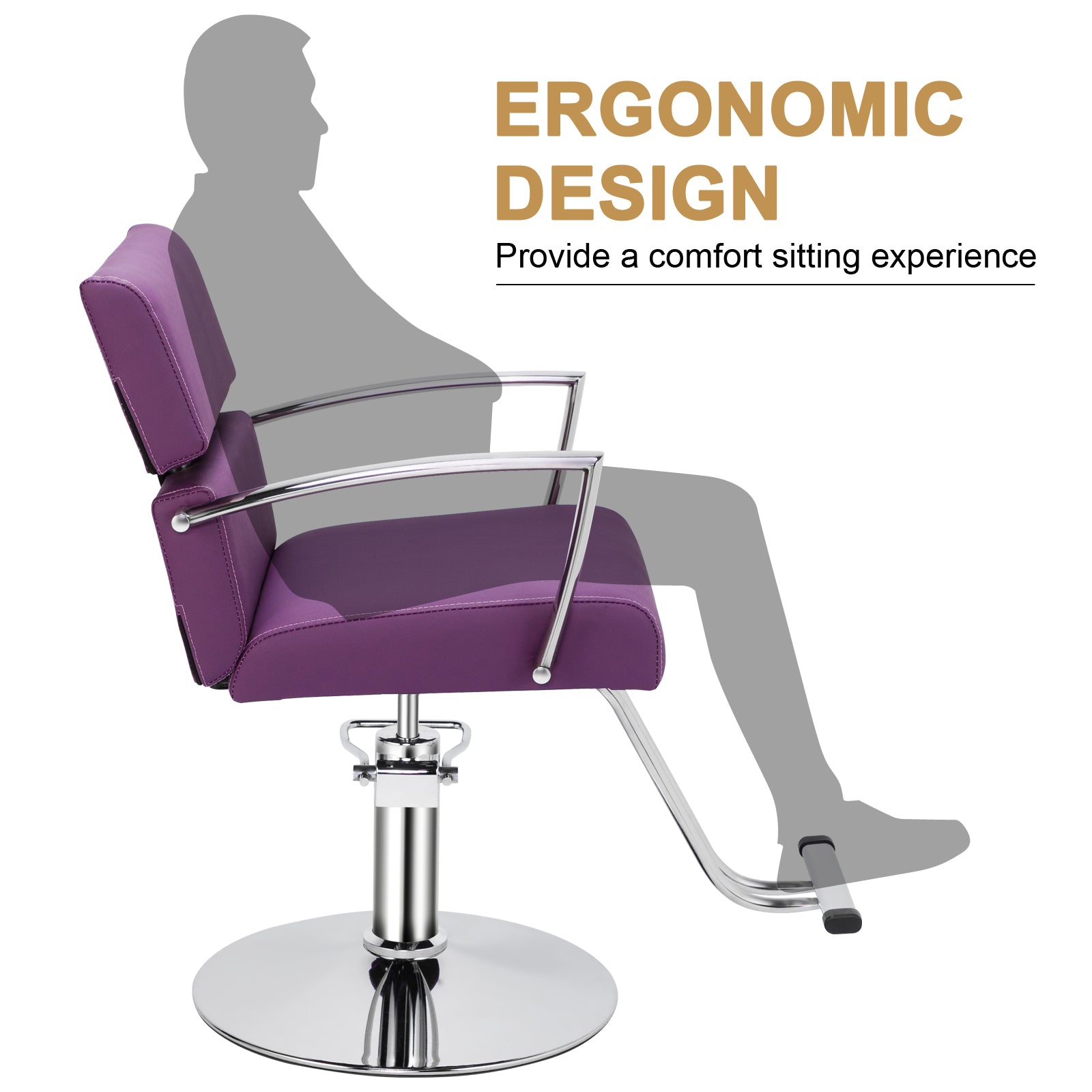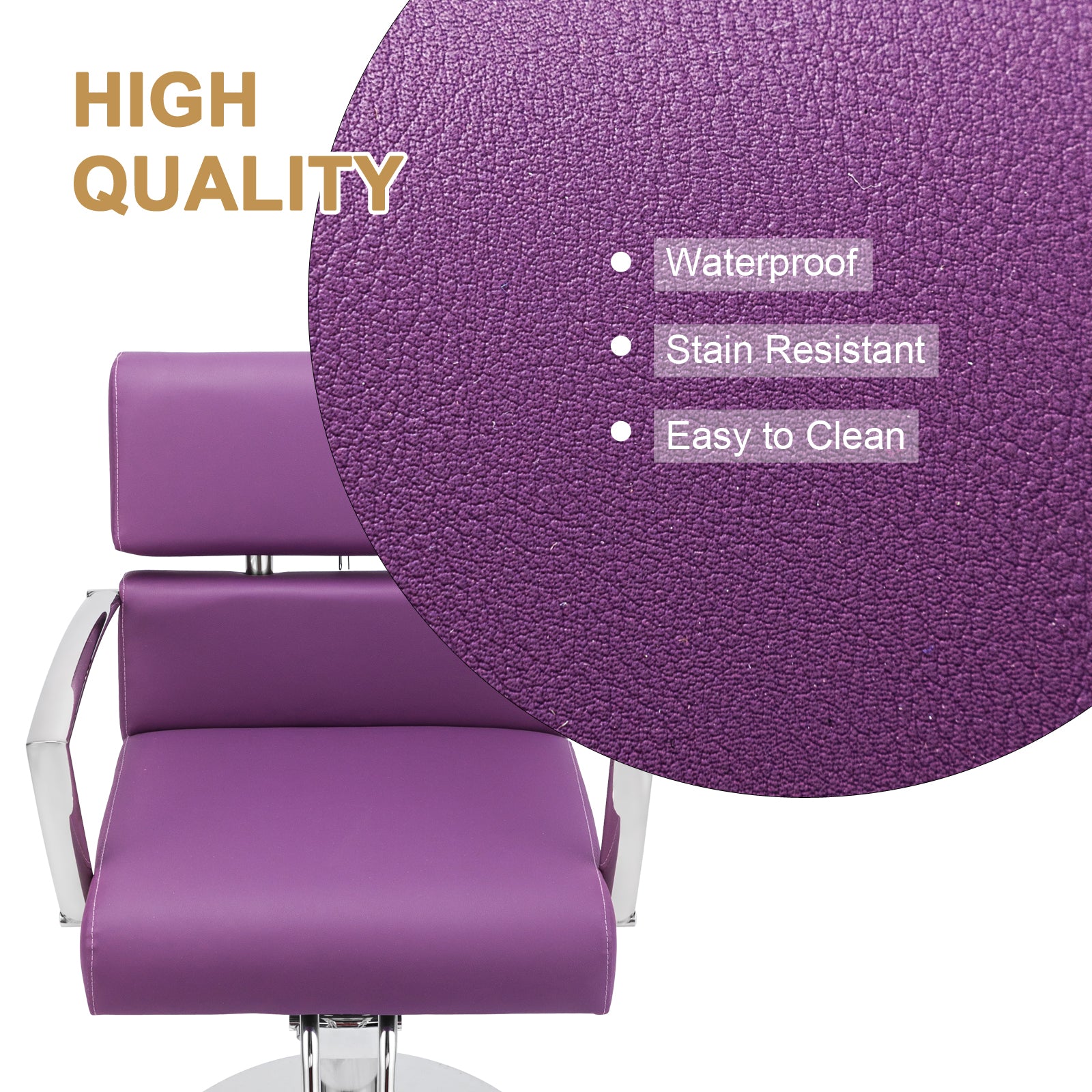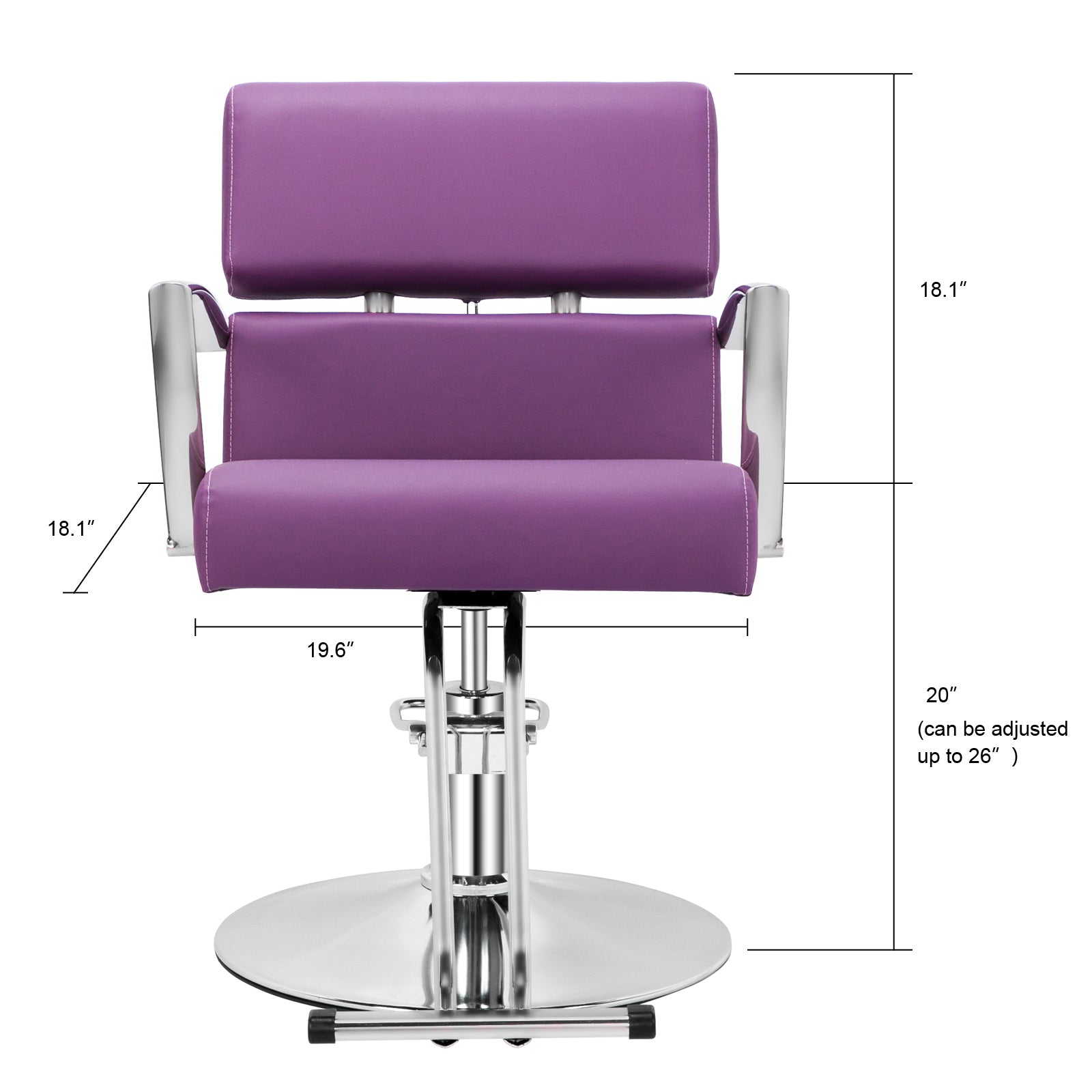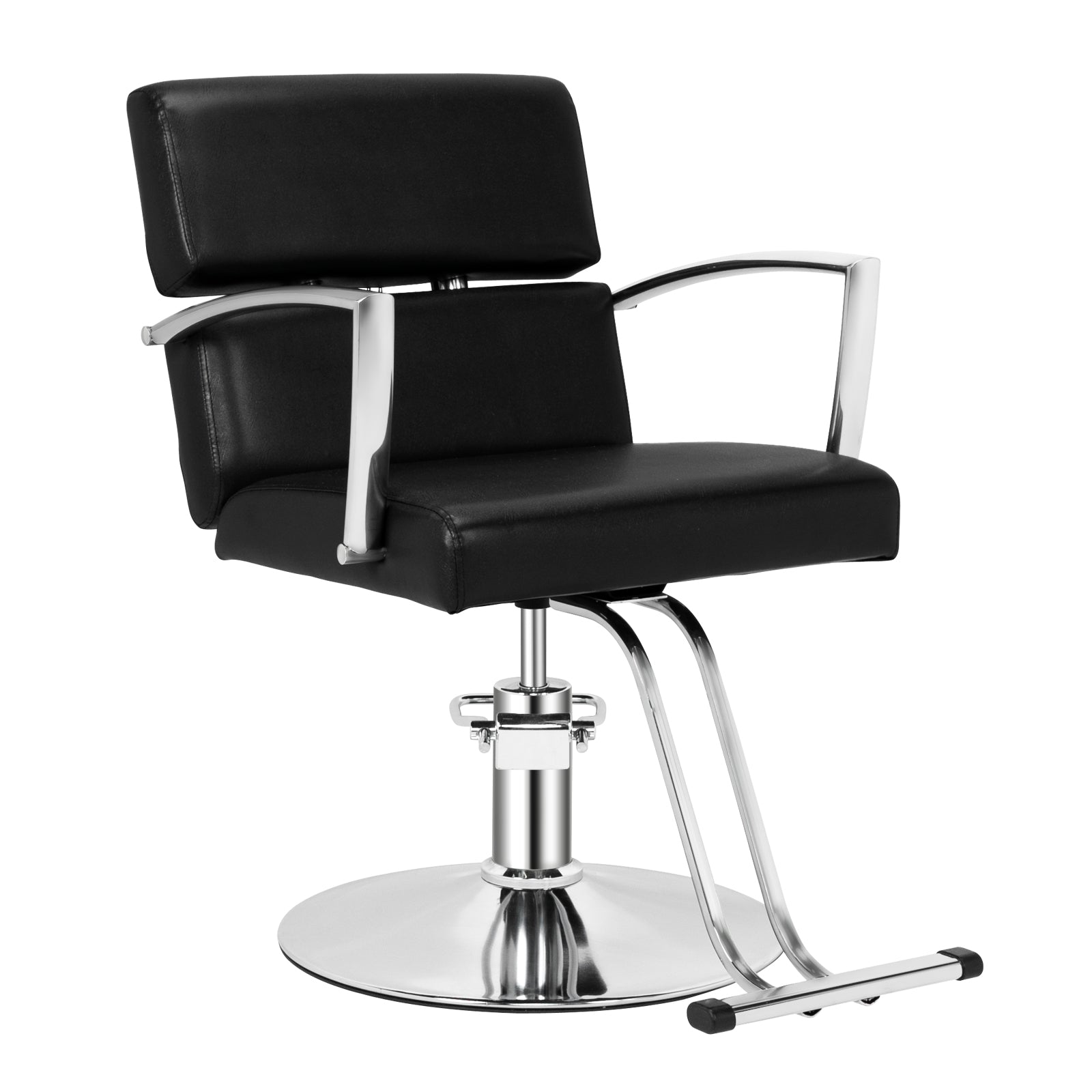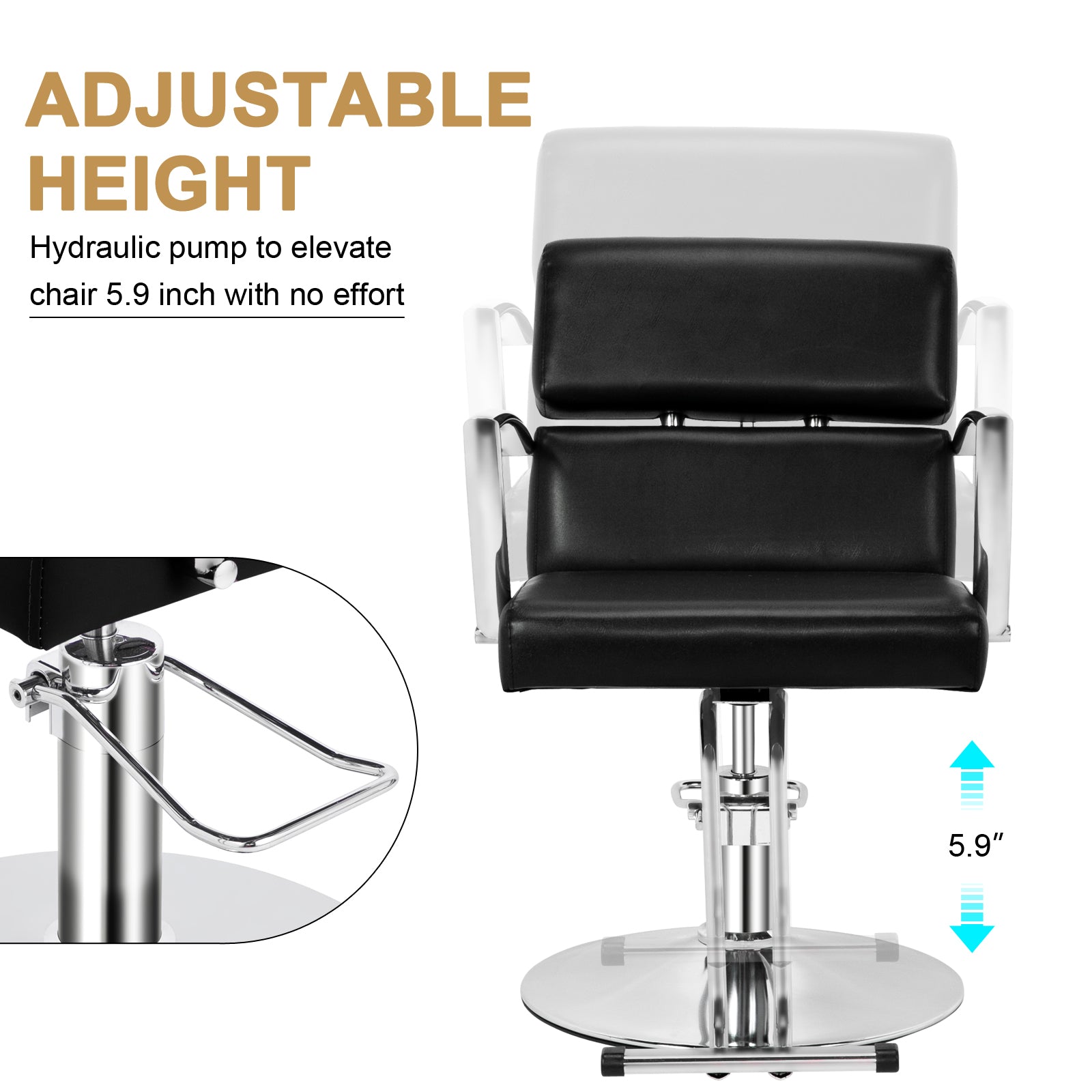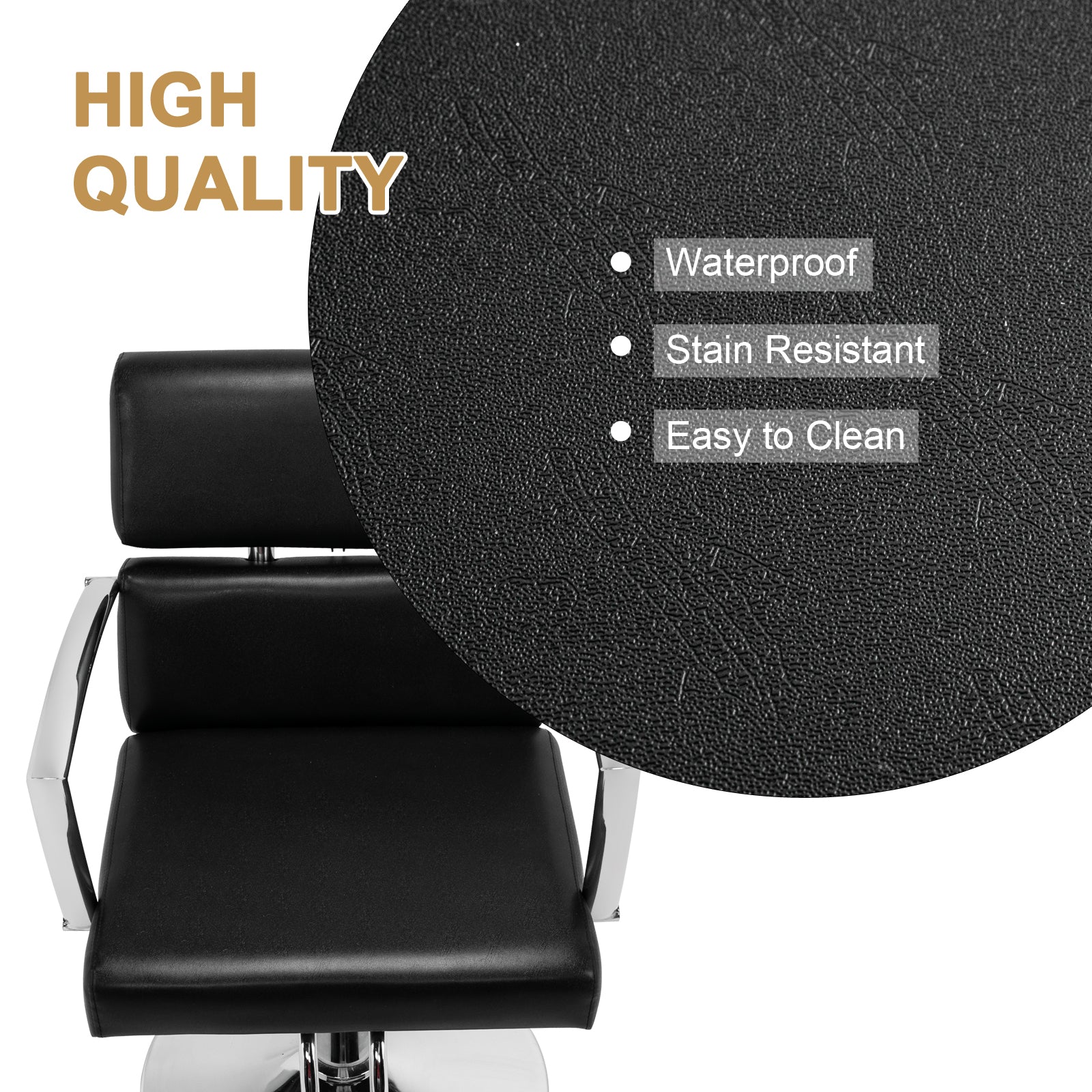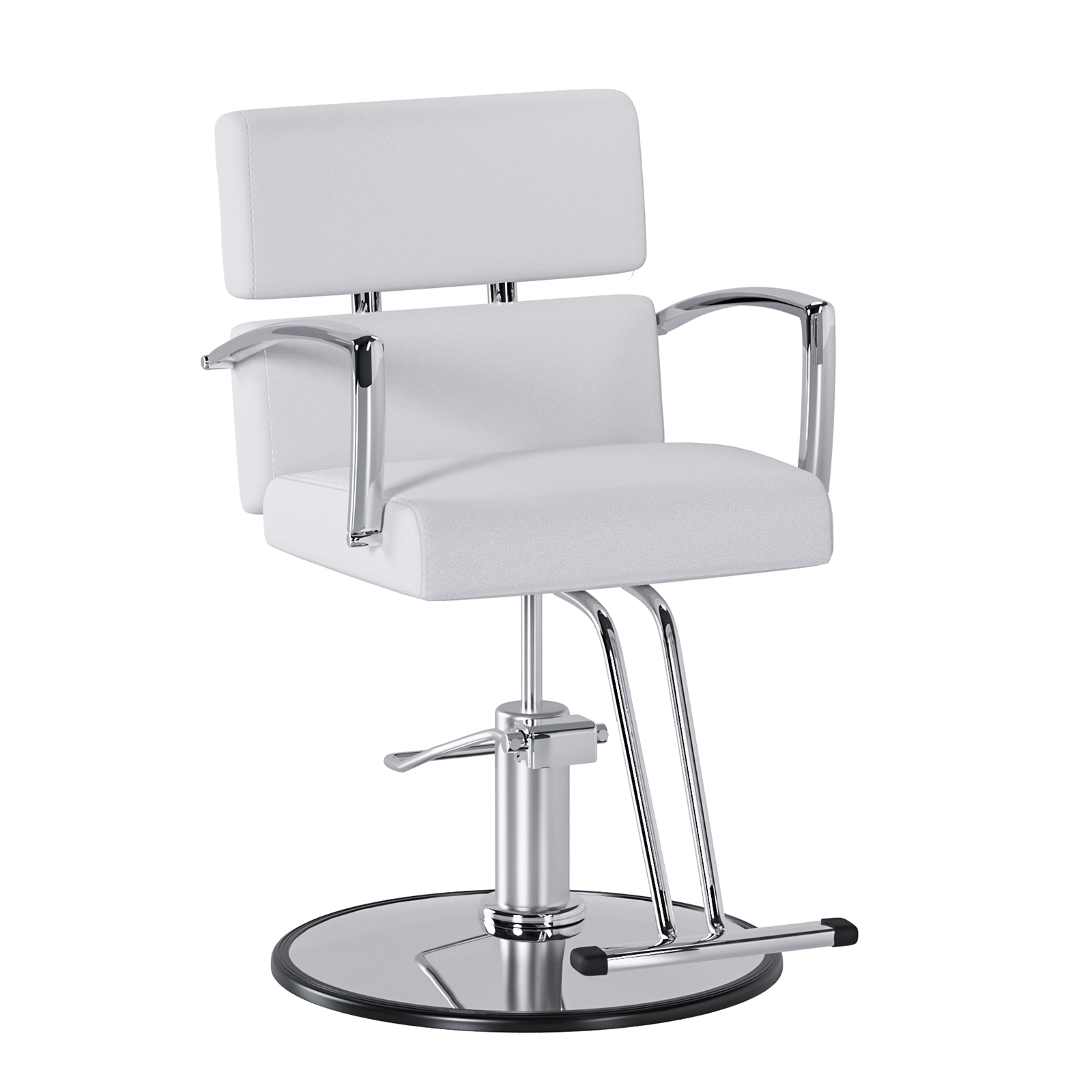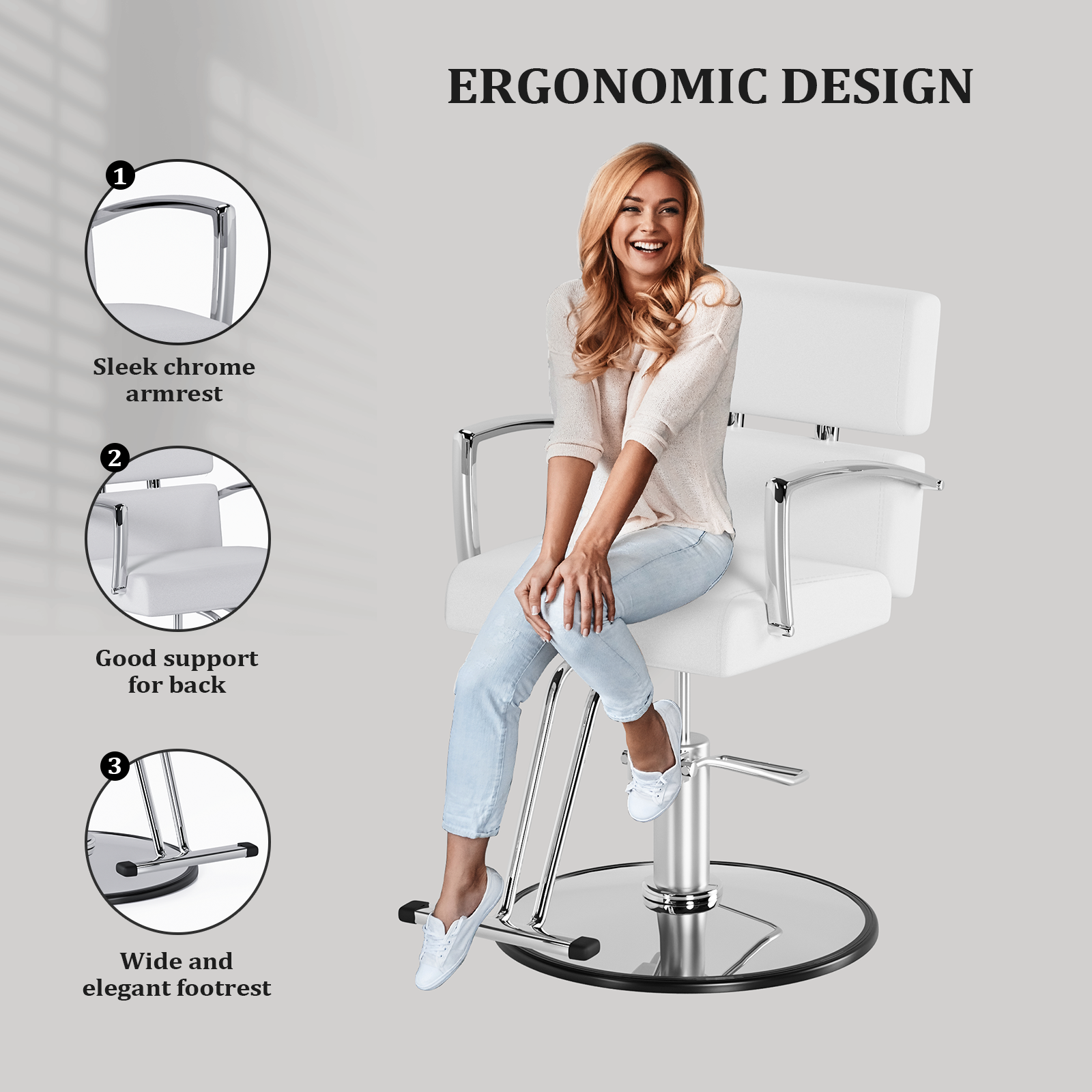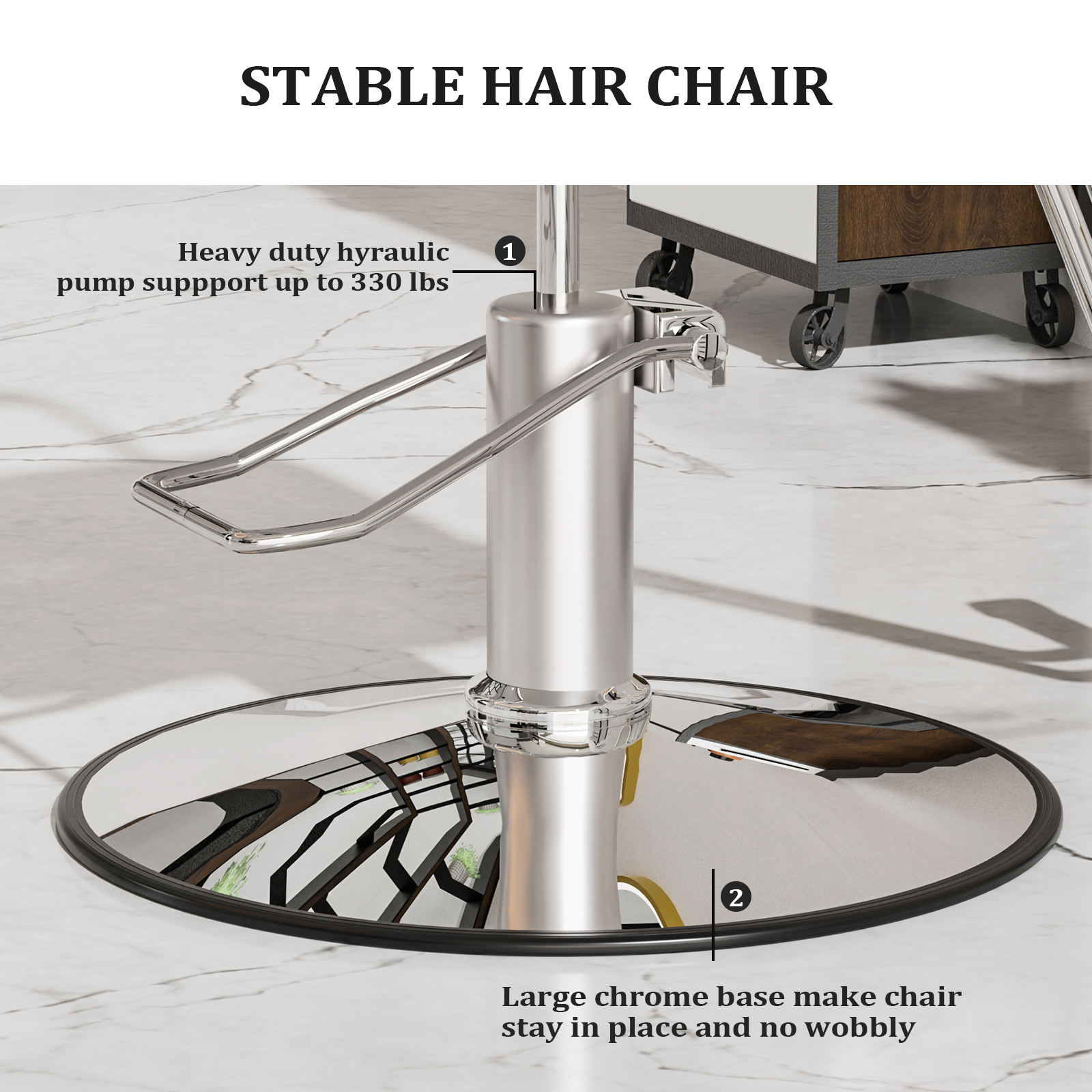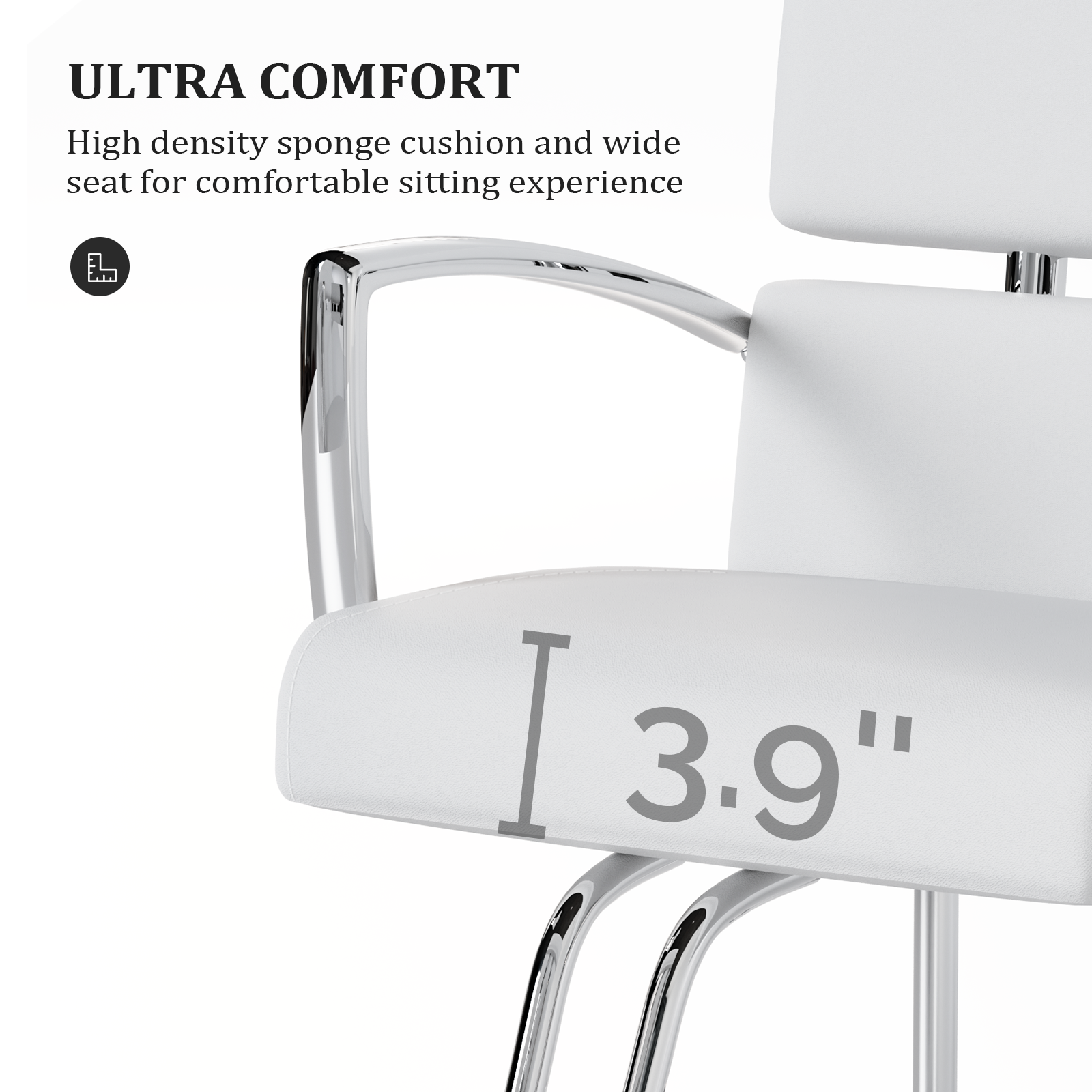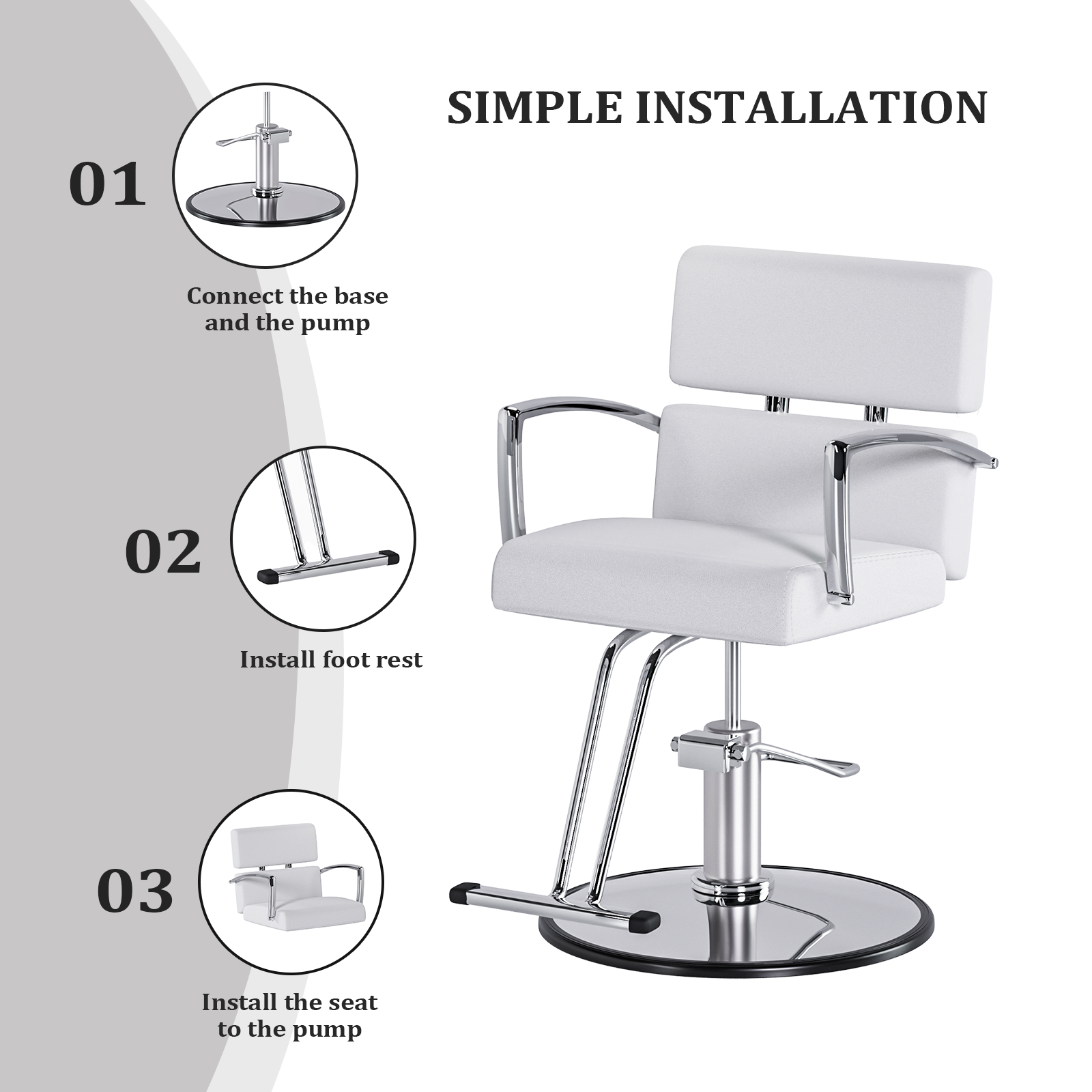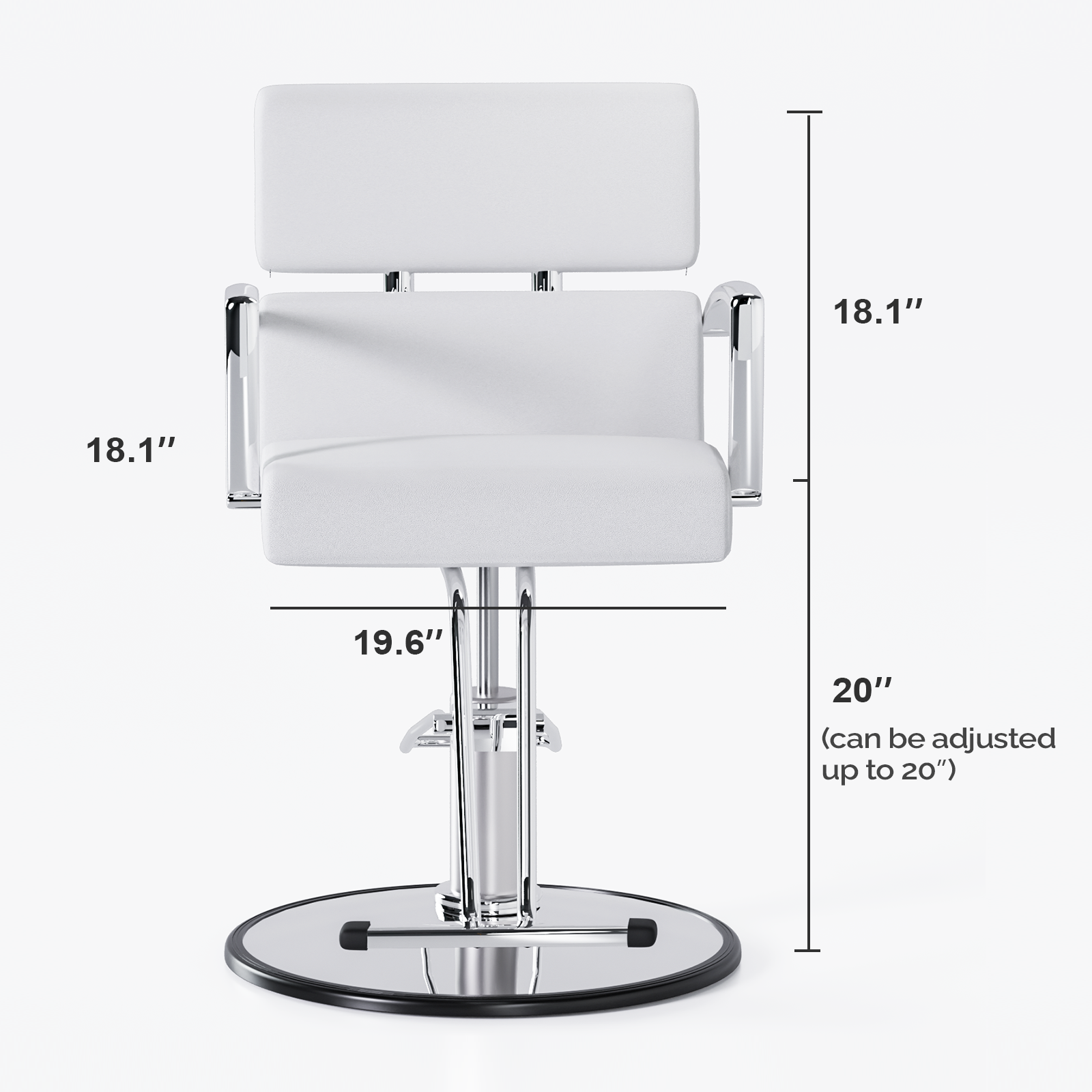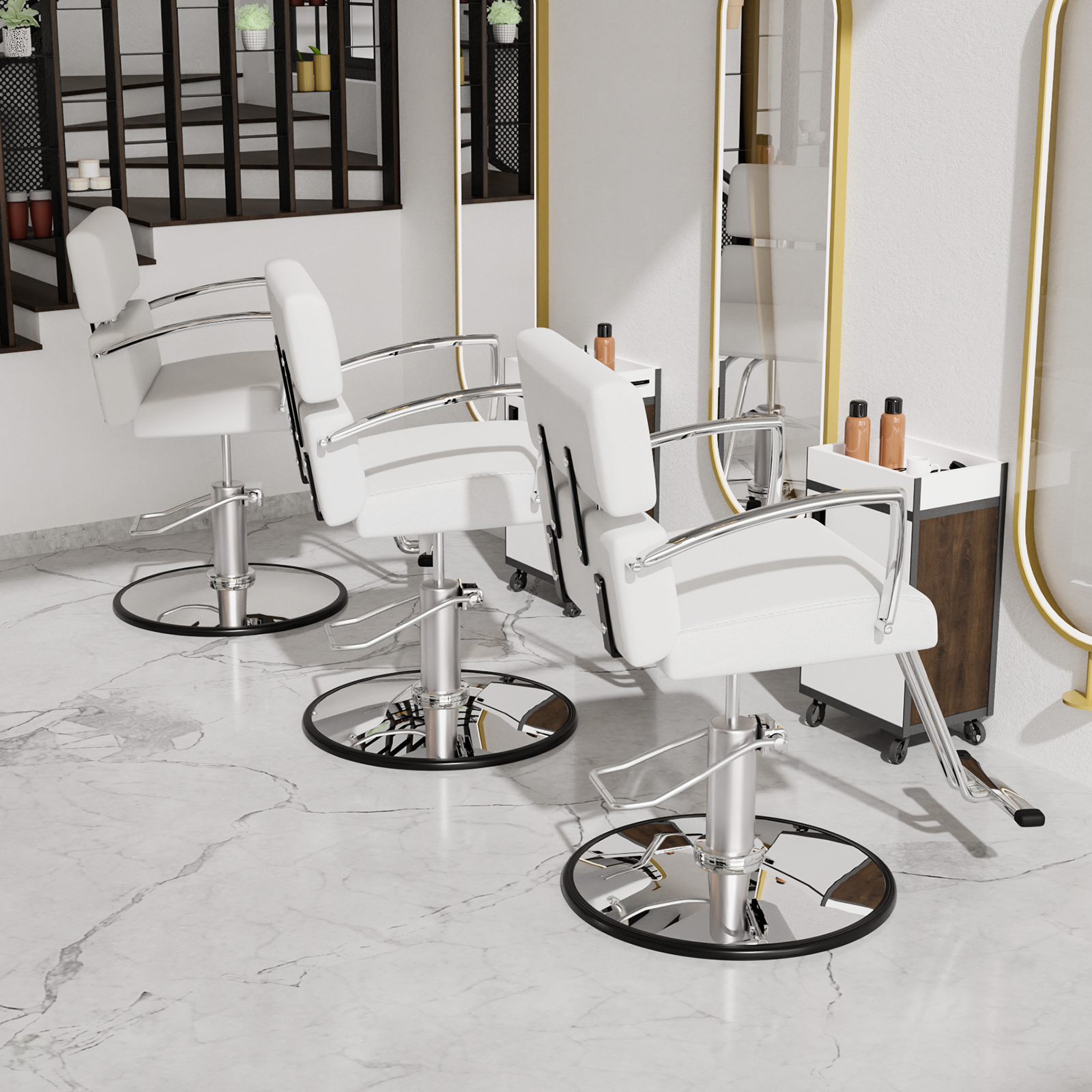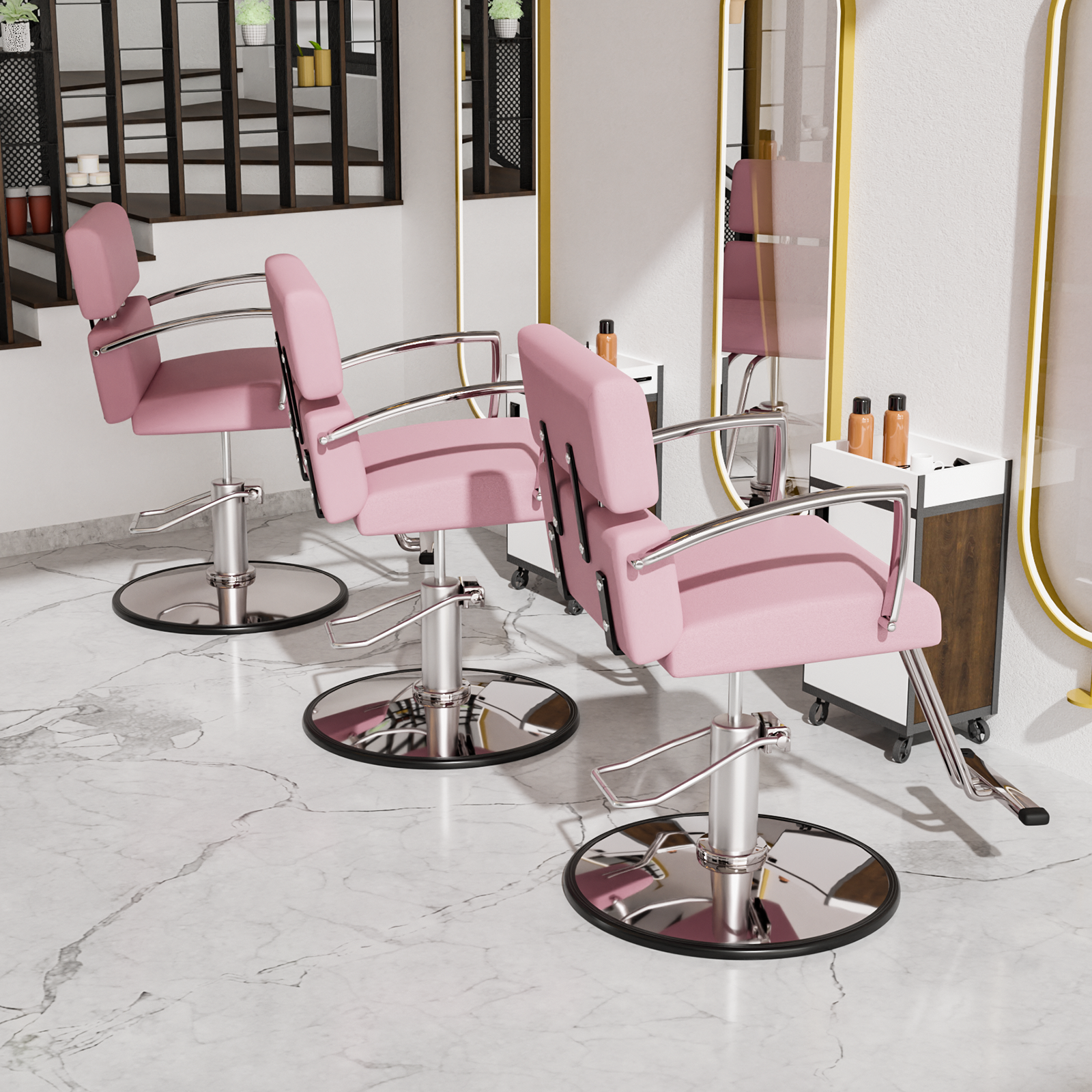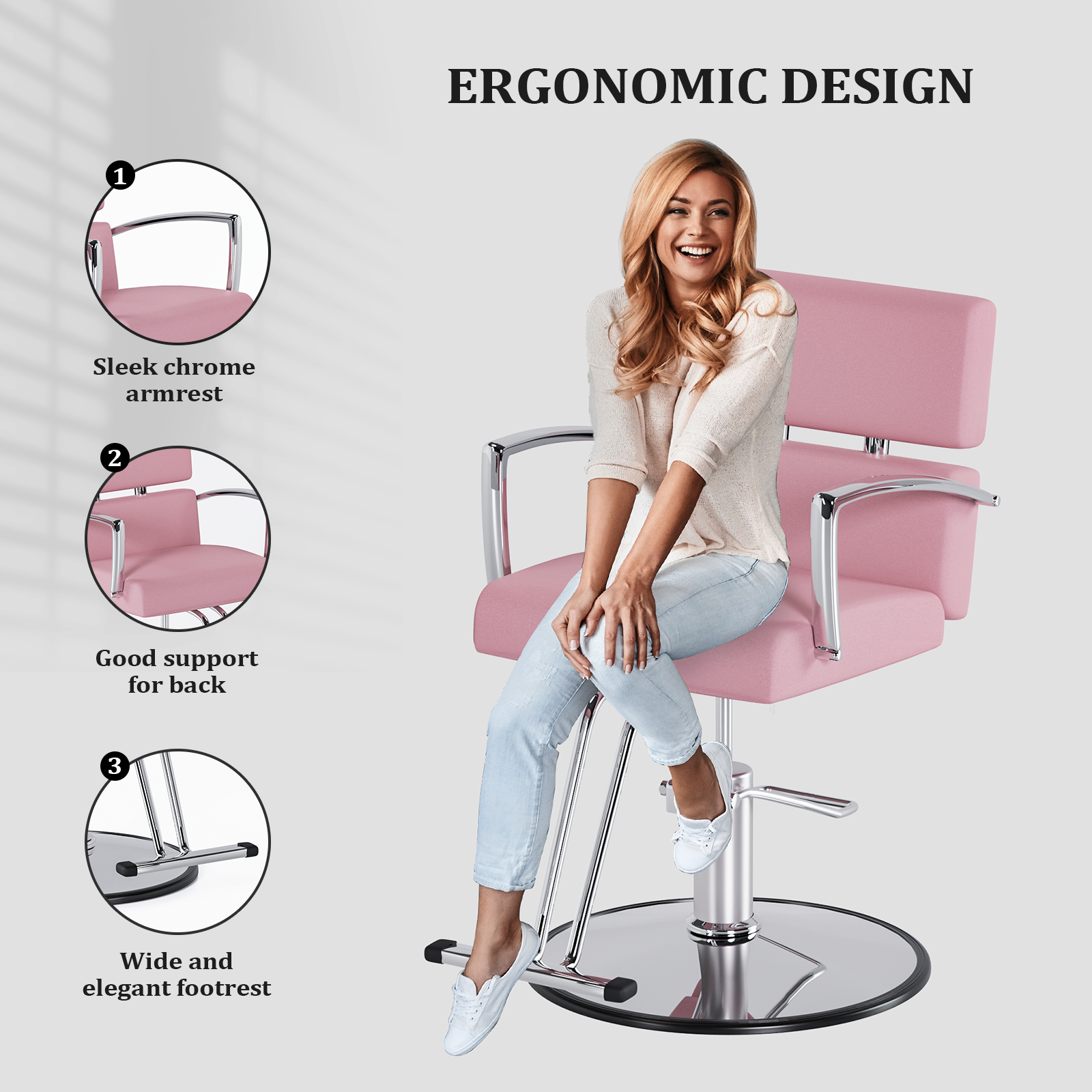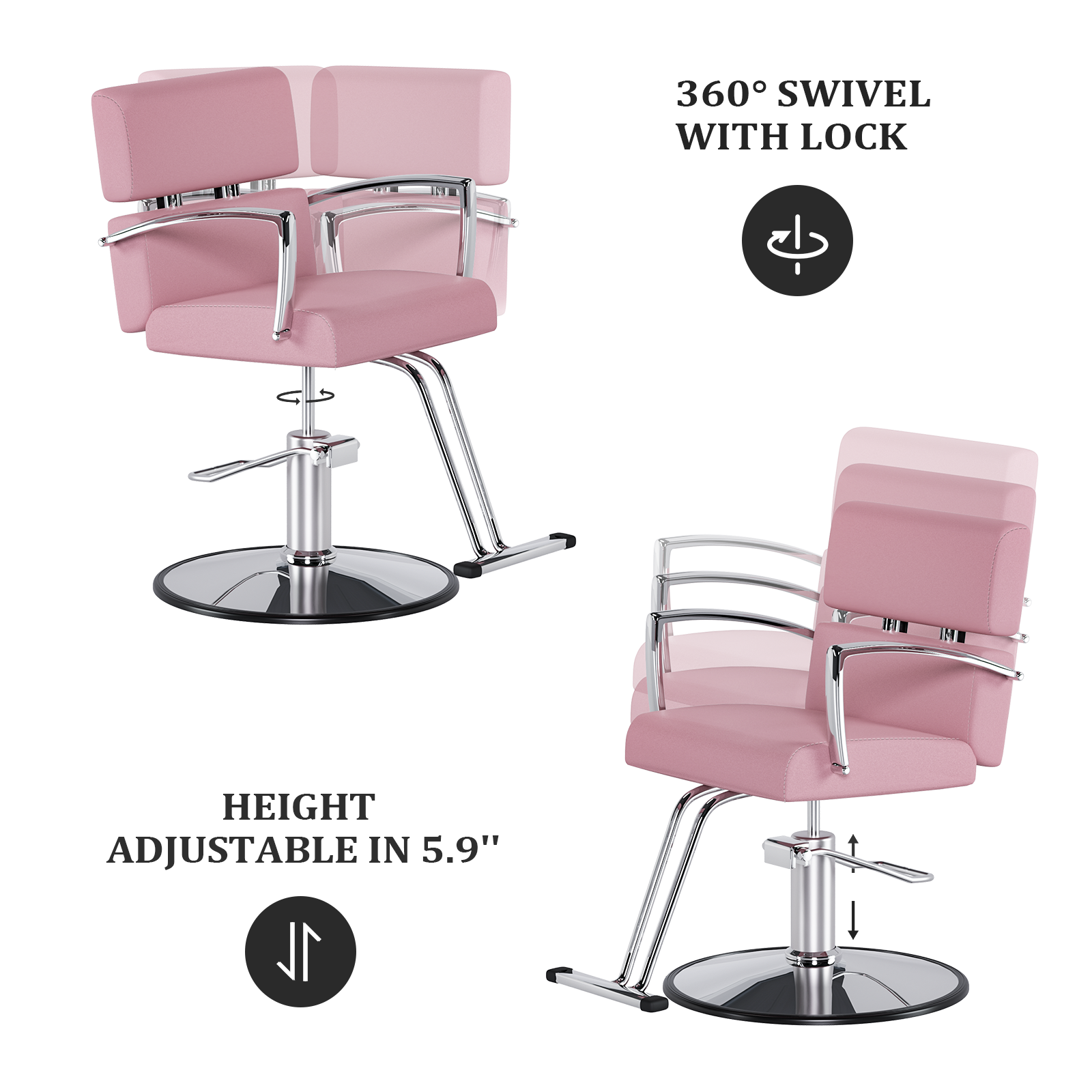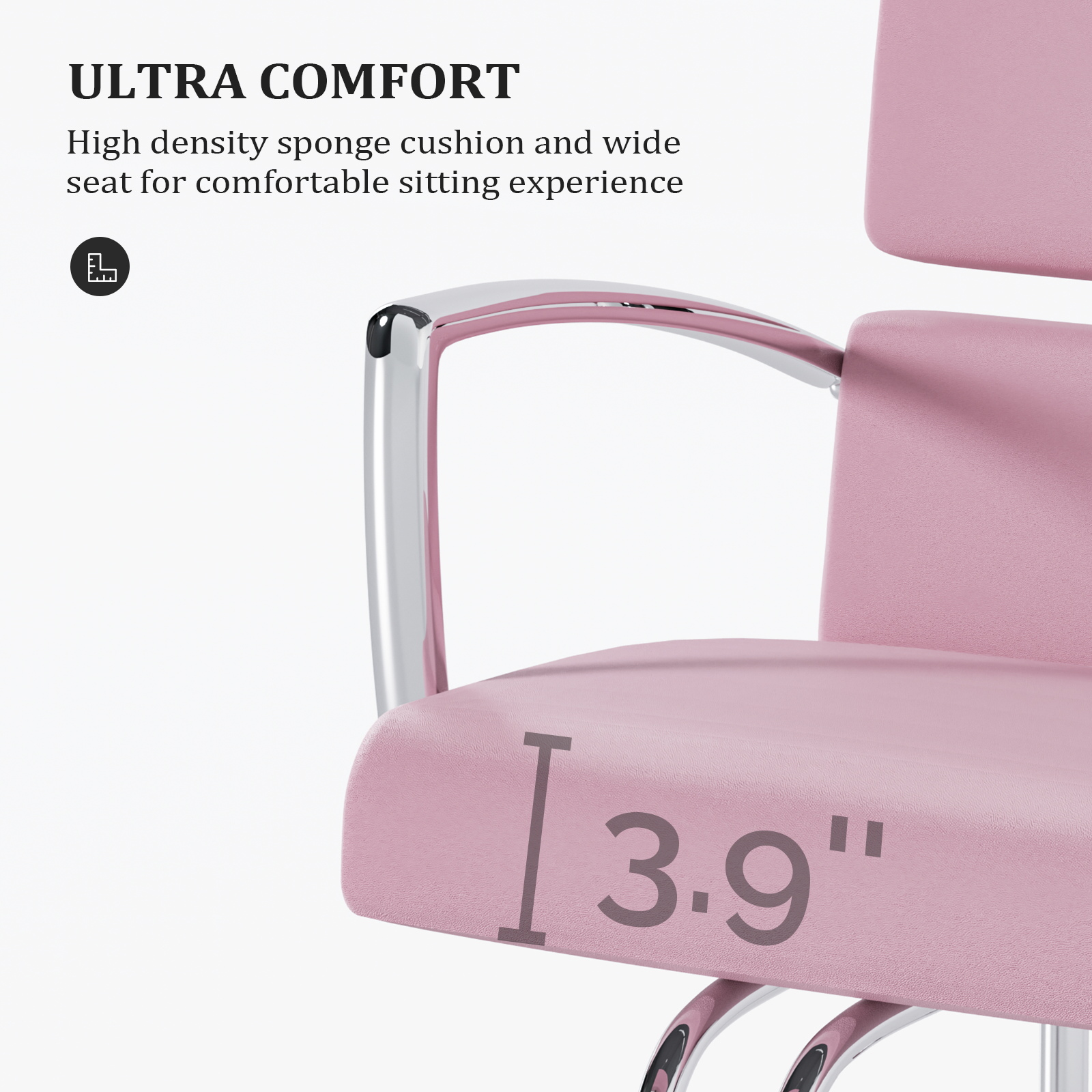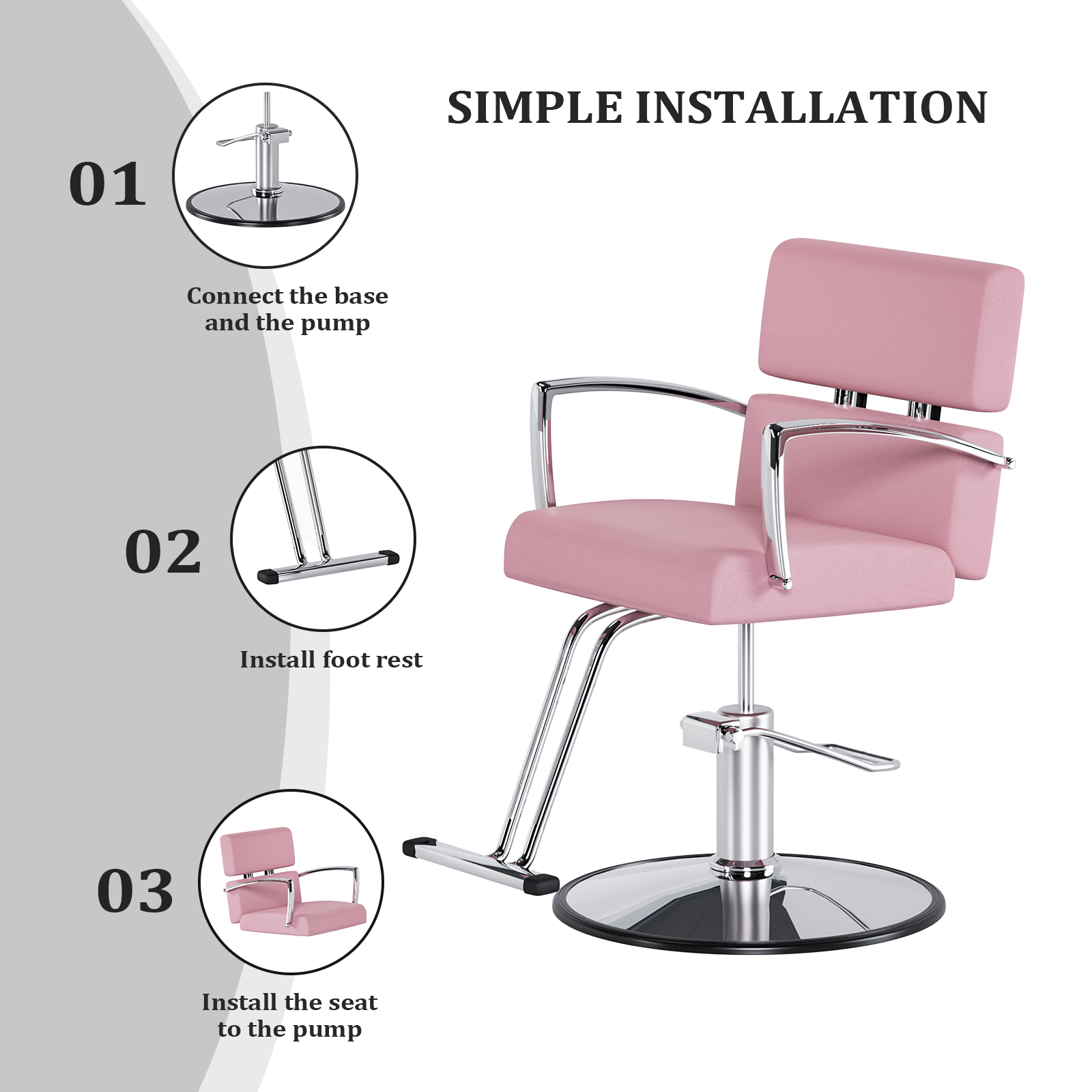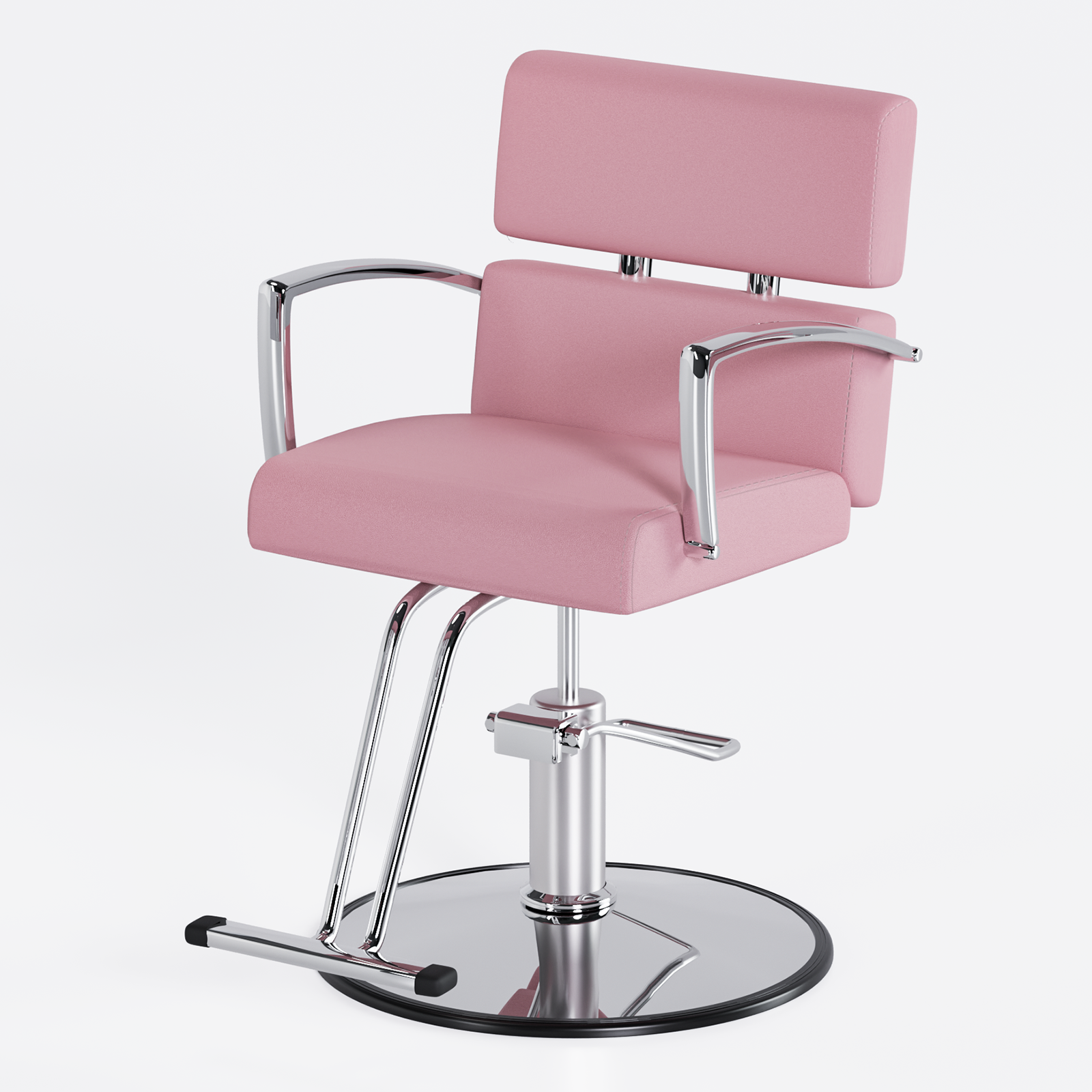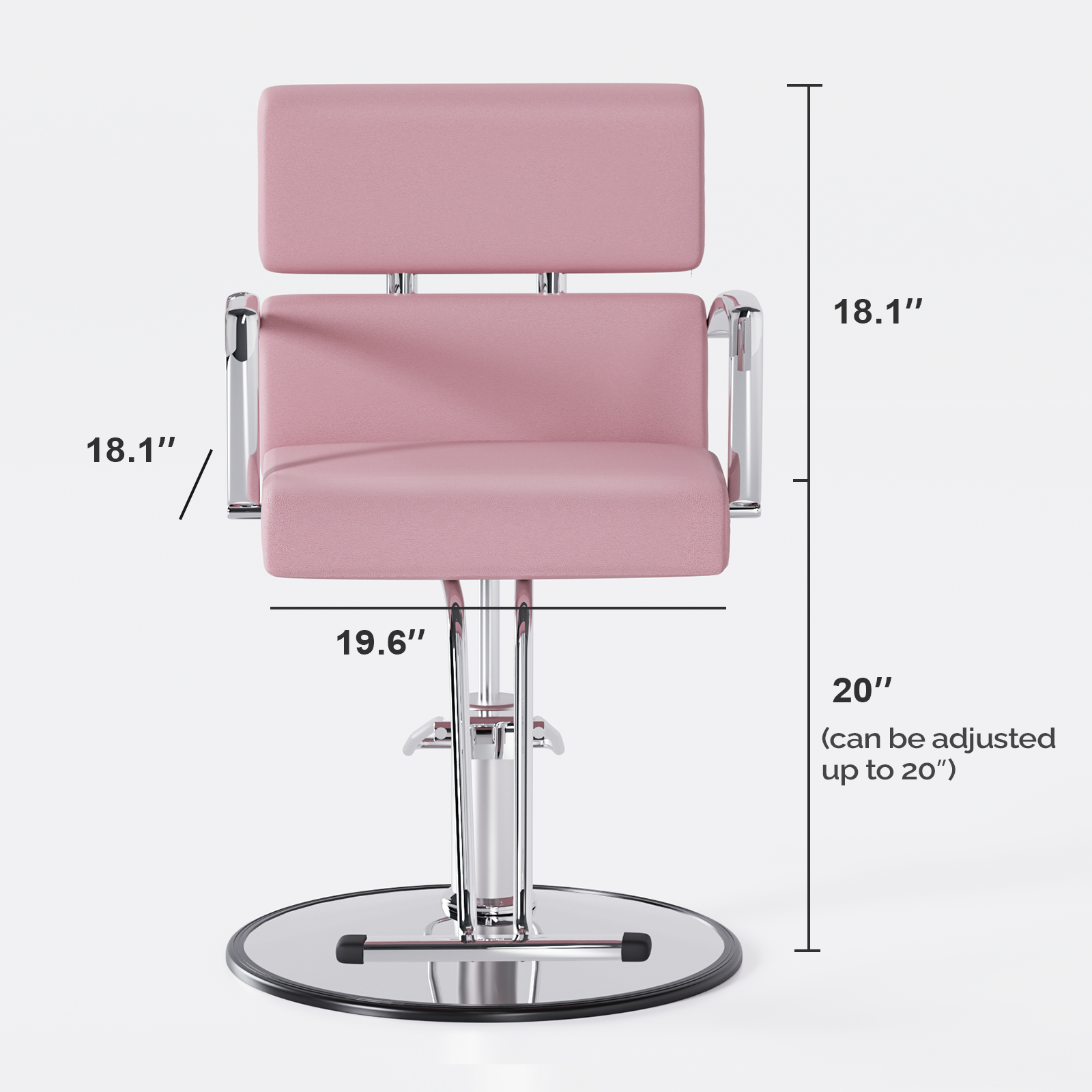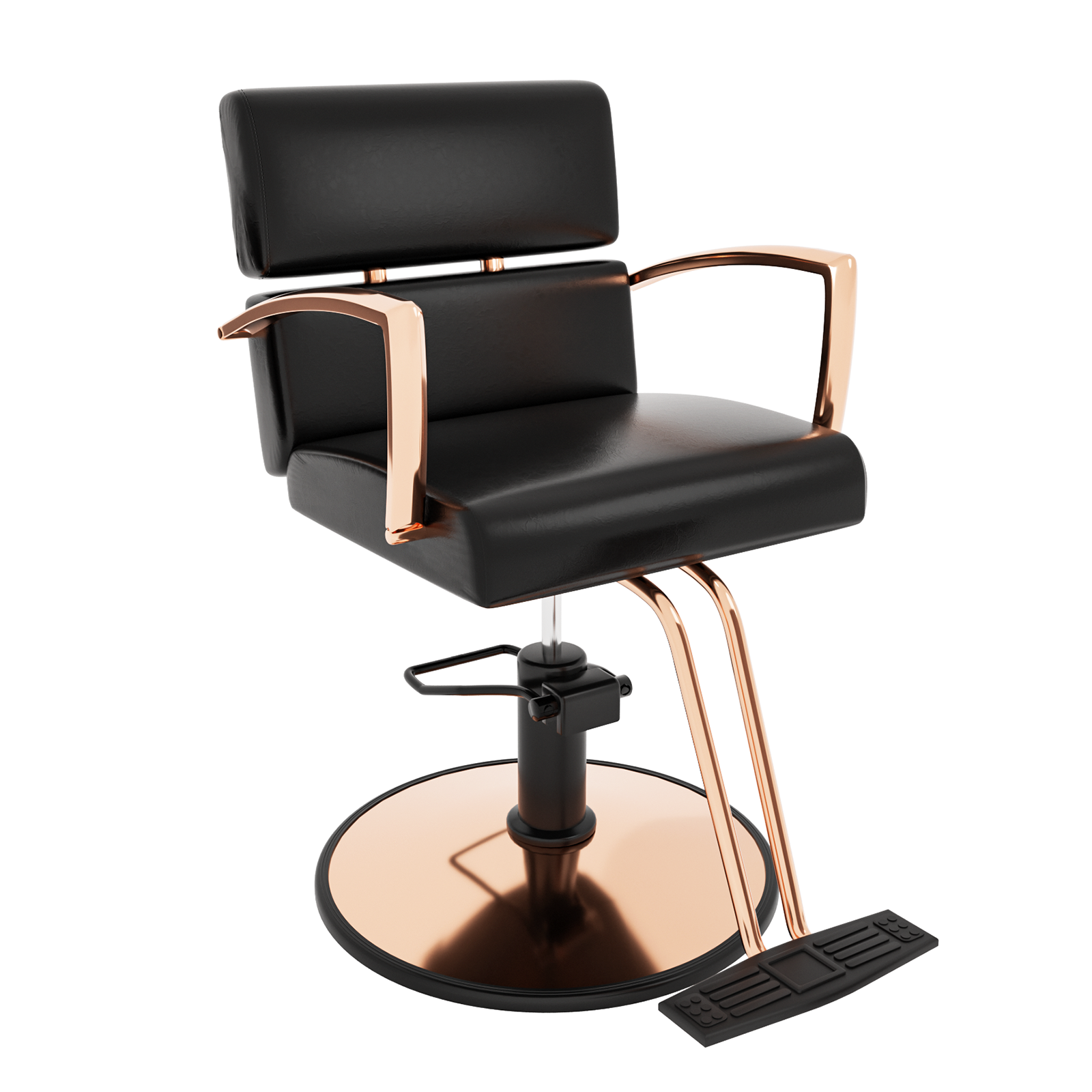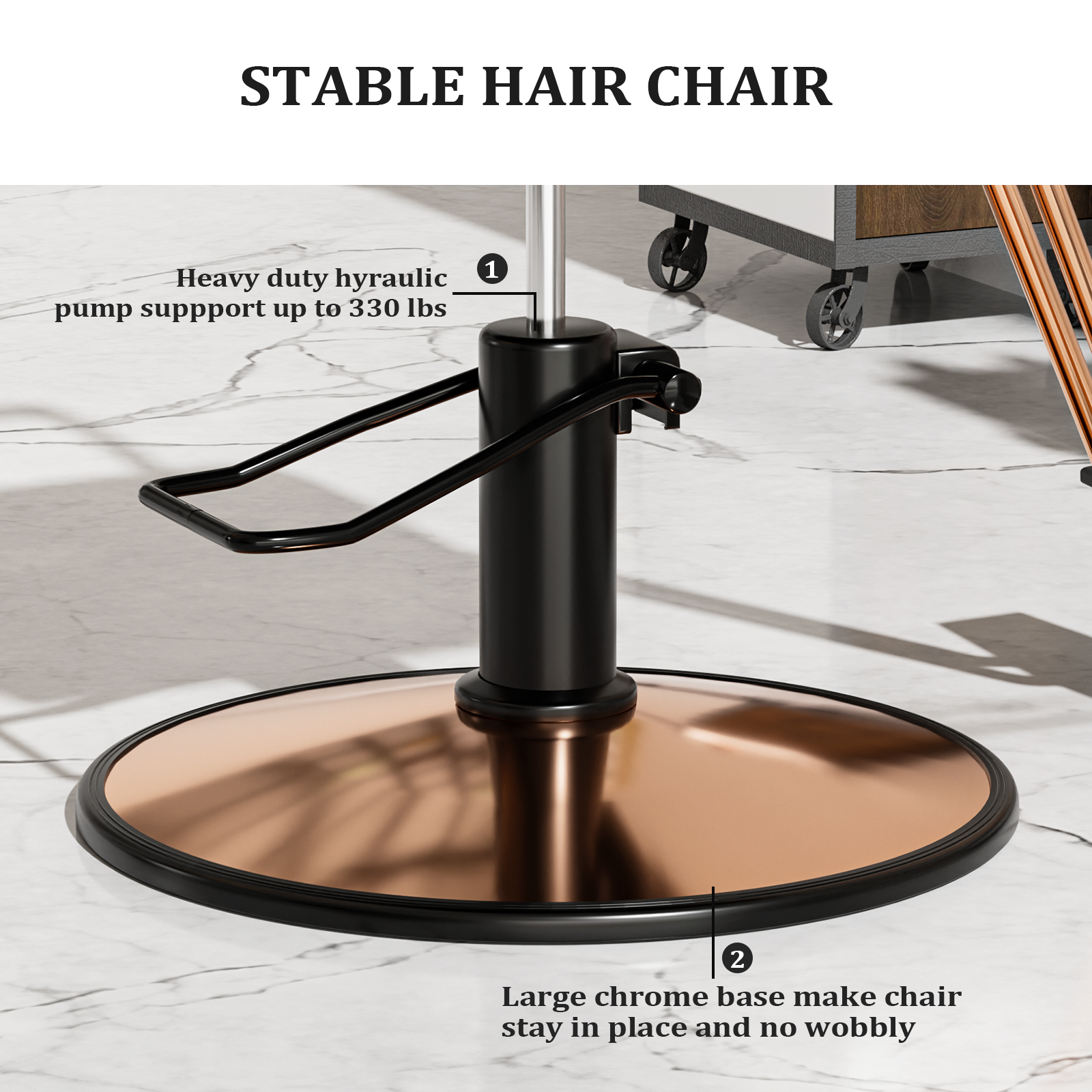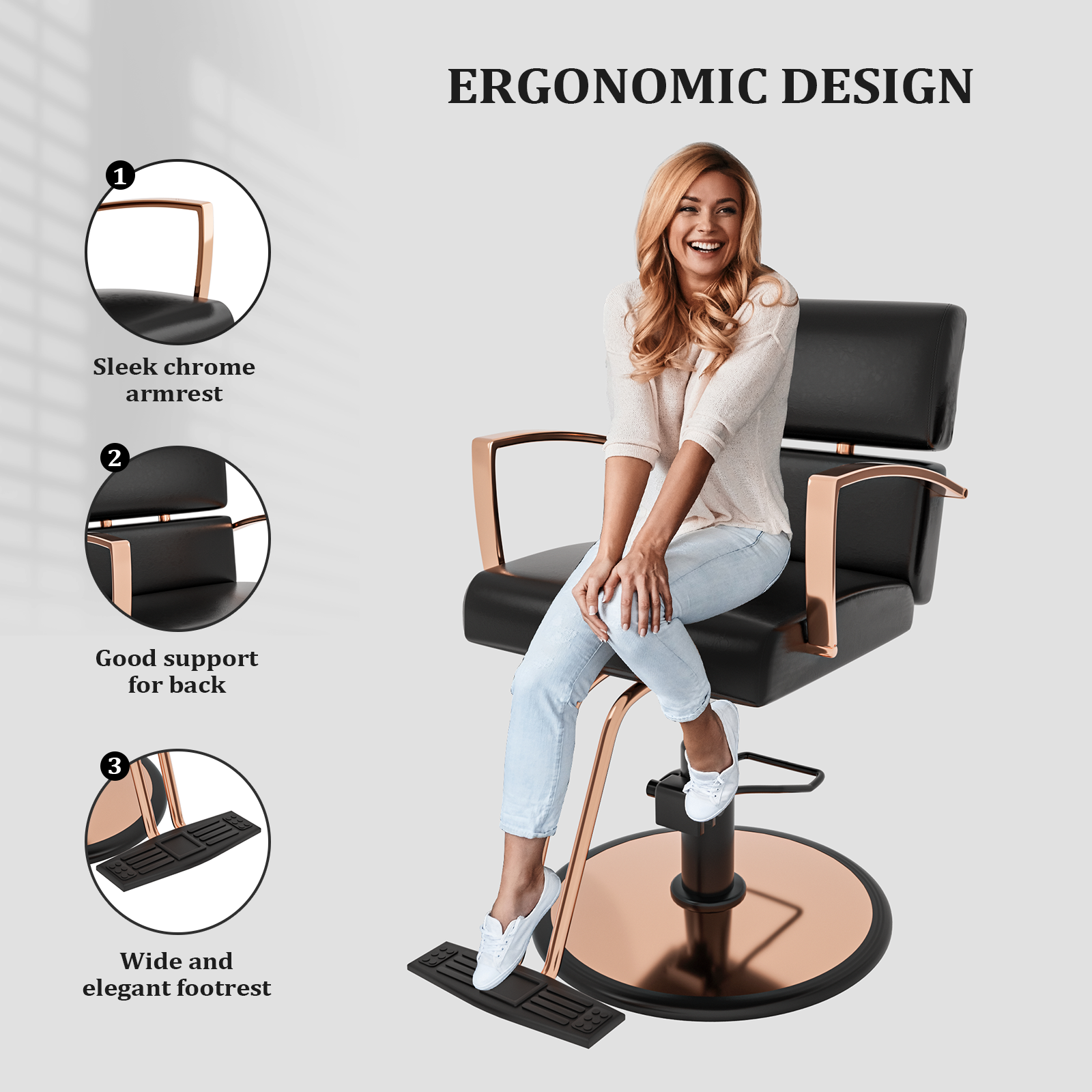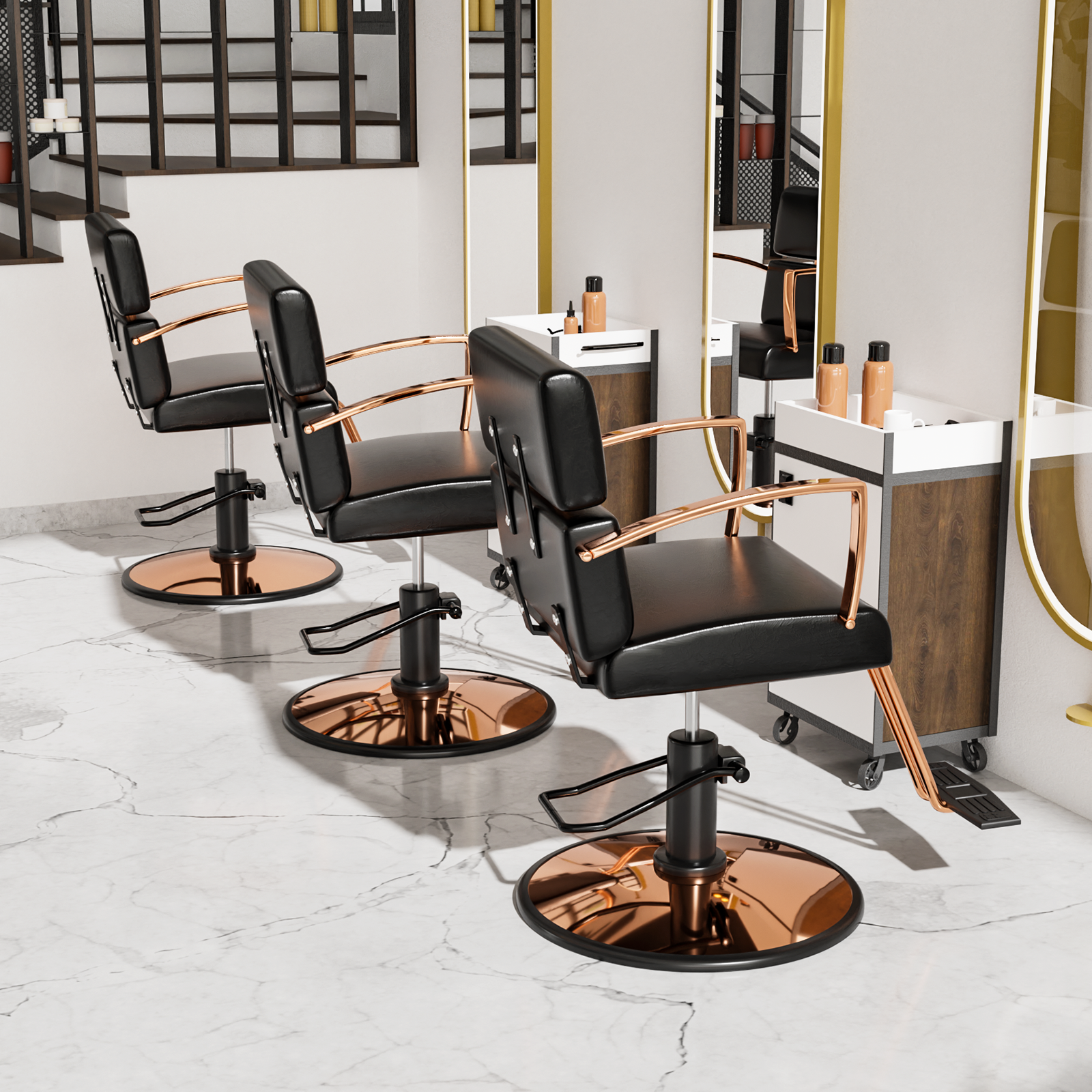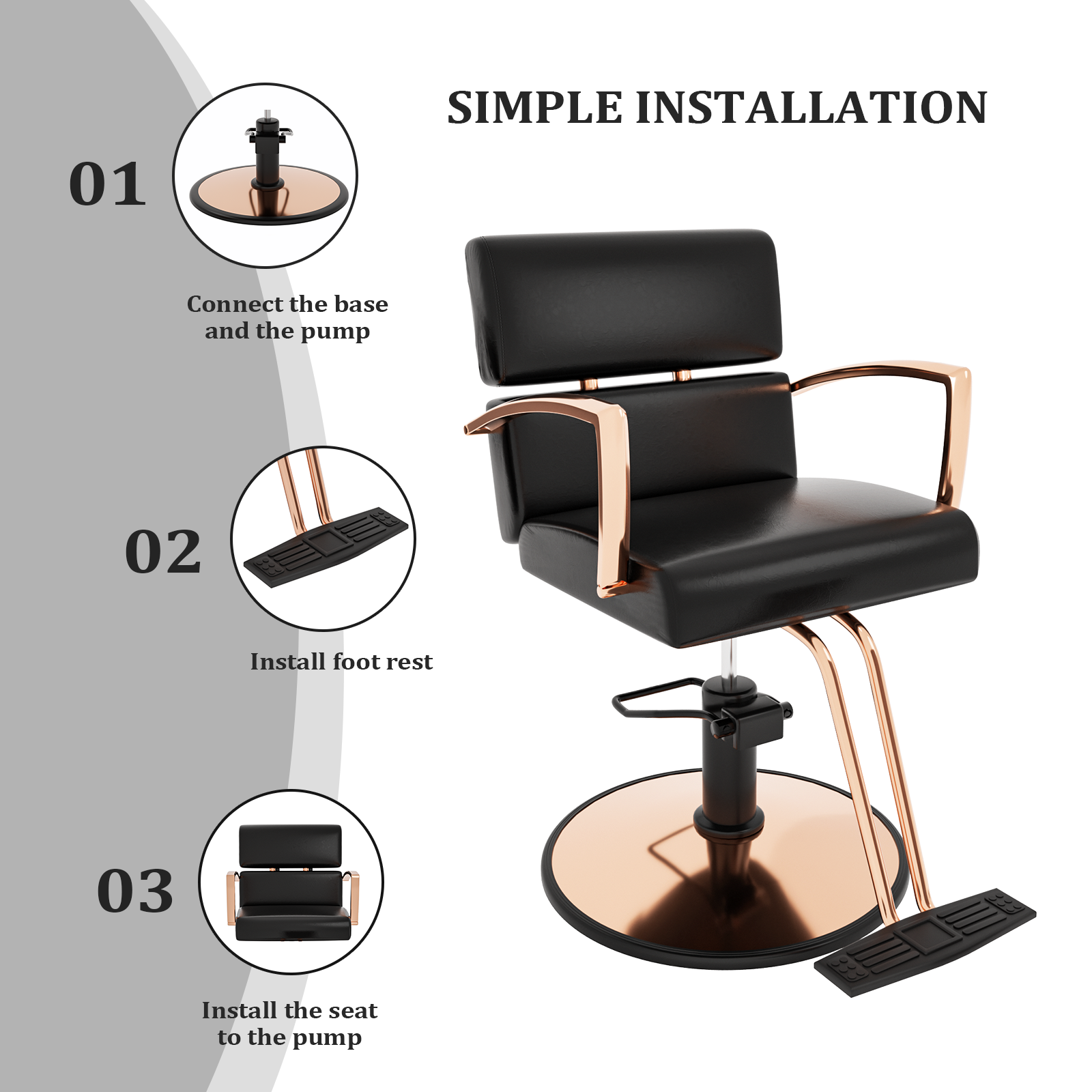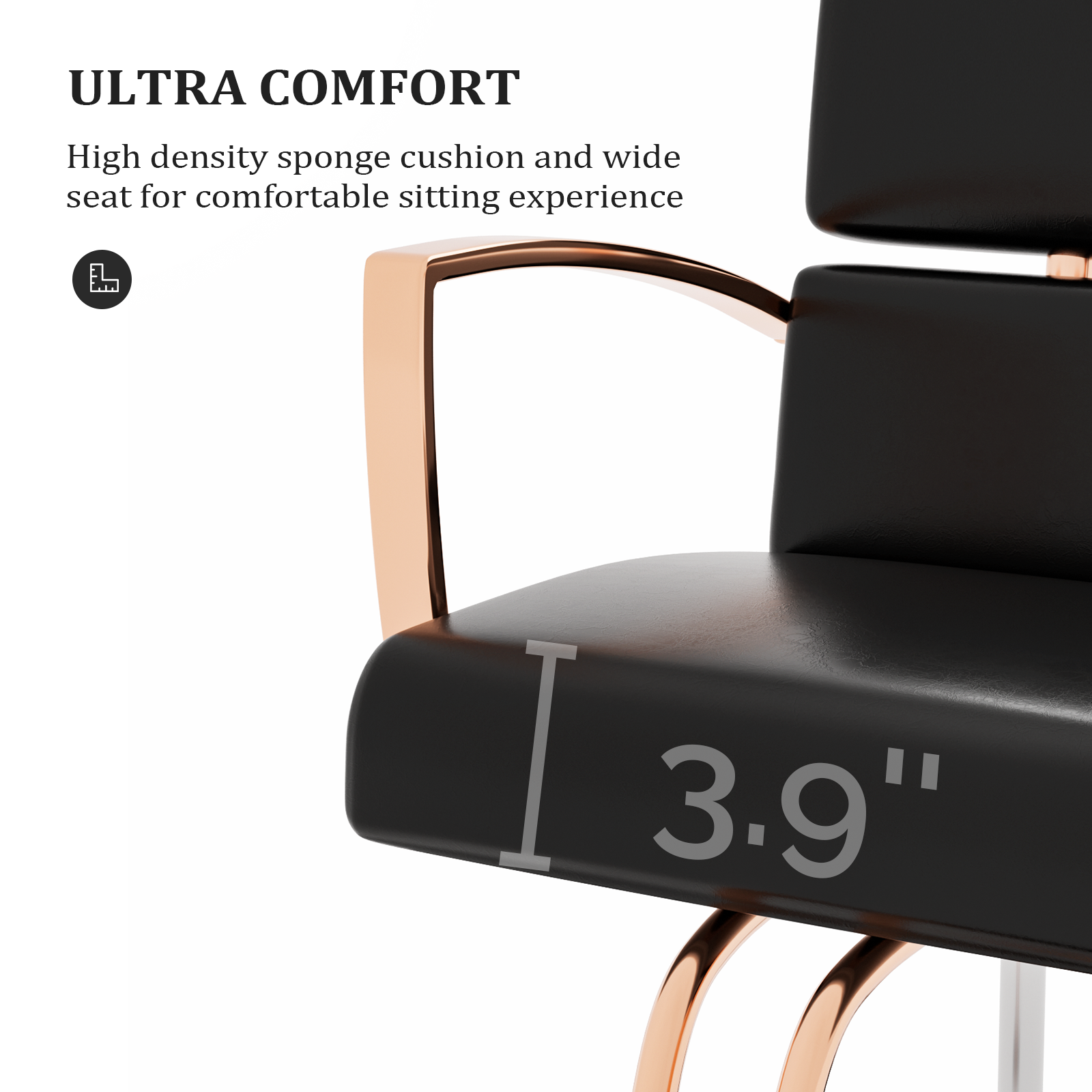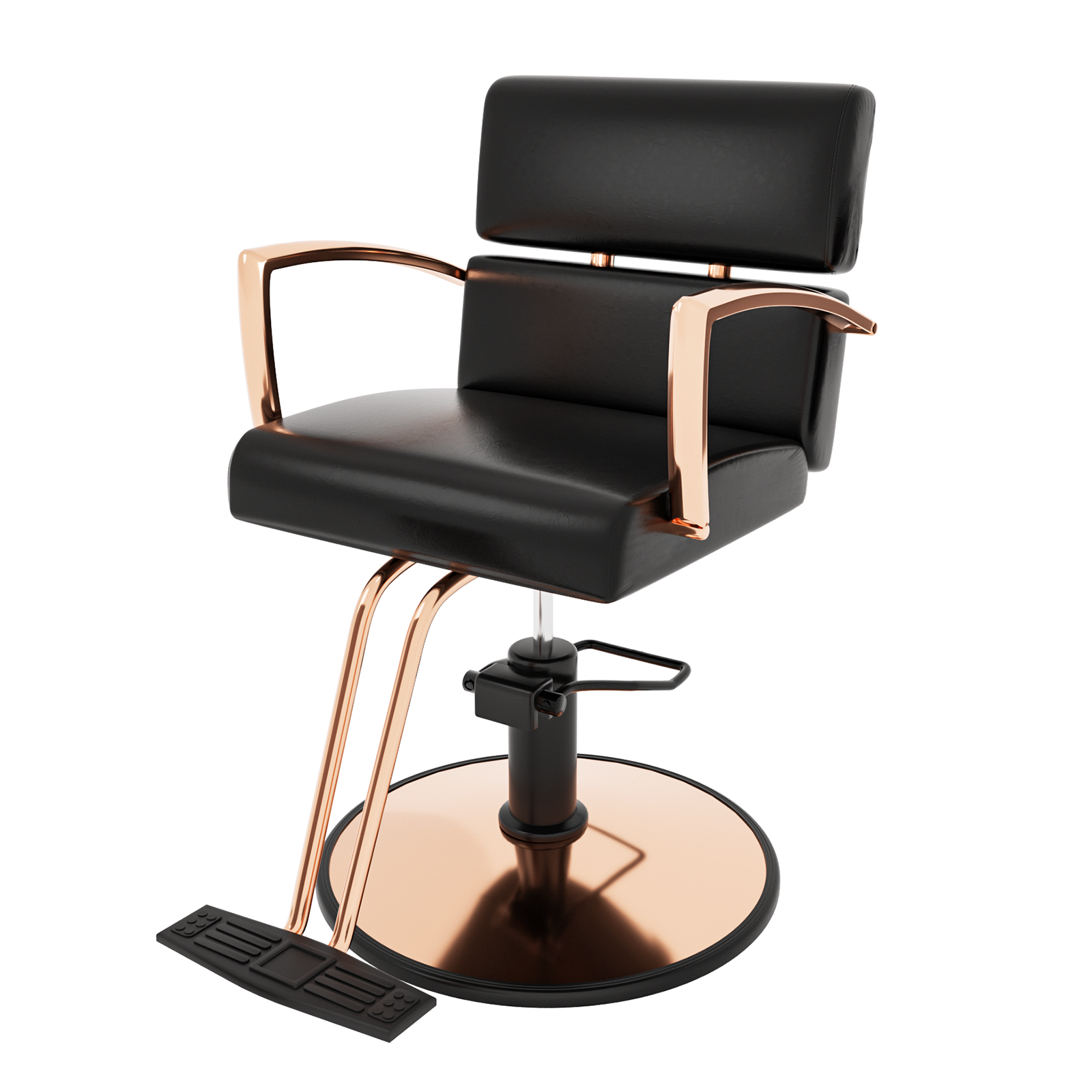 OmySalon Beauty Barber Chair Salon Hydraulic Styling Chair with 360 Degree Swivel
Free Shipping - Usually Arrives in 5-7 Business Days
Features:
1.【High Quality】- This salon chair is made of fireproof PVC leather, ensuring durability and safety. The galvanized armrest and round base provide additional protection, making the chair resistant to rust and wear. Its stylish design complements any barber shop or beauty salon.

2.【Height Adjustable】- The chair features a heavy-duty hydraulic pump, allowing for easy raising and lowering of the styling chair within a 5.9-inch range when you step on the control rod. The 20.8" base provides better stability for customers and seamlessly matches the overall design. The chair has a maximum bearing capacity of 330 lbs.

3.【Comfortable】- The barber chair is fully padded with high-density memory foam, offering excellent cushion support with a 3.9-inch thick seat. It is equipped with an 11.8-inch footrest, providing comfort for your feet during haircuts.

4.【360 Degree Swivel】- The chair seat can rotate 360 degrees, specifically designed for hair styling and barbering. Hairdressers can easily turn around the chair to maintain their workflow.

5.【Easy to Assemble】- The armrest and chair back come pre-assembled, requiring only the setup of the hydraulic pump and footrest. All necessary parts and tools are included, making the assembly process convenient. The pump comes with a one-year warranty.

Sturdy and Comfortable
Chrome metal armrests provide smooth comfort and open side for good ventilation, perfert for big clients
Smooth PVC Leather
Made of fireproof PVC leather, durable and stable, this salon chair can maintain gloss for a long time
What You Get:
1 x Salon Chair
Material: fireproof PVC leather

Adjustable height: up to 5.9''

Back rest: 19.6''x18.1''

Seat: 19.6''x18.1''

Round base: 20.8''

Weight limit: 330LB
Stylist chair and saddle stool
I love my chair. I have had quite a few and this one has been the best. It is sturdy and goes high enough that I am not hurting my back! The stool is the best as well . Sturdy, comfortable!
This company is scamming people
This company is horrible. They send damaged products to you and then will not accept returns or respond to you at all when you contact them. There's no phone number to call. They really do not care. Spend a little more somewhere else. Because now I have a chair I can't put together AND I'm out $200. Nothing worse than broke people running a bootleg business.
Terrible company, don't buy anything from them
I ordered the rose gold and black chair and it came in scratched right out of the box and there were also 12+ screws that were not packaged. There is no phone number to call this company. You can only communicate via email. When they finally emailed me back they accused me of losing the screws and said they could send some and asked if $30 off the chair would cover the scratches on a brand new chair. They completely disregarded my request to send it back. These chairs are cheap because they are terrible quality.
Good for beginners
Love the way this chair looks but it will definitely not with stand the number of clients I serve daily ! The seat is nice and good padding but the back feels like you're goin to fall backwards . It's definitely made for a stage weighing individuals not anyone that's heavy !
If your chair has any quality problems, please feel free to email us. Our customer service staff will try their best to solve it for you.
Great chair
Great chair. At first I thought the pump was defective as many people wrote but the seller sent me a picture of the correct installation and I realized it was done incorrectly and now it works great and its pretty!