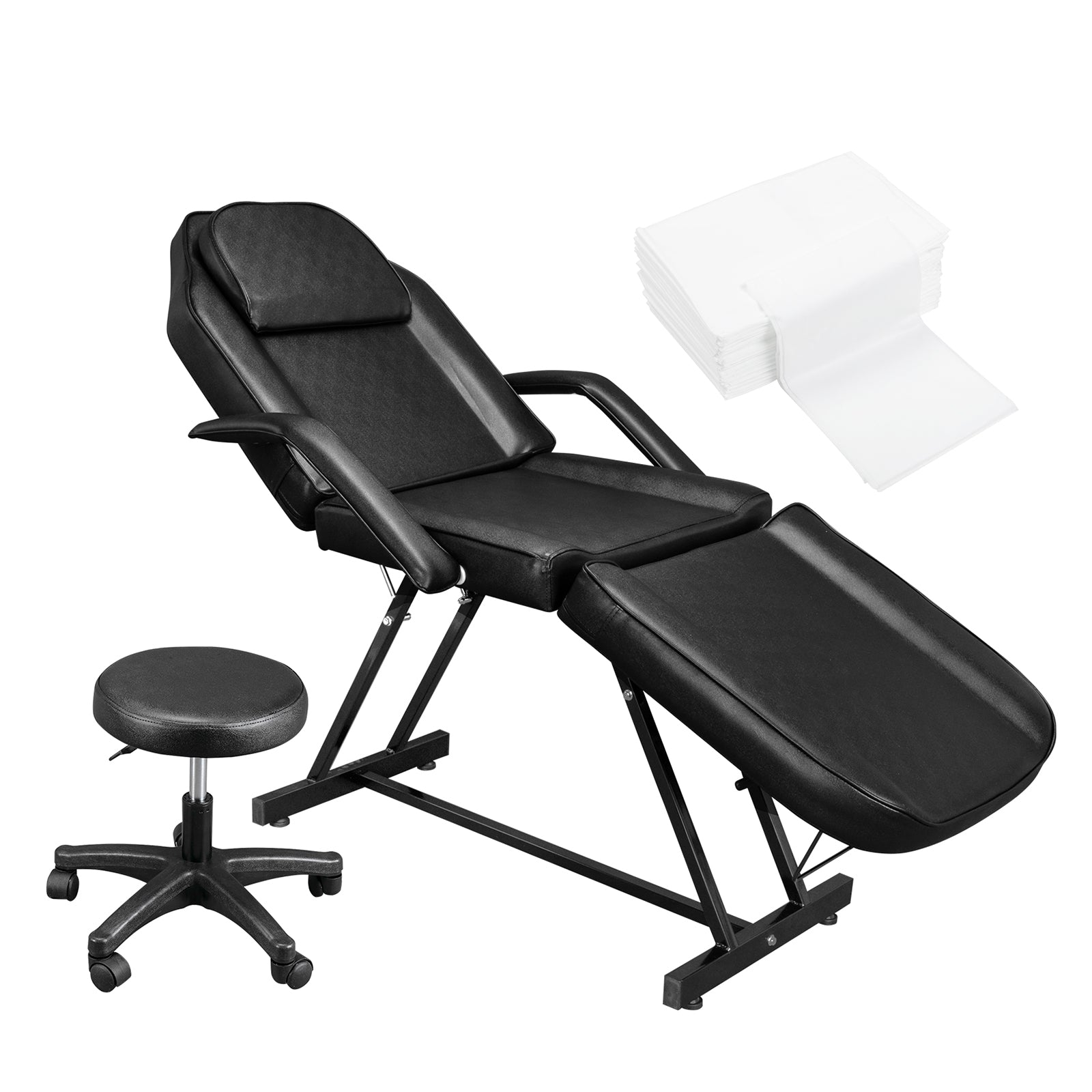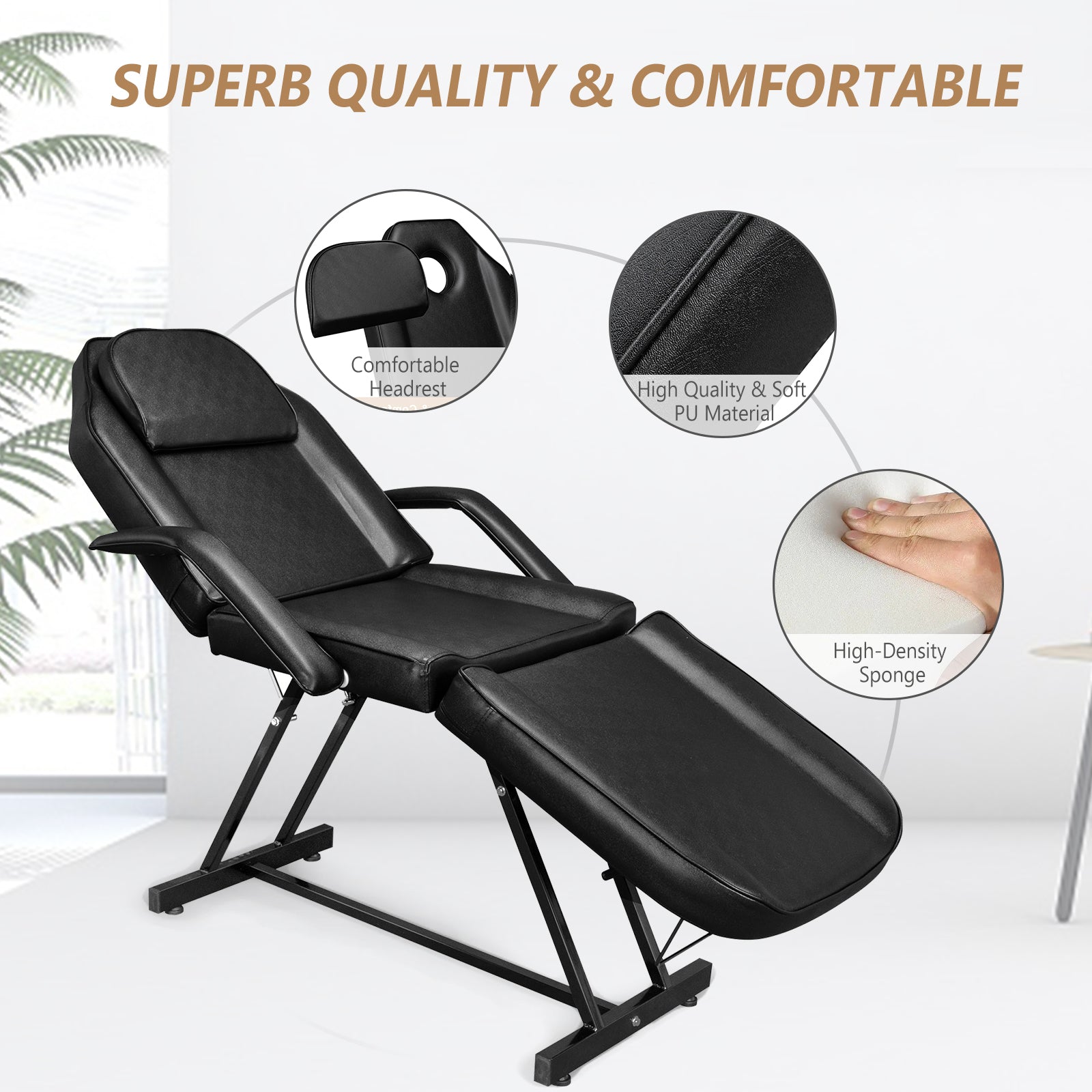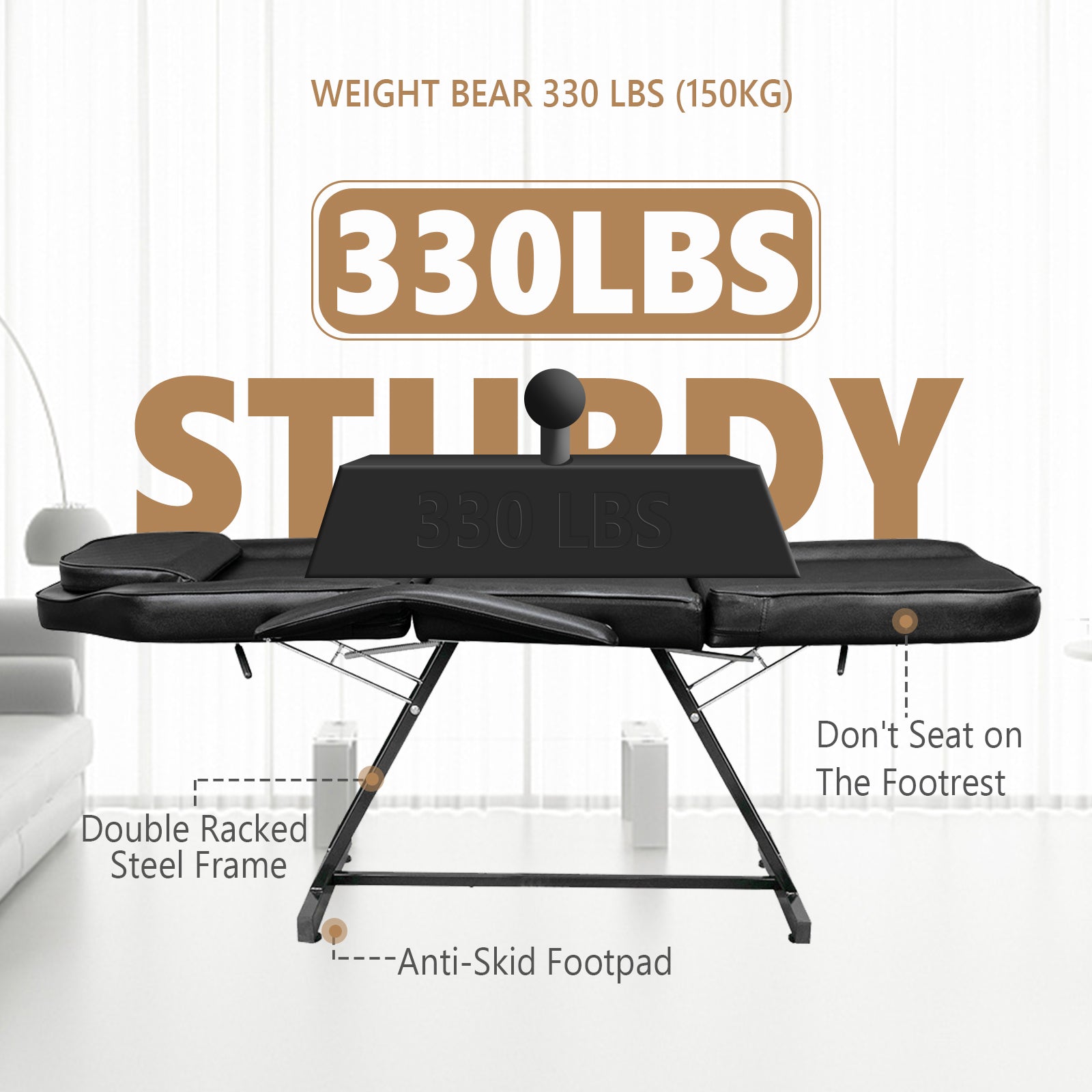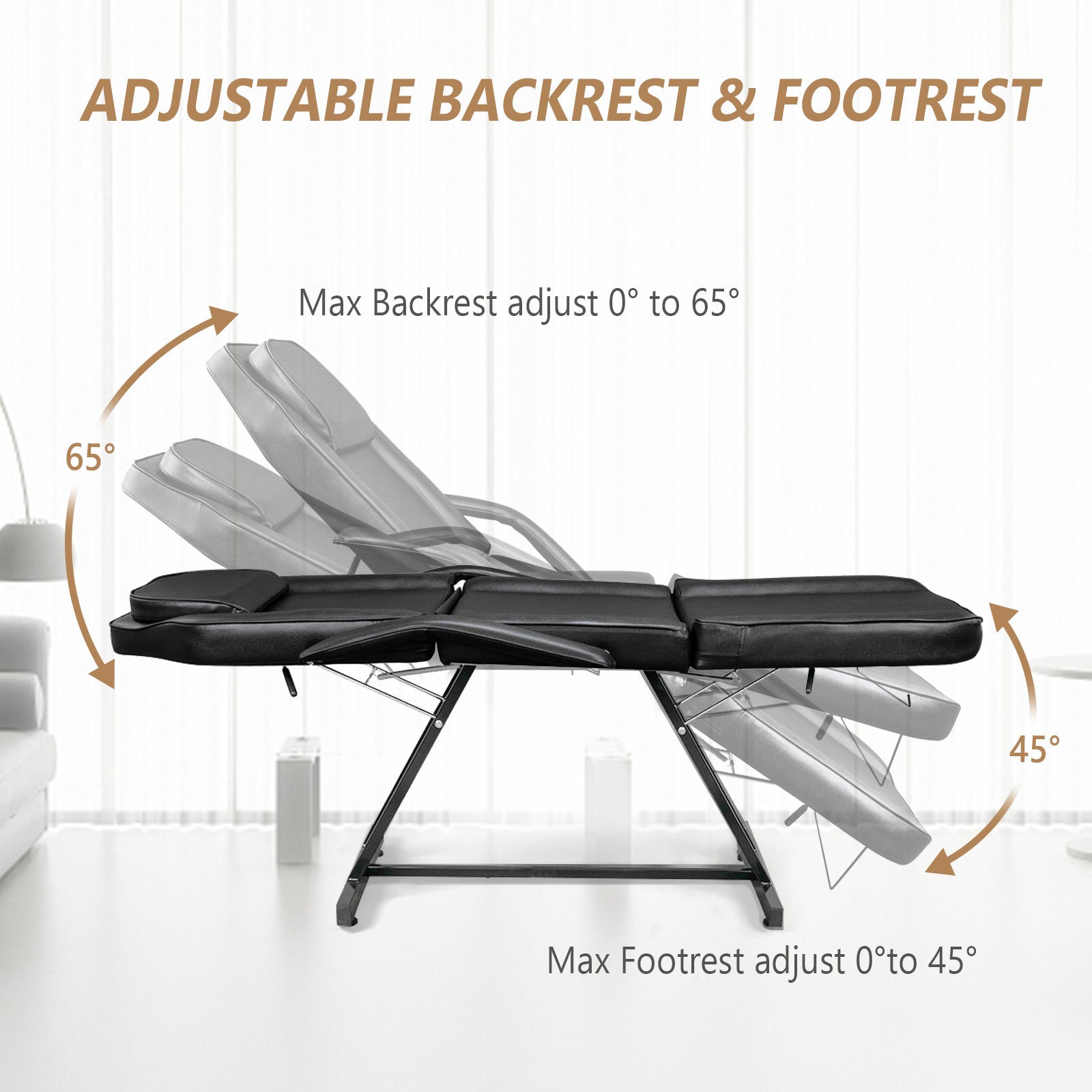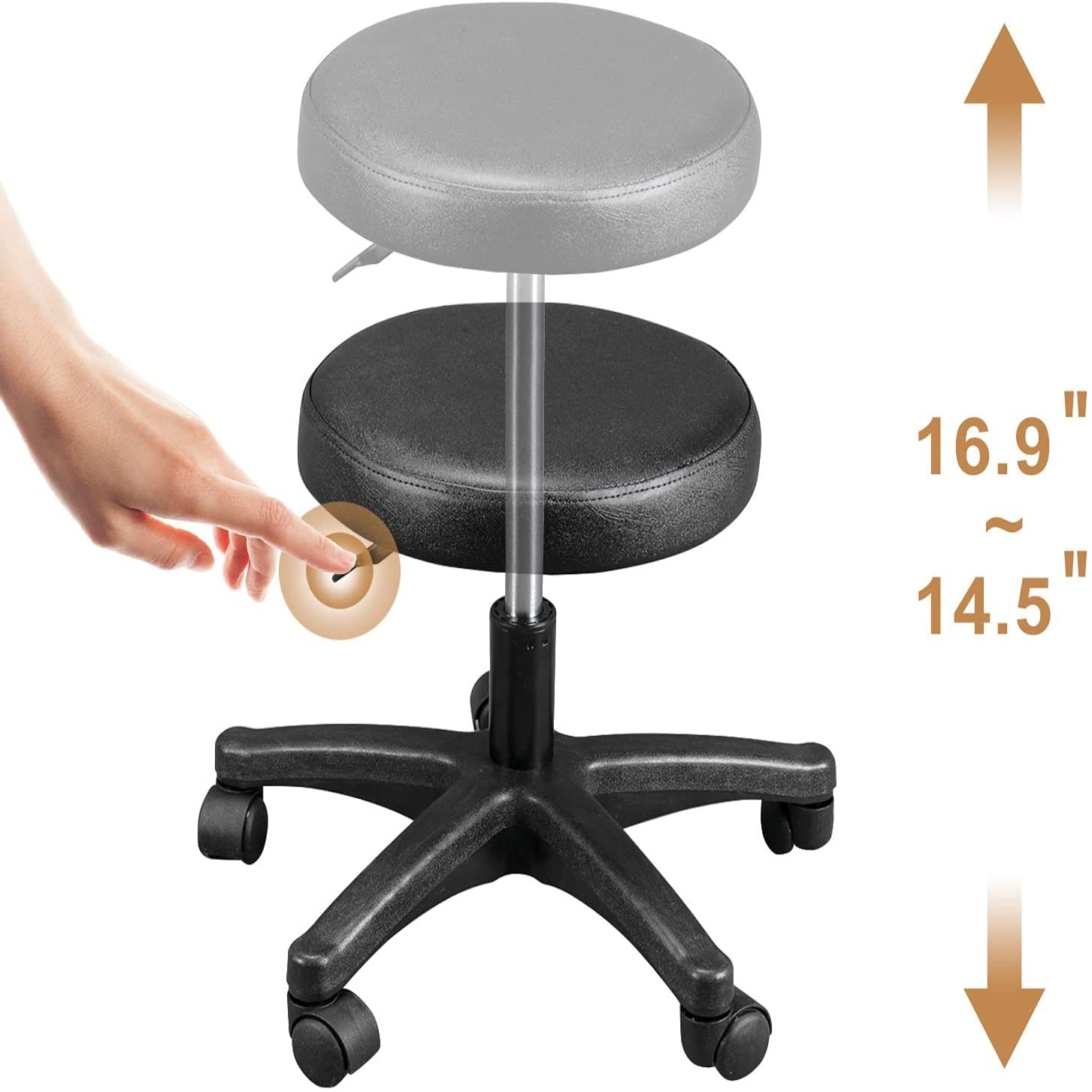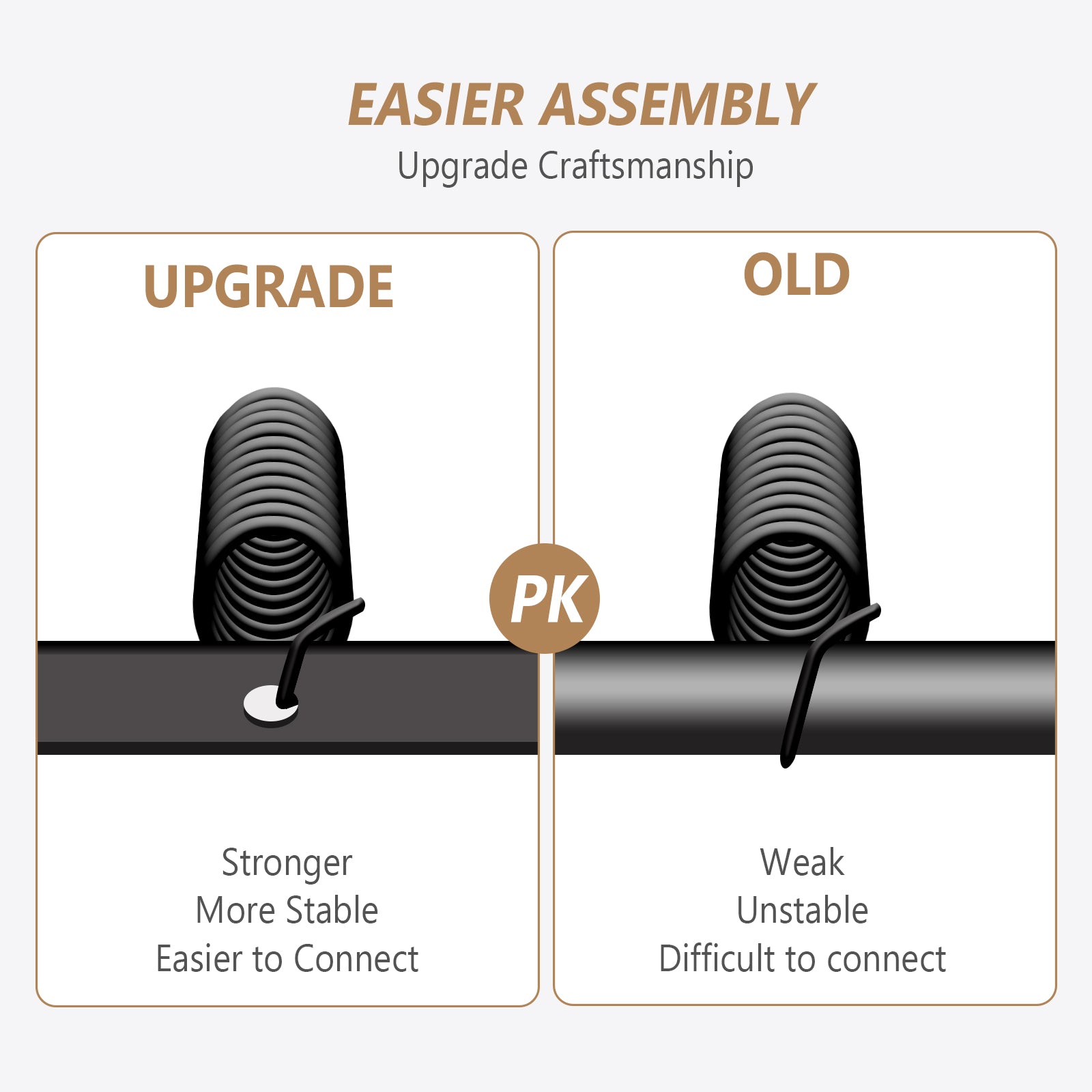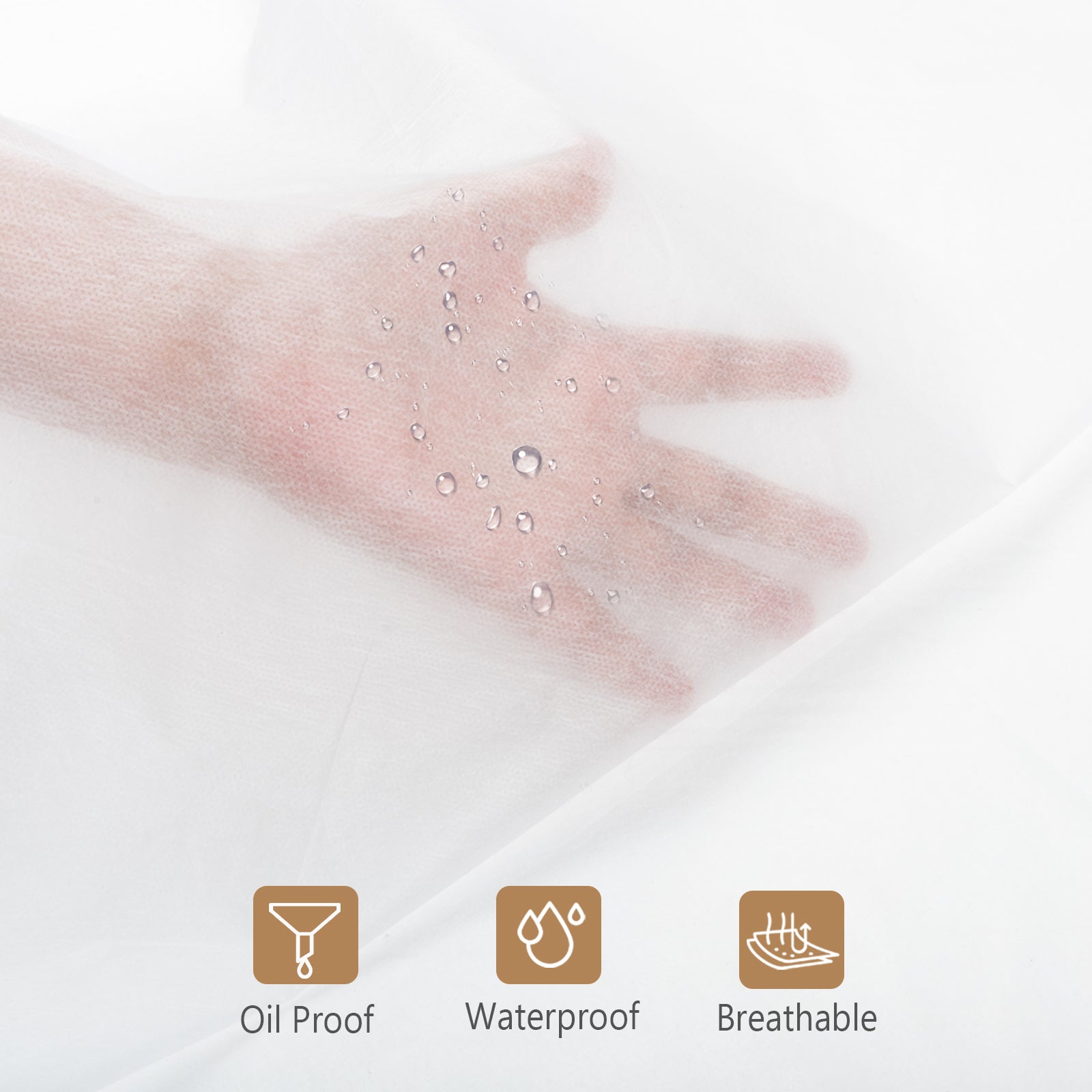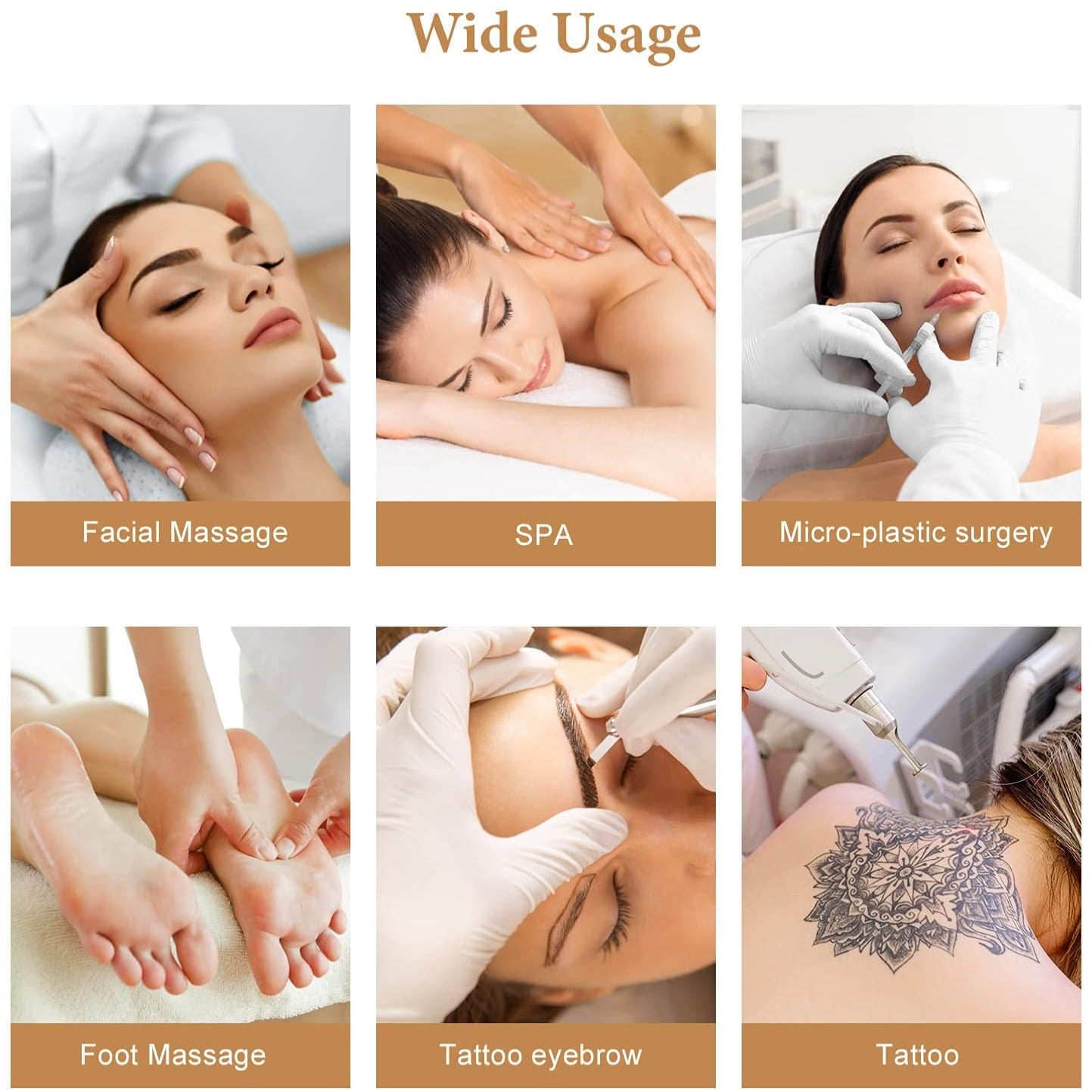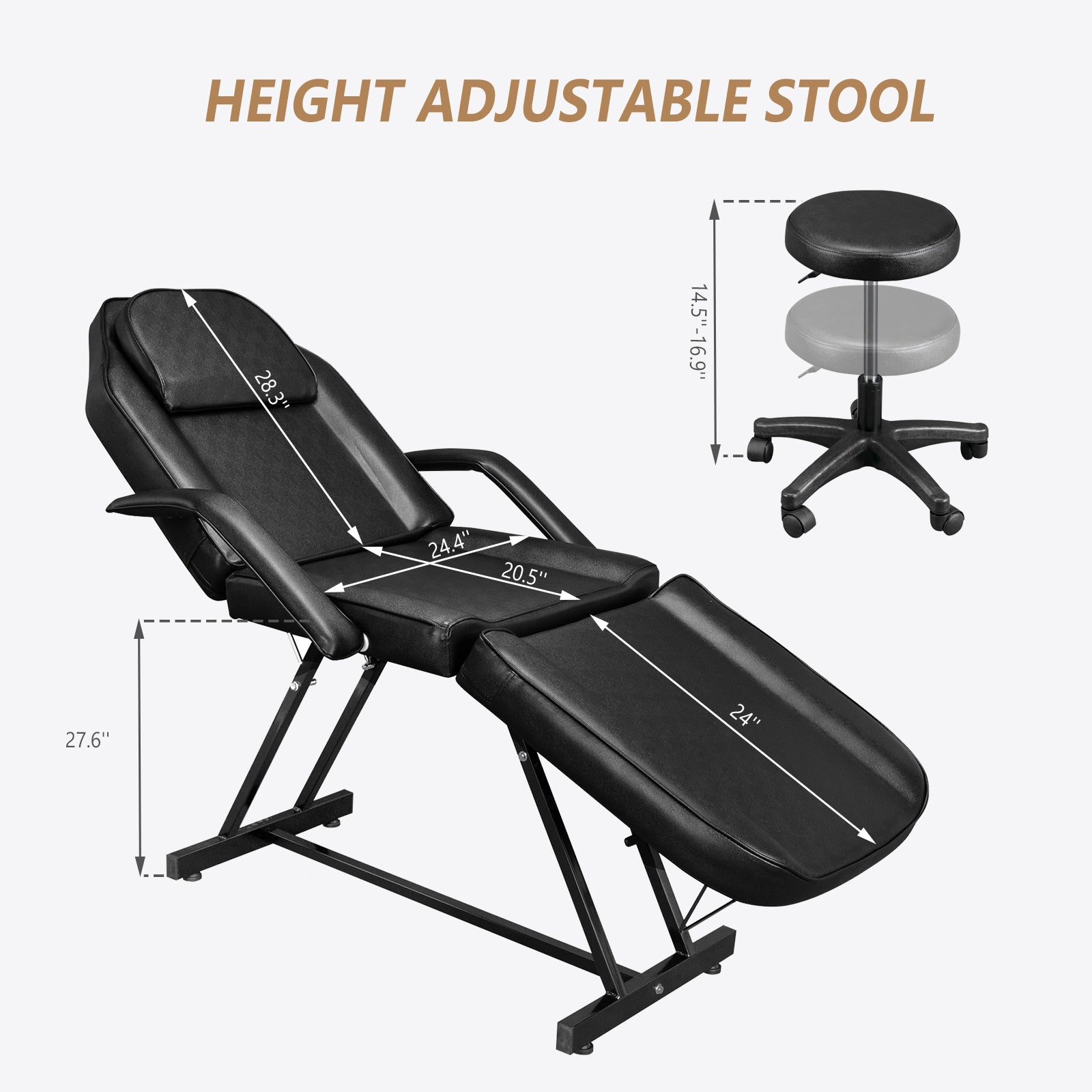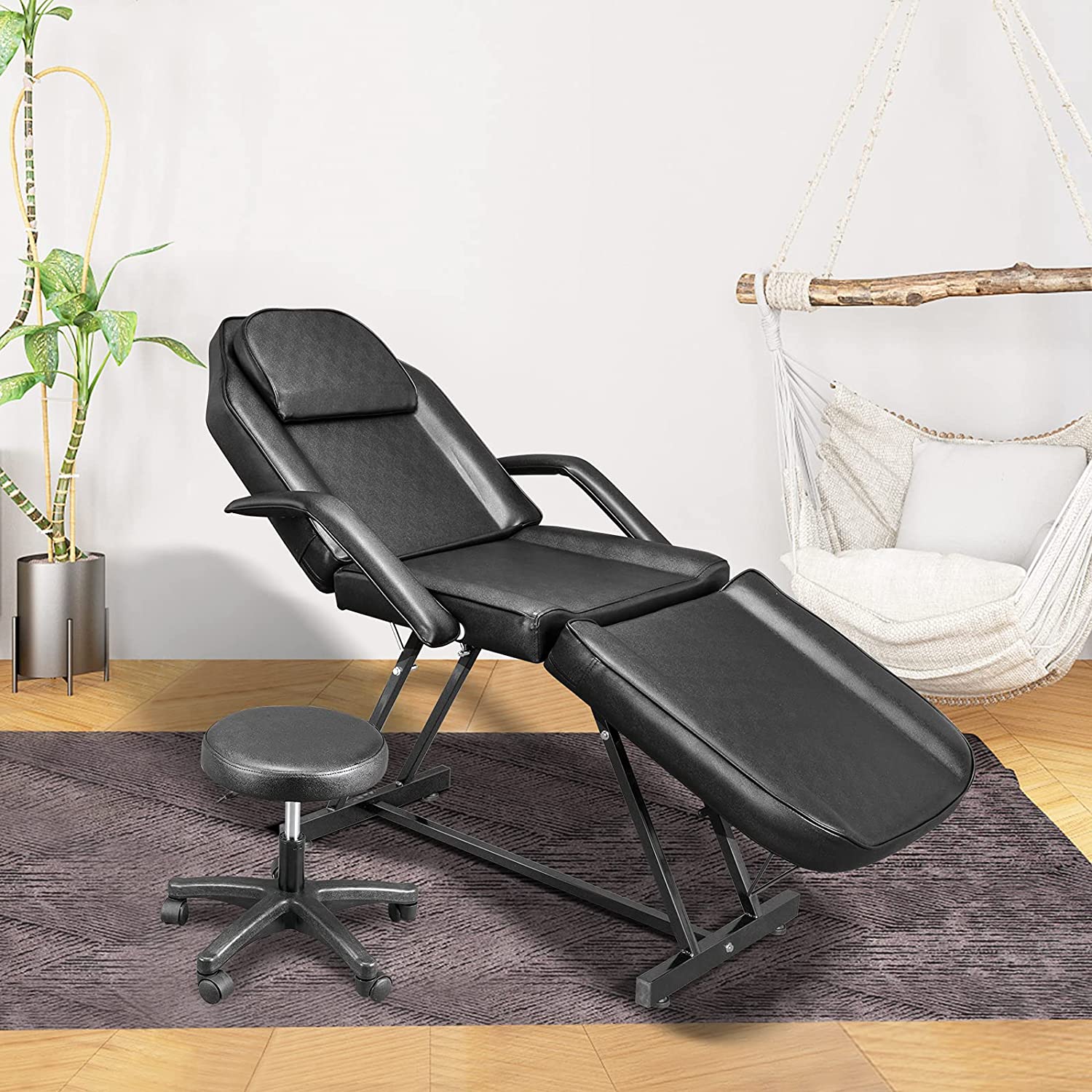 OmySalon 73in Facial Massage Bed with Adjustable Hydraulic Stool Tattoo Chair w/25 Pcs Disposable Sheets Black
Free Shipping - Usually Arrives in 5-7 Business Days
Features:
1.【Easy to Assemble】- The upgraded craftsmanship ensures a stronger, more stable, and easier connection, making the installation quick and easy.

2.【Adjustable Bed & Stool】- The bed's headrest and footrest can be easily adjusted to a comfortable angle according to the client's needs. The stool is also adjustable in height, allowing for personalized comfort during various services such as massages, mani-pedis, and more!

3.【Keep Safe & Sanitary】- The bed comes equipped with 25 disposable salon bed covers, effectively avoiding cross-contamination. The clean, breathable, and soft materials provide a healthy environment for both the client and the service provider.

4.【Sturdy Construction】- The frame of the bed is made of high-quality, heavy-duty steel. The PVC leather used is strong, waterproof, scratch-resistant, and easy to clean. The thick, high-density foam ensures the durability and comfort of every detail, supporting the entire customer. The bed can bear up to 330 pounds (stool: 220 pounds) and provide years of reliable service.

5.【Wide Usage】- The bed features a 3-section design with an adjustable backrest and leg support, allowing clients to lie flat or find their preferred position. The side armrests provide a place to rest arms and reduce stress. It is perfect for various salon needs, including massages, facials, eyebrow waxing or threading, tattoos, and more.
What You Get:
1 x Salon Tattoo Chair
1 x Stool
25 x Disposable Non-Woven Sheets

Material: Steel Frame/Faux Leather
Seat Size: 32.3'' x 18.7''
Thickness of Cushion: 4"
Seat Height: 27.6" off the ground
Back rest adjust : 0°to 65°
Foot rest adjust : 0°to 70°
Overall Dimensions: 72.8"(L) x 24.4"(W) x 27.6"(H)
Weight Capacity: 330LBS
Color: Black/White
Excellent
Excellent chair! I've been using it for tottoo months with no hiccups at all. Works great.
LIke it
The chair arrived within 72 hours much to my suprise and assembly was very quick and easy. For now it is a very stable chair. The chair reclines and can have many positions as well as being very comfortable, and it lays flat as well. And the disposable bed sheets is great. In all, I like it.
Good Buy
For the amount of money this table and stool cost... it has served as a great buy. Sturdy and easy clean up.
As a tattooist, the chair is great and for the price this is unmatched!!
Good Value!
Great product for the money. My husband put the chair together with only a few shouts of frustration! I would recommend purchase to others.