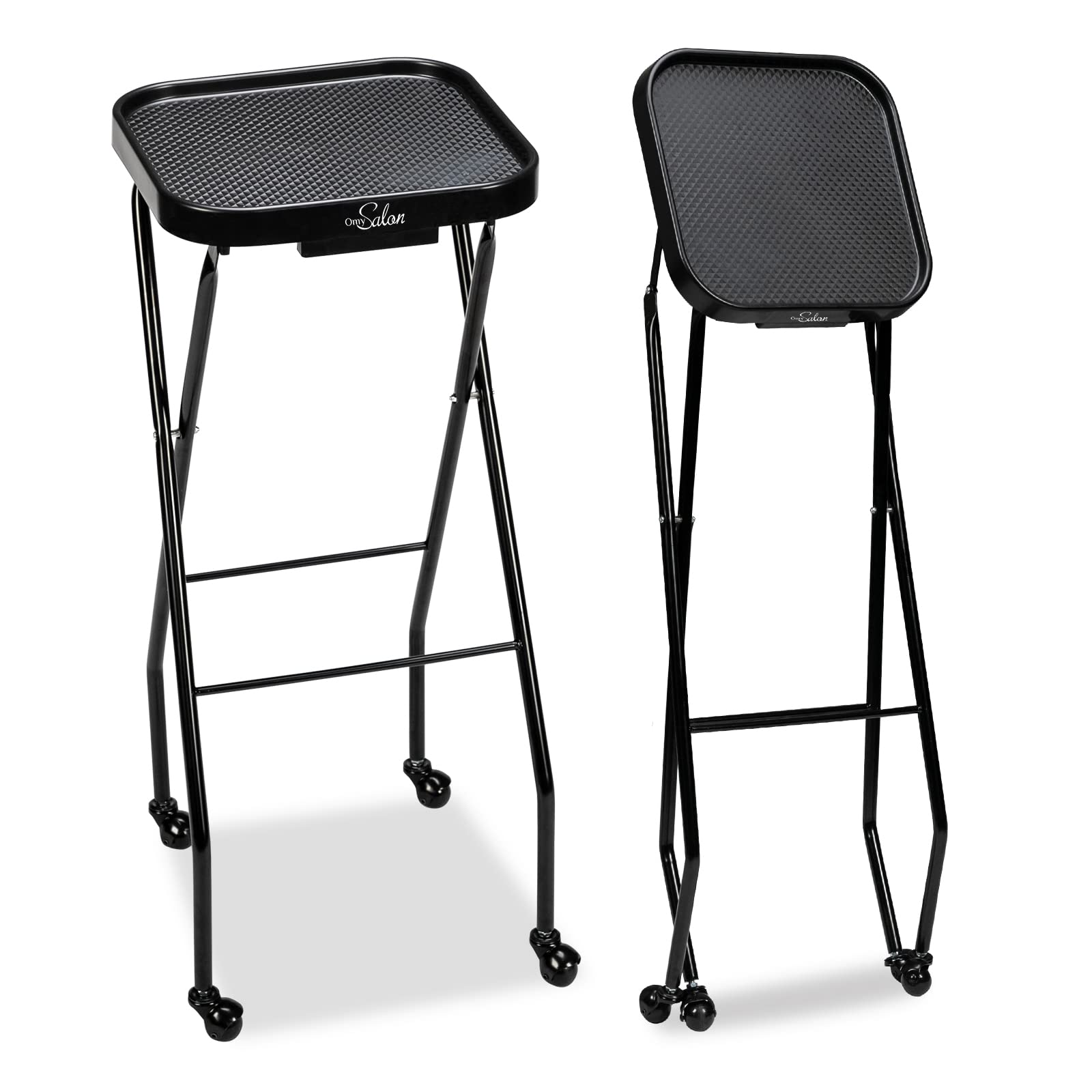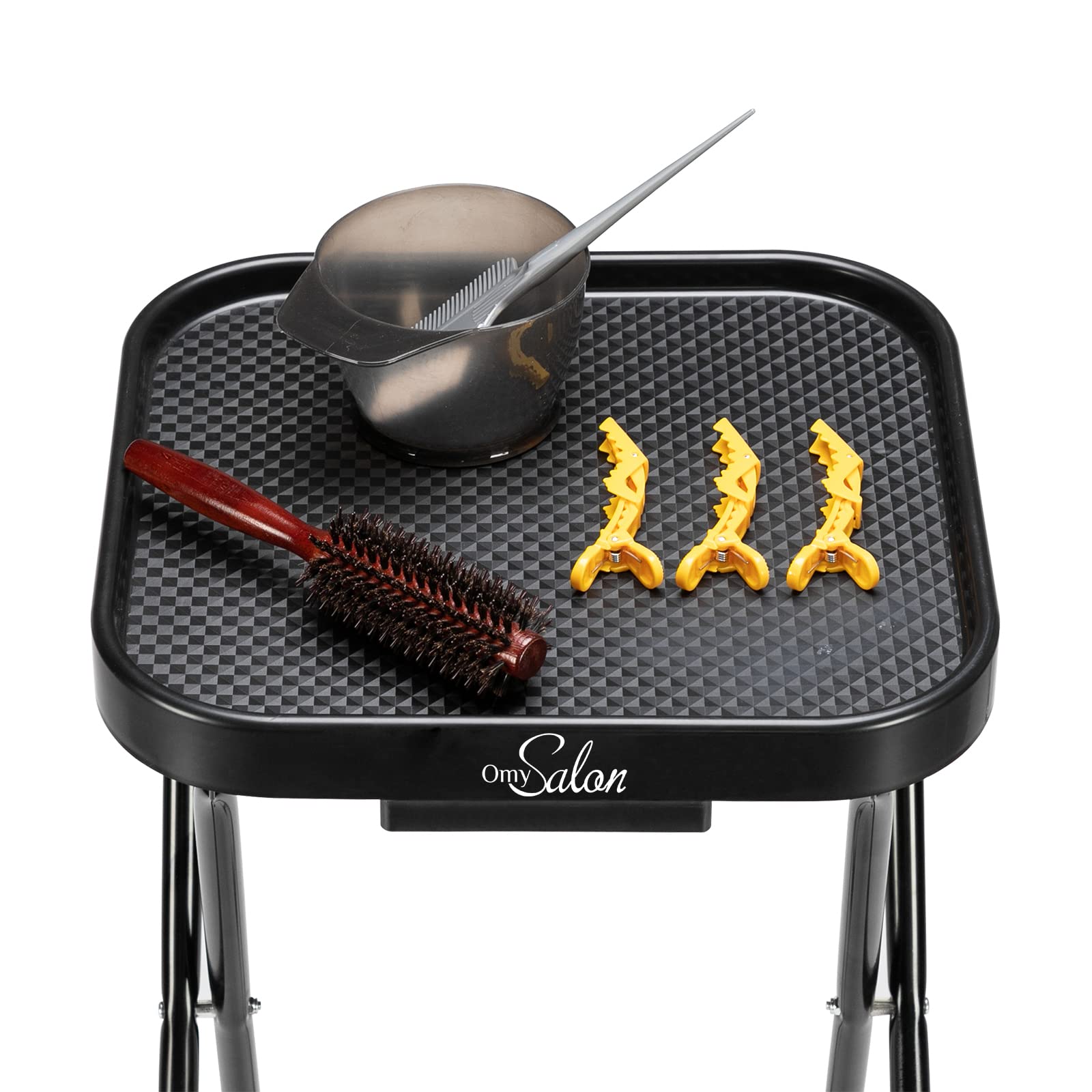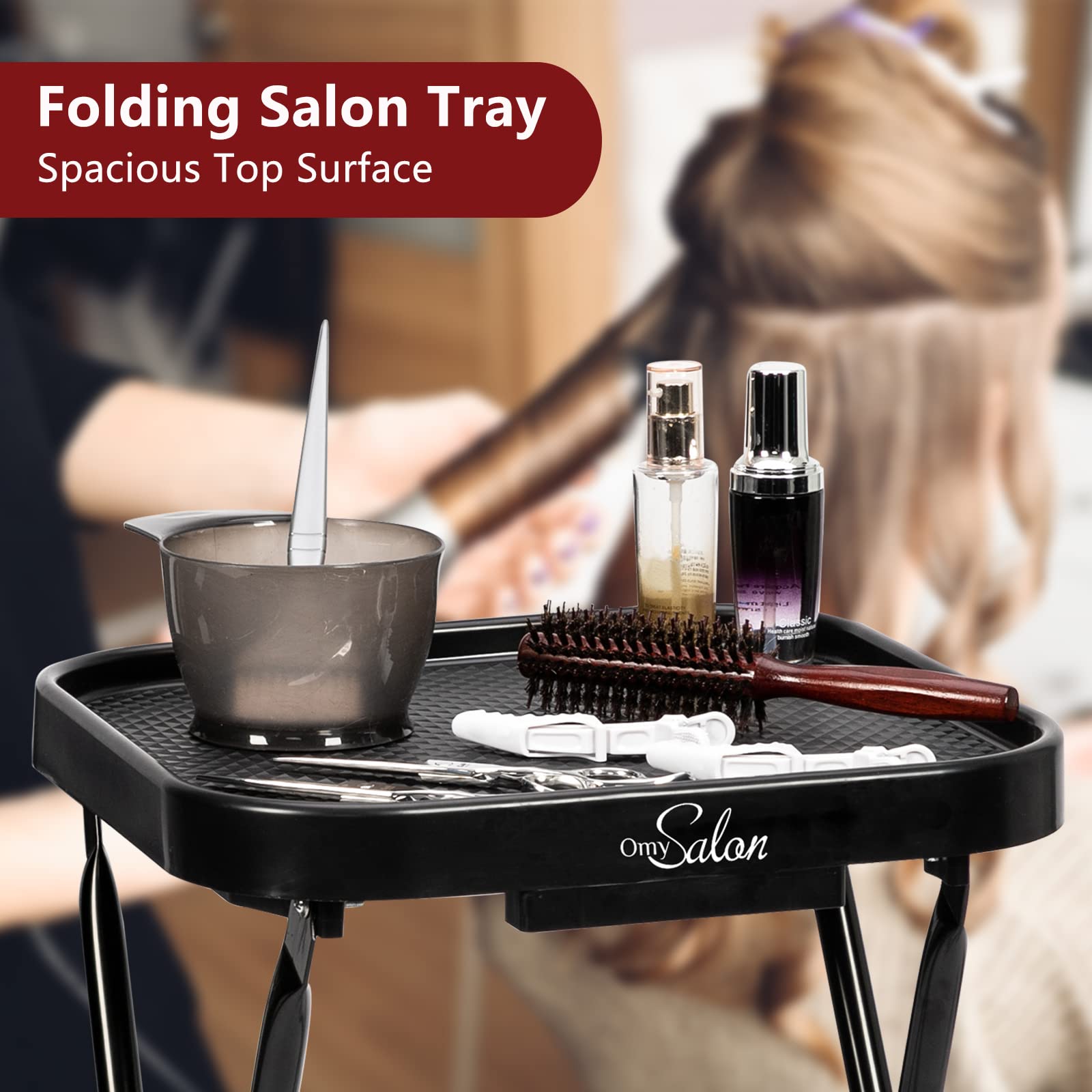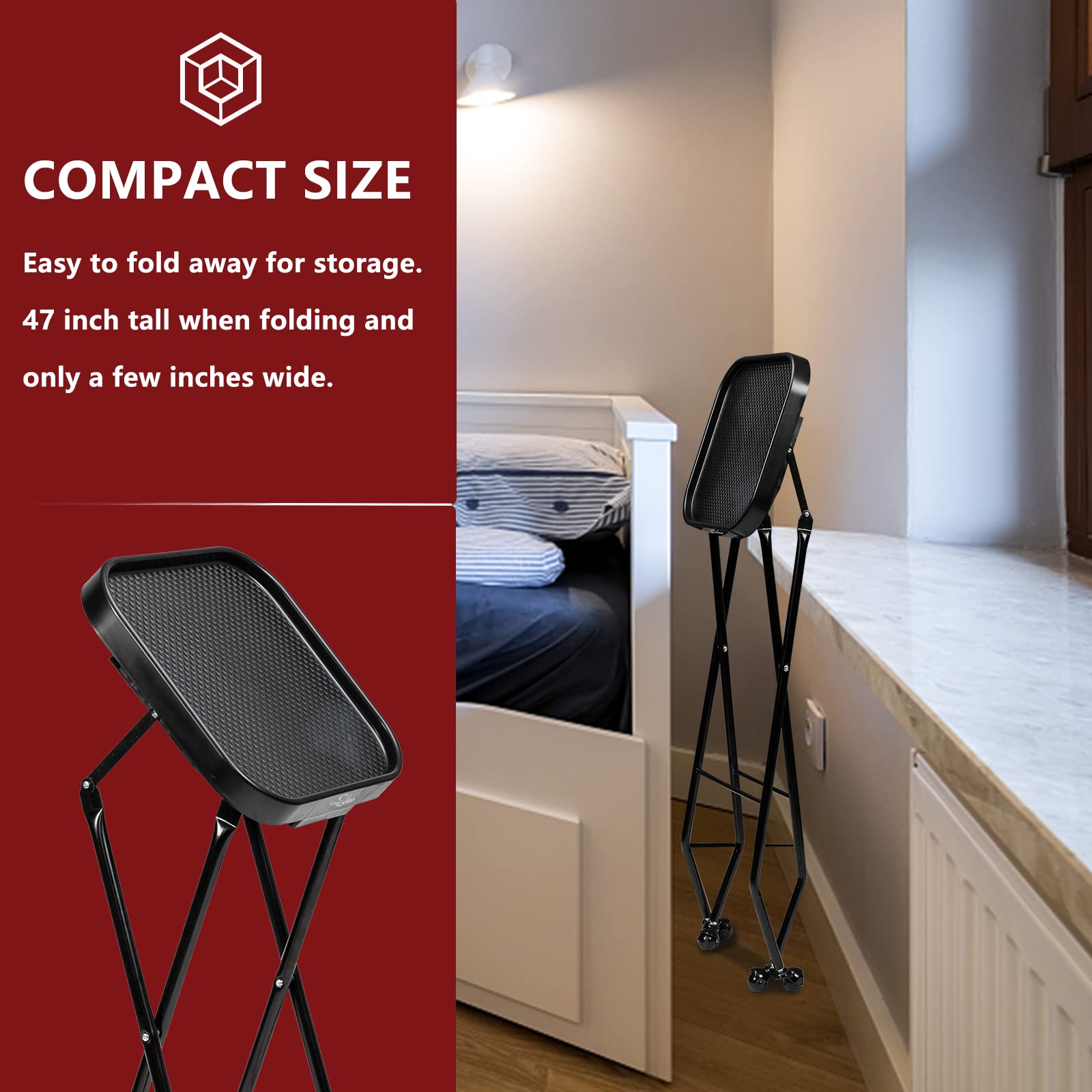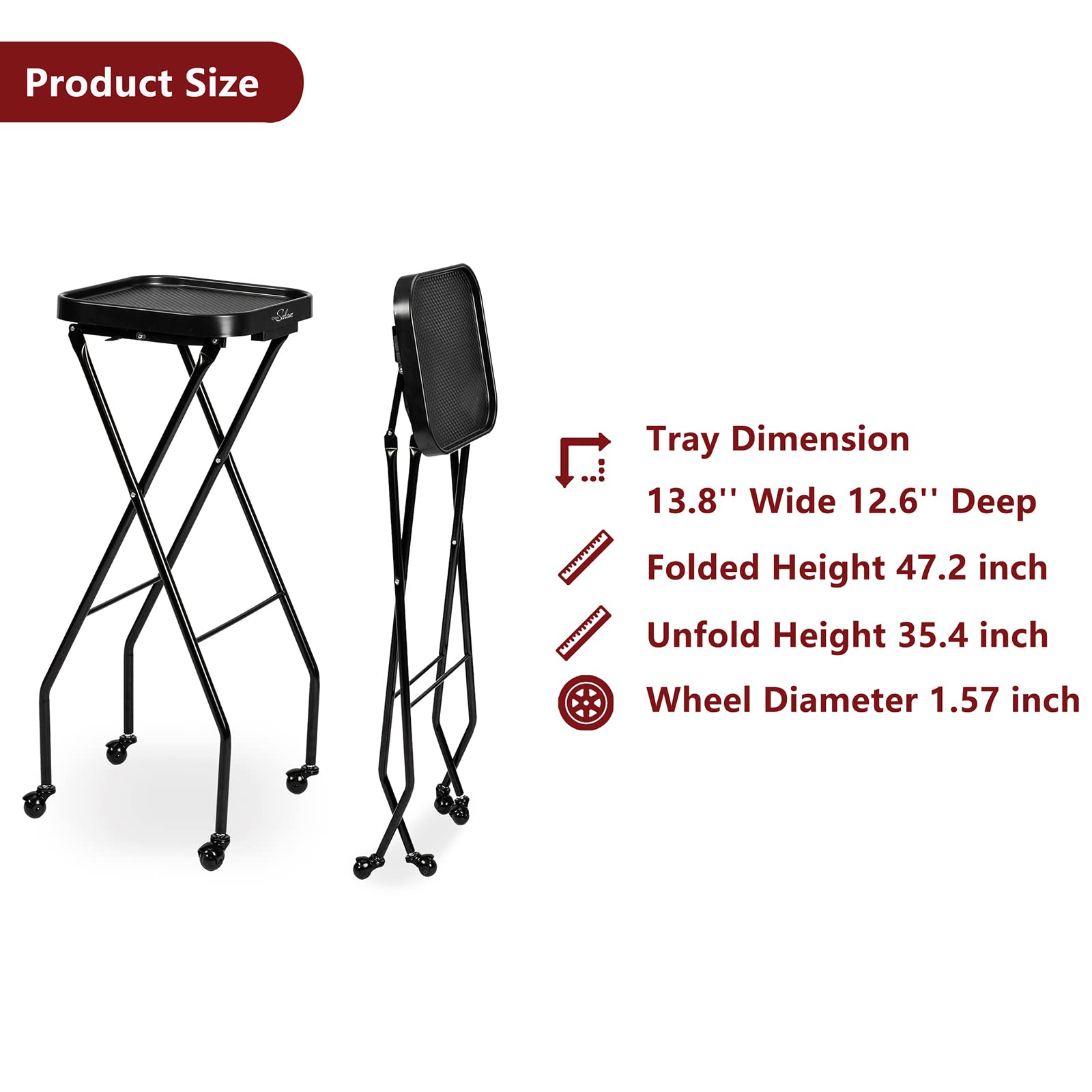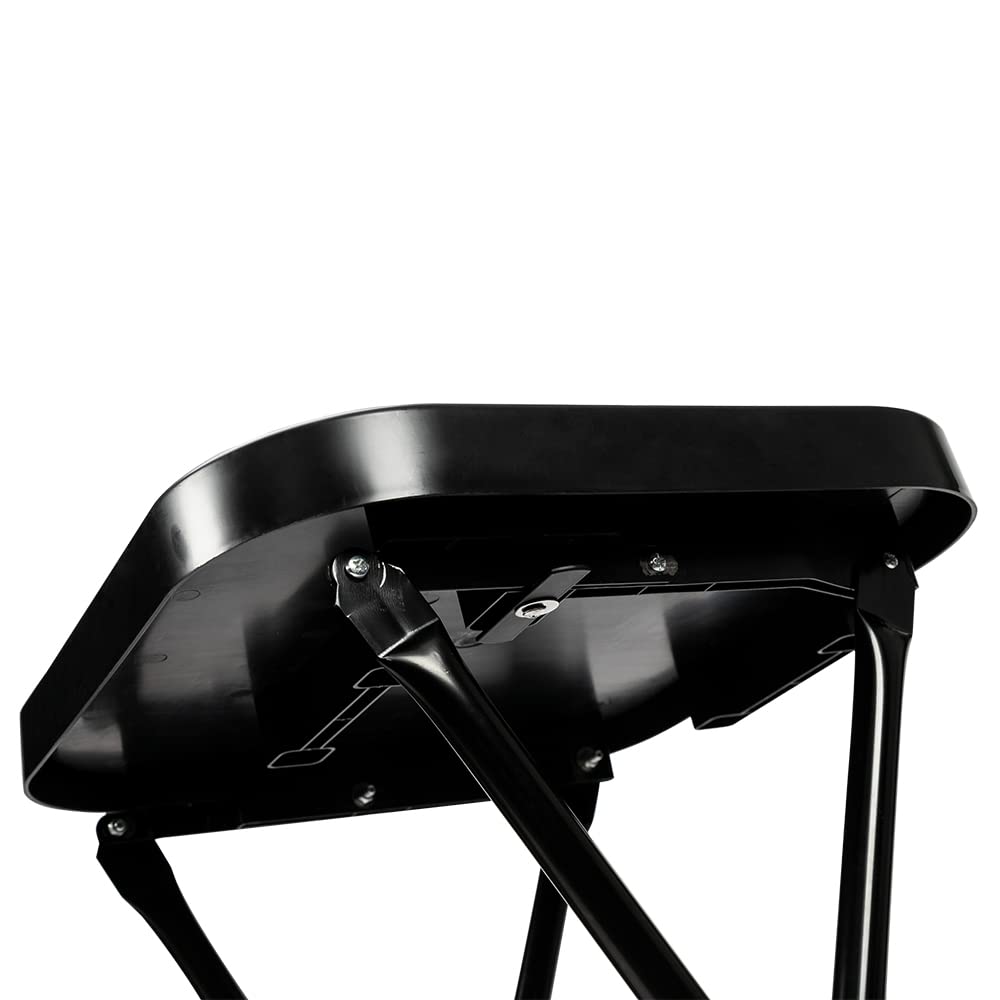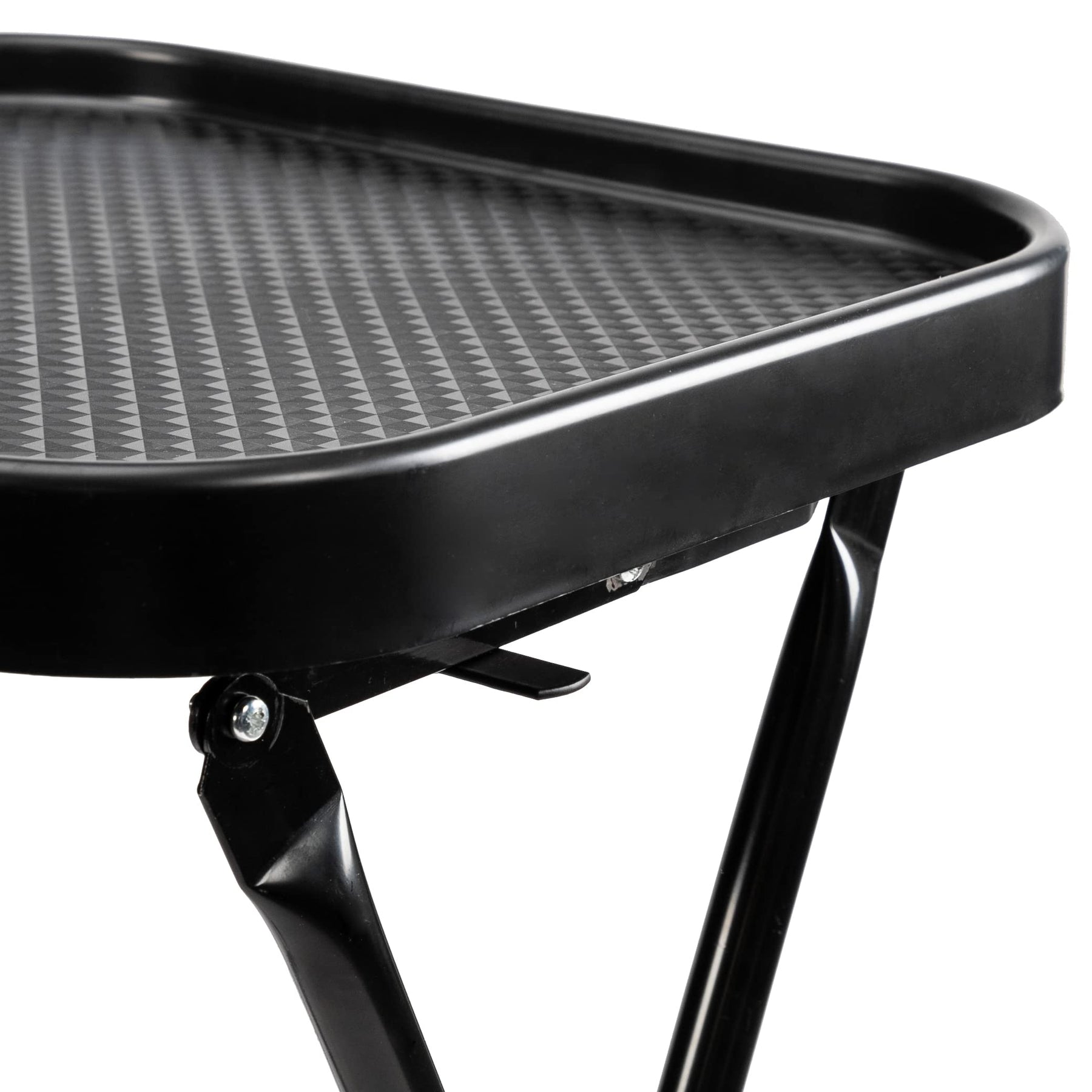 OmySalon Rolling Salon Tray Cart Folding Trolley for Stylist Black
Free Shipping - Usually Arrives in 5-7 Business Days
Introduction:
From tattoo studios and hair salons to beauty clinics, spas, and workshops, the multipurpose instrument table tray makes an ideal piece of equipment for any workspace. 
Features:
1.COMPACT DESIGN: This folding tray has a latch to help fold up when done service. Effortlessly folds to 47" tall and only a few inches wide, making it easy to store while taking up minimal space. Lightweight enough to carry and move around. Very portable for stylists on the go who do hair styling at weddings and events due to its compact size for carrying.
2.EASY TO MOVE: Instead of having color bowl on counter, it's saving much time that you have the trolley to pull it wherever you need it. Very ease to glide the wheels over multiple floor surfaces including anti-fatigue mats!
3.SPACIOUS TRAY TOP: The durable matte black tray is 13.8" x 12.6" and is nice to clean. The raised edges prevent things from falling off. You can do a lot of color corrections with multiple bowls at once.
4.STURDY: Made of ABS top surface and metal frame, this salon cart is stable, secure and built to last. PU wheels ensure no noise when rolling and smoother moving.
5.VERSATILE: Integrated locking design, sturdy and built to last. Easily fold and roll away for storage in between services. The folding salon cart provides an organized, uncluttered work area for all color, spa, salon, tattoo, lash, esthetician or art services.
What You Get:
1 x Folding Trolley
Tray Top: 13.8'' X 12.6''
Height: 35.4''
Material: ABS top, steel frame
Color:Black


So useful!
So useful. Love it. Retired cosmetologist. Using at home for personal needs. The manufacture needs to make short versions so people can use them for eating at the couch or chair. With wheels or without. Good for camping, in this length and really good for campers in shorter length. Many, many people live full time in custom vans and can use this product. It would even be great shorter, for salon or spa or any employees, and customers to eat food on, while getting chemical services. They get hungry and need something better than their meal sliding off their lap. Maybe if you make smaller ones you can lower the price. A lot! Option for wheels or no wheels and put some plugs in the leg ends. Thanks! Love it..
Very convenient
Very convenient for my salon station.Being foldable is a plus.Perfect height.Tricky to put together.Instructions are not clear.
Good purchase
Glides nice & easy to fold up
Pricey - like the product
I think this price should be no more than $50. I saw this at my hairdressers salon and I totally love the idea of it it works well and I'm trying to put on make up as I can spread out my make up and a folds up storage. Understanding paying a higher price at the salon supply store, but on Amazon, should be cheaper. However the quality is good and no it's just putting together so I guess that's why it has a higher price tag. Worth the purchase so if you like to keep your make up off the counter
Great Side Table for Hairstylists
I use this tray table daily at work; it's the perfect size for my tools. I'm in a small studio salon, so I love that I can fold it up and tuck it away.