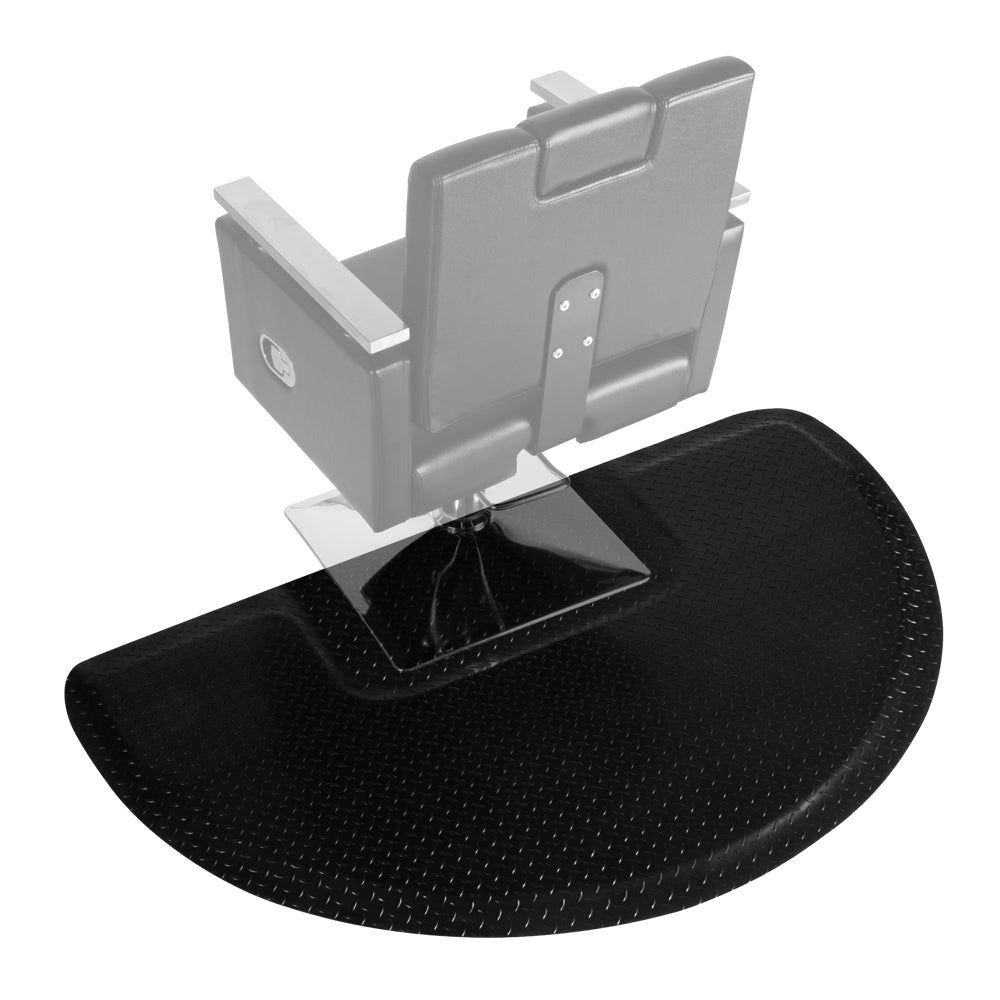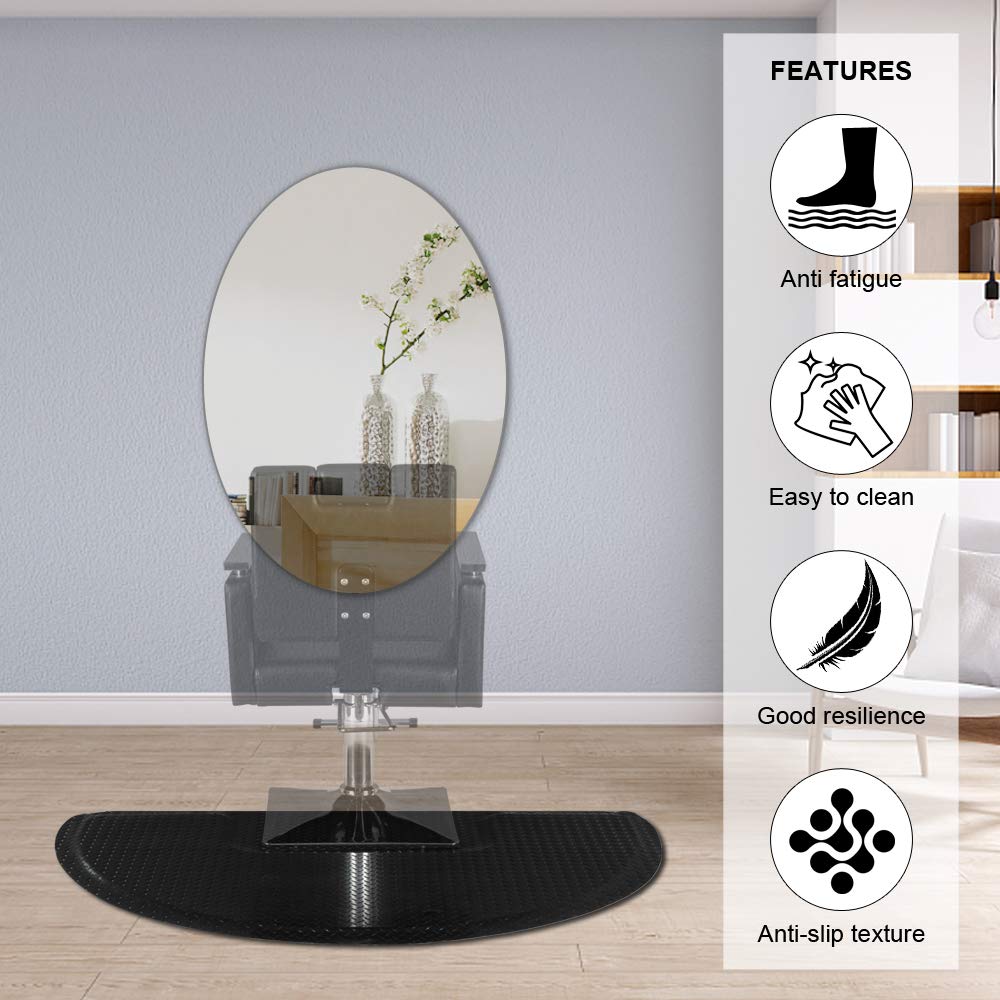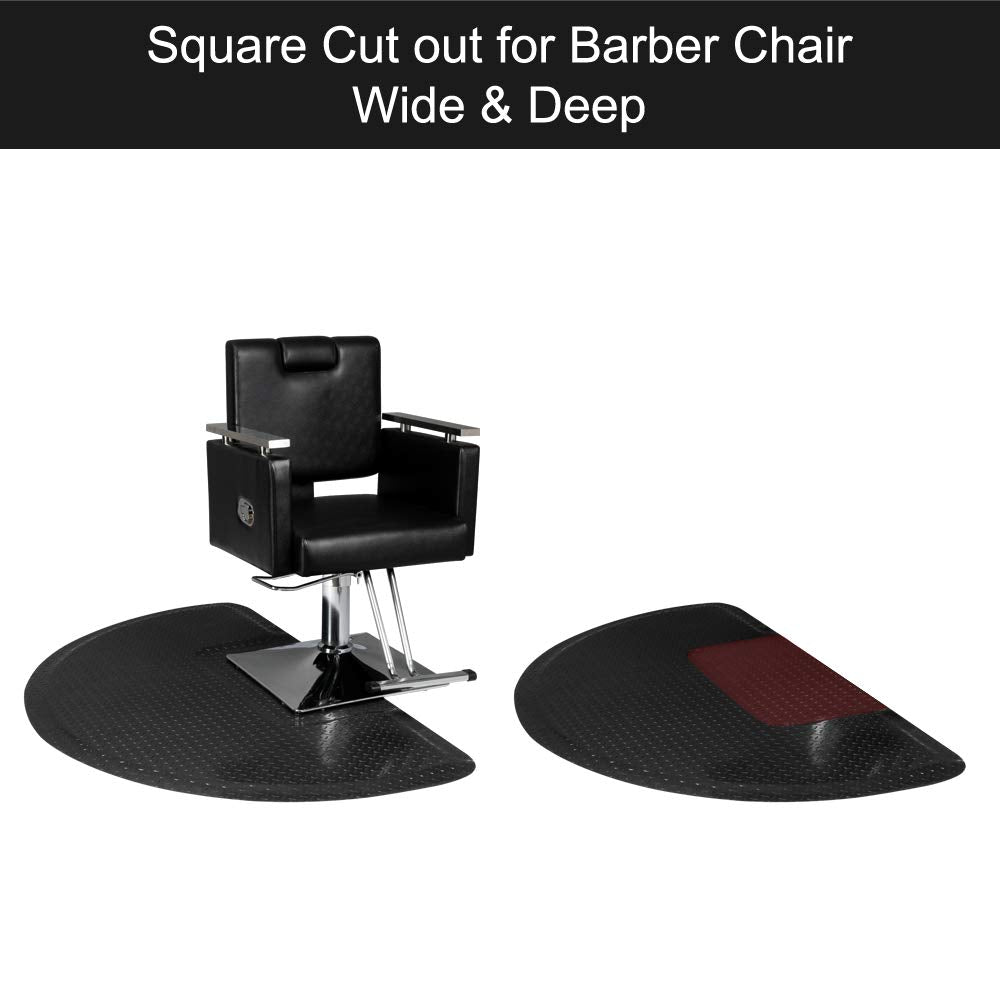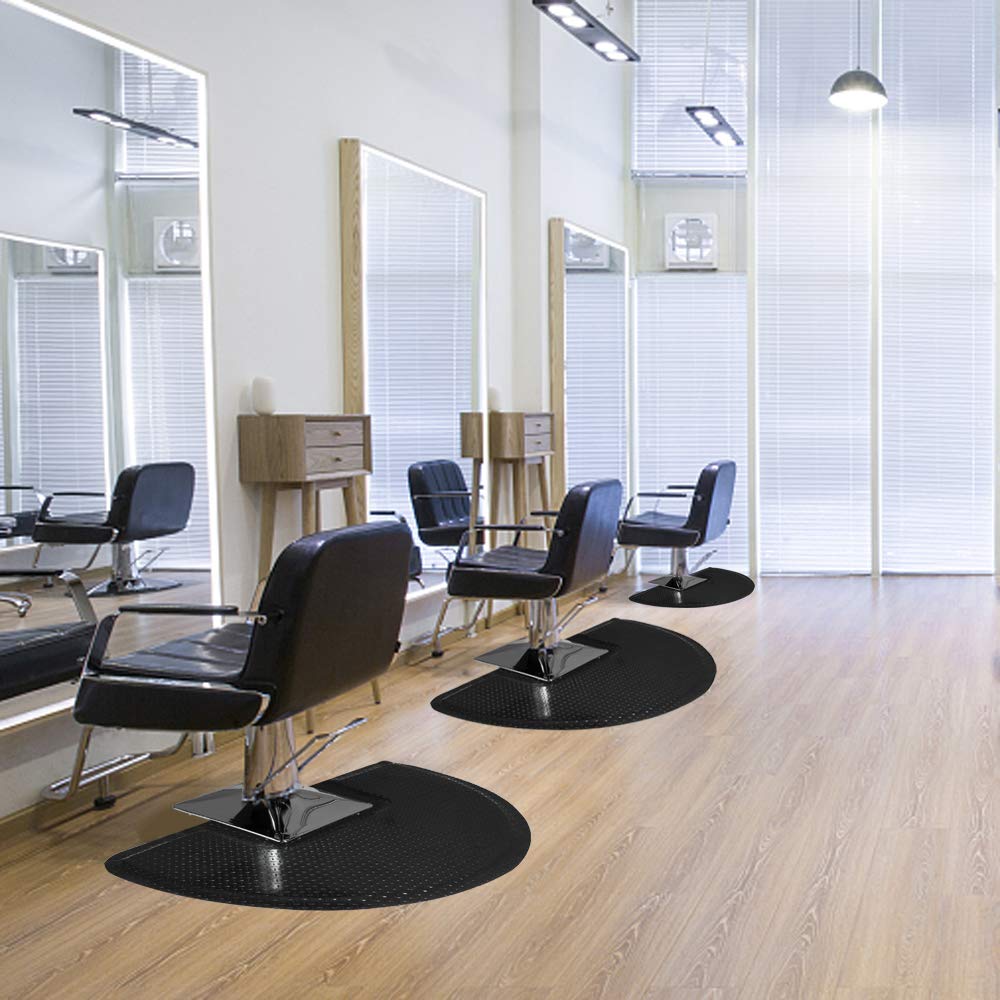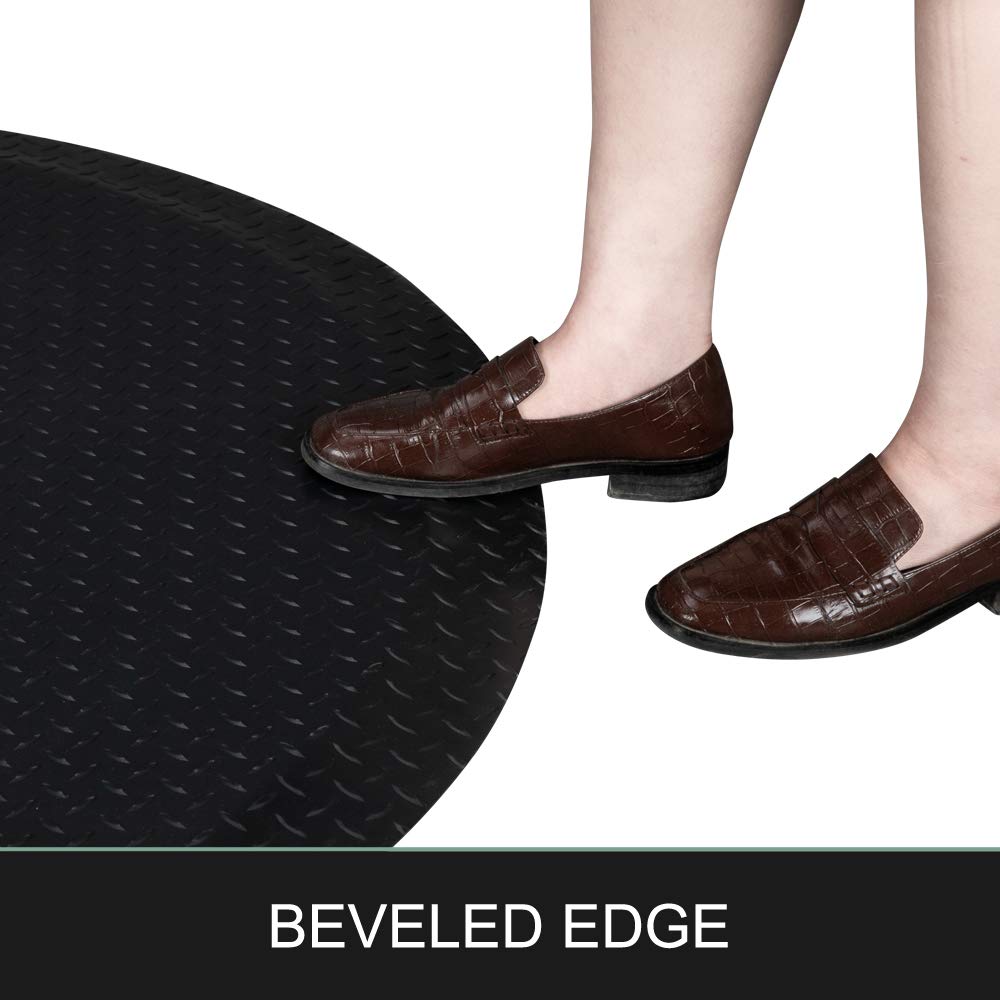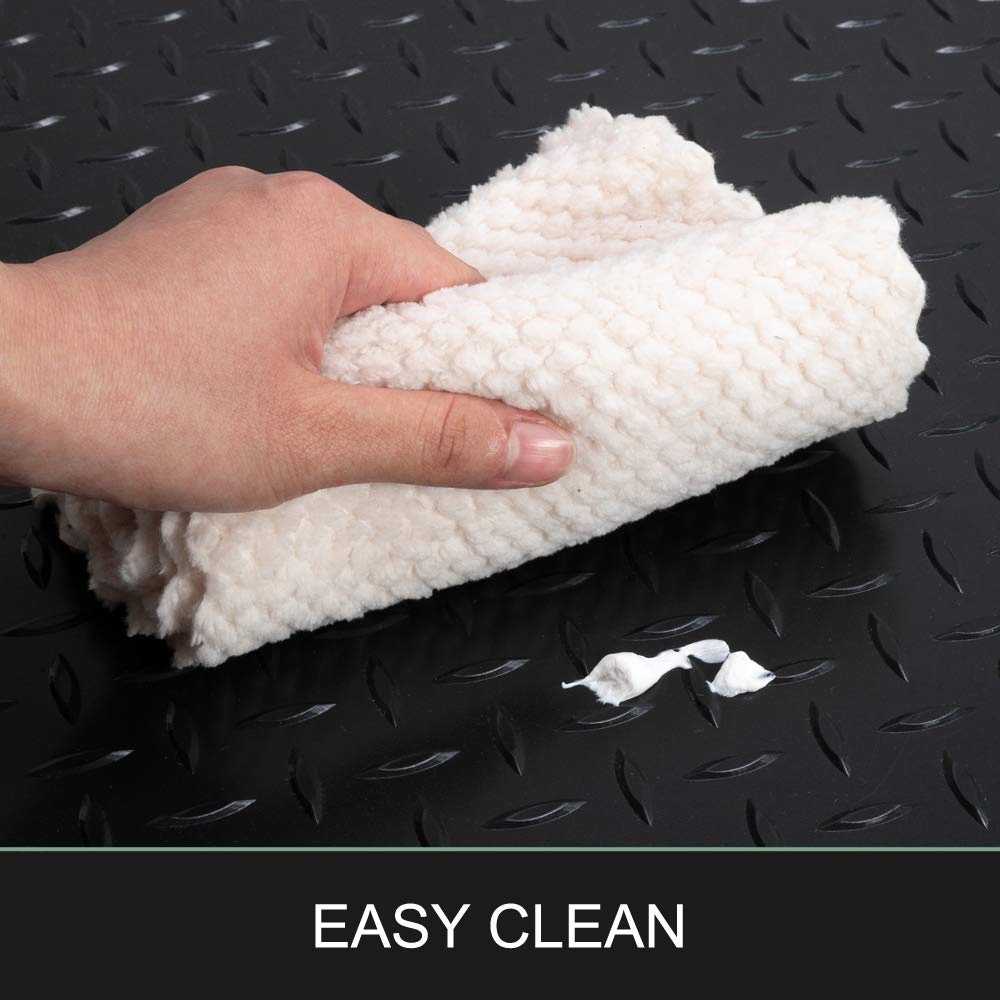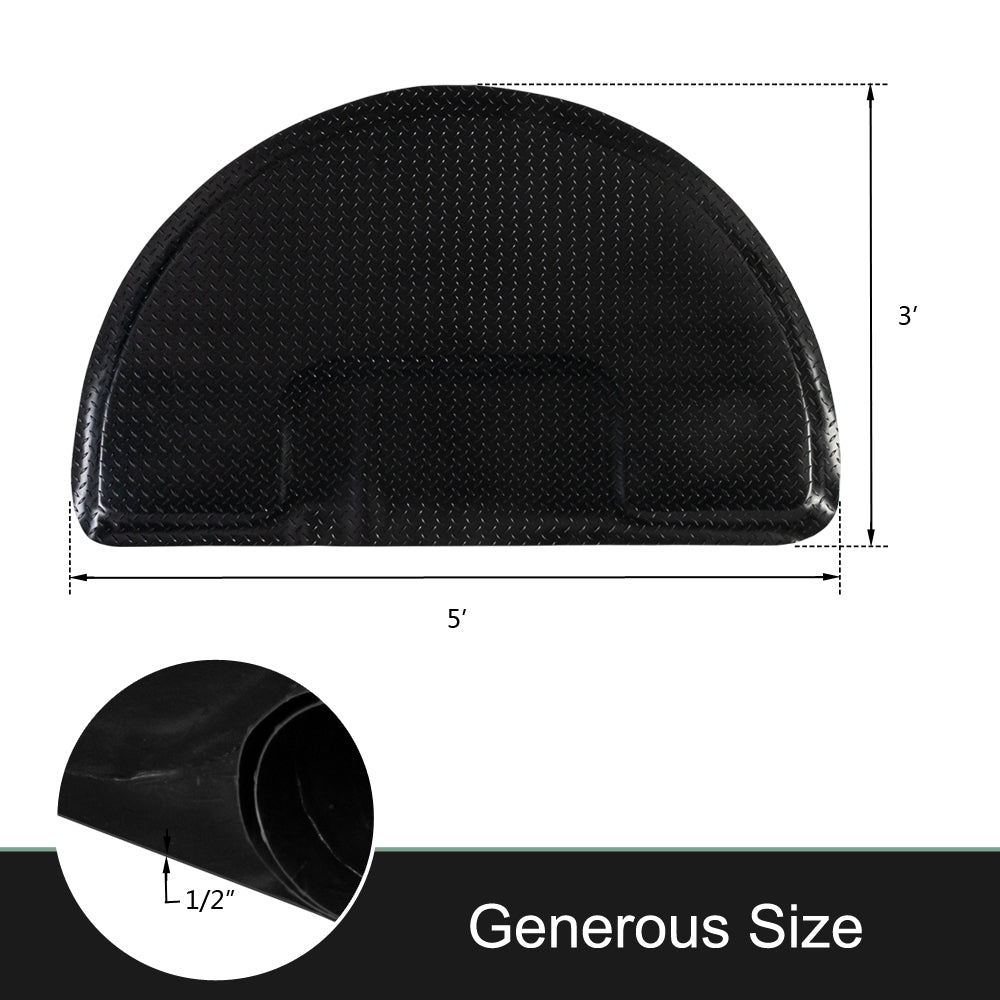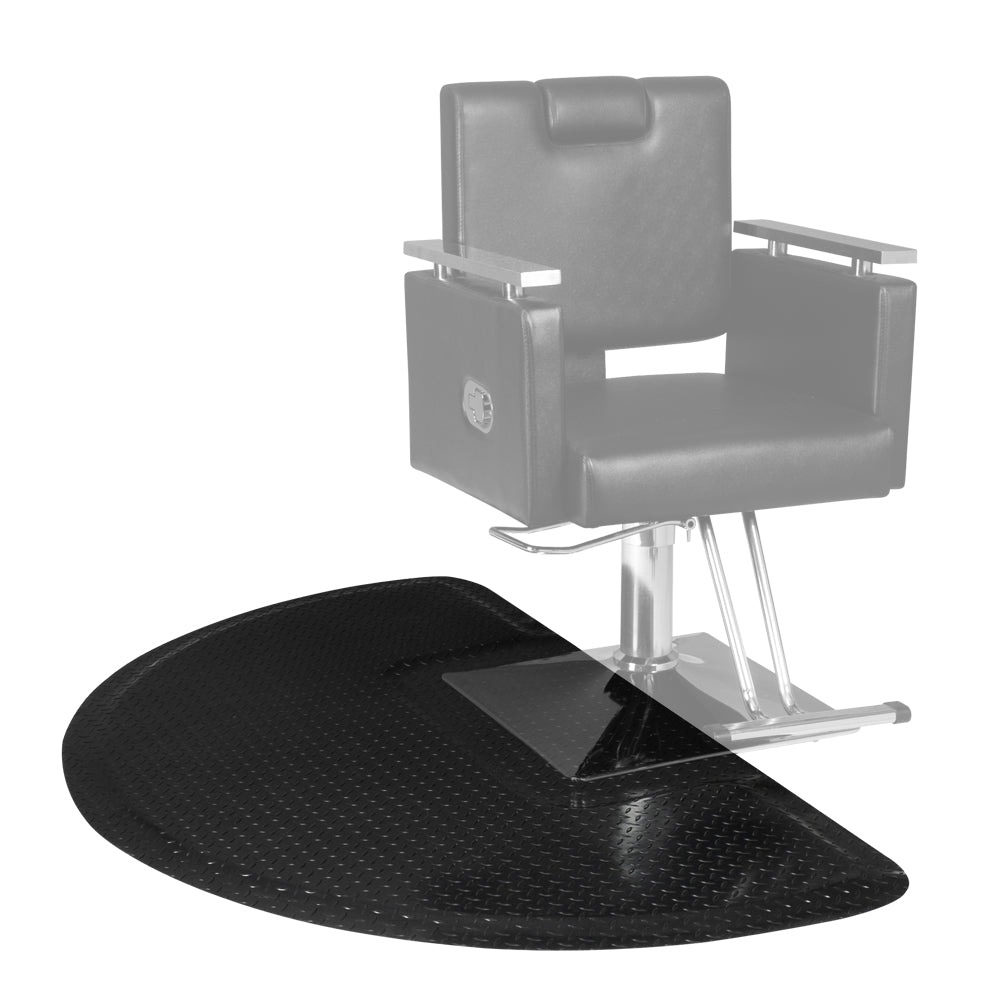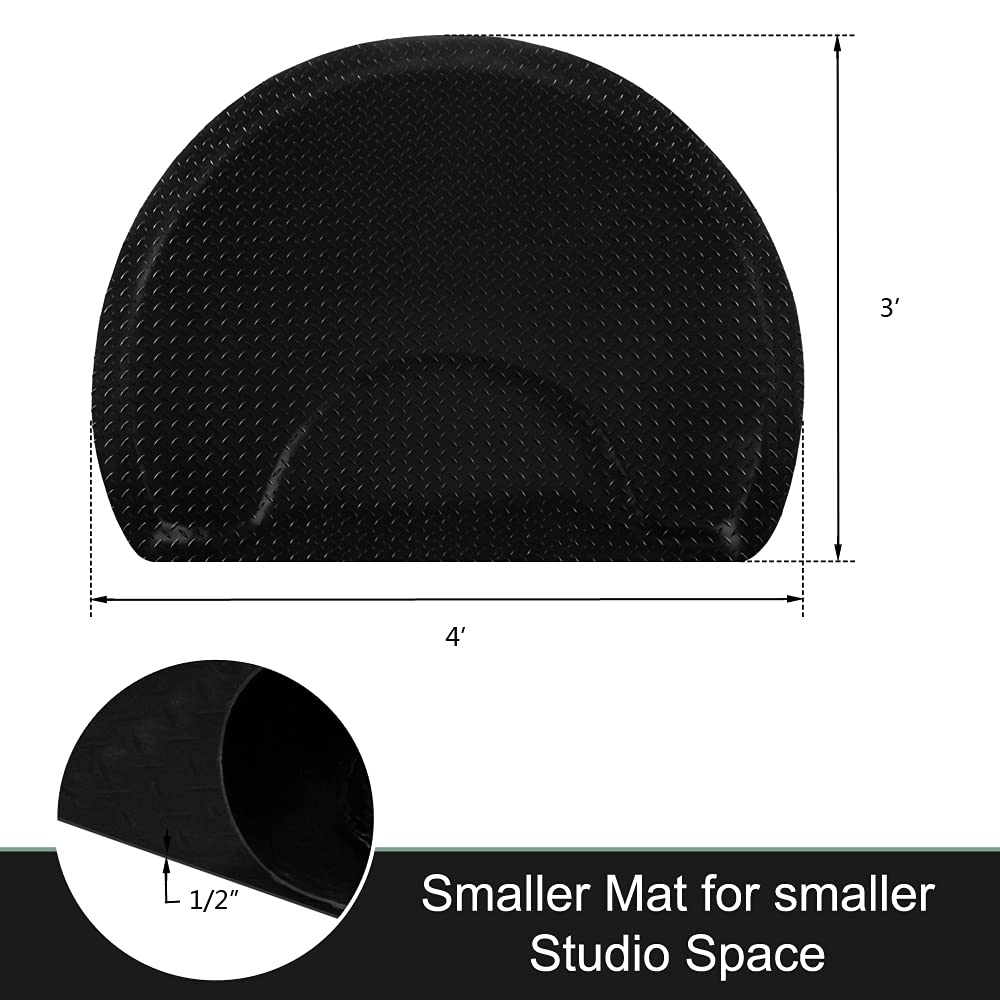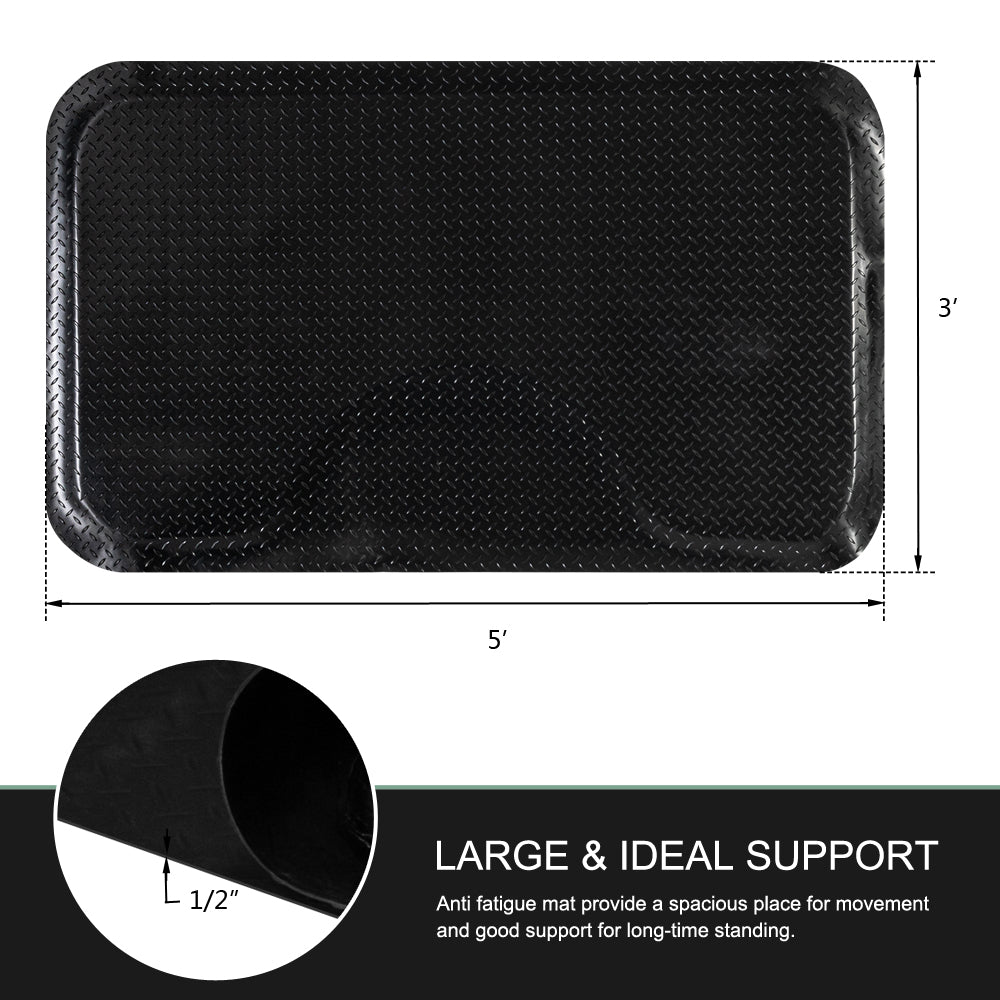 OmySalon Anti Fatigue Mat Salon Barber Mat for Hair Stylist 1/2in Thick Diamond Plate Pattern
Free Shipping - Usually Arrives in 5-7 Business Days
Shape:
Circular with Round Cut-Out
Introduction:
Anti-fatigue mat helps prevent bodily discomfort that results from standing for long time on hard surface. Engineered with PVC Rubberized Fabric & PU Foamed Bottom, the anti-fatigue floor mat reduce the pressure on your feet ,lower back, and joints while doing hair cutting or coloring.
Features:
1.LARGE STANDING SPACE: The dimension of the mat is about 3ft. x5ft., which provides a large standing space for hair stylists. You don't have to worry about stepping off the edge while working around client in the chair.

2.RELIEVE STANDING FATIGUE: Made of quality PVC and high density foam and designed with 1/2inch thickness, the mat can help relieve the fatigue of standing for hours.

3.SLIP-RESISTANT: The mat is designed with diamond plate pattern on surface. It is slip resistant. And its PVC surface is waterproof, suitable for barber daily use.

4.EASY TO CLEAN: To clean the mat will be a breeze. Just clean it with wet cloth or vacuum.

5.SUITABLE FOR SQUARE BASE BARBER CHAIR: The mat is designed with 24inch x 12inch square cutout to fit most barber chair base.
What You Get:
Mat x1
Semi circle - 3' x 5'

SQUARE CUT OUT

1/2'' thick

Diamond-tread surface

Black
Comfortable
Very happy with this purchase! Great quality!
Definitely a must have. Durable, nice looking, and you can't beat the price.
So at first I was going to return until my mom told me it was upside down. Now it's placed correctly and I LOVE IT! DURABLE, NICE LOOKING, AND CAN'T BEAT THE PRICE.
Great product
It's the right size and feels great
Good buy!!
This was a good choice for me. I'm in a salon suite , so there is a lot of movement over the same square footage in one day. This mat is not curling up, it has been great for standing for hours at a time and it's easy to clean.
Hair mat that's heel proof
This mat is excellent for stylists that wears heels!